If you think we don't see your comments on the Interwebs, you're dead wrong. Every day, we use these as our ground-floor bible to determine if we're doing right by the people. A constant source of humility and constructive criticism, we can always trust the comments to keep us down to Earth.
So, without further ado, I want to take a chance to pay homage to those of you that have believed in us over the years, providing gentle reinforcement when we were doing right or wrong. Here's nine of our favorites (we've removed some non-crucial diction to protect the identities of the commenter).
1. Blanche, you're a bitter woman, but you've always been a friend of The Hundreds. #bonus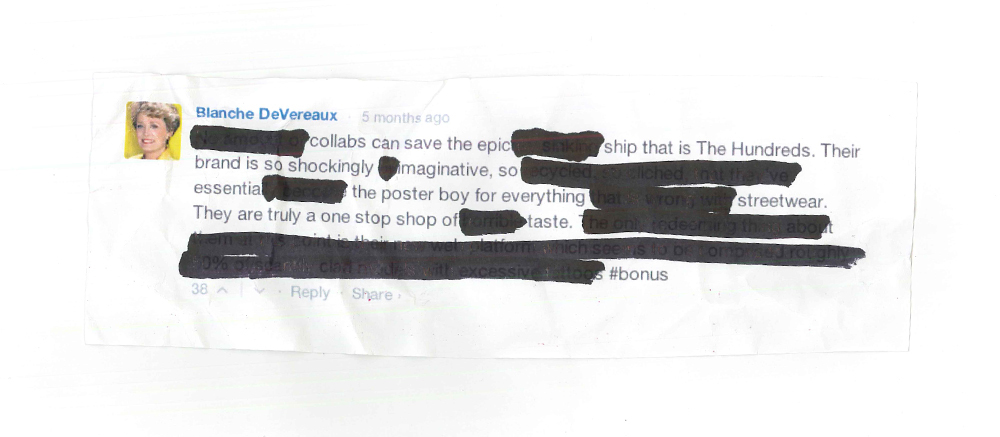 2. Technics, you're forgetting something! But, I agree.

3. We're just appreciative to have people truly picking up on the subconscious undertones of our brand.

4. Christopher speaks with concise honesty. He seems ravenous from the avatar, but he's actually a gentle lover.

5. On The Hundreds' brand "Life Chart," we hold the "kewl" factor to the utmost importance. Our motto: Everything starts with the kewlness of the product. Kewlness first, size of text second, story third.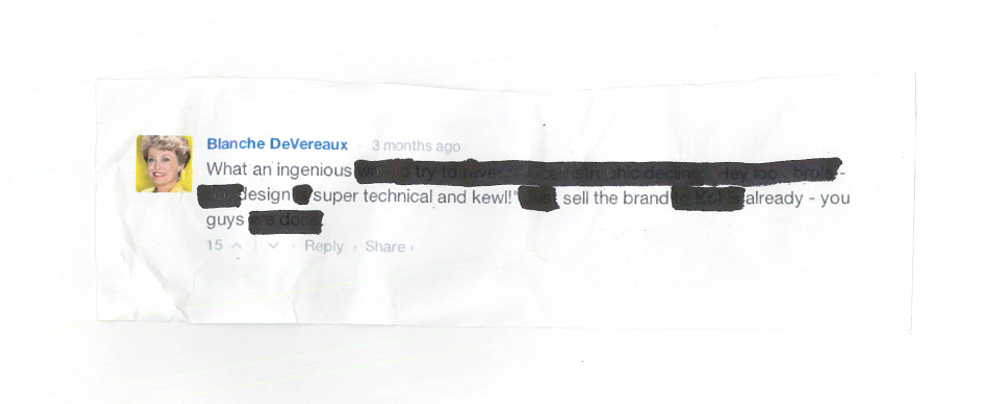 6. Standby for scented videos.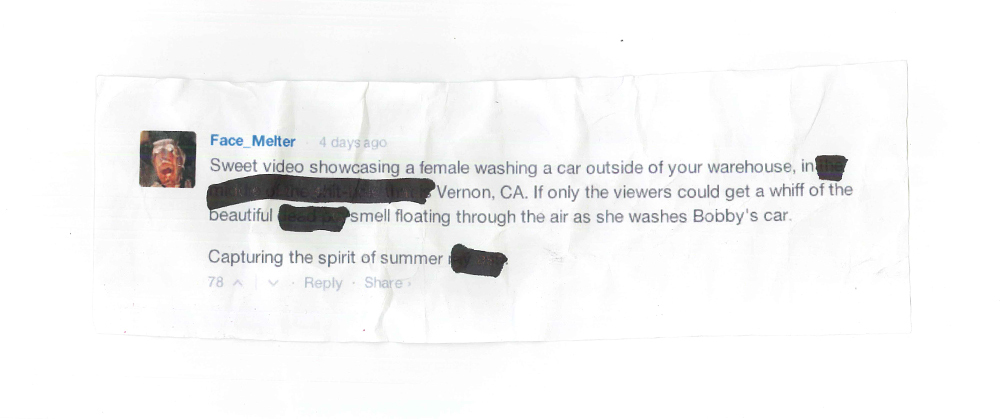 7. Blanche, you know how to cut to our core.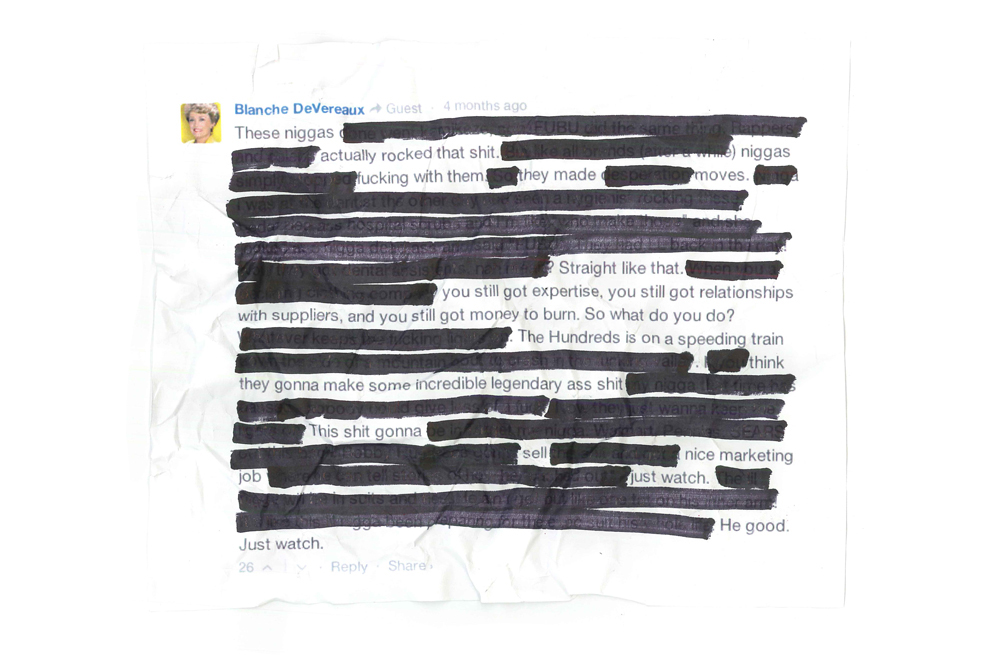 8. While I don't appreciate racism, I do agree that we make a hell of a "kewl" garb.

9. 10/4, Steve Jones.

Over and out.