The Hundreds is proud to bring you a special look at the The Hundreds X Pepsi collaboration, available November 20 at all flagship locations, authorized stockists, and in the Online Shop. For this collaboration, we went through the history of Pepsi's advertising campaign—starting from the 1940s on—and reinterpreted them to fit into our world, keeping their tradition of using pop culture icons as the models.
"Pepsi, to me, is a part of Americana. As much as it is a beverage, it's also about American culture," says Bobby Hundreds. That ability to encapsulate a country's zeitgeist resonates with The Hundreds, sparking a collaboration that takes American culture and hones in, specifically, on our hometown of Los Angeles. Part of the reason Pepsi's had such an impact on our world is the "iconic stars that they [have] incorporated into advertising, their pin-up posters, [and] even on the cans themselves." Be it Madonna in the '80s, Cindy Crawford in the '90s, or Britney Spears in the 2000s, Pepsi has consistently photographed pop culture icons who exemplify the decade they're from."
Take a look at some of the collection's pieces below.
"'40s" T-shirt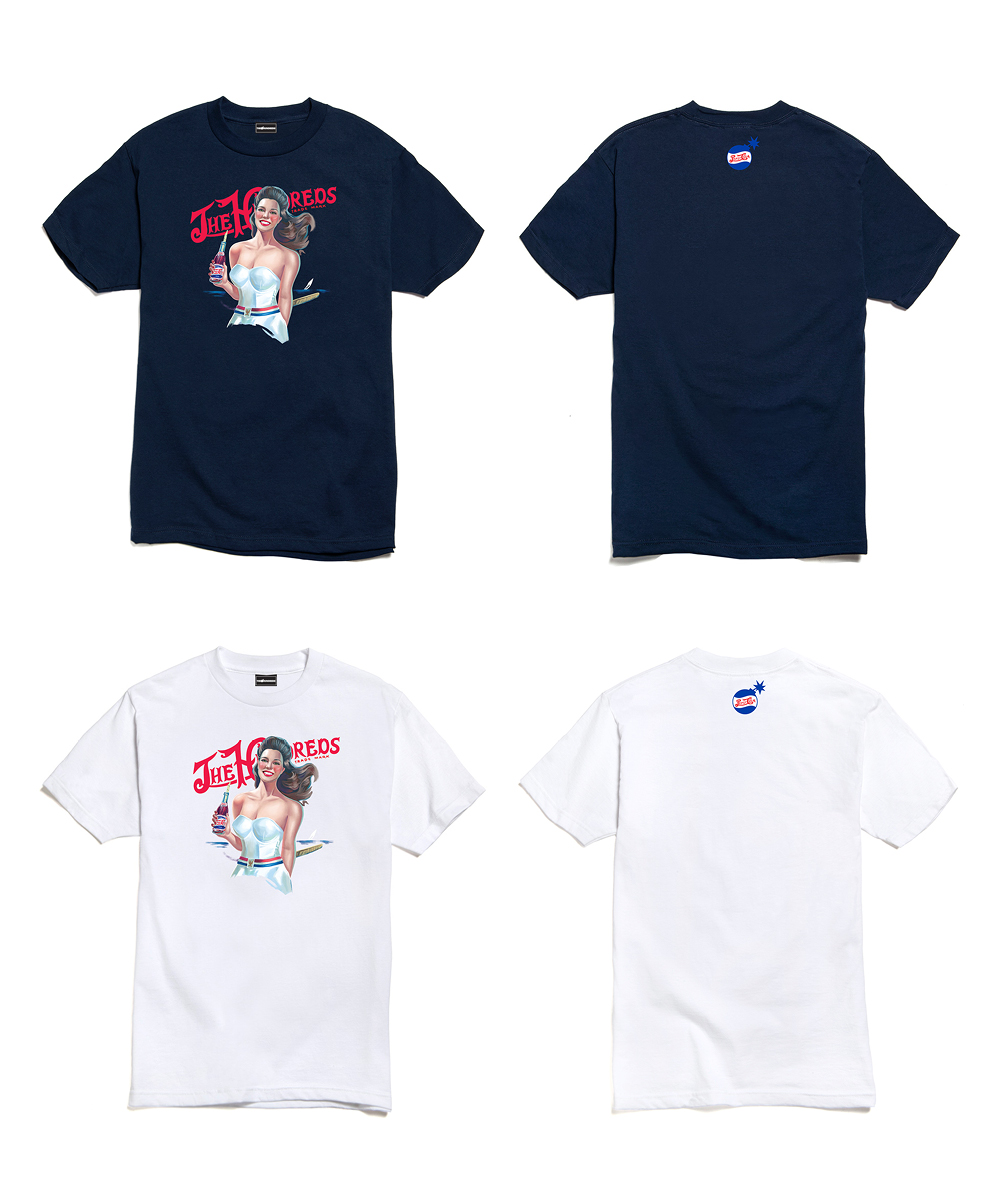 "'40s" pullover hooded sweatshirt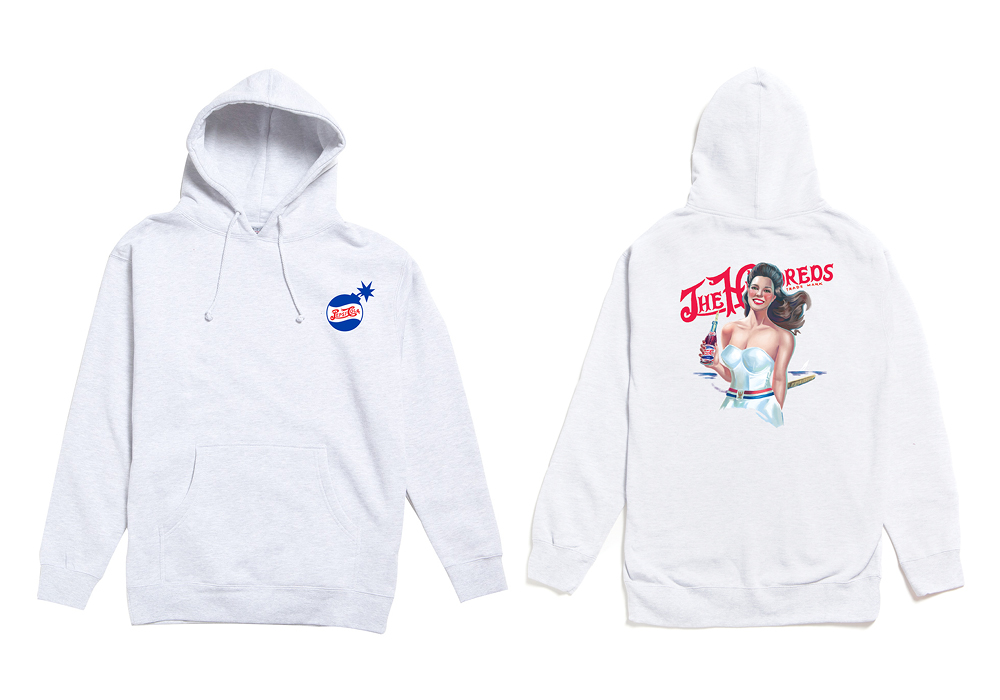 "'50s" T-shirt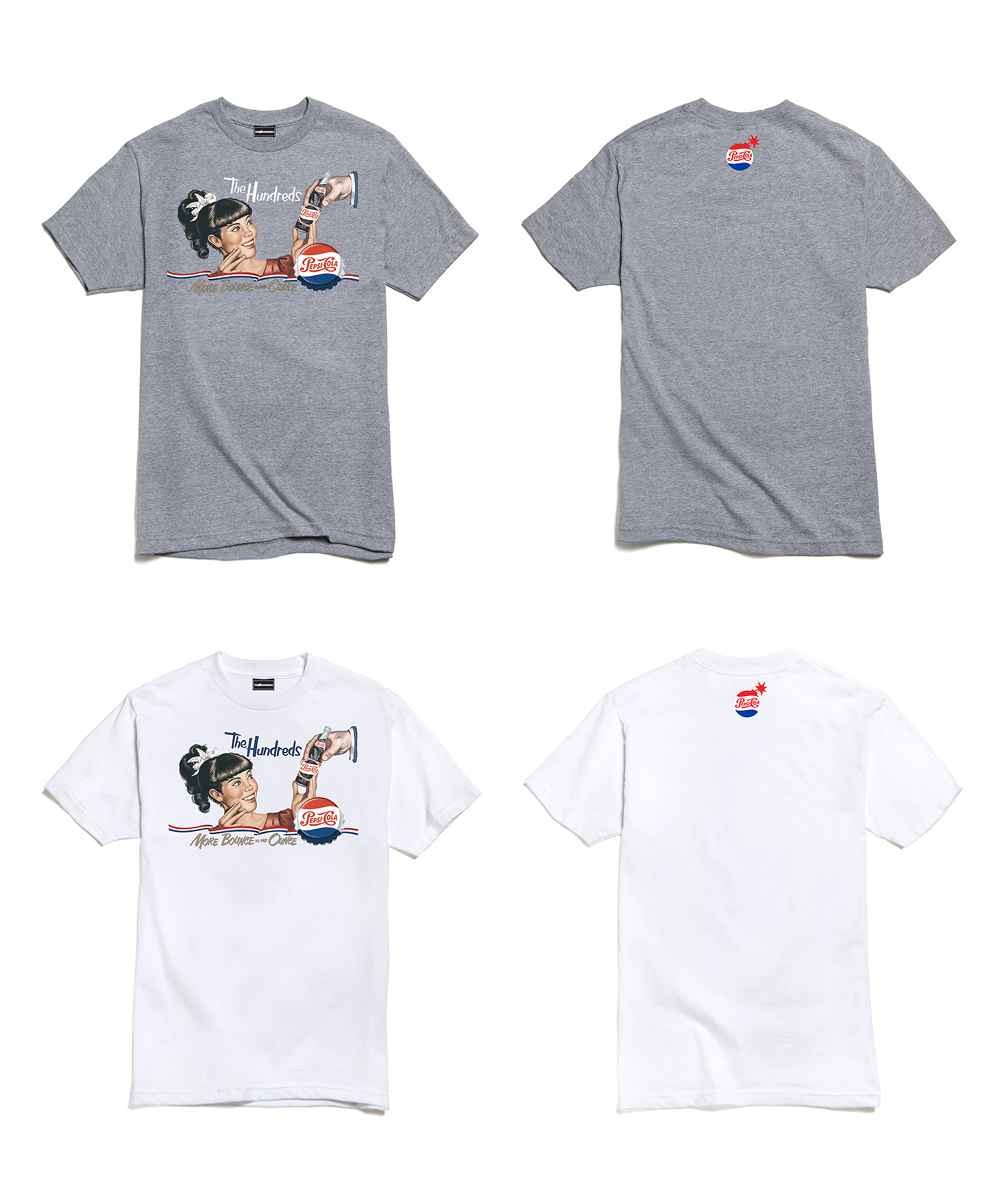 "'50s" crew-neck sweatshirt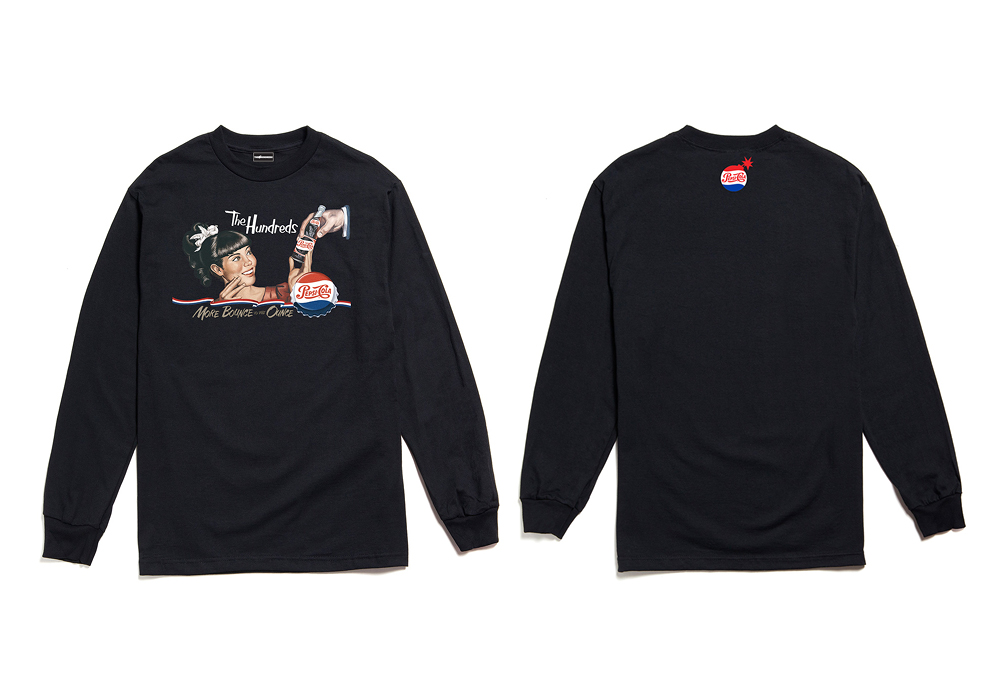 "'60s" T-shirt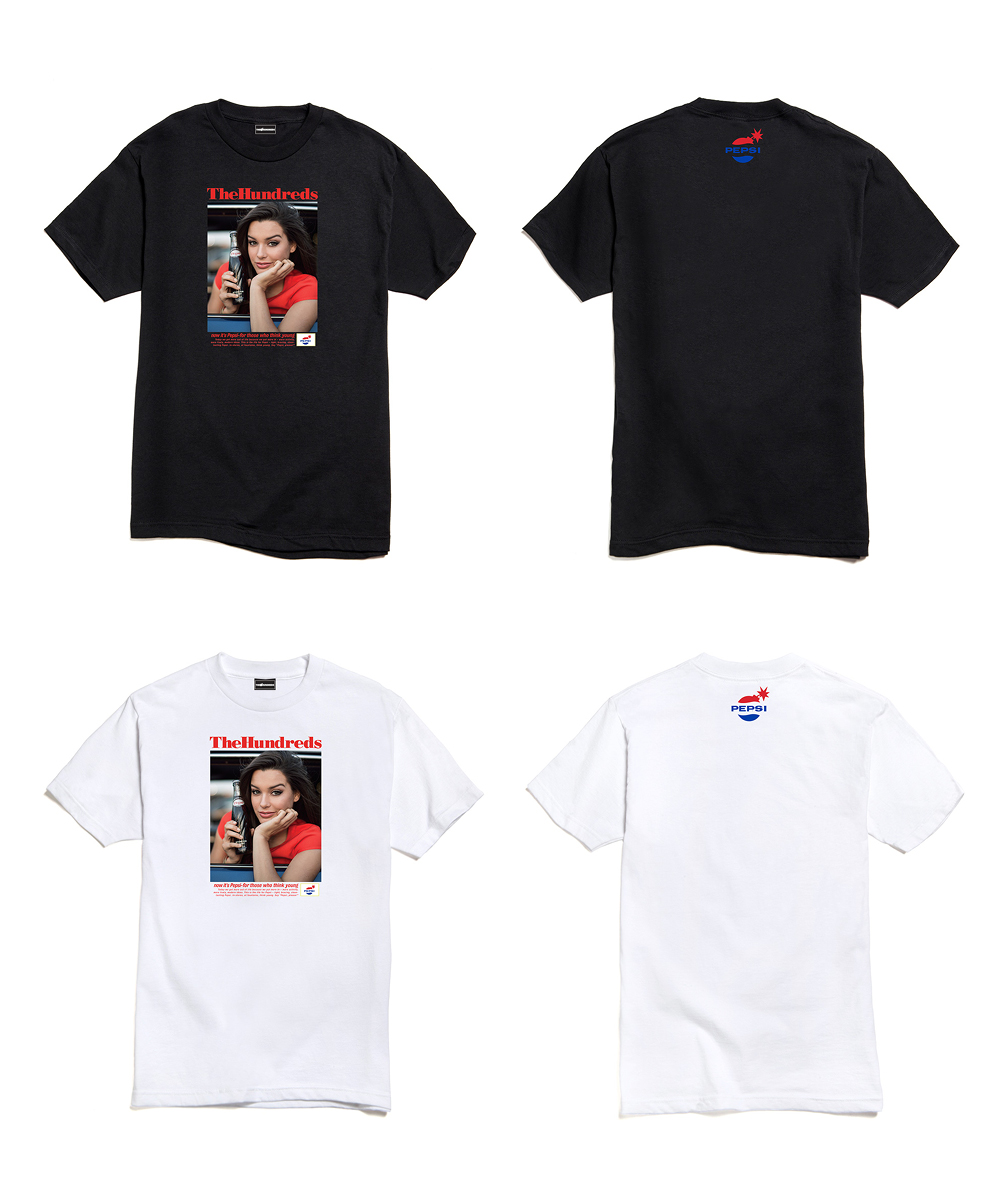 "'60s" baseball 3/4-sleeve shirt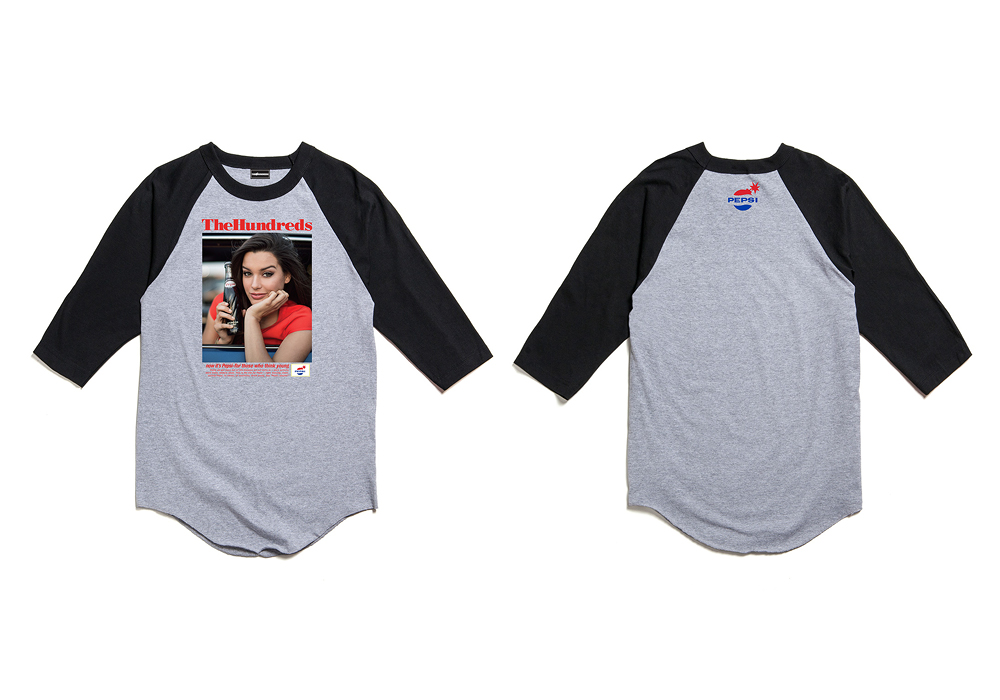 "'70s" T-shirt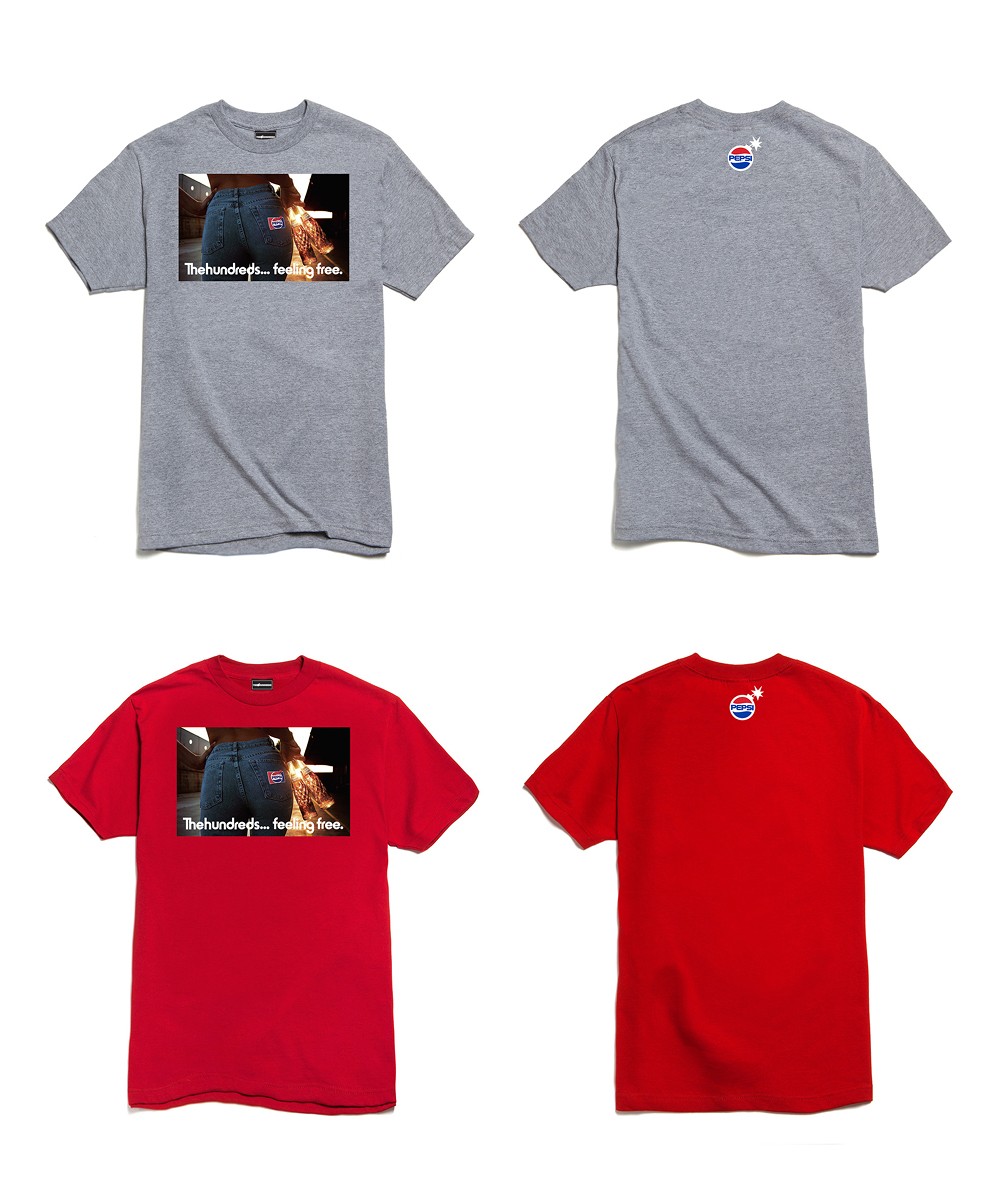 "'70s" pullover hooded sweatshirt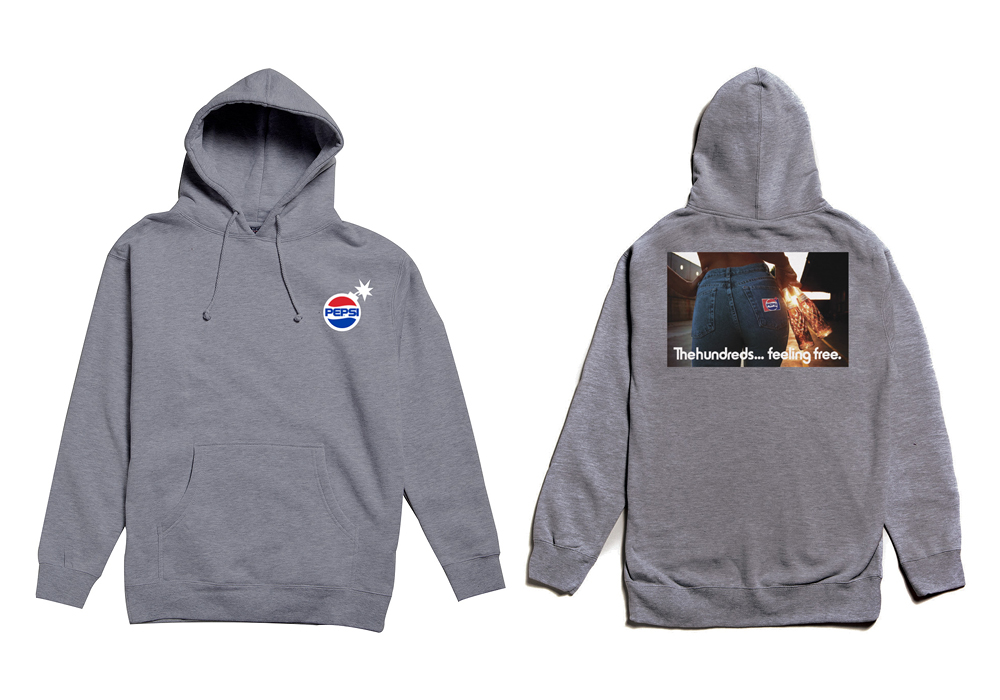 "'80s" T-shirt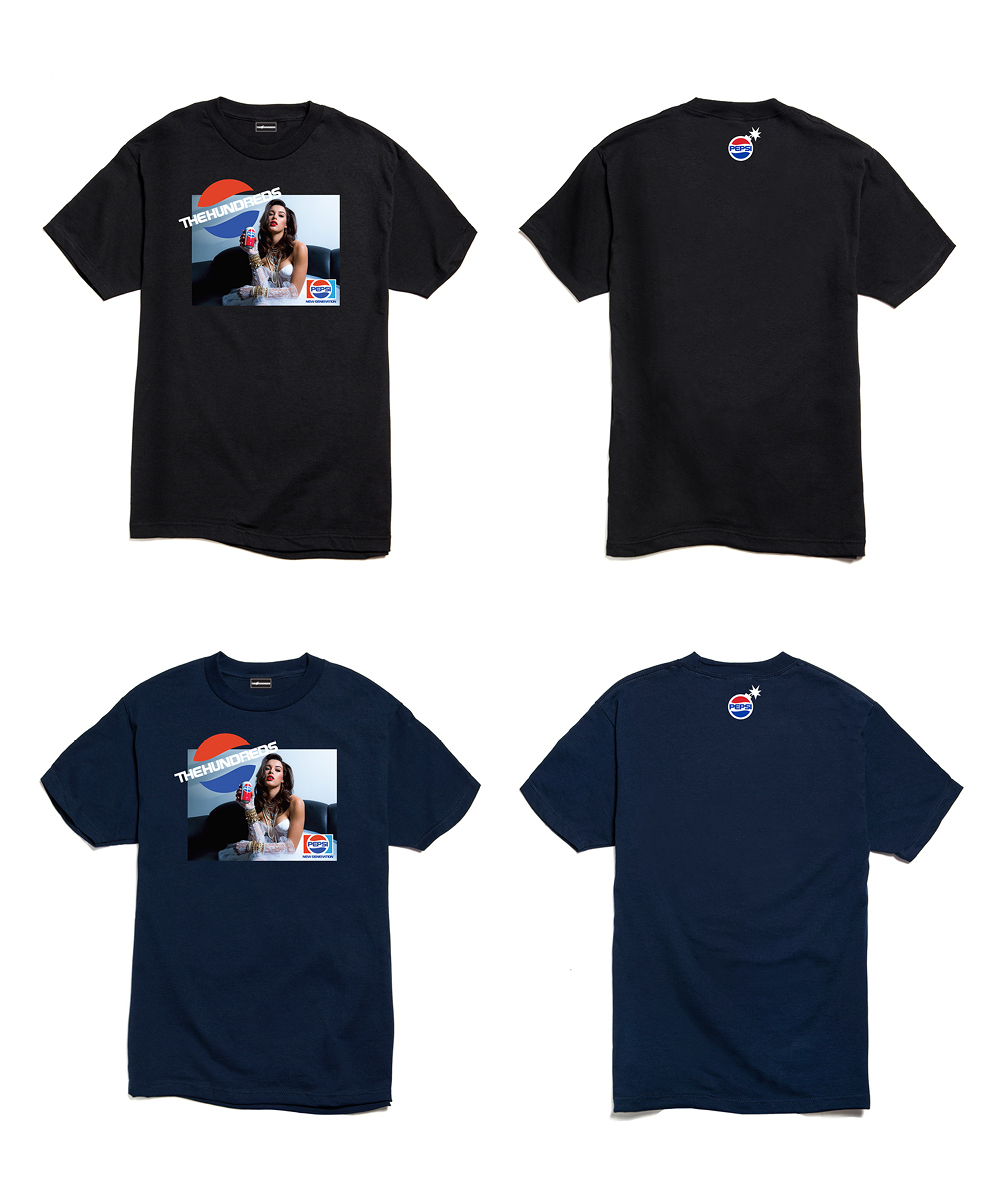 "'80s" baseball 3/4-sleeve shirt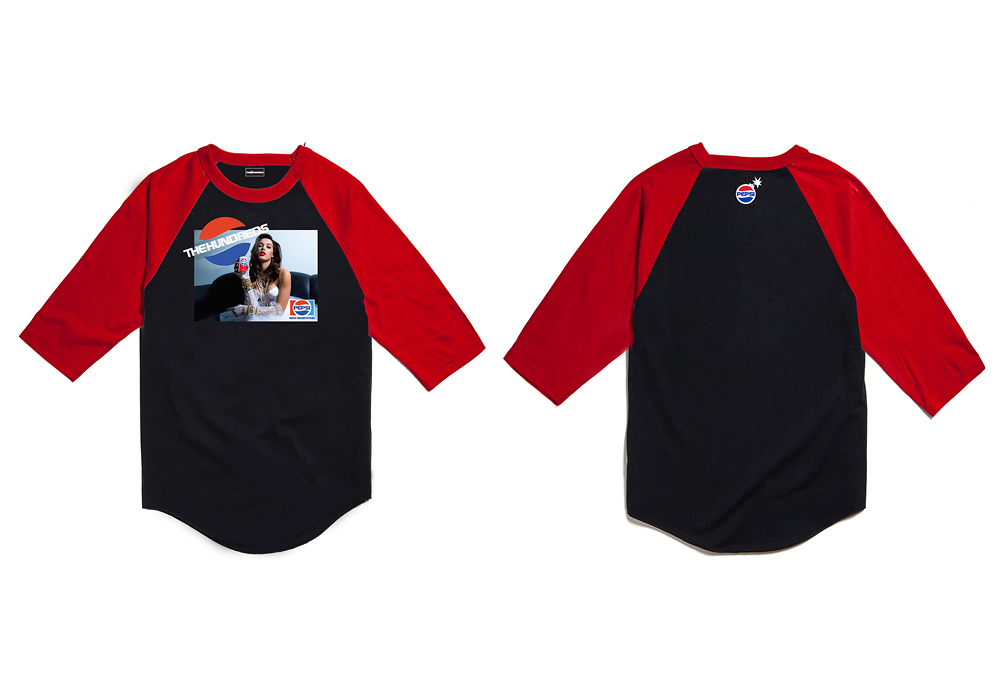 "'90s" T-shirt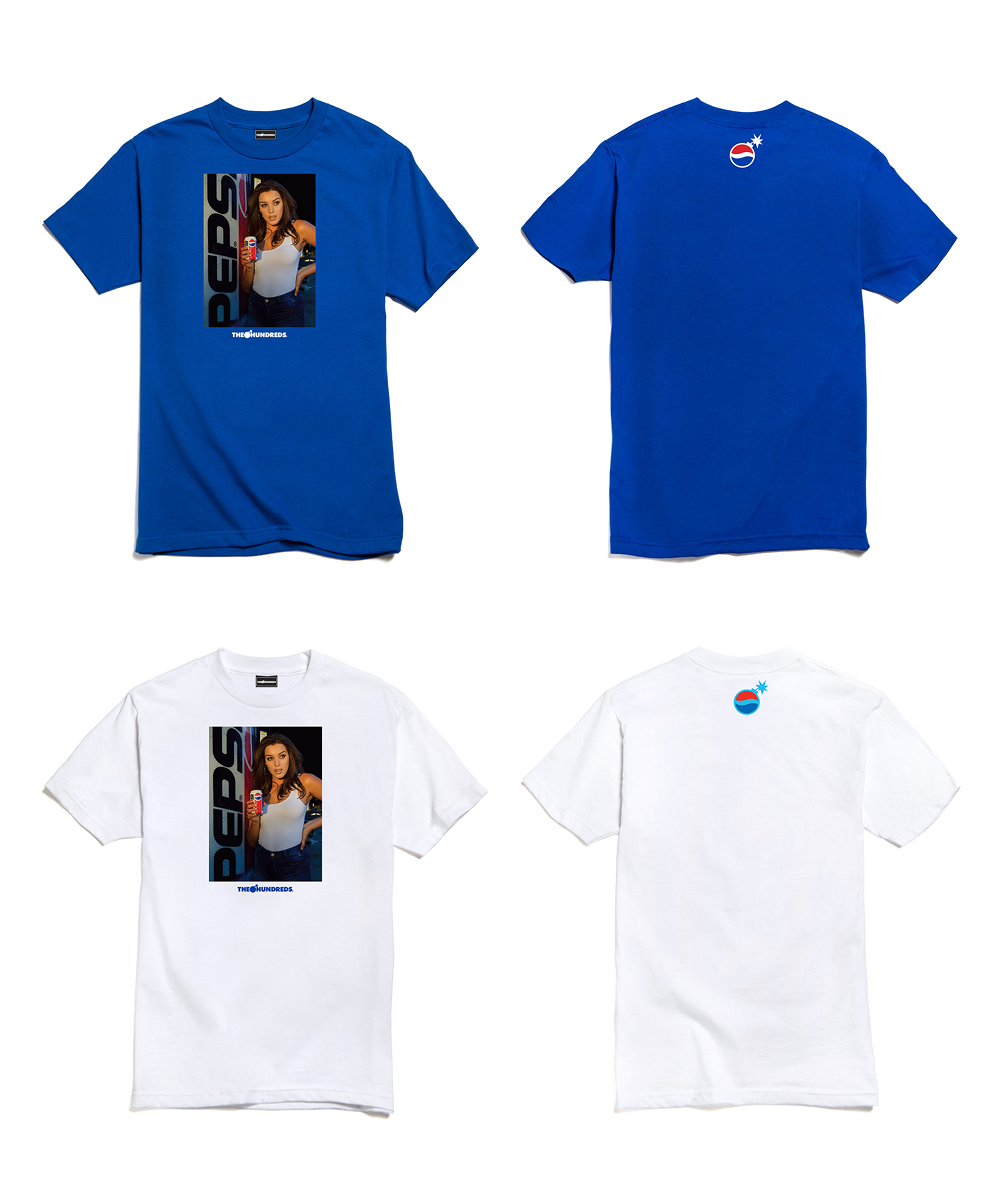 "'90s" crew-neck sweatshirt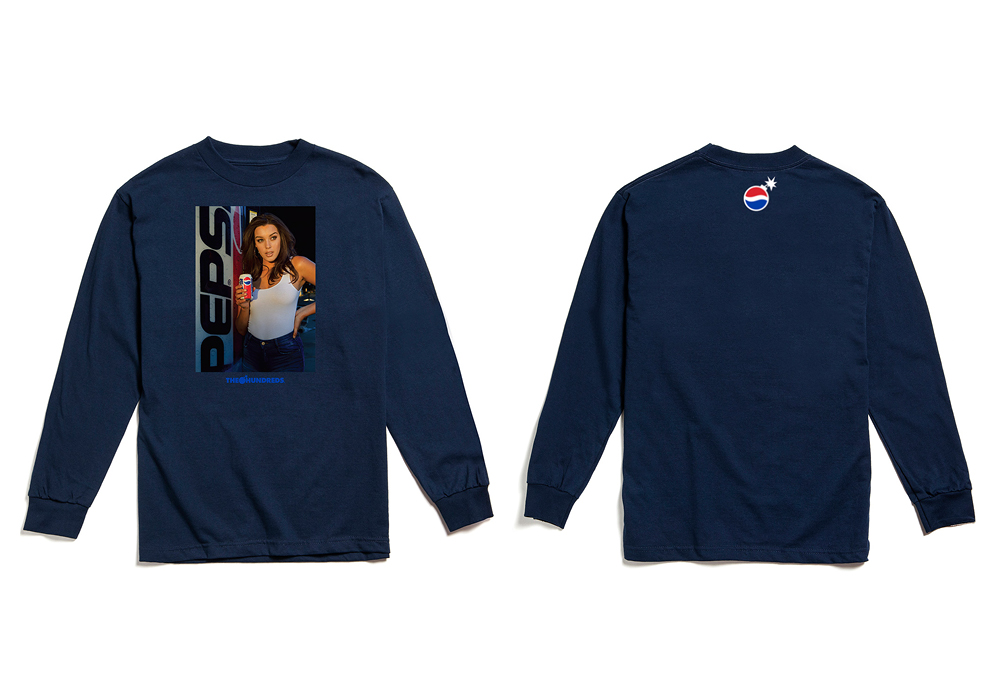 "2000s" T-shirt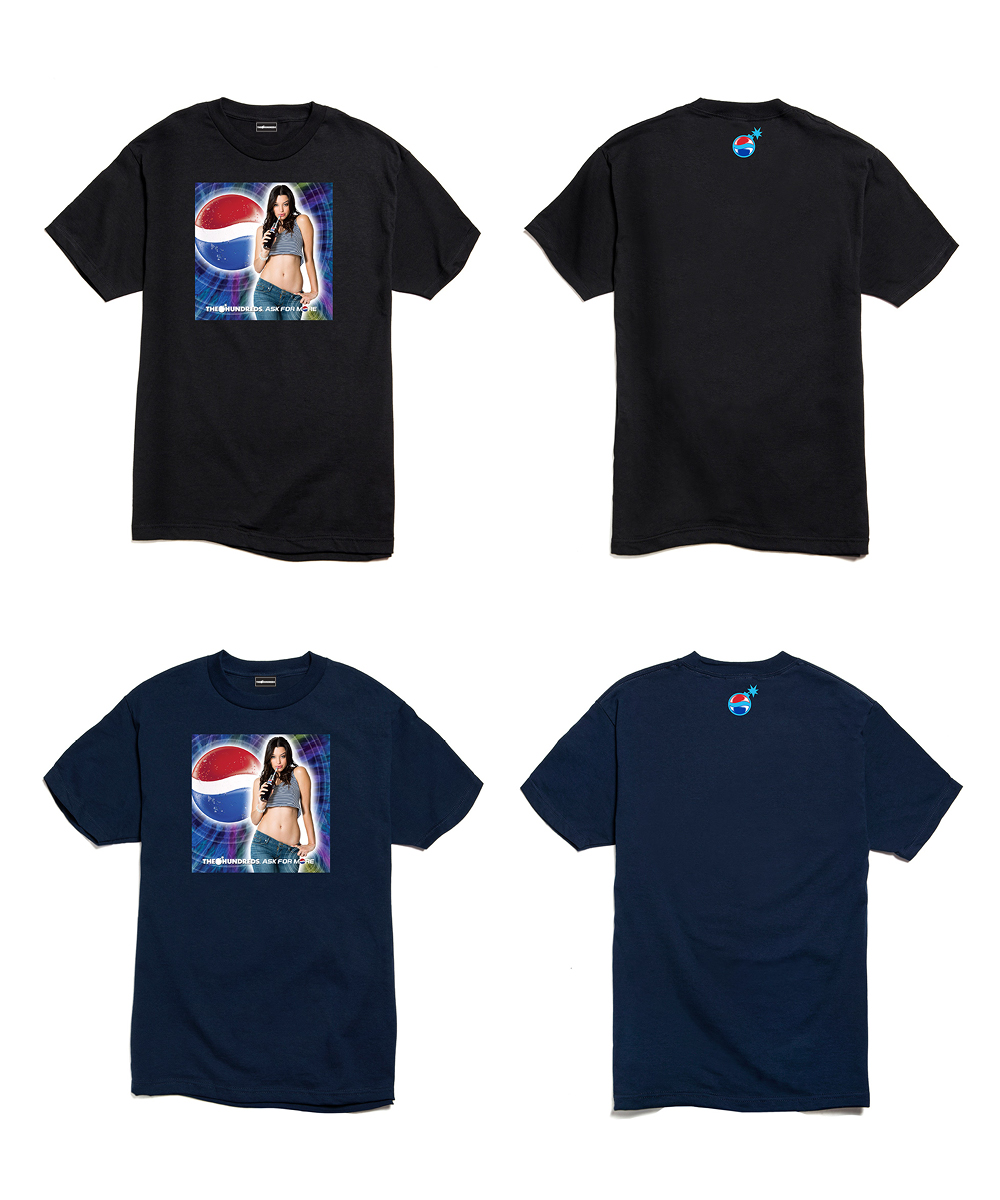 "2000s" crew-neck sweatshirt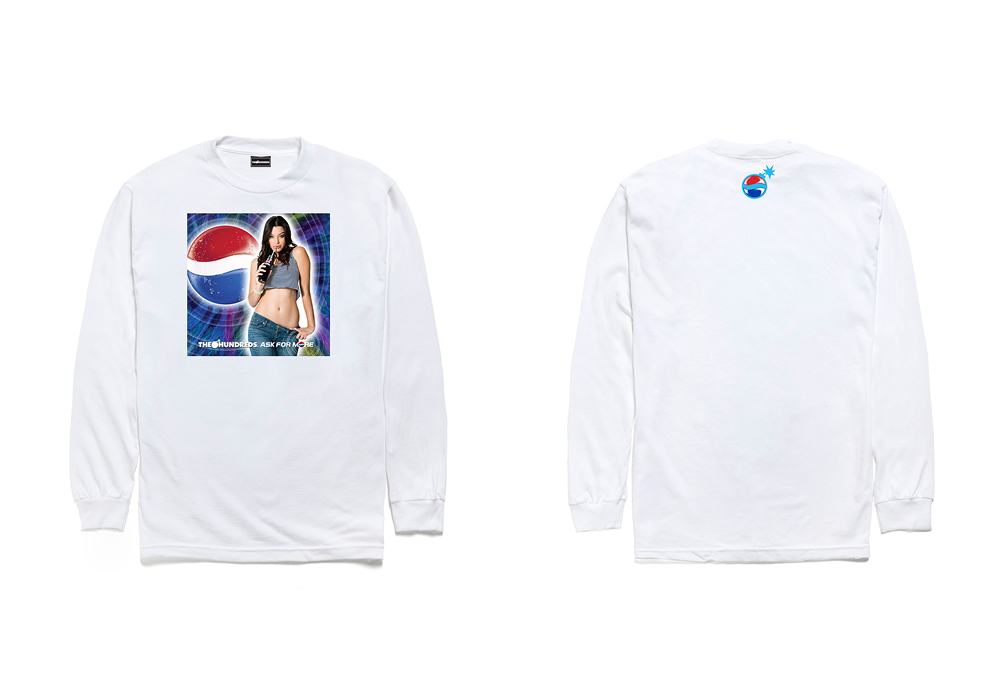 "FUTURE" T-shirt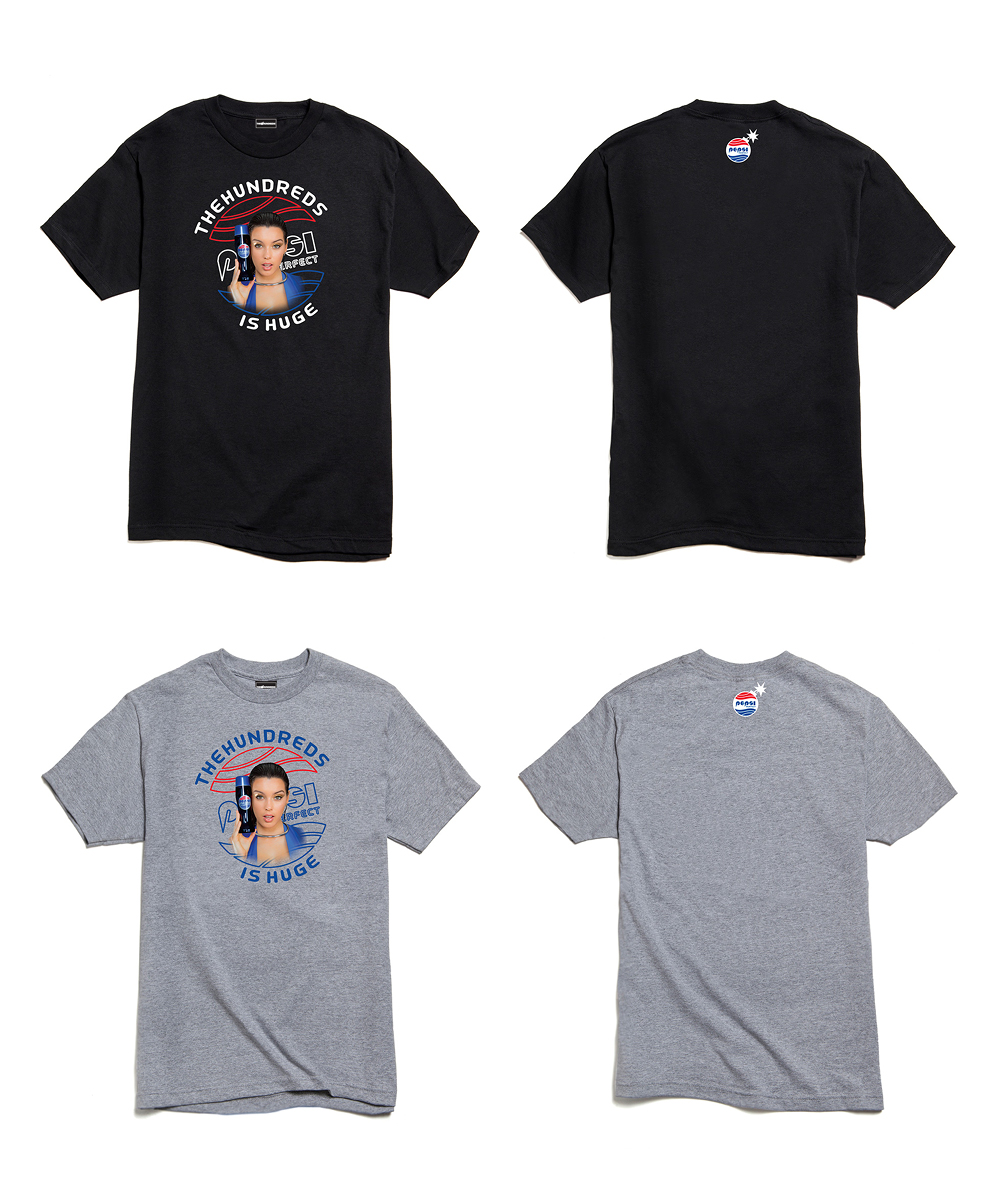 "FUTURE" crew-neck sweatshirt