The Hundreds is pleased to announce the release of the The Hundreds X Cross Colours collection, available today at The Hundreds' flagship locations and in the Online Shop.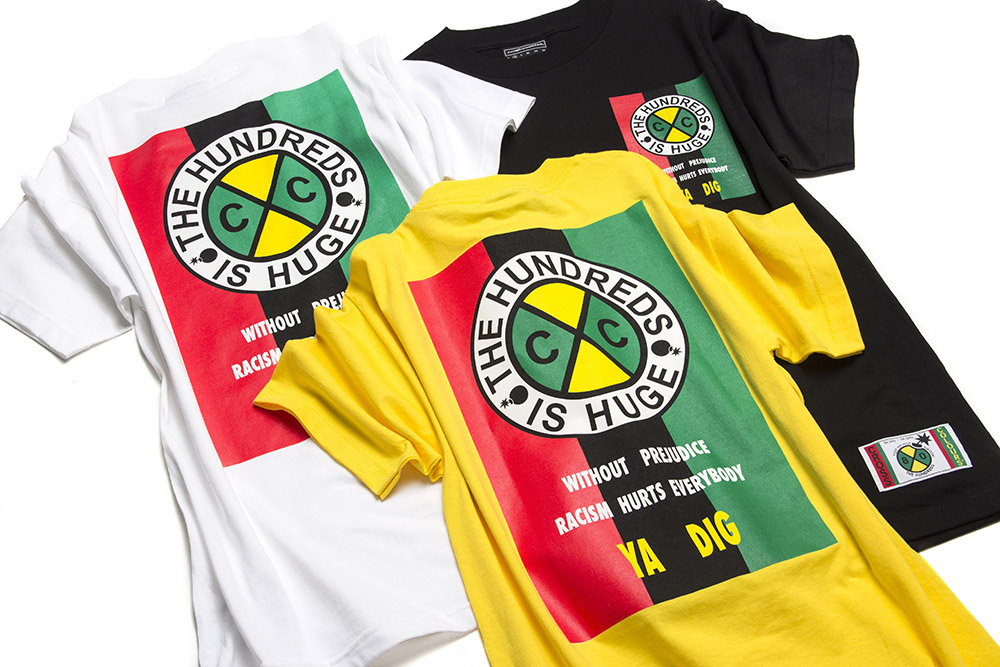 "Cross Colours is back. Well, the reality is that Cross Colours never quite went away. In the early 1990s, Carl Jones and TJ Walker founded an urban streetwear brand that went against the drab gangbanger workwear of the time, opened the inner-city up to positivity, and introduced baggy pants to the Yo! MTV Raps generation. Aptly named Cross Colours, the label skyrocketed overnight, draped across the backs of the biggest rappers, actors, and athletes. But as rapidly as Cross Colours propelled into the mainstream, the fire mysteriously extinguished in 1994 just as fast. The question lingers, "Whatever happened to Cross Colours?" Inactive for twenty years, they return with a collaboration with The Hundreds, our opportunity to pay homage to the ubiquitous styles that defined pop culture in the early '90s, and theirs to continue the story cut short two decades ago." – Bobby Hundreds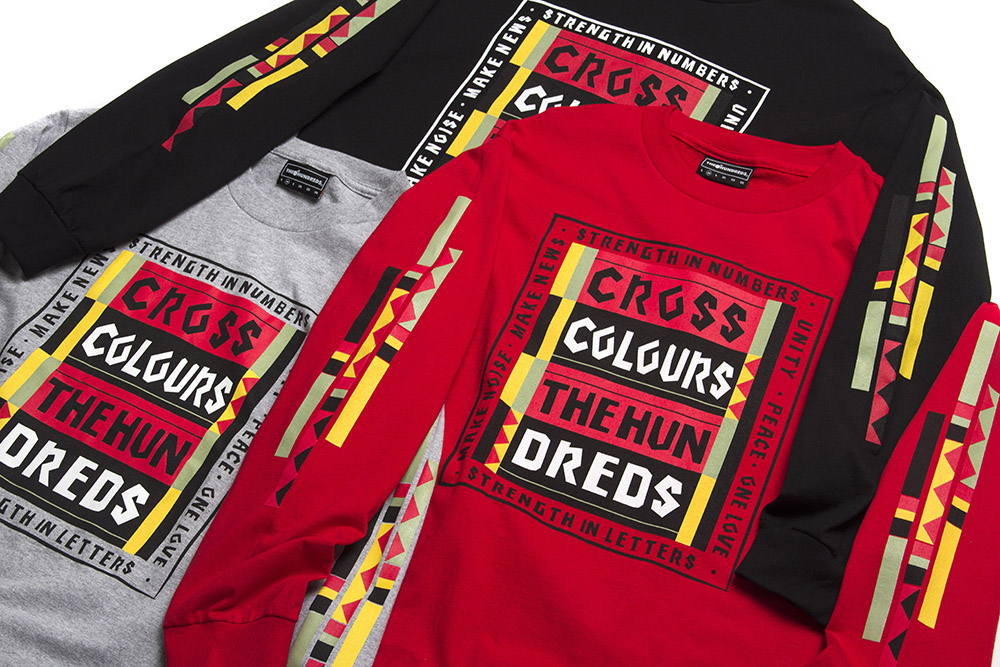 The The Hundreds X Cross Colours collection pays homage to the brand's bold styles and messages. Featuring long and short-sleeve graphic T-shirts, fleece, and a snap-back cap, the The Hundreds X Cross Colours collection is a limited re-entry of one of the most poignant aesthetics of the '90s.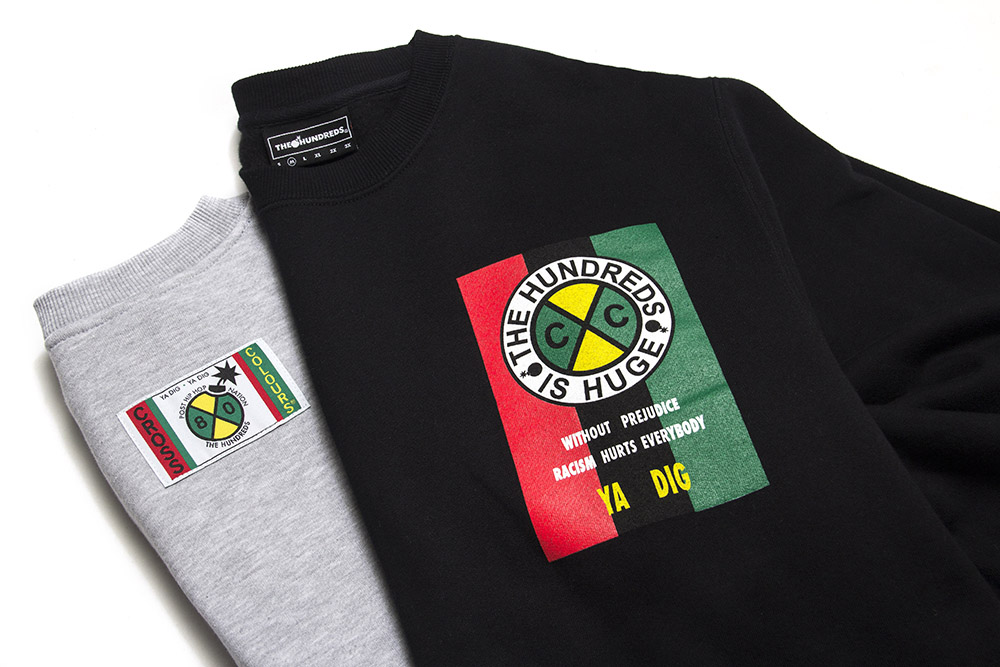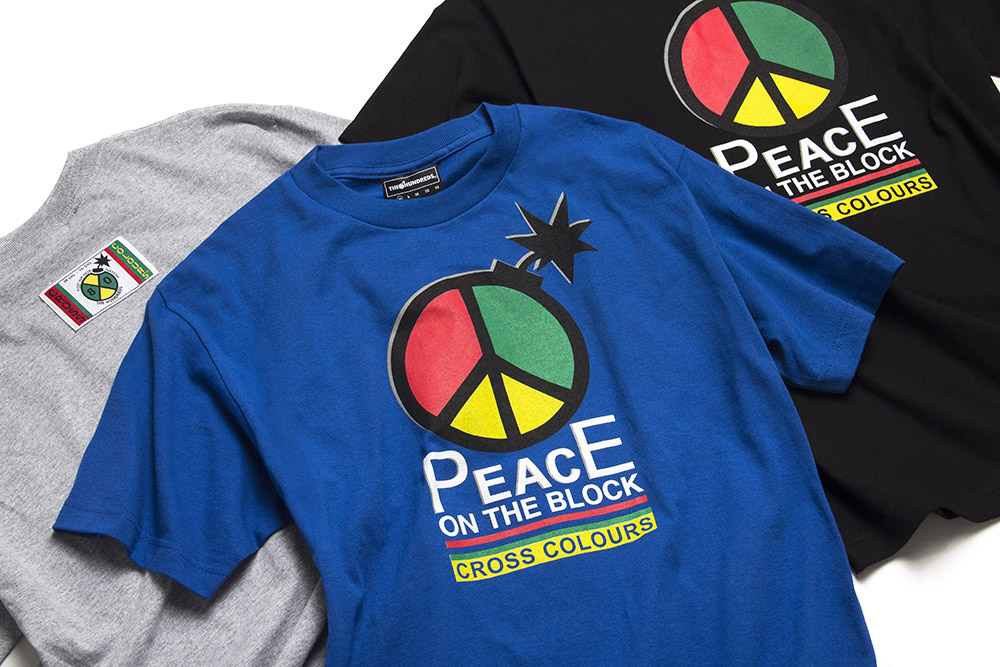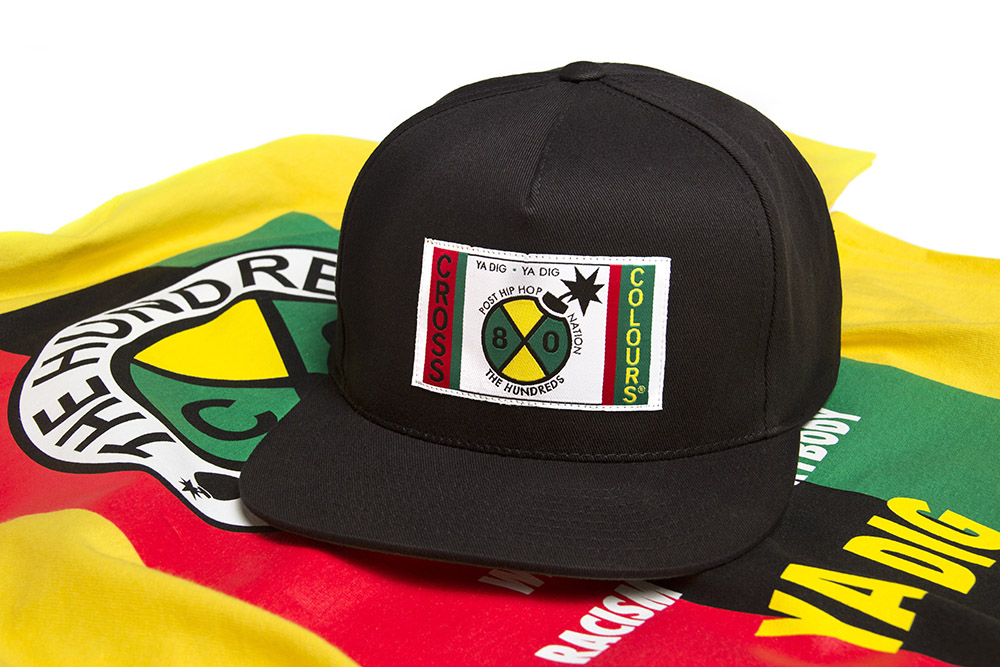 ::
Read more:
To read about Cross Colours' rapid rise and spontaneous halt twenty years ago, click HERE.
To see Cross Colours' top 10 celebrities that wore their product and why, click HERE.
To listen to Carl Jones talk about how he got CXC worn by the cast of The Fresh Prince of Bel Air, click HERE.