This past Saturday marked our first ever The Hundreds X adidas Skateboarding RSWD Invitational Soccer Tournament at Hollywood High School. Leading the 6 teams to victory were Bobby Hundreds, Ben Hundreds, Skin Phillips, Lucas Puig, Alexander Spit, and Van Styles – each with their own unique approach (some hilarious, some noble – you can read about that here).
After grueling match after grueling match, Bobby's team Fight Back FC beat out Ben's Rosewood Riders for the ultimate title. The runner ups: Skin Phillips's Move Mountains FC, Alexander Spit's Hollywood Dreamers, Lucas Puig's Fairfax Fire Starters, and Van Styles's Beverly Bridge Burners (who had Tianna Gregory and Michele Maturo playing!).
See photos of the action below. Be on the lookout for our upcoming video recap, and more photos of the awards ceremony.
::
Bobby Hundreds led a team of all-stars for Fight Back FC.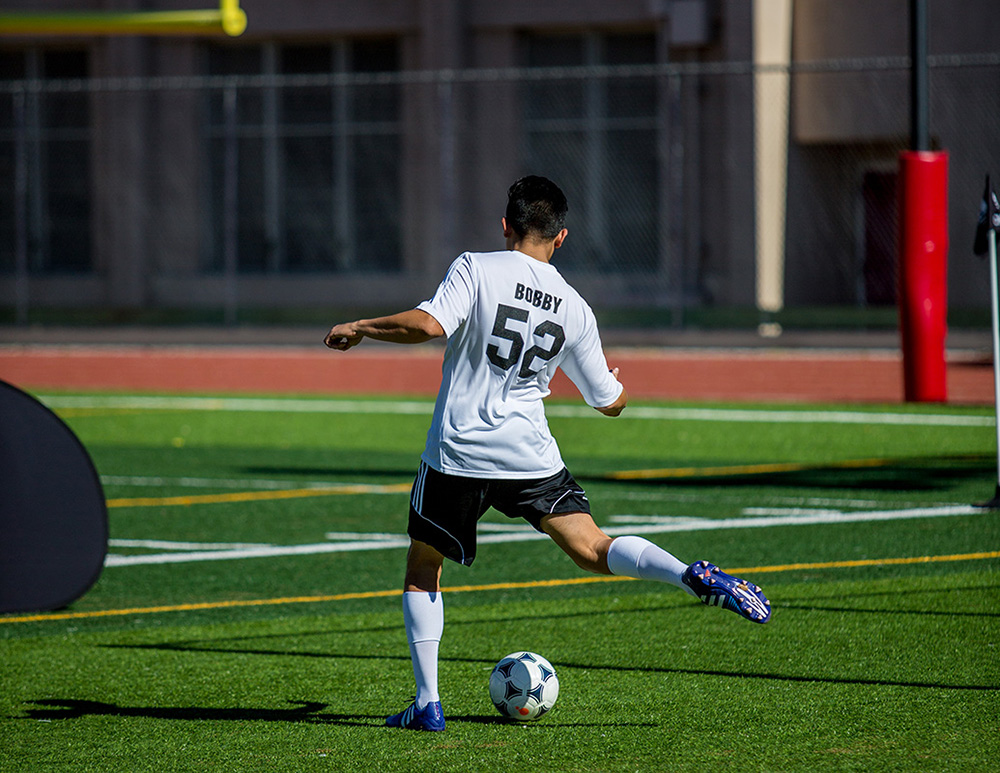 Skin Phillips's Move Mountains FC in green – Van Styles's Beverly Bridge Burners in red.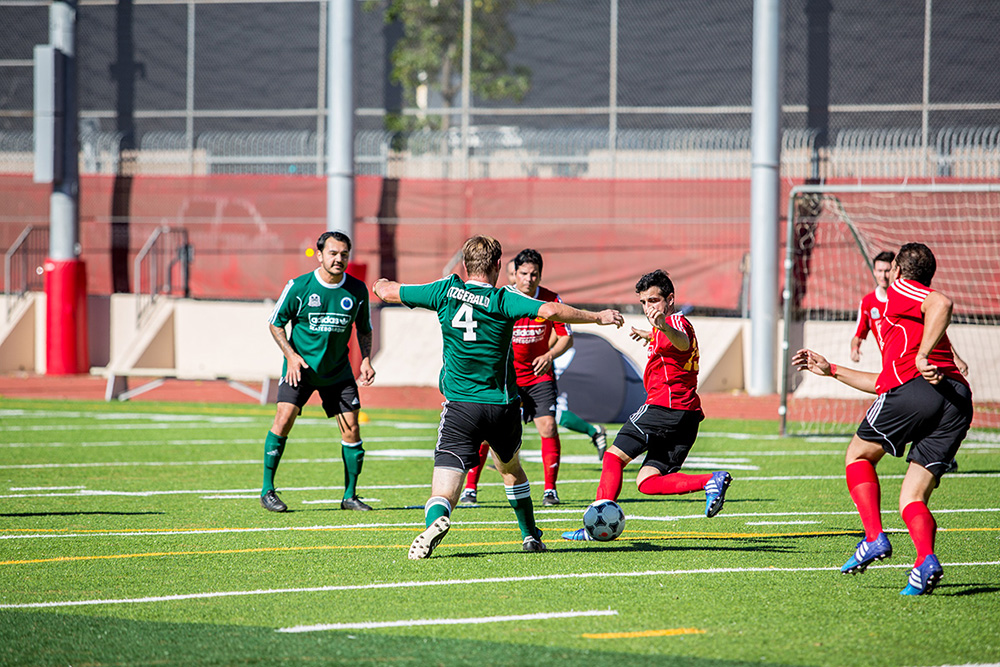 Tianna Gregory – Beverly Bridge Burners' secret weapon.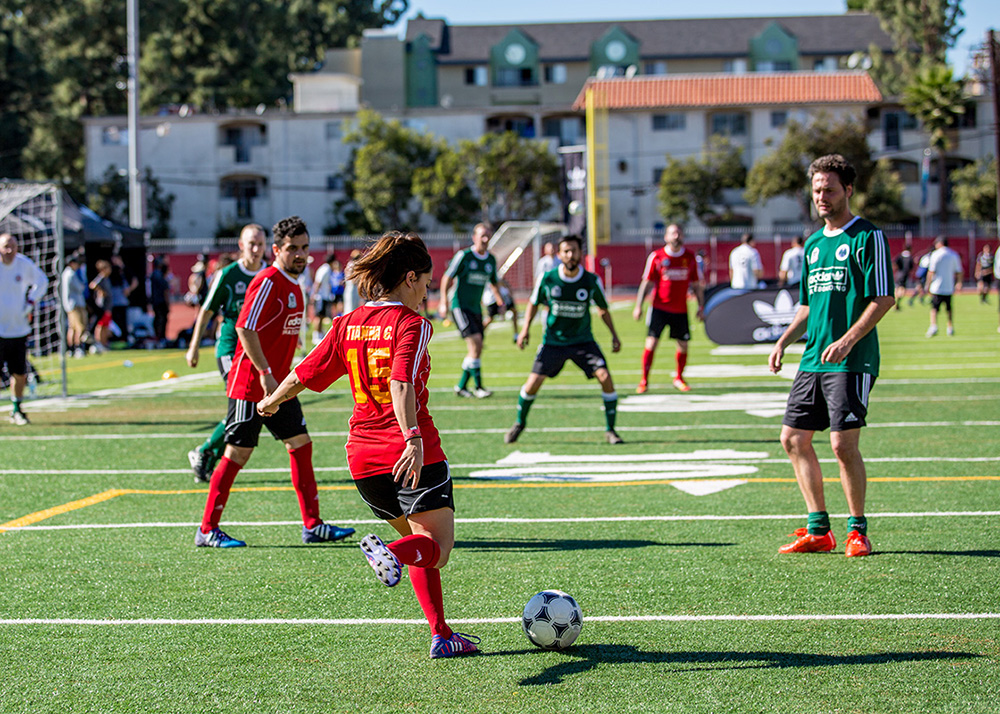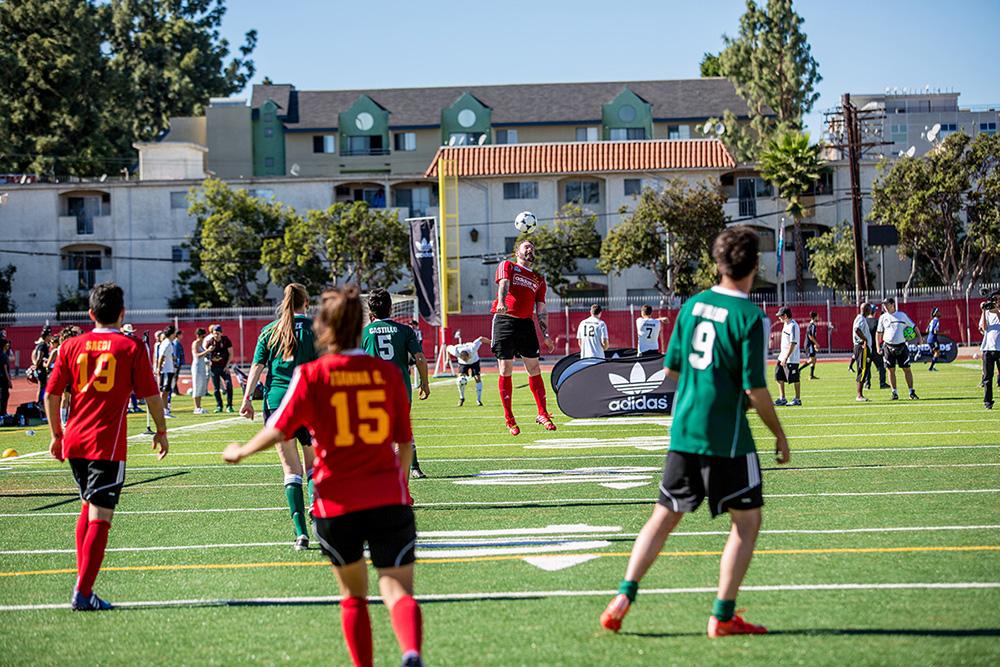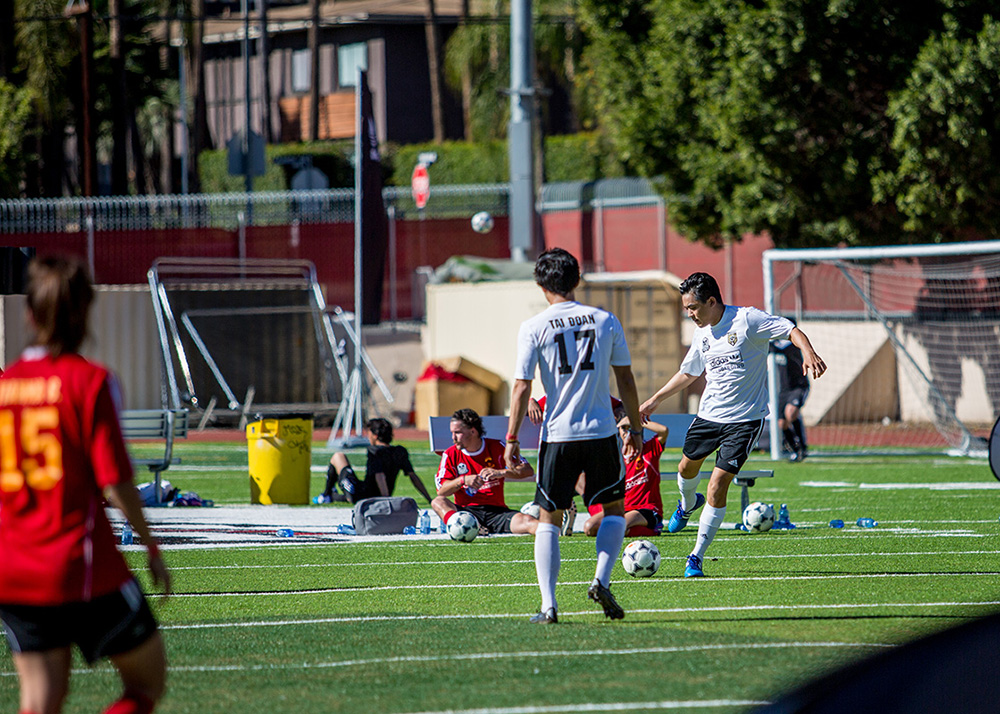 Katie played beautifully on Bobby's Fight Back FC team (white).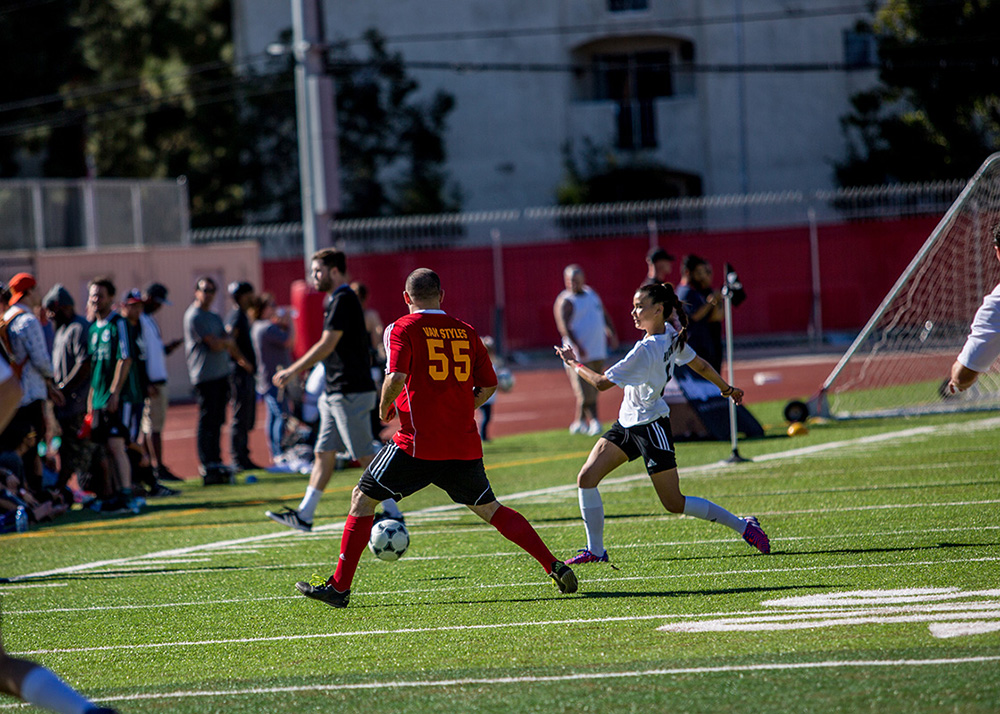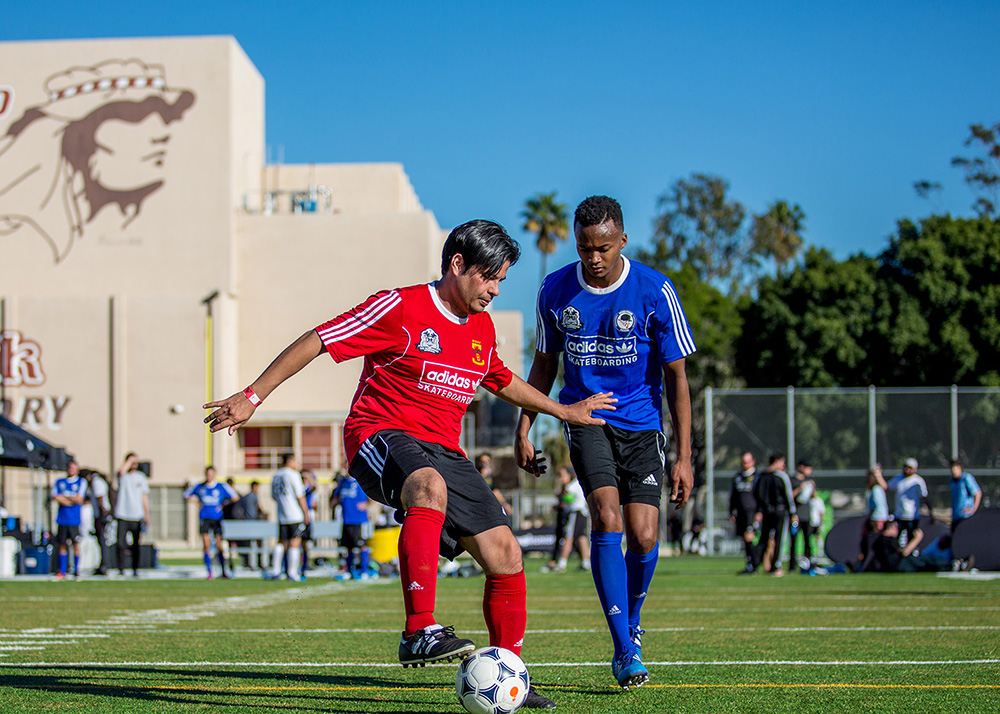 Tianna G in perfect form. Beverly Bridge Burners (red) versus Ben Hundreds' Rosewood Riders (royal blue).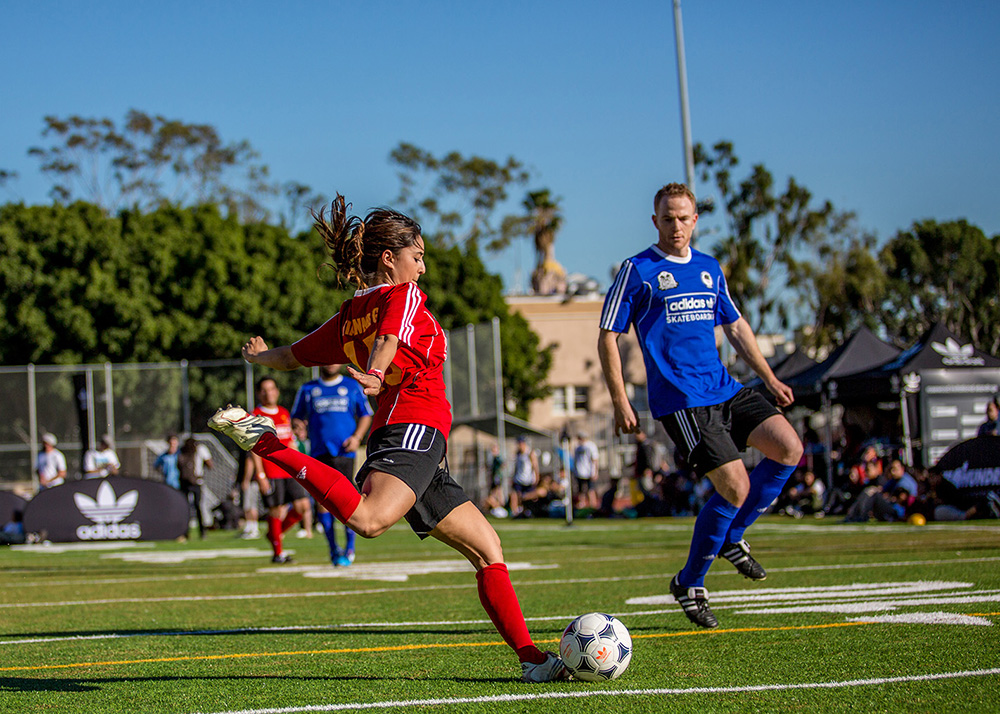 We saw a tremendous sense of sportsmanship throughout.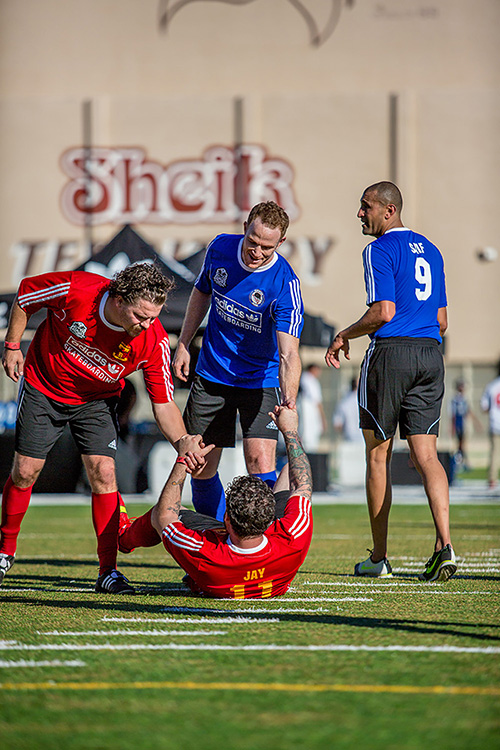 Alexander Spit bravely led an audience favorite: the Hollywood Dreamers (navy blue). Read more about Spit's hilarious game tactics here.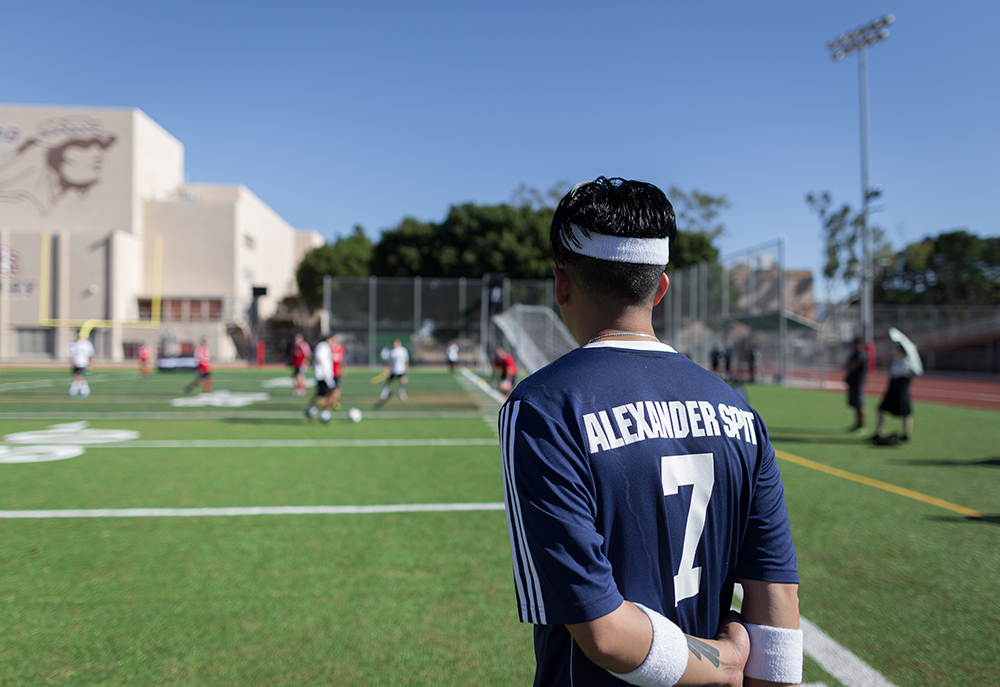 Brad Scoffern on Spit's team below wore a hat throughout the Semi-Finals.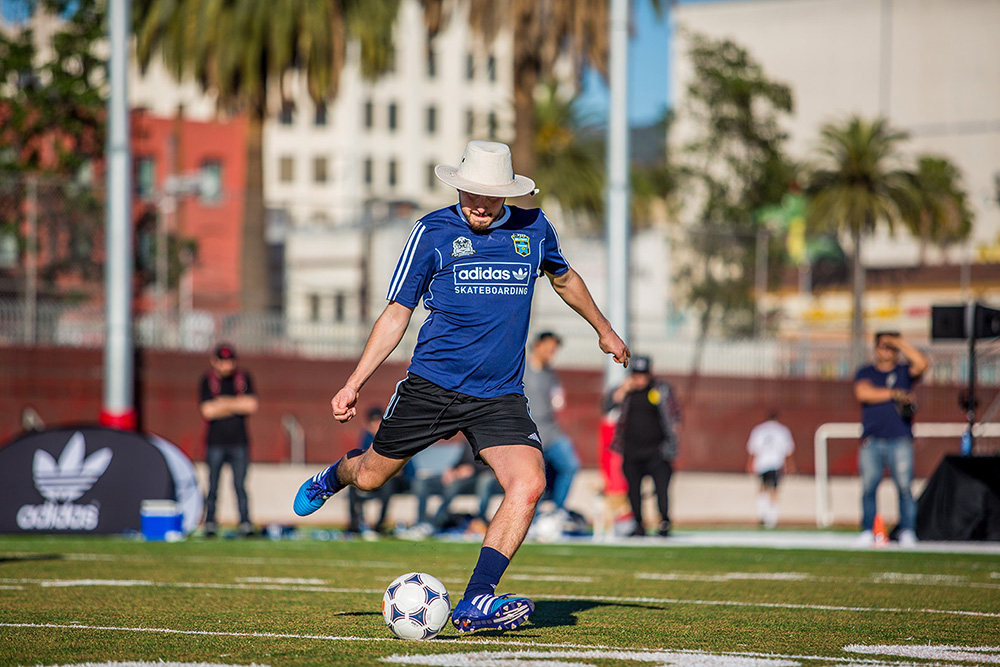 Jay Ughh, Brick Stowell, Enriqs, DJ Spintelect.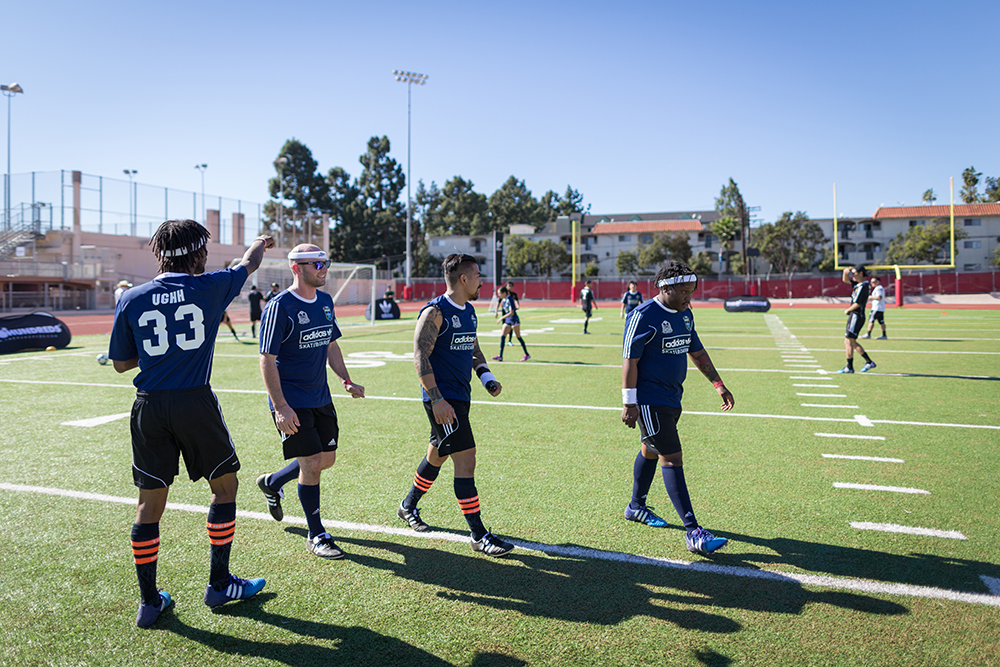 Ben Hundreds on the field.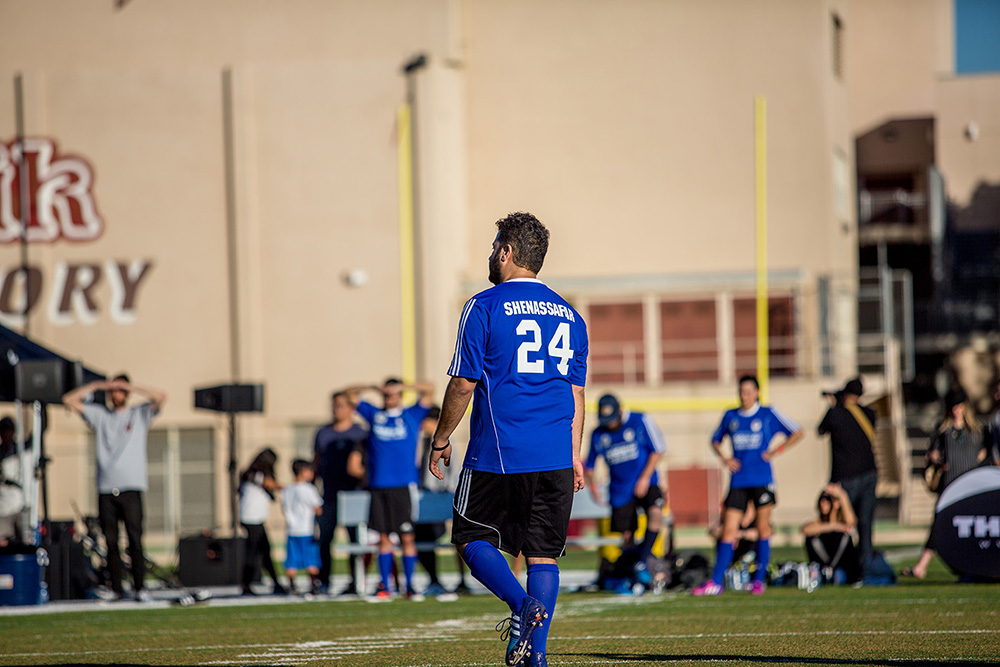 The Rosewood Riders' clean logo, illustrated by Joshua Clements.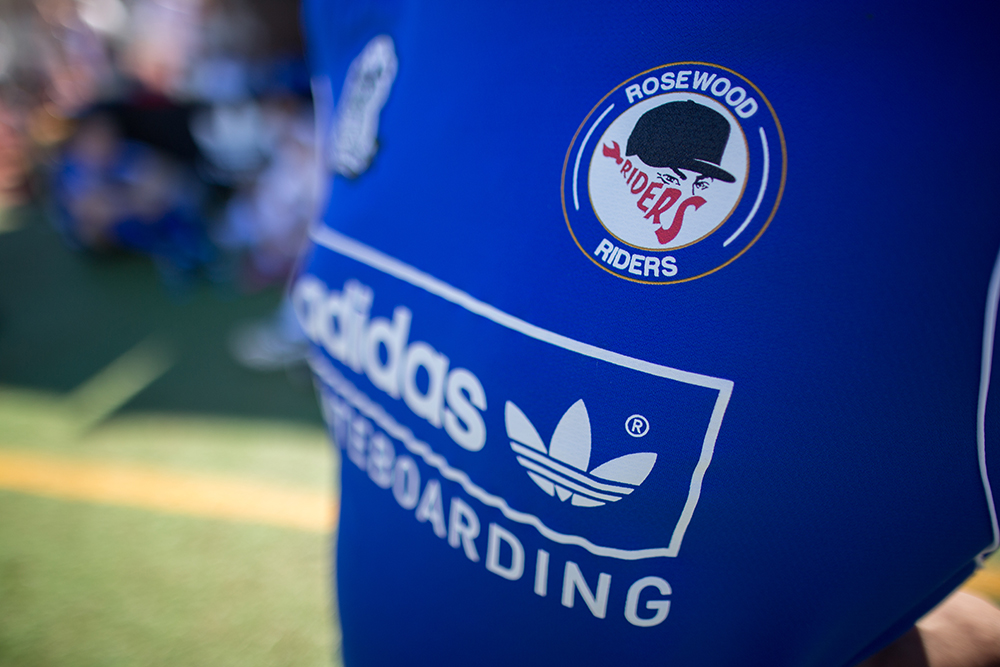 Mike O'Meally playing for Lucas Puig's team the Fairfax Fire Starters in all-black.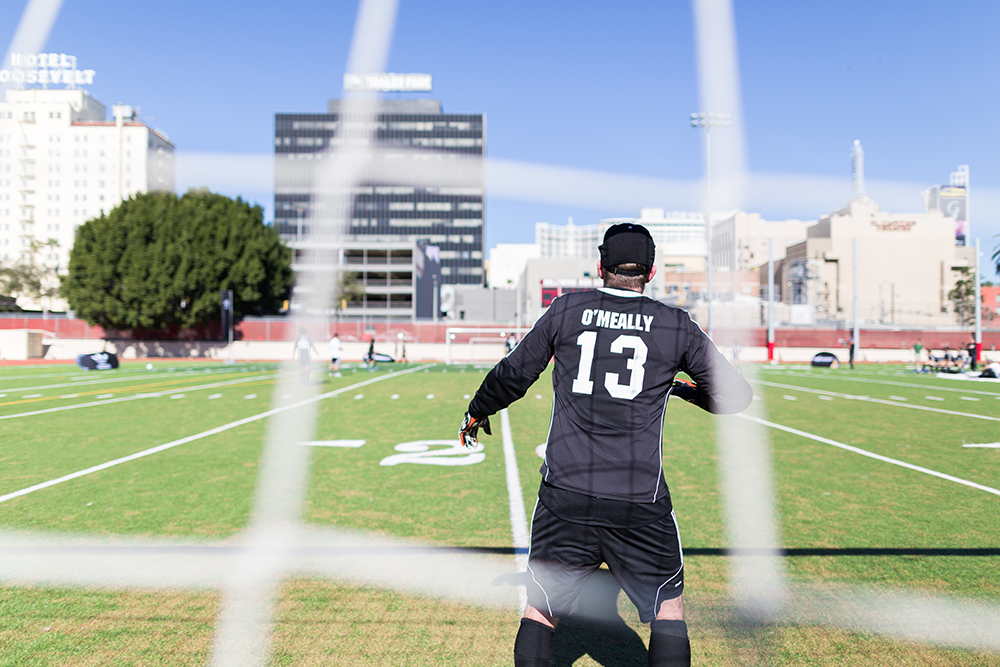 Skin Phillips' Move Mountains FC taking a quick break.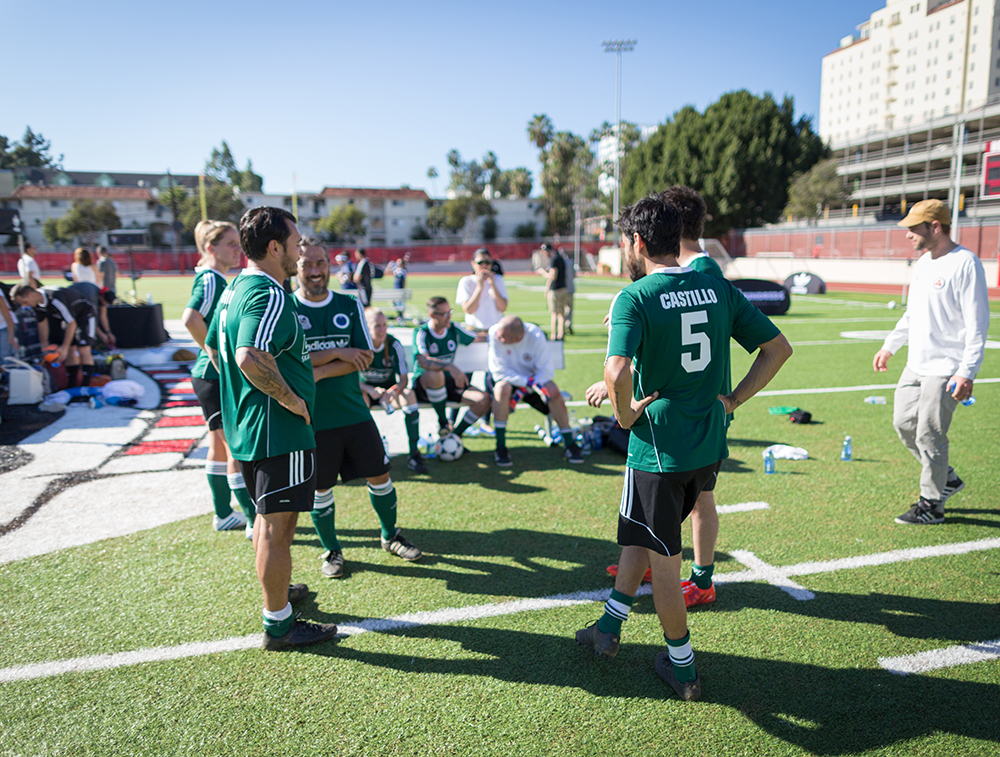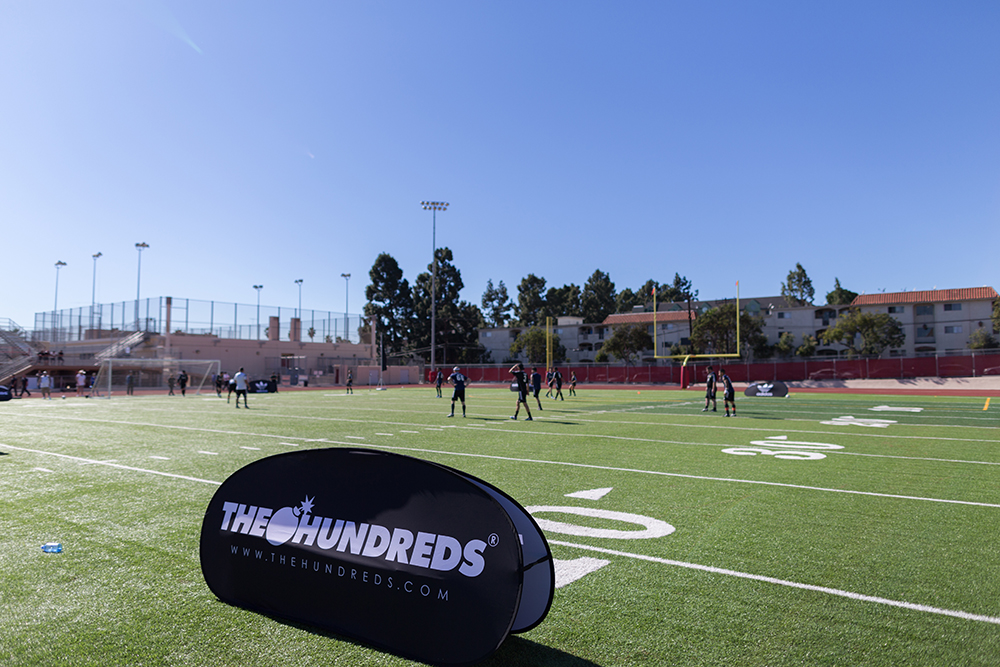 Van Styles.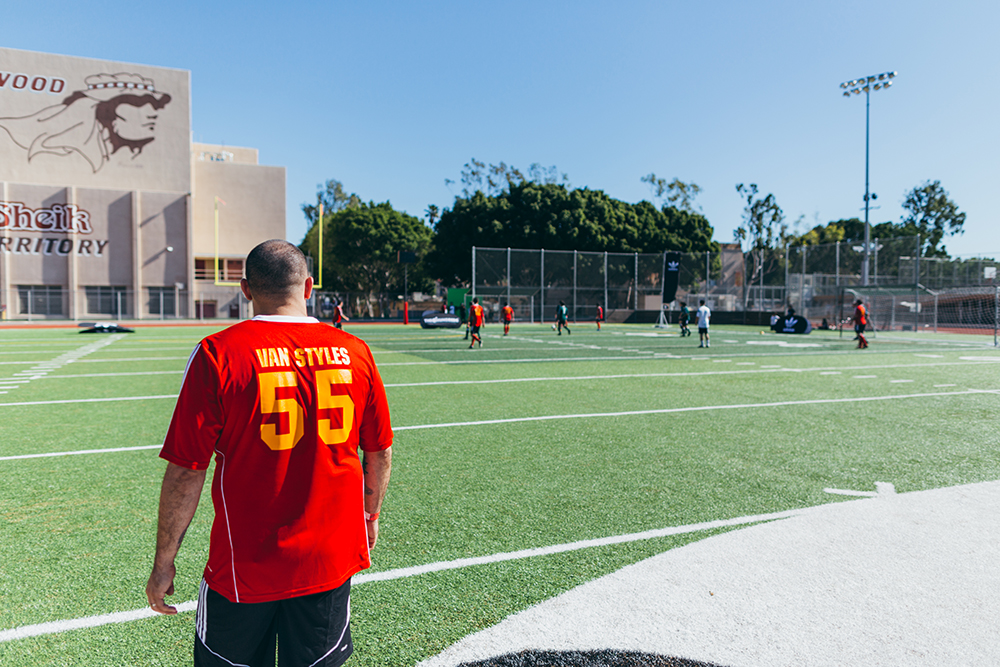 Move Mountains FC (green) vs. the Beverly Bridge Burners (red).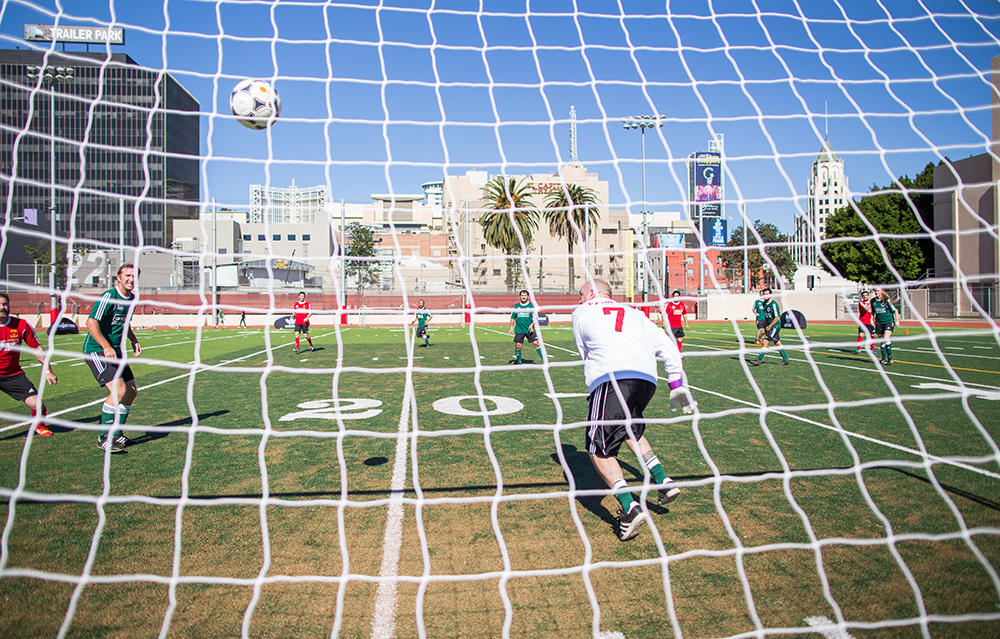 The man, the legend – Skin Phillips.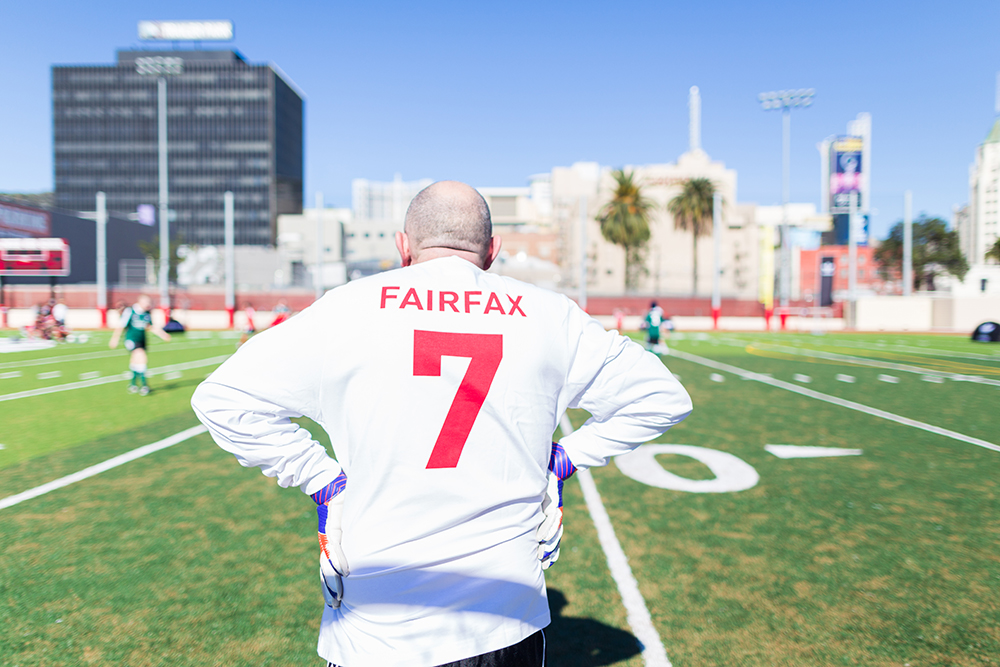 Glamour shot.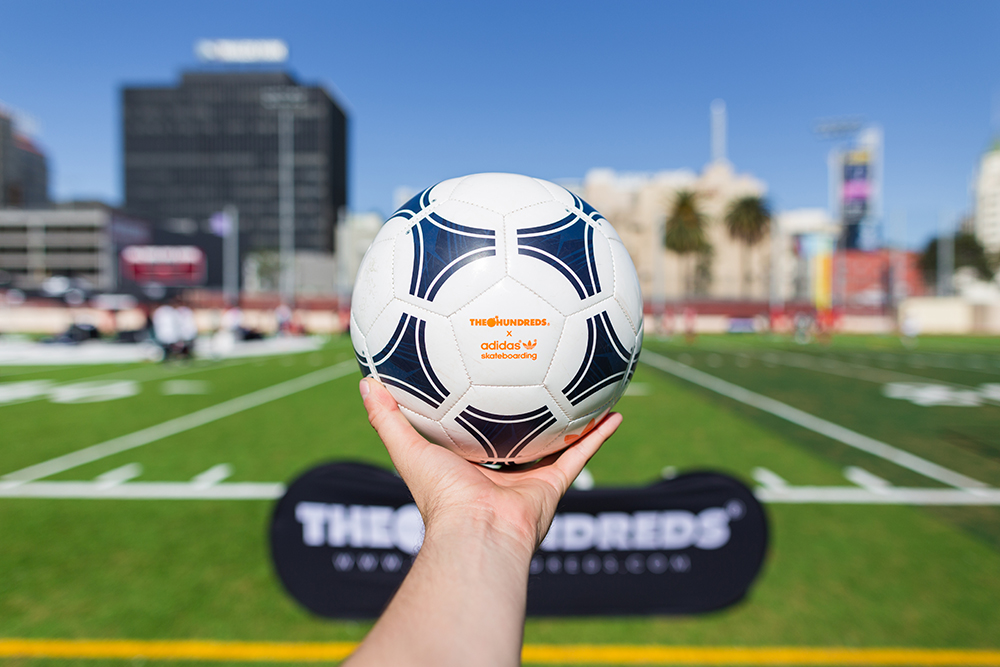 The talented Michele Maturo.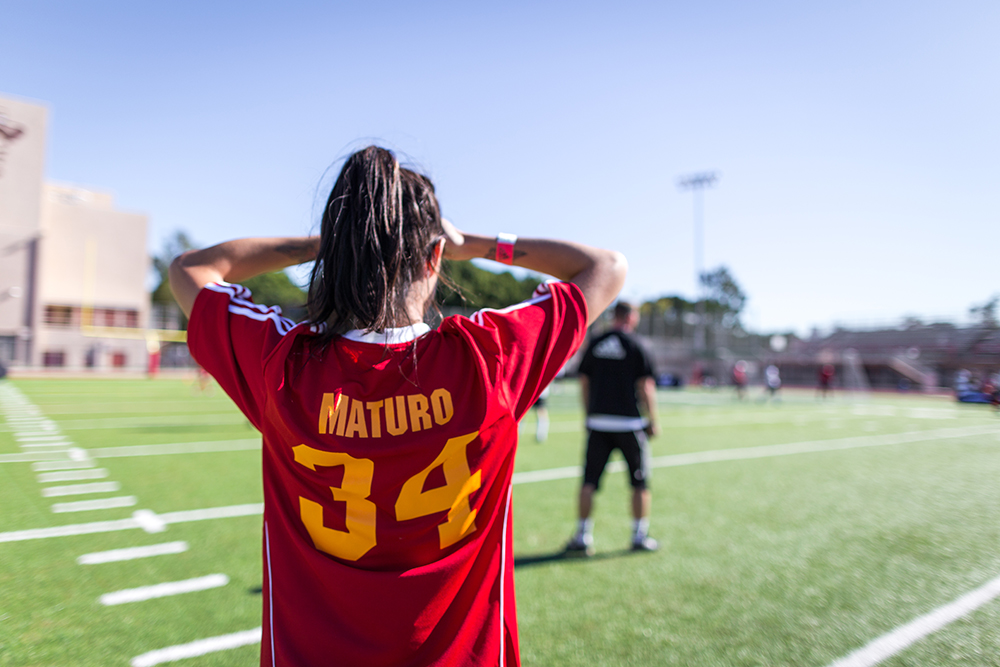 The epic trophy.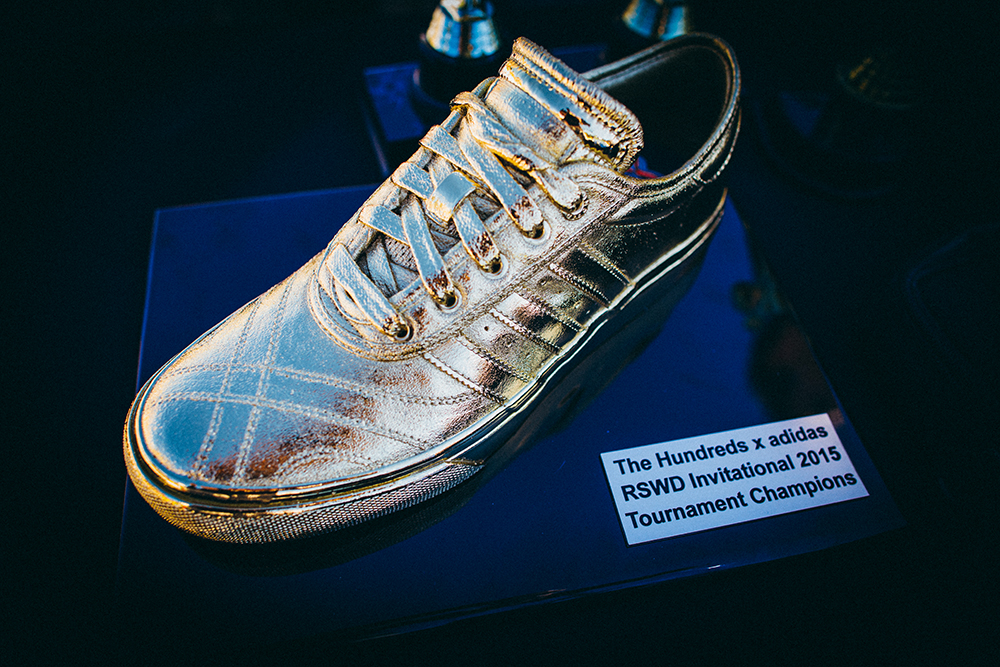 Boss man Ben Hundreds' Rosewood Riders.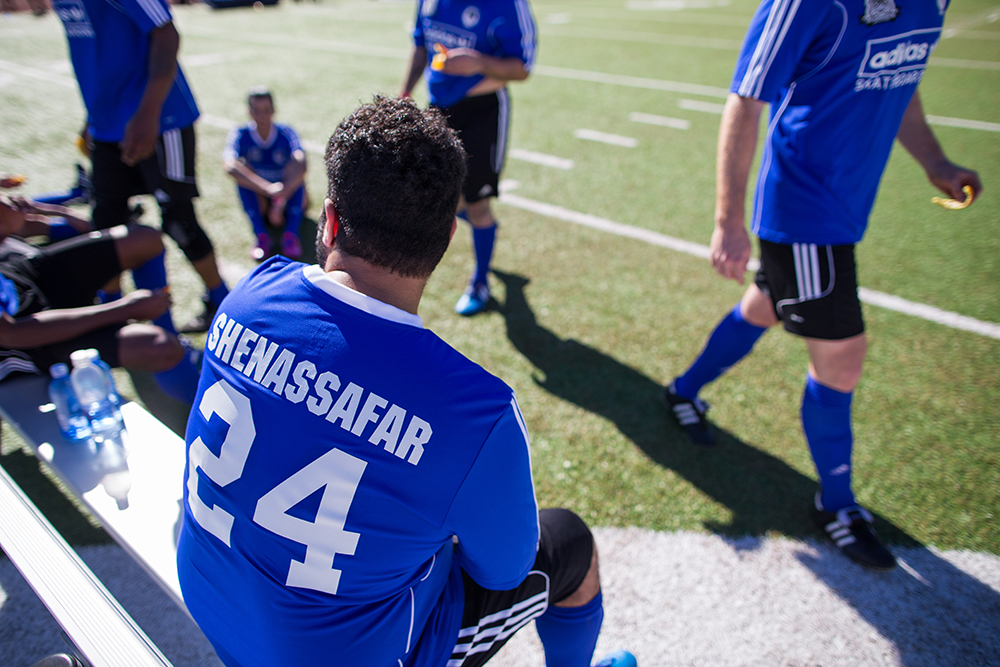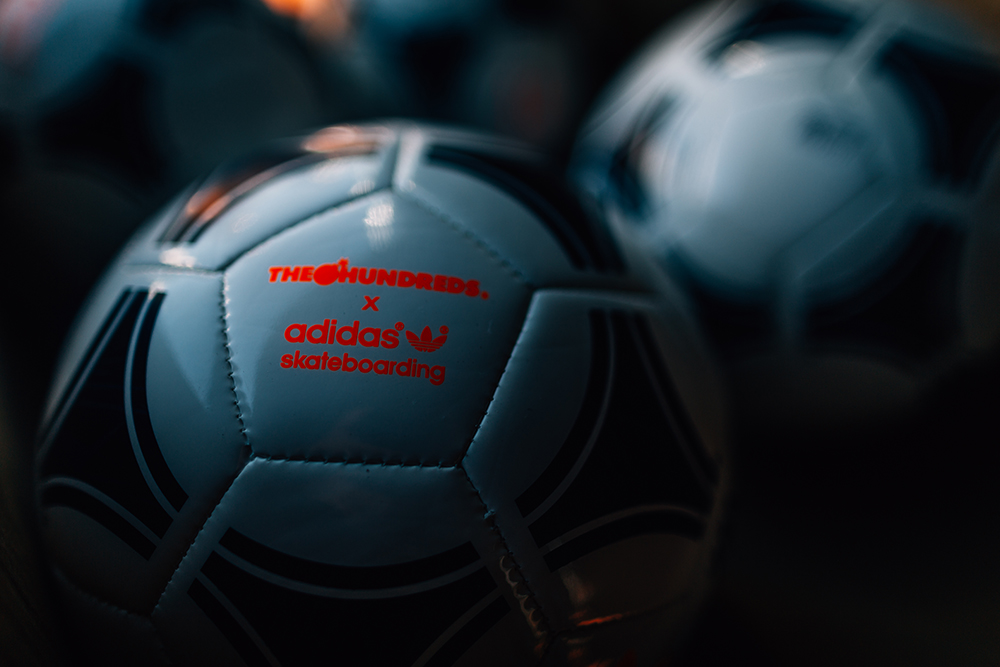 THEE MIKE B.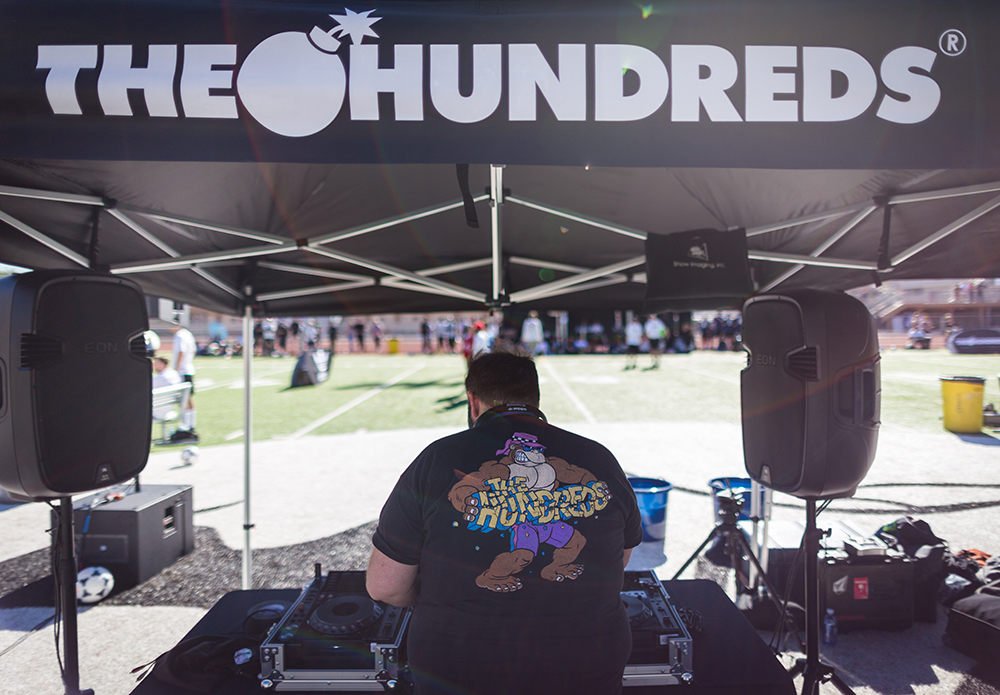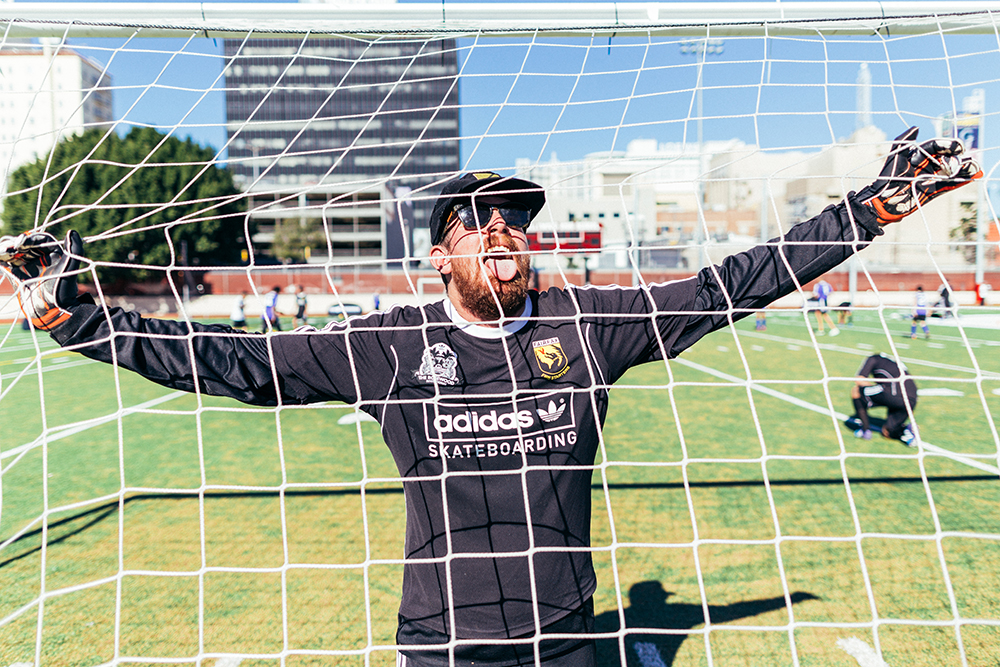 The Hollywood Dreamers regroups.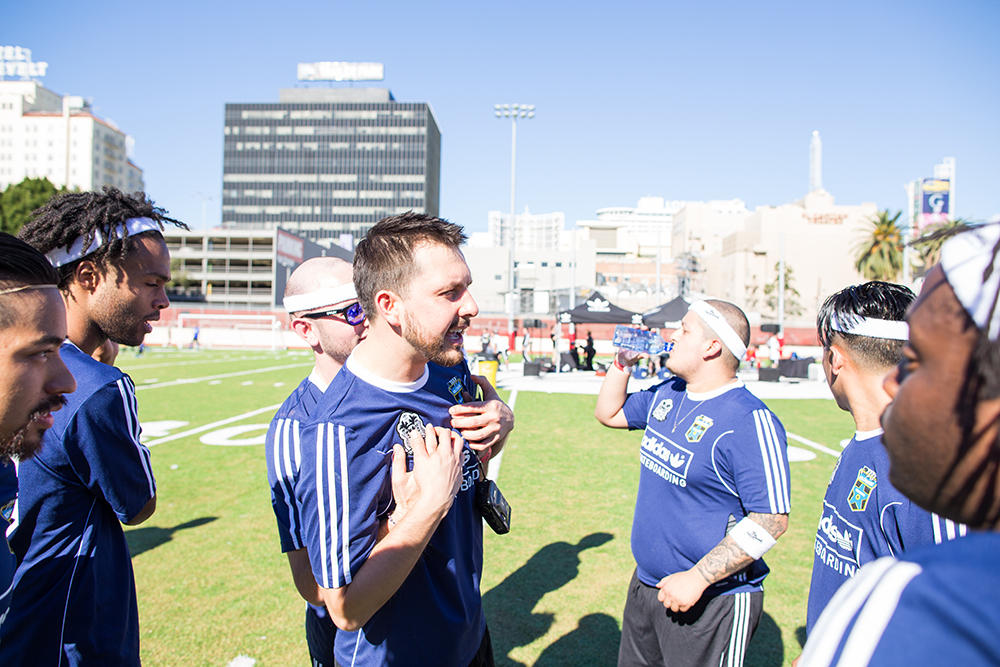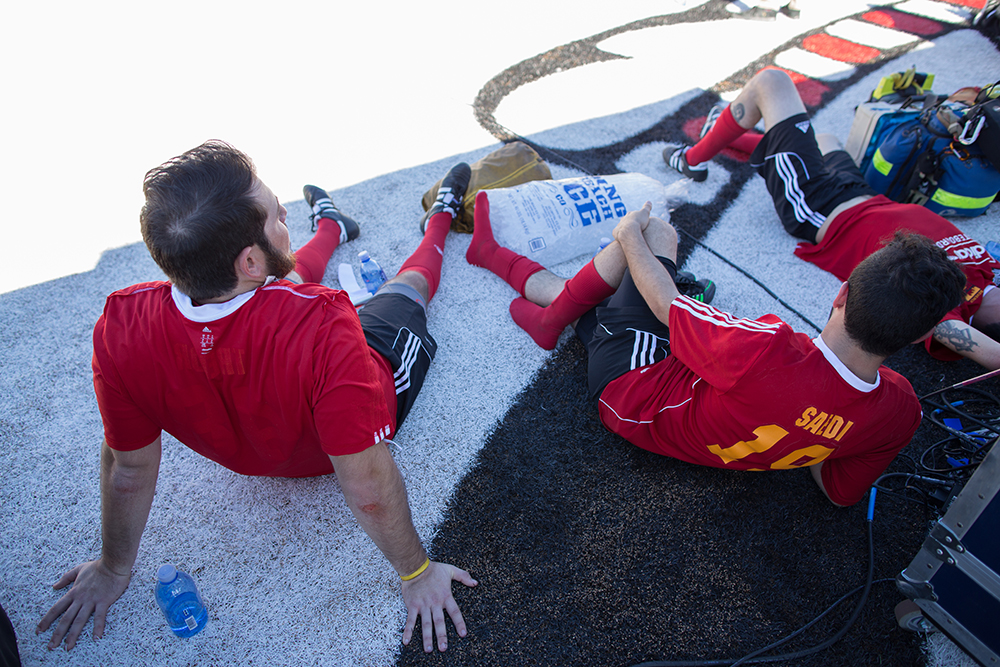 Rosewood Riders battled it out to the very last round.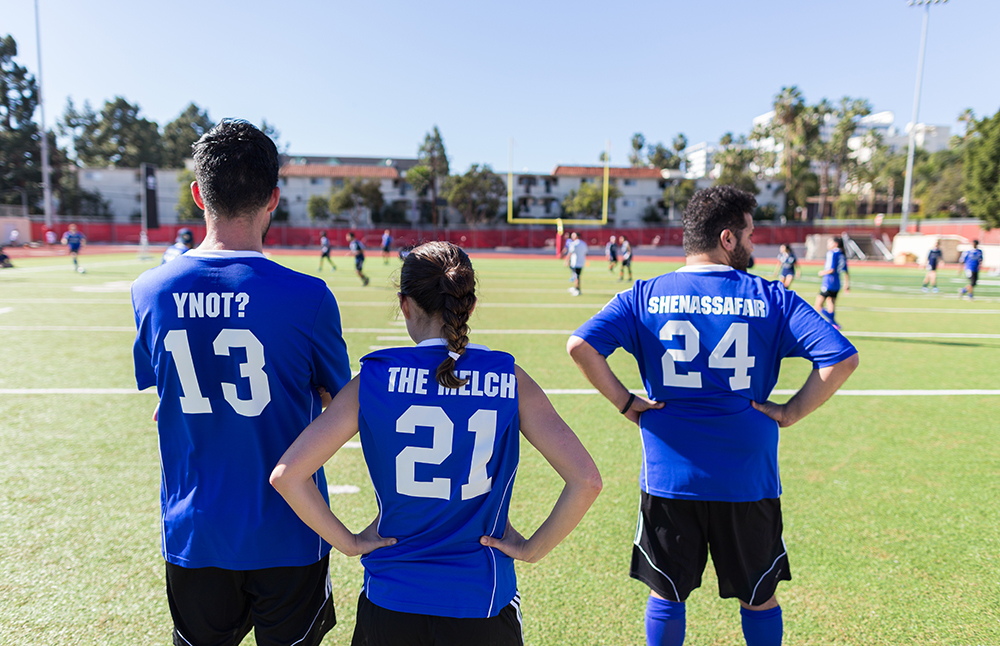 The #RSWDinvitational Soccer Tournament trophies. Our personal favorite is WORLD'S GREATEST DANCER.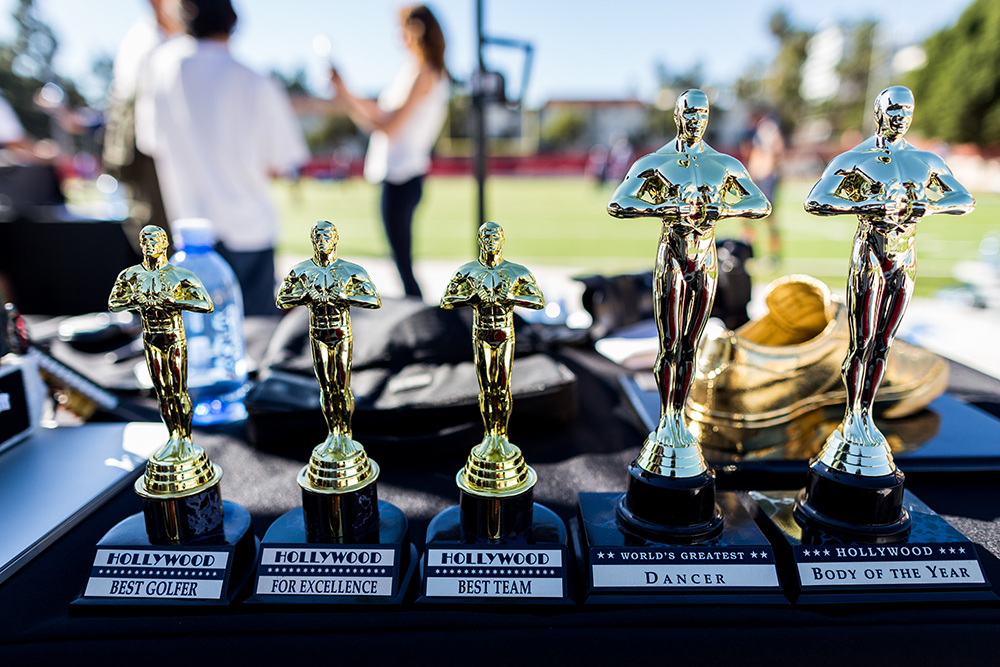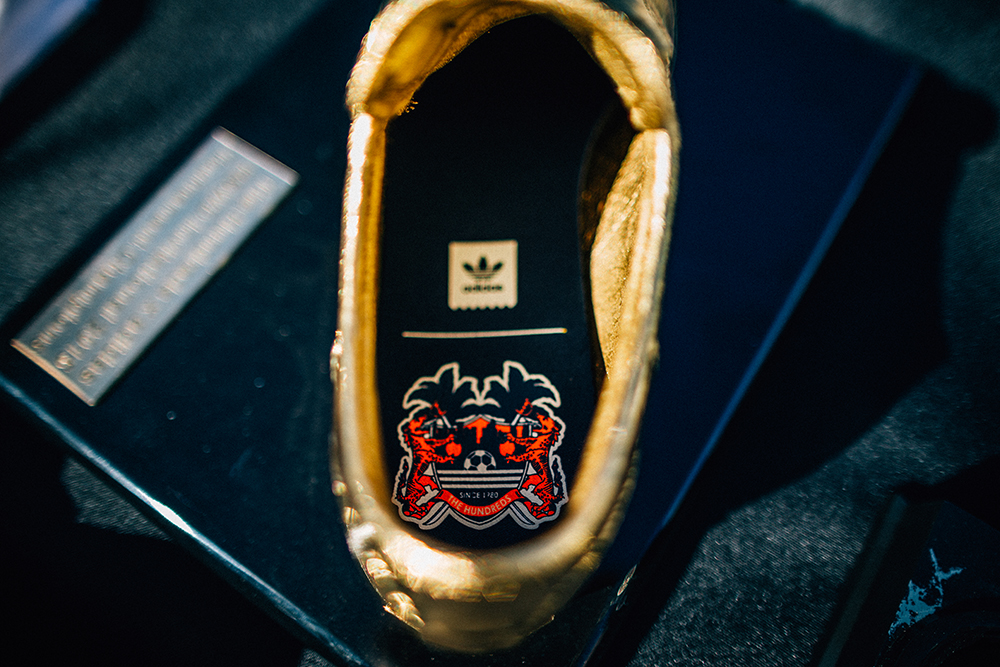 The winning team in all-white, Bobby Hundreds' Fight Back FC.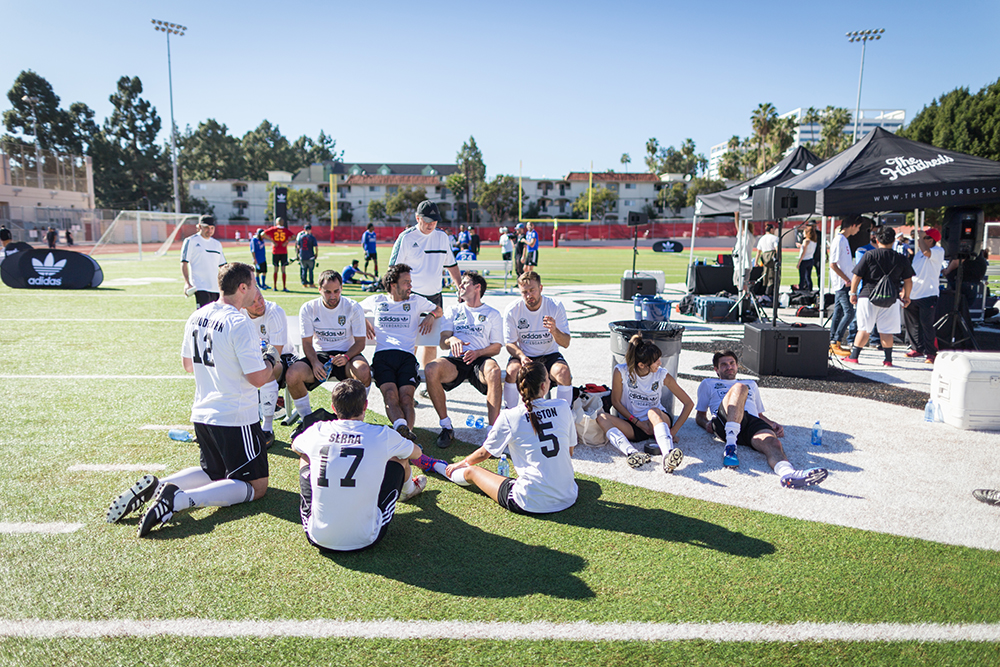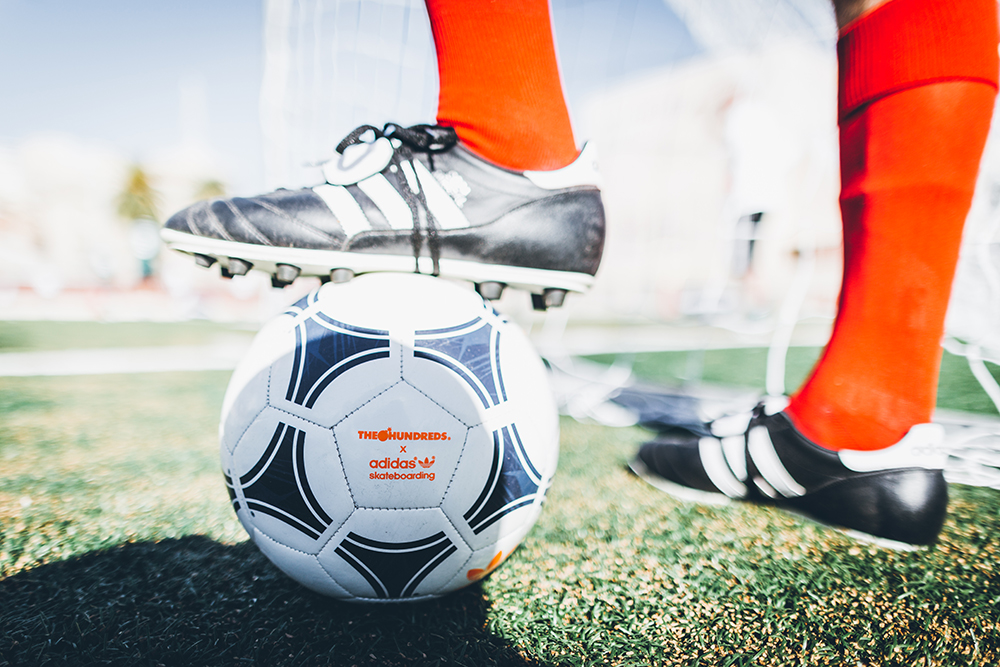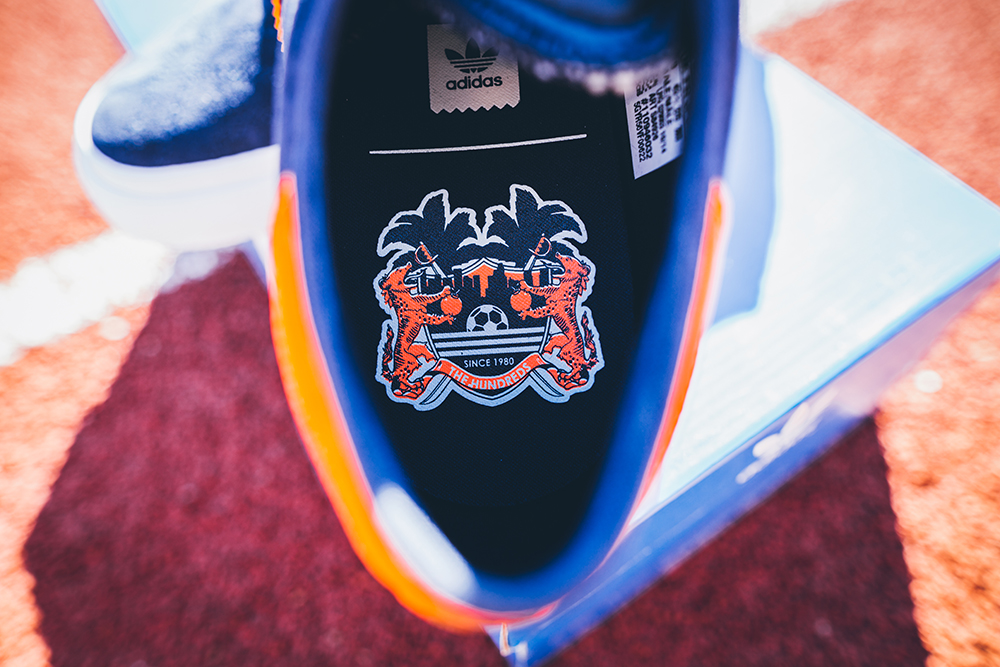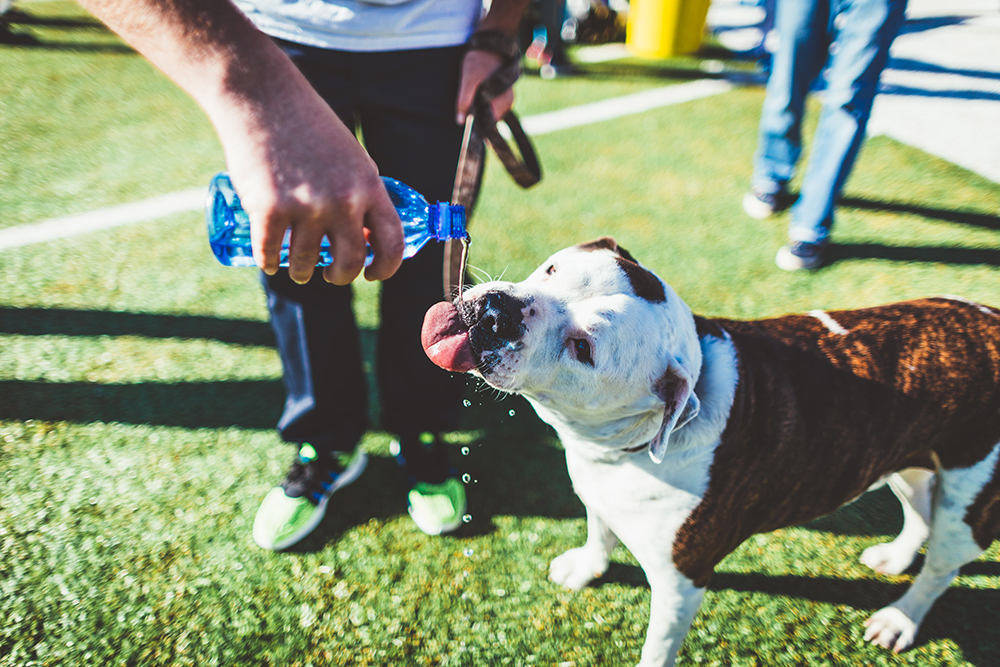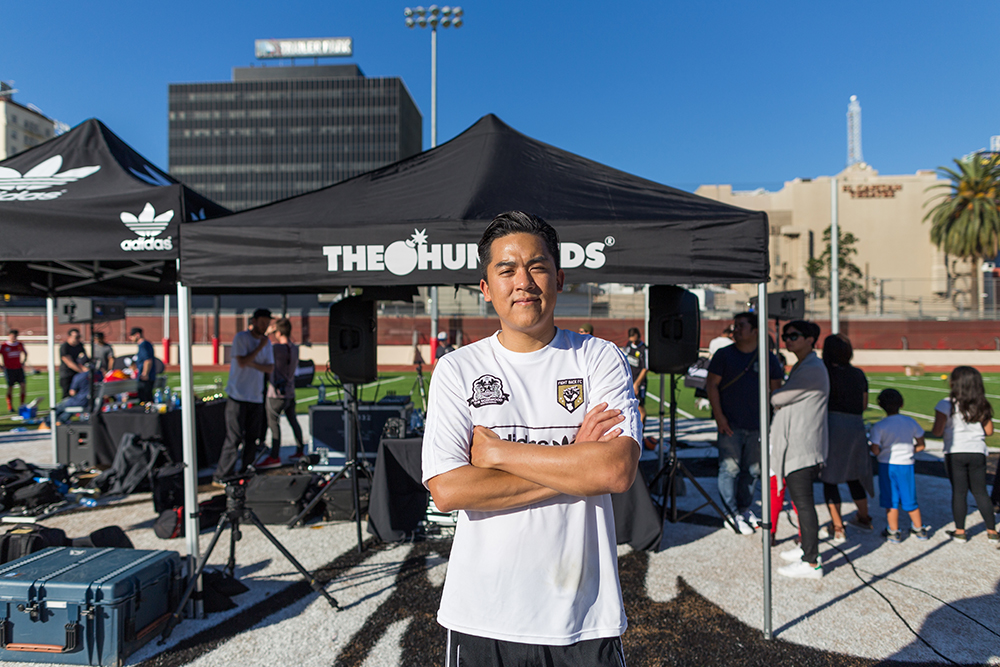 ::
Photos by German Vizcarra @vzmaestro and Gerardo Robayo @CavemansLens