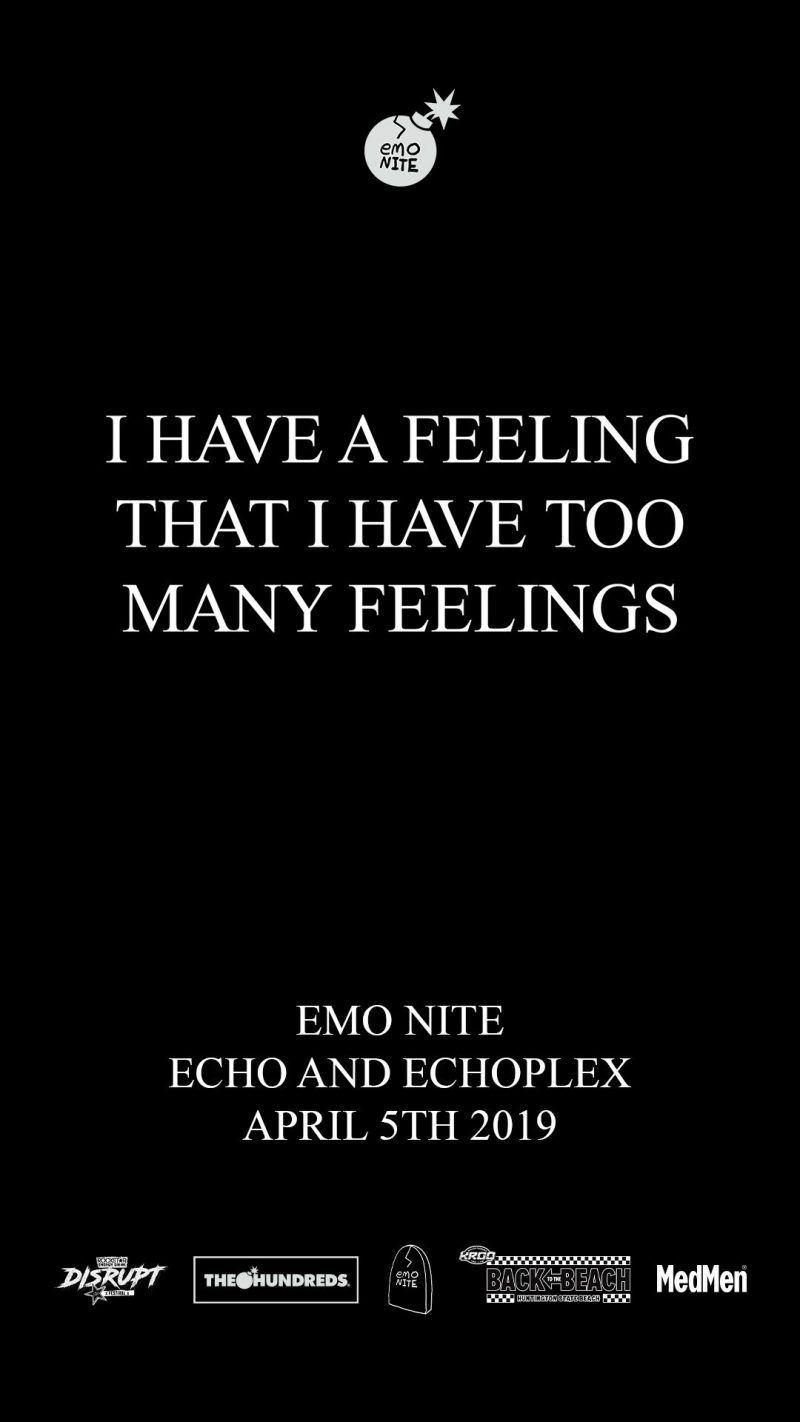 "Emo" is such a strange, loaded word. And for every generation, it means something completely different. It's kinda like how, a few years ago, people started calling a particular dance the "Harlem Shake" when it looked nothing like what Diddy was doing in the G.Dep video.
My idea and interpretation of "emo" stems from Rites of Spring and the '90s punk bands that followed in their wake, like Promise Ring, Jawbreaker, and Sunny Day Real Estate. The best encapsulation of this emo generation is a book called Nothing Feels Good by Andy Greenwald (highly recommended) that centers Jimmy Eat World's "Clarity" as the cornerstone of this new sound and subculture.
After that, emo transitioned again – into the mainstream this time – with bands like My Chemical Romance and Taking Back Sunday. By the mid-2000s, the emo I remembered as being about indie music and forlorn hardcore kids was somehow awash in goth makeup and screamo. But, it was all good, and I guess it's all emo now.
So, on Friday 4/5, The Hundreds is taking over Emo Nite in LA. We'll be DJ'ing a set that attempts to touch on all these points. Our crew will be there, along with some special guests. PLEASE COME if any of this makes sense to you! And if it's gibberish, we invite you anyway – it's a super positive night – like 500 kids singing in the shower.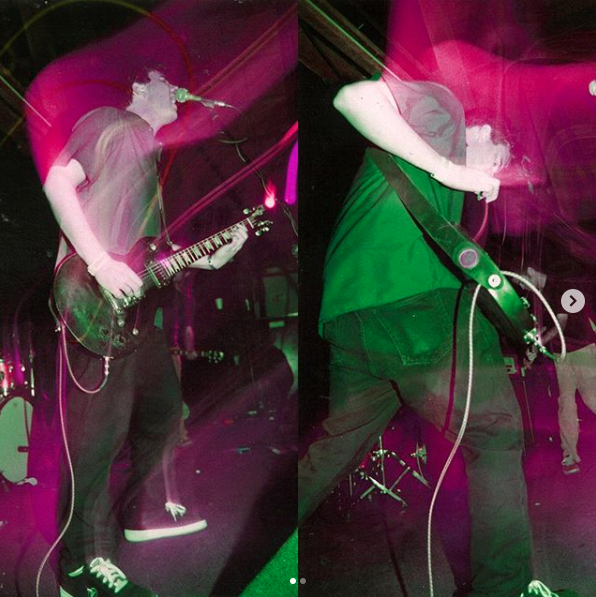 These are photos I took of Jimmy Eat World at The Barn in Riverside, around '96 or '97. It's always fun to look up old shows on YouTube and see that whoever was standing next to you captured it all on video, too. God bless the Internet. – Bobby Hundreds
---
We asked Bobby to compile a playlist of some of the "emo" songs that affected him most. Here is a very special edition of AUX Duty, curated by our fearless-yet-emotional leader. Enjoy and feel free to cry a little.