2016 was an interesting year for us. It was a year of blurred lines between contemporary and Streetwear, with each sector borrowing from the other (causing some lengthy debates at The Hundreds Homebase). Streetwear itself seemed to take a back seat to it all, as high end brands began to incorporate graphic T-shirts, hoodies, and crew-necks into their repertoire. Hype culture was 2016's biggest influencer, amid Kanye hysteria and Grailed dominating the reseller market. We even published an essay condemning the reseller mob and Grailed itself, stating, "Any way you cut it, hype kills culture." Do you agree? Or do you think hype fuels culture and pushes it forward?
Since our heads are still buzzing with how much our industry has shifted this year, we asked members of The Hundreds design department, editorial, marketing, and Bobby Hundreds what their favorite streetwear moments & releases were this year. Comment below with your favorites.
-Alina Nguyen
Bobby Hundreds – Co-Founder/CCO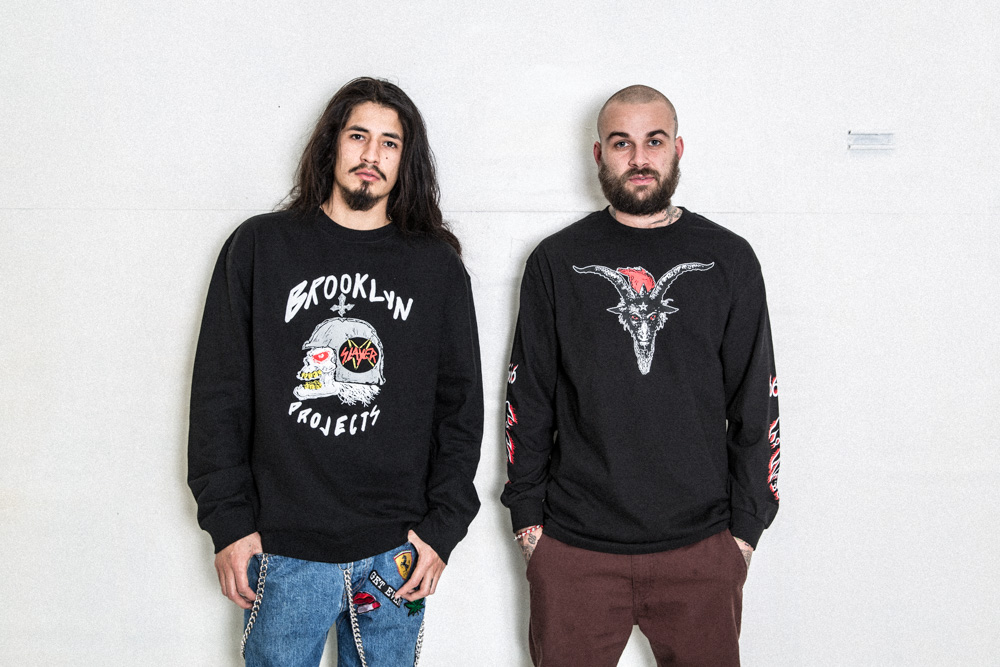 I'm into a lot of brands and designers in general this year (Carrots, Golf Wang, Fear of God), but when it comes to a specific piece or project, it's hard to pick something that impressed me enough to set aside The Hundreds for a day. Maybe it was that CBL X In-N-Out "collaboration" or the Hayn X Undercover sandals (is that even considered streetwear?). My favorite T-shirt would be found somewhere in the Brooklyn Projects X Slayer collaboration. This is a truly organic and authentic collaboration, one that Dom has been talking about for years with his friends in the band. It makes a lot of sense with Dom's history in the music industry as well. I like the merging of the logos (which, if you've worked on collaborations with bigger properties, you know is a very big deal) and how much different art was pulled from Slayer, all on black T-shirts. I even got to shoot the lookbook!
Follow Bobby Hundreds on Instagram @bobbyhundreds.
Justin Davis – Assistant Editor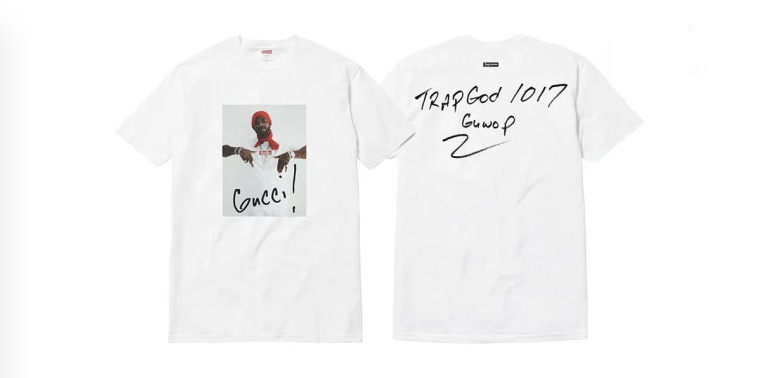 Only Supreme can capitalize on the hype of the return of southern rap's most iconic figure—Gucci Mane. Guwop came home last summer and he's hit the ground running, releasing two albums and even getting engaged—but the biggest crowning achievement is probably being immortalized in streetwear history. The Supreme portrait tee has become more than just a T-shirt, it's an admission that the person on it is culturally #important—whether you like them or not. Gucci has put in work for over a decade, introducing us to some of the biggest artists in the game while keeping himself relevant in the eyes of the underground and mainstream alike. His collaboration with Supreme was a major win for the South in my eyes, because after years of arguing how utterly essential Gucci Mane is to the industry—2016 is where it all culminated on and off wax.
Follow Justin on Instagram @ogjohnny5.
Erica Hernandez – Apparel Designer
My favorite streetwear moments of the year: The Park-ing Ginza concept store and the soft, shiny, black, faux patent leather Porter x Fragment Design Shoulder Bag I picked up from there on our TH trip to Japan back in September. A follow up to the limited running Pool Aoyama store, the Park-ing Ginza store stands within the basement floors of the Sony building in Ginza Tokyo with a thoughtfully-created parking structure theme throughout its build out and product offerings. Limited items and collabs are also offered, and with it's non-permanent existence much like Pool Aoyama, we're not quite sure how long it will be around making the pieces extra special for the time.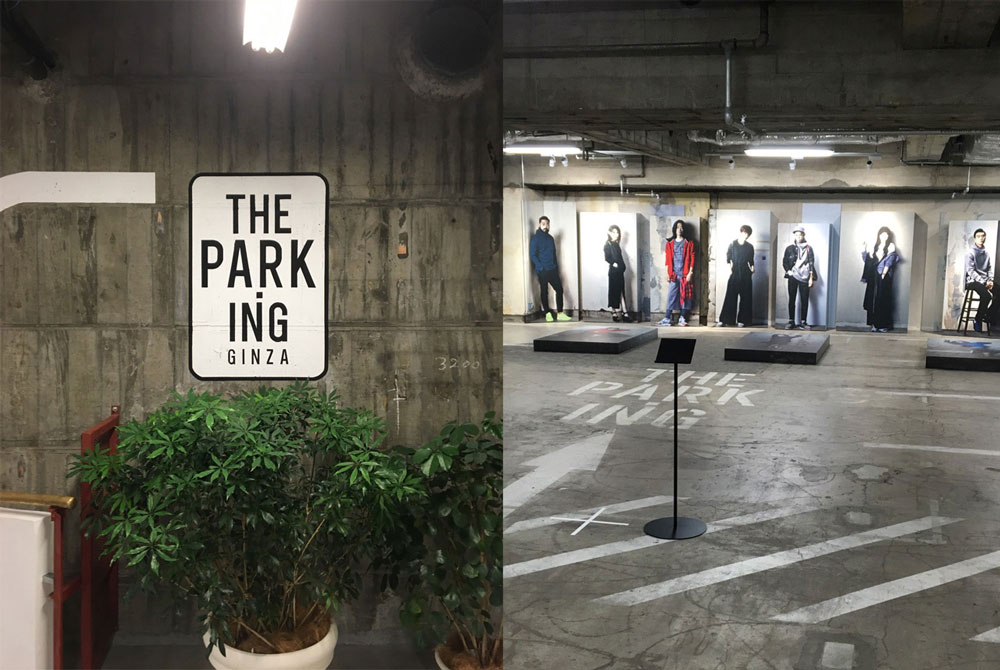 Park-ing Ginza pop-up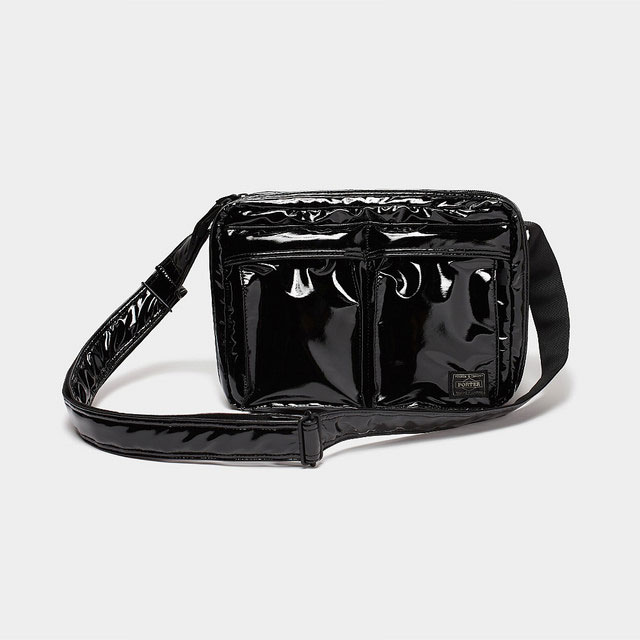 Porter x Fragment Design shoulder bag.
All that being said, The Hundreds Chuco Jacket and the Zoots Pants released last February exclusively through our flagship stores and Online Shop was my favorite release of the year. Designing and styling these pieces was special to me being inspired by my Chicano heritage, the history of Los Angeles Pachuco culture, and the inevitable Zoot Suit Riots. The garments were modernized interpretations of 1940s zoot suits originally connected with jazz culture and adopted by oppressed minority youth. Both made of cotton poly suiting fabric, The Chuco Jacket was adorned with a small Rose embroidery on the handkerchief pocket and Sleepy Lagoon screen printed across the back while the Zoots Pants were double pleated, cropped, and tapered for a billowy tailored fit.  
Follow Erica on Instagram @mansruin_official.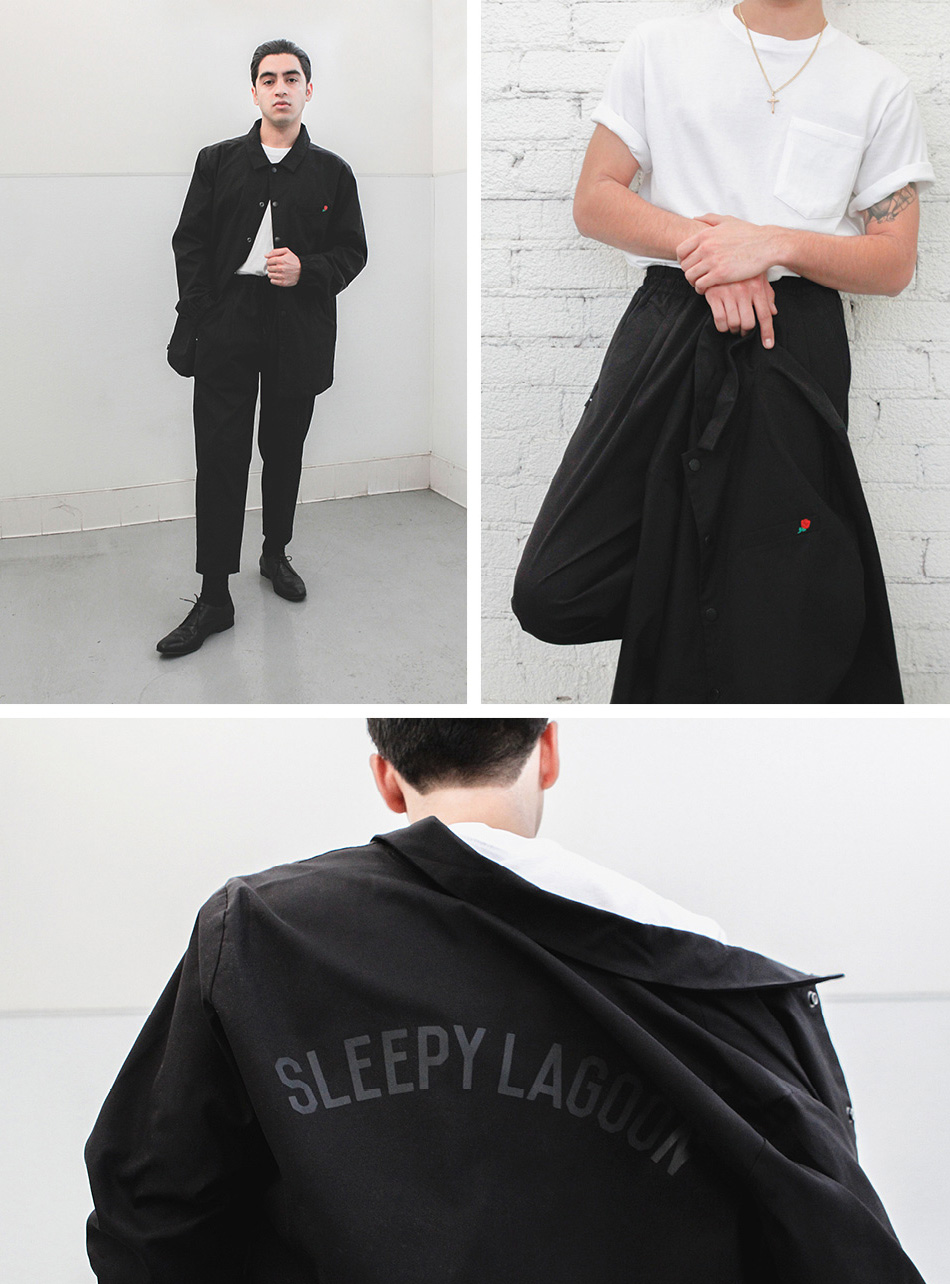 Eddie Viramontes – Graphic Designer/Illustrator
This satin bomber jacket by Mexican streetwear brand Tony Delfino designed in collaboration with the artist LUGOSIS was my favorite release this year. I really like the type—it's got a black letter Olde English vibe (the style of typography I'm most into) but it's unique. I also like the artist LUGOSIS's style—it feels inspired by vintage mascots, and this jacket specifically contrasts the cartoon mascot with the more-realistically drawn girl. I appreciate the contrast between two different styles. I was really bummed that I couldn't get this jacket. It was one of the few pieces I really wanted this year and it happened to sell out before I had a chance to buy it.
Follow Eddie on Instagram @e.viramontes.
Percival Pacadaljen – Marketing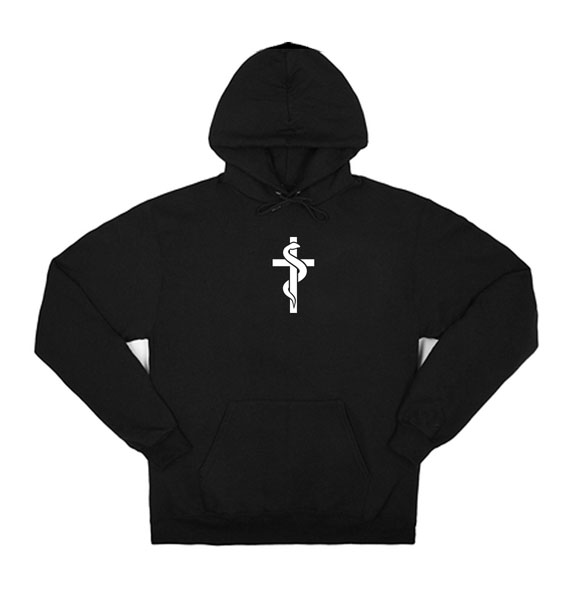 The Well Fed "Exodus" hoodie. What I liked immediately about this piece when I saw it (Alina has it) was the minimal embroidery. The design is really clean. When I looked it up, I was really into its concept: "In it's [sic] purest form, the snake and the cross represent this fight for one's soul to be at peace." #relatable.
Follow Percival on Instagram @percivalhundreds.
David Rivera – Headwear & Accessories Designer
My favorite release was the Cav Empt Loose Fit Crewneck. Reason why I love this piece has to do with the fit of the sweatshirt—short and boxy with a loose fit. The whole experience on buying it was great too, stopped by the flagship in Tokyo in the Aoyama neighborhood. The store lay out was great, had a very minimalist design, the floors were broken mirror panels with a post apocalyptic feel and they played good music in there.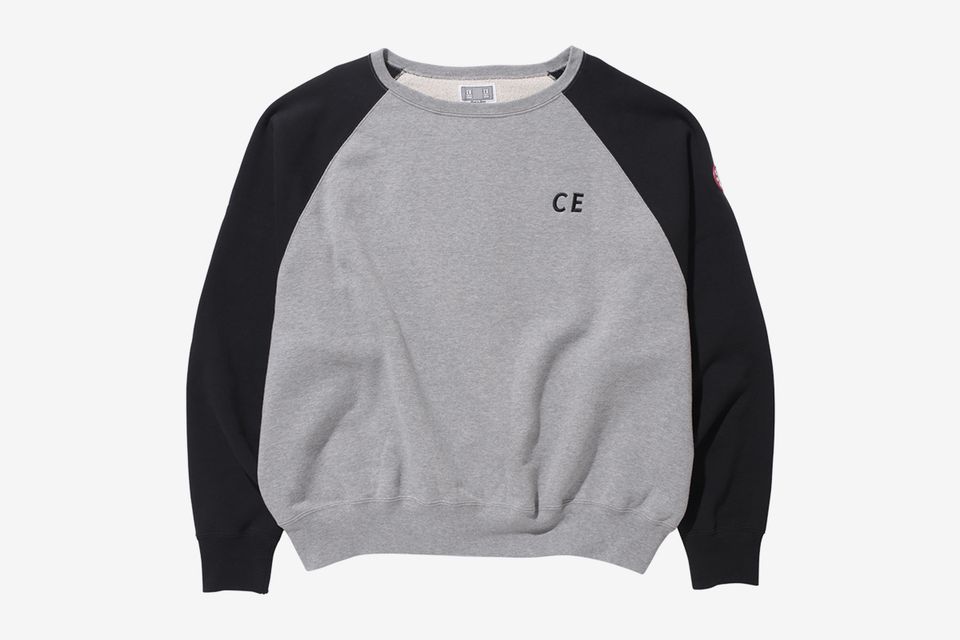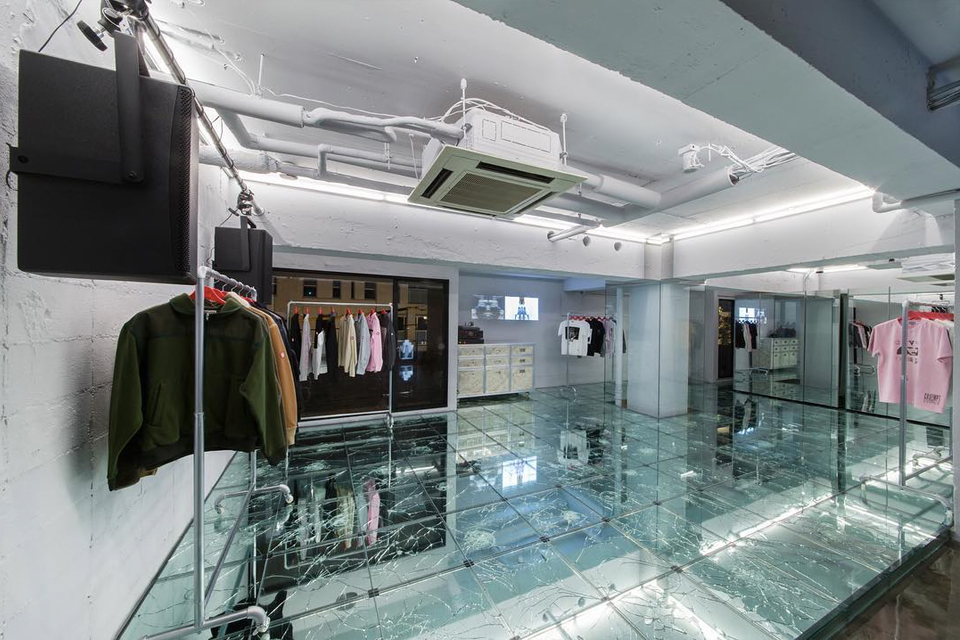 Another favorite "streetwear" release this year was our The Hundreds X Joya Studio candle. We (Pat & I) worked on developing our own The Hundreds scent that would tie back into our daily lives here in Vernon, extending all the way to our Rosewood flagship. It took almost a year of work on this candle; we got to design the glass for the candle as well as the packaging that it came in. The 'Rosewood' scent is more of a masculine woodsy scent with a base note of fresh roses to add a soft touch. 
Follow David on Instagram @davidrivera4.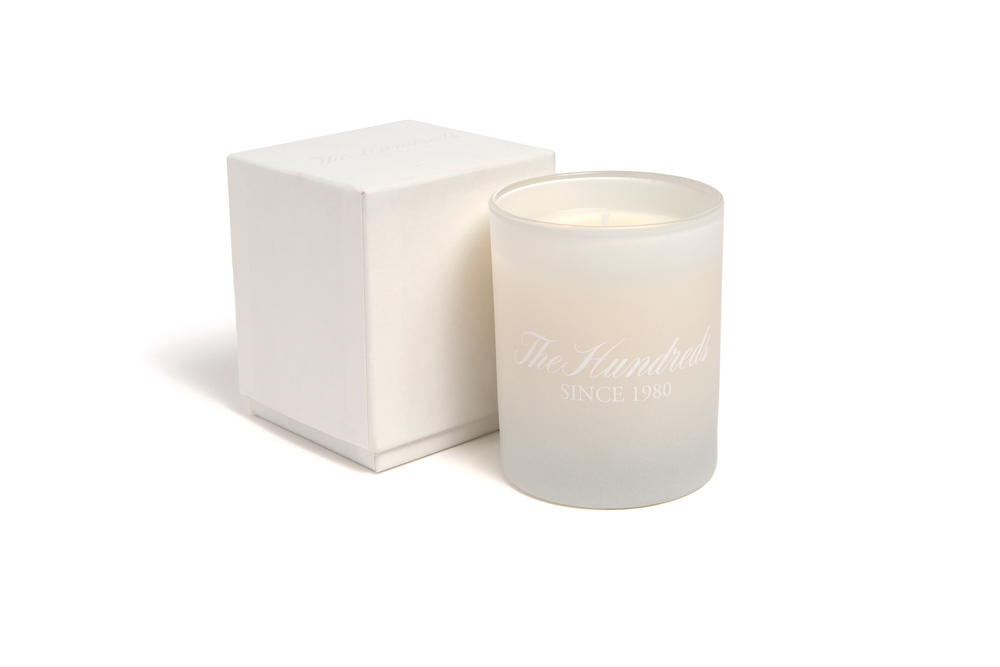 Ceilidh Macleod – Digital Marketing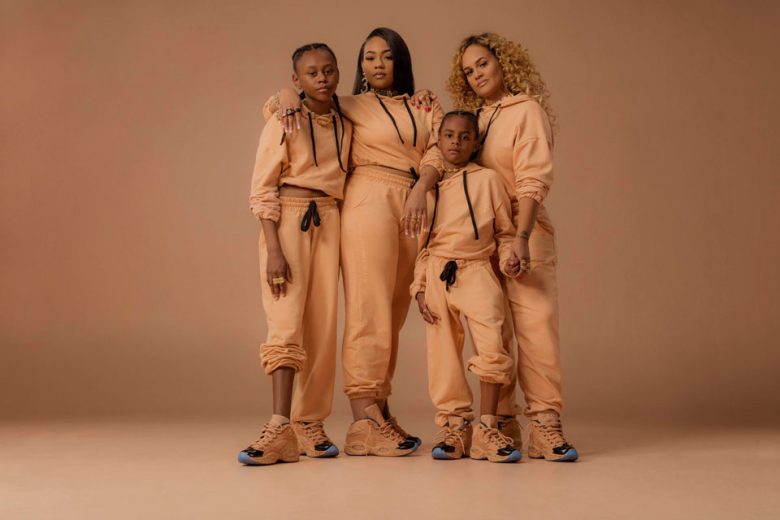 My favorite release this year was the recent Melody Ehsani X Reebok Question Mid, dropped as a special 20th anniversary edition of the sneaker. It's so rare to see a men's shoe targeted and designed for women. It feels like an acknowledgement that women do wear men's silhouettes and should be considered in the design and marketing process. I like the neutral colorway a lot, it's very on-trend—feminine, but not overly feminine. They didn't just slap pink on it and call it a women's shoe—and a man can still wear it (it was only released in women's sizes, though men are encouraged to size down).
The campaign features the women in Allen Iverson's life (his wife and 3 daughters), a superstar basketball player who had a 'fuck it' attitude, wore whatever he wanted, and changed the game. The Iverson women in the campaign look so strong and confident; women today are challenging industry standards like Iverson did, so the campaign felt like a perfect collaboration to end the year with and set the standard for women's streetwear next year.
Follow Ceilidh on Instagram @c.donna.
Alina Nguyen – Editor-In-Chief
When I was in New York recently, The Good Company was on my list of spots to stop by (I got the coolest A&E HOARDERS shirt there and the next day they were throwing a 2 year anniversary party—congratulations, boys!). I dig the graphics in their most recent release, my favorite being the "Marathon" T-shirt (especially the ash gray version below). The front has a puff ink print, and the dude on the back reminds me of all my favorite iconic 'running dude' clip art-looking logos—including the AOL dude, the juggalo hatchet dude, and that one flute dude (who is he?). Also: using a red-orange graphic on an athletic gray? Genius. Reminds me of all the hand-me-down graphic tees I used to get from my aunt in Maryland and basically everything I want in a T-shirt: a little post-irony, good design, and a bit of humorous ridiculousness. I also loved their "Good Dog" graphic with the four legs side-by-side on blue so much I picked that up too.
My favorite full project of the year was probably ex-Donda London designer GEO's collection one (our London correspondent & designer Tom Winslade interviewed him on The Hundreds blog). The boxy fits, exaggerated belting, stark logo design that felt deliberately minimal rather than an emulation of minimal, and lookbook direction all had a lasting effect on me and I thought of it often.
Follow Alina on Instagram @herearemypics.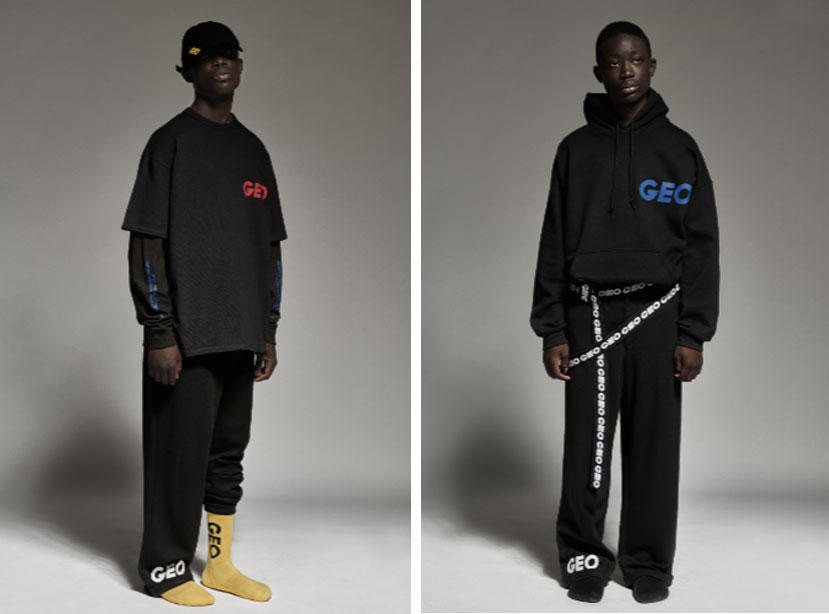 Chris C. – Apparel Designer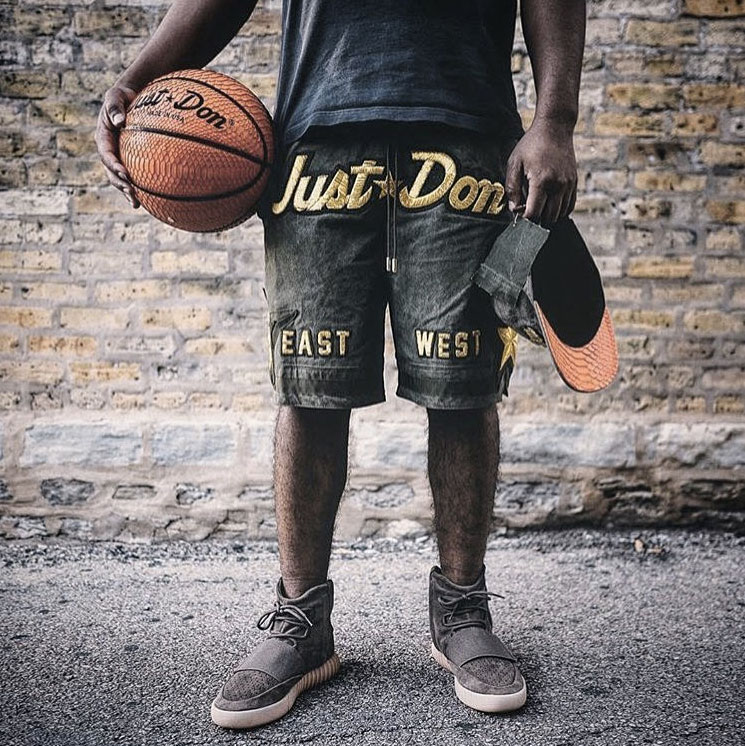 Readymade in all of 2016, especially their collaboration with Don C. They use deadstock military fabric and I like how they rework the textiles in modern ways. I like seeing brands repurposing vintage—it creates a modern heritage feel.
Follow Chris on Instagram @camarstore.
***