Last month, we interviewed Aaron Kai, the Bay Area-based 24-year-old post-pop artist hailing from Hilo, Hawaii. This year, his artistic fervor, distinct eye for color, and motivation to build a legacy has catapulted his art career to new heights. As one of Bobby Hundreds' favorite modern artists, we invited Aaron to grace the walls of The Hundreds Homebase with his signature wave art. Over the course of four days, he painted our huge 54×16 foot wall, taking it from a freehand pencil sketch to a fully fleshed out tour de force.
Painting 34 waves total, Aaron says, "We're just drawing on the wall and painting it... [it's] very free to do it that way, rather than sticking to a script." Follow his painting process below – a loose, natural style that mimics the freedom of catching waves.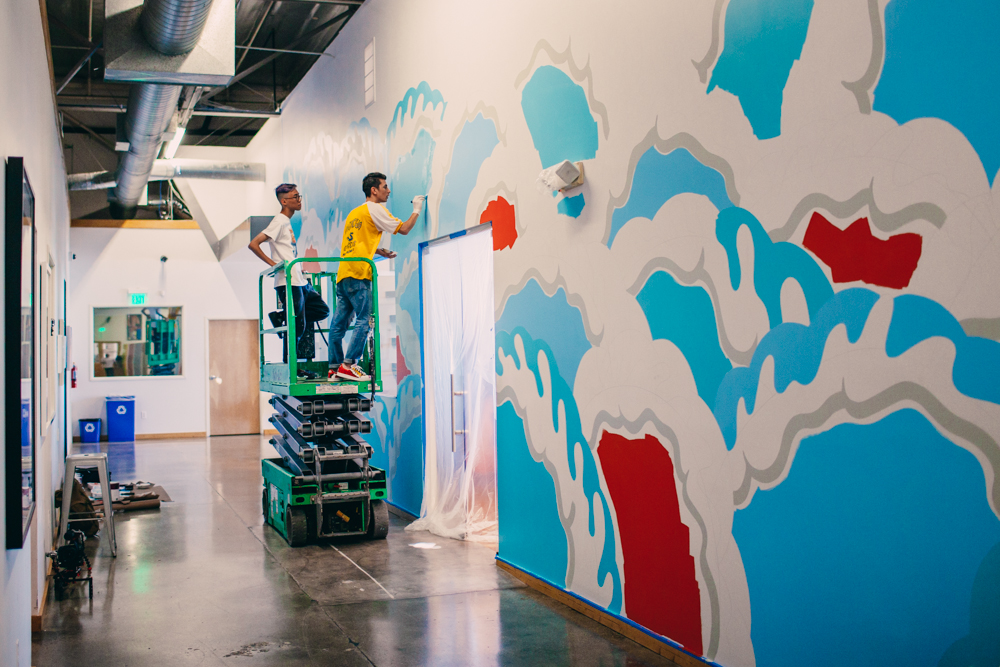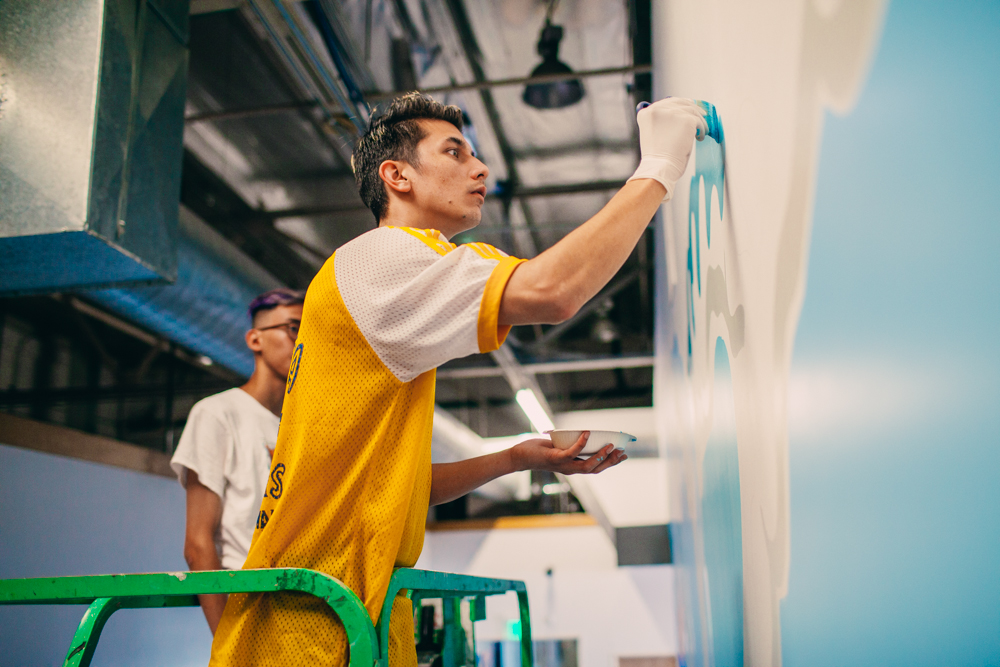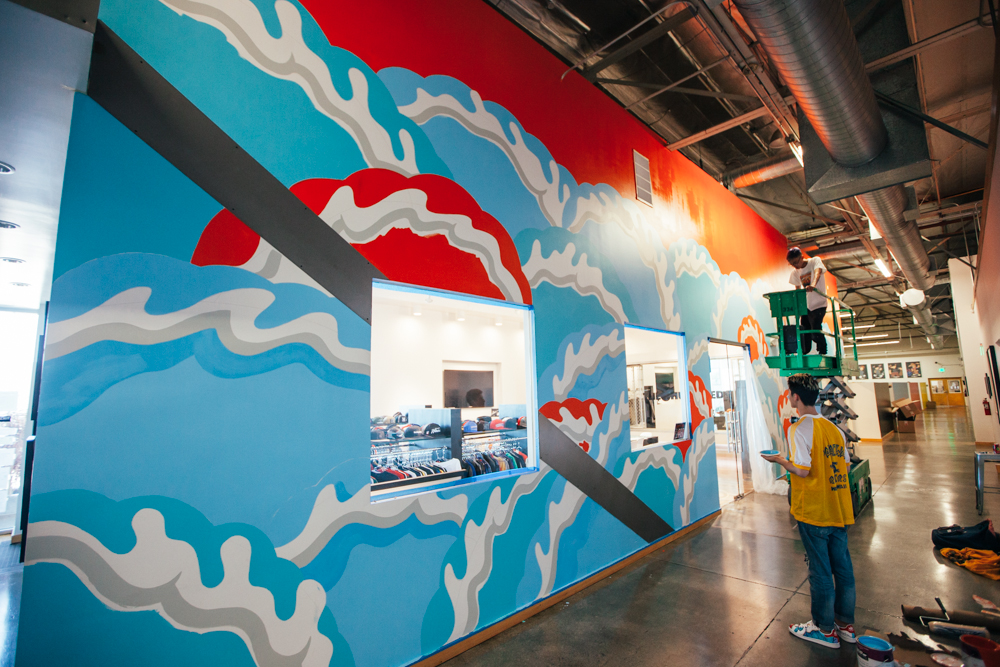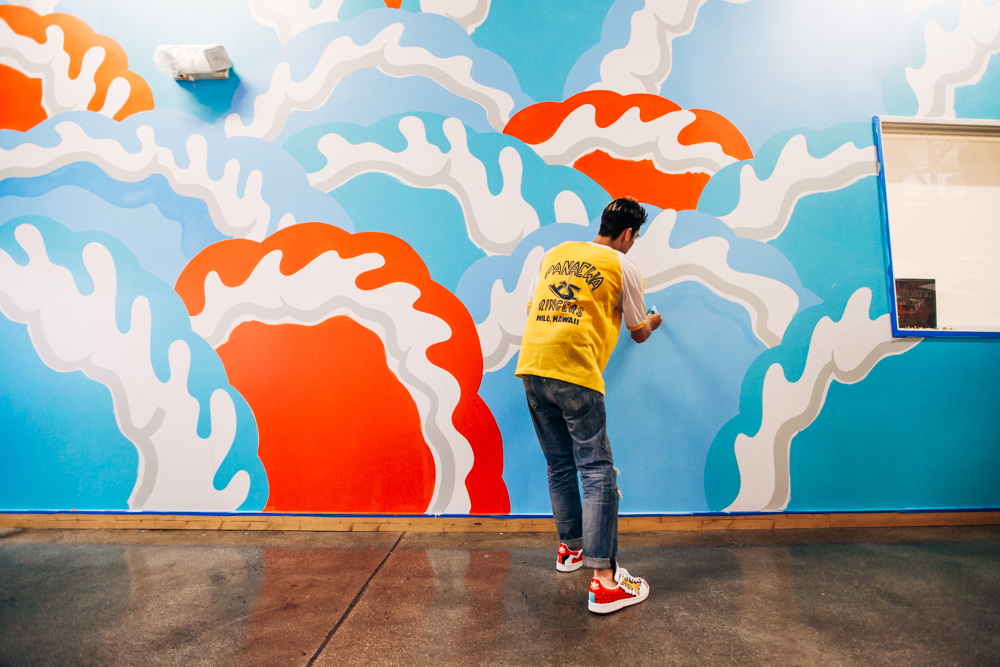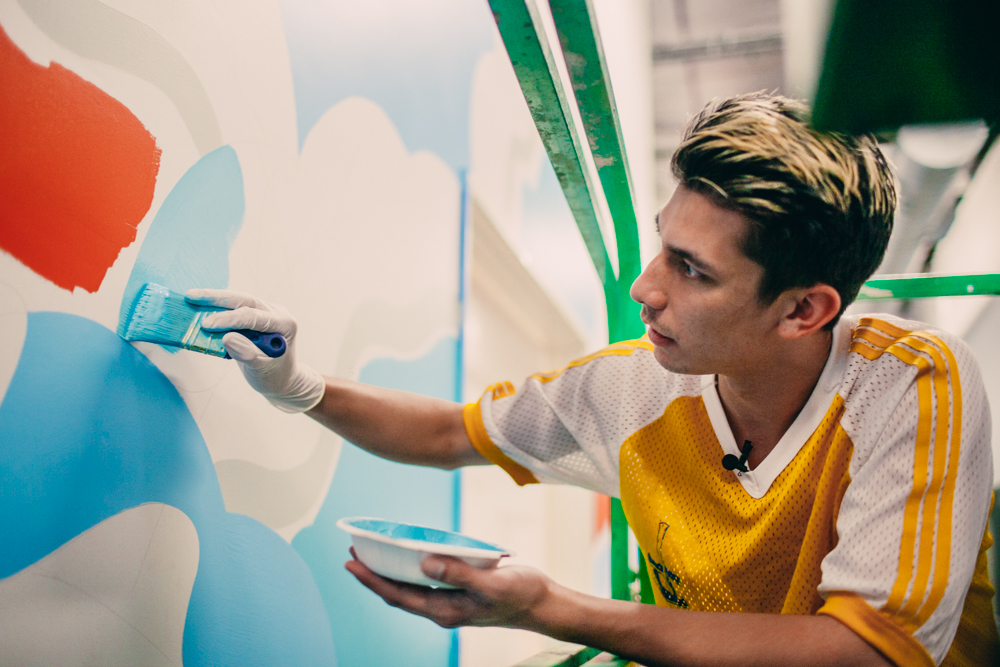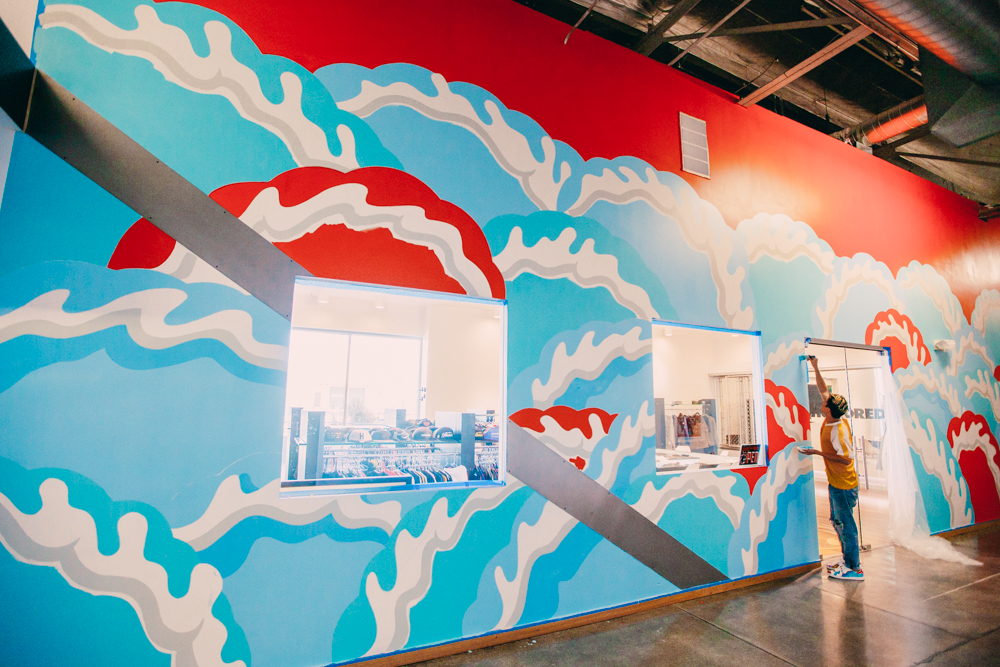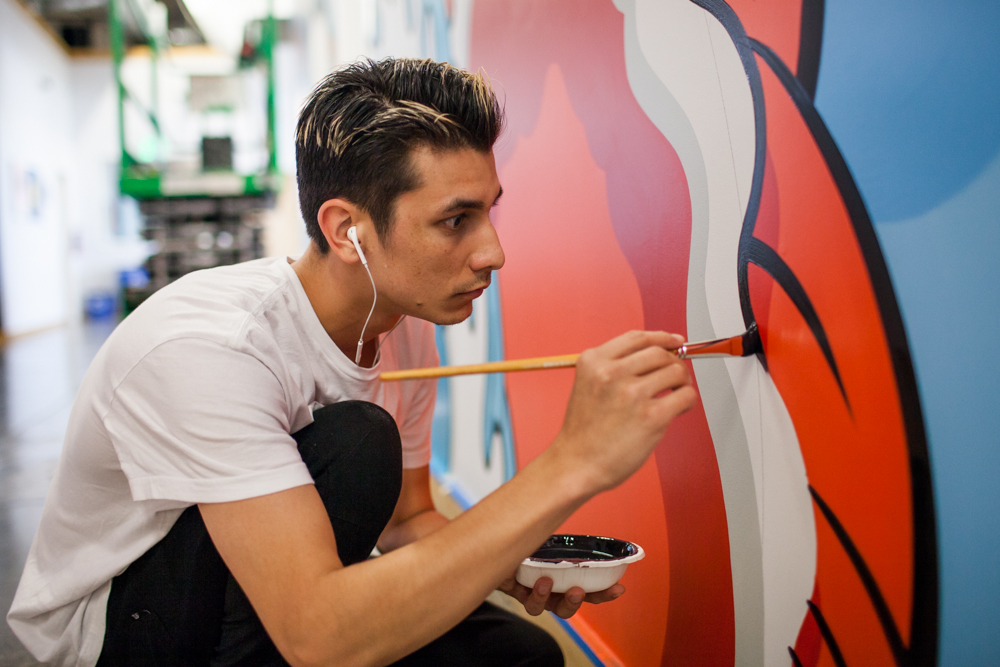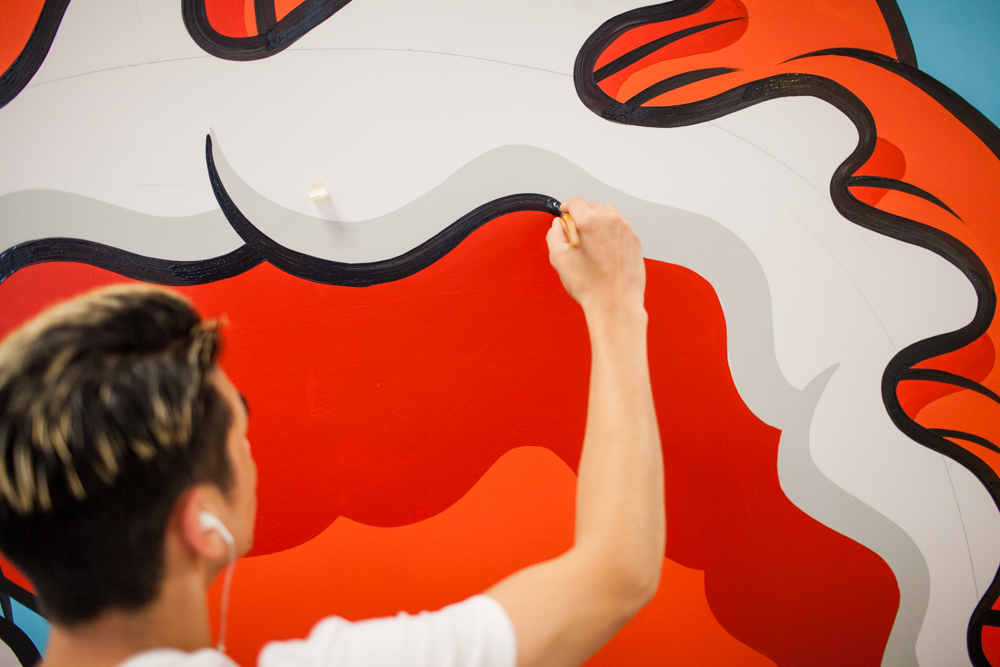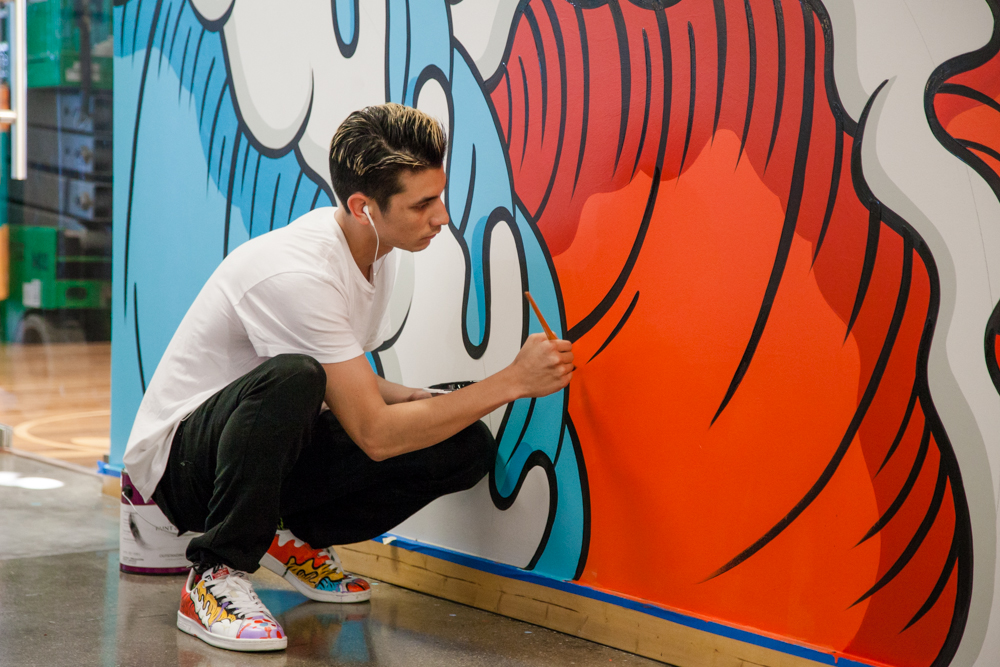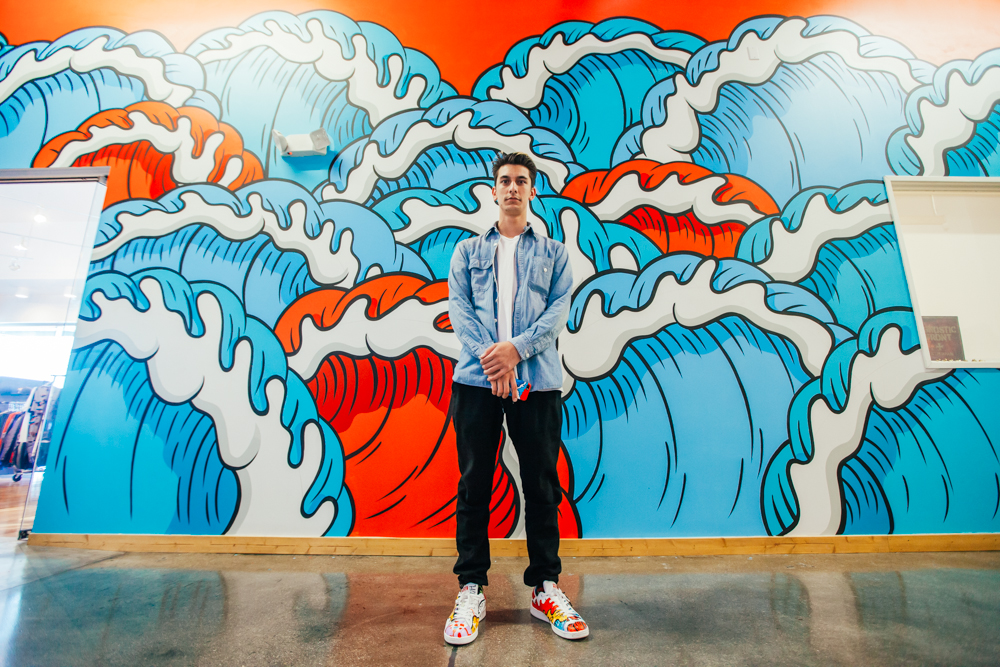 Aaron's friend Eric helped him to paint the massive wall.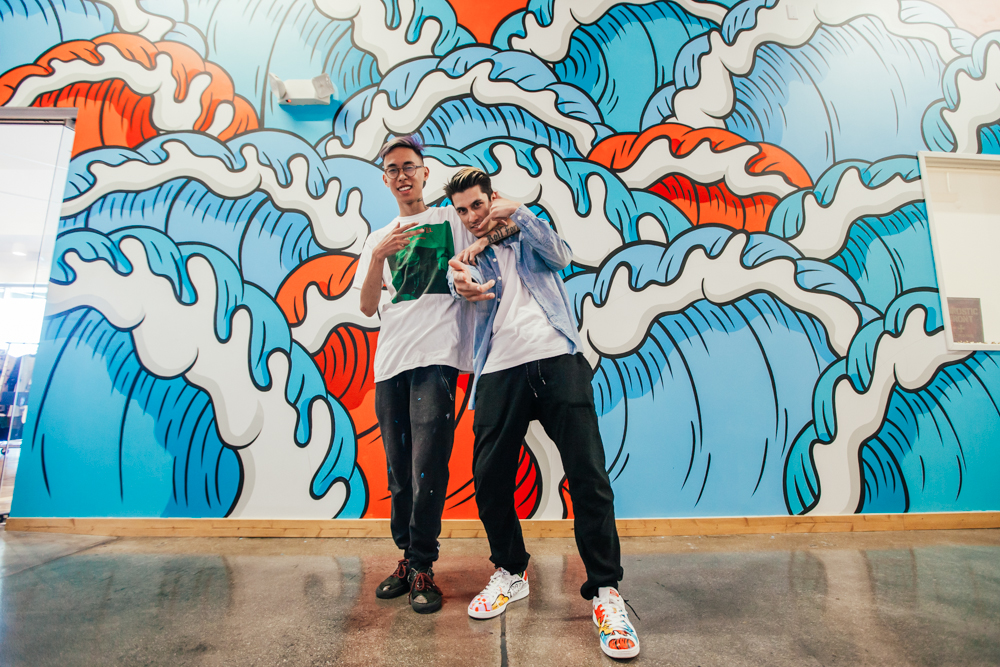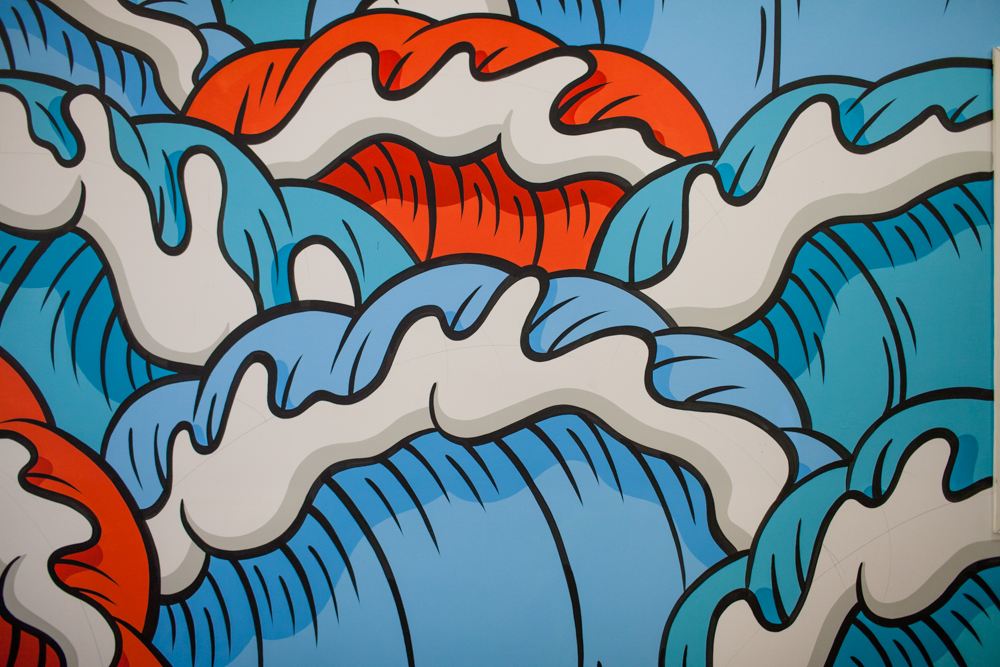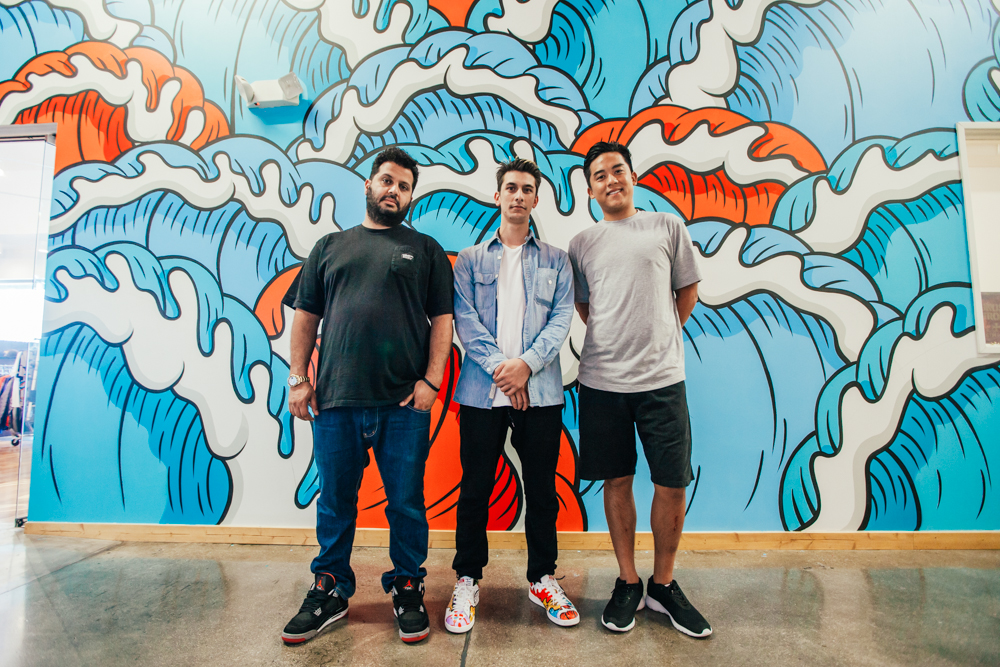 On Instagram: @aaronkkai
::
Read more on TheHundreds.com:
Alina interviews Aaron Kai about his hustle, Dragon Ball Z, legacy, and his streetwear brand Lemon®.