The Hundreds is pleased to announce the release of the The Hundreds X Pizzanista project, which includes a limited tee shirt, pizza box, and a special edition "Persian Pizza" pizza pie, in collaboration with Downtown Los Angeles pizzeria, Pizzanista.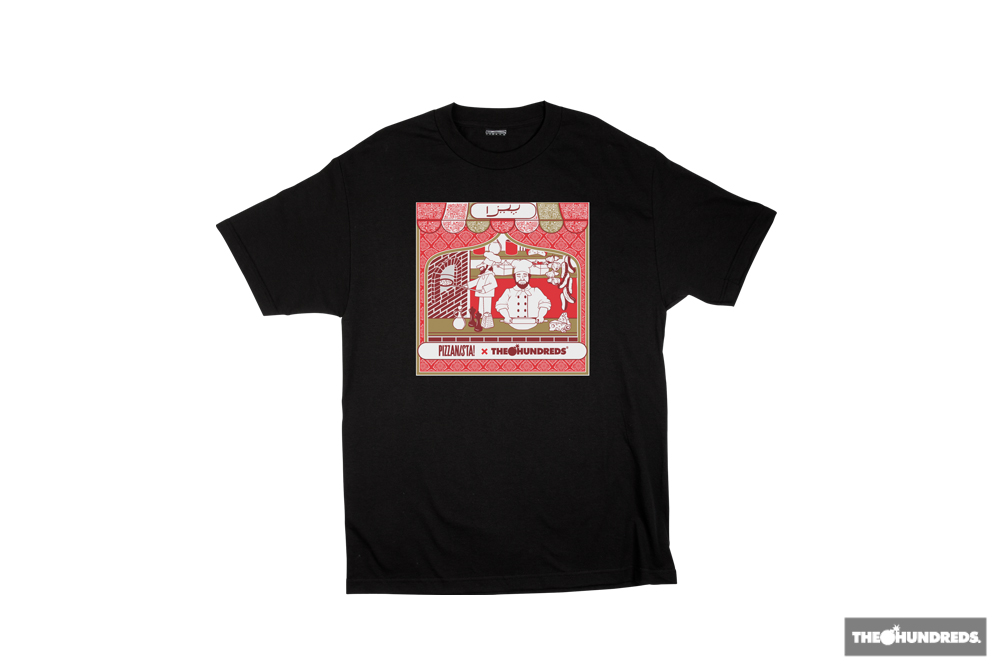 A party will be held in celebration of the project, and for a limited time only Pizzanista will serve the special collaborative "Persian Pizza" created by The Hundreds' Ben Hundreds along with Salman Agah, owner of Pizzanista. The "Persian Pizza" will be served in a special edition pizza box designed by The Hundreds, sharing the same graphic as the limited "Pizzanista" tee, only available for purchase at Pizzanista's downtown location.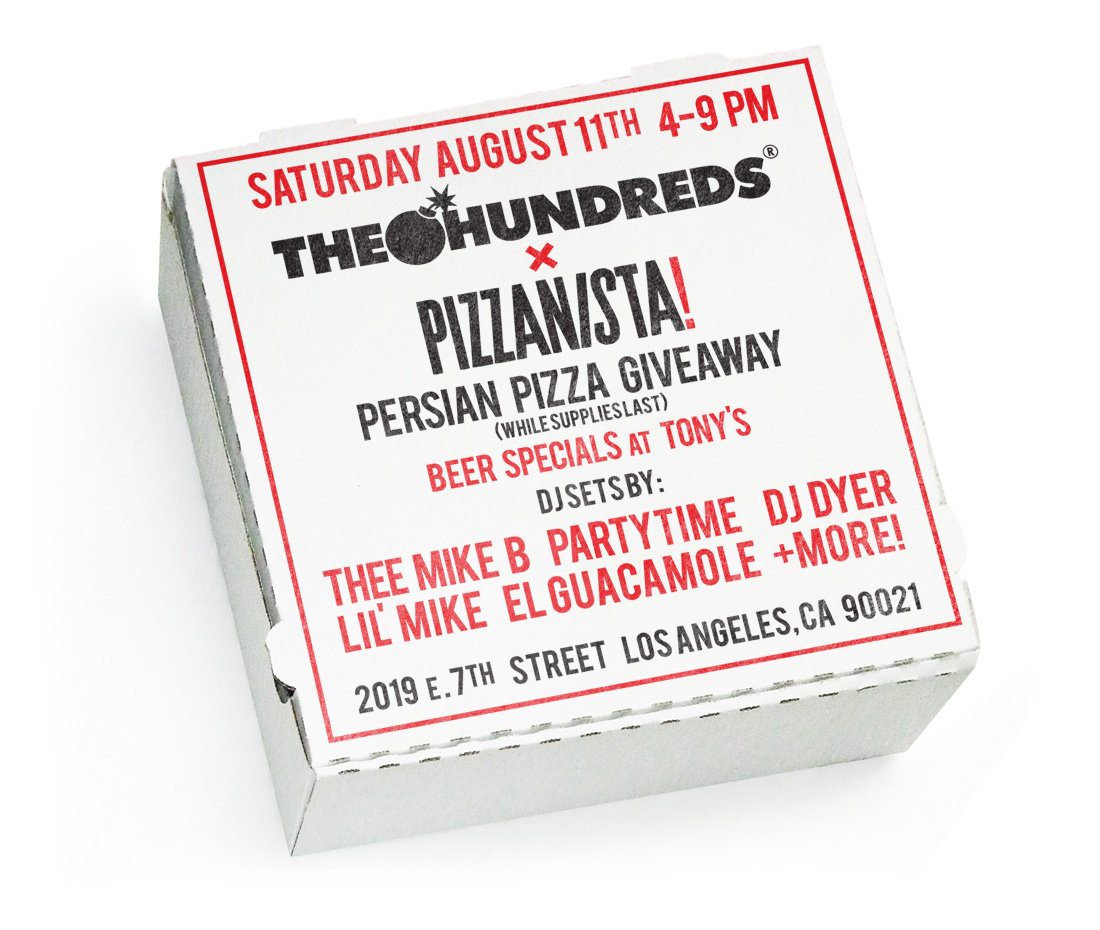 The release party will take place on Saturday, August 11th, 2012 at Pizzanista, 2019 E.7th Street, Los Angeles, CA 90021 from 4-8pm PST and in conjunction with Tony's Bar. Special edition tees and pizzas will be available for purchase while supplies last.
Video by Zach Marshall