While Nag Champa exists as oils, candles, soaps, it is its introduction as a incense in the sixties that gives this recognizable smell its allure. Many flower species in India are known as champa, and when it is blended with wood powder, a little Halmaddi paste, a pinch of vanilla, and a swath of honey and water, it creates a smell that is incredibly potent.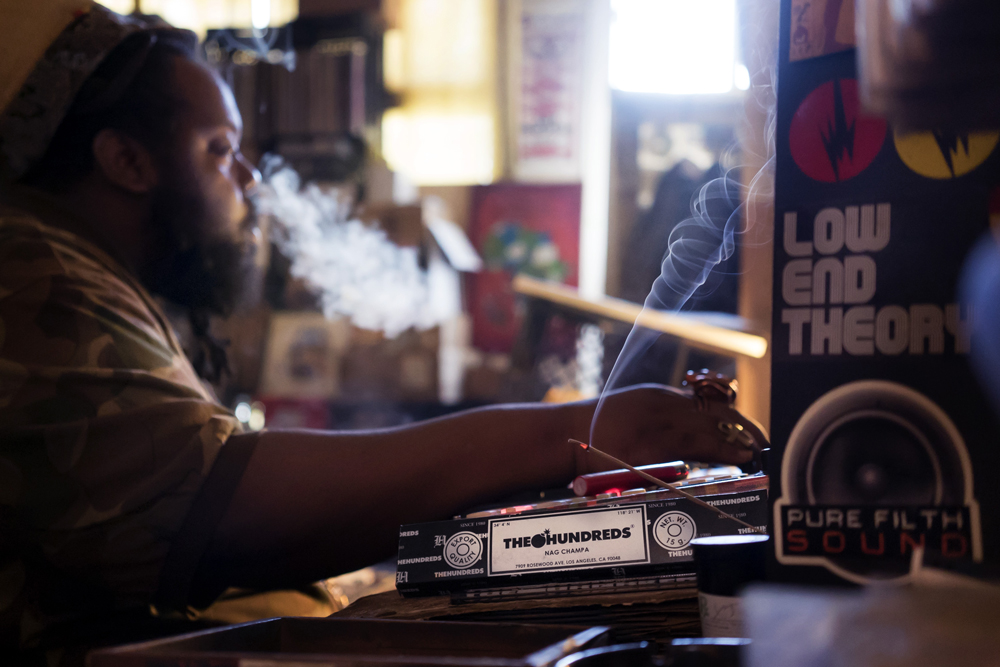 The inimitable Ras G burning some The Hundreds Nag Champa "Champ" incense.
Burning Nag Champa will usually overpower any smell in a room, and this is specifically why for a while, it initially went hand-in-hand with weed culture (the famous incense can usually be found at every head shop, smoke shop, and corner store). Hippies were known to be heavily into smoking, and with their fixation on Eastern culture, Nag Champa rose above all the other incenses. Your clothes and home no longer smelled like weed, instead it smelled like a goddamn monastery hidden in the hills. Weed culture eventually outgrew hippie life and Nag Champa began to be found in places of residence associated with hip-hop and skate culture.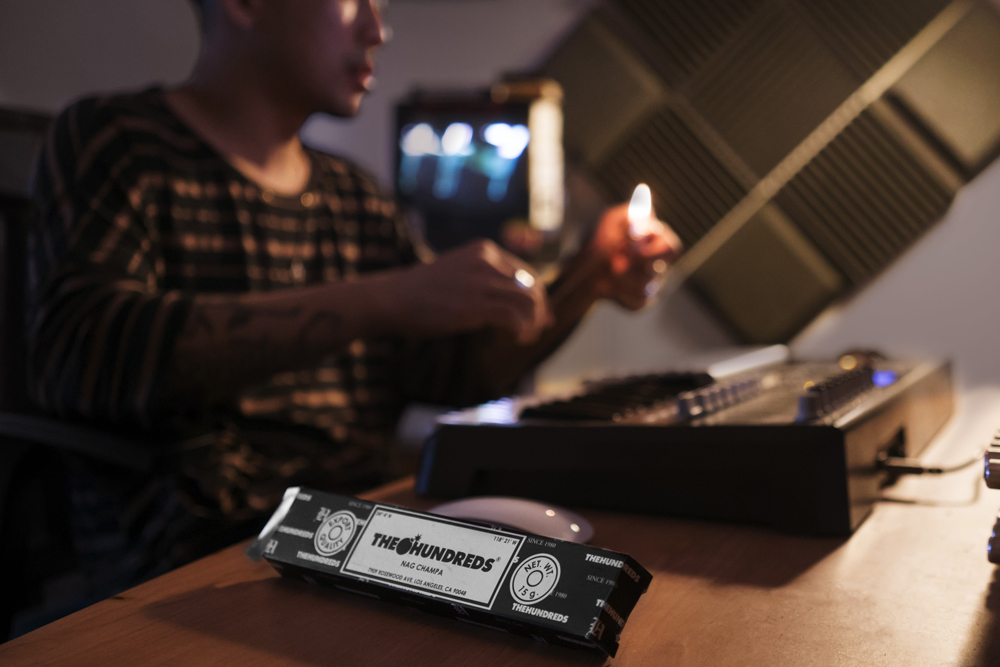 Any creative will tell you that weed has a profound affect on their perception, and soon enough that dried-up flower was being smoked and packed by musicians and skaters. Right next to the popularity of weed was Nag Champa to clean things up with its mystical smell. Heck, there is even a hip-hop collective that uses the moniker. Nag Champa has famously scented all of The Hundreds' flagship locations from RSWD to POST and is what you'll now smell when you go to Supreme London.
For The Hundreds Spring 2017, our trusty little friend returns in the form of our "Champ" incense.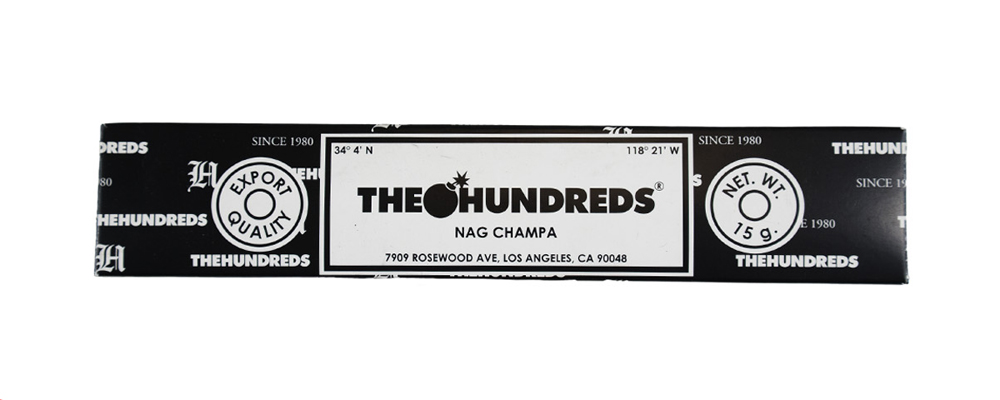 Light up, friends.