🎵 It's beginning to look a lot like Christmahanukwanzakah 🎶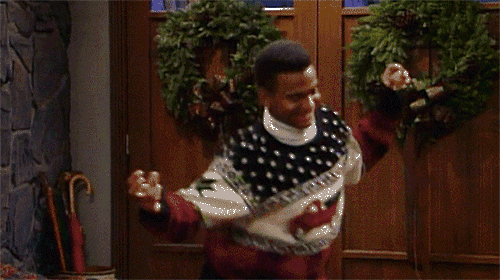 As the holidays creep up on us and the end of the decade inches ever closer, it's (well past) time to start thinking about what you're going to gift everyone on your list this year. Whether big or small, it always feels amazing to bless someone with a gift for the holidays to show them you don't hate their guts. Plus, if you get them something, that probably means you're getting something, too — EVEN THOUGH THAT'S NOT WHY WE DO IT.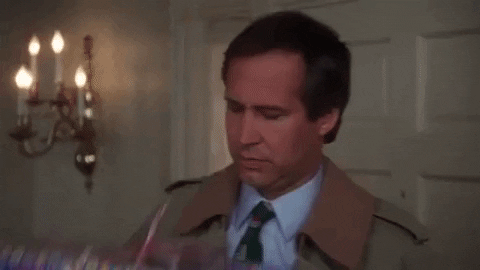 But it's not always easy to know what everyone wants or will be stoked about. Nothing is worse than hanging with your family all day and having to pretend you love that weird gift your Aunt gave you. And you don't want anyone to feel that way about the gift you give them, so to be safe, take a little extra time and think of something fire to give them. They'll remember it all year and put in that same effort when choosing your present next year. BUT IT'S NOT ABOUT THAT.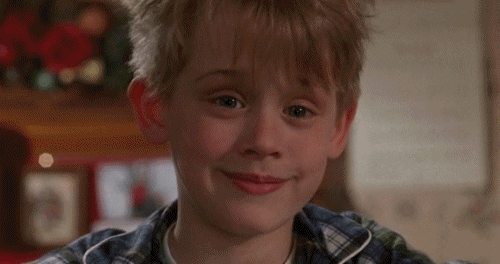 In the spirit of giving, we decided to help you out with your shopping so you don't have to get all stressed out. We broke it down by category so you can easily pick out a few things for everyone on your list, no matter what they're into.
Also, you can use this guide as a wishlist for when people ask you what you want and you have no clue what to ask for. Just send them this link and tell them to pick something from here to be safe.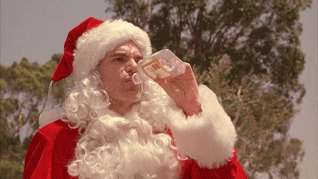 We hope you and yours have the happiest of holidays and we wish you the best in 2020. Don't forget to tag us in your holiday photos when you give or get The Hundreds as gifts!
For Everyone on Your List
This Is Not a T-Shirt: Special Edition – This very special edition of Bobby's book features a brand new cover, designed by Bobby himself, as well as an exclusive photo zine insert that helps tell the story. Oh, and every copy is signed. We won't even say anything if you tell the gift's recipient that you're cool as hell and know Bobby and got him to sign it.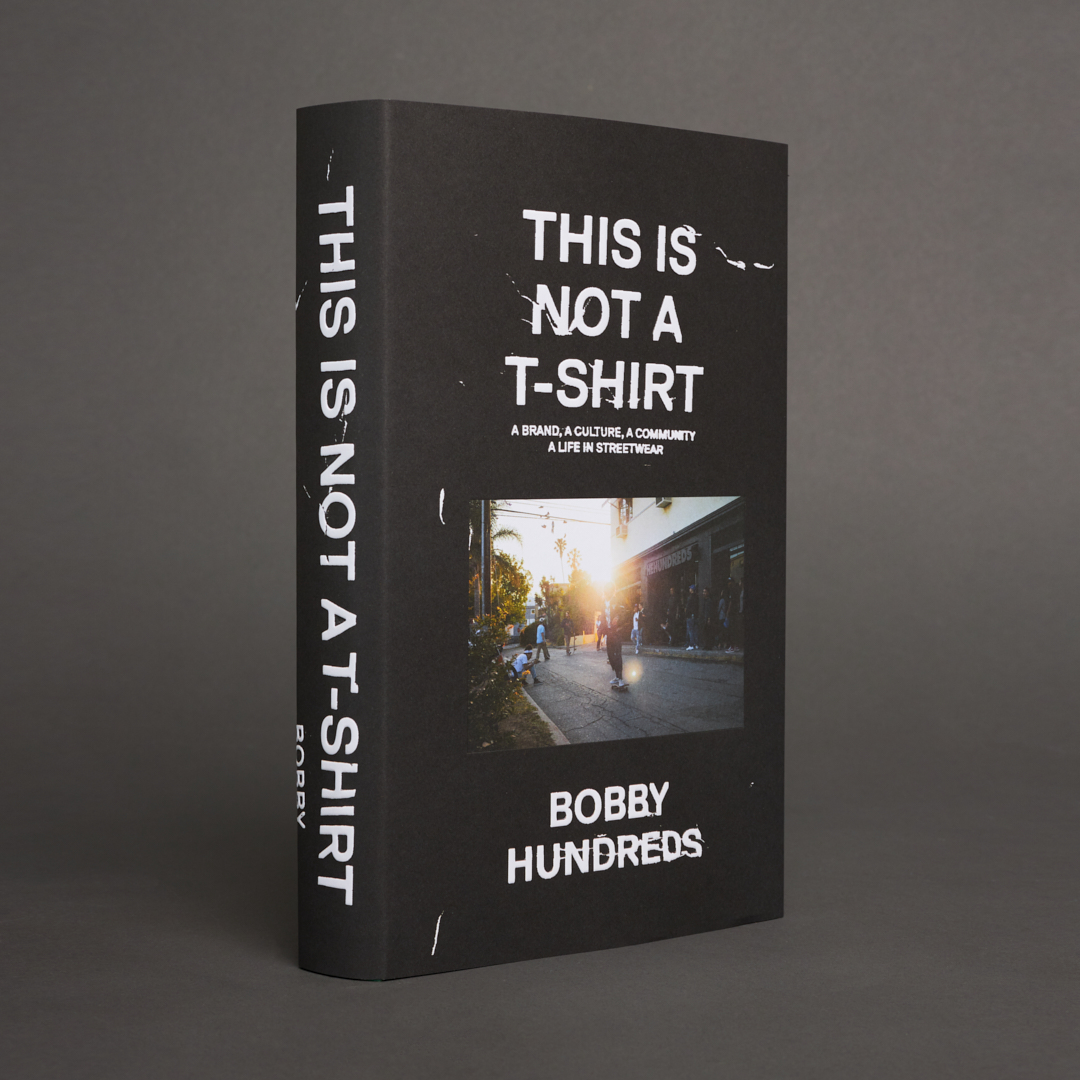 For the Cousins Who "Go For a Walk" Before Dinner
Havana Ashtray – One of the nastier developments on social media this year has been the #AshAnywhereChallenge where people dropped their doink dust anywhere they damn pleased and it was sad to see, honestly. Back in my day, people respected the rules of the roach and ashed in an ashtray because WE LIVE IN A SOCIETY. If you have a smoker on your list this year, class up their collection with this ceramic ashtray, reminiscent of classic cigar lounges. And if you want to take the gift to the next level, give them some mobile solutions as well, like the Trashy Portable Ashtray and TNT Matches.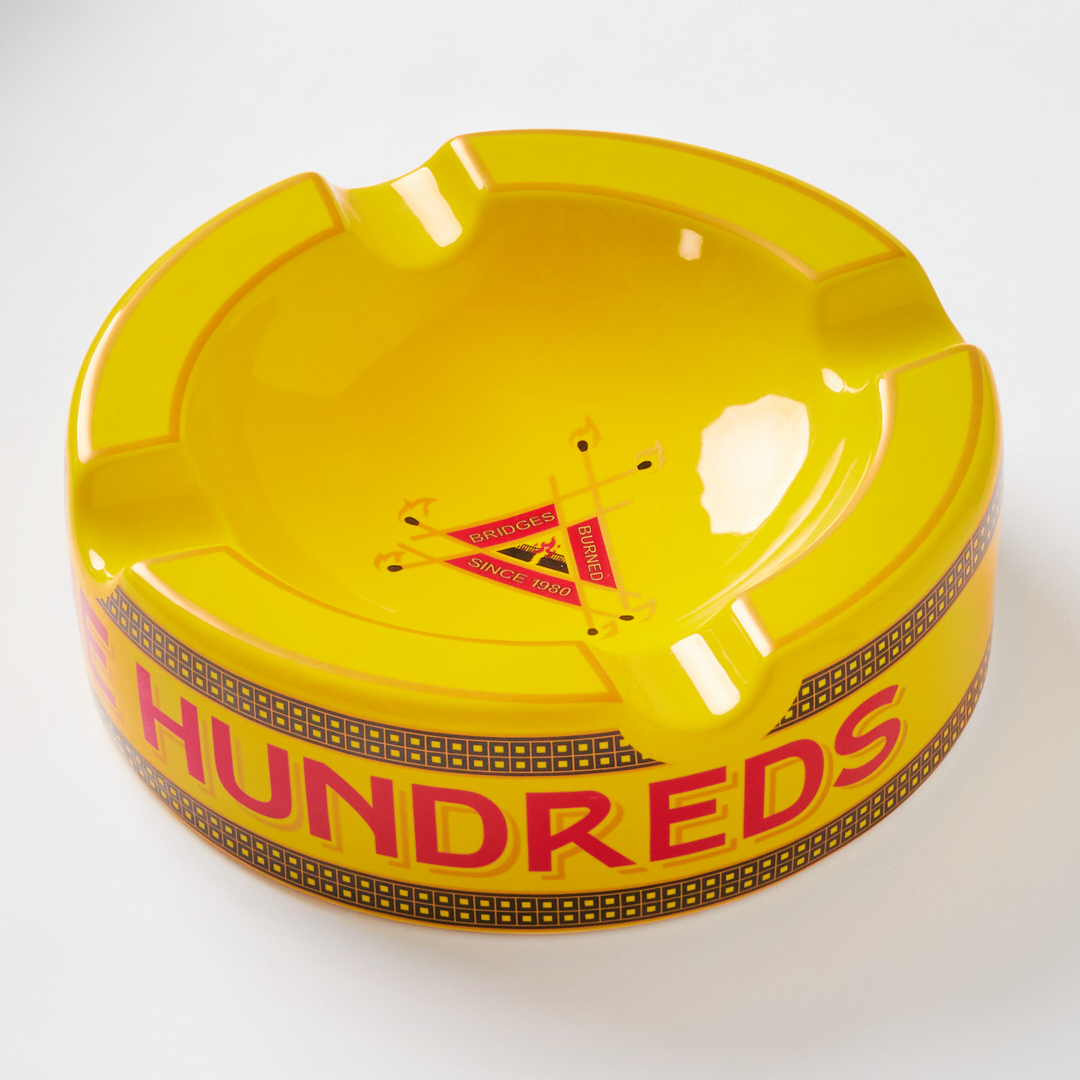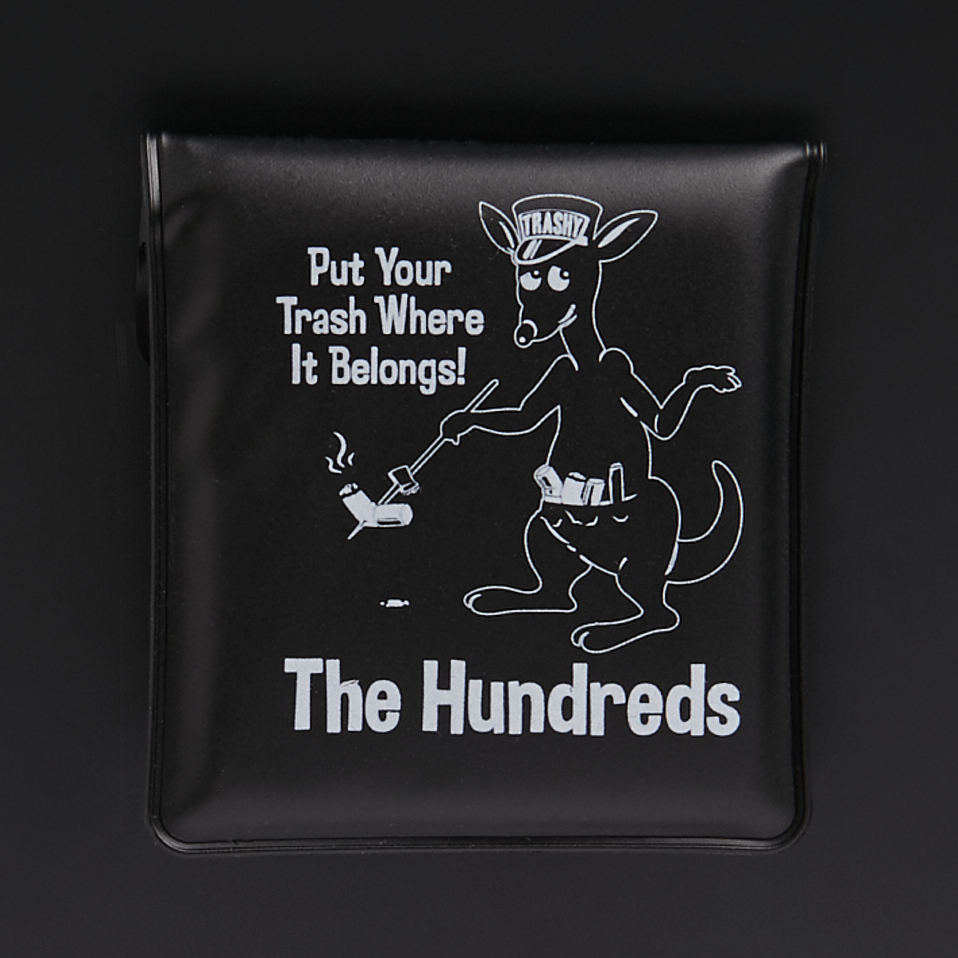 For the Sneakerhead on Your List
The Hundreds X Puma "Decades" Clydes – If you want to take home Holiday Season MVP this year, get your friends and family member the best sneaker that dropped all 2019, the "Decades" Clydes. The first of our releases with Puma is made with sustainably crafted materials and represents all of the eras of Puma's legendary history. And if you happen to mess up the sizing of your Secret Santa and just happen to get ones that fit you, oh well. (UPDATE: SOLD OUT)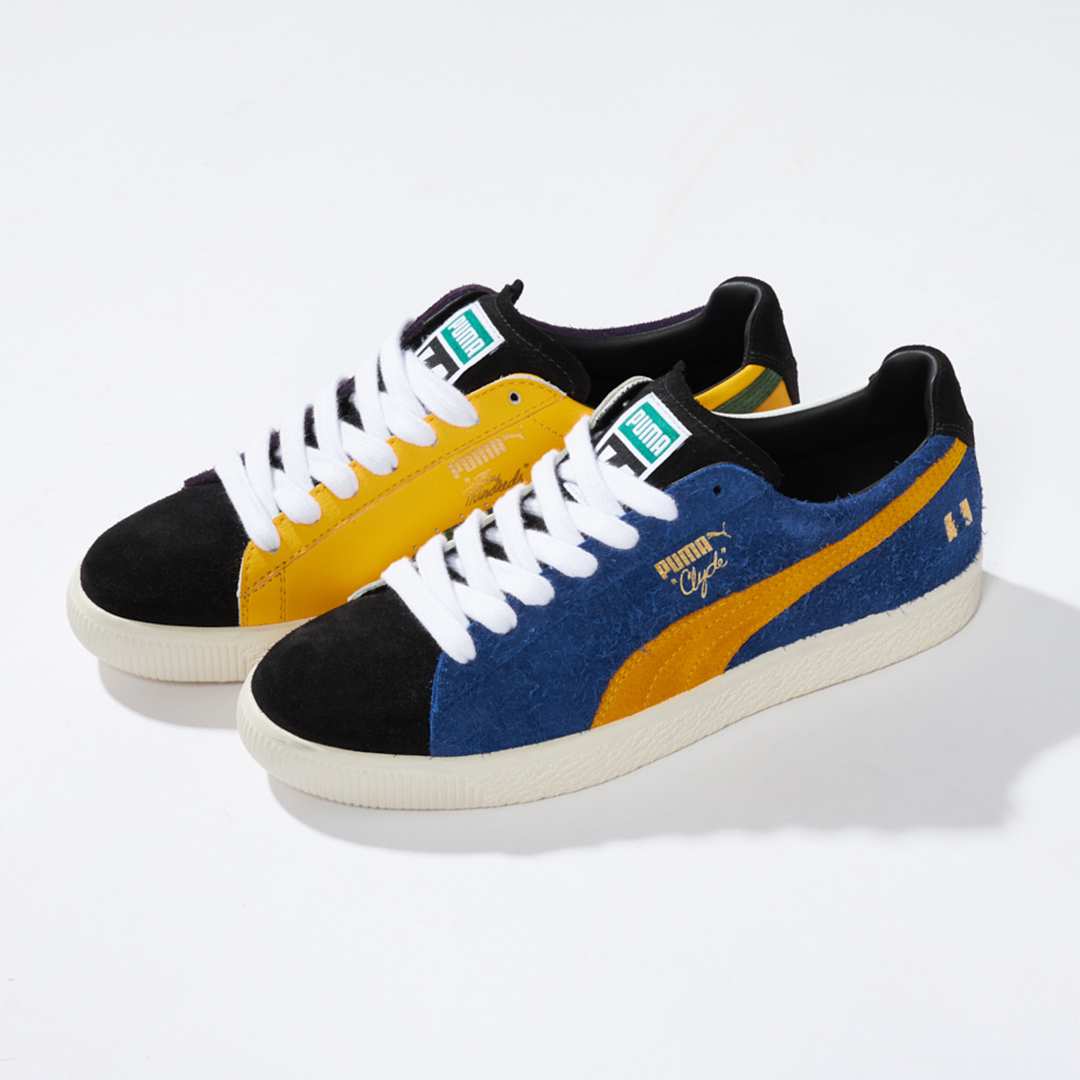 For Family Members that Roughhouse and End Up Hurting Someone or Breaking Something
The Hundreds X WWE Collection – We saved one of our biggest collaborations of the year for the holidays, a HUGE collection with WWE. This capsule spans all the great eras of professional wrestling, so there's something for everyone, from your dad that wants to honor the Ultimate Warrior to your little cousin who is obsessed with Kofi Kingston. I mean, honestly, is there a better gift for a wrestling fan than this cold ass Steve Austin graphic and an even colder 30-pack of their favorite brew? The answer is no. The Hundreds X WWE drops Thursday.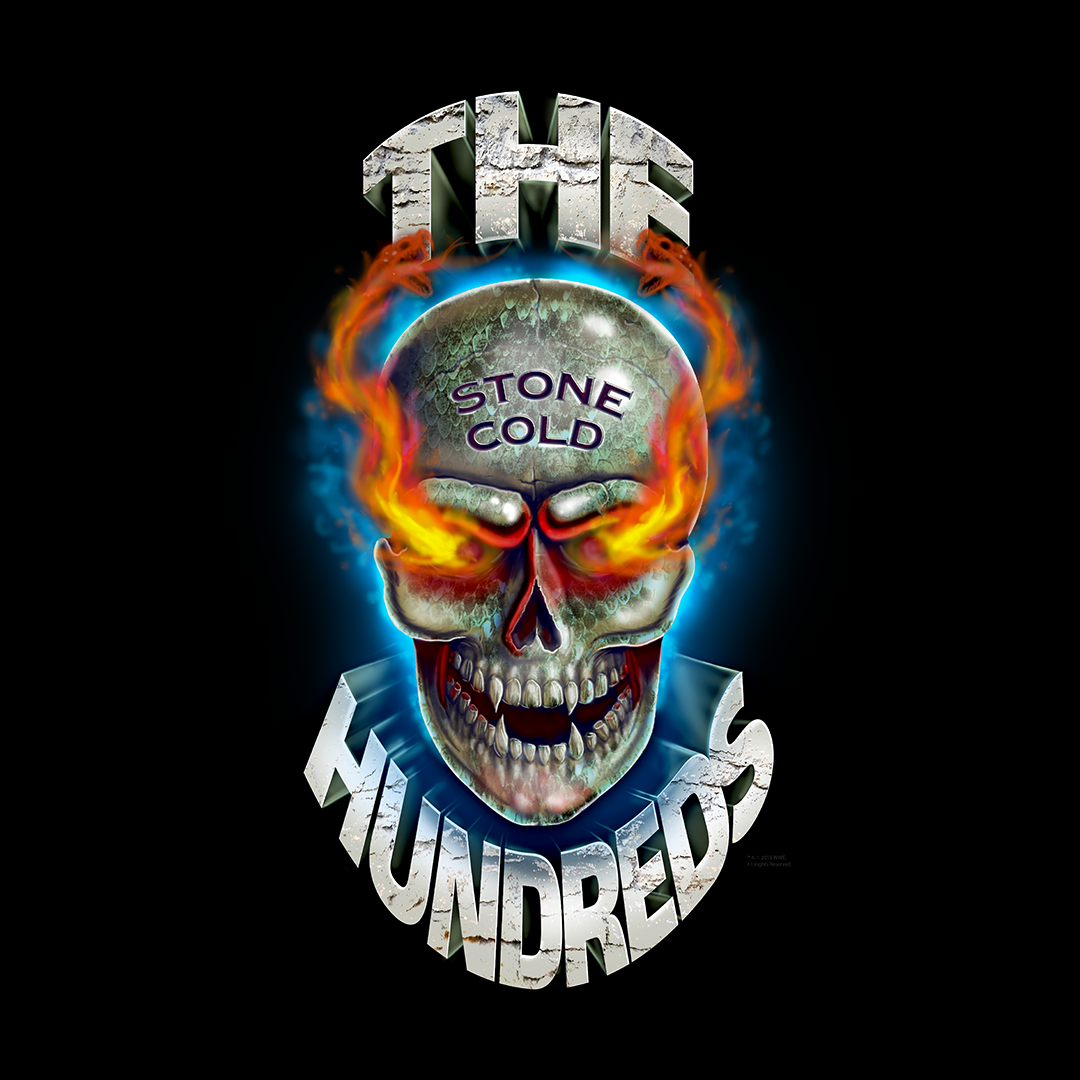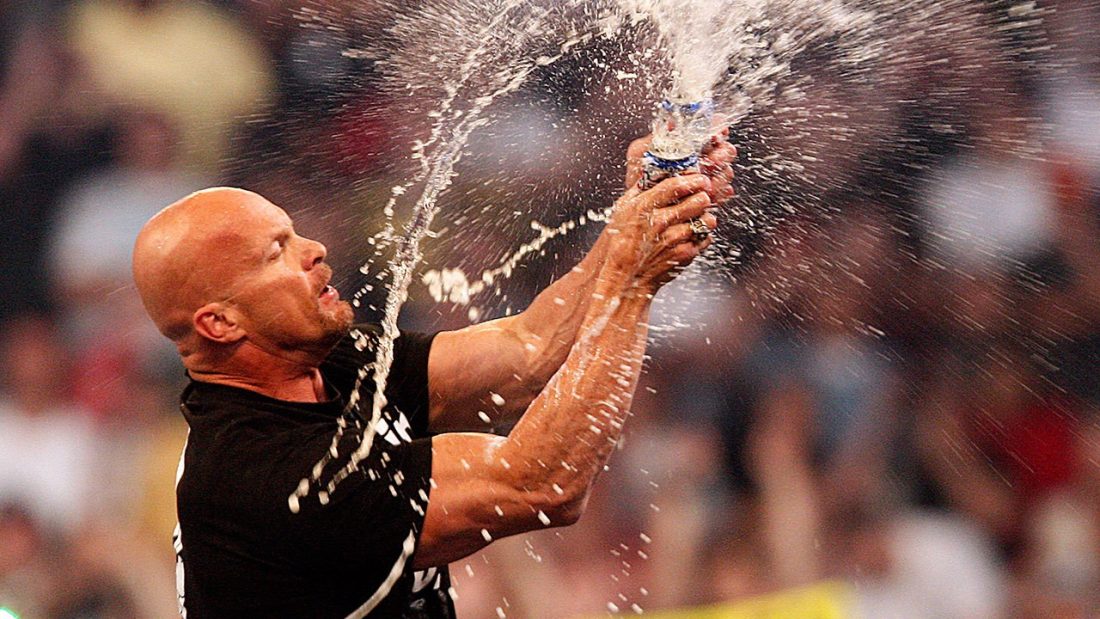 For the OG Streetwear Head
The Hundreds X Brooklyn Projects – If you have a streetwear snob in your household for the holidays, don't make the critical error of getting them something corny for Christmas. Know your history. Understand that they want something cool and classic, like Brooklyn Projects or The Hundreds. Luckily for you, we worked on a collaboration with BP and you can knock out two birds with one stone. Grab a T-Shirt or limited edition Reversible Vest and guarantee yourself a heartfelt thank you note from someone who typically "doesn't care." The collab drops Monday, December 16th and it's so cool we can't even show it to you yet.
For Our LA Family and Friends
While most people have to rely on what's in stock online, all the homies in Los Angeles can hit our flagship store on Fairfax where sometimes the smash hits and rarities hang around a little longer. So, for those of you who slept on our massive projects this year with Batman, Space Ghost, the Universal Monsters, or Half Evil, you can still grab select pieces from those collabs at the shop. And that's not all, a little birdie told me they still have *gasp* Adam Bomb Collection stuff, including the Medicom Toy and Plush Toy. You better already be on your way there.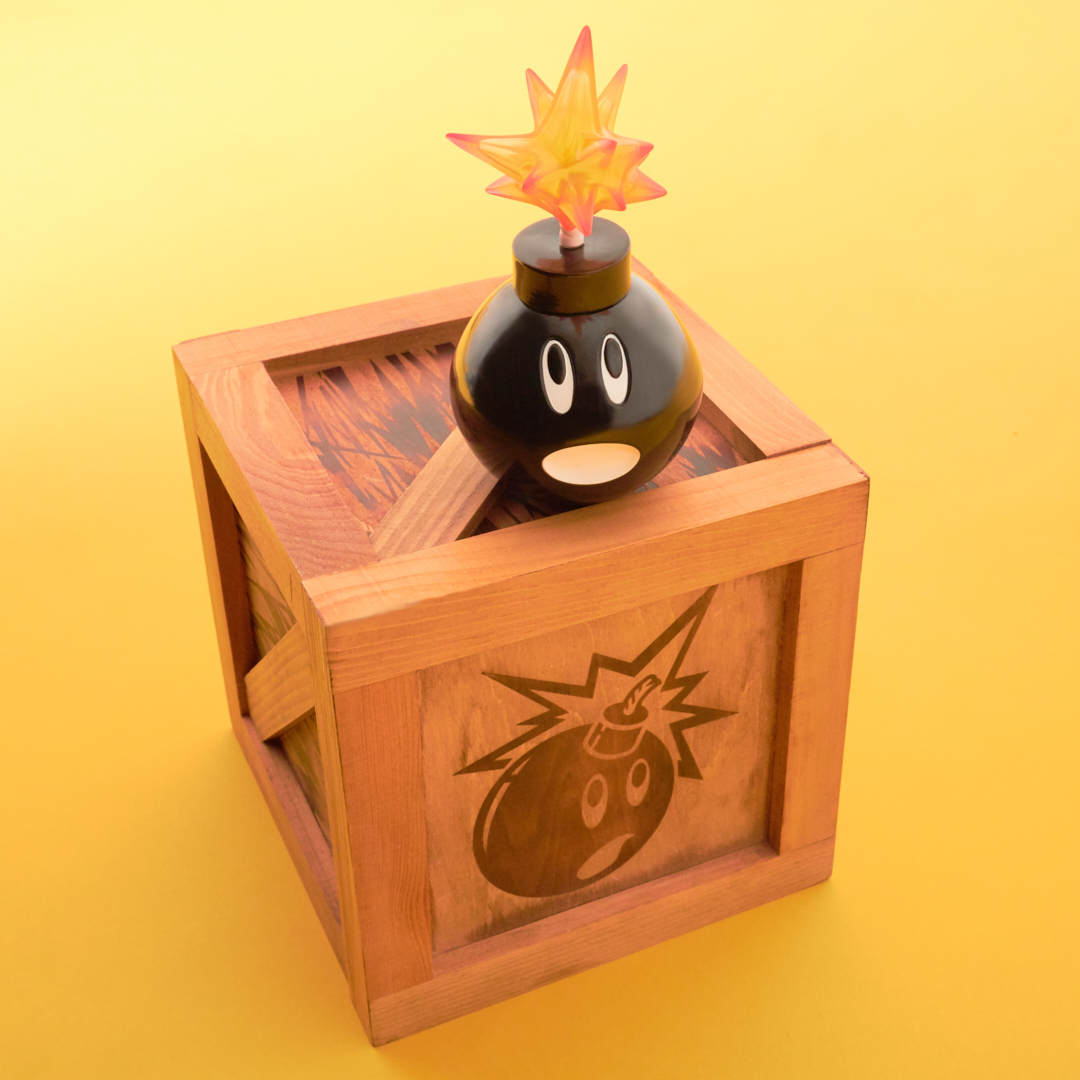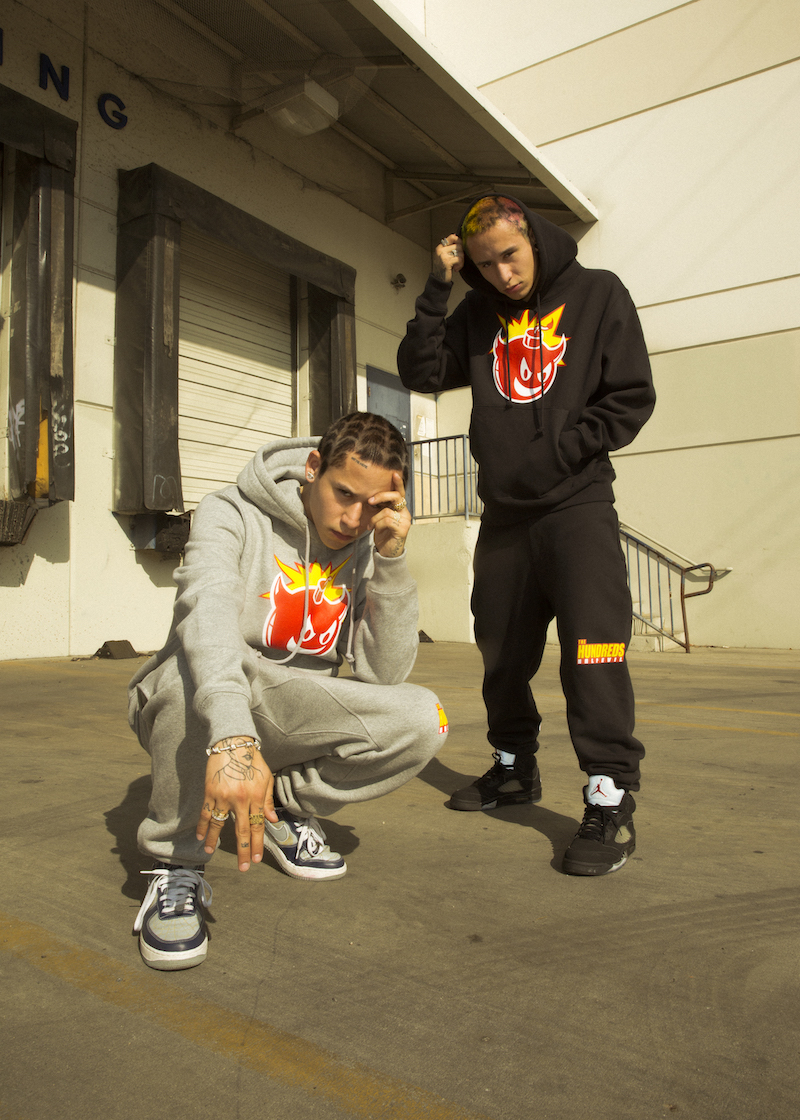 For The Hundreds Stan in Your Clan
If you have somebody on your list who absolutely adores The Hundreds, give them a hug for us. We appreciate their support always and strive to bring them cool shit they love all year long… which might make it harder for you to buy for them since they already have everything. So, in that case, get them the timeless collectibles they may have missed. Items like the Kazi Bomb T-Shirt, the Adam Bottle Opener, the Pieces Pin Set, and Wildfire Keychain all make great The Hundreds keepsakes. And because our biggest fans probably have some Forever pieces that they've worn out, go ahead and replace some of their basics like the Simple Adam or the Slant Crewneck.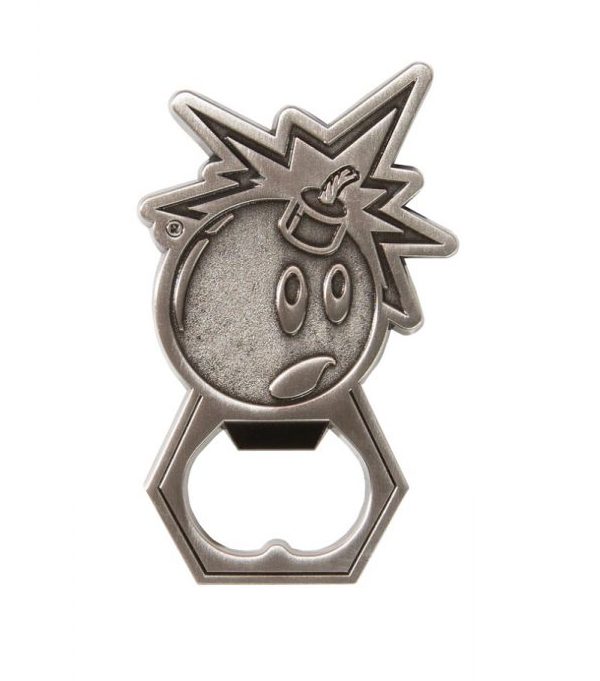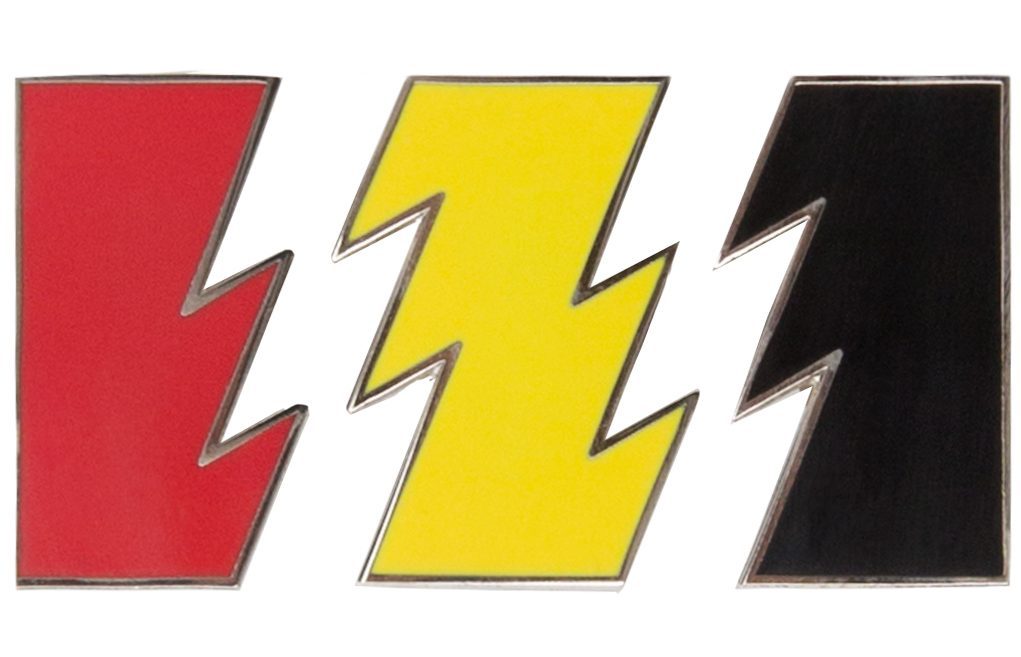 Baby, It's Cold Outside
While getting together with family and friends over the holidays gives us that warm and fuzzy feeling, it's still fu%@ing BRICK outside, so get your loved ones something they can actually use: winter gear. Luckily for you and them, we just dropped the ultimate cold-weather collection, our 686 collaboration. Featuring Gore-Tex waterproofing and patented insulation, this stuff will keep you comfortable all winter long, whether you're in your backyard or on the black diamond. No matter your budget, there's something for everyone, from the top-of-the-line jacket and pants that connect to form a super-suit to gloves, beanies, and mittens that'll keep your fingers from falling off while you shovel the driveway.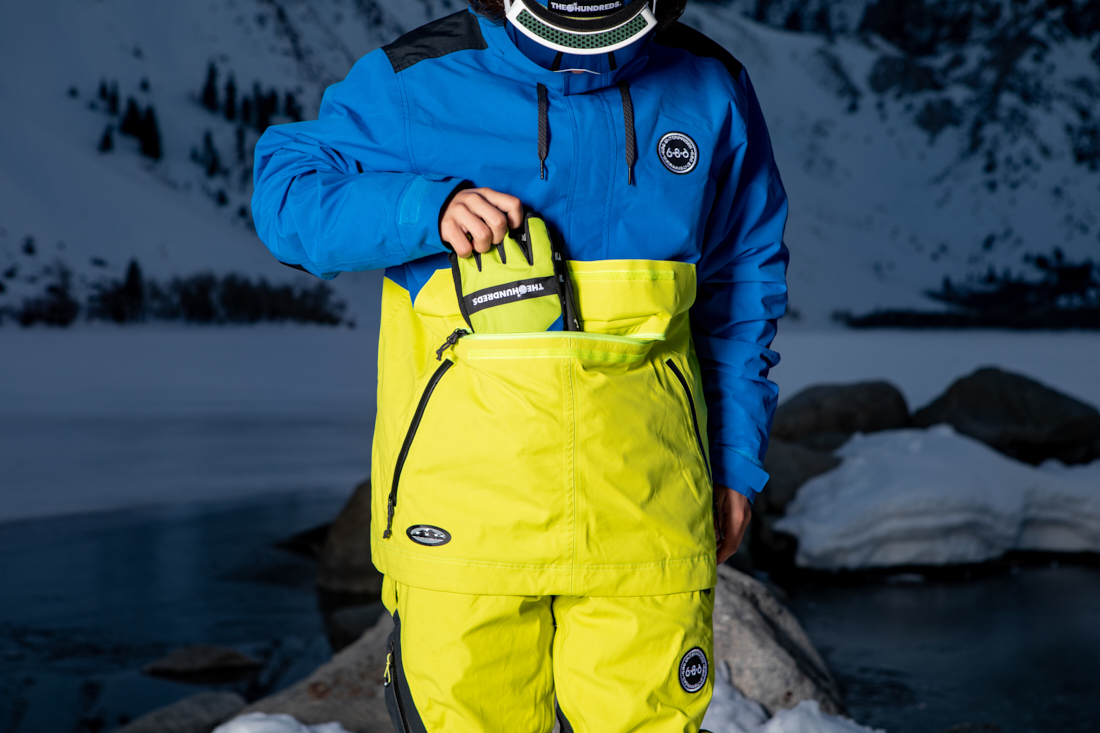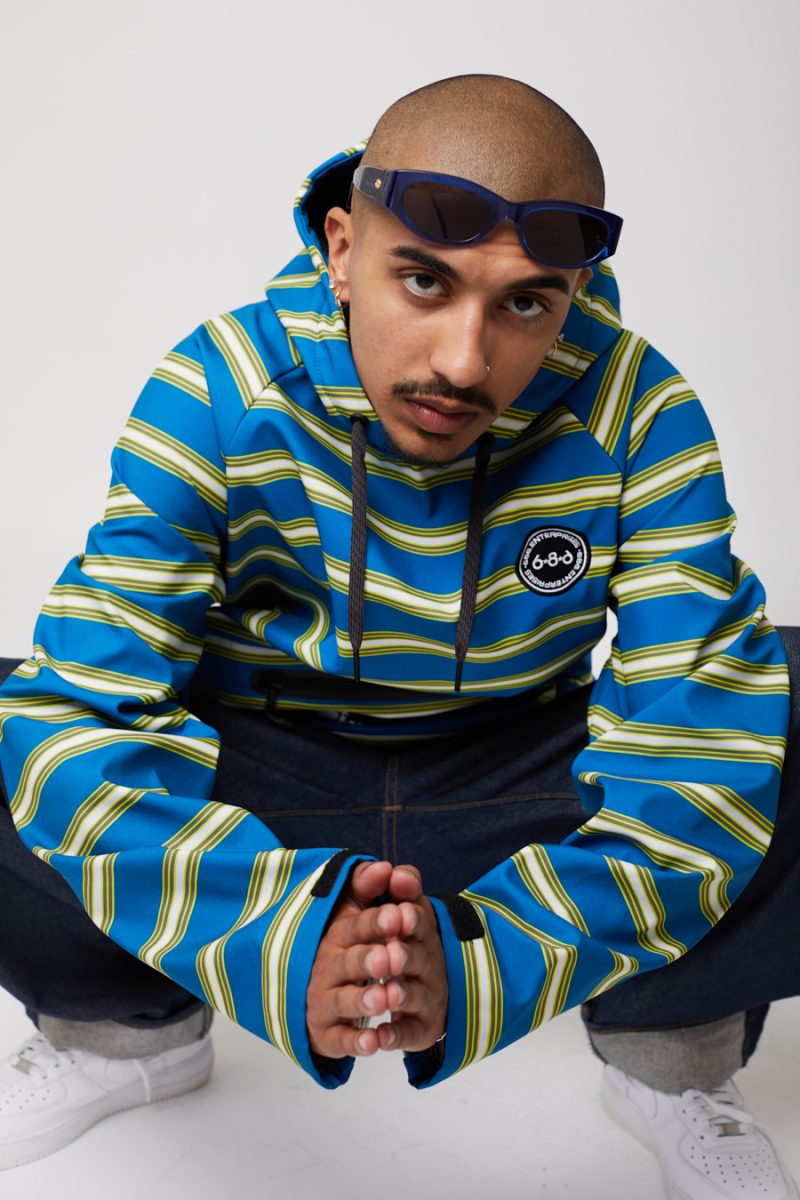 For Those with Their Sights Set on Summer
It won't be winter forever and if you want your special someone to use your gifts all year long, you better think about the seasons to come, too. That means stocking up for Summer and warming their hearts with the thoughts of beach days ahead. Don't worry, we got you. From Hybrid Shorts to water bottles and oversized towels perfect for lounging around in the sun, we have everything you need to daydream yourself out of the doldrums of Winter.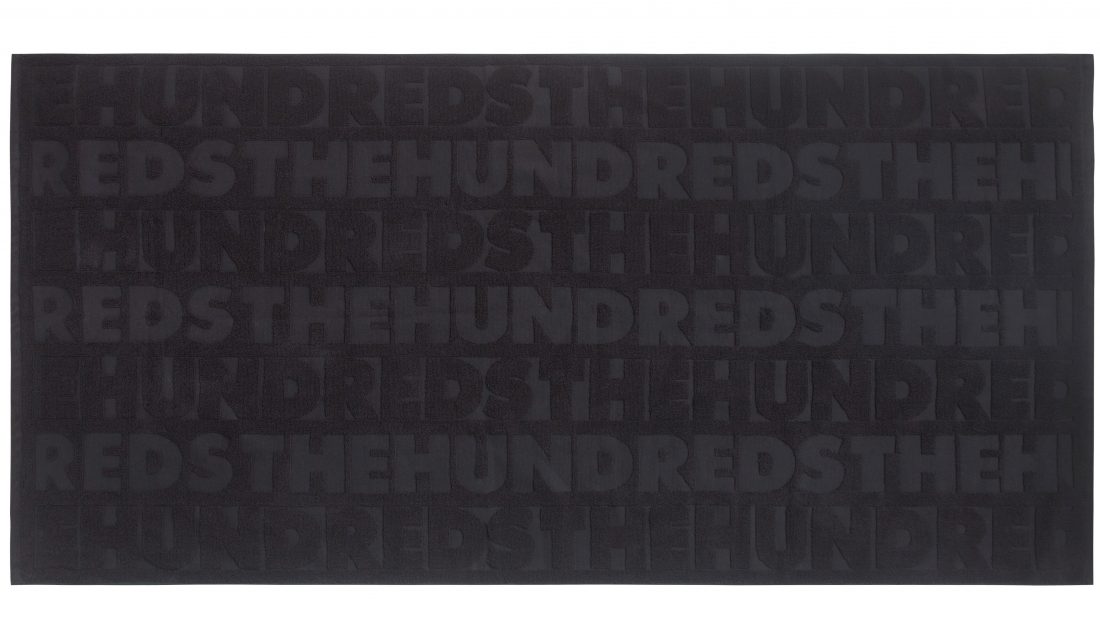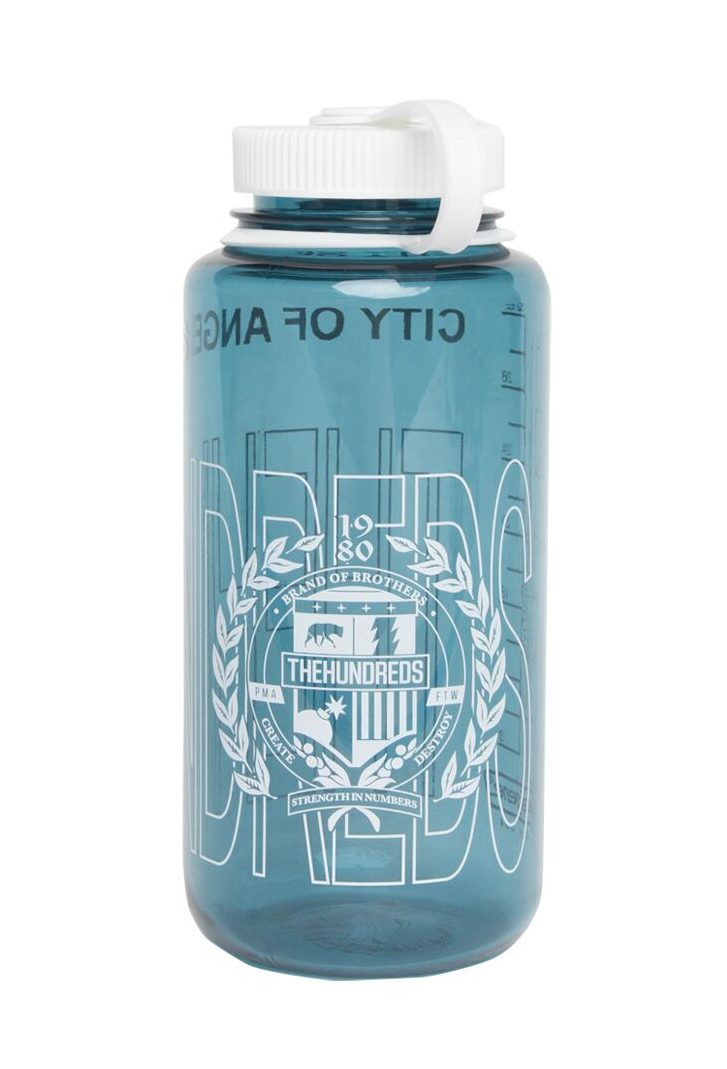 Stuff Those Stockings
Once you get all the big stuff taken care of, don't forget all the little tchotchkes to fill up the stockings. And don't be one of those lame-ass people who put weird shit like toothbrushes in the stockings of your loved ones. These gifts should hit just as hard as the main gifts, just smaller. Don't worry, we have just the thing(s). We dropped a ton of great pins, patches, and other little pieces this year that will definitely get the job done. We recommend the Bungee Adam Toy, Equality Pin, Logos Patch Pack, and Hydro Salve Body Lotion.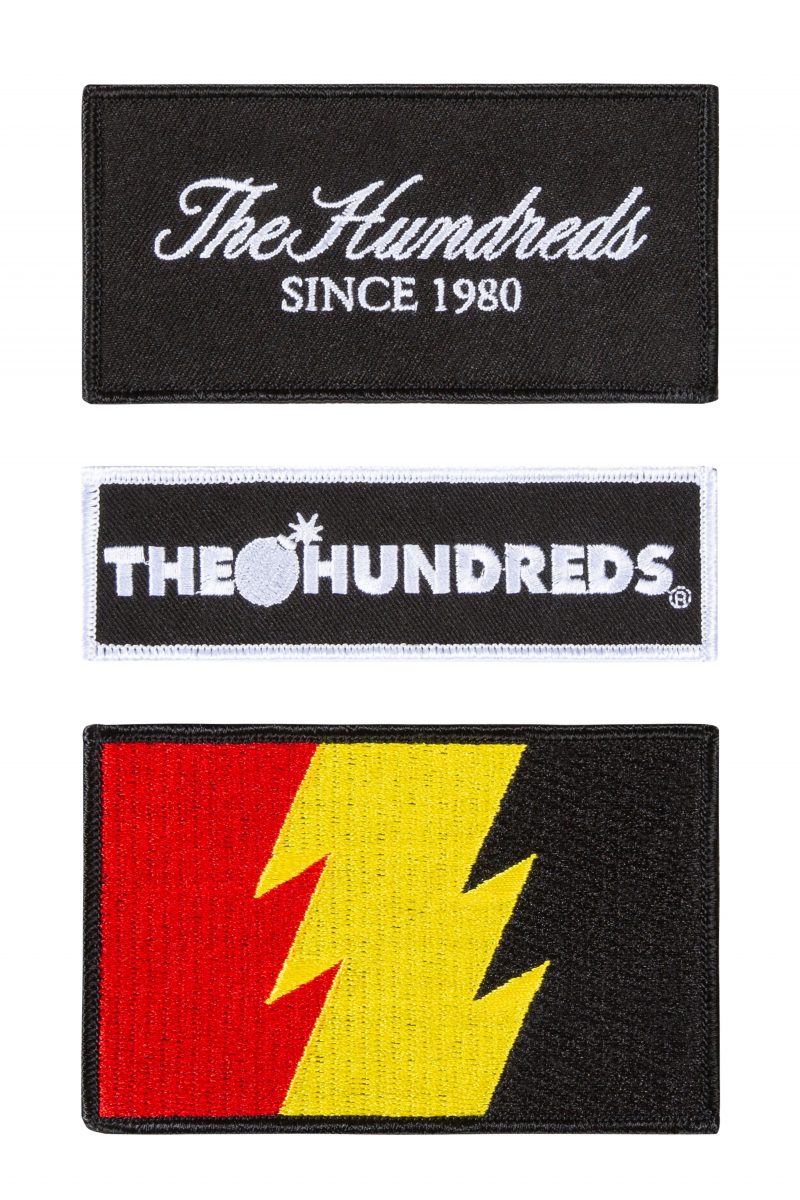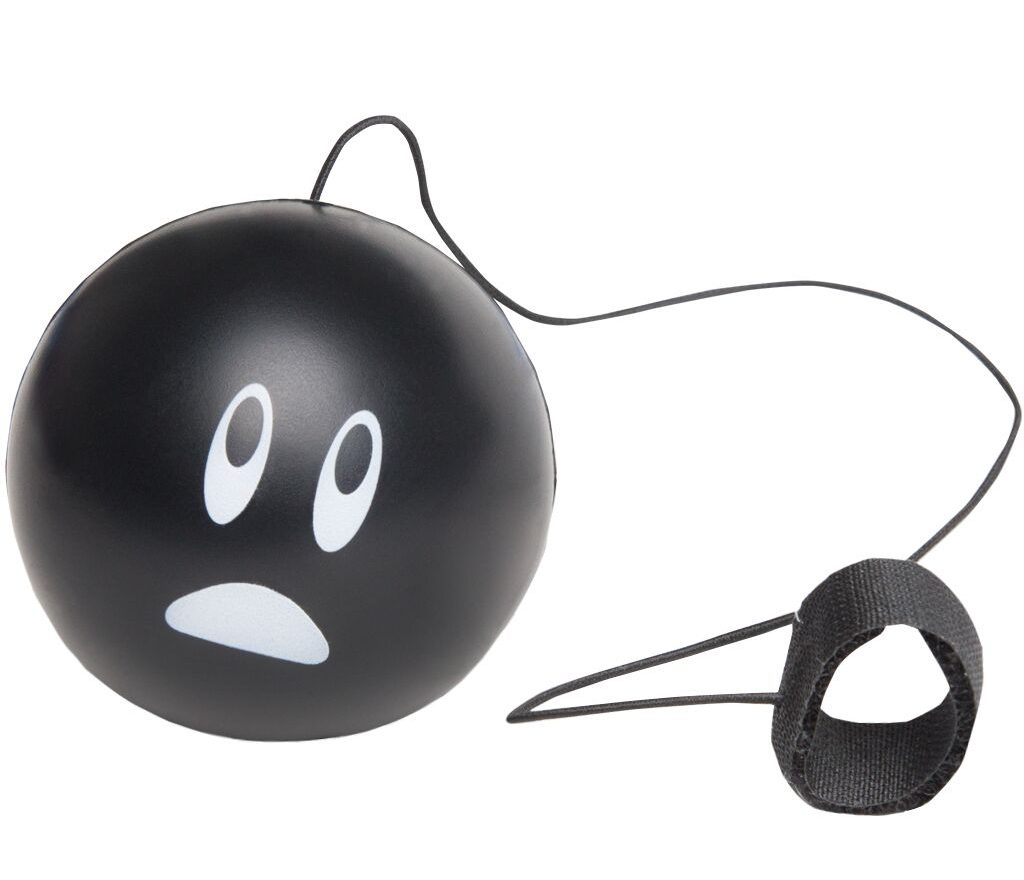 For Those That Be Reading
You can't buy Best Buy gift cards for everybody, not everyone on your list is trying desperately to score Super Monkey Ball for Switch this holiday season. For the more refined family and friends who enjoy sitting by the fire and cracking open a cold one good book, we've assembled the perfect gift pack of essential reading accessories. Obviously, you've already copped them Bobby's This Is Not a T-Shirt, so we'll skip that for now. First, pick up the TINAT Tote Bag and then fill it with the Death Sentences Reading Club Bookmark, TINAT Coffee Mug, Joya Candle, and Hyena Fleece Blanket.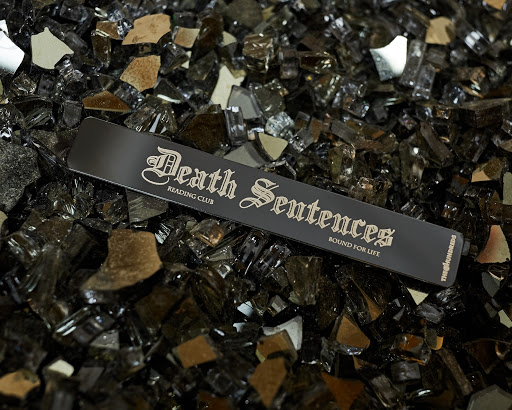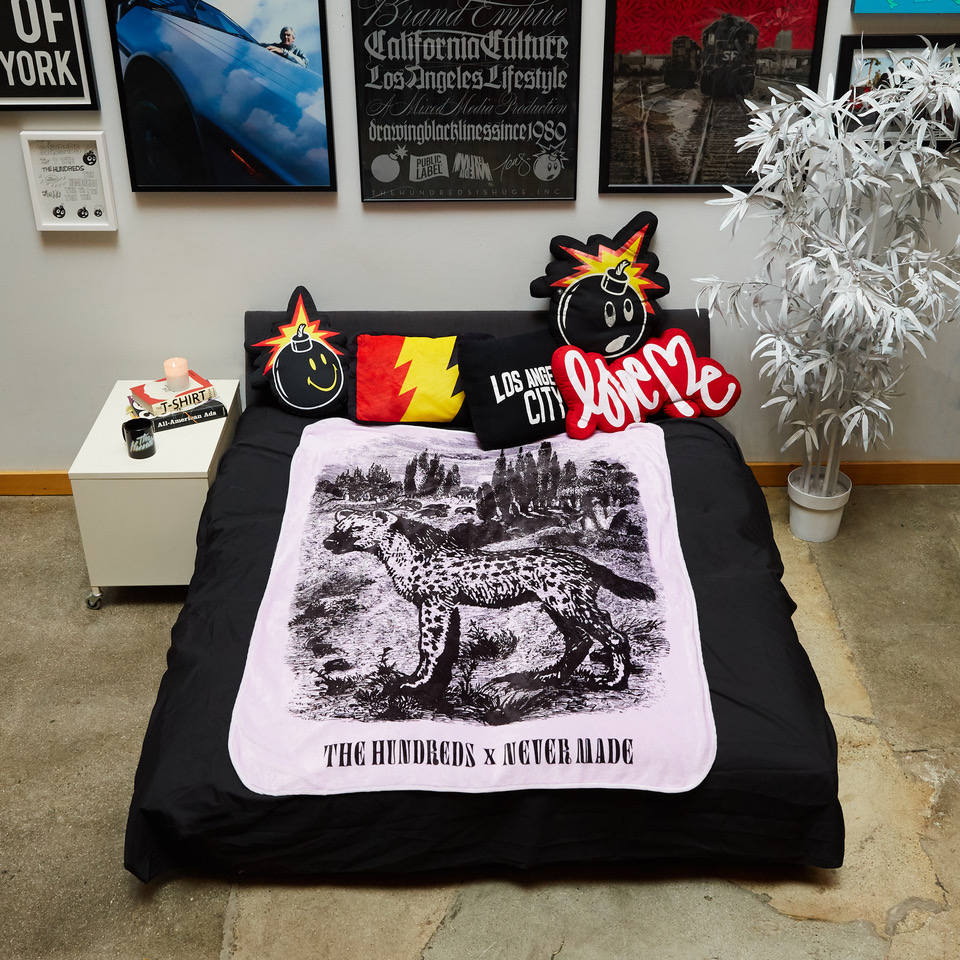 For the Transportationally Challenged
Have a cousin who can't drive yet or an aunt with a suspended license? Get them back on the road this holiday season with our 80's-inspired 26″ bike handcrafted by the best in the business, Shadow Conspiracy. The latest in a long line of two-wheel collaborations with the BMX legends, this bike is built to last and a surefire way to turn heads. Make sure everyone knows you're the best gift-getter with this chrome classic on Christmas.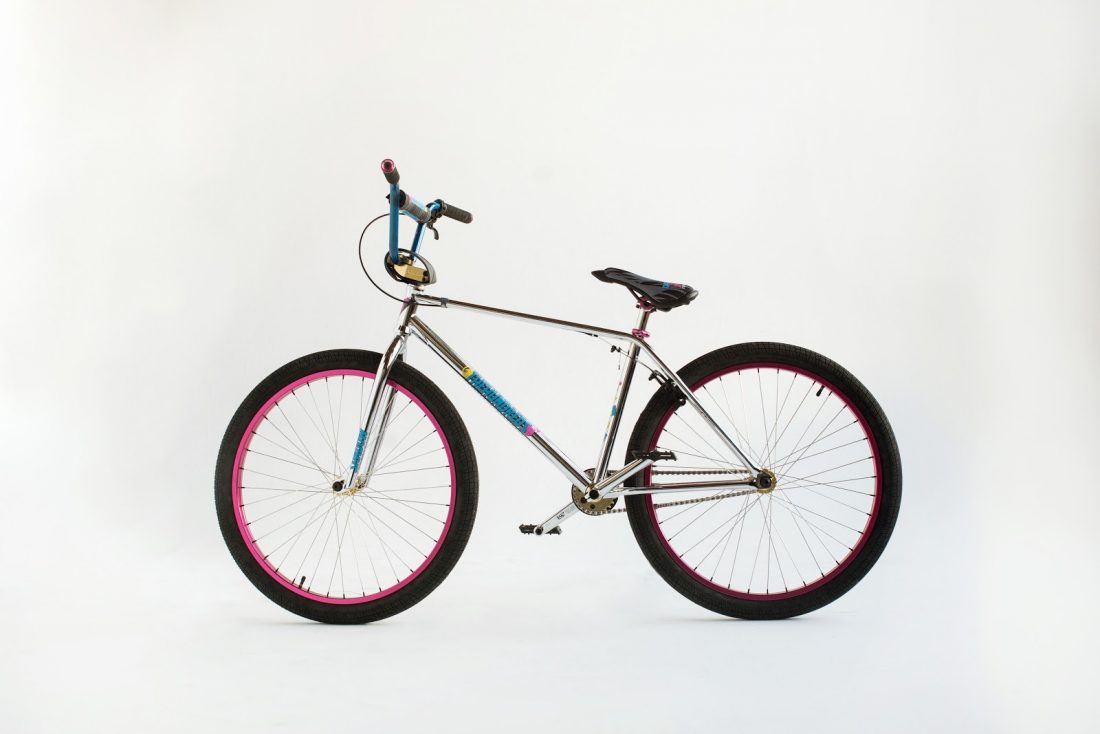 The Finer Things Club
Some people on your list don't care what you give them, they're just happy that you thought of them this holiday season. But then there are others who require a little bit more, a higher tier of holiday gift curation. For the people on your list who you need to splurge on, we have some top-shelf items that will wow even the most classy people you know. Start things off with the 8-panel velour hat from our collaboration with Bricks & Wood, then cop them one of our finest jackets, maybe the Conway Bomber or the Letterman jacket with the chenille Adam Bomb. Or, if you need to fl even higher for the most exclusive loved one, cop the extremely limited edition jacket from our collaboration with Queen and Slim writer Lena Waithe.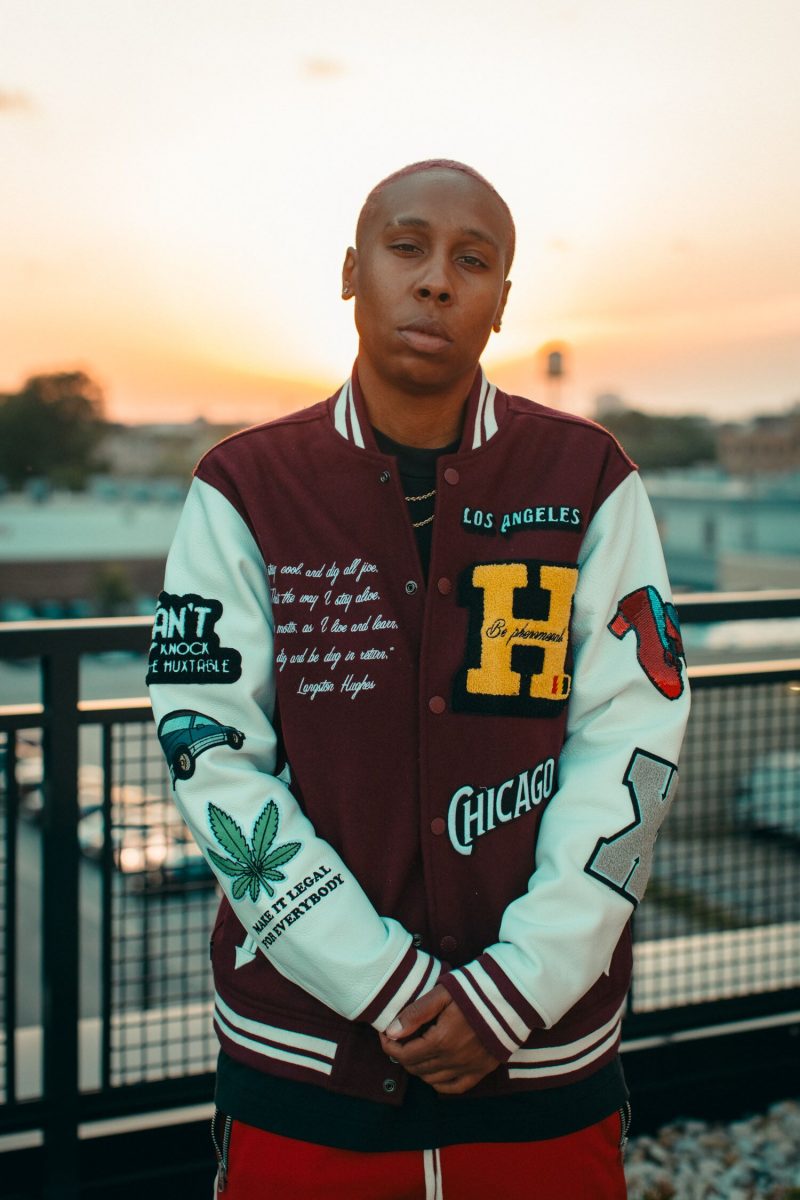 For the Artsy Fartsy Folks
You know, the creative types. Every family has that one person who gifts everyone drawings instead of actual gifts, and you should embrace their creativity instead of complaining about their lack of materialism and how that directly affects you. Start them off with the Forever Jon Backpack since they're always carrying around a million colored pencils and dropping them everywhere. Then, fill that feller up with the #2 pencils from our Bricks & Wood collab, a pen holder to keep their desk organized, and the Toons Patch Set. And since our beloved artist friends tend to do the least laundry, throw another tee and hoodie into their rotation with the Dust Pullover and the Streak T-Shirt.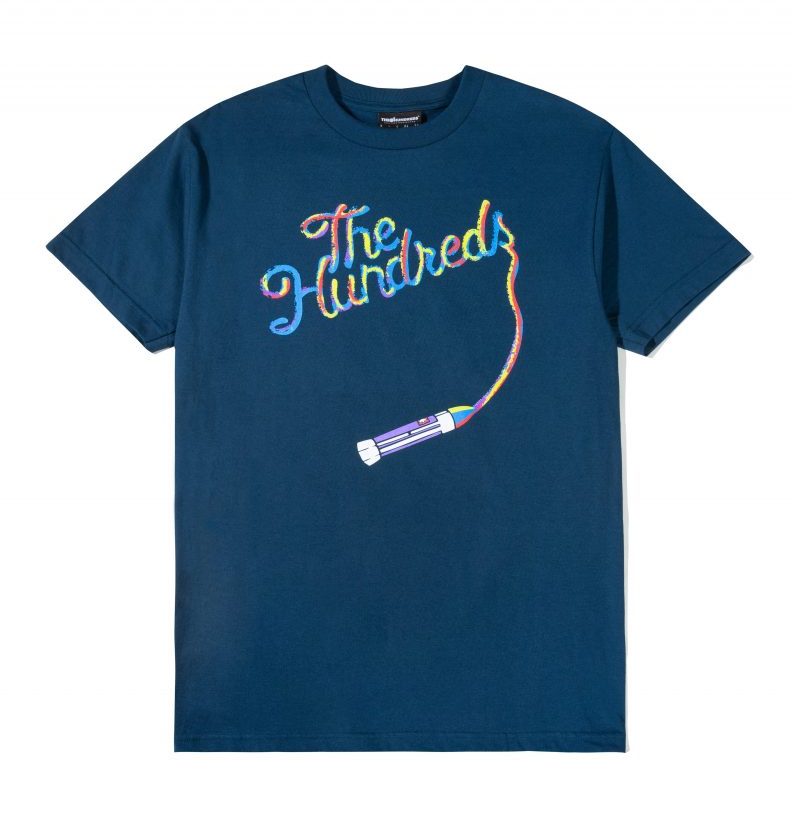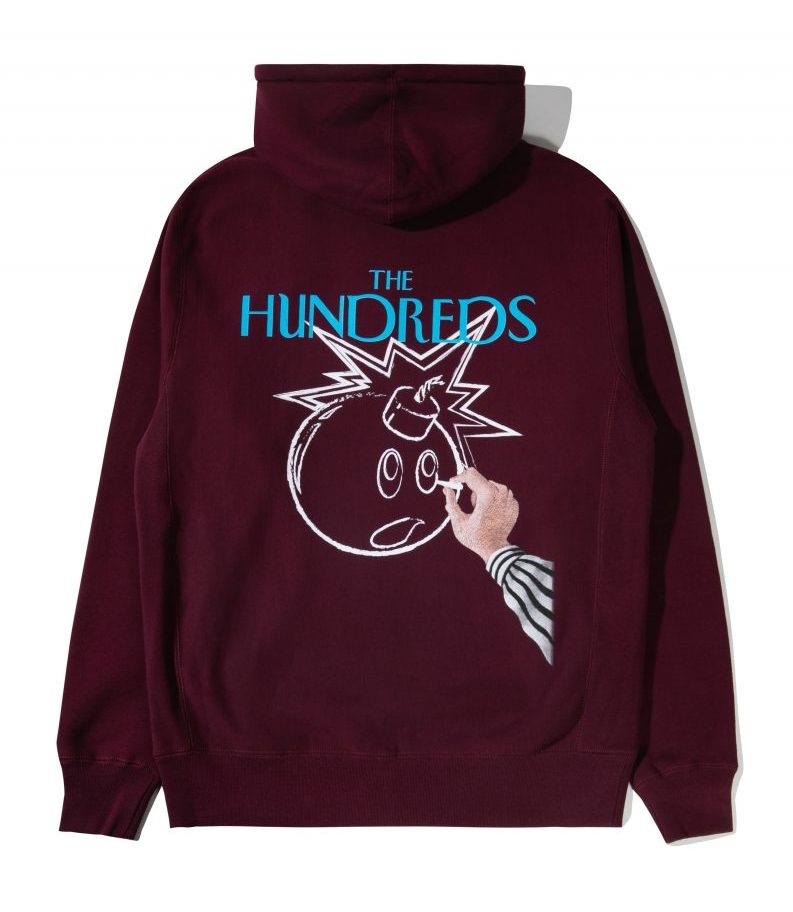 For the Members of the Cozy Committee
The Winter months, and especially the holiday season, are for lounging around with your loved ones and consuming the most Disney+ and assorted cookies possible. Make sure the people on your list are swagged out and as comfortable as possible as they occupy the couch all winter long. Whenever they're all snuggled up, they'll be thinking of and thanking you, as they should. Get them our most comfy fleece, some corduroy cargos, the finest sweatsuit (top) (bottom), or our softest beanies.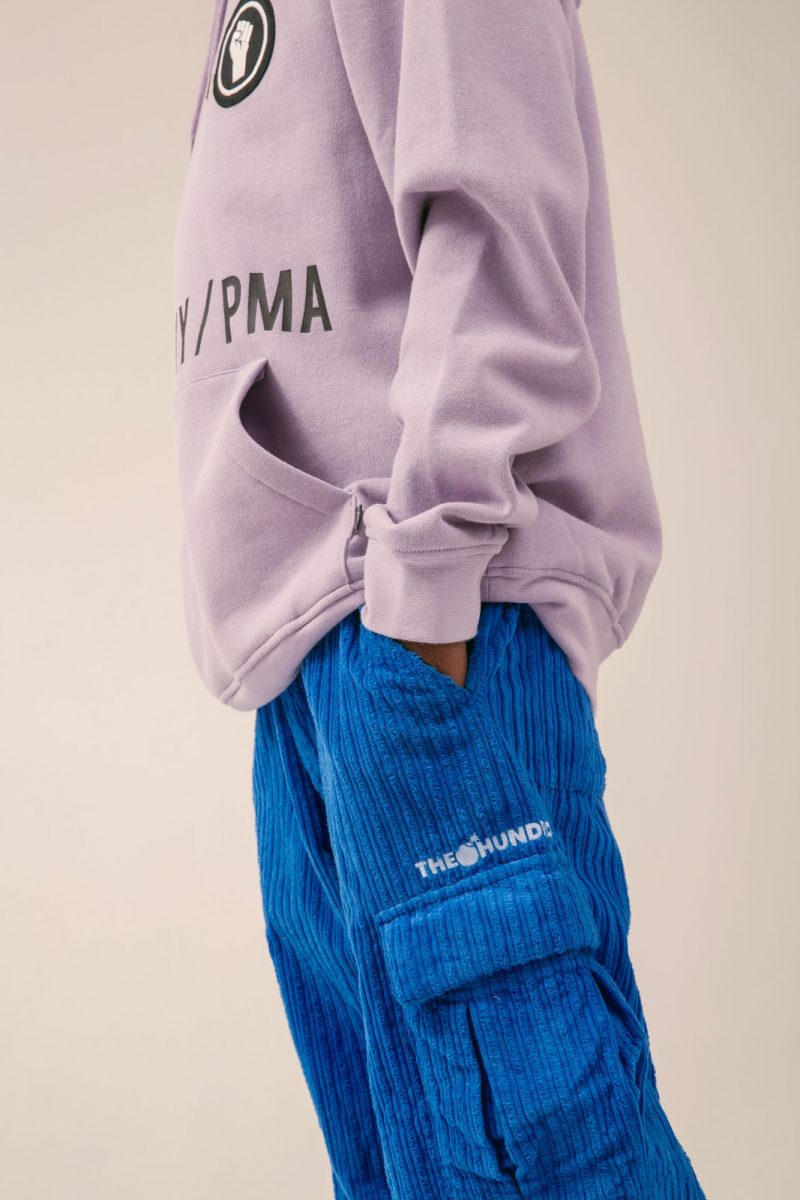 For Your Favorite Foodies
Everyone knows the best part about getting together with everyone for the holidays is the food. From cookie swaps to Christmas Eve dinner to Chinese takeout on Christmas day for the select few, the grub is the best gift there is. So, let's embrace the finest foods and give some culinary-themed presents this year. This is the perfect time to give your friends and family some limited edition Family Style Fest gear, like the Garfield t-shirt, the Prince St. Pizza collab, the very rare Kenny Scharf X Cofax Coffee collab we did, or even our fan-favorite Jams pieces that flip your favorite peanut-butter-partner's logo.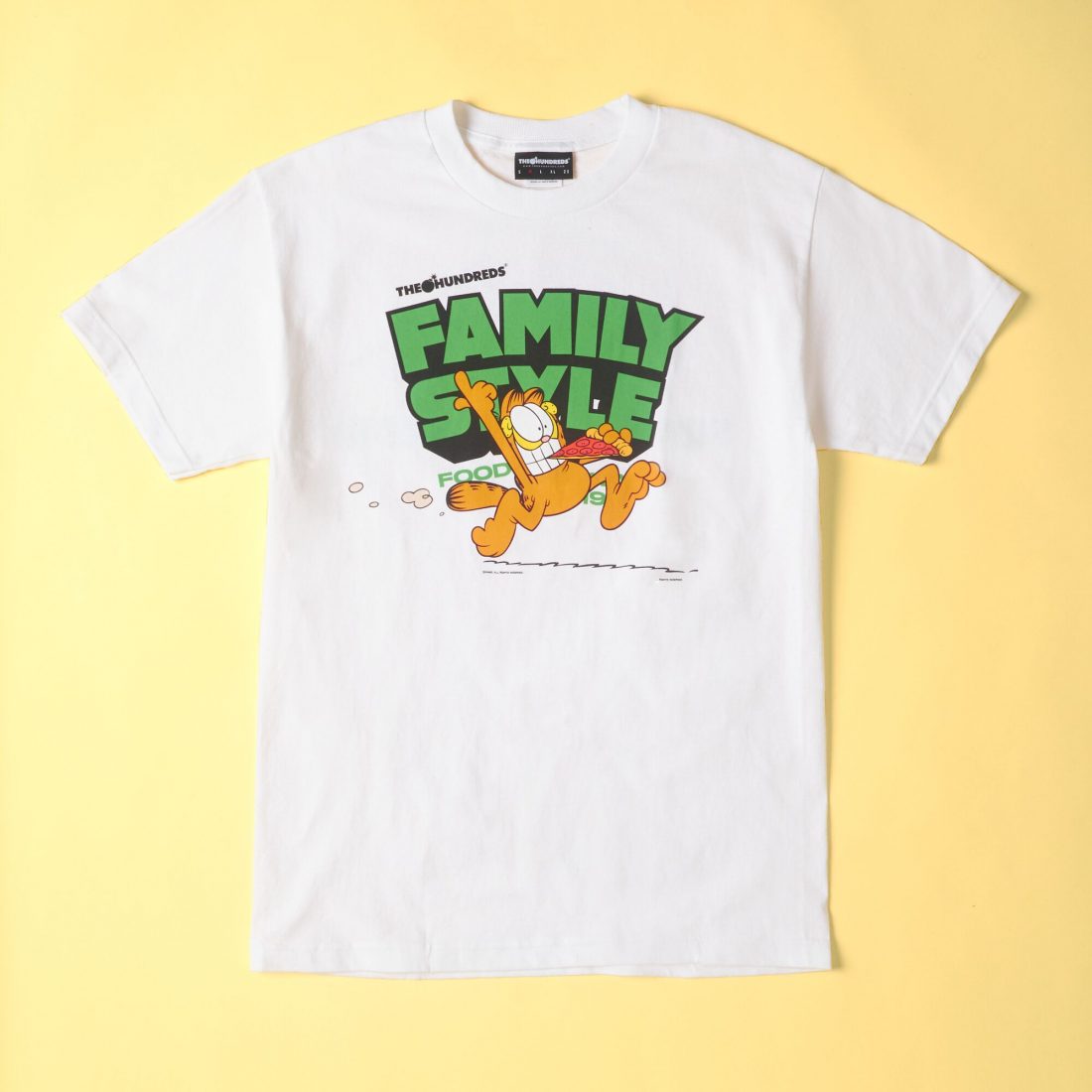 For the Pop Culture Phanatics
You have to be careful with some people because a lot of cool references will go over their heads, but not this crowd. They know every classic movie, every dope album from every era, every piece of Americana you can throw at them. For them, we've saved some of our favorite pieces of the year, the passion projects. Are they a Wu-Tang fan? Get them the Iron tee or the Wildfire Digital. Do they love classic cinema like Fight Club, Fast Times, and Car Wash? Get the Wildfire Underground, All I Need, and Rent graphic t-shirts. Let them unwrap these and see how fast they get it. If they do, you're a hero. If they don't, you get to act like you're way cooler than them all 2020 until next holiday season.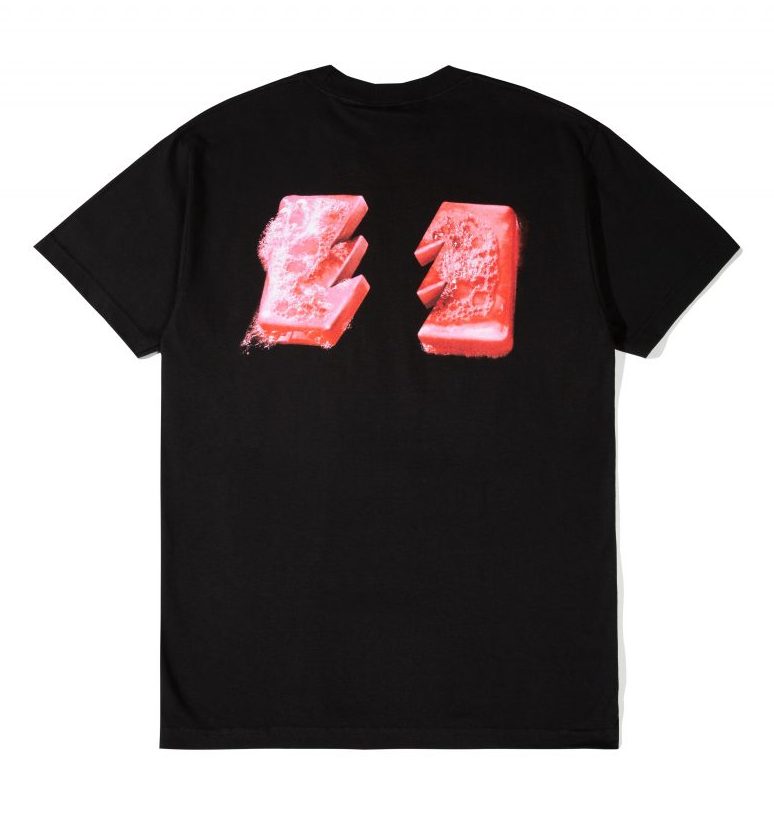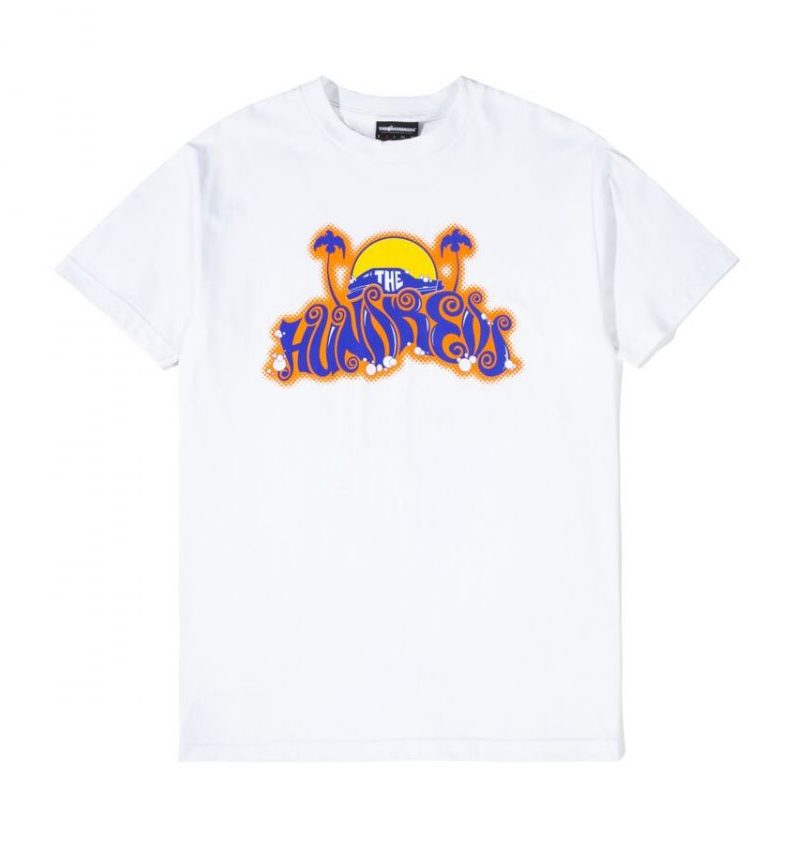 For Those Who Want to Give Back
Last but not least, and certainly most important, we want to highlight the gifts you can give that will also do some good in other peoples' lives. We donate 100 percent of the profits we make from both our Homeboy Industries and Obsidian Collective collaborations directly back to those groups to help them continue doing good in their communities. Homeboy helps tens of thousands of former gang members find their footing each year and the Indigenous-owned Obsidian is leading the way in the Native community, showing the youth there are so many ways to thrive in this land that was stolen from them. The best kind of gift you can give this holiday season is one that helps others know they're not alone.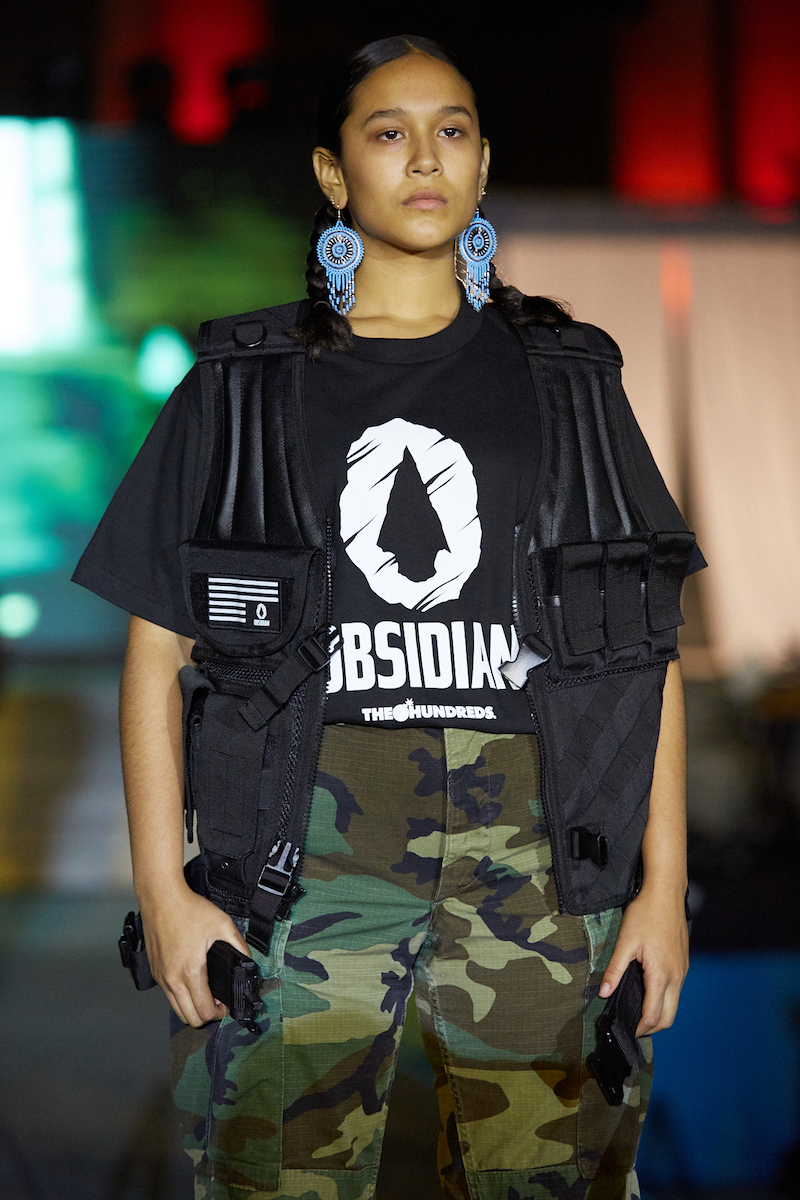 HAPPY HOLIDAYS FROM THE HUNDREDS