Hello friends, hope your day is glorious. As you know, we primarily throw events in our home city of Los Angeles. Then, without fail, you flood our DMs with requests to come party in your city. Well, I have some good news and bad news.
Bad news first. Jacksonville, you're beat. We're still not coming. I'll never forget what happened during Spring Break 07, Sammy. As for the good news, all of our homies in Oslo, London, and Paris are in luck, as we will be pulling up in full force this month.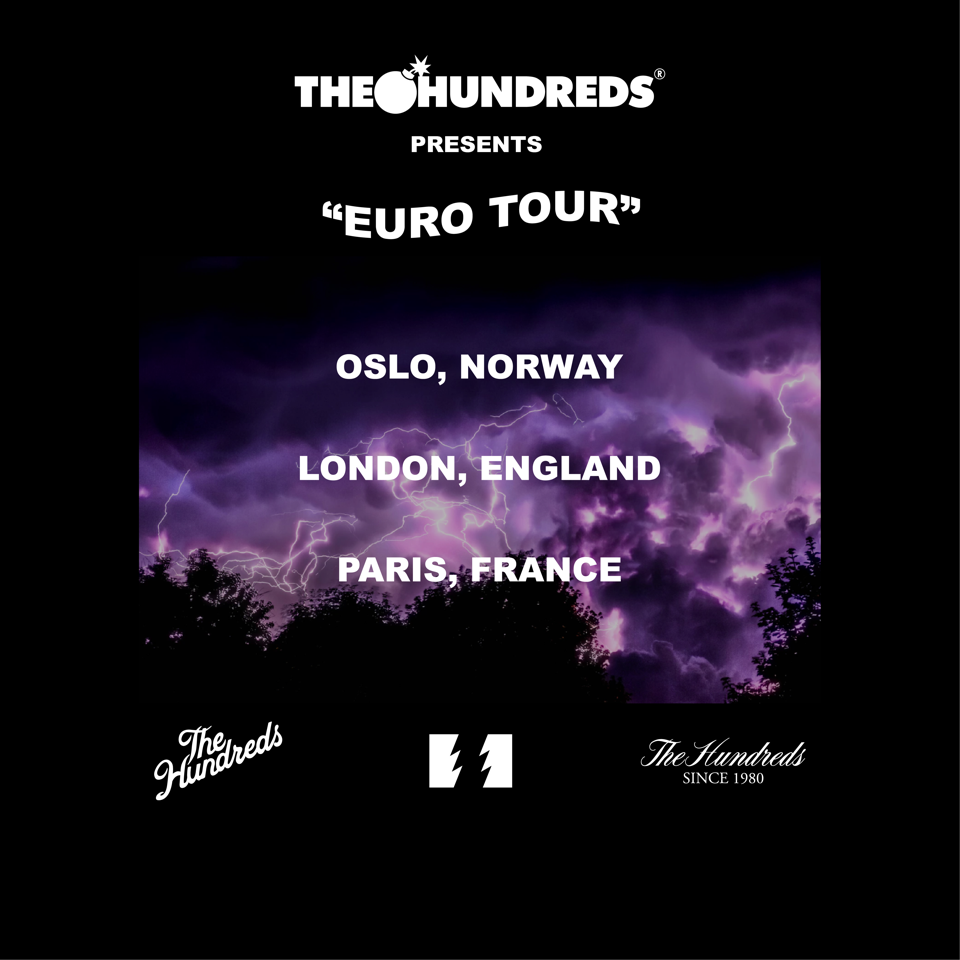 First, we'll be making our way to Oslo, Norway. Come hang with us at ANGST on June 13 from 10:30 PM to 3:30 AM. The party will feature DJ sets from Blondie Beach, Kozy Koala, and SayNoGo_. Don't miss out, bring your friends, and point us in the direction of the most fire food available.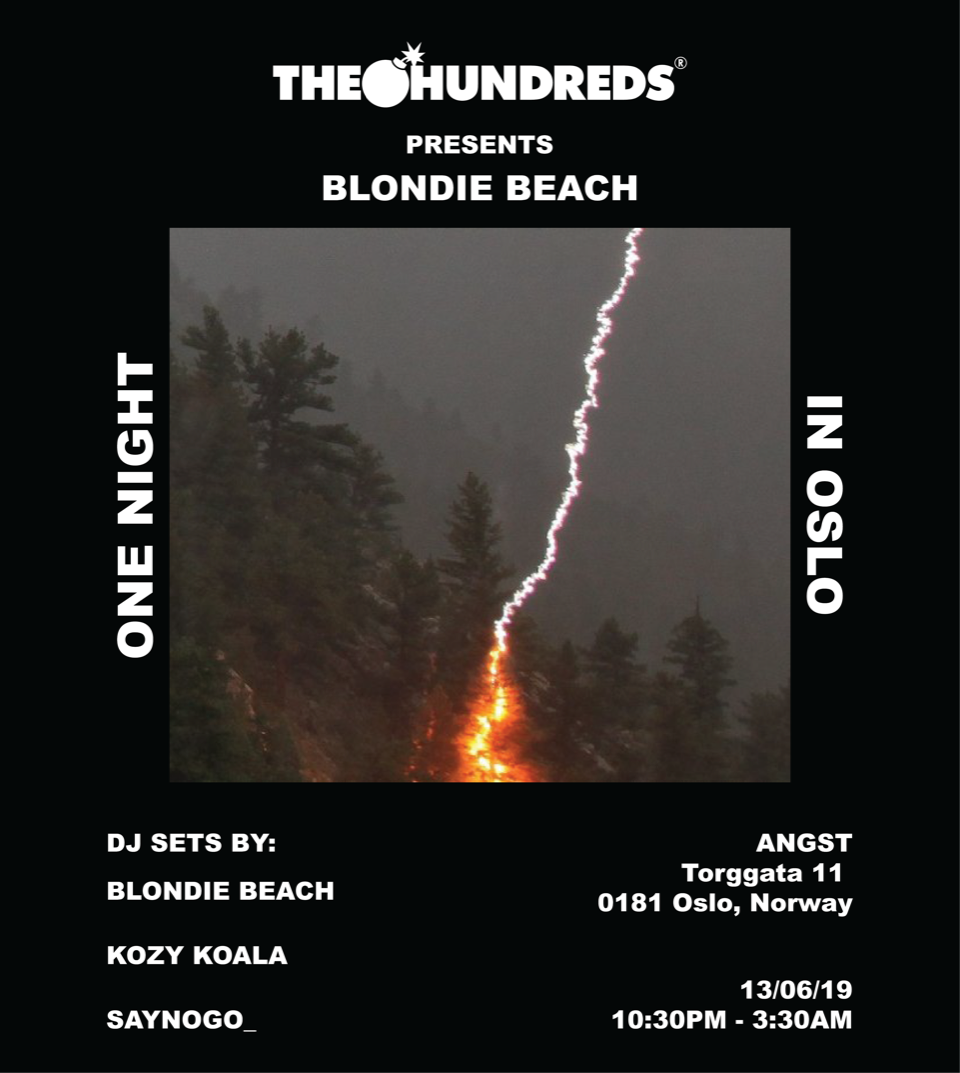 The following night, The Hundreds team is touching down in London, England to catch up with all of our favorite blokes. We're throwing an exclusive party, open to RSVP guests only (details coming soon) and featuring appearances by Blondie Beach, New Found Form, Illustrious Uno, AAA, Baby Gyal Ally, Tayalah Elaine, Con-Men, and more special guests. Party starts at 8 PM, don't be late.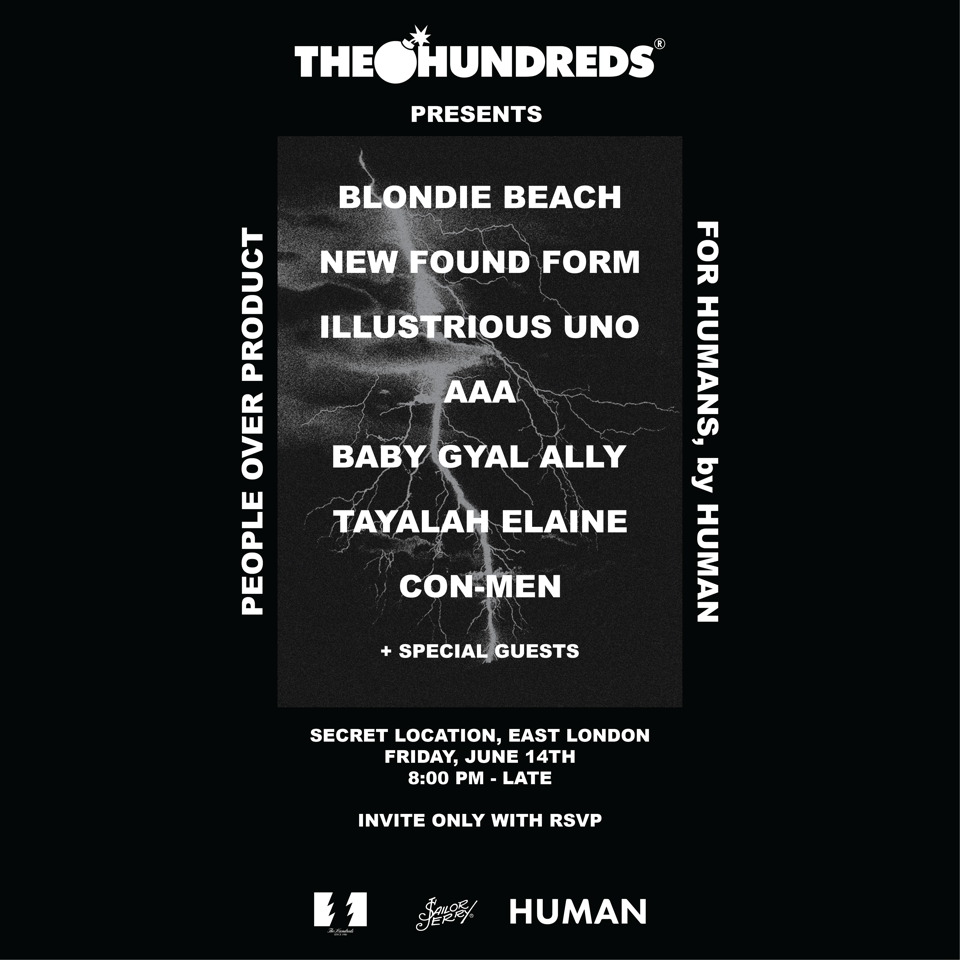 After the UK, we're off to Paris to subtweet vaguely romantic things at our exes and give Fashion Week visitors an exclusive sneak preview of our Spring 2020 Collection. Viewings are by appointment only, so hit up Sales@TheHundreds.com to reserve a spot while the pop-up is open from June 19 – 23.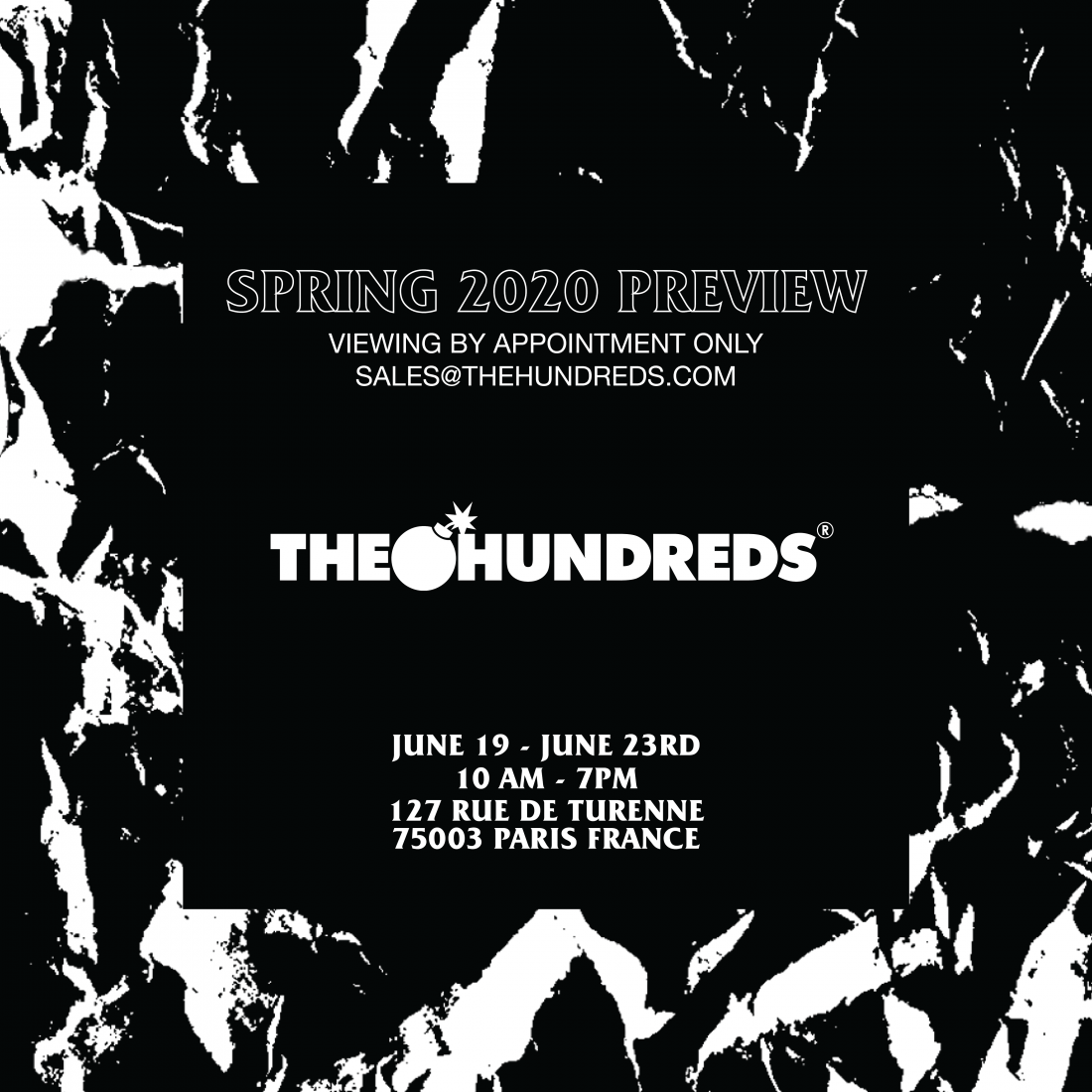 We'll also be throwing a release party in Paris for Bobby's book, This Is Not a T-Shirt, on June 19, so clear your calendar. Music, free drinks, and literary talk in Paris. Can it get more classy?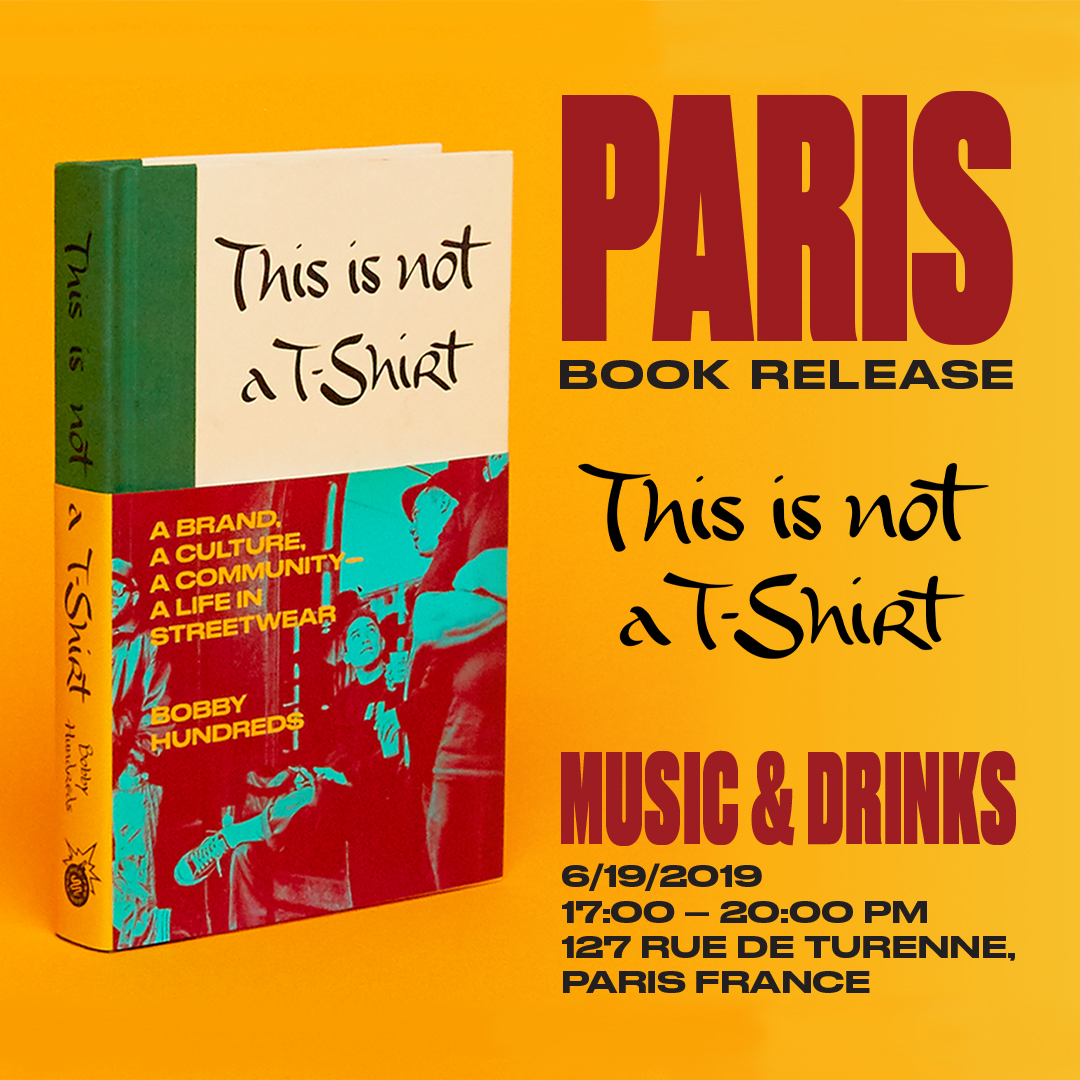 ***