In celebration of The Hundreds by Mark Riddick, we've crafted a Soundcloud playlist to pair with the release of our latest collection. Mark Riddick rounded up a few of his favorite tracks for a playlist that embodies the persona of his work. As he says, "It was a unique pleasure and honor to work with The Hundreds; my goal for the collaboration was to deliver the essence of underground death metal music via their brand acting as the vehicle. The songs selected to accompany the collaboration are some of my personal favorites, both old and new. The inclusion of the band Unleashed on the audio compilation seemed unavoidable; one of The Hundreds logo variations I delivered was based on their logo—my favorite death metal logo of all time—which was originally drawn by 'Joppe' (of the Swedish death metal band, Crematory in the late '80s/early '90s). My wish is that the sounds and visuals associated with the collaboration act as a message to the masses that underground music is about passion, allegiance, and rebellion, it constantly challenges the norm."
Mark Riddick is a celebrated artist within the metal scene. His work is characterized by his iconic, visceral lettering and has adorned the covers and logos of both underground and mainstream metal bands. In addition to metal, Riddick's artistry has taken him beyond illustrating covers and logos; he's worked with a variety of companies, with Volvo and Cartoon Network among the ranks.

Now, Riddick teams up with The Hundreds for a series of four collaborative T-shirts, two hooded pullover sweatshirts, and a patch set. The garments are uniquely detailed and intricately designed by Riddick, with the "Cernunnos" pullover hooded sweatshirt featuring a graphic screenprint across top of hood and the "The Council" pullover featuring a mid-body placement screenprint that overlaps onto the kangaroo pocket.
Listen to Mark Riddick's curated playlist and shop the collection below:
Tracklist:

Pestilence – "The Trauma" 

Death – "Denial of Life"

Gorguts – "Bodily Corrupted"

Unleashed – "Dead Forever"

Ripper – "Anthropophagic Life"

Infiltrator – "Hellripper"

Horrendous – "Resonator"

Slaegt – "Alshinecheri"
"Cernunnos" T-shirt // Available in black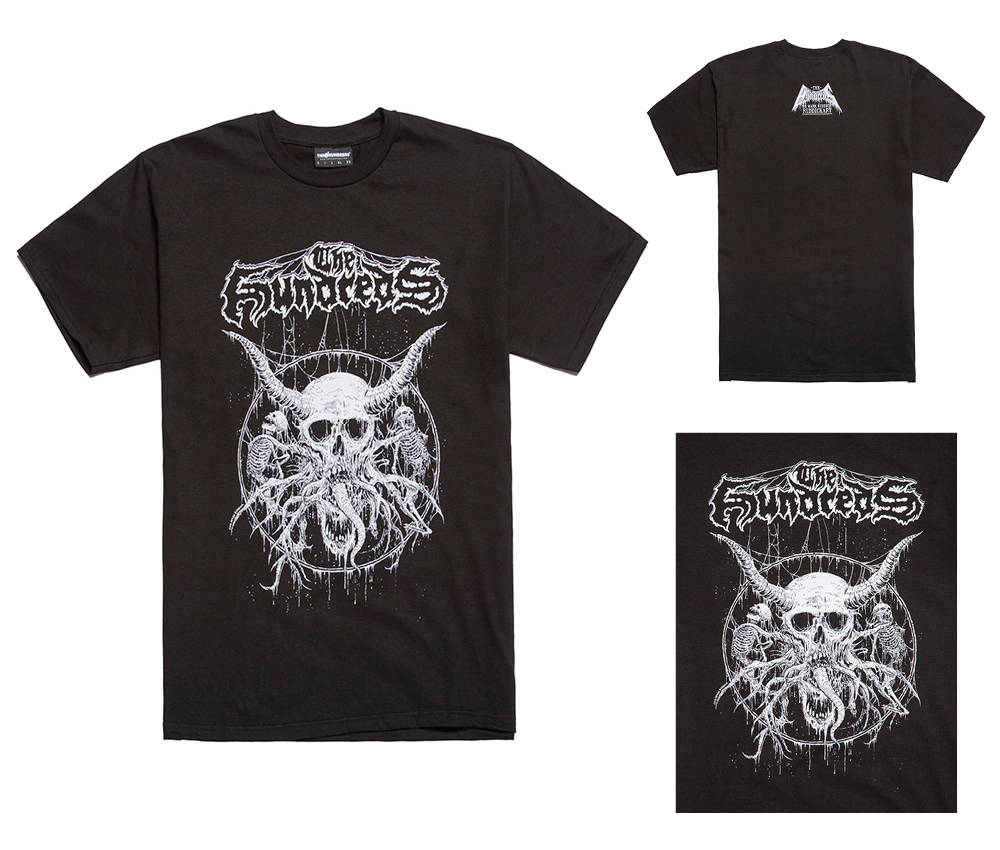 "Valentin" T-shirt // Available in black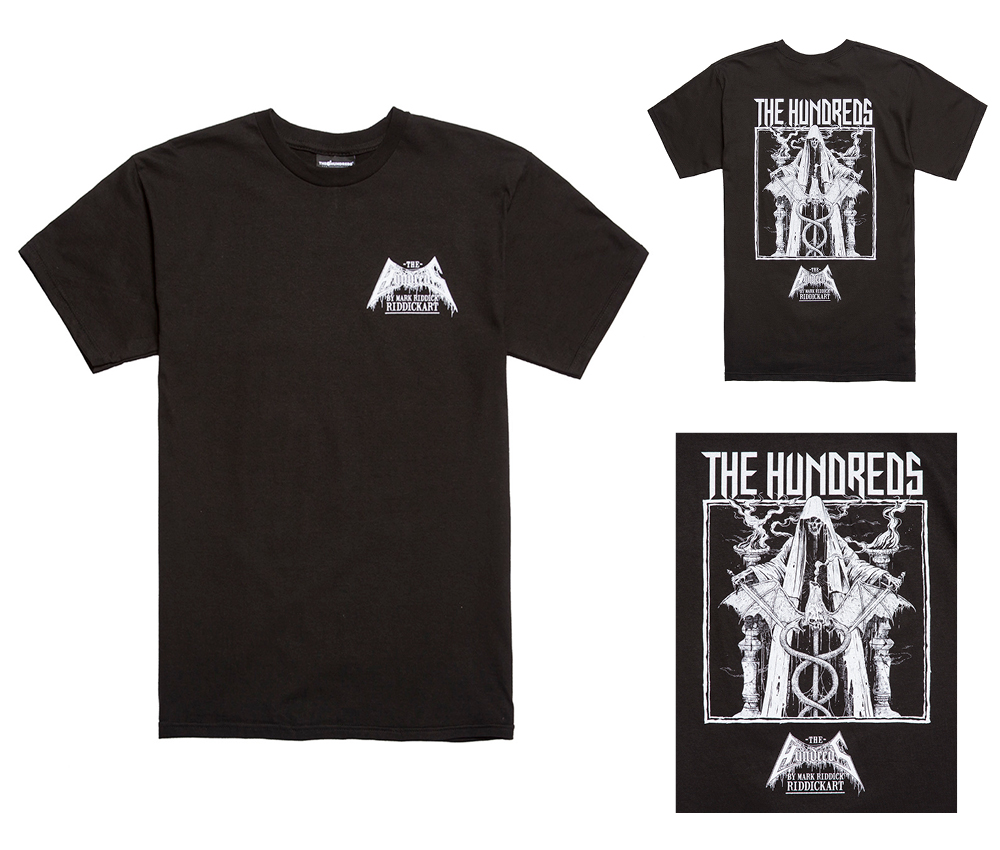 "The Council" T-shirt // Available in black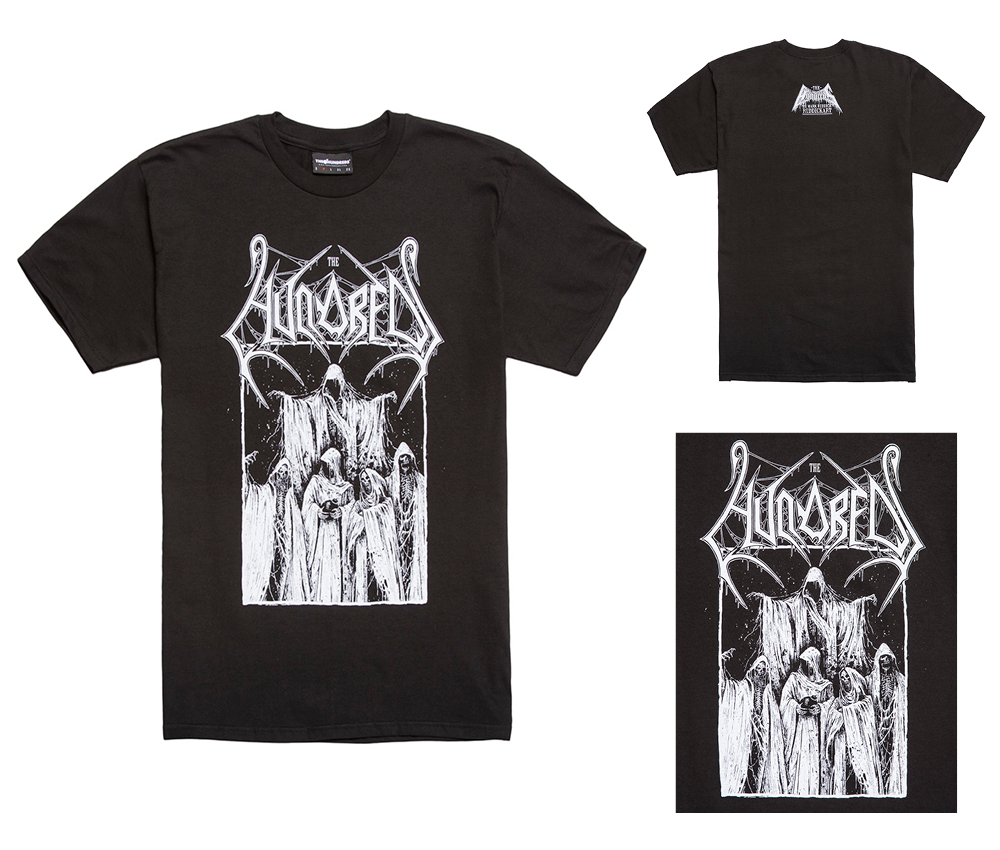 "Valentin" long-sleeve T-shirt // Available in black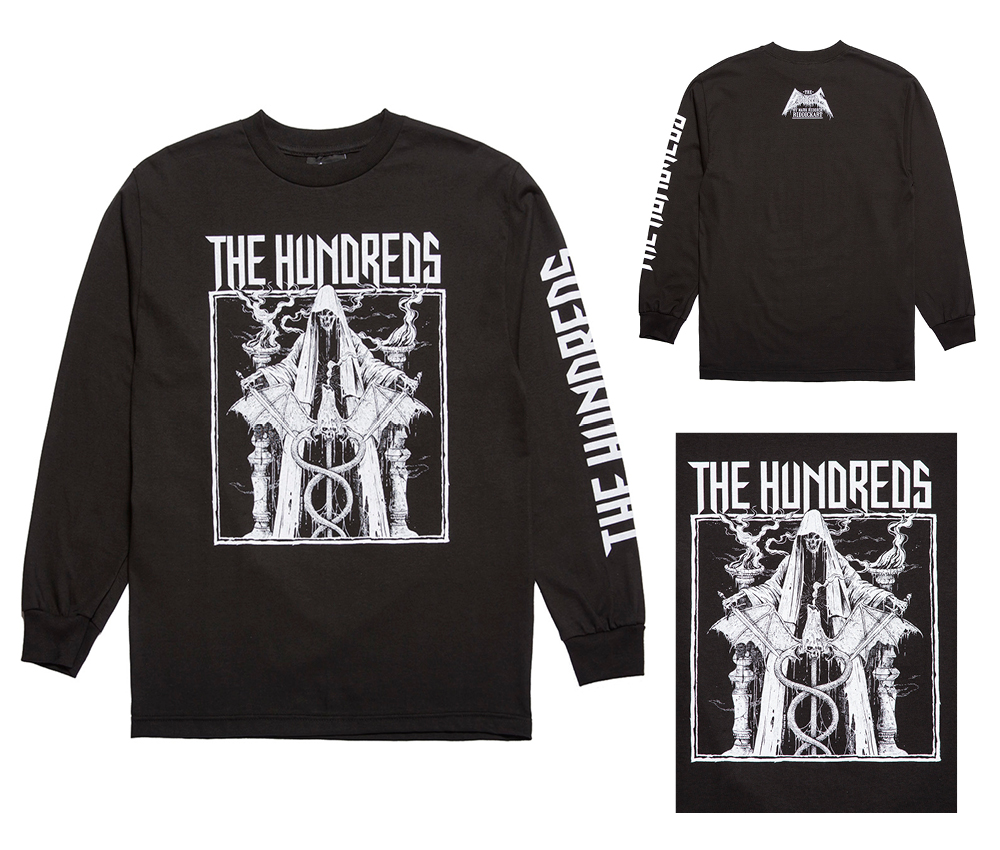 "The Council" pullover hooded sweatshirt // Available in black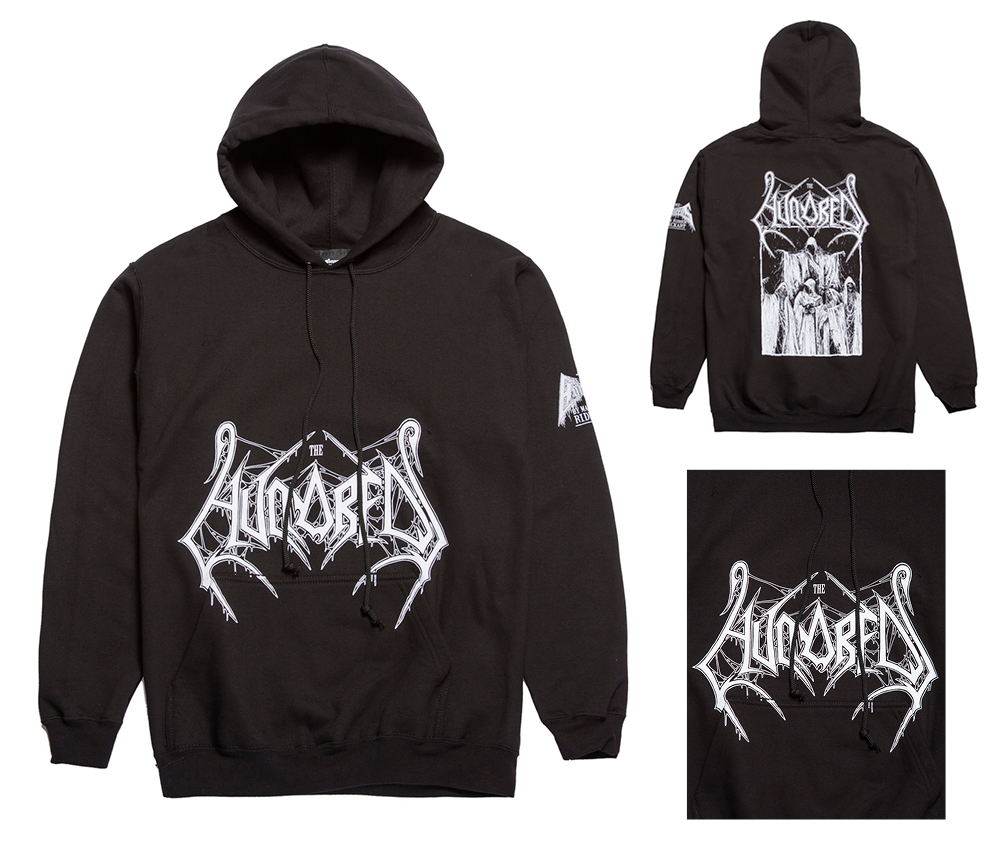 "Cernunnos" pullover hooded sweatshirt // Available in black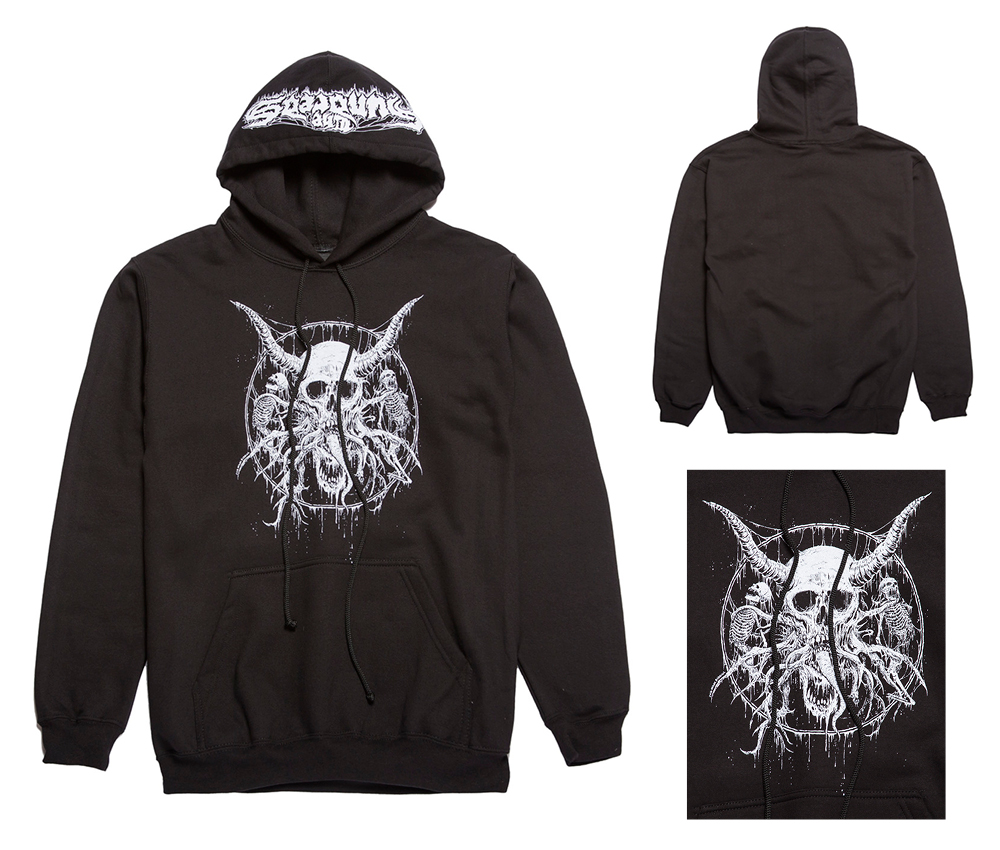 ***