The Hundreds is proud to announce the The Hundreds by Mark Riddick collection, available now at The Hundreds's flagship locations, in the Online Shop, and select retailers.
As primary agent for the black metal scene's design aesthetic, Mark Riddick's gnarled, visceral lettering has defined the covers and logos of underground and mainstream metal bands like Morbid Angel, Gorguts, and Suffocation. Beyond metal, Riddick's hand has influenced brands as far ranging as Volvo and Cartoon Network. The celebrated artist has participated in a number of gallery exhibits, and published books like Compendium of Death—600 pages that showcase 20 years of his pioneering contributions to the field.
Now, Riddick teams up with The Hundreds for a series of 4 collaborative T-shirts, 2 hooded pullover sweatshirts, and a patch set. The garments are uniquely detailed and intricately designed by Riddick, with the "Cernunnos" pullover hooded sweatshirt featuring a graphic screenprint across top of hood and the "The Council" pullover featuring a mid-body placement screenprint that overlaps onto the kangaroo pocket.
"The Council" pullover hooded sweatshirt // Available in black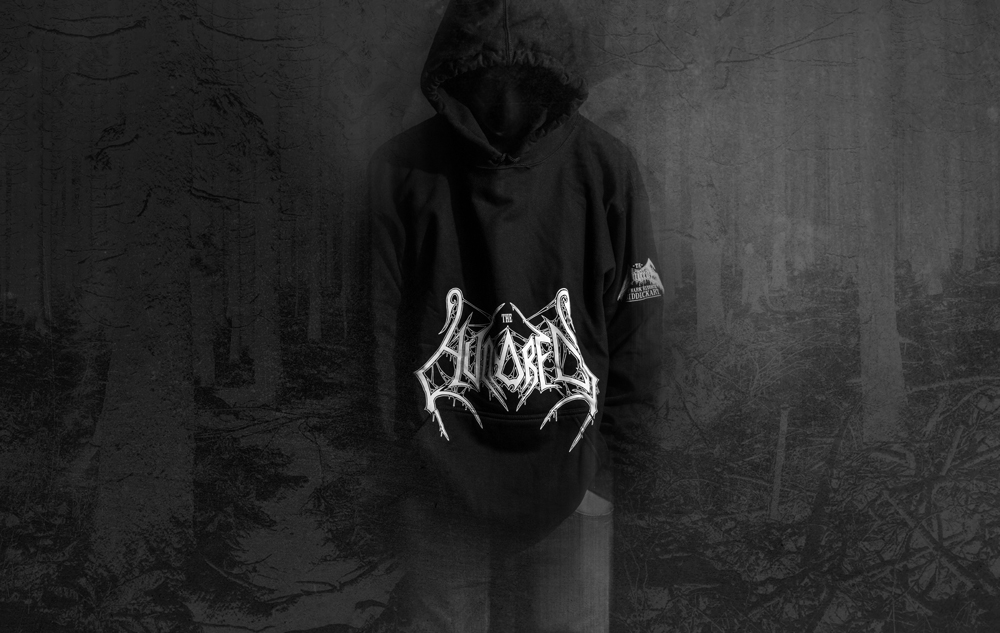 "Valentin" T-shirt // Available in black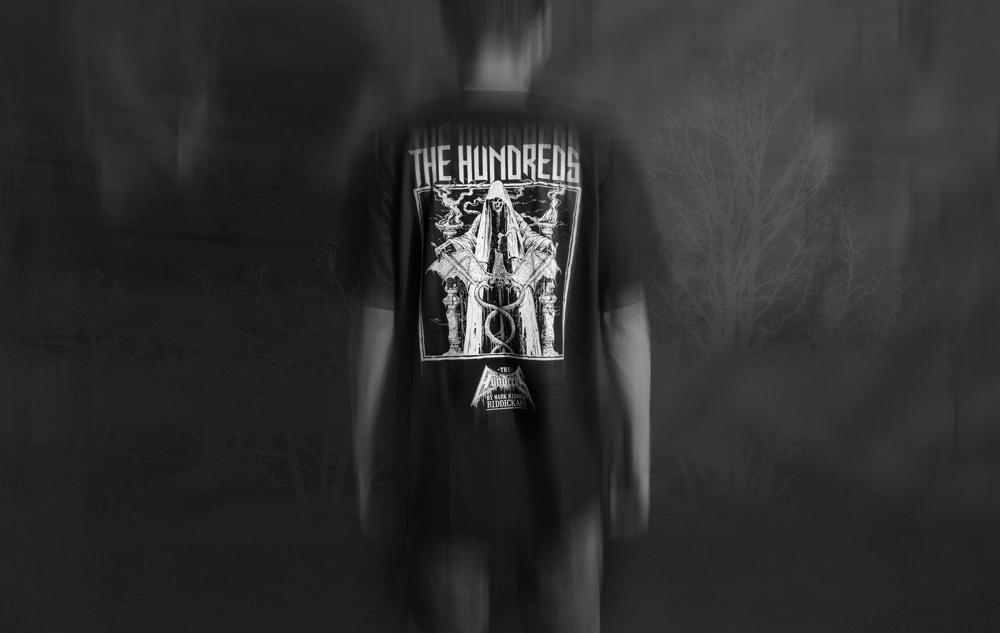 "Cernunnos" T-shirt // Available in black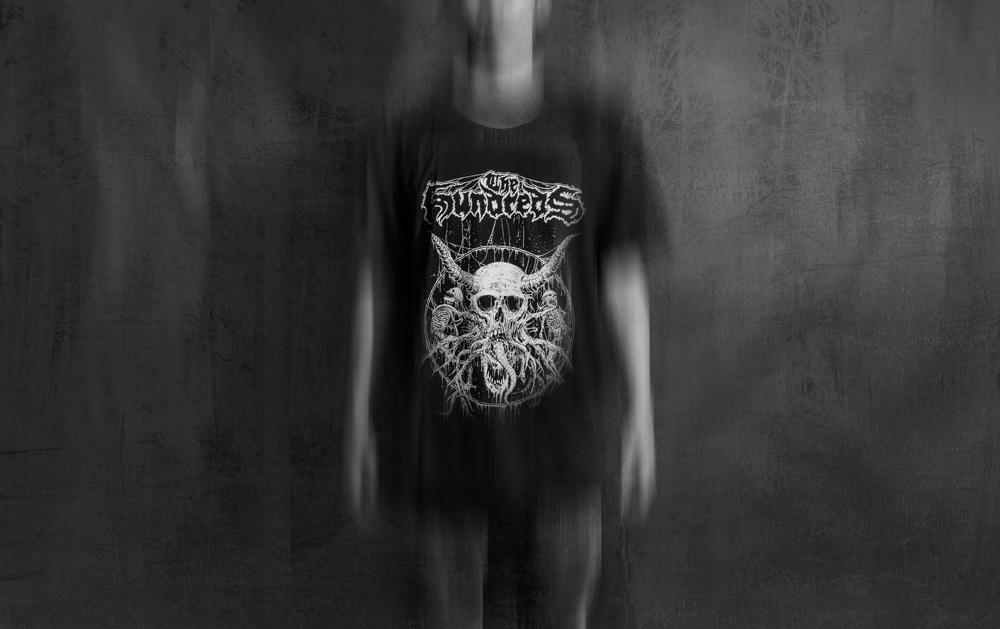 "The Council" T-shirt // Available in black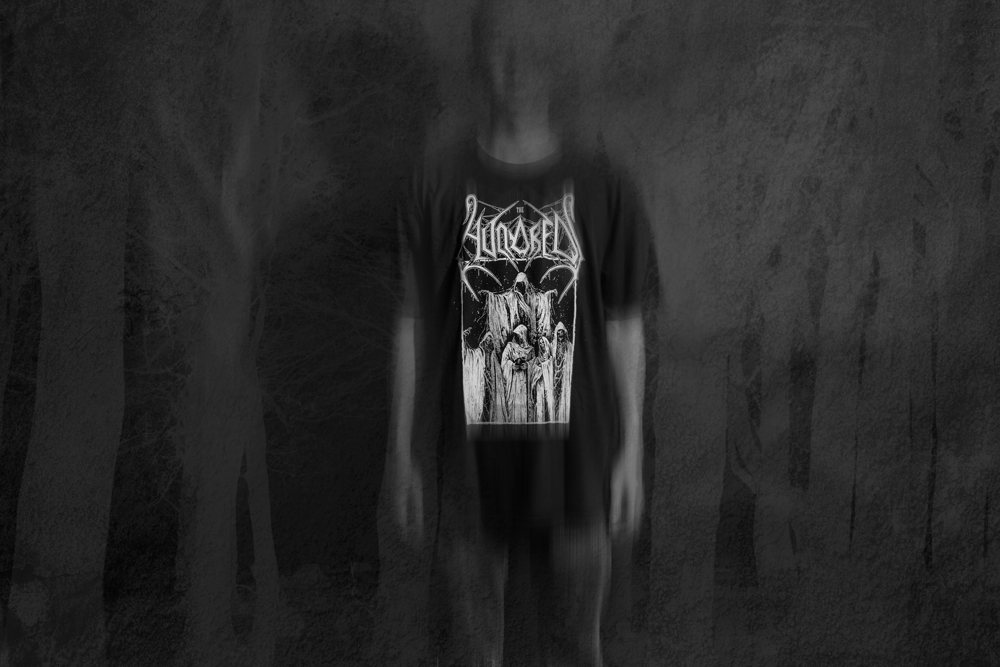 "Valentin" long-sleeve T-shirt // Available in black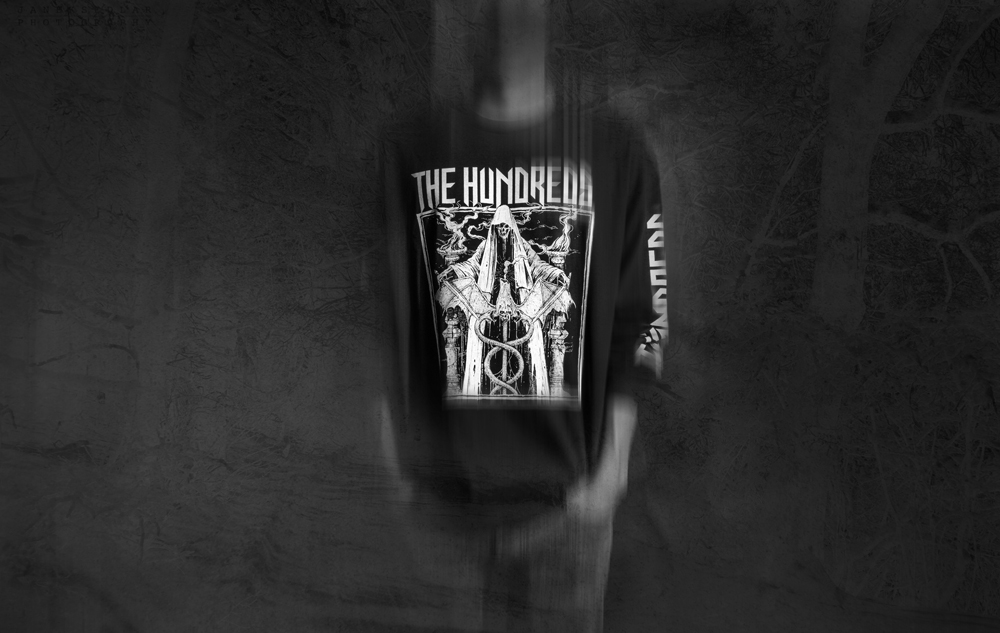 "Cernunnos" pullover hooded sweatshirt // Available in black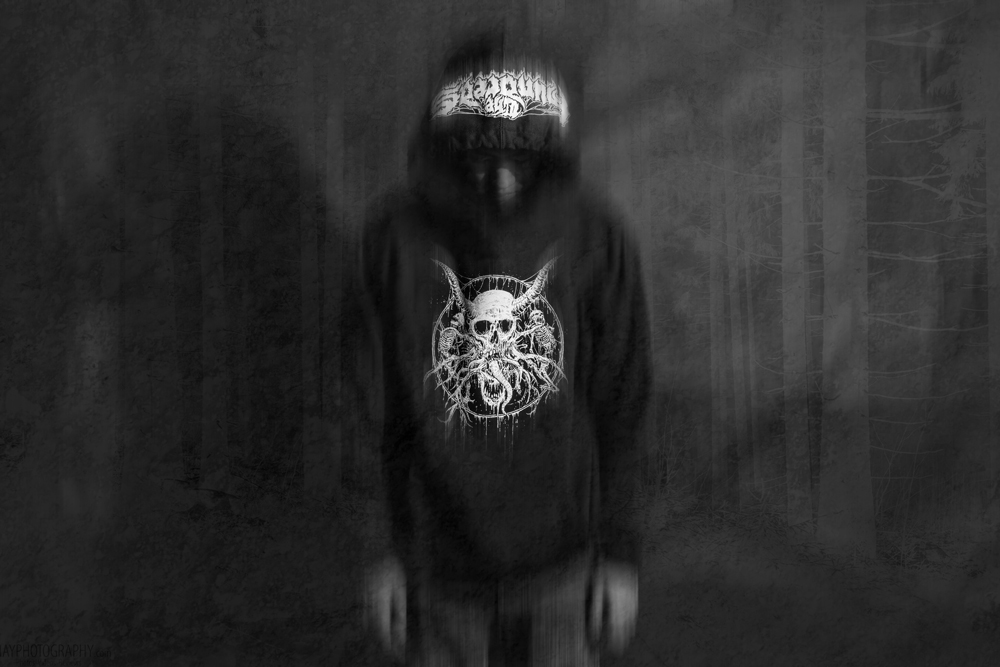 ***