To celebrate the release of his new book, Kanye West Owes Me $300 (and other true stories of a white rapper who ALMOST made it big), Jensen Karp attempted the impossible: to list his 15 favorite rap albums—just to piss you off. Check out 15-8 here, and his final 7 below.

And as Jensen wrote in Part 1: "Let's get this out of the way now: Ready to Die? Not on my list. Tupac in general? Nowhere to be found. Illmatic? NOPE. And it gets worse. But I truly believe in everything I say on this list and it's my genuine opinion. SO GET YOUR COMMENTS READY. Daddy has something to say."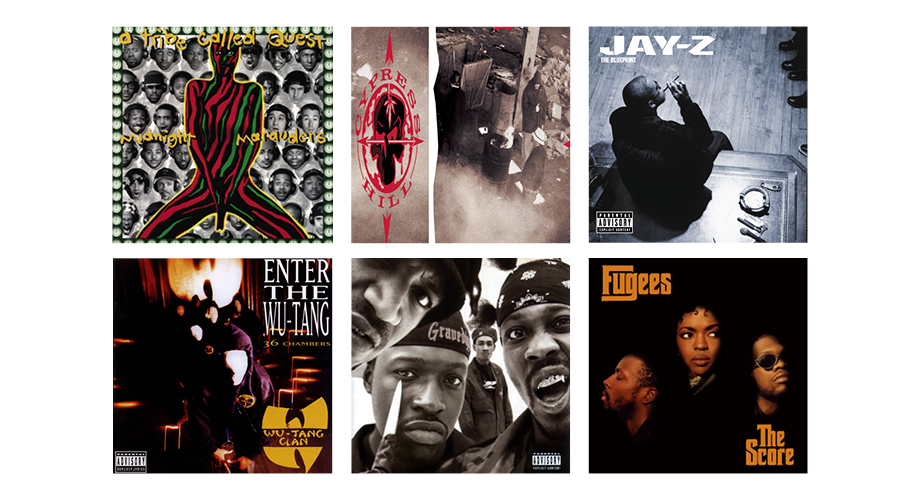 7. Jay-Z, The Blueprint (2001)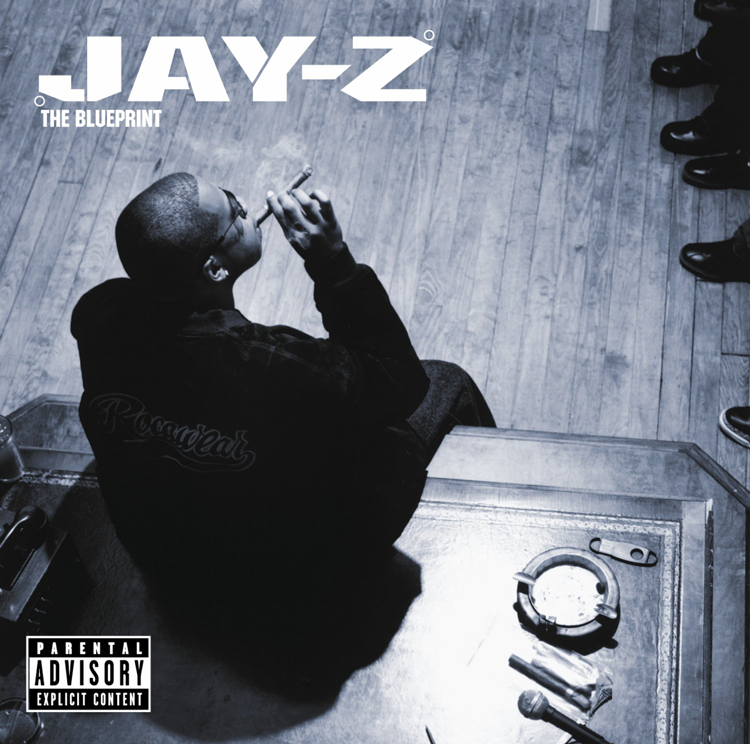 When he still had the dash in his name and the Dash on his team, Jay Z released the record that would forever define his career and show he was more than just a rapper. He was a business, man. Right in the heyday of Rocafella dominance, Just Blaze and Kanye West helped navigate this classic with sped up soul samples and hard-hitting mixtape drums. Like seeing pictures of your divorced parents, happy when they were still together, this was prime Jay / Dash output. He destroyed Nas on "Takeover" (no matter if you think "Ether" came back tougher), teamed up with Eminem on "Renegade" (even if you think Em murdered him on his own shit), and made the song cry. Way before Lemonade, this is Jay Z in his prime, holding down the summer like climate change deniers.
6. Beastie Boys, Paul's Boutique (1989)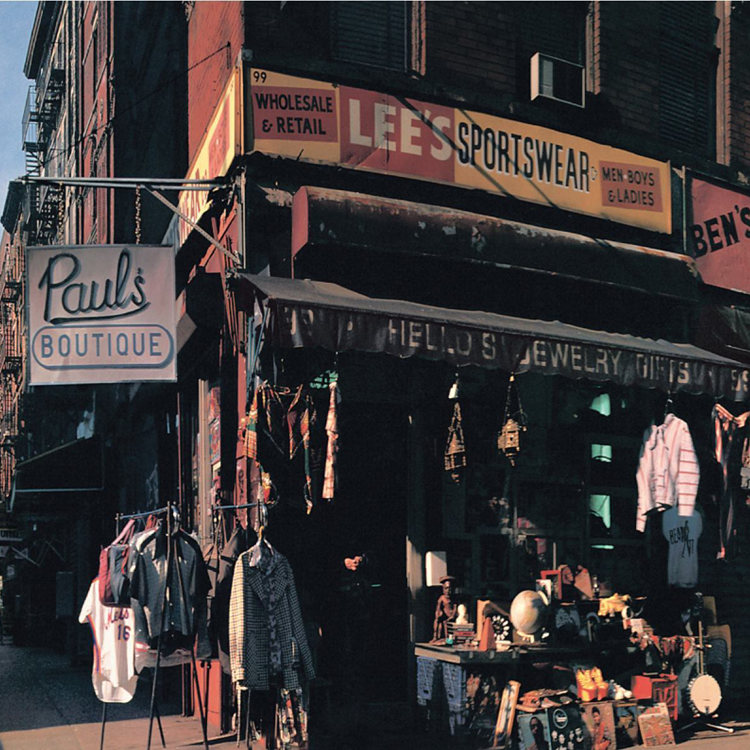 Initially considered a commercial flop by their label, Paul's Boutique signaled a transition for the legendary Beastie Boys that not only changed the trajectory of their group, but of music forever. What started as a somewhat comical trio of rockers playing frat guy rappers became one of the most influential groups of all time, releasing a fun sophomore album composed solely of samples (although reportedly cleared, they helped spark sample clearance law discussion shortly thereafter). They went out on their own to Los Angeles to record, distancing themselves from their producer and essentially 4th member, Rick Rubin, to come back with a fresh sound from a production duo named The Dust Brothers, and prove they weren't just novelty one-hit wonders. Don't take my word for it, Miles Davis once said that he "never got tired" of listening to Paul's Boutique. And Miles Davis is THE COOLEST.
5. Cypress Hill, self-titled (1991)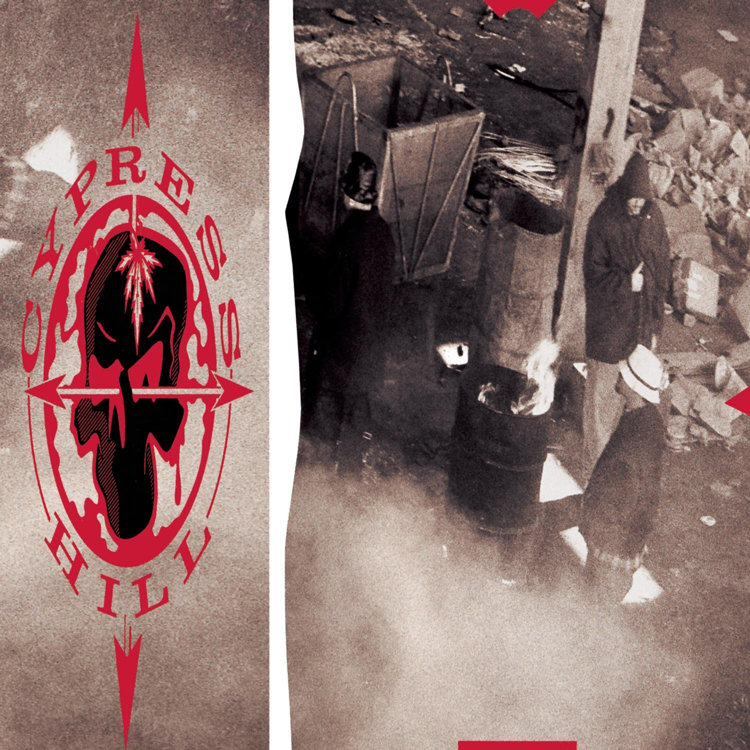 Another sample heavy classic from an unorthodox trio, this self-titled debut may just be one of the most impressive introductions in hip-hop history. Claiming South Gate, CA, Sen Dog, B-Real, and DJ Muggs sounded like no other West Coast rappers before them. Heavily influenced by an East Coast sound, Muggs's beats were off-kilter, aggressive, and almost a perfect contradiction to the pro-marijuana stance and laid-back lyrics they championed in the late '90s. They were the first multi-platinum Latino American hip-hop recording artists, which sadly hasn't been topped since. Songs like "How I Could Just Kill A Man," "The Phuncky Feel One," and "Hand on the Pump" are so revolutionary it forced critic Steve Huey to call the album "a sonic blueprint that would become one of the most widely copied in hip-hop." Rumor has the album completely held up in sample disputes, leaving almost everyone who worked on it without royalties since its release, which is a total bummer, but thank god it did get released, because it's damn near perfect.
4. A Tribe Called Quest, Midnight Marauders (1993)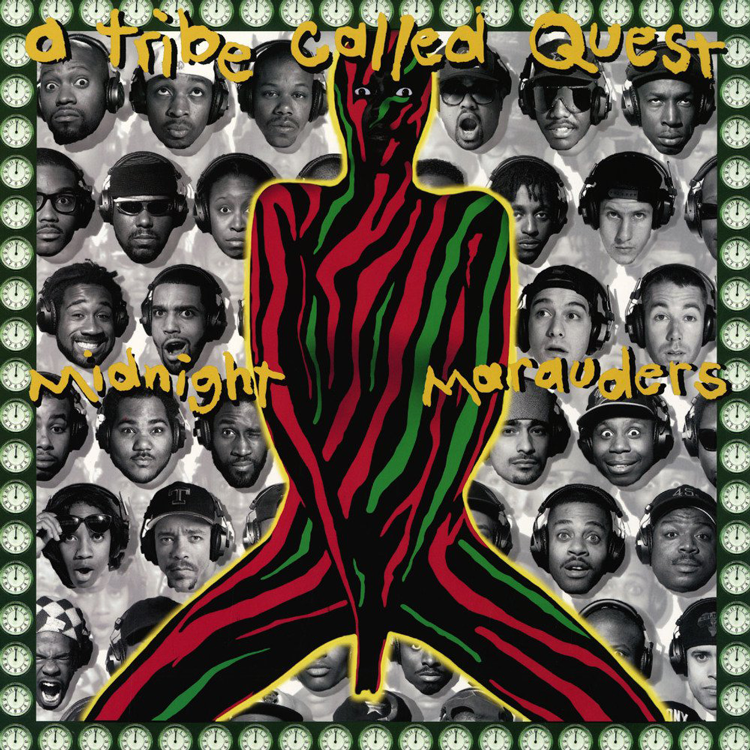 It doesn't get much better or more cohesive than this third release from ATCQ. They found mainstream success with the album's first single "Award Tour," finally putting these critical darlings on pop radio and front and center where they belonged. Midnight Marauders also employs memorable interludes, a feature that usually can make a rap album unlistenable. Guided by a female robotic voice, you're lead into each song with facts about the group, perfectly melding together tracks like "Oh My God" with Busta Rhymes and "Keep It Going" with Large P. Much like De La Soul and other members of their Native Tongues crew, they shifted their focus around this time onto more urban concerns, discussing violence, everyday life, and the political landscape of the time, now to be seen as socially conscious MCs, not just a jazz sampling fun-loving rap group. Midnight Marauders is another prime example of maturity and a perfect representation of the Golden Era of hip-hop. R.I.P. Phife.
3. The Fugees, The Score (1996)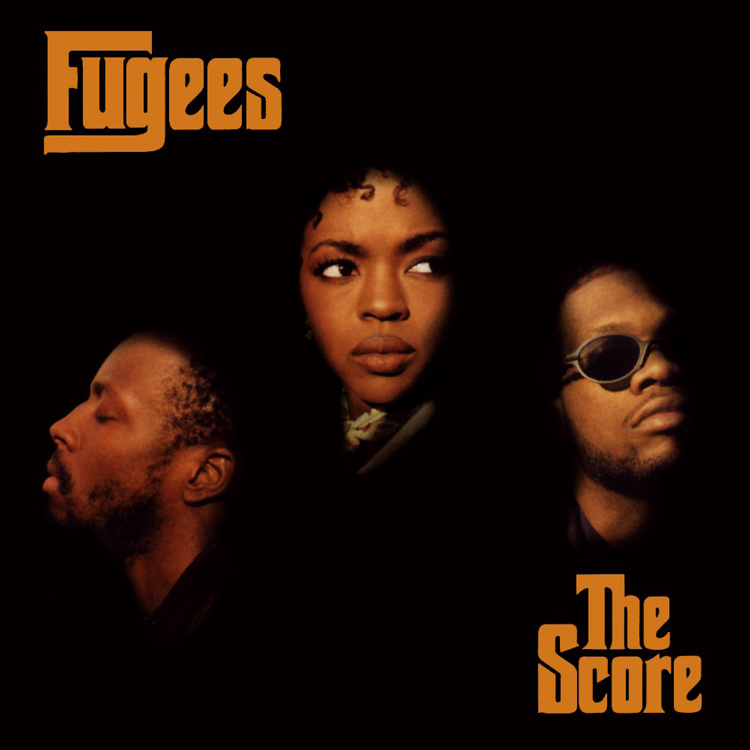 I could make the argument that The Fugees are the greatest rap group of all time, even with only two albums to their name, but for now I'll just settle on their sophomore release being my 3rd favorite record ever. Nowadays, idiot rappers talk about their songs being "movies" and painting a picture for the listener, but nothing has ever done that better than The Score (hence, it's name). Packed front to back with hits, each song still transports me back to high school and a time when you just knew Lauryn Hill would eventually do something to change the world (even if she's 6 hours late to arrive). And it's not just the chart-busting covers of "Killing Me Softly" and "No Woman, No Cry," it's real hip-hop jams like "How Many Mics" and "Cowboys," with the latter actually featuring underground heroes The Outsidaz. A decade from now, when there's a Straight Outta Compton-esque biopic about what actually happened behind the scenes between Wyclef, Lauryn, and Pras, then we'll finally know the truth. But until then, we can only guess what ended this greatness before it even really started.
2. Wu-Tang Clan, Enter The Wu-Tang, 36 Chambers (1993)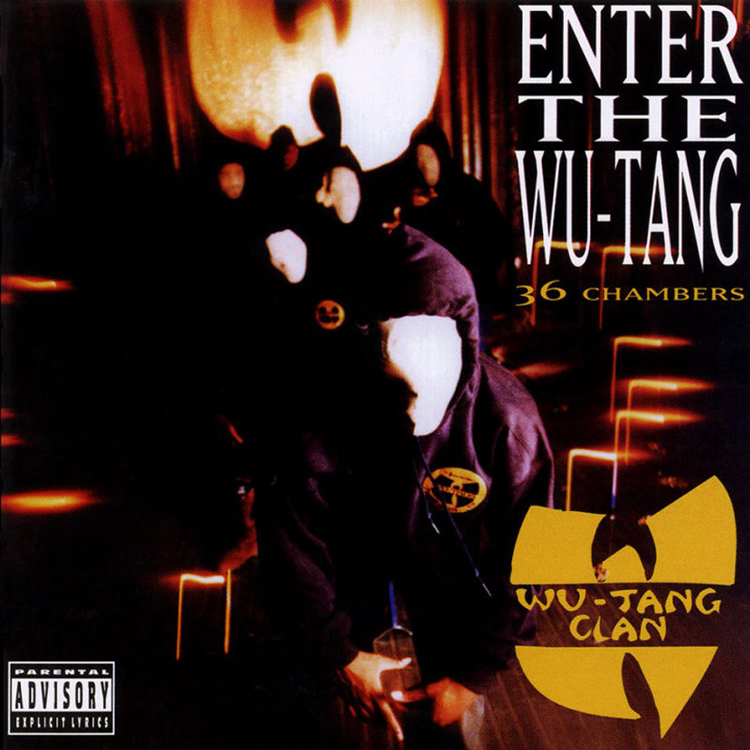 There's been enough oral history articles and retrospective pieces behind, without a doubt, the most important hip-hop collective ever, so I won't bore you with any more background. But I'll explain, as someone who bought the "Protect Your Neck" / "M.E.T.H.O.D. Man" 12" single on the day it was released purely because I liked the hand-drawn art, this shit was game-changing. Every element of every song on the album jumps out of your speakers. The RZA production sounded like nothing else on the market. The energy from every rapper (even U-God) was electric. This album bridged the gap between my skater friends and my hip-hop obsession. I finally had something we all agreed on. Not only did the Wu-Tang Clan never top its debut (despite shooting a later video on the set of Flintstones: Viva Rock Vegas which seemed like a surefire smash), I'm not sure even hip-hop on the whole has created anything better either. It was the most exciting time in the genre and if we can ever get even half the way there again, we'd be lucky.
1. Gravediggaz, Six Feet Deep (1994)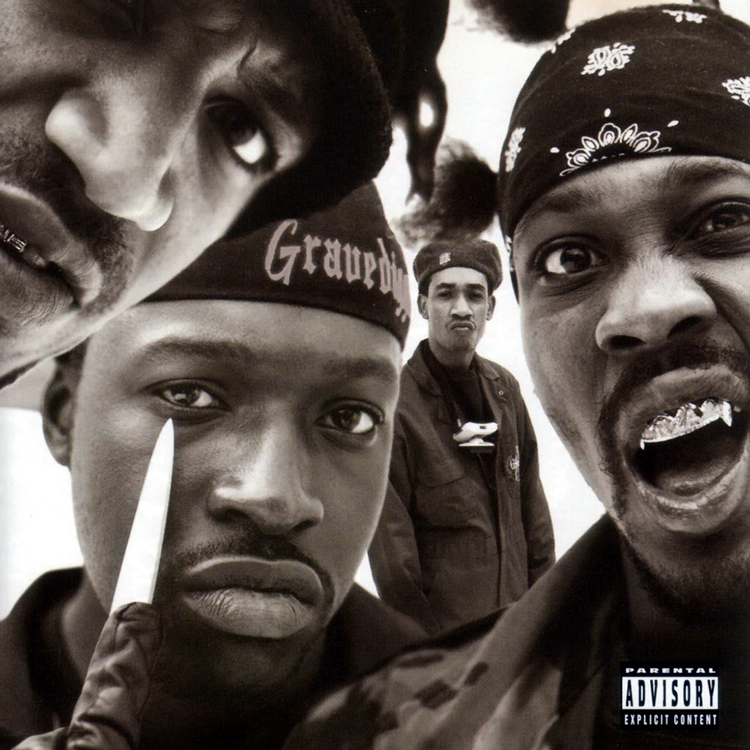 Listen, I've already written about how influential and important I find this record to be, and nothing has changed. It's the story of a handful of rappers and producers who faced major rejection at major labels, only to team up and create personas that literally had them coming back from the dead. It's Wes Craven rap produced by RZA and Prince Paul, and it's just the best. I met Tyga when he was 18 years old at a 4th of July BBQ a few years back. We started talking about hip-hop and he was actually really nice and humble, asking me about the Golden Era of rap and what he needs to check out. I suggested Camp Lo and Gravediggaz, two albums that shaped my entire personality. I made sure he wrote them down. He shook his head and promised he would listen. I saw him again a few months later at a TV taping. We exchanged pleasantries and he quickly let me know he listened to both Camp Lo AND Gravediggaz and loved them both. I was so excited to hear this and smiled all the way home. But I have to ask now, if he loved those albums so much, why does all his music still fucking suck so bad?
***
Jensen Karp is a writer and owns Gallery1988. His memoir, Kanye West Owes Me $300 (and other true stories from a white rapper who ALMOST made it big) is out now. Visit JensenKarp.com to get a copy and learn more.