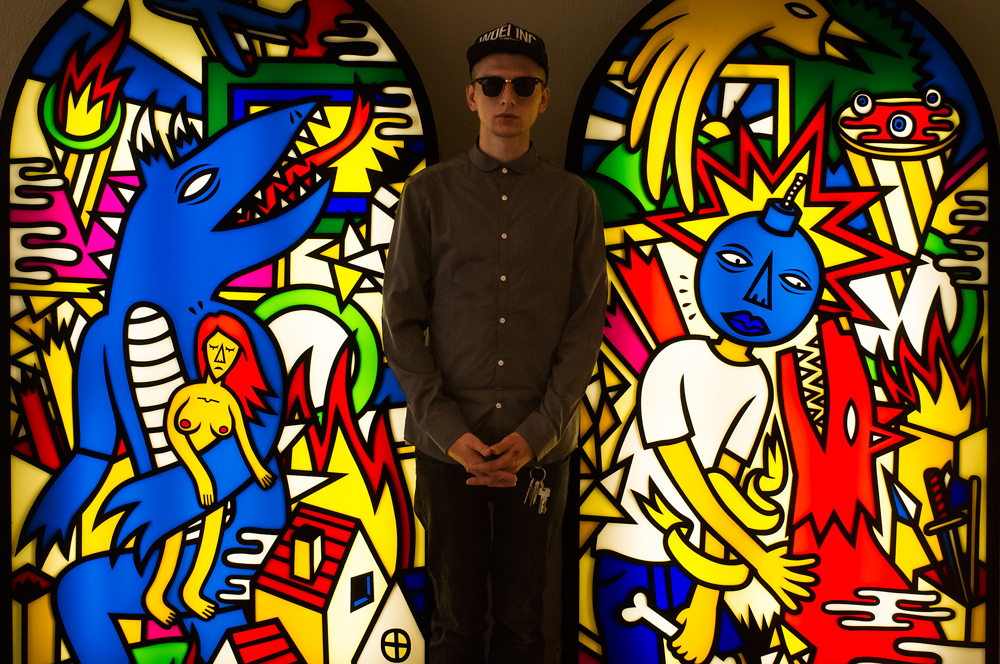 The Hundreds is pleased to announce the release of the The Hundreds by Iwan Smit collection, available at The Hundreds' flagship locations on Thursday, September 13, 2012, select authorized retailers in the Netherlands on Saturday, September 15th, and through the Online Shop on Monday, September 17th.
Iwan Smit hails from The Netherlands. Known for his strong and colorful graphic design abilities, and his quirky handmade sculptures, The Hundreds teamed up with him to create a bold artist series collection.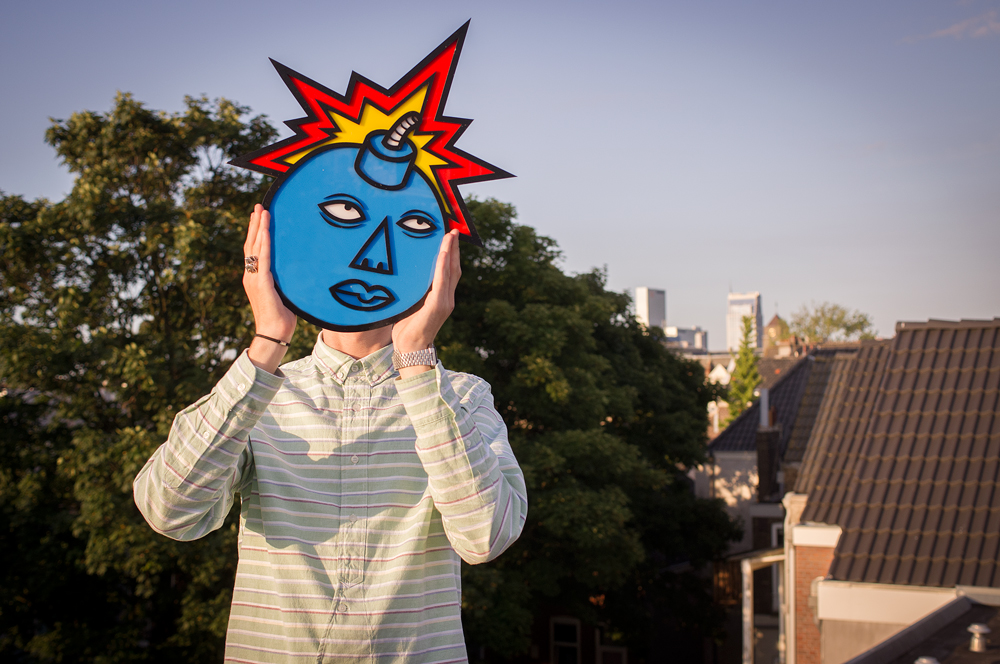 "What I tried to do for this line was to create images that not necessarily respond to each other by context, but told a story apart from each other. The color scheme ties the line together.
The problem sometimes with an overlapping theme is that the images start to blend into each other. I really wanted to avoid that so that's why I choose to go a different direction.
I don't like pre-chewing the content of the illustrations, and I find it hard to answer the question of what the story is behind the images. I like it when people let their own imagination tell the story."
– Iwan Smit on his collaboration with The Hundreds.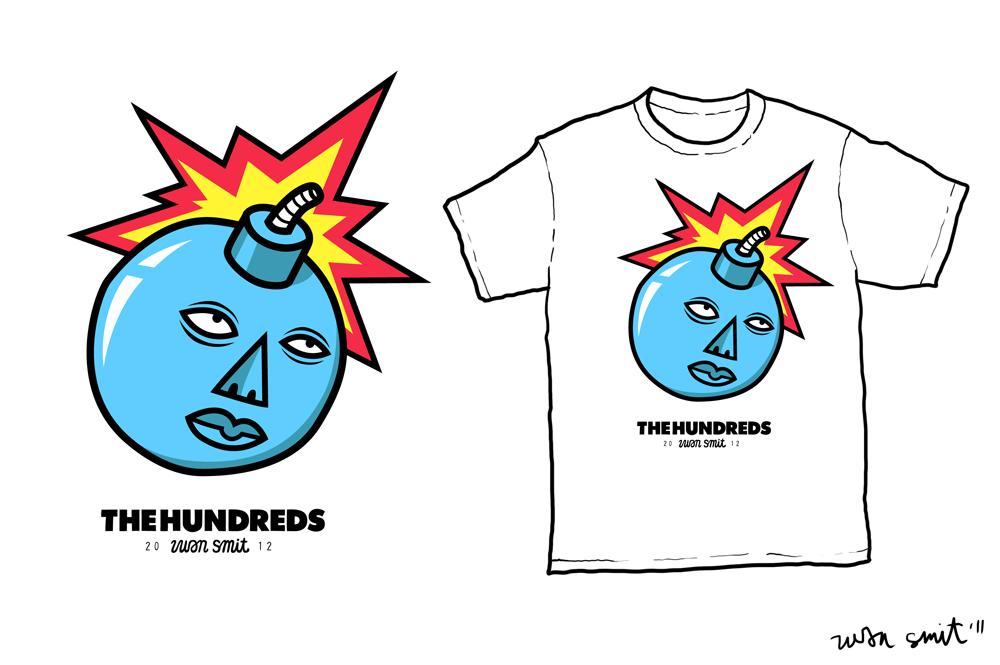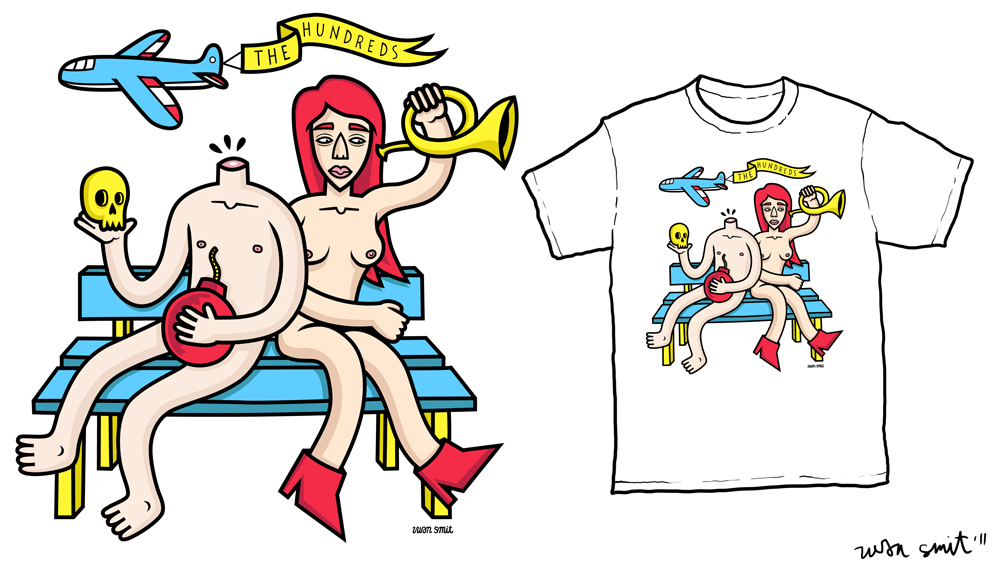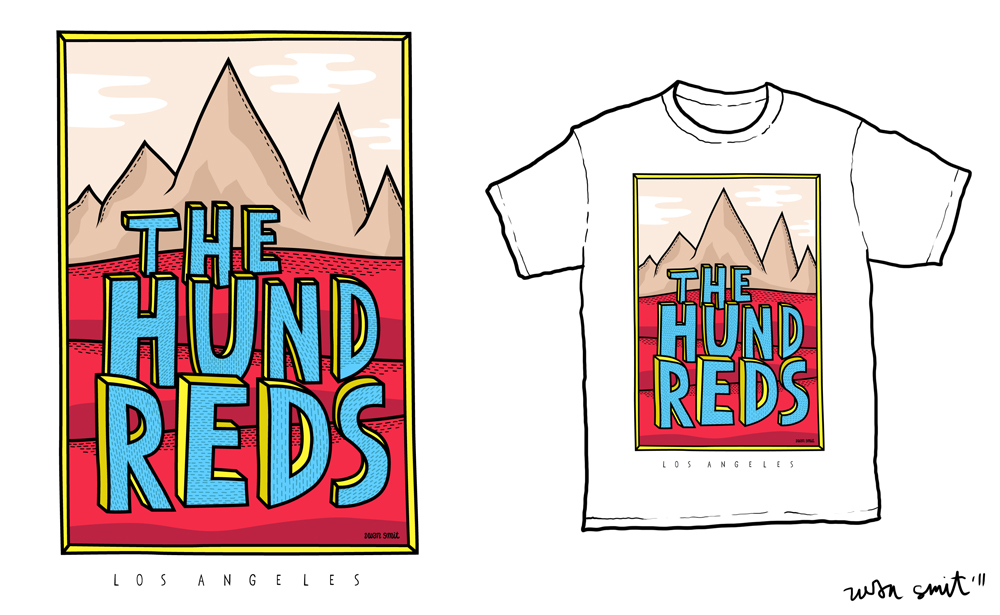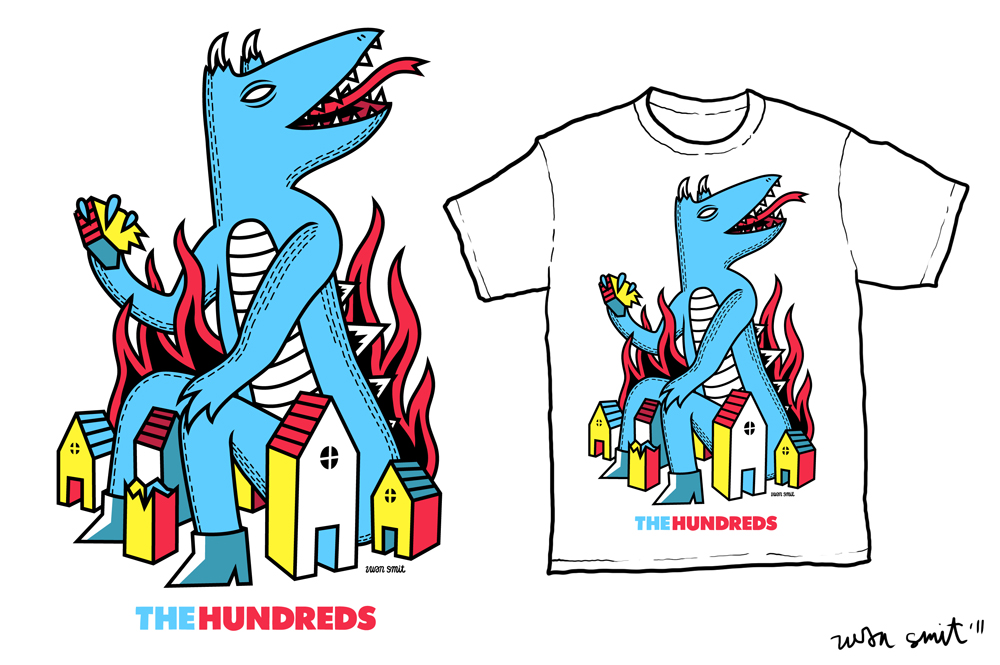 The limited The Hundreds by Iwan Smit collection consists of five different graphic tees, one crewneck sweatshirt, and a snapback featuring Smit's unique artwork. Smit's graphics are a perfect combination of his vibrant work, while staying true to the design of The Hundreds.