Despite crazy snowstorm weather, artist Aaron Kai and confidant/comrade/manager Aaron Lau landed safely in Philly this past week for the P's & Q's The Hundreds by Aaron Kai event release and Q&A. P's & Q's is a family owned and operated Streetwear/contemporary menswear boutique in the heart of Philadelphia, and one of The Hundreds' longtime partners and friends (last year, Ben and Bobby Hundreds hosted a Q&A there and fell in love with the city).
The shop's own talented Saeed Ferguson welcomed the duo and took all the photos in this post. 4 days in Philadelphia? Bring it on.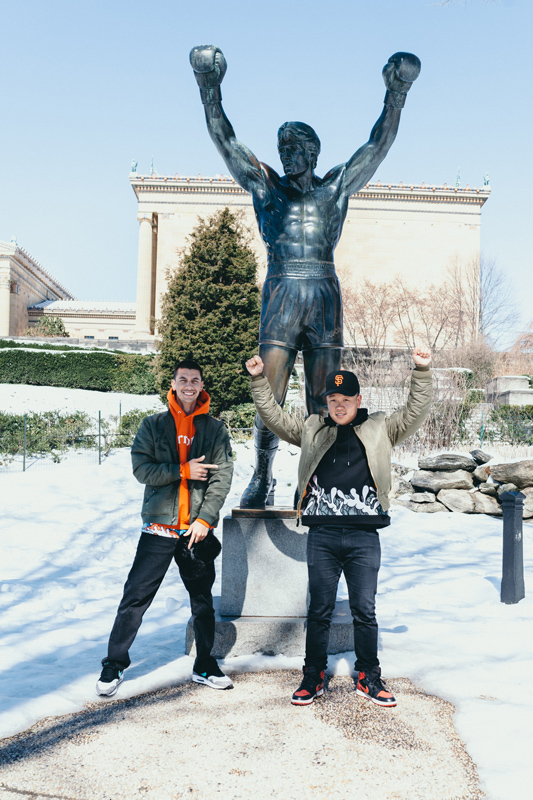 Aaron Kai is wearing The Hundreds by Aaron Kai collection's MA-1 bomber. Shop that HERE, at one of our flagships, or at a stockist near you.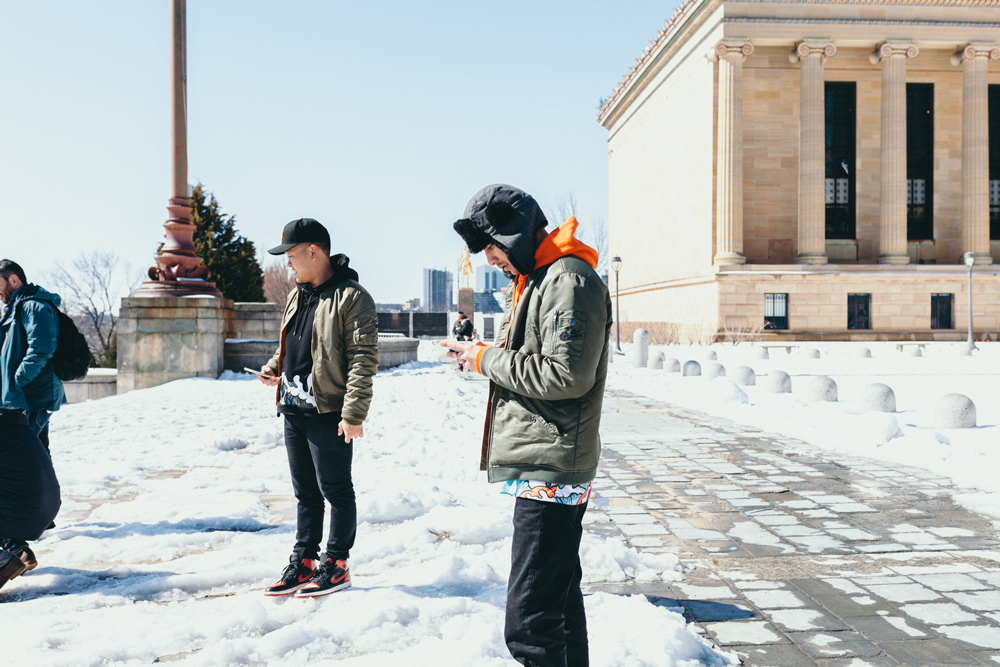 That's Ky Cao, P's & Q's founder/owner with the Aarons.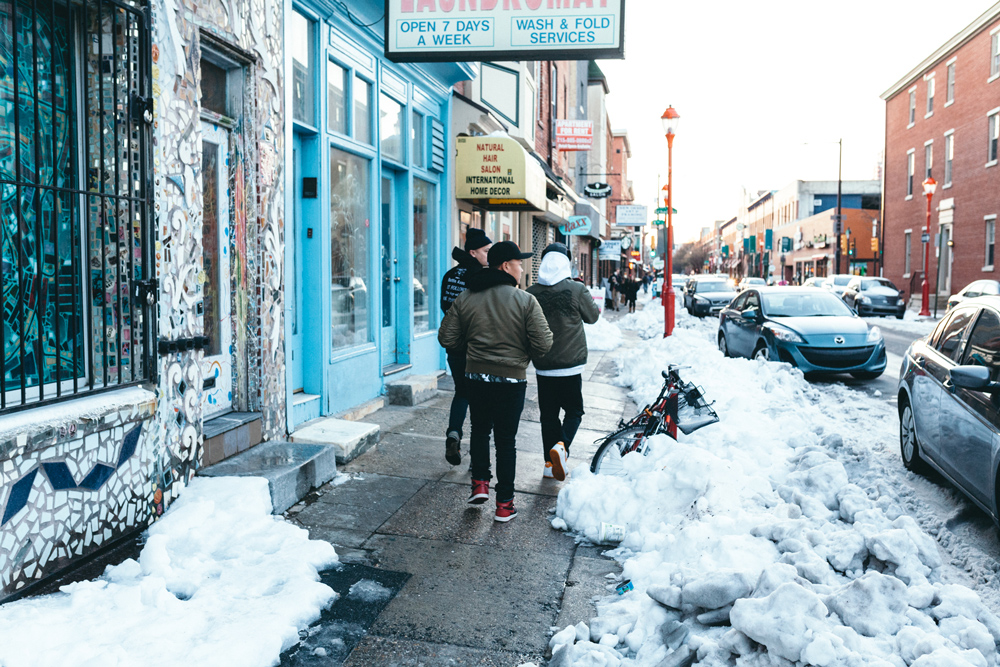 At P's & Q's.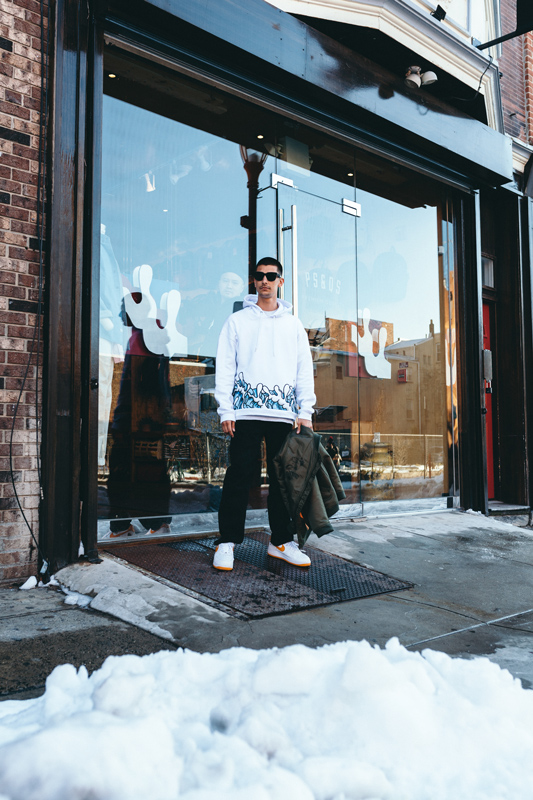 But let's rewind that back. See the waves peeking through the window? P's & Q's made that out of cardboard and hung it up: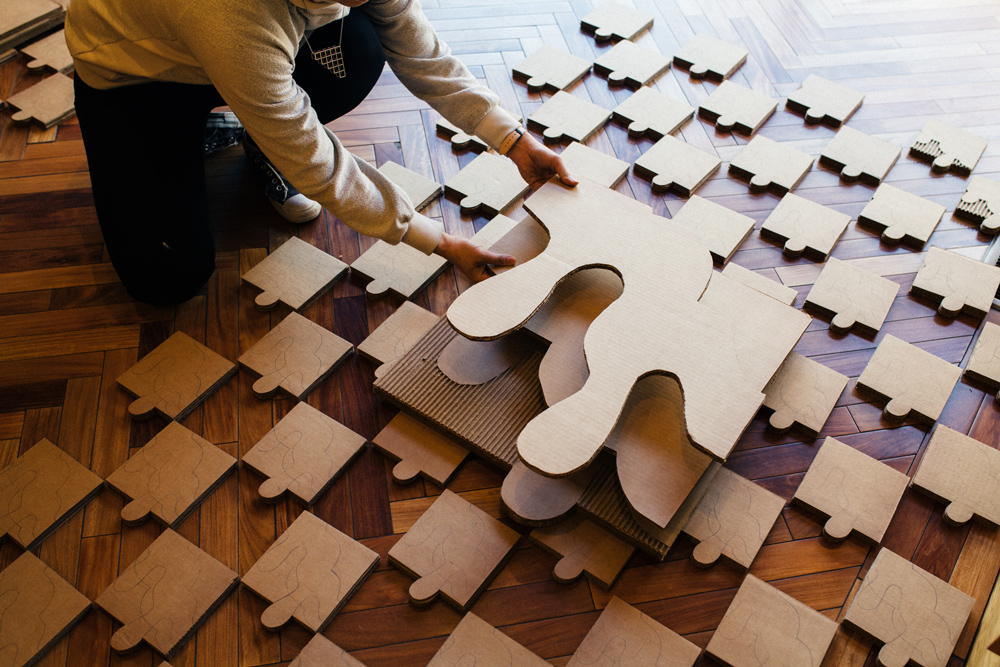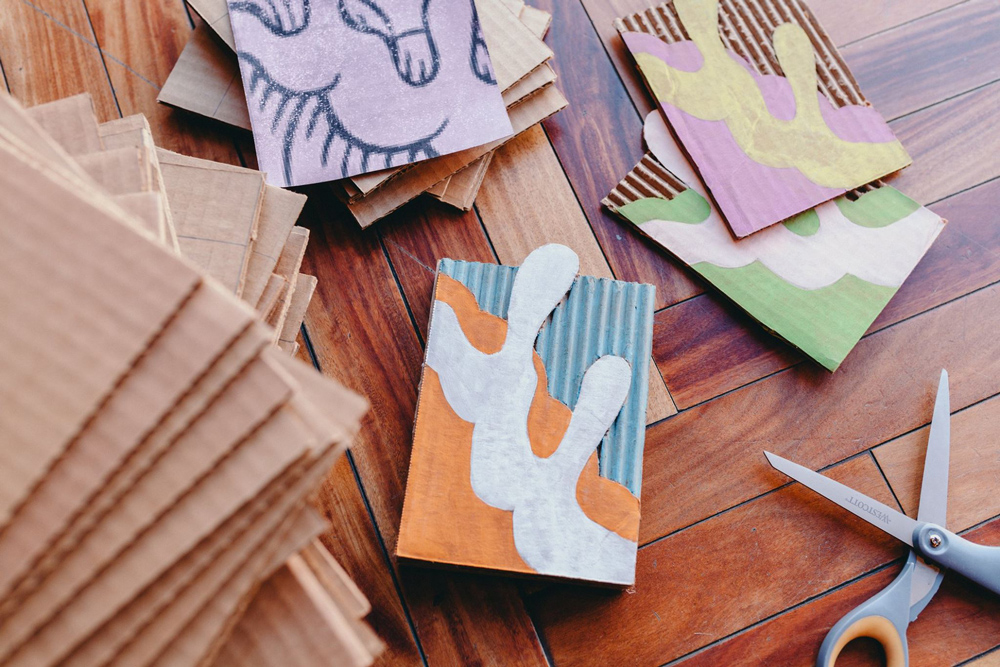 Last year, they killed it too, with a black rose bomb display for Bobby and Ben's Q&A. Check that out HERE in Bobby's blog post.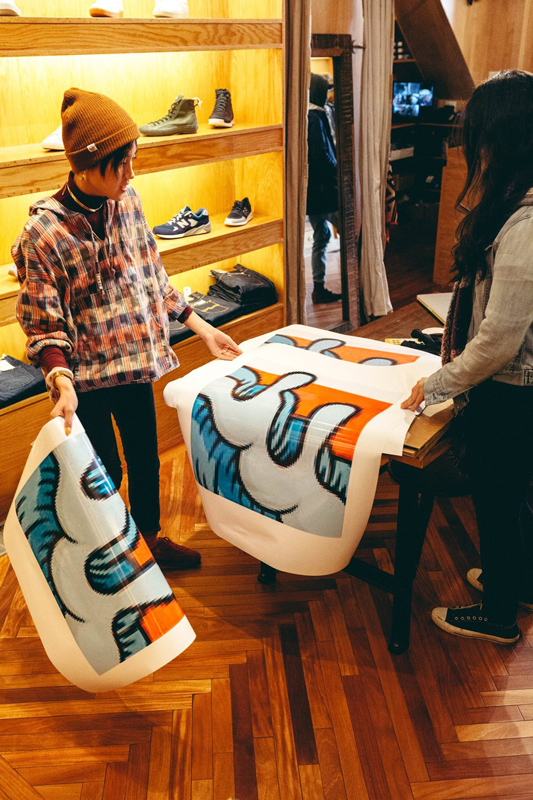 But back to Aaron Kai.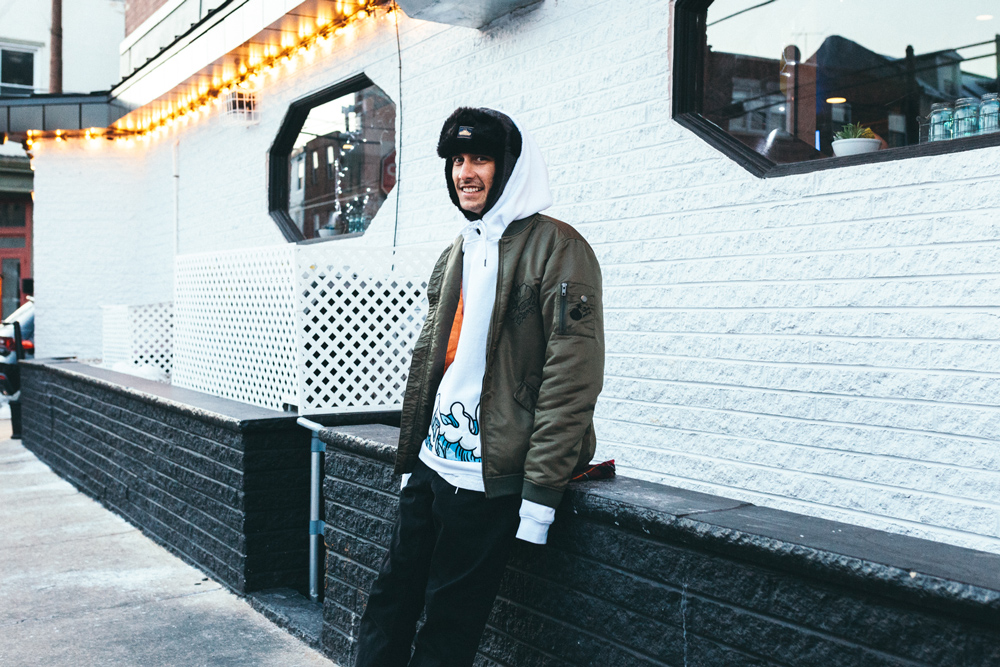 Aaron Lau, Saeed Ferguson (finally, the man behind the camera emerges!), Aaron Kai, and P's & Q's head honcho Ky Cao.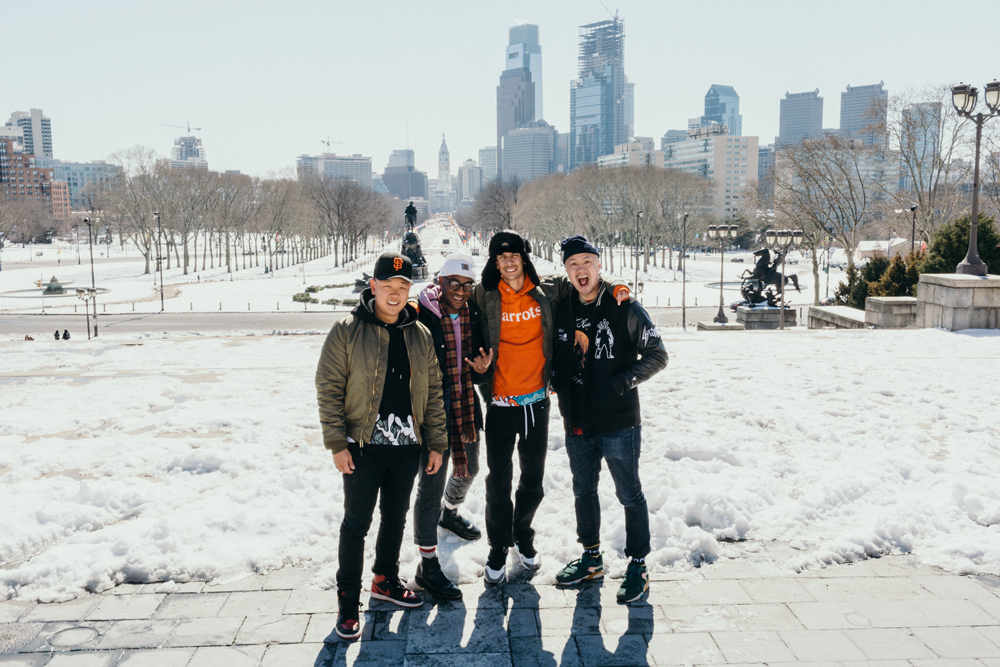 Saeed and Ky took the crew to do some real Philly things. Brisk and a cheesesteak. #RSWD.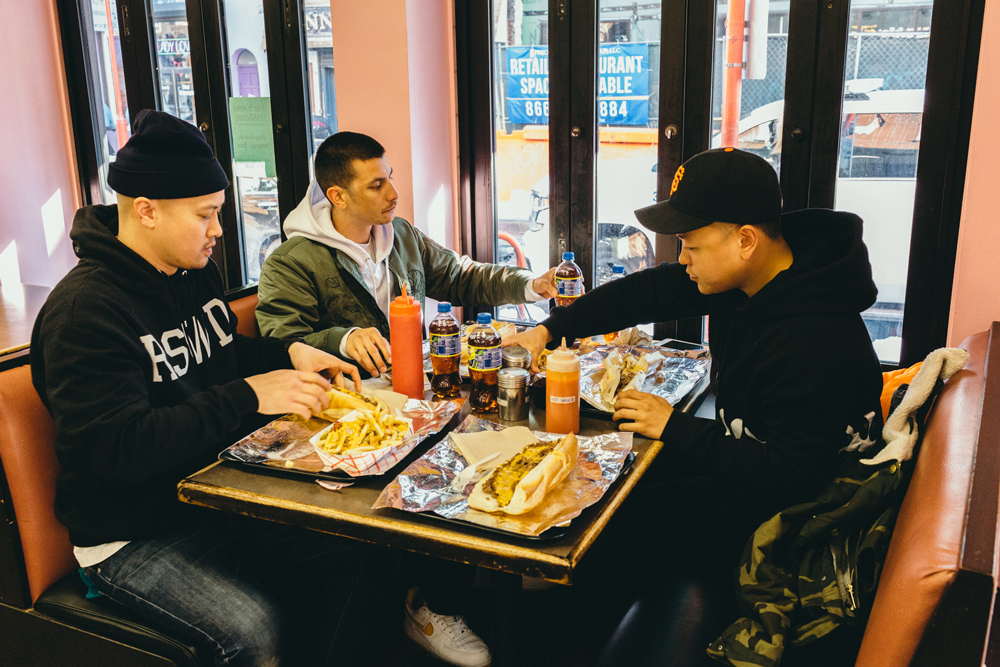 Ben and Bobby Hundreds introduced Ky & Saeed to Aaron at Agenda this past January.
Saeed says: "We went to almost every great restaurant in Philly it seemed haha, I'm still stuffed from all that eating. We took Aaron to get his first cheesesteak, we took him to Rick's restaurant Le Viet, we took him to our favorite Thai restaurant Tamarind, we even took him to North Philly just to eat chicken pho haha."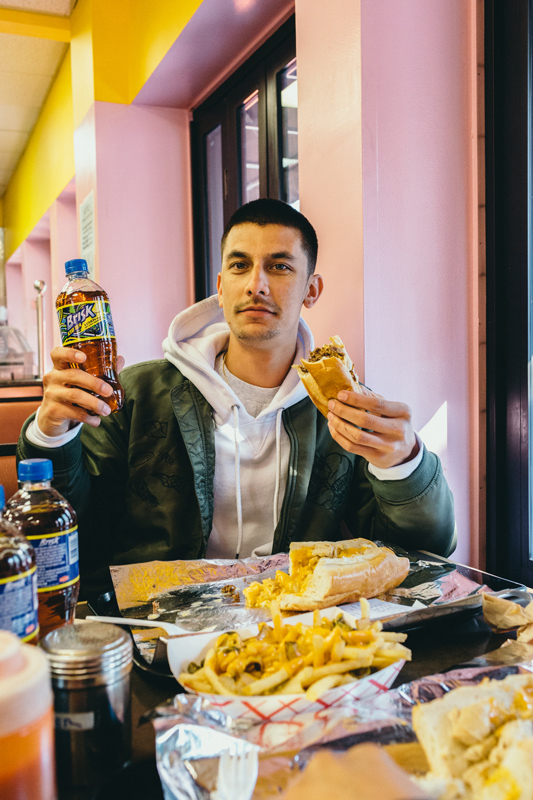 Aaron was supposed to paint a mural, but the weather wasn't having it, so he painted something special just for the shop: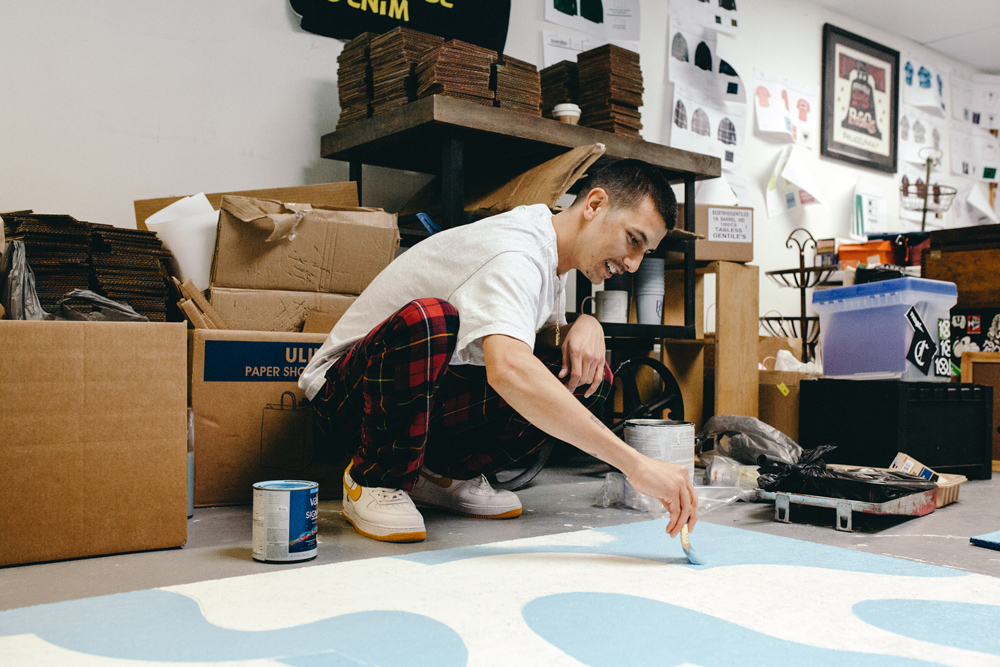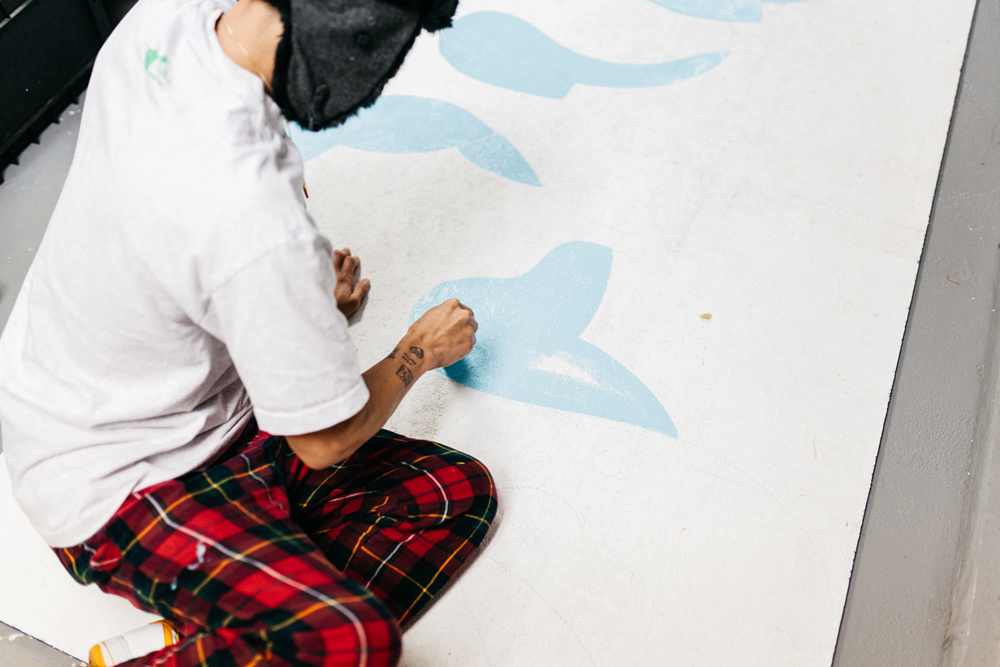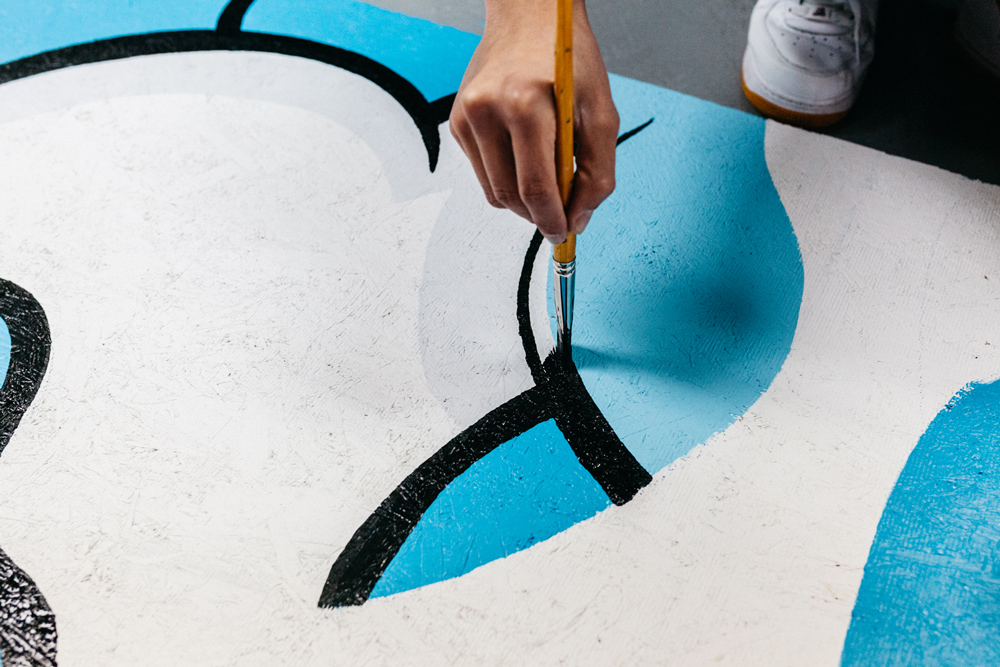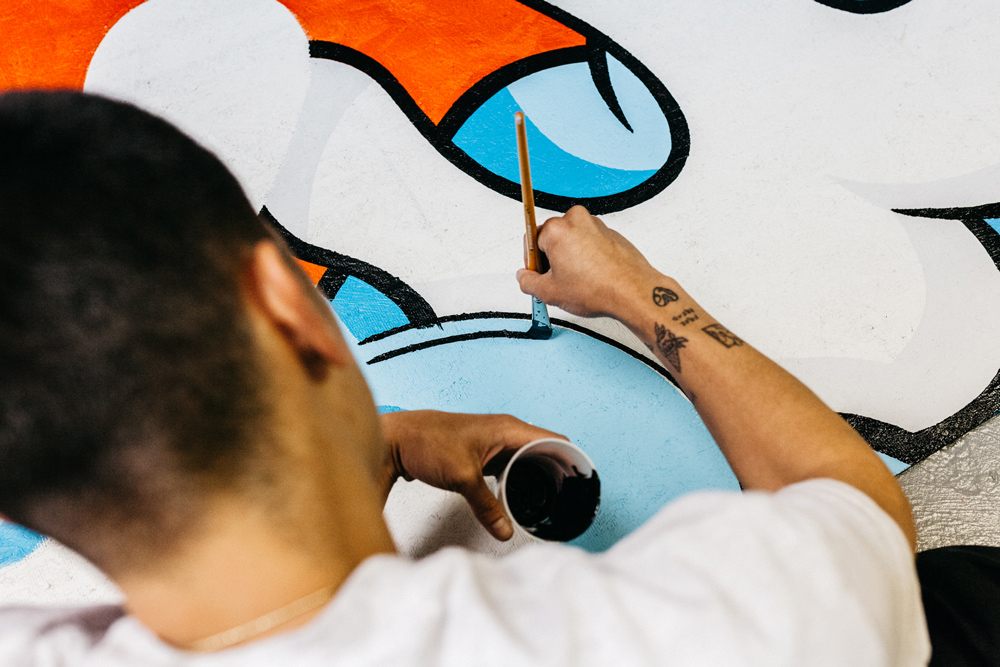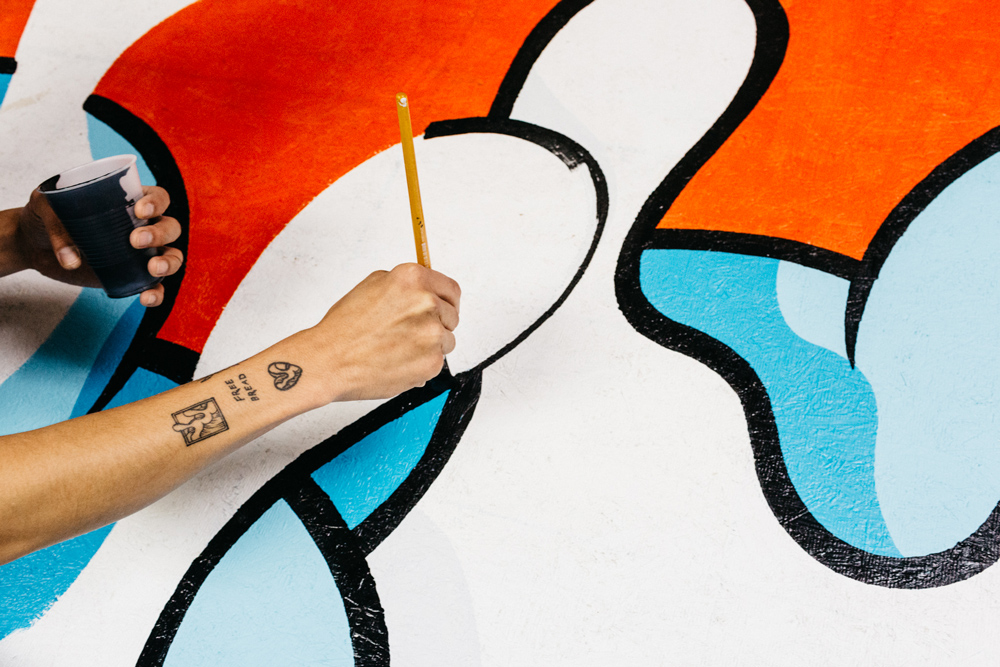 Wearing The Hundreds by Aaron Kai.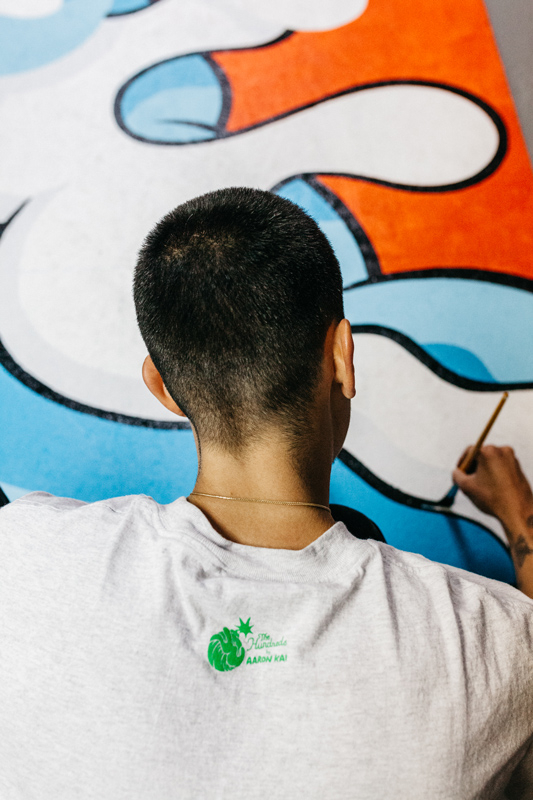 Wavy.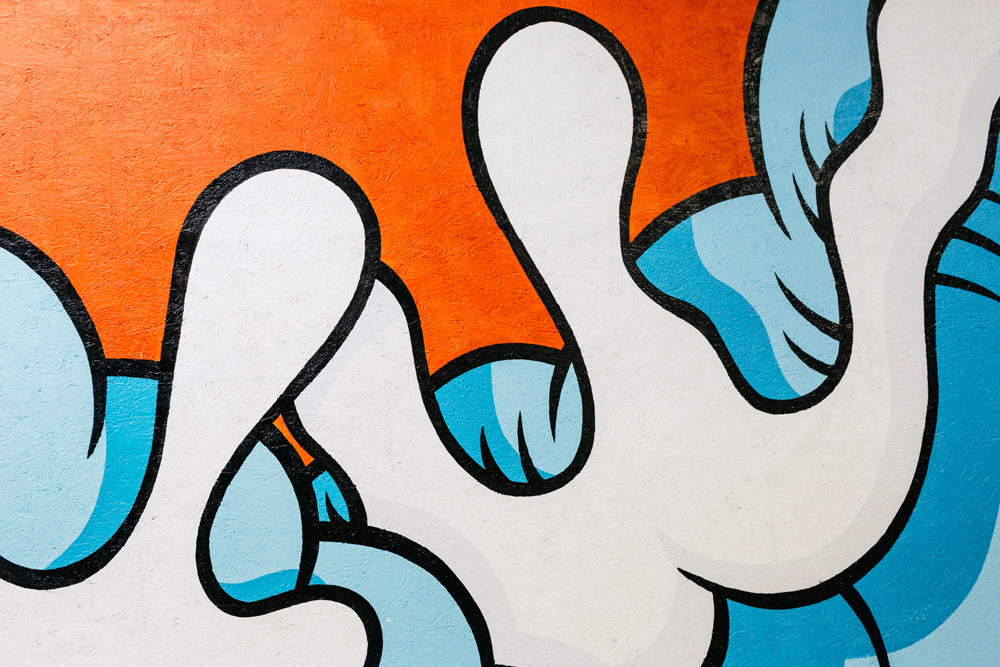 Now back to P's & Q's for the Q&A.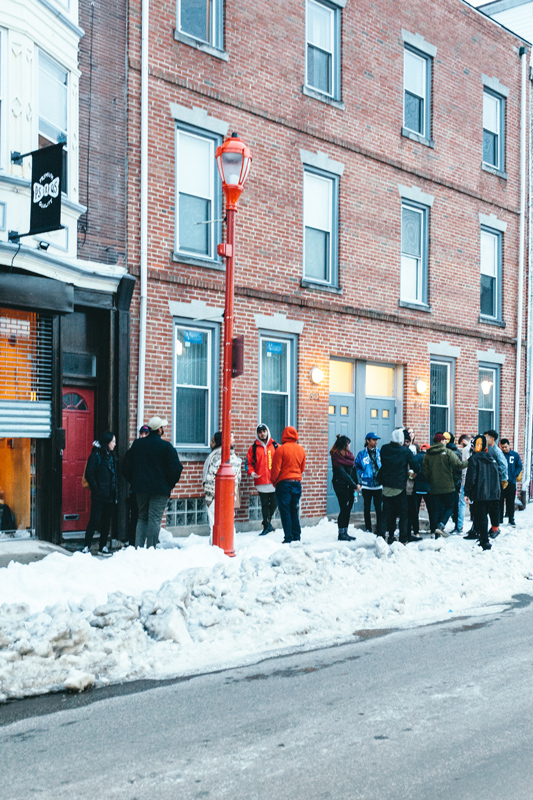 Saeed Ferguson: "From the moment we met Aaron Kai we knew the collaboration event would be a success, though the response exceeded our expectations. Our RSVP list was packed within minutes of mentioning it on Instagram, people were so stoked for it!"
Aaron Lau takes the mic.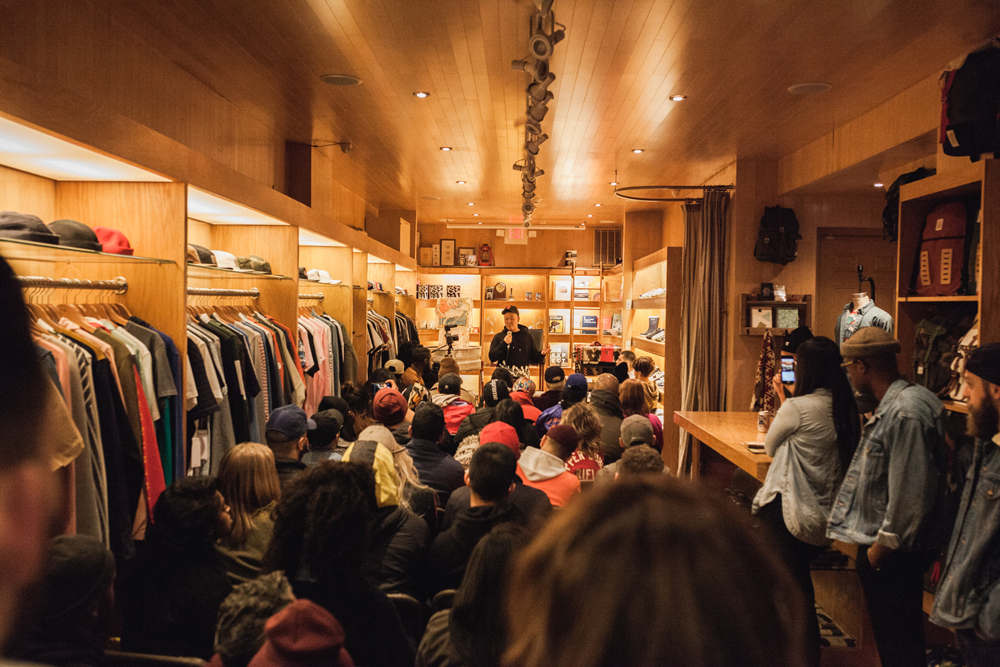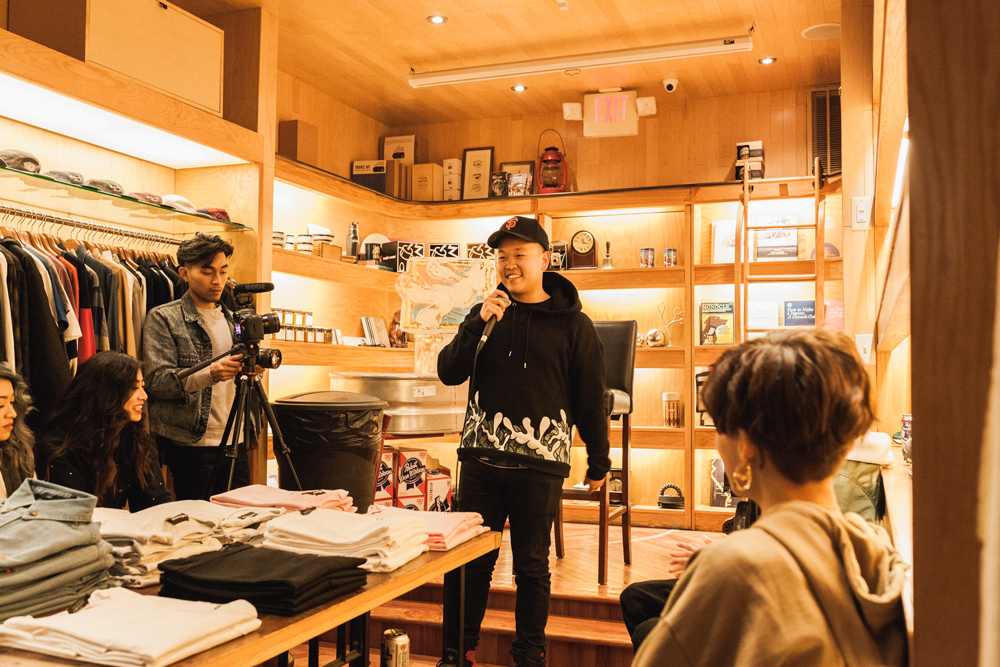 Man of the hour.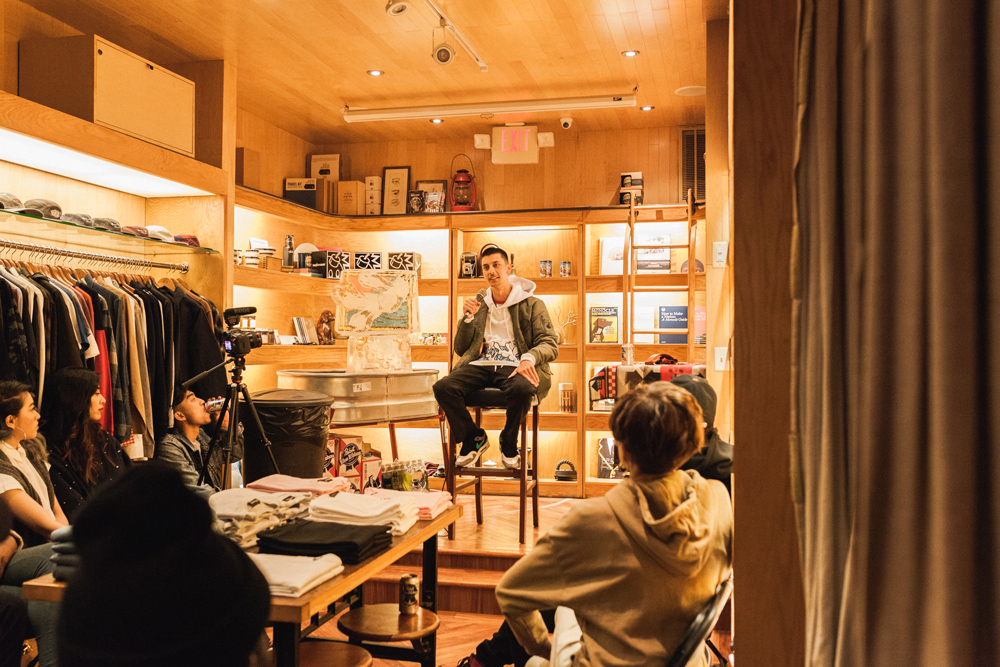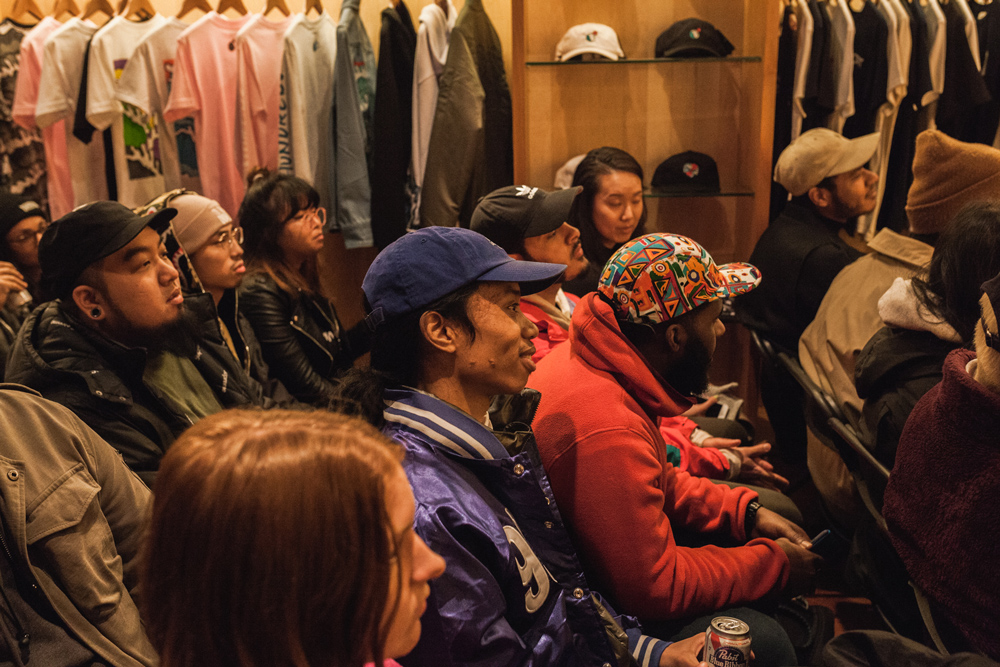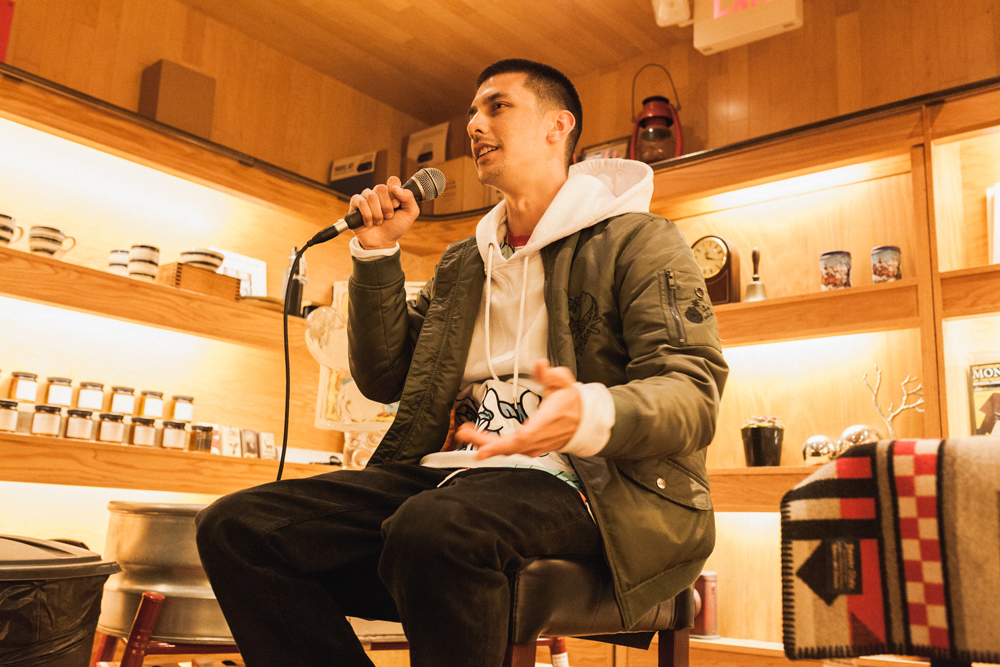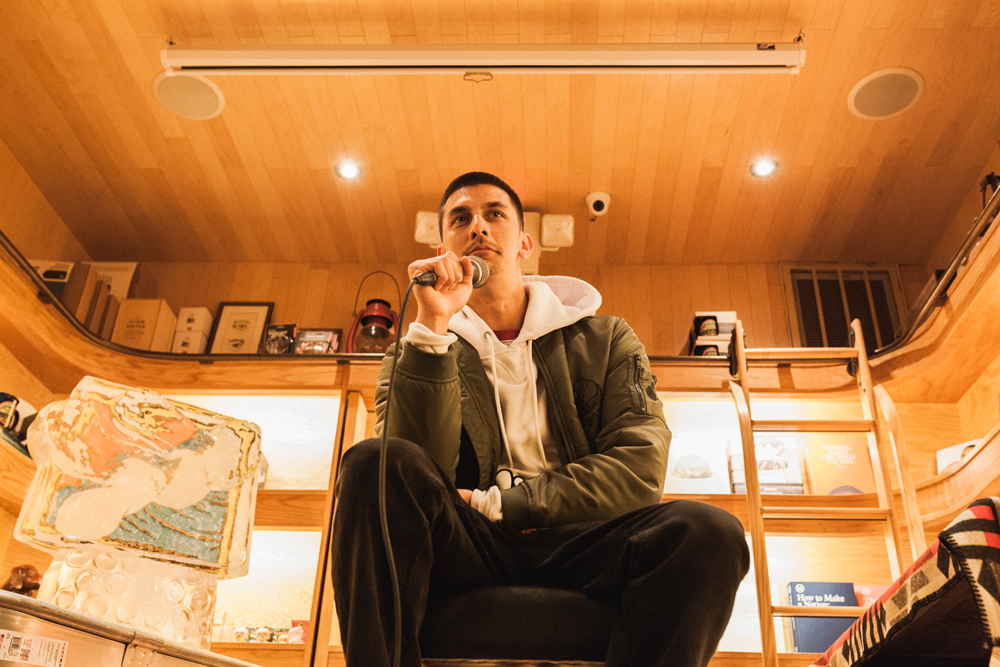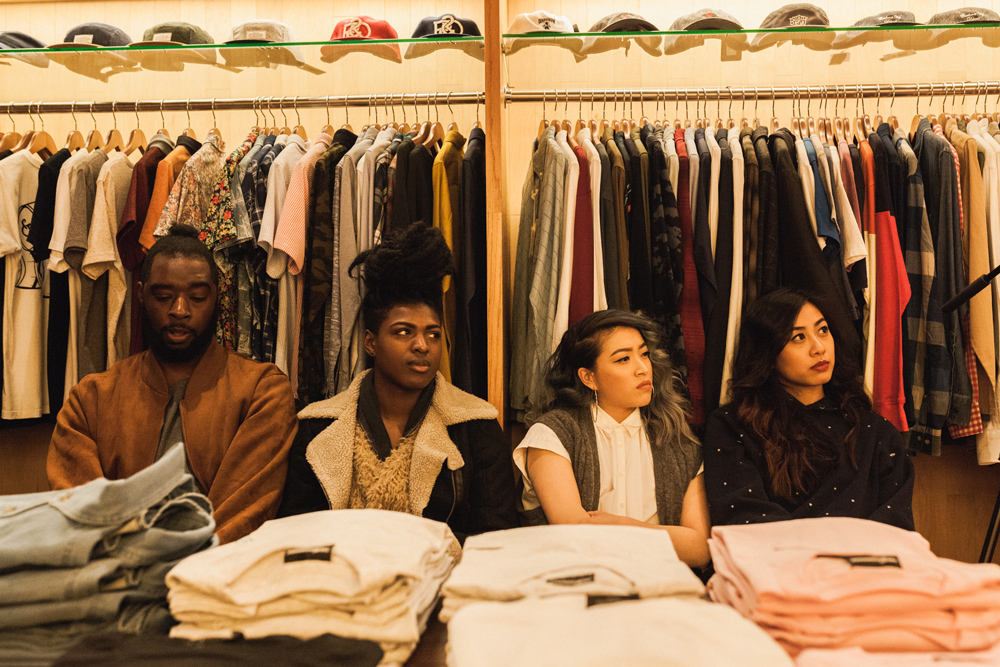 Saeed Ferguson: "One of our friends got so inspired that he got a killer Aaron Kai wave tattooed on his left forearm, it was unreal."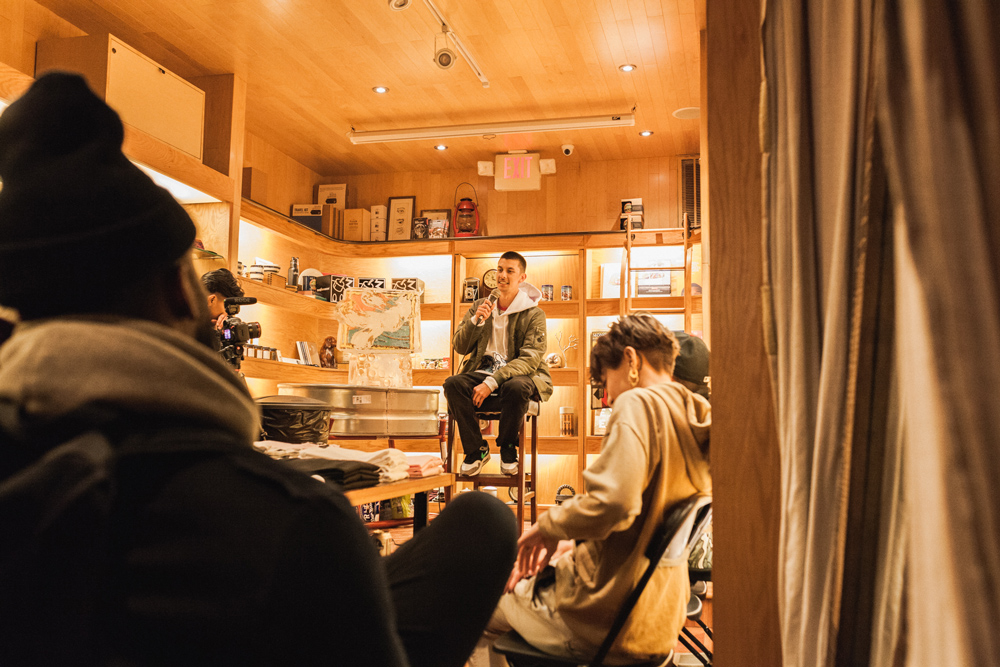 Saeed Ferguson: "During the event, the shop was packed and you could feel the positive energy in the air, everyone was really excited to meet both Aaron Kai and Aaron Lau. The collaboration collection almost sold out completely that night too, it was really well received—people were wearing the pieces as soon as they bought them!"
Sporting the "Waves" embroidered pullover hooded sweatshirt (it's sold out online but find it at a flagship or stockist near you).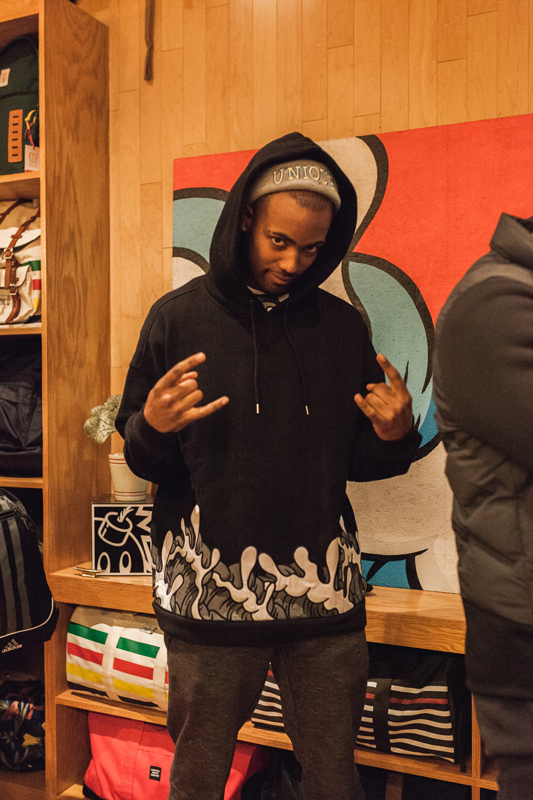 We spy someone wearing a The Hundreds by Aaron Kai MA-1 bomber. The embroidery on the back is really something.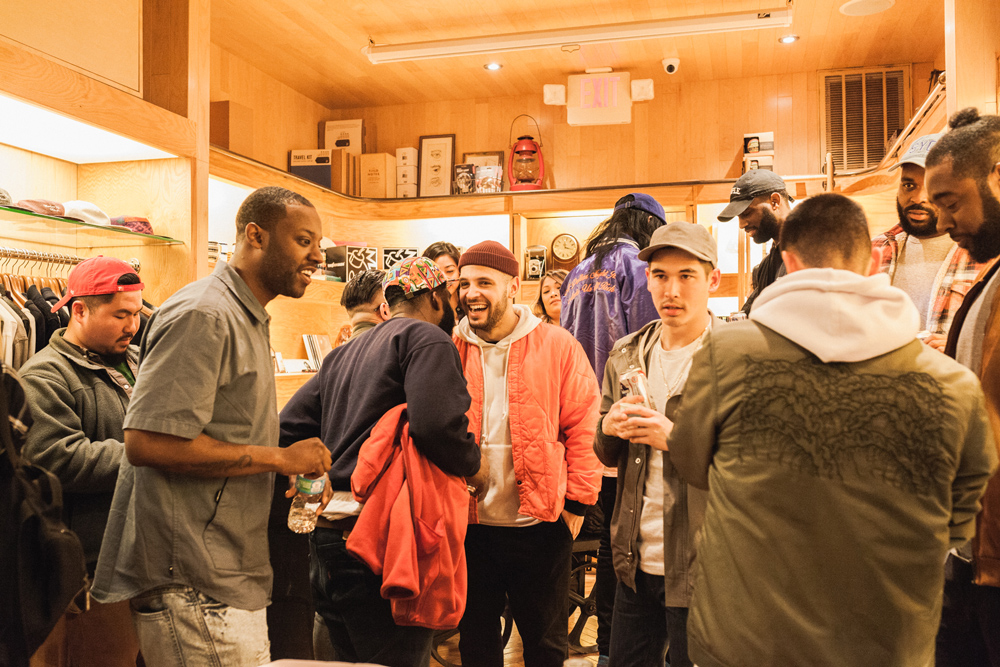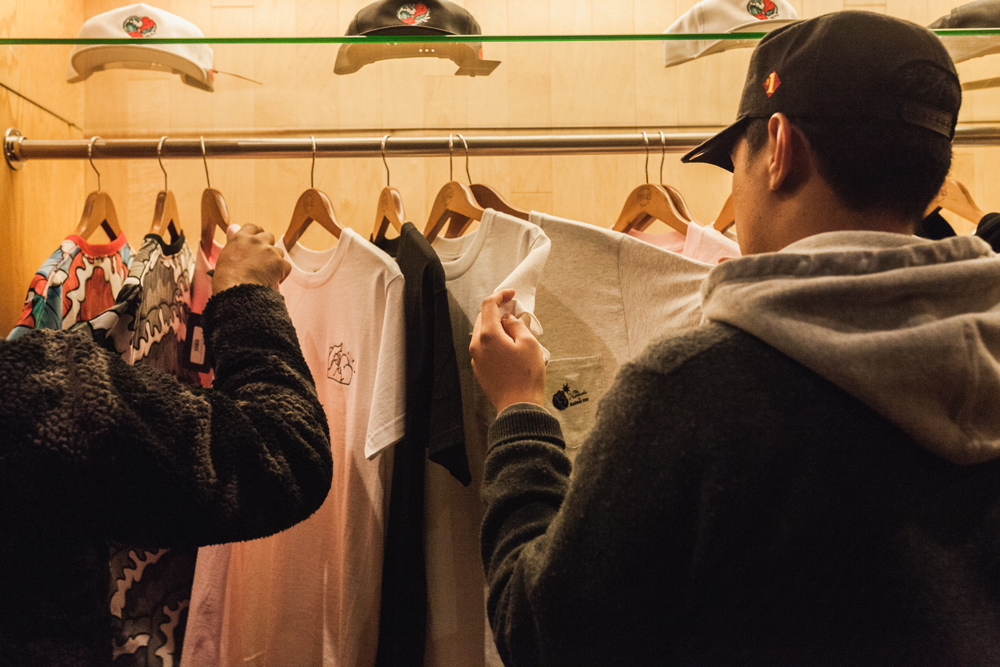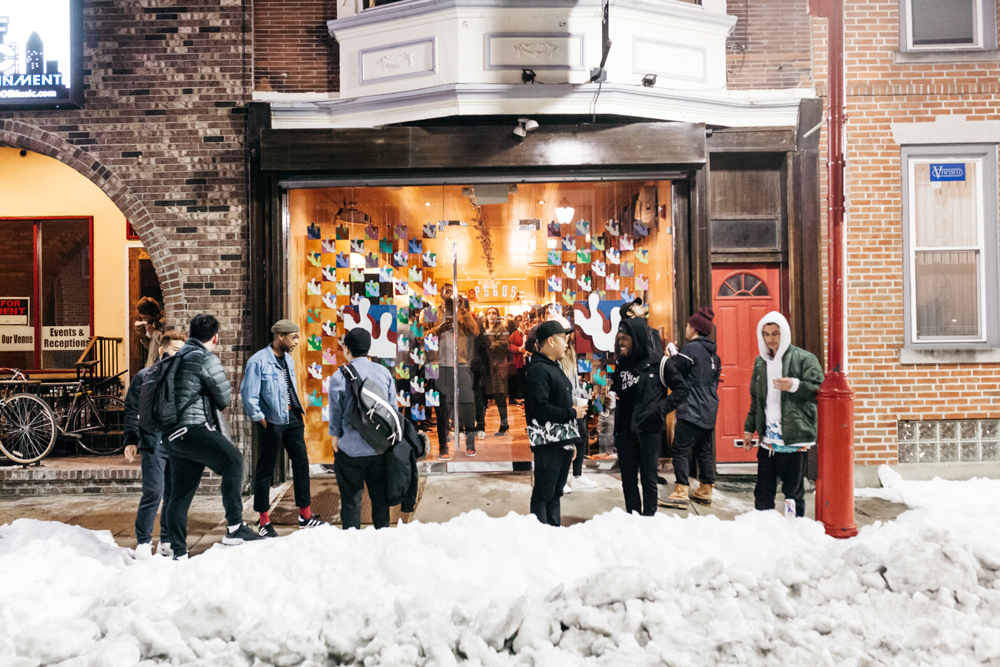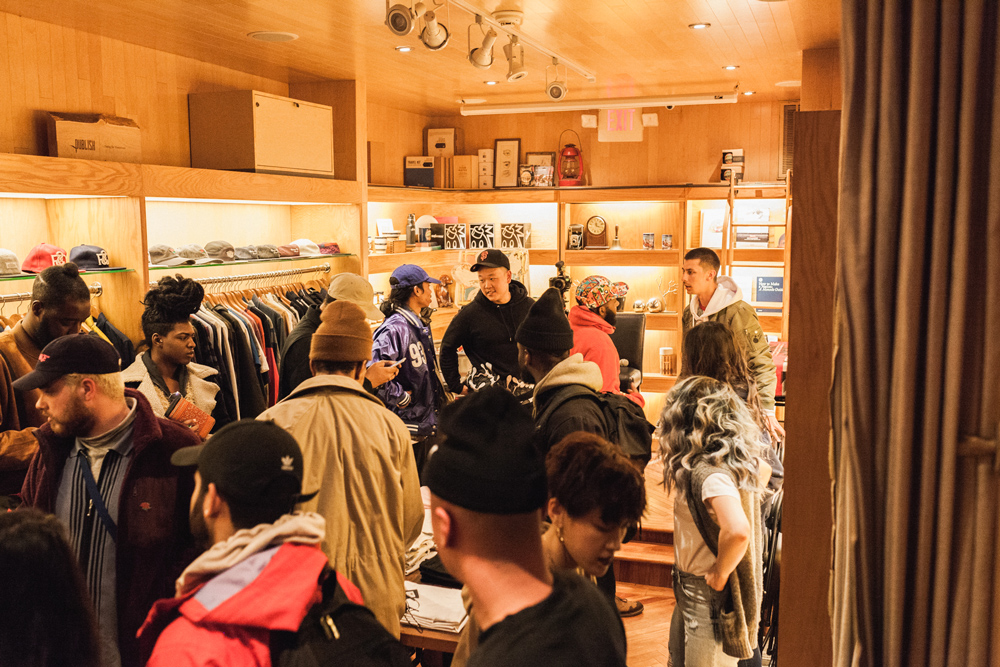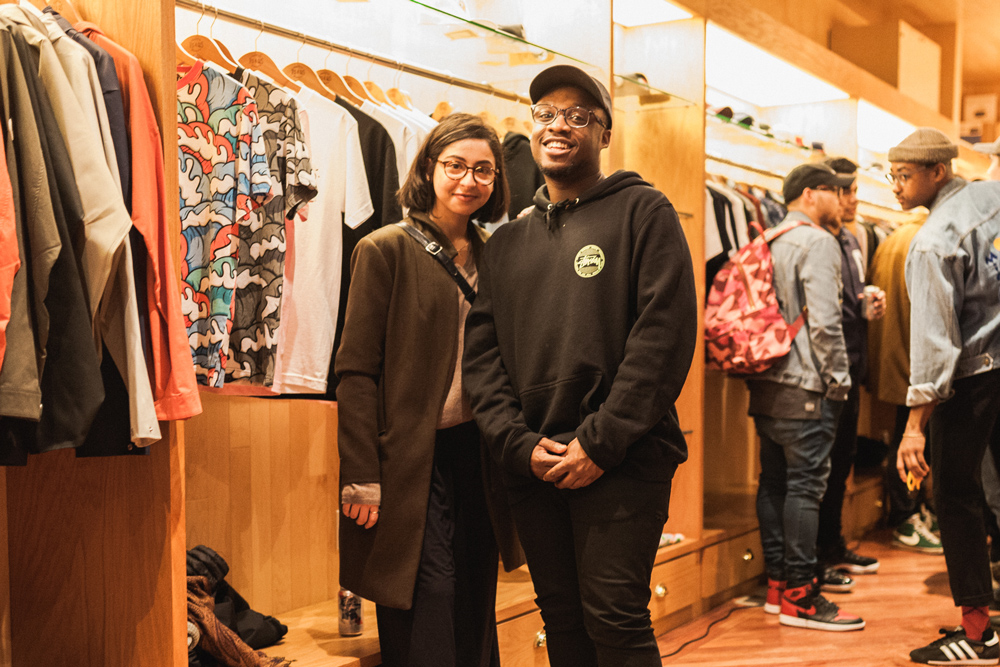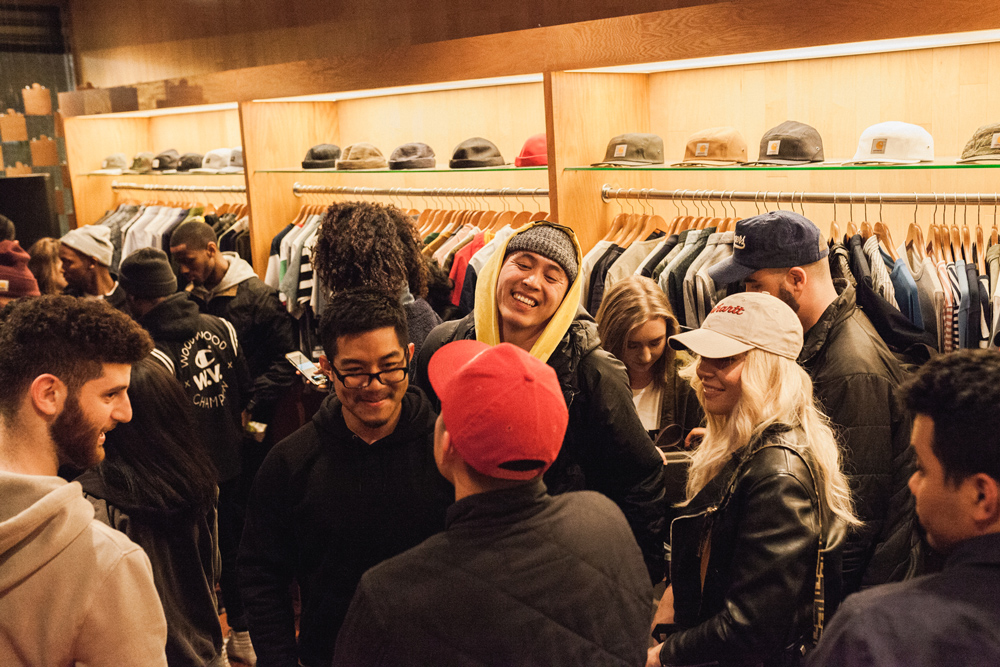 HI AARON.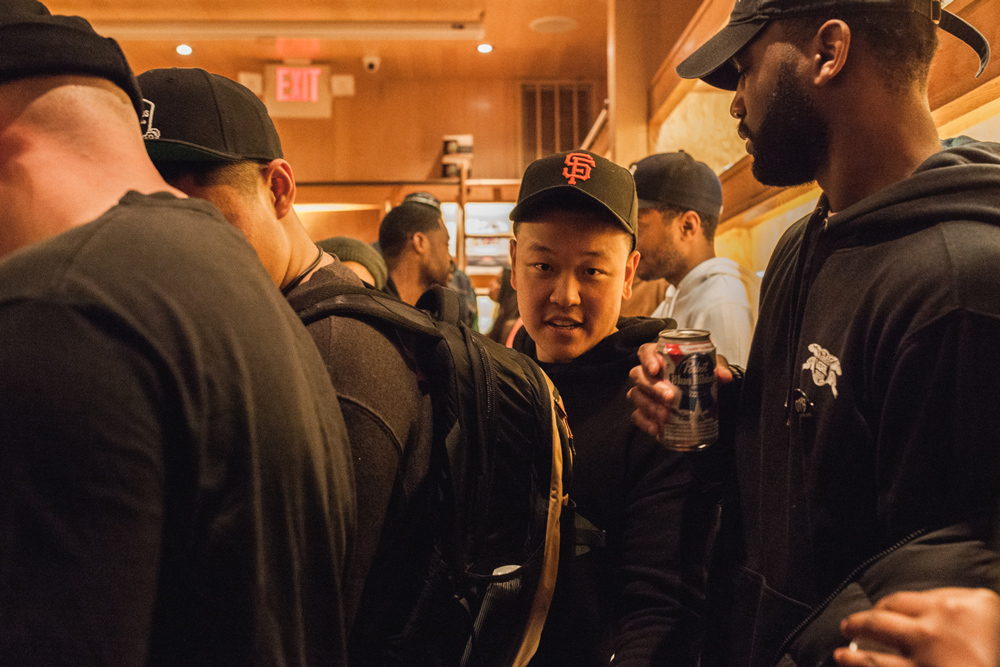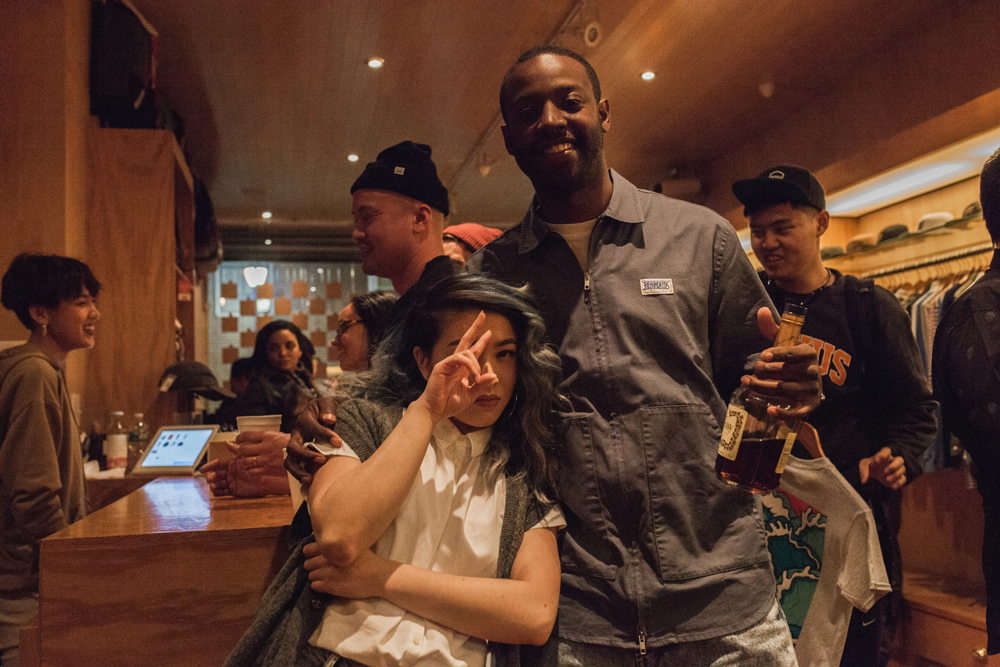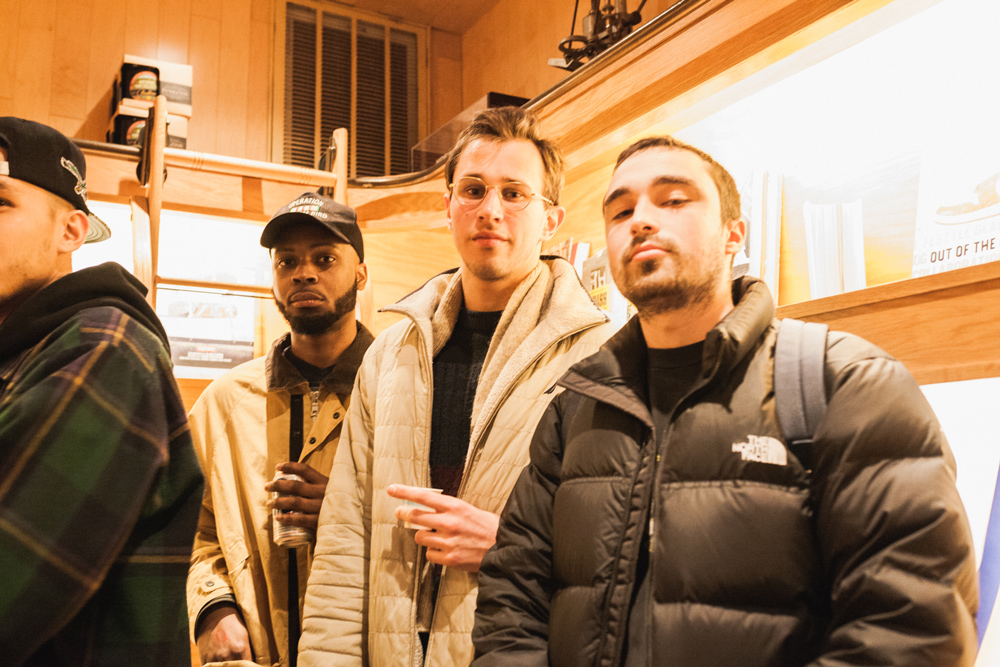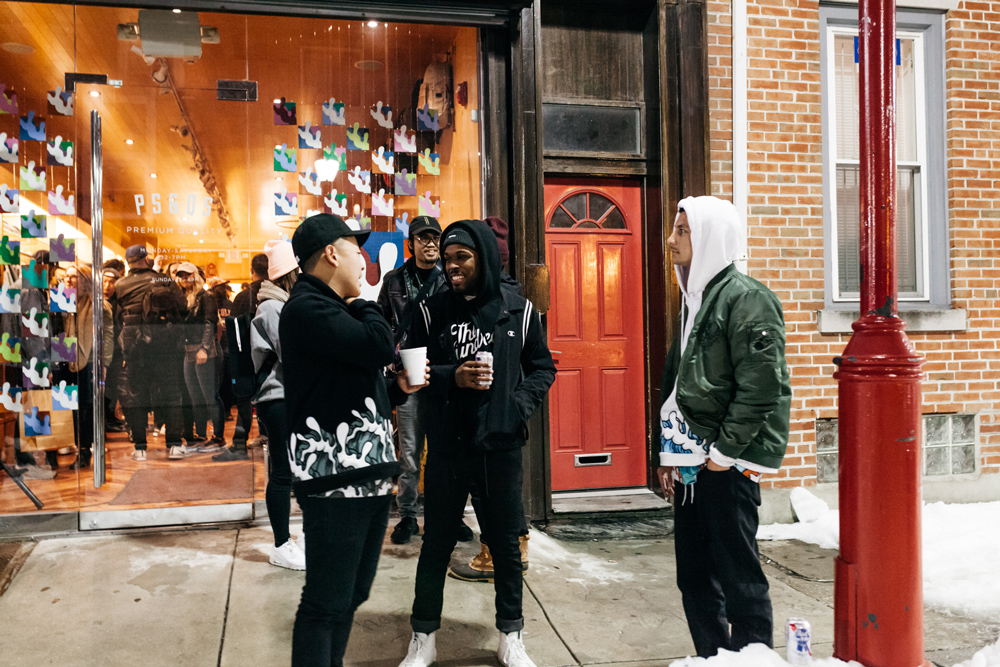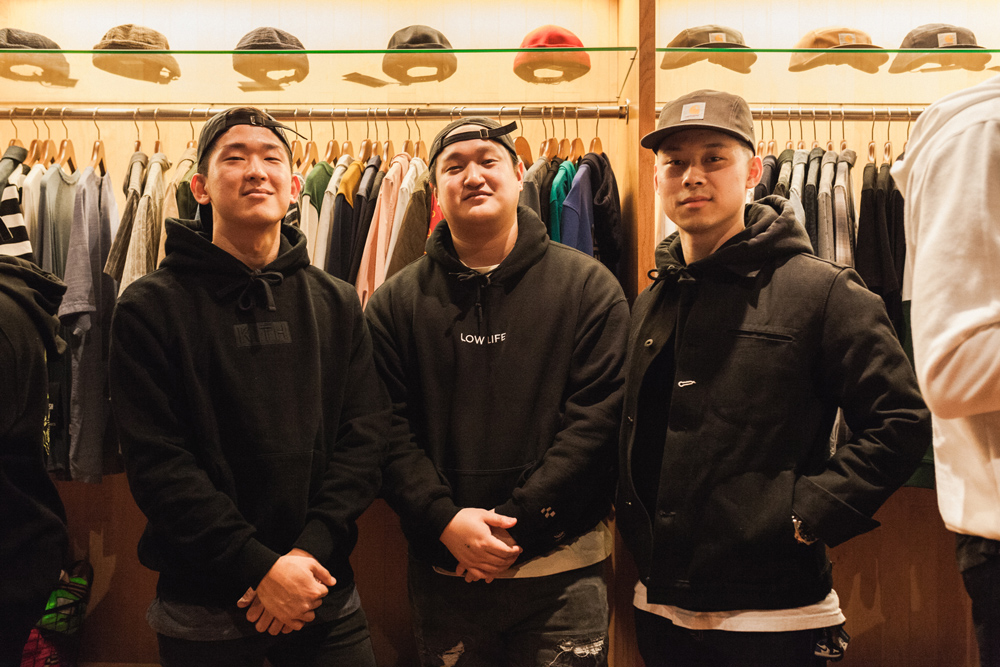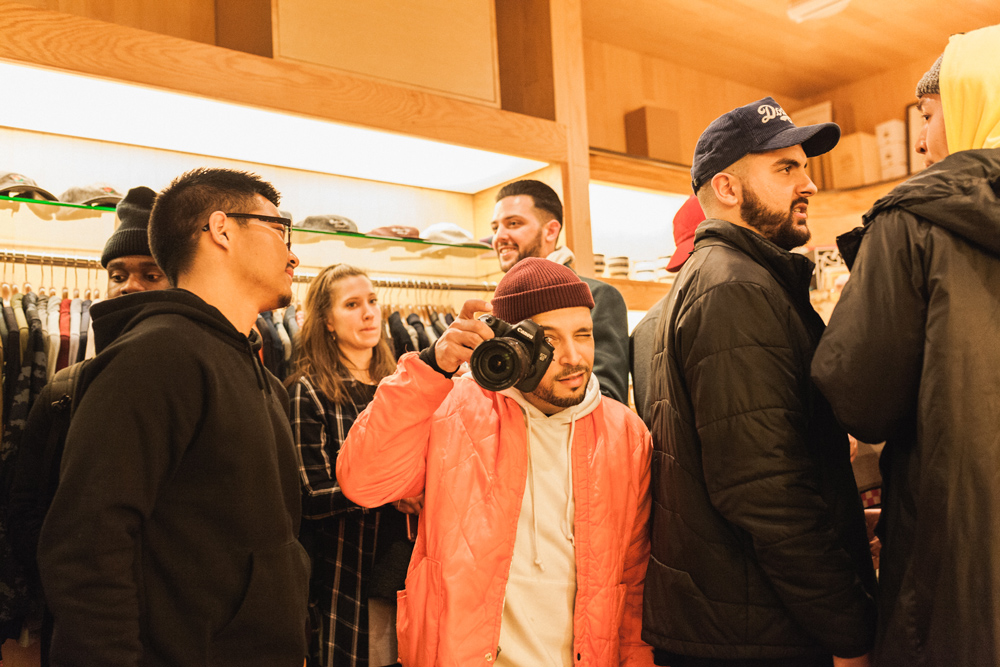 Sophorn put together the awesome video recap of the event you peeped at the top.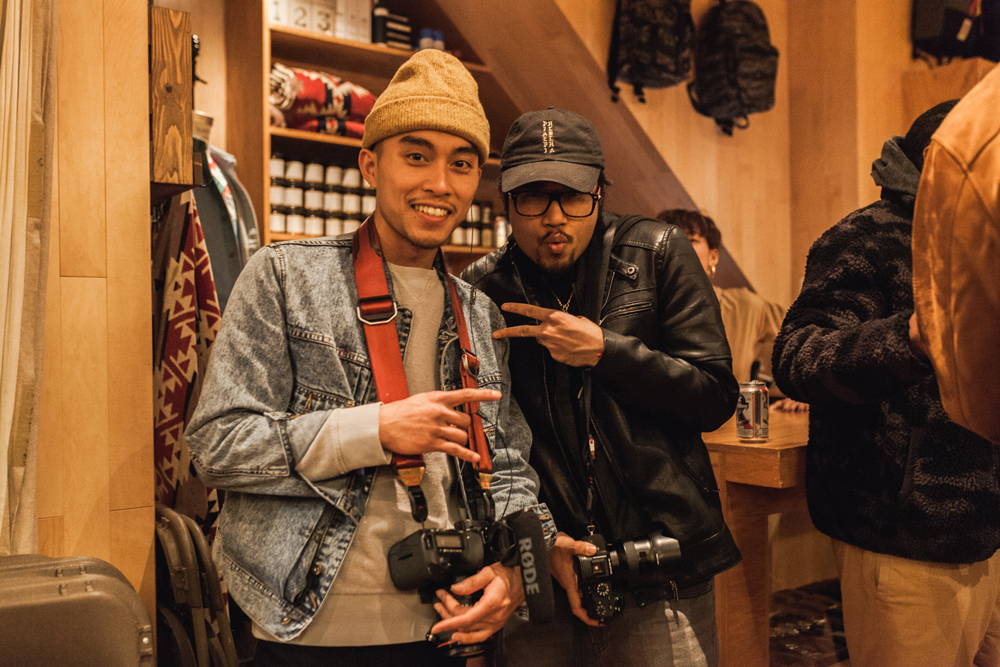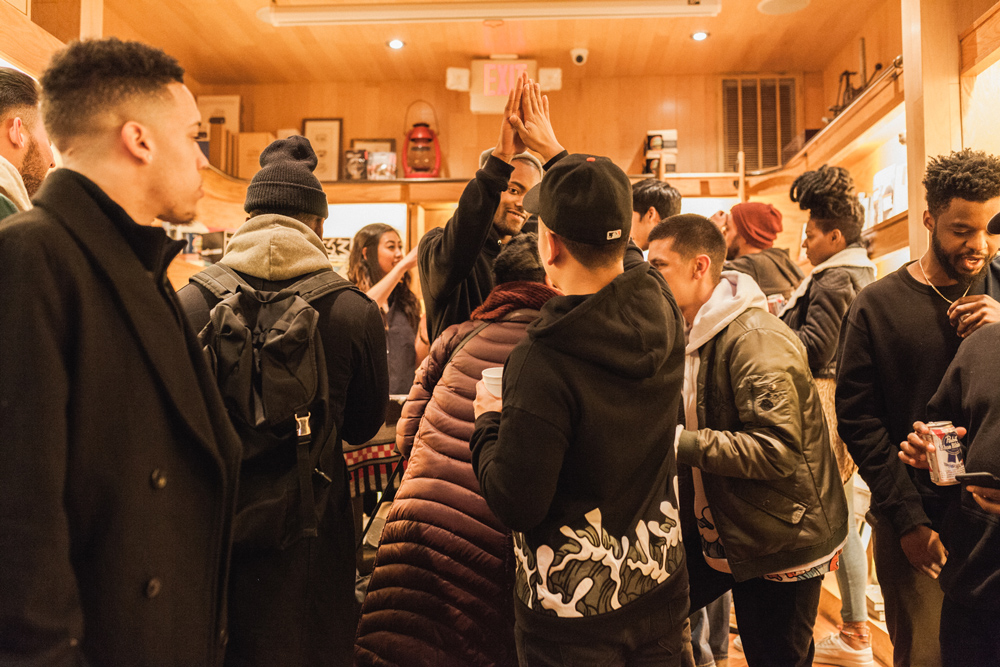 Saeed says: "We really enjoyed the four days that we spent with the Aarons, we would love to have them back whenever they're ready for us haha!"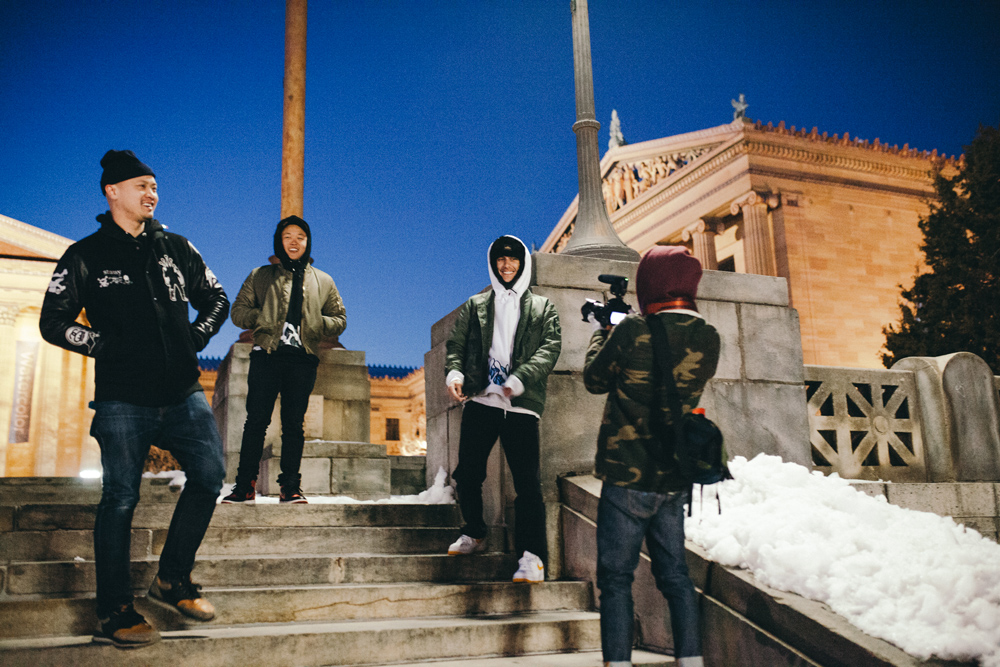 Until next time.
***