The Hundreds would like to introduce the limited edition release of the "Borgore" Johnson Low shoe in conjunction with Israeli dubstep DJ and producer Borgore, available at The Hundreds Los Angeles, San Francisco, New York, and Santa Monica as well as a limited number of authorized retailers worldwide on Thursday, July 26th, 2012.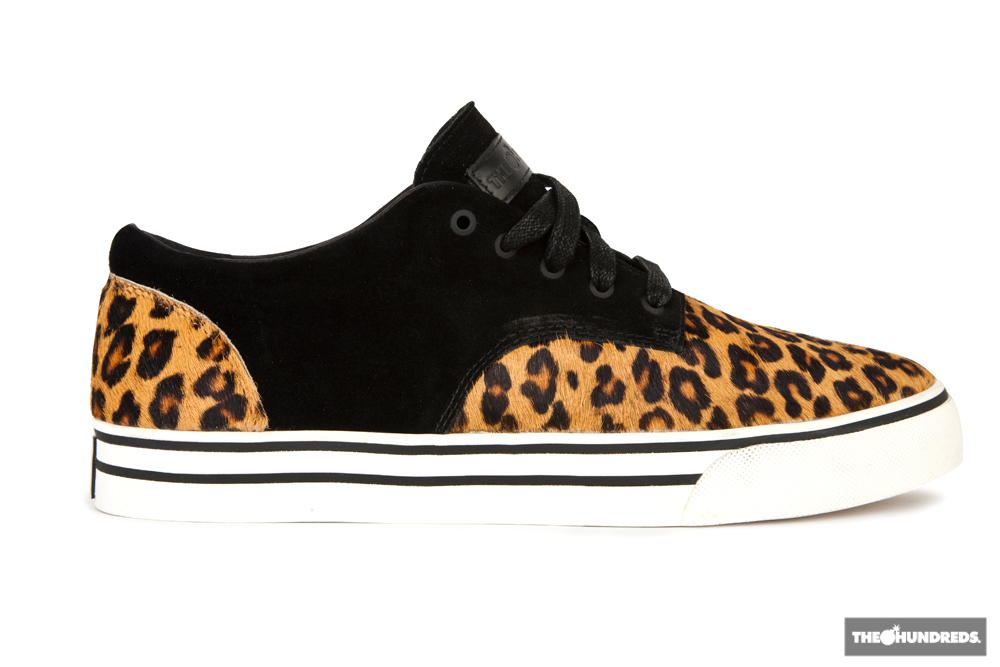 Borgore is a well known DJ and producer in the dubstep world, with his music often referred to as 'Gorestep.' He is the founder of Buygore Records and boasts great style on and off the stage. With animal prints playing a large part in Borgore's signature attire, the special edition "Borgore" Johnson Low is a true testament to the DJ's music, personality, and fashion.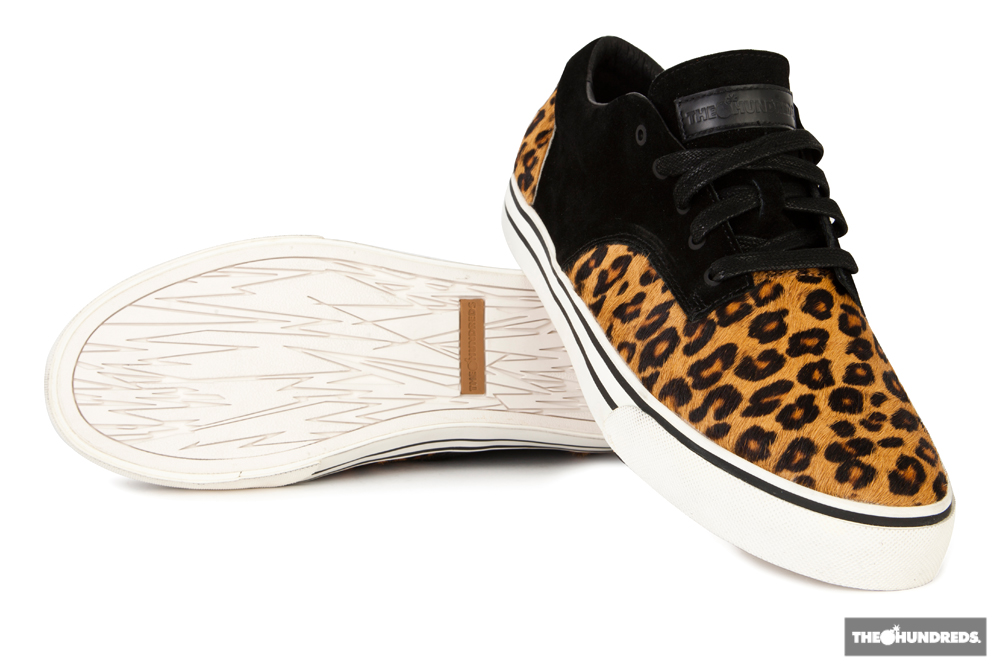 The "Borgore" Johnson Low is a limited edition release, designed by Borgore and created by The Hundreds. Constructed with premium silky suede accompanied by leopard print pony hair toe and heel overlay, the sneaker offers both a clean design and unique look that stands out above the rest. Other features include premium leather lining, waxed laces, and the "Borgore" graphic on the insole. With only a select amount of pairs created and available at limited retailers worldwide, this one-of-a-kind shoe is a Blue Box release.