The imperial lord issues a decree through the ominous voice in the sky. "FOOD IS READY." A concise message carries weight from the dark lord of The Hundreds, a terse, methodical man, who rises from the cradle of contracts and analytics reports solely to issue punishment upon those unwilling to obey his omnipotent rule. His name, Ben Hundreds.
Those who've stood against him are now myths, whispers in the drifting wind of daily life, retrieved from their cubicles by men in dark suits, never to be seen again by the common man. They say if all is silent in The Hundreds' Vernon headquarters, you can still hear the perpetual tapping of past social media coordinators.
It's First Friday. Today, the ruler relinquishes his throne for 60 minutes, the lunch hour left guarded by the ferocious Wallace Hundreds who lingers only with far-off hopes of a left over taco. His job: to destroy any and all who approach his master's quarters. Designers, marketing employees, and photographers alike emerge from the dusty barracks to assemble in front of Homebase. Some had not been seen for months…
"FOOD… IS… READY." The empty vessels of men and women prepare themselves in line outside the headquarters to be served hot fuel for another late night of developing line-sheets for distributors and interesting stories for thehundreds.com.
In other words: Today Ben and Bobby Hundreds supplied another round of free eats for The Hundreds' staff in honor of it being the first friday of the month. Barrios' Tacos turned out and turned up, and a lot of happy campers joyfully accepted that "2:30" feeling with promise of a deliciously free meal.
Creators, destroyers, and employers assemble single-file for their spicy sustenance in front of Homebase.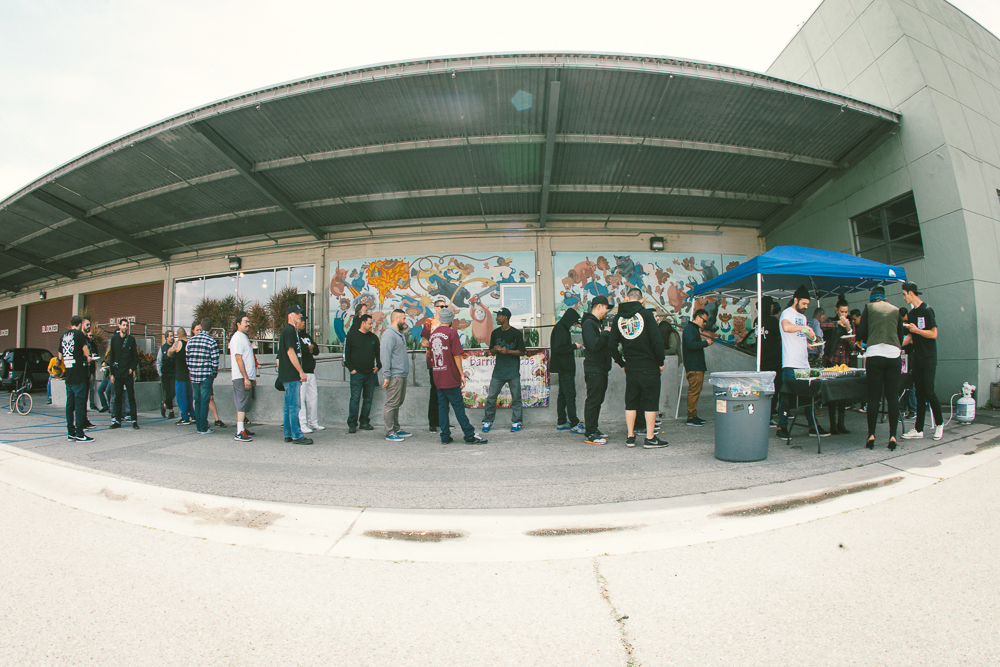 The scantily clad and overly buff Isaac steals the frame from the overly-layered and underly-colorful (with the exception of our Managing Editor, Alina, whose sweater gives me a headache).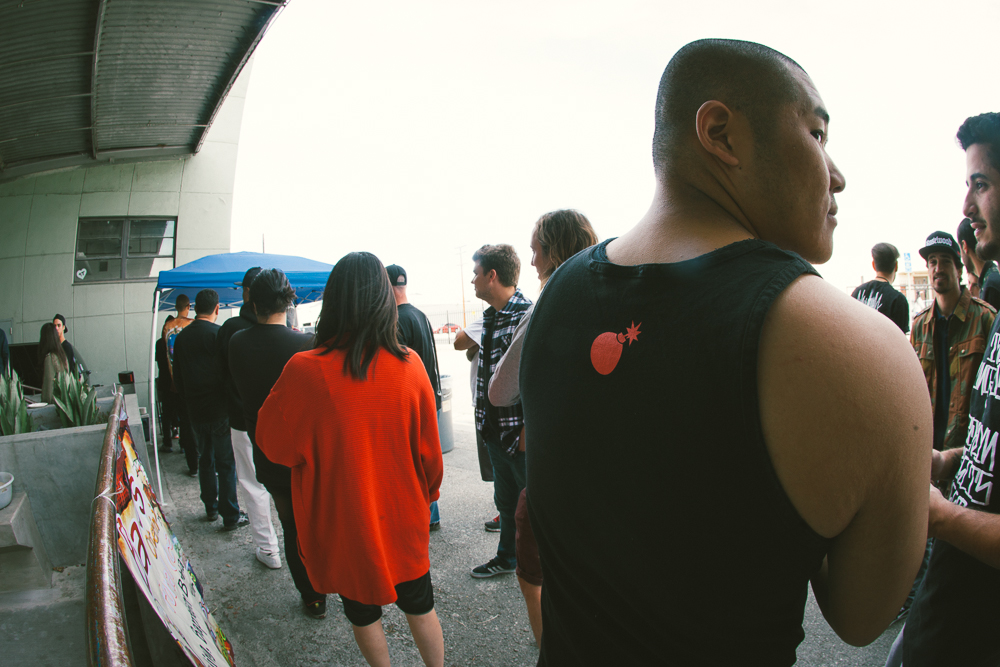 Caught Corey, CBG alumnus, mad dogging. Tito tries to stay awake during an exhausting round of hand-signing.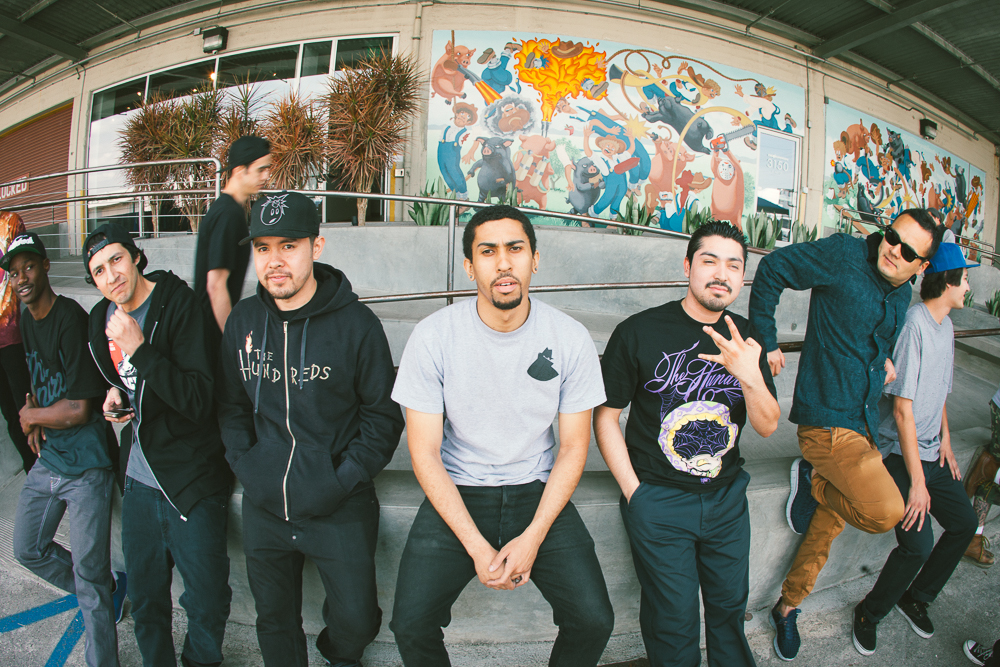 Mac smells something alarming, Scali loves lamp, Zach is recruiting you to join his army of under-groomed stooper-soldiers, and Alina has a hit single entitled "What is Life?"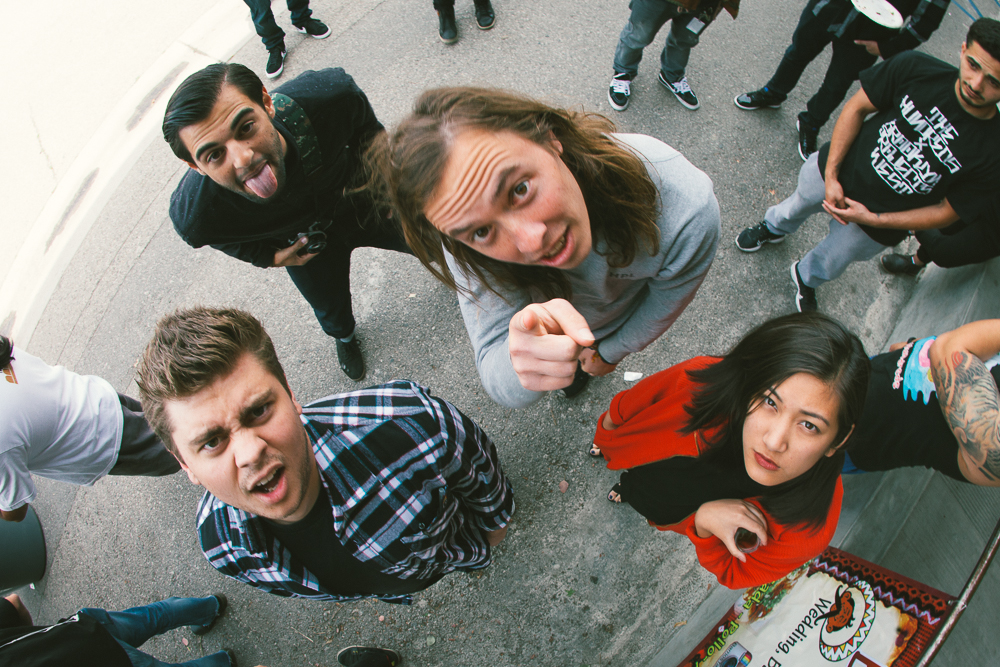 Joey spits some knowledge to Logan, and Brezil can't contain her happiness.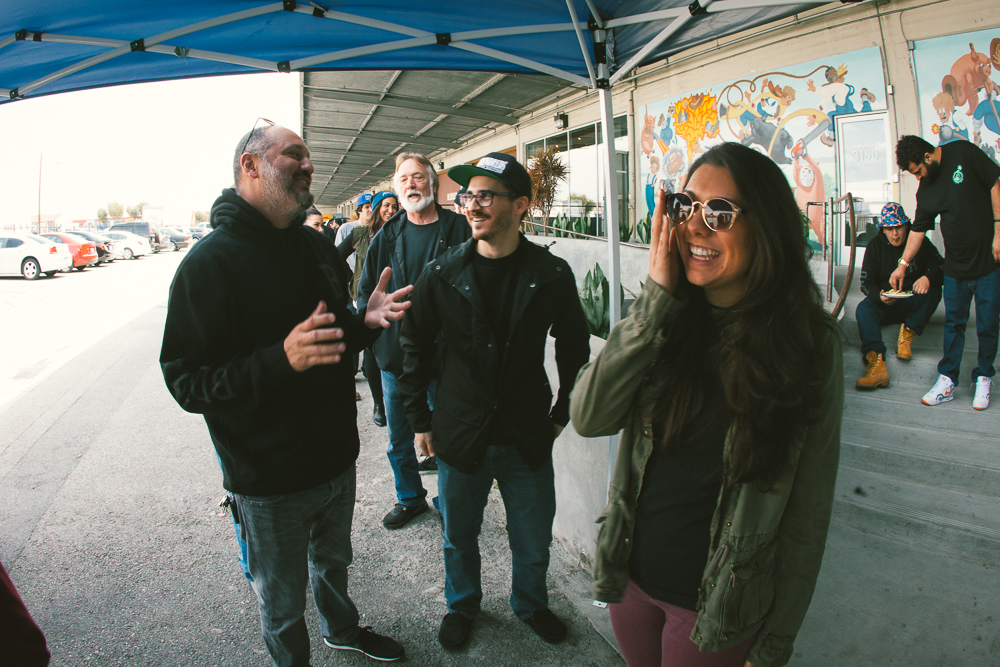 Chris Cammarano is a taco dictator. Maria, the smiling lady in the back, is everyone's mom.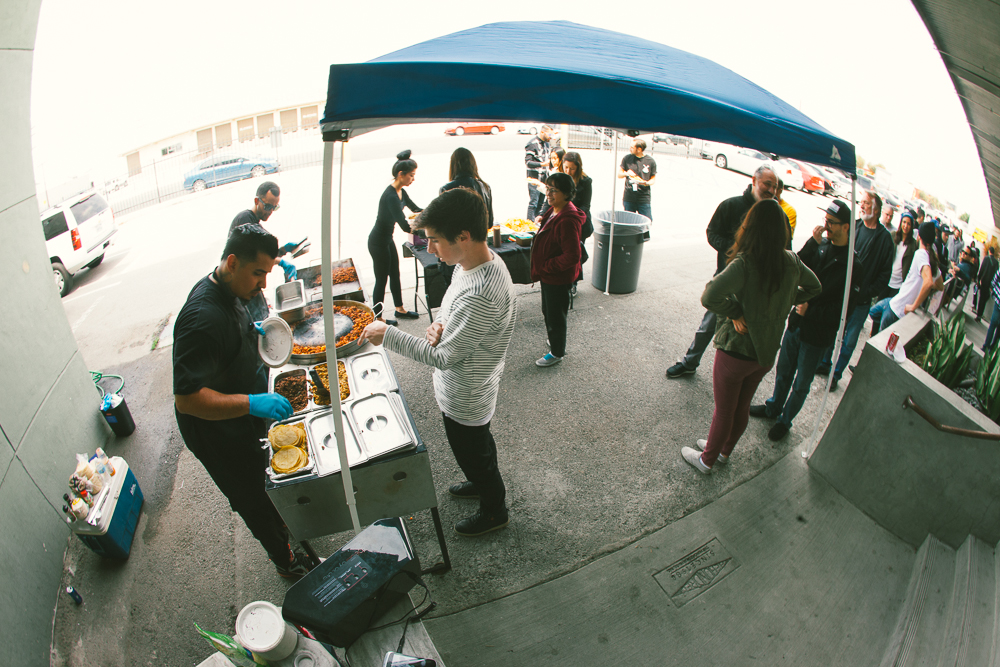 What is Herlo? Ben wears one of The Hundreds' Spring 2014 store exclusives.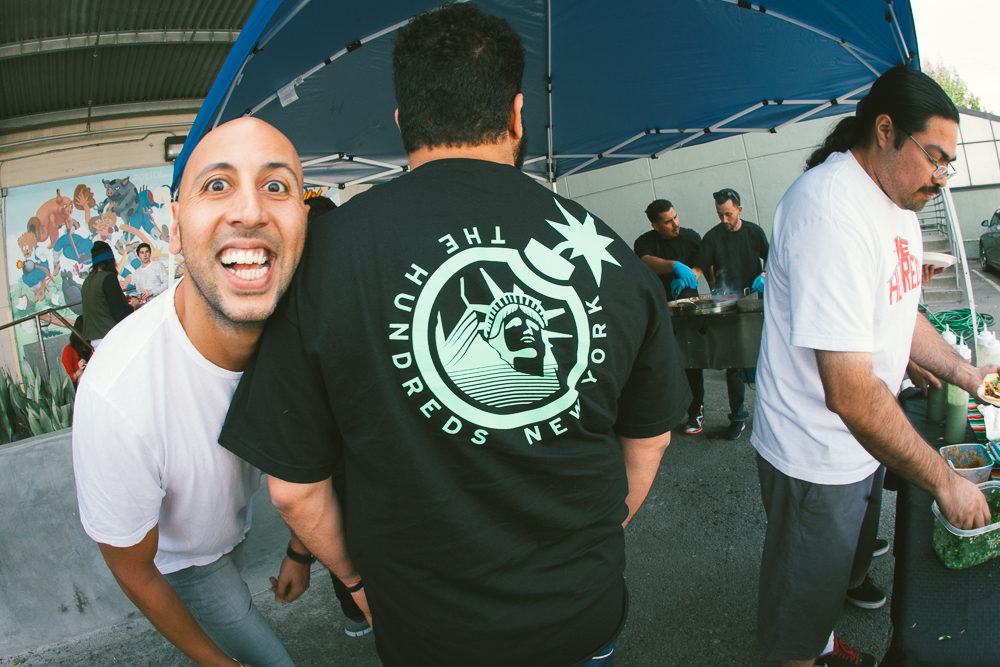 Ben Hundreds doesn't have to wait in line. We were mentally cueing "Thuggish Ruggish Bone" every time he came out for another round.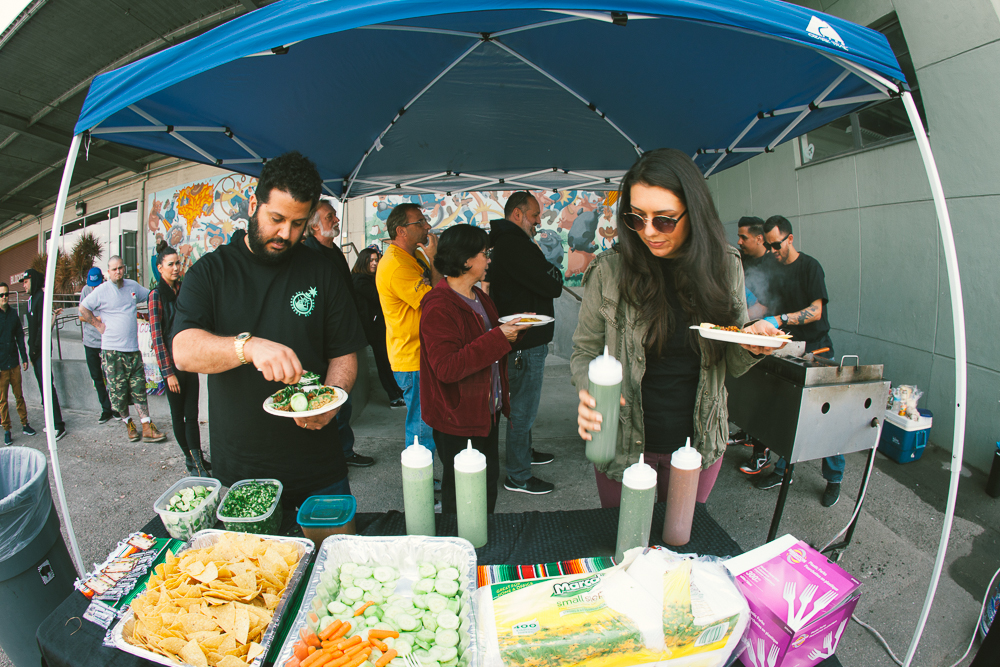 Katie changes up the death-stare for something more quimsical.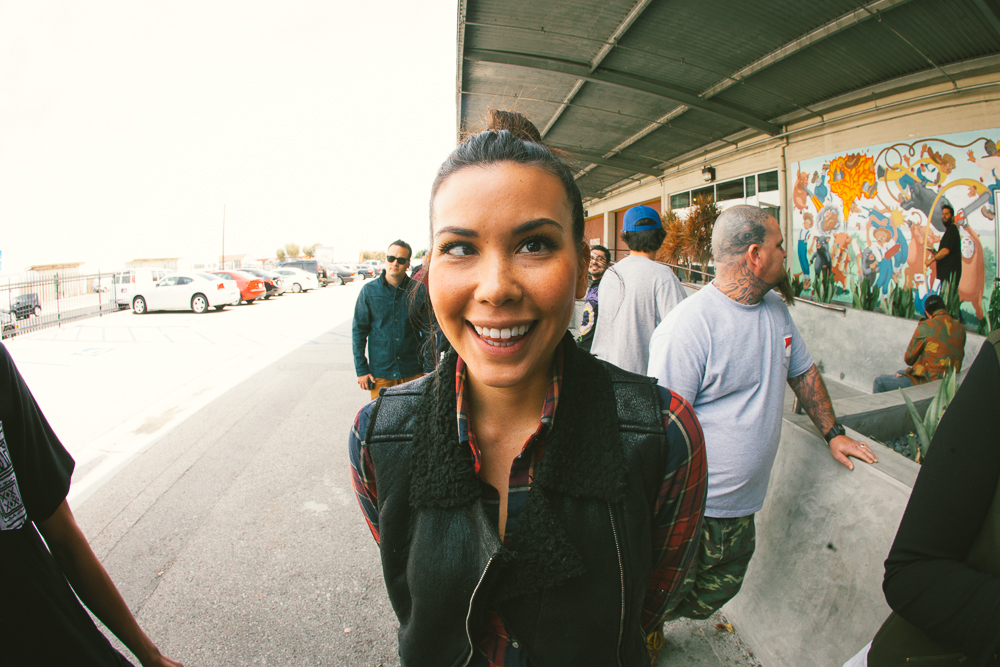 Sad Logan has taco soup.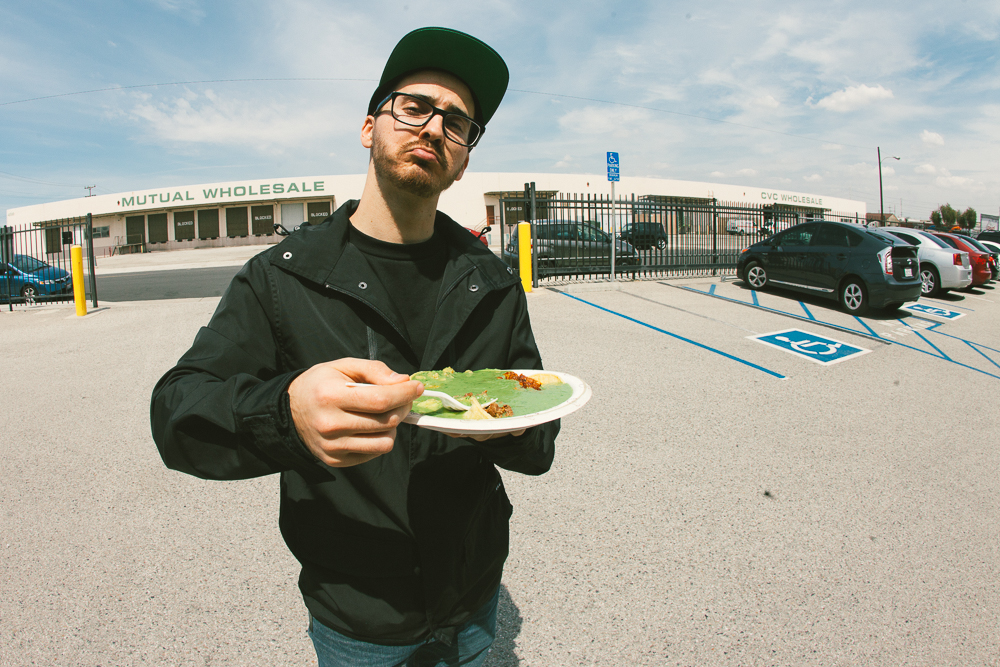 Are you hungry yet?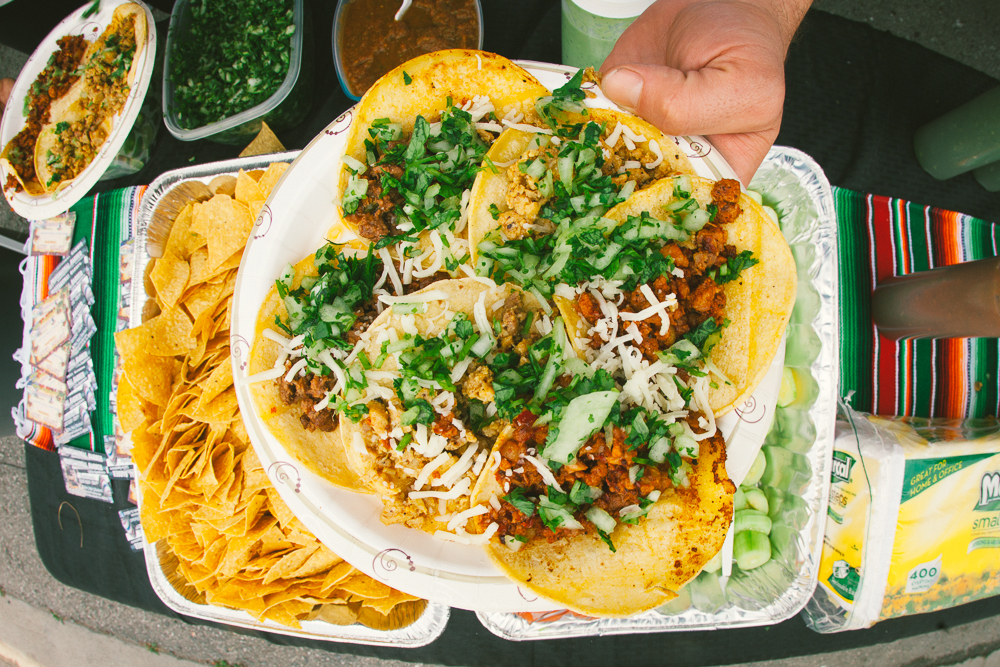 Warehouse Manager, Tide, is displeased by Katie's lack of salsa-applying abilities.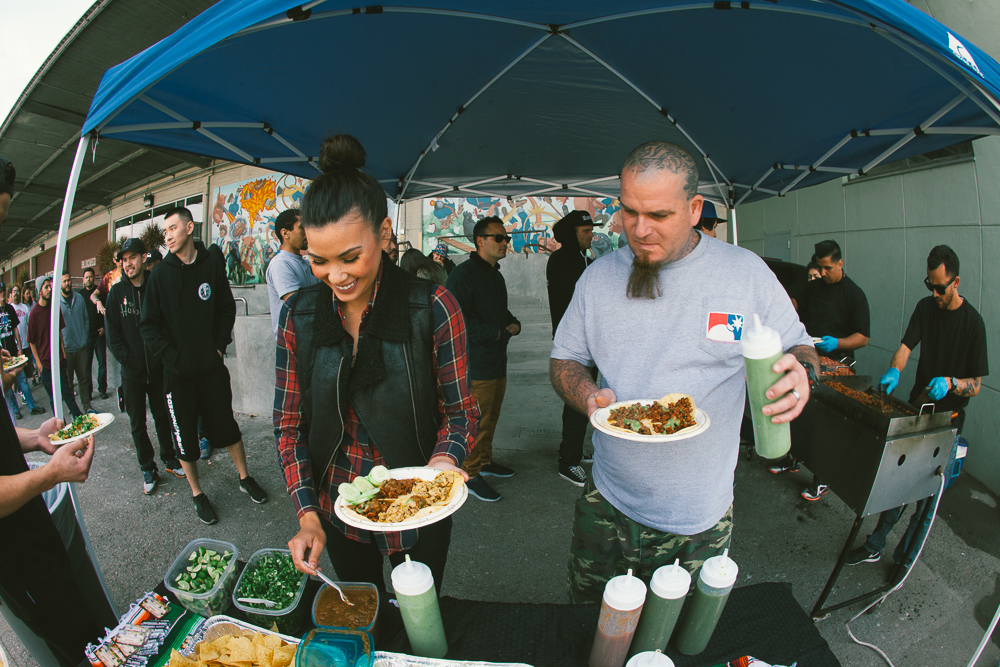 The Barrios' Tacos crew manages to withstand Cooper's intimidation tactics.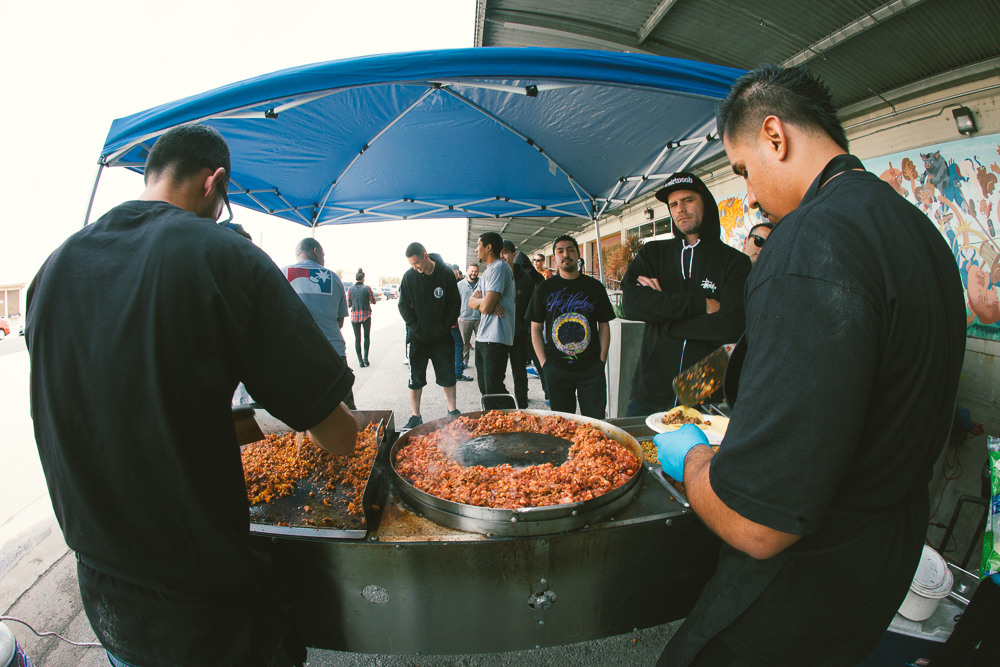 Puffy faces mean good tacos. Ben coaches Albie on his technique.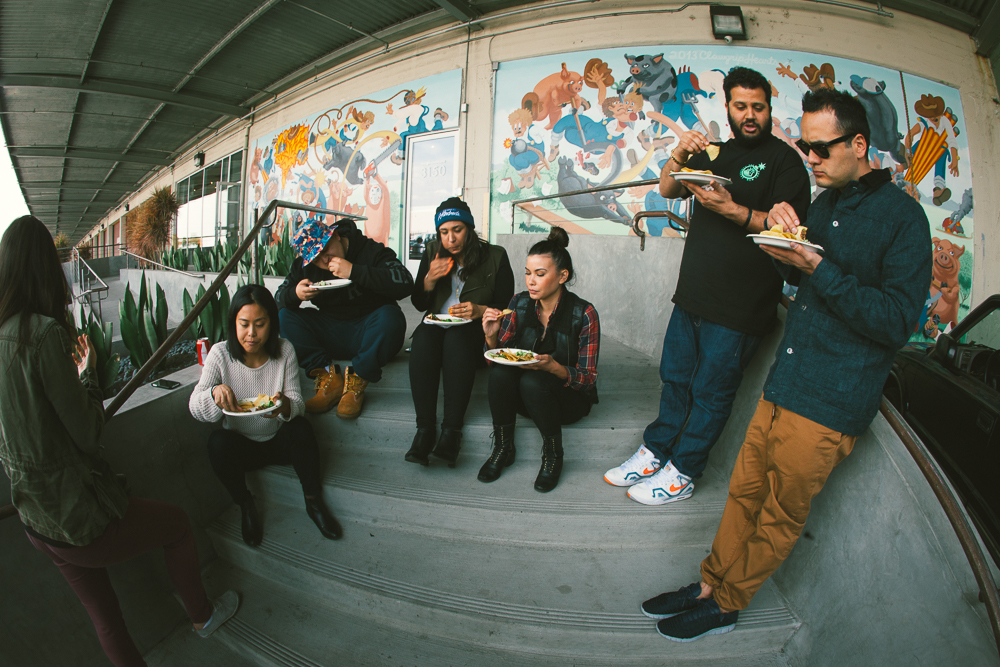 This is the kind of taco that once you hit a wall, you just keep going. I've had eight, and this photo makes me want another one.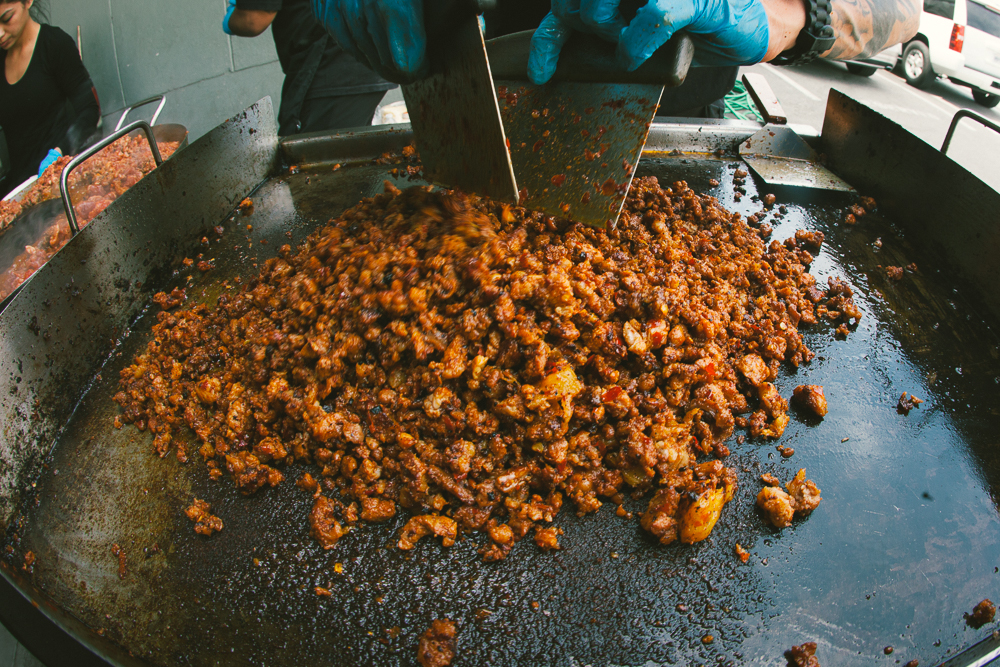 You know when you meet a guy who is just cooler than you? Darren is that guy.
Barrios' Tacos made for a happy Ben Hundreds. I think we might stage a Quinceañera to bring them back. Props to Mike B for the hook-up.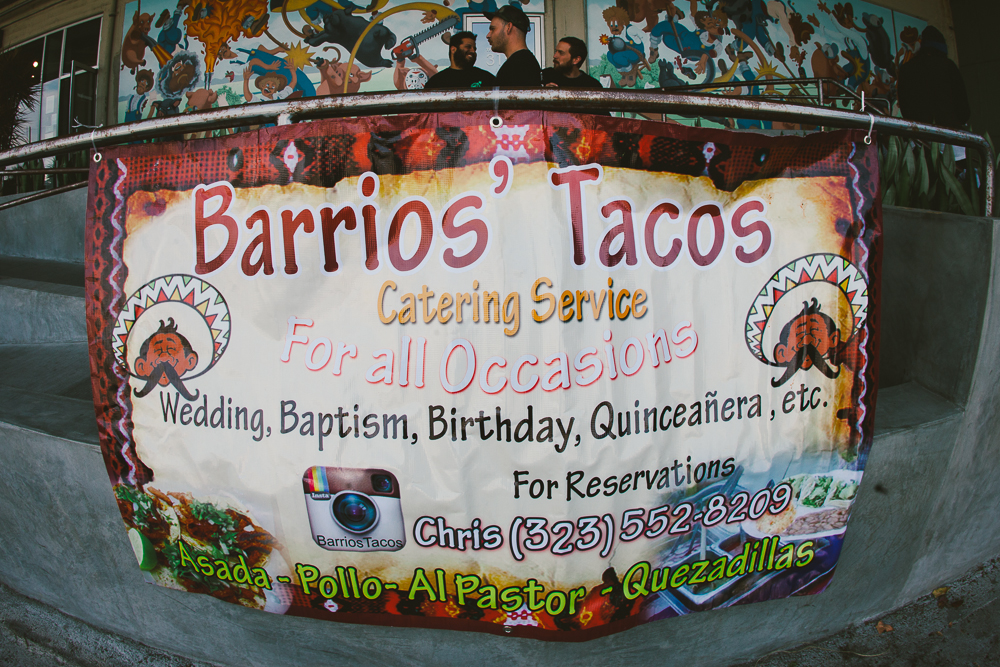 Words by Mac Sandefur