Hope you all had a fun weekend. I thought starting the week off with a Test Shot segment didn't seem like a bad idea. Today, we will be featuring Paola Urbano, a young model from Miami, FL. I had been referred to her through Iesha and I know she would never refer someone to me if she didn't think we would click for pictures. We did our shoot at my hotel room on South Beach since it seemed to serve as a good location. I think I was feeling this set the most since it was around sundown and the light was casting this cool blue hue. That, along with using the reflective surfaces of the windows made for some great photos.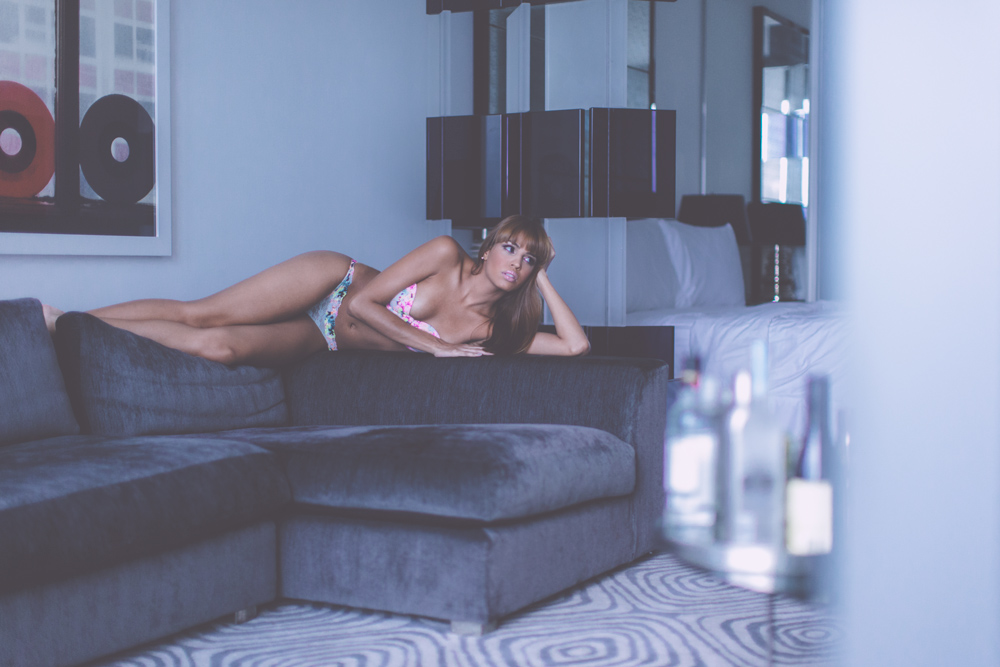 Ok, Paola, let's start this off. How young are you?
19.
And your ethnicity?
Hispanic.
Where were you born?
Venezuela.
And where do you currently live?
Miami, FL.
Give us some of your likes in life.
The beach, shopping, laughing, eating, reading, and spending time with my loved ones.
Pretty solid. And your dislikes?
Negative nancies, being rushed, un-passionate people, and people who are way too into themselves.
What do you want to be when you grow up?
I've always wanted to be involved with fashion. My major is Fashion Marketing, however I want to have several successful non-profit organizations for several causes. I want to be able to inspire the younger generation to chase after their dreams no matter what or who tries to stop them.
Very positive. Do you have any influences?
Joan Smalls, Coco Rocha and Tiphani Montgomery.
What is your favorite food?
I'm only 125 pounds but I can eat pizza, burgers, and wings everyday and won't ever have an issue with it.
Lucky. Do you have a favorite place you have traveled to?
New York. I love how it's so diverse with all types of cultures. The lifestyle is so fast and different – if it had Miami's weather I'd move there in a heartbeat.
Is there a place you want to visit before you die?
I don't have a specific place, I want to travel the entire world before I die.
Good point. What is your current form of employment?
I'm a college student majoring in Marketing and my employment is just modeling until I get my degree.
Do you have a favorite type of music?
Hip-hop.
What do you love most about Miami?
I love that it's summer all year round!
Lastly, what do you love most about modeling?
I love that I'm able to express myself and once I'm in front of the lens, or on the runway, everything just doesn't matter anymore. It's something words can't even describe.