Portland Oregon's Tanner Goods Breathes New Life Into Wild West Americana 
Preconceived notions about things can be the devil, especially when it comes to journalism. In the case of Portland, Oregon, my initial notions of the place reflected what I gather the majority of the thousands of young folks who migrate here from California each year think about the city. It's the Three Bs—Beards, Boots, and Beer. While these elements do indeed play a big part of the local scene here, it's really just shorthand for a much deeper and richer craftsmanship culture that's come to define Portland and many of the other cities of the Pacific Northwest. It's a blend of old world Americana with a new energy for rugged, handmade artisan goods. Few brands exemplify this phenomenon better than Portland, Oregon's own Tanner Goods. Since 2006, Tanner has been producing high-end, hand-made, and made-in-the USA leather products and accessories underscored by a commitment to quality and detail seldom seen in the category. Equally as important though, Tanner has managed to situate itself and, in a sense, reinvent the leather goods business to be on trend with what young, more fashion forward street boutique consumers are looking for.  We checked in with Tanner General Manager, Colton Tong, at the Tanner store in downtown Portland this week to get the scoop on just what makes leather such a unique medium and how it's come to define not just Portland but the new American West in general.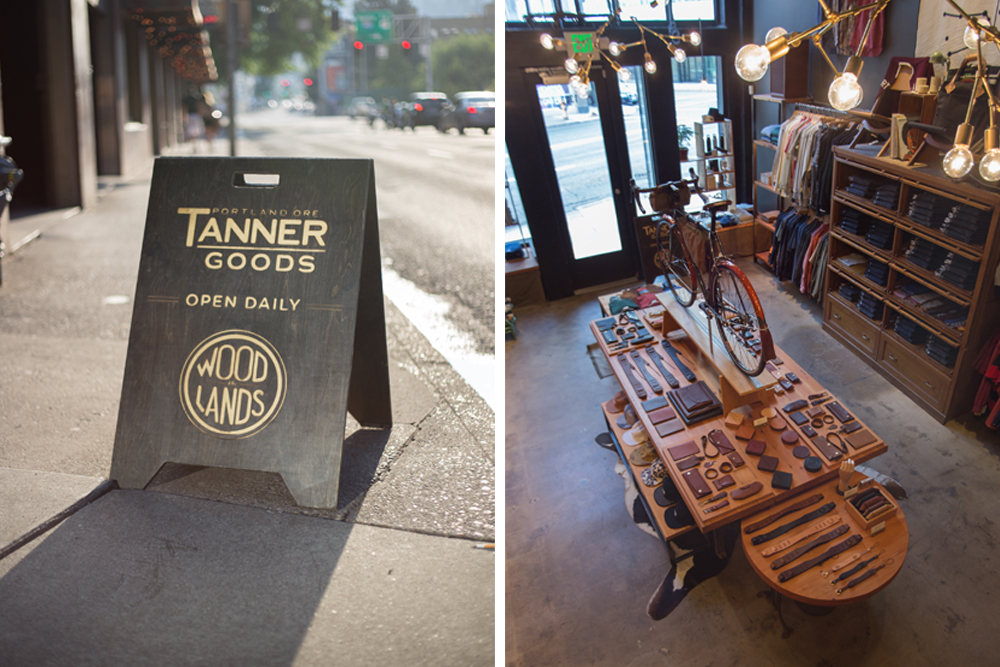 As soon as you cross the threshold into Tanner's downtown location, you're instantly engulfed in the unmistakable aroma of new leather. It's the scent of newness and premium quality that registers almost immediately in the subconscious as comfort and warmth. Tables display a deep assortment of leather accessories including wallets, key chains, credit card holders, and all other manner of pocket-sized accoutrement that are just begging to be picked up and handled. Fine leather belts in a rainbow of different tans and shades hang down from the walls along with handbags, shoes, and a range of rugged-looking apparel that begs to be paired with chocolate, black, or oxblood leather.
Leather is a unique medium for crafting, and according to Tong, has a story to it that's completely unlike what retailers in the garment business deal with. "Tanner now has its own production site with about thirty workers on site cranking this stuff out," says Tong. "Everything is locally produced and hand-made and it all comes out of Portland, Oregon. We source all our materials domestically," he continues, "We use Horween leather which is a family-owned tannery out of Chicago. Their claim to fame is Wilson Sporting Goods, so all the premium basketballs, footballs, and baseball gloves you see out there are all Horween leathers."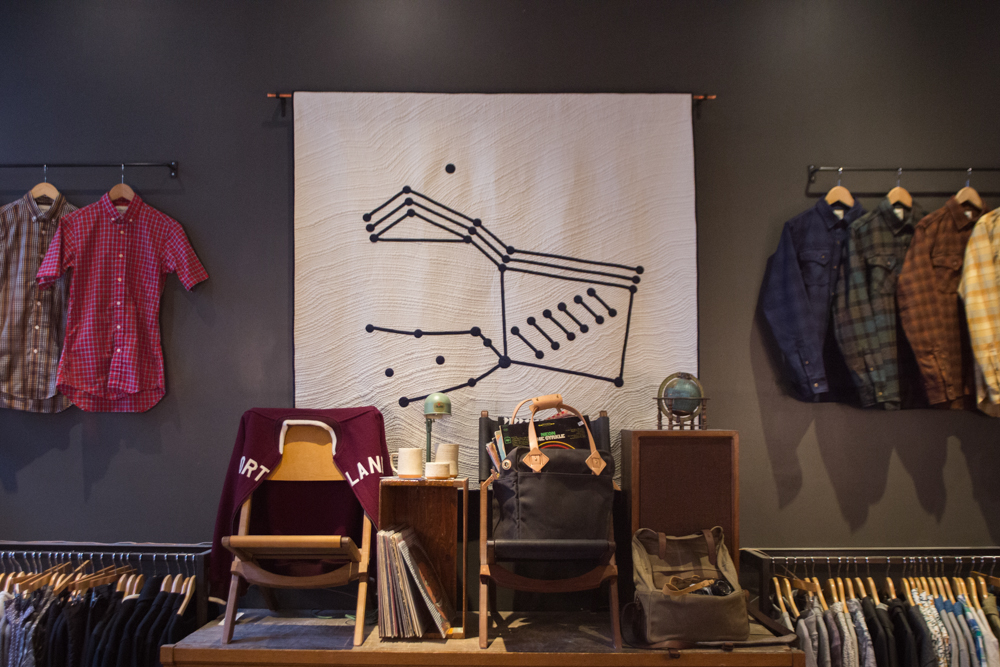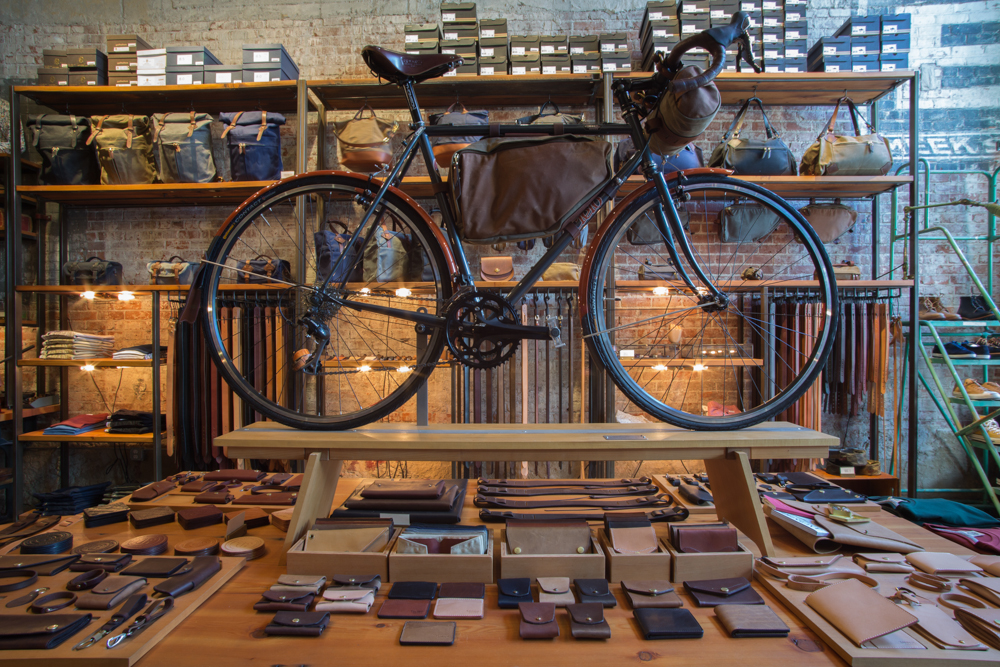 One of the most unique things about working with leather and producing leather goods, according to Tong, is the fact that no two pieces are ever exactly alike. "We get our hides from back to belly and each hide is different just like your skin," he says. "You can go through the racks of our belts and you can see the various shades—each piece is unique. We'll always pull out two or three really unique items from back stock and put them on the floor. This adds to the excitement of buying leather. People like flaws—flaws become details and that becomes perks for customers."
Tong, who's been with Tanner since around 2006, handles retail management, event production, and promotions, along with social media marketing for the brand and spent the better part of his life growing up in Portland. He says he's seen the city change a lot since his early years.  "The Northwest in general has always been known for its artisan side—makers, crafters, and builders, and people who utilize resources that are available by way of the land. A lot of natives would like to think that it's always been like this, but for me, being here for 20 years, I think there's a lot of influence coming from everyone who's migrating here. 10 years ago, everyone was in Tevas, and there wasn't a food scene like there is right now. The boom that has attracted people to move to Portland has made it what it is today."
With that boom has come a unique fusion of the classic look-and-feel of Americana, blended with what he believes is a resurgence in nostalgia for high quality products produced to the tune of American-made—and it's the exact spot where Tanner sits. "Quality over anything else," he says, "There's a nostalgia element in this that transcends generations. A kid can come in here a buy a leather wallet and bring it home and show it to his dad and it'll be the same or similar wallet that his dad would have had. Younger age groups are starting to get it and it's fun to see."
::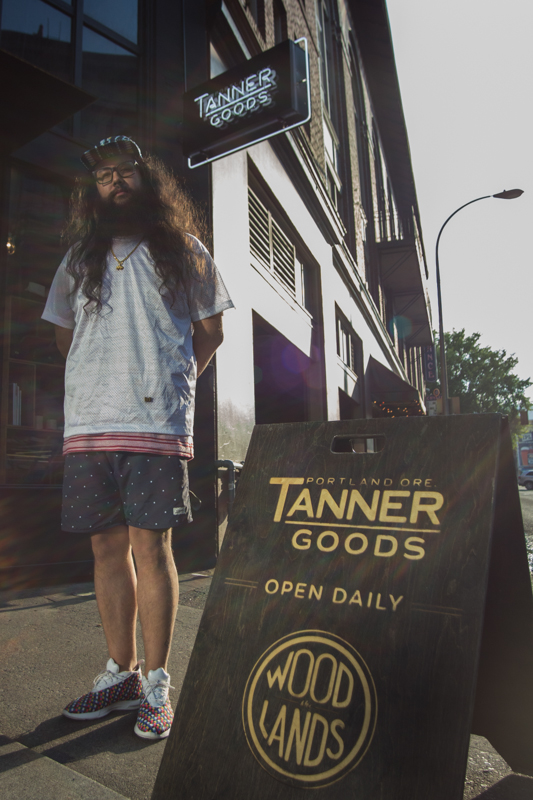 Colton Tong (@continue_reading), Tanner Goods/the Woodlands store manager in Portland.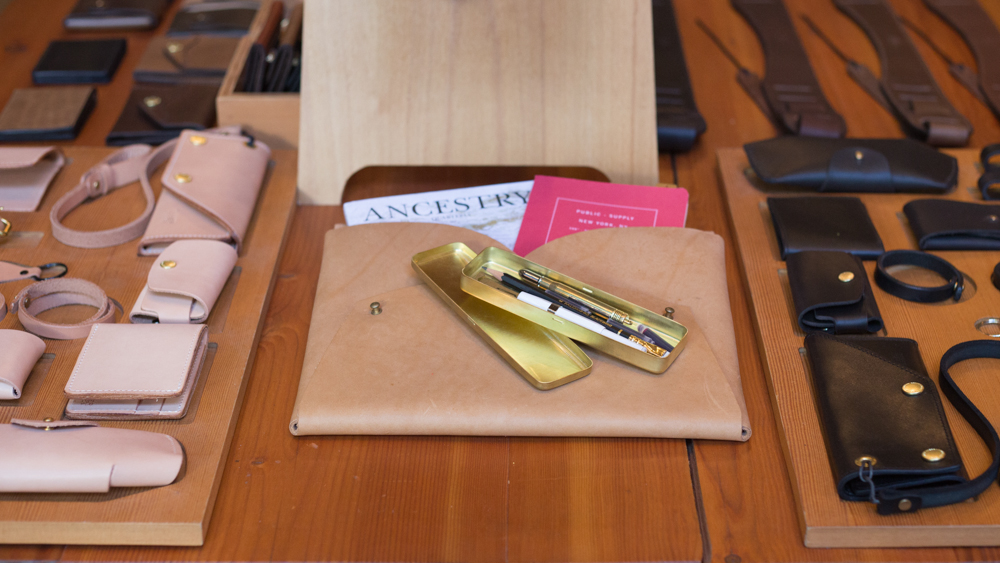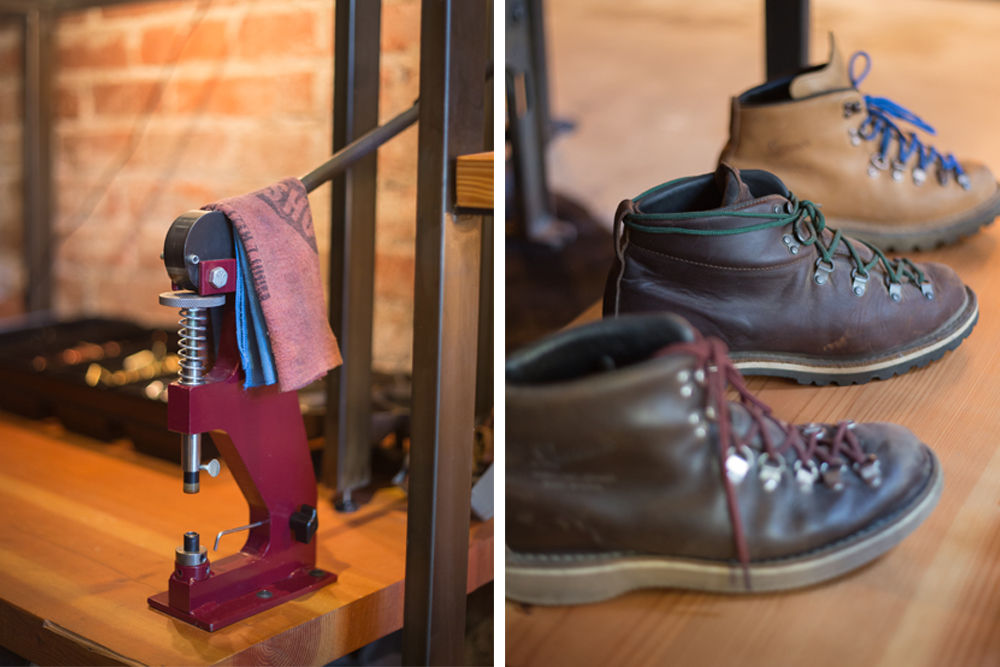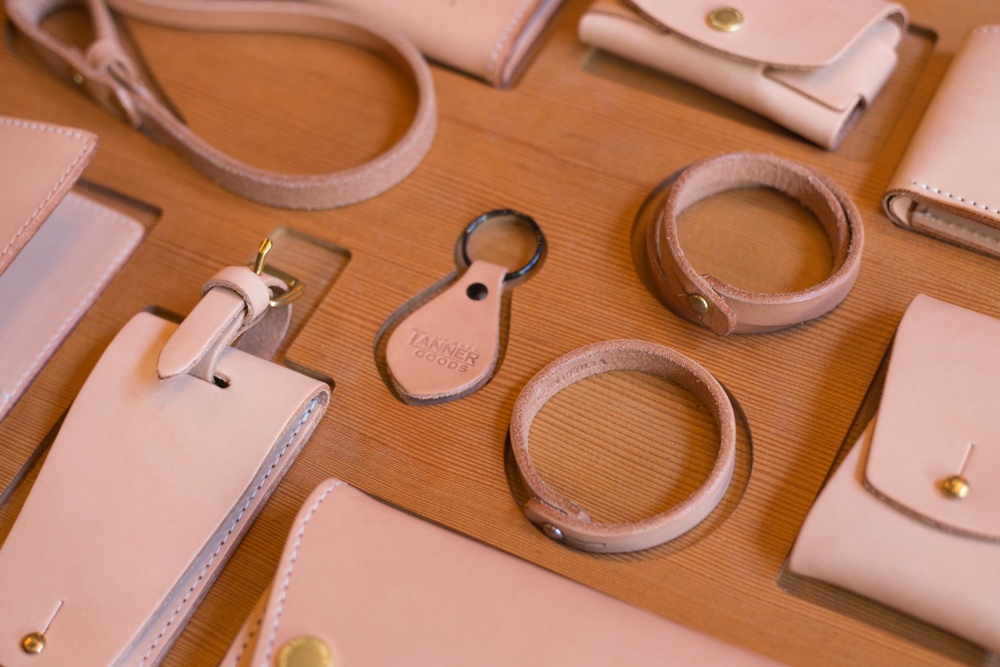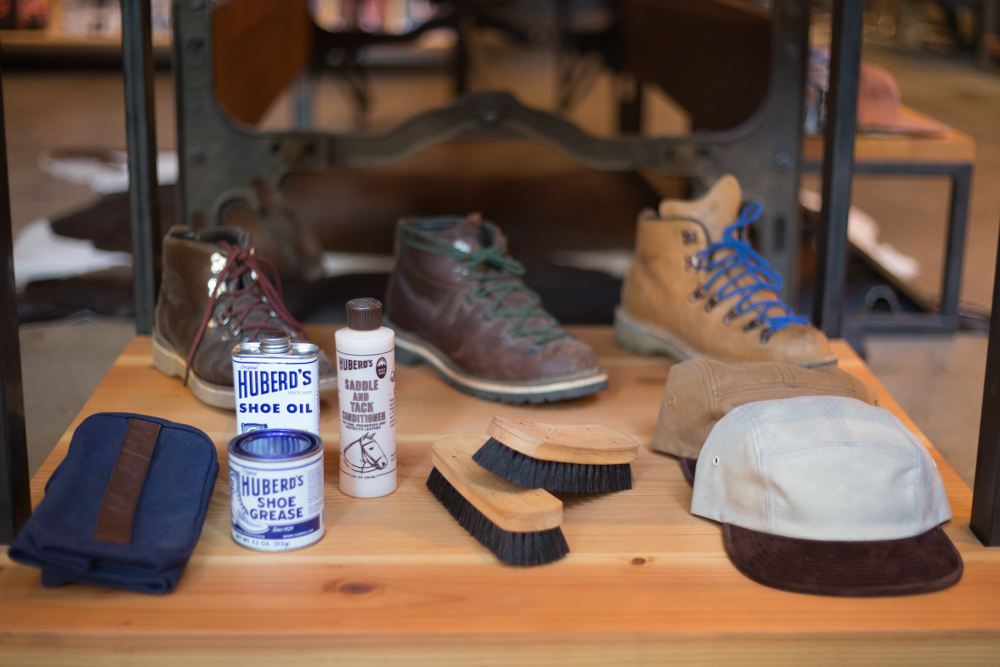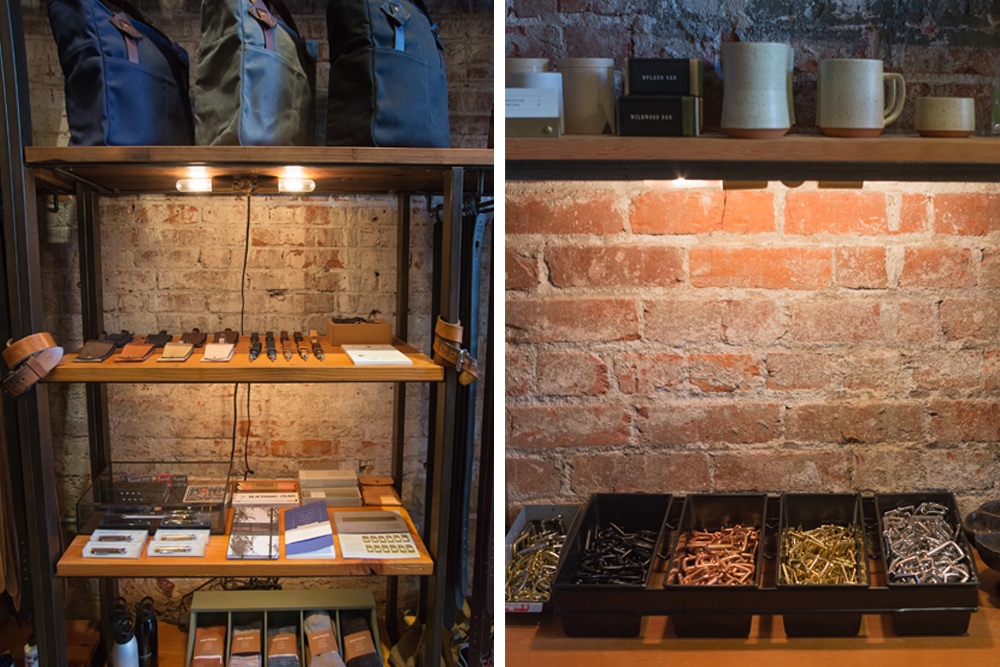 ::
Visit Portland's Tanner Goods location at 1308 W Burnside St, Portland, OR 97209, or keep up with the brand online at TannerGoods.com and @TannerGoods.