If you're unfamiliar with Ta-ku, we're glad you're here. His music is beautiful, his attention to detail is undeniable, and we were more than a little curious to speak with him, as his live shows have turned into more of an art exhibit than a concert. We linked up at the newly-opened Hollywood location for NeueHouse, which proved to be the perfect setting for the show I attended later that evening. The discussion ranged from sports to snacks, and the influence he draws from his family and his home, in the edited interview below.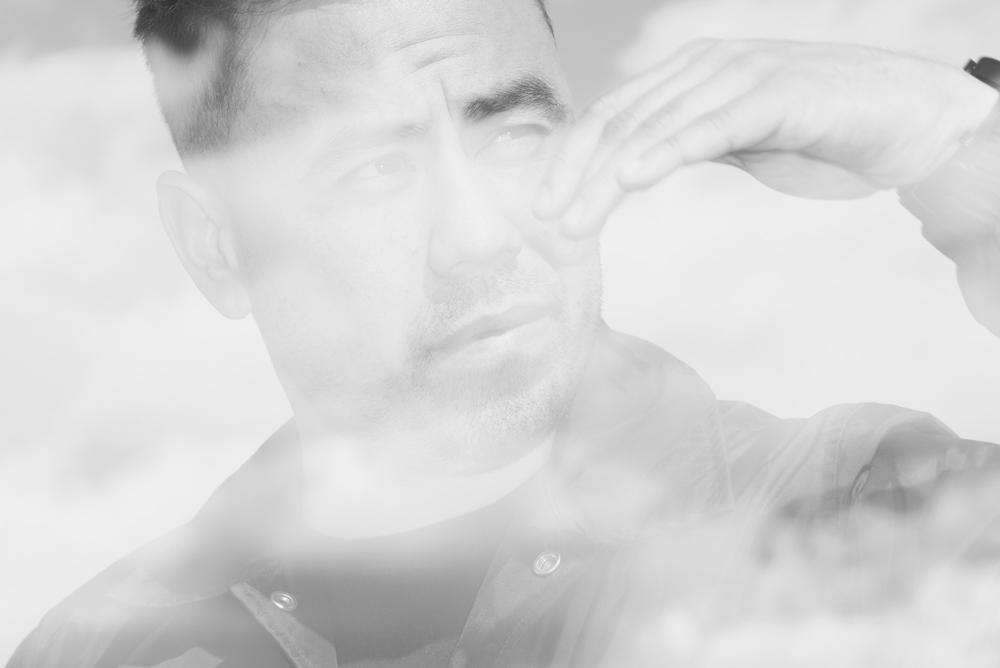 NAPPY: Why do you think Australia has so much amazing music coming out of it right now?
TA-KU: Right now, it's definitely true, but I think it always has. I think Australia is definitely one of those places where good music was always prevalent, and there's been a lot of good leading artists leading the way, and pioneers for people like myself. I think just recently there seems to be a coincidence of a lot of interesting, forward-thinking musicians and beat makers and singers kind of emerging at once. To me, Australia has always had something special about it, like most countries, really. It's just that we've seem to come to surge all at once, which I think is really cool, and quite special and unique.
I love America very much, but I definitely see a very distinct difference between America and Australia. Australians are very laid back people. It's a very chill vibe… My heritage is all over the place, but Australia is mostly what I know. We definitely take things a little slower and express ourselves that way I think.
"I JUST WANT MY ART AND MY MUSIC TO MAKE PEOPLE THINK OR FEEL SOMETHING."
Who do you look at as pioneers? Who did you grow up listening to?
I grew up on all types of music, but there were a couple of bands growing up that my dad would put me onto—like Little River Band and Sherbet—that I don't know [if] people would think of now. They're bands that I really used to love in that kind of psychedelic soft rock era. And growing up doing beats and stuff, just my local scene has a lot of beat makers that taught me the ropes and spent the time showing me how to make beats. They weren't on a global scale by any means, but they were pioneers in my eyes. I grew up in a bit of a hip-hop scene in Perth, but where I'm from is a very isolated place. Not very much goes on over there.
How do you want people to perceive your art?
I just want it to evoke some kind of thought or feeling. I've gotten to the point where I know some people will hate it, some people will think it's whack, some people will think it's soft, and other people will love it and embrace it. But I think as long as they're curious enough to listen, and my work evokes enough for them just to give it a chance, that's all I ask for. I appreciate when people do. Even for me, there's so much new music out there, and it takes so much for me to check it out. I know it sounds completely like a first world problem but that's just how it is these days.
Particularly when you're traveling so much and your workload...
Being so busy, it's very rare to get time to sit down and check out new music. I definitely think it's like that for most people, whether they're in the music industry or not. Everyone is grinding. I just want my art and my music to make people think or feel something. Whether it's positive or negative, the fact that they've given me the initial chance to check it out is enough for me to feel like I'm doing something semi-right.
How did the record with Jayden Smith come about?
That one is a funny one. I did a song called "I Miss You" in 2013 where I sampled a song called "Summer Fling" by [Willow Smith]. It was just a dope 8 bar that I looped up and added bits over. She tweeted me one day and I thought she was going to ask me to take it down. But she thought it was dope, which I was stoked to hear. She followed me, I followed her back, and she asked for more beats. I sent her a .ZIP folder of beats, which I thought she showed to Jayden.
I met Jayden recently at his Beats One show last week, and I was talking to him and asked how he heard my music. There's actually another actor named Asa Butterfield who I knew had been listening to me because he tweeted me a couple of times, but he showed Jayden my 25 Nights For Nujabes, and that's when Jayden took a bunch of songs and did that "Beastmode" track. It was cool because he hit me up and asked if it was okay to release it, and I was surprised he even asked. That's how that happened. The Internet, really.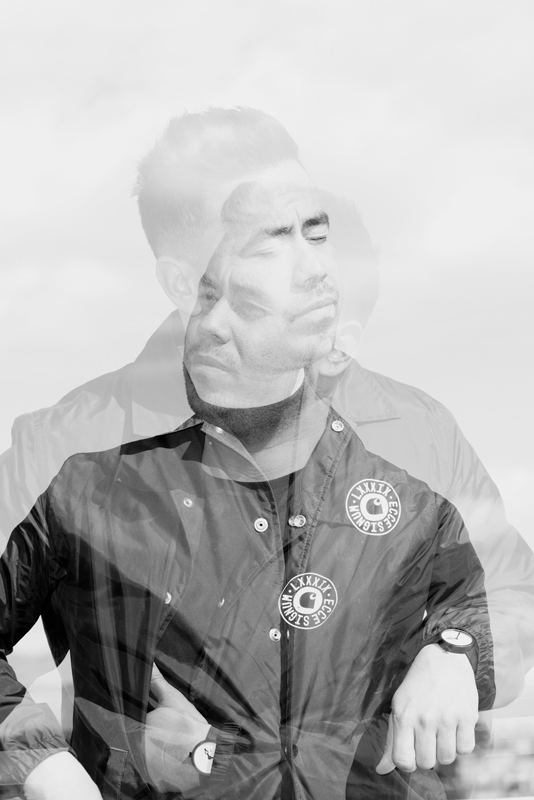 What do you look for in making a collaborative record? What do you look for in an artist? Is there an approach when you're thinking about the people you want to work with? Is there anyone that you still want to work with?
For sure. It's funny when collaborating with people. I would like to work with Dwele, D'Angelo, Erykah Badu, and those are the kind of collaborations where I would probably have to go through a label or management, but most of my collabs that I've done aren't done with me reaching out. I meet the artist first, whether they come to my hometown or we have respect of each other's work, so normally the people I work with are people that I get along with.
The only person that hasn't happened with would be Jayden. In collaboration, it's important to get along with a person. I feel like I have to know vibe with personalities first. I think that's important. And after that we can try and work on some music. Normally it ends up being a really good experience because there's that rapport beforehand.
"IF ANYTHING, THE VISUALS ARE KING AND THE MUSIC IS AN ACCOMPANIMENT."
What is your relationship like with Future Classic? How did that come about?
Future Classic is now my label. I'm signed to them for an album. Before that, I was more or less whoring myself out to all of these labels, and one of my goals was to work with a label that I had a lot of respect for. Luckily it happened early on through Brownswood with Giles Peterson and Melting Pot out of Berlin, then Soulection and Who What and Where. Specifically with Soulection. That's definitely family, and still being on their roster while being a signed artist to Future Classic is really cool. I have a lot of respect for the Soulection dudes.
They just want you to win, no matter what.
Yeah, for sure. If there's a compilation, or if there's a show in town I'll come through and play. I'll always jump on [Joe Kay's] show. It's just nice, because I really believe what Joe and those guys are doing. But Future Classic has been great because they've come on as my management as well. I was trying to do everything myself because I'm a bit hard-headed about wanting to be in control of most of the things that I do.
It just got to the point where I needed a hand, and Future Classic have always been asking if I needed help. Luckily when the time came when I couldn't do it all myself I reached out and they were still down to work with me. They've been great. I've been with them for about a year and a half, and they've just been looking after me and just taking care of day-to-day, as well as and bigger picture stuff too.
What are some things you do to take your mind off of music and relax while you're on tour and while at home?
On tour, I definitely like to do normal stuff. Me and the band watch a lot of ball. We've been watching a lot of NBA while we're out here. We like to play ball.
Who's your team?
[Whispers] The Lakers [Laughs]. I think it's like a 0 and 4 start. Horrible. I think they have an awesome legacy, and their team on paper is really good. They've just got some things to work out. I think they should fire their coach.
But yeah, I just love going digging. Going back to normality and doing things that make me feel like I'm back at home. I'm very close to my family. When I'm back home, I spend a lot of time with them, and at church and youth group. Music for me is definitely still a lot of fun, but it's a career and work now. I very much cherish time at home with family and friends. Trying to grow close to God. You can do that on the road, too, which is really cool.
If I'm going to Australia to party, where should I go?
You should have asked me 10 years ago. I'm 28 now but I'm like the most turned down dude I know. If you want to go to a party, you should go to Sydney. Actually, it's tough now since Sydney is part of these lockdown laws where they can't serve alcohol past midnight, which is kind of killing the club scene there. Sydney still has a bunch of really cool club nights and people that are trying to push forward-thinking music.
There's a place called Kings Cross in Sydney that isn't actually that rough but it got a bad rep and bad press, and the government wanted to to shut that down. It's tough for live music venues, which aren't as popping as they used to be. But if you want to party, go there and you'll find something.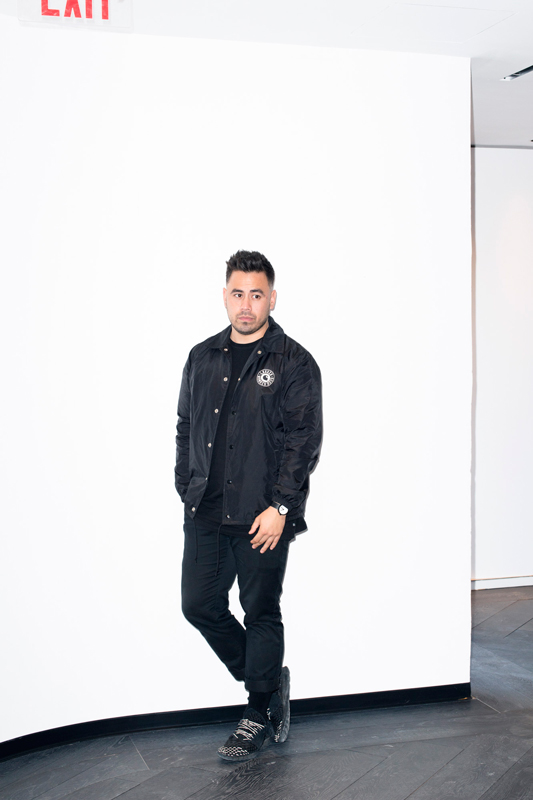 I'm seeing my first Ta-ku show tonight. What can I expect?
This show is very interesting, because it's the first time I've really had a live show. The reason that I didn't do a bunch of live shows until now is because I felt like I would like to do something that's a substantial showcase of everything that I do. The show today is showcasing "Songs To Break Up To" and "Songs To Make Up To." There's a live band element so there's additional drums, additional keys, and guest vocalists.
The thing I'm most proud of is the visual element. There's projections that are tracked to the music, and each song has a specific kind of element and feel. I definitely want people that watch the show to take in all of the music, but enjoy the whole experience. They don't have to dance and they don't have to clap, but I hope they absorb it all in and do whatever they want with it.
It's a weird kind of vibe. It's definitely a great vibe, but at the MoMA show, a lot of people were just looking up. I'd never done that before. Normally when I play out live I DJ and you have to feed off the crowd. You see them go nuts, you see them wait for the drop, you see them clap along, but this one is quite touching when you see their eyes up… They're taking everything in. If anything, the visuals are king, and the music is an accompaniment.
If I'm going to try to steal snacks from your green room, what am I going to eat? What's on the rider?
I wanted to put katsu chicken and grandiose stuff on my rider, but you can take some meat if you want. You can take some fruit. There's some kale chips because my drummer is a bit of a vegan. I think the craziest thing we've got is some rum. I'm thinking of doing something one day with making my rider a bit more Hollywood. At the moment it's fruit and meat.
***
Photos by Nathanael Turner.