The next morning I woke up to amazing scents coming from the kitchen. Jesse and Eric of Free Range L.A. were busy getting breakfast going as well as cooking up lunch for the HUF house gifting suite going on this day. I was awesome to have a house party vibe for such a event. Good music, food, and people makes for a nice setting. Some bands stopped by to check out some of their favorite gear and used the location as a place to coordinate interviews, etc. After everything was done I decided to meet up with my buddy Joy off of 6th st. From there we headed to Fader Fort to check out some music.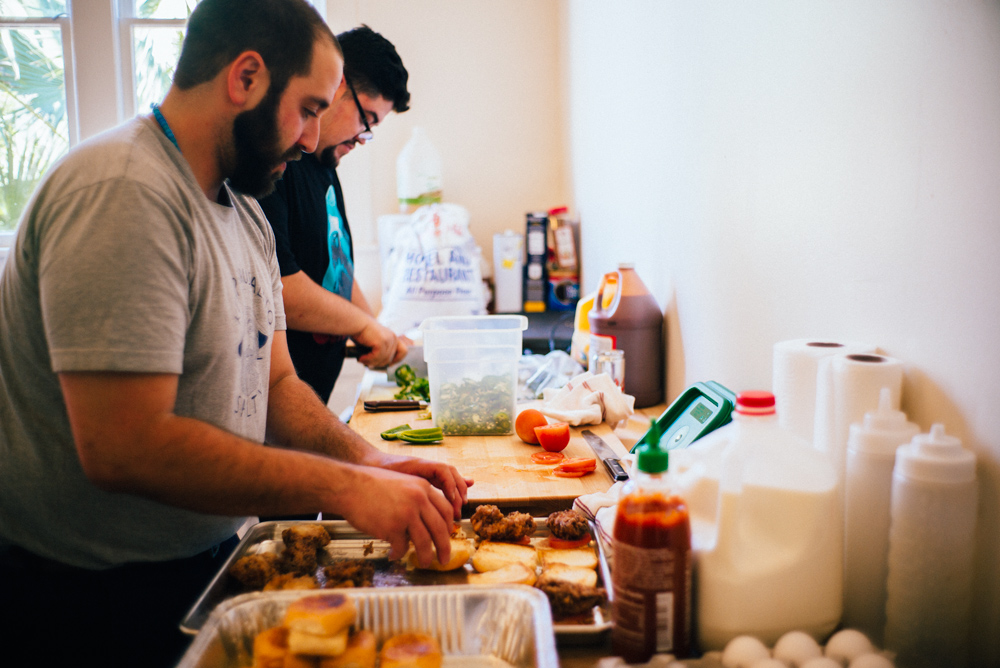 Free Range be Grillin'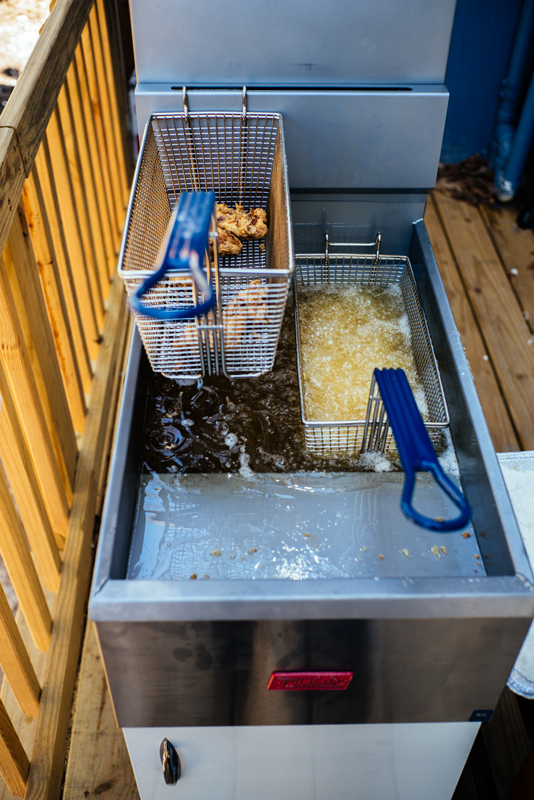 This was Fat (or it might be phat) he was the security for the duration of the Huf House.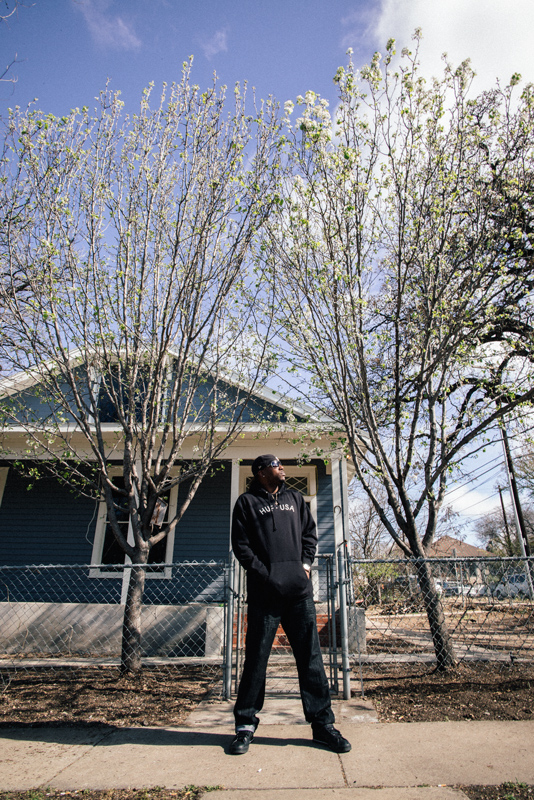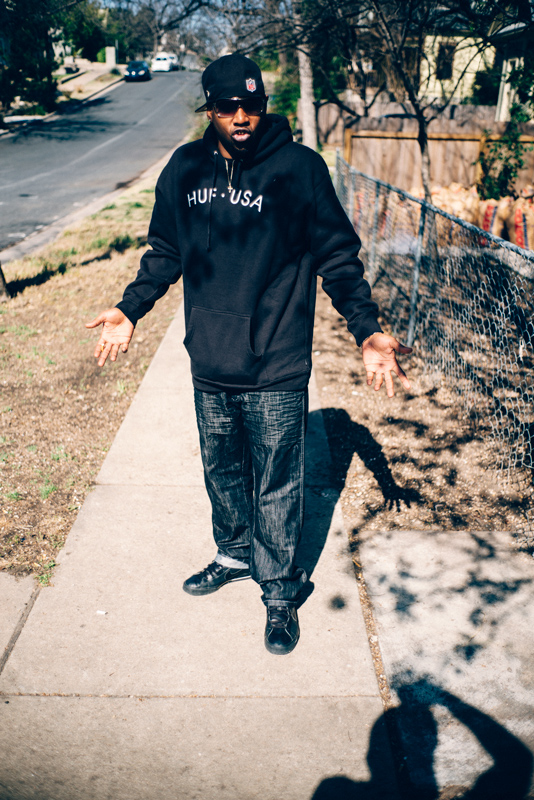 Headwear.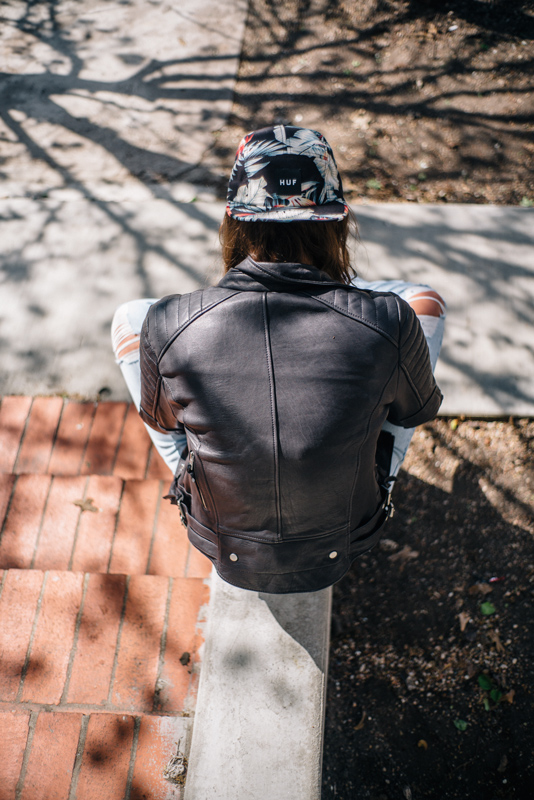 I think the sutter florals were probably one of the biggest hits of the week with guests picking out gear….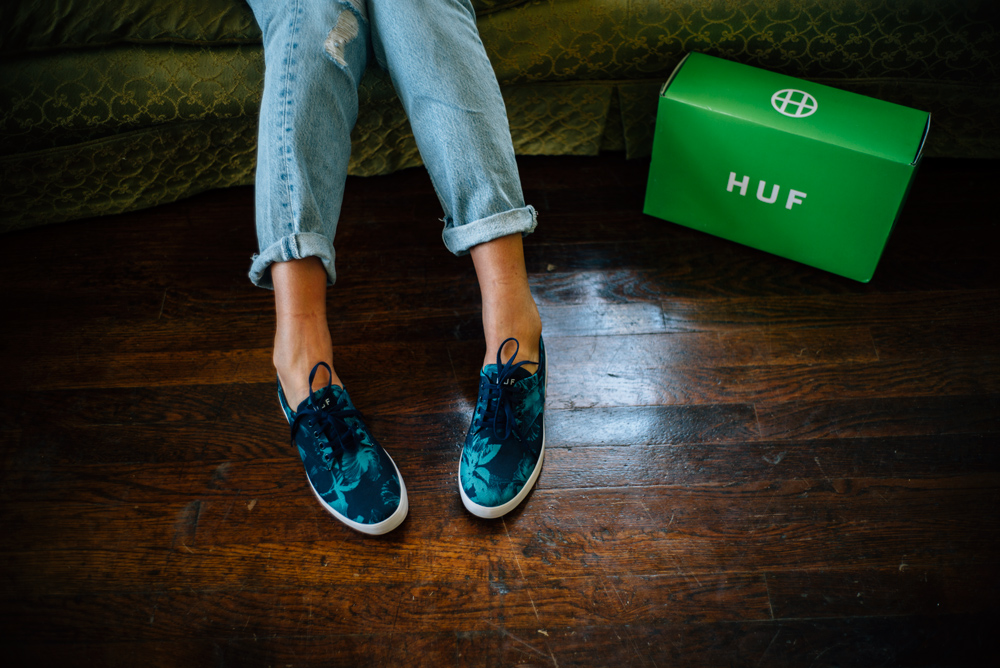 Along with everyone's favorite type of socks.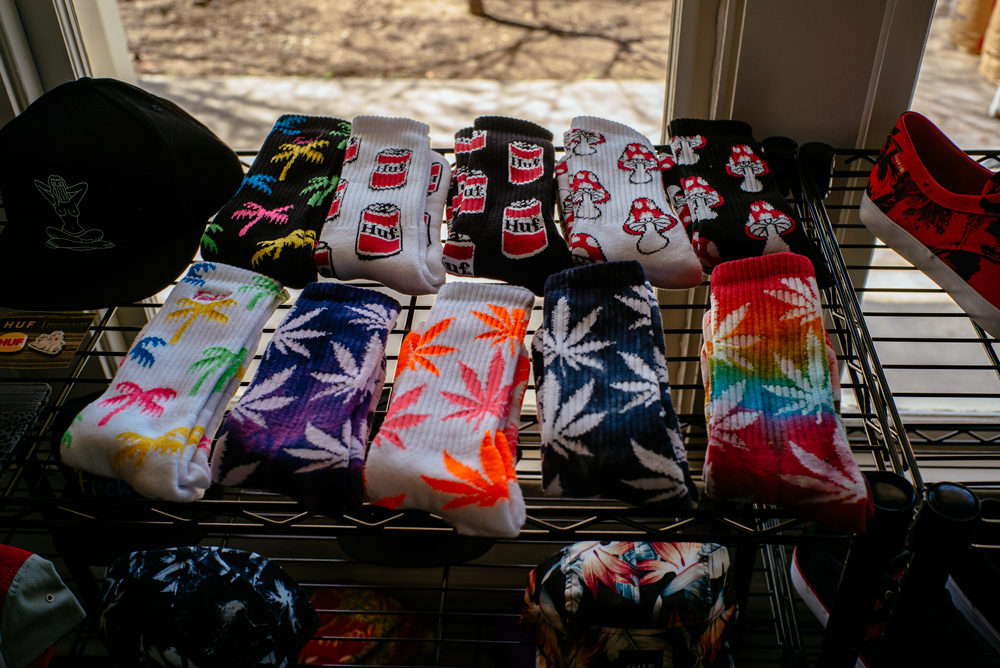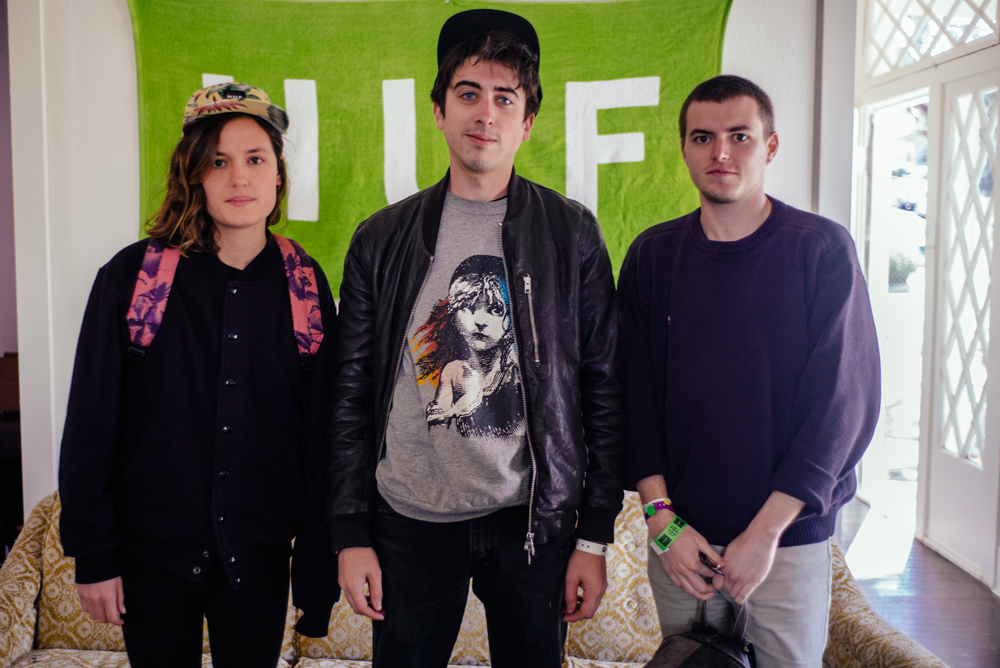 Yukimi Nagano of Little Dragon getting interviewed.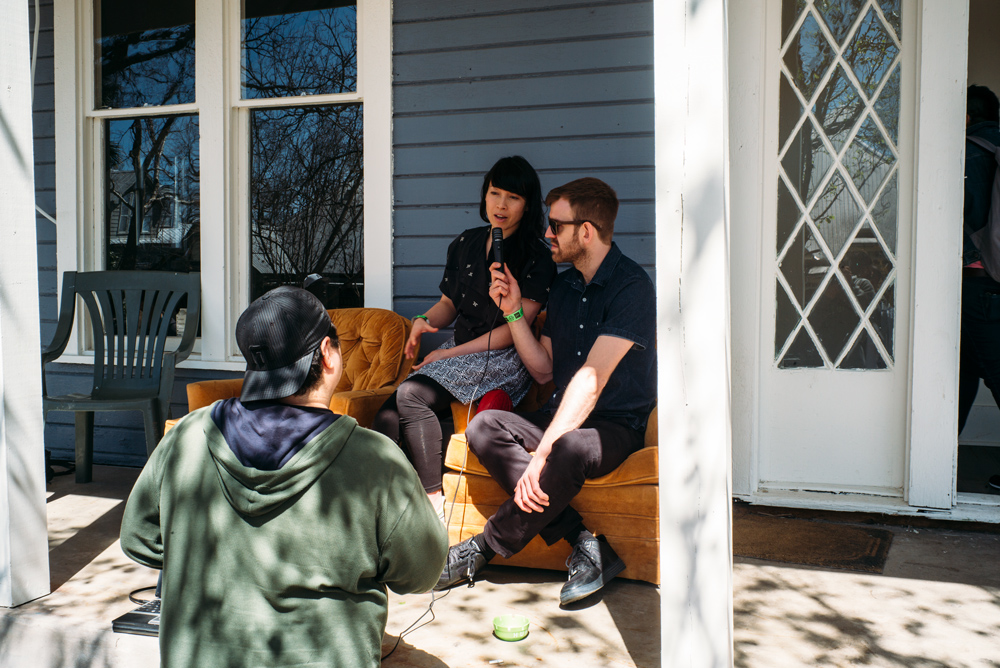 Garcia helping Little Dragon pick up some threads.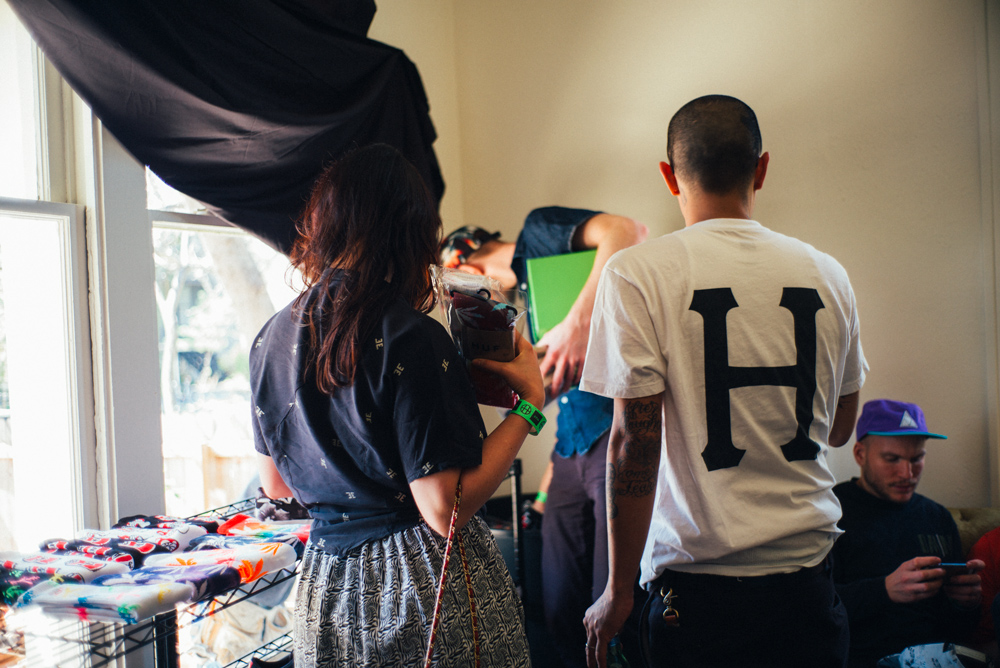 What up Joy and Sarah.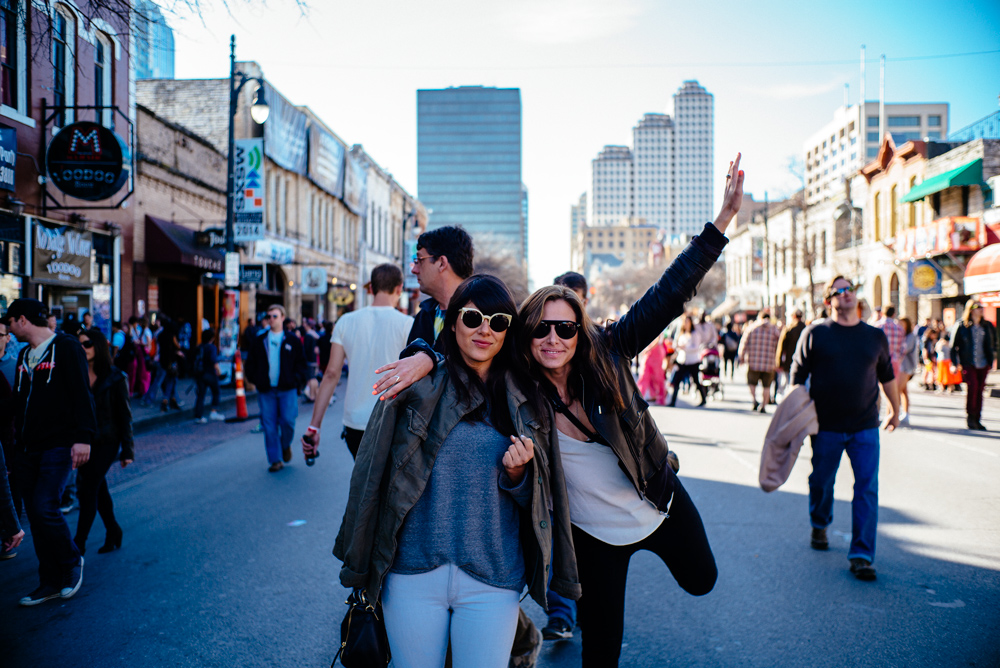 What up, Sickamore.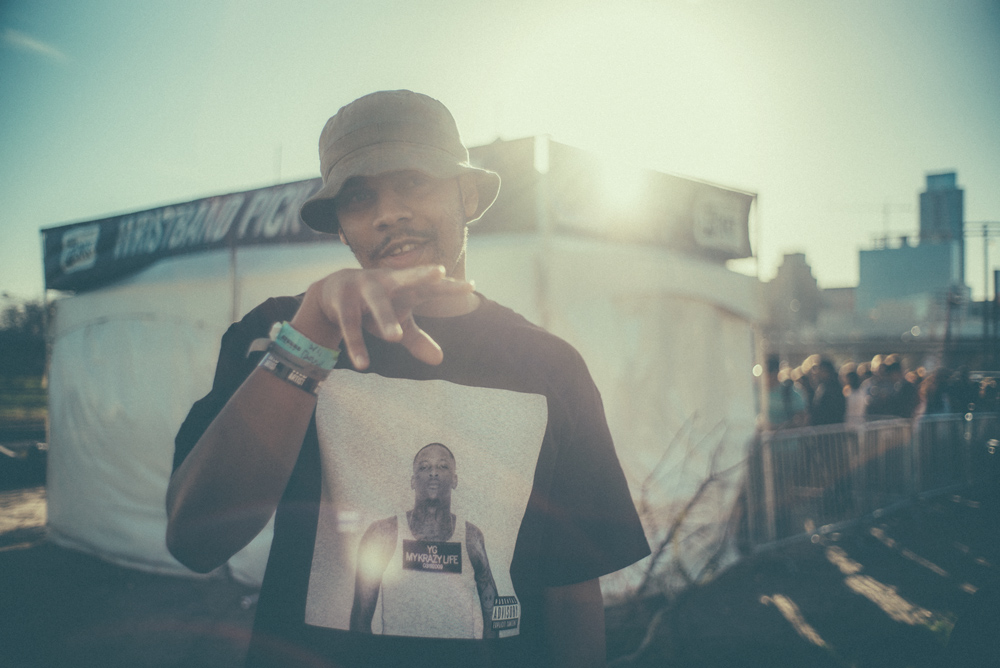 Lift off. Right Joy?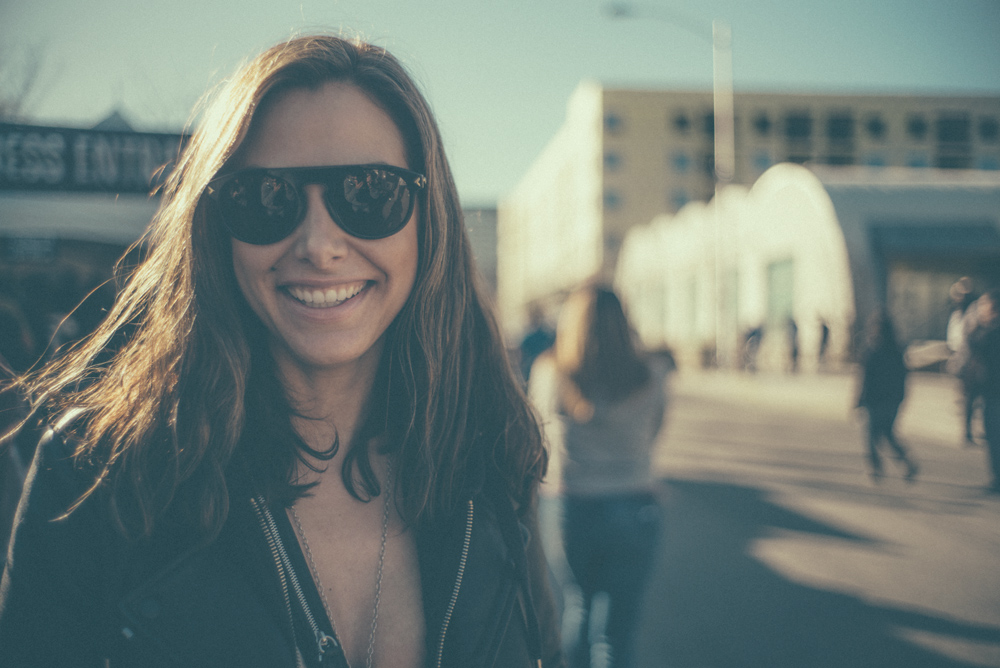 I had met YG briefly in L.A. a few weeks prior so I was hyped to check out his live performance.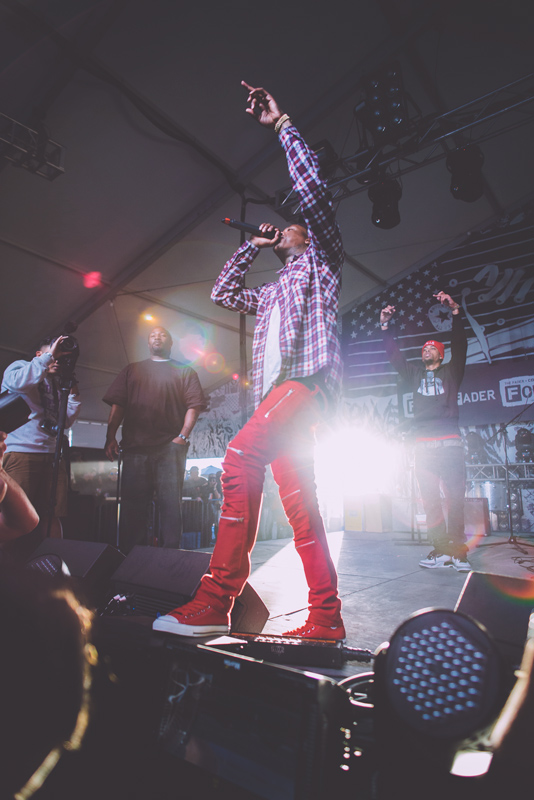 Trey $ongz x YG.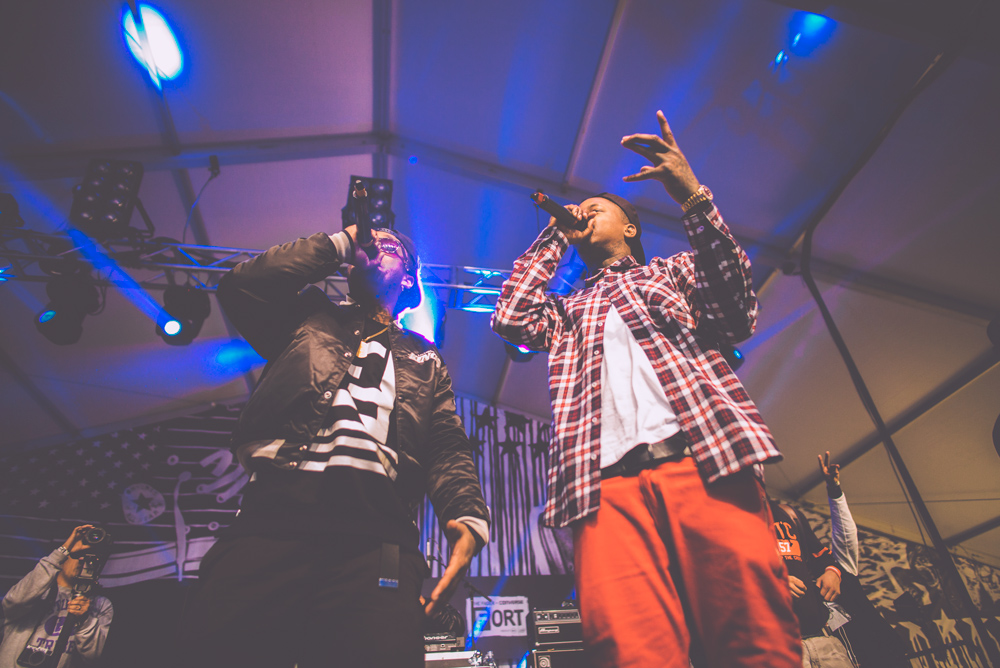 Awesome to see Snoop roll out and do some songs.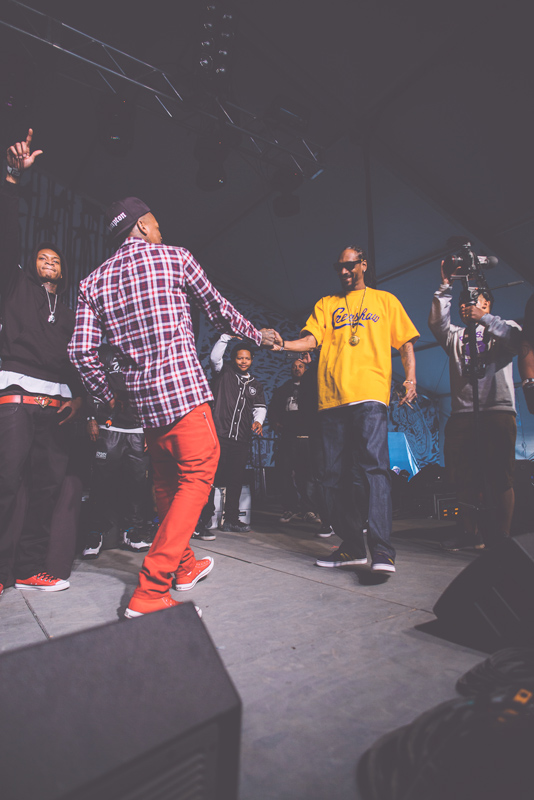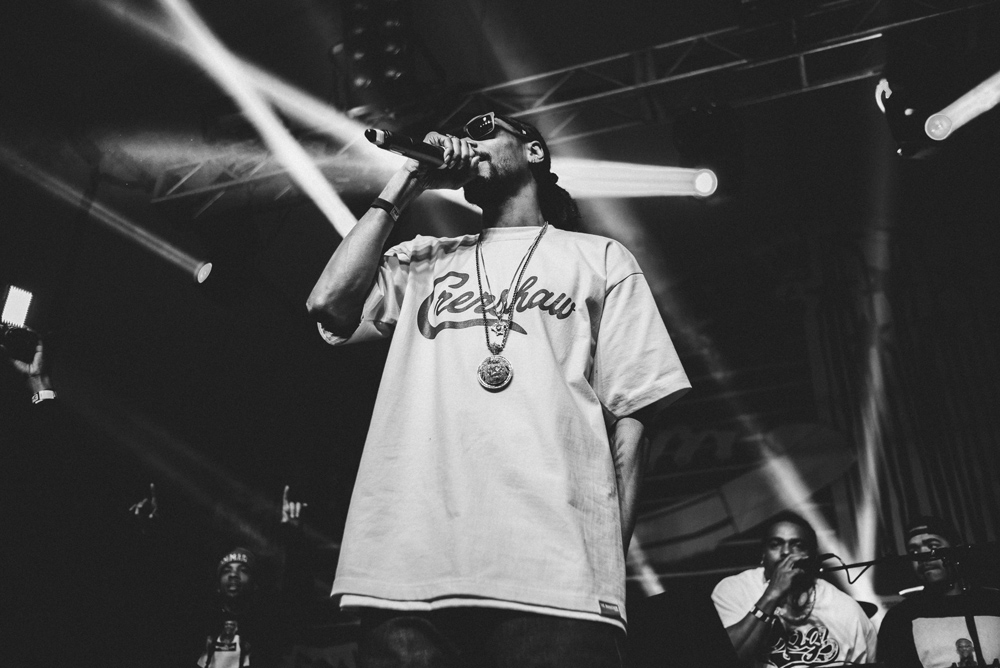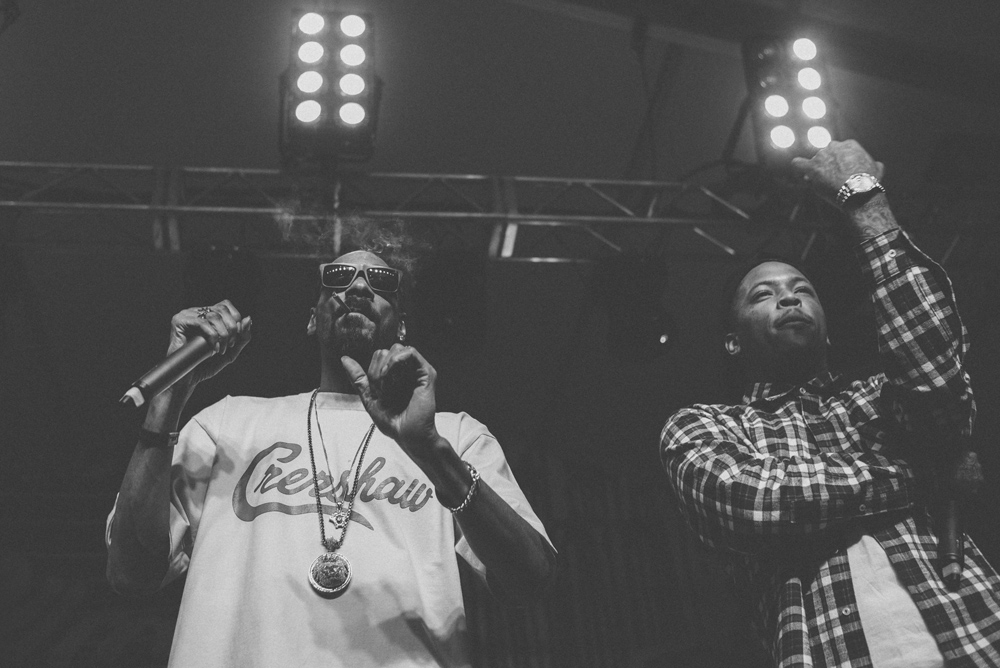 Puff Puff Pass.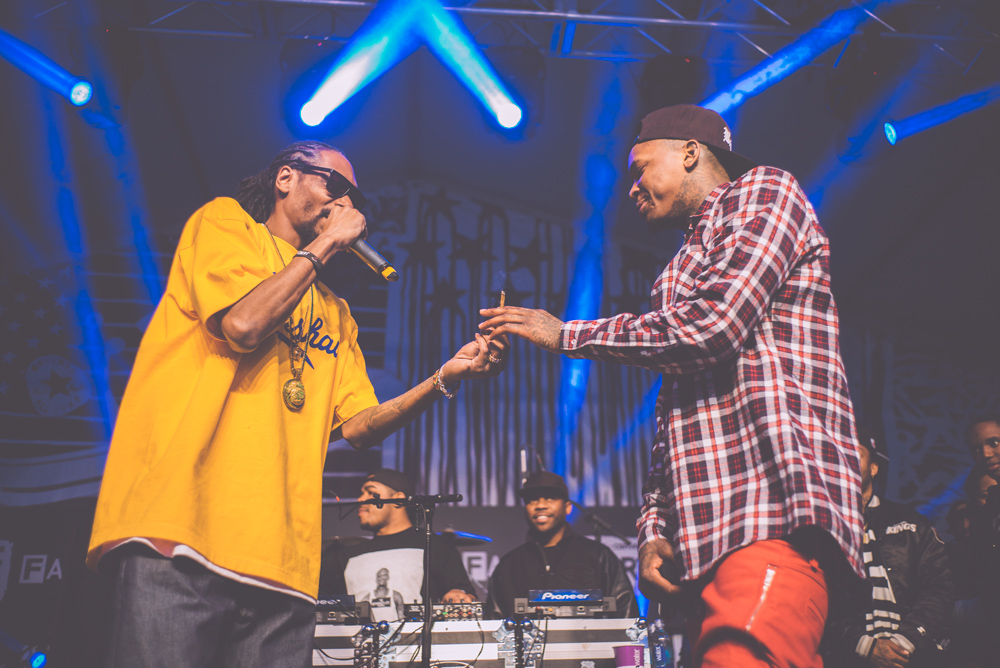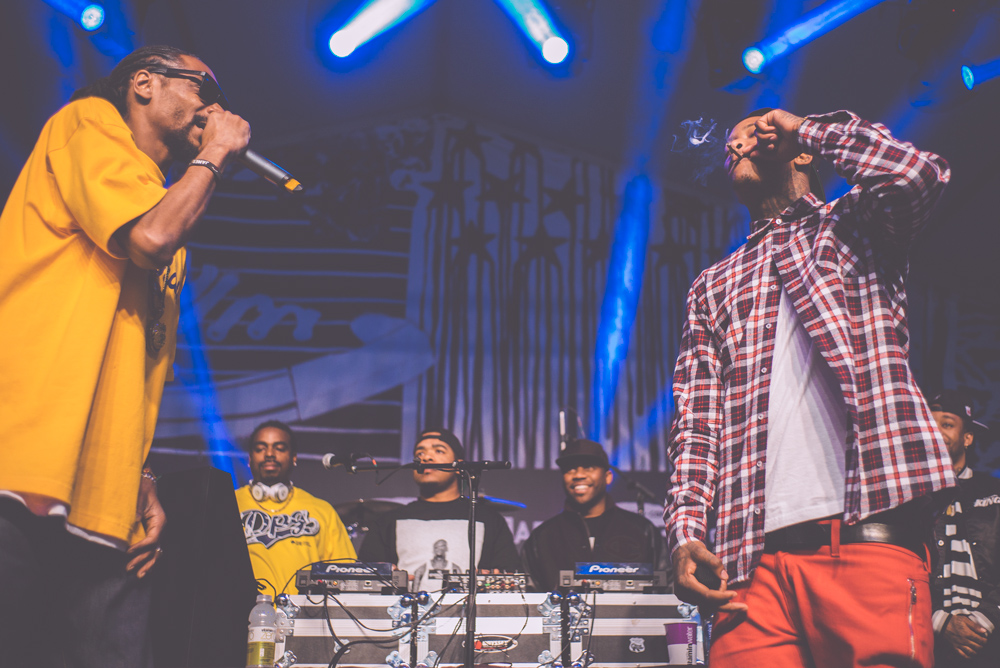 This shot of YG throwing the blunt into the crowd has to be one of my favorite photos so far this year.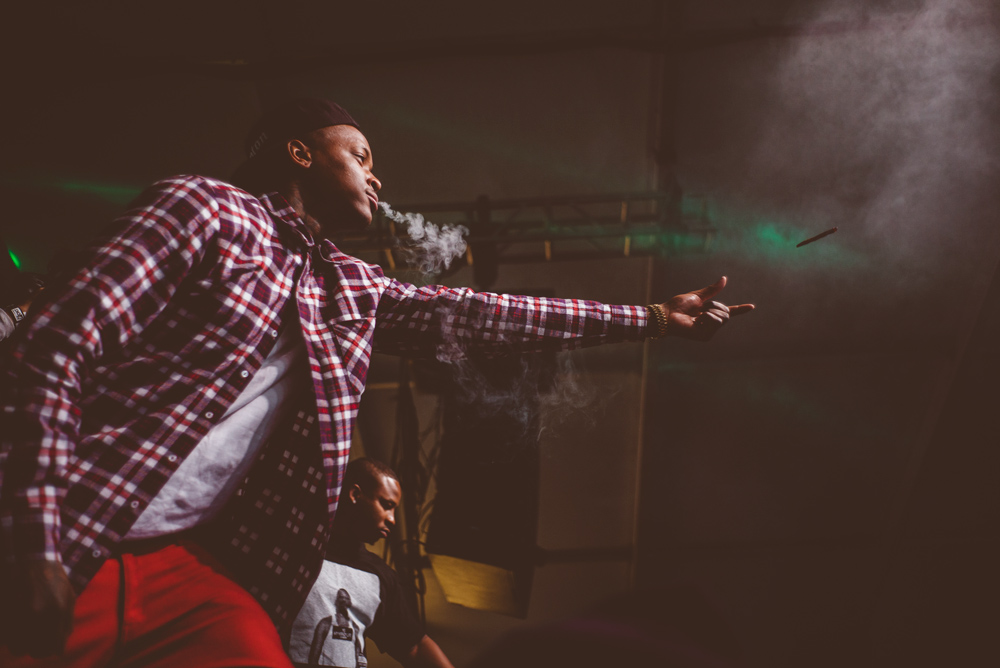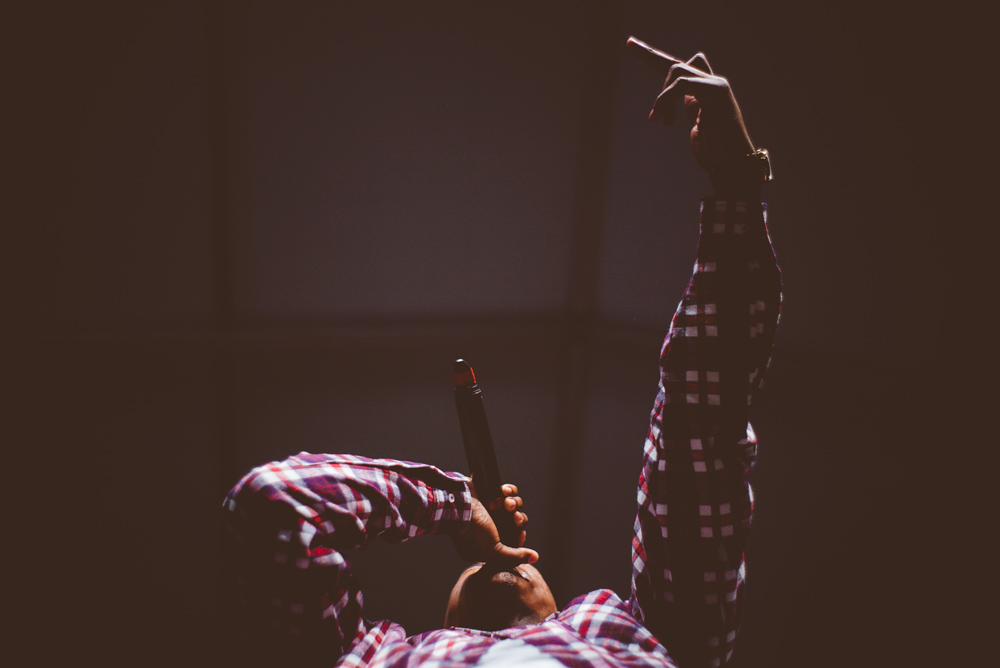 To be honest I had not heard of Little Dragon till I met them at the HUF House so I was curious to check them out. Needless to say I loved their work and added them to my Spotify that night.