Hello again, and welcome to the Workaholics house party! I'll take three of The Tightest Buttholes, please.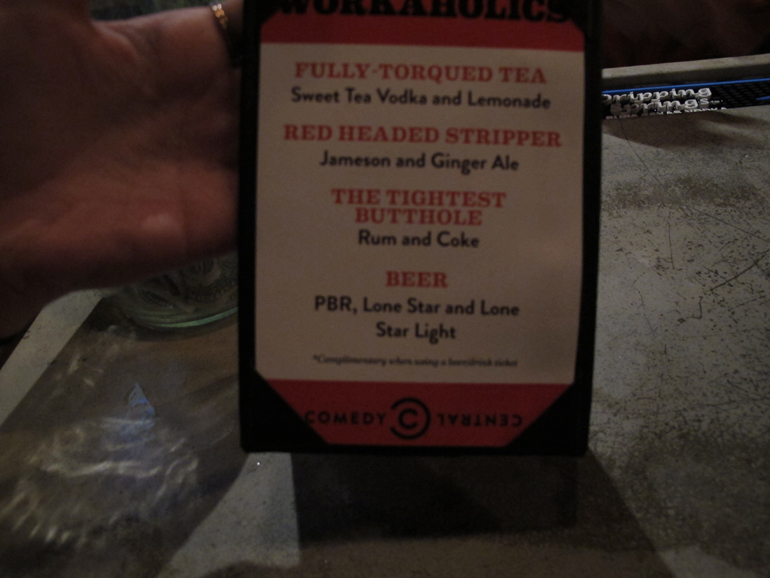 This place was a mad house, in the best way possible! We got there just in time to catch Trash Talk.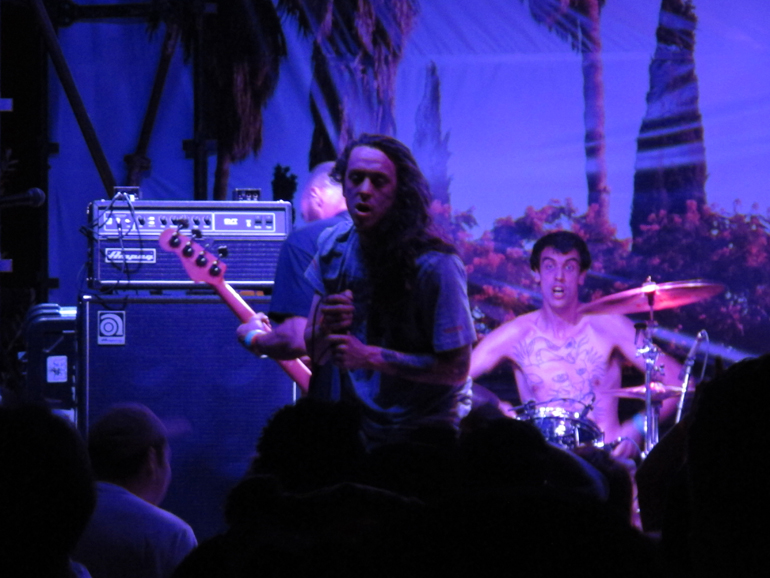 This next photo basically sums up a Trash Talk show for me. You should definitely check out Bobby's earlier post with great photos of another set they played at the Thrasher house. I agree with him in saying that they are the best live show. EVER. There was even a kid who jumped in the crowd from a tree that was at the side of the stage.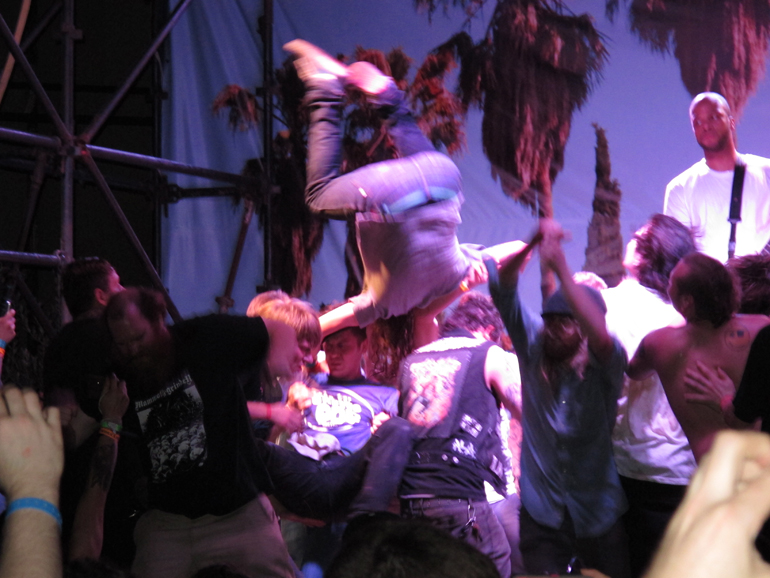 Here's a great one of Nate Williams of Wavves. He loves the camera, can't you tell?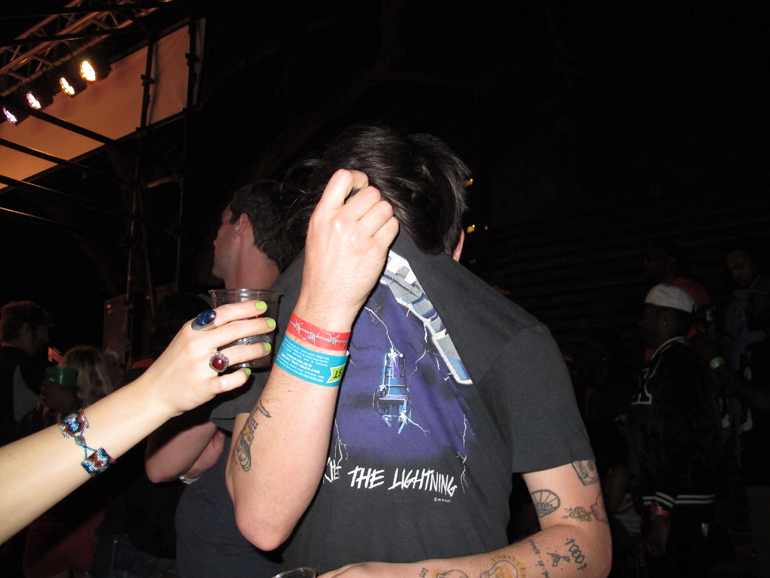 Next up was Freddie Gibbs. He definitely kept the party going between Trash Talk and Wavves. Check out that chain and those Calvin Kleins!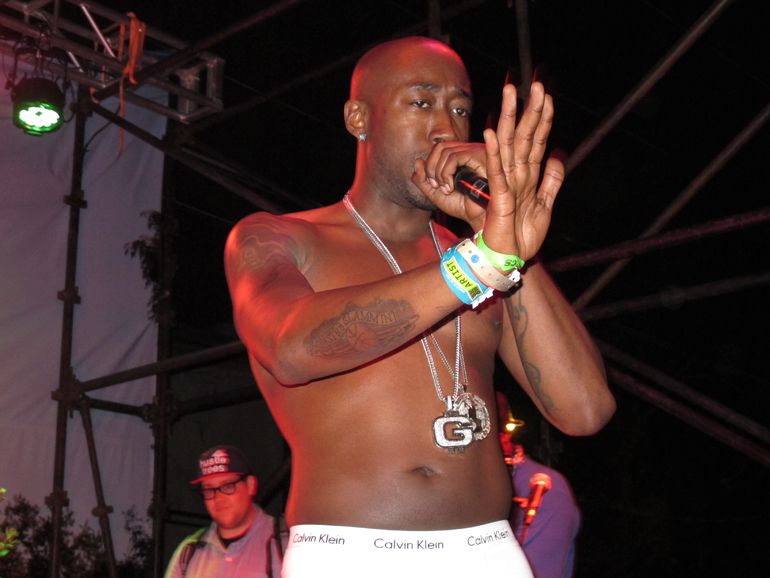 Here's Sam from Trash Talk and Nathan from Cults. Sup dudes!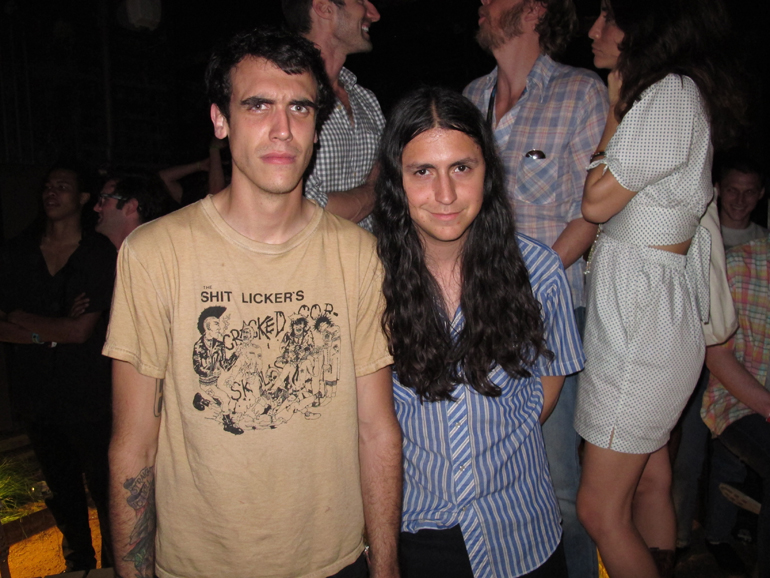 And this is Bree's tattoo. It's real. And permanent. I can't really figure out what to say about it because I love it so much…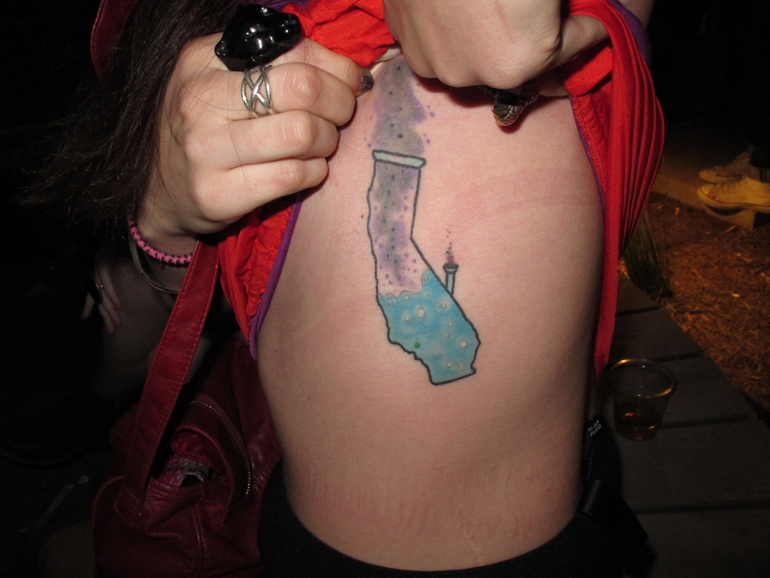 Hey, Blake!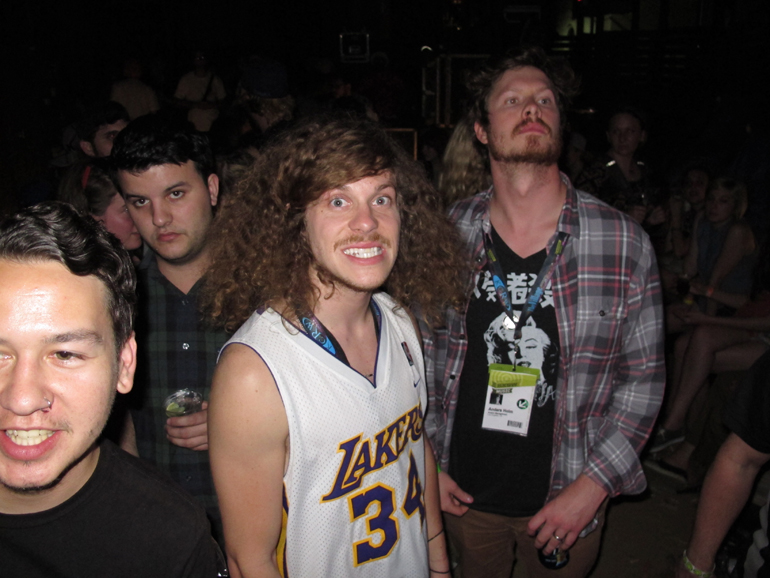 And the last show of the night (for us, at least) was Wavves. They were really fun.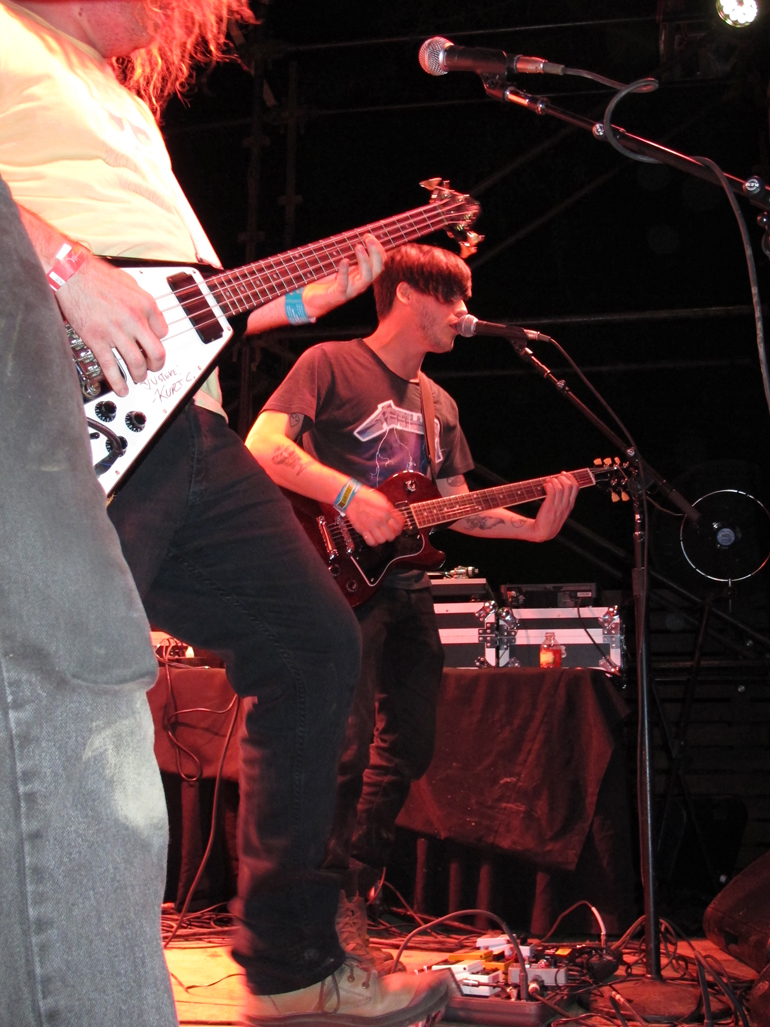 I wouldn't expect anything less… especially from Stephen because, well, look at his hair. The guys definitely raged and played a lot of songs from their last album, King of the Beach.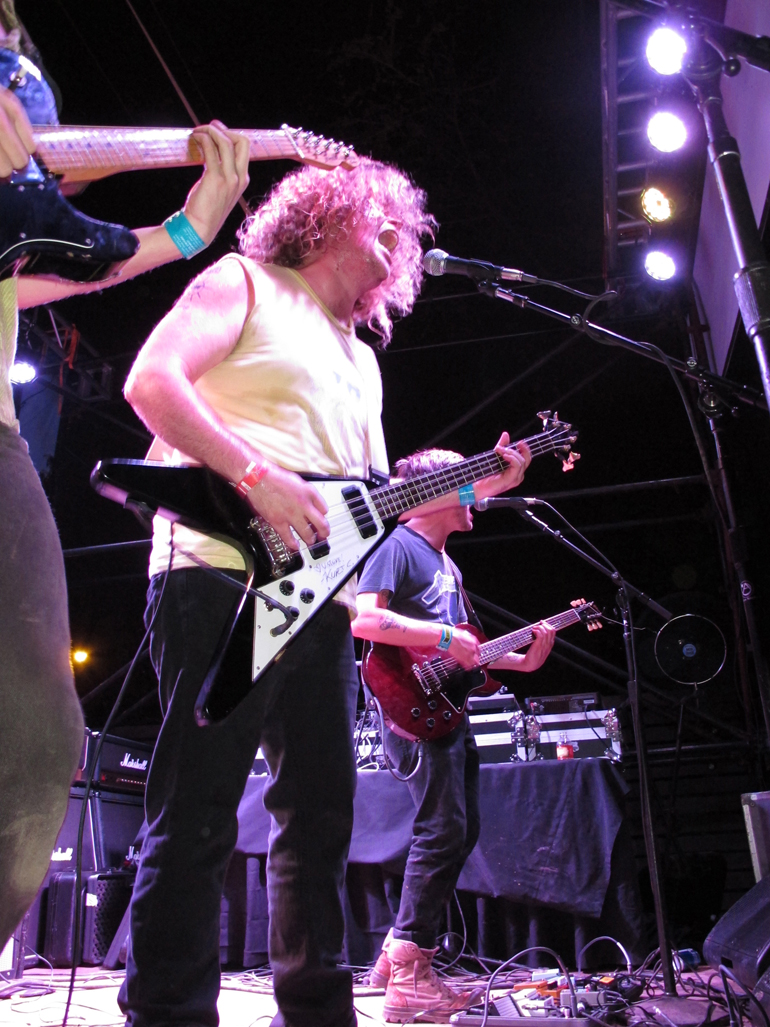 Phew… I told you it was a doozy. Then we left and walked for MILES… or at least it felt like it. Ok, my feet still feel like they're gonna fall off.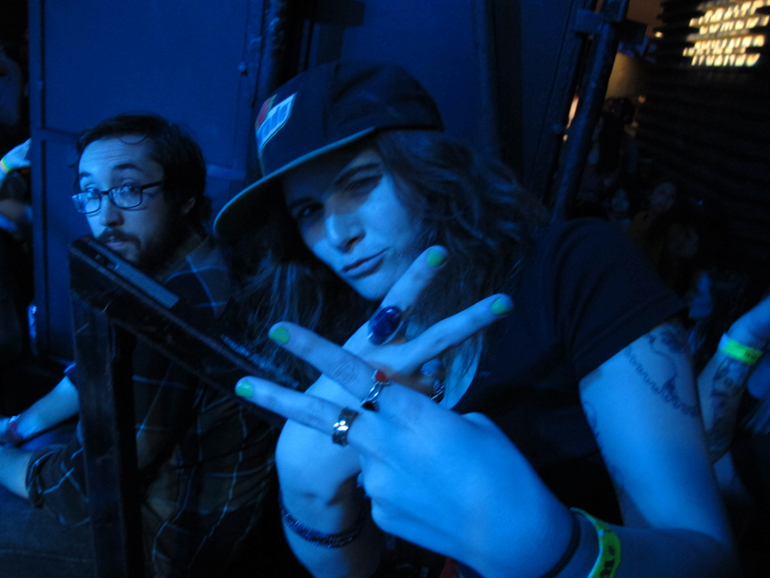 PEACE!
by chelsea