Hey guys! Day 3 was a doozy so I'm splitting it into two parts. This is the view from the Google rooftop, where we started our day.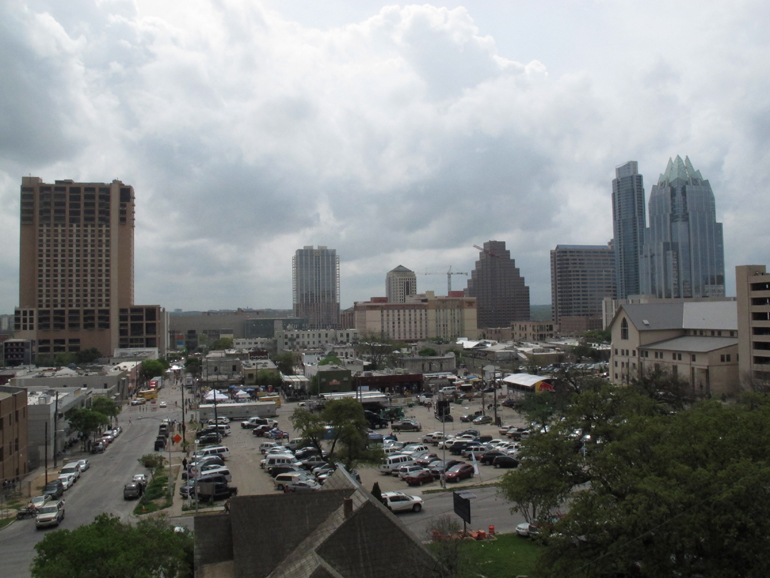 All that down there is total chaos. We were safe! And this is the reason we were up there in the first place, the Two Gallants.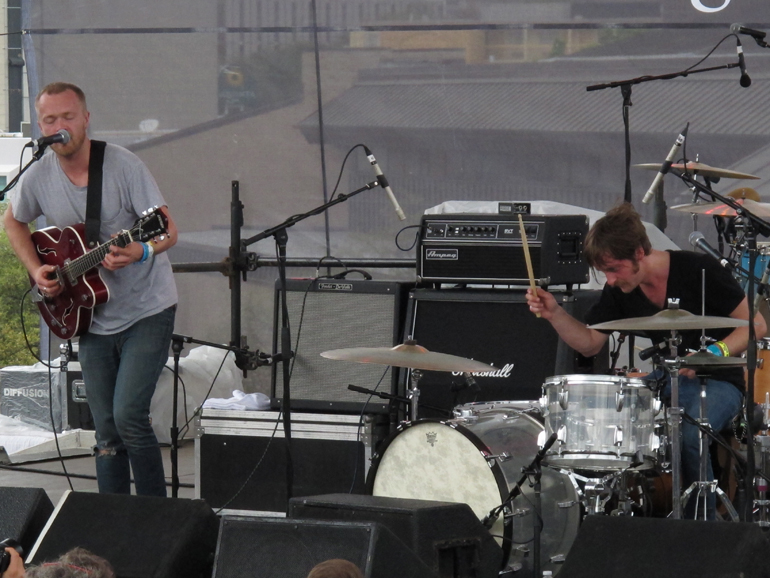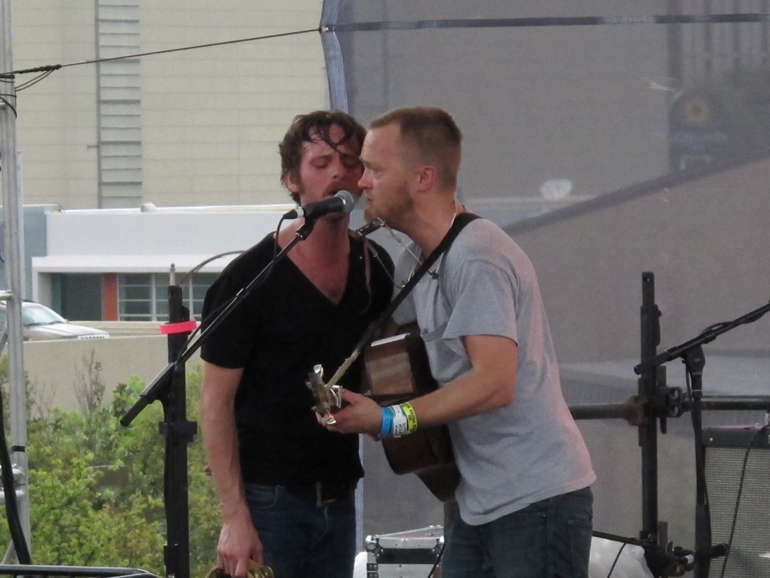 We couldn't stick around to watch Jimmy Cliff and The Shins play because we had to run around the corner to check out Best Coast at the SPIN Magazine party.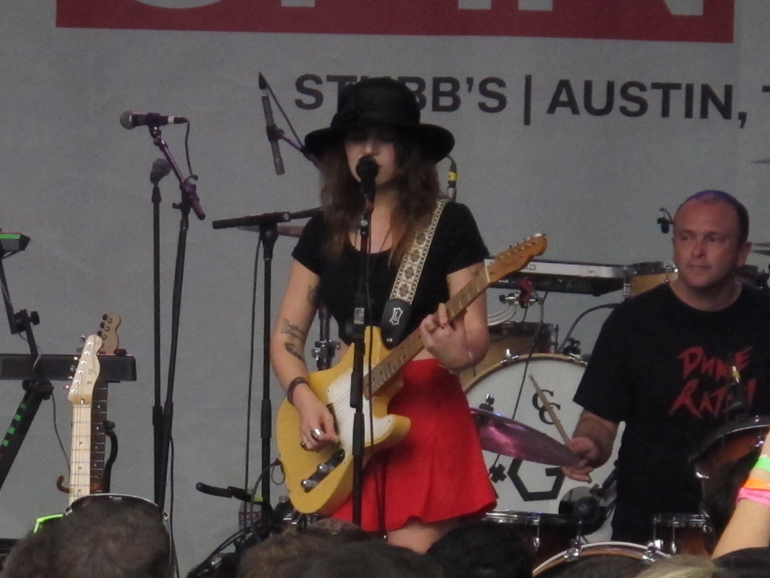 Ran into Chris. Always a pleasure…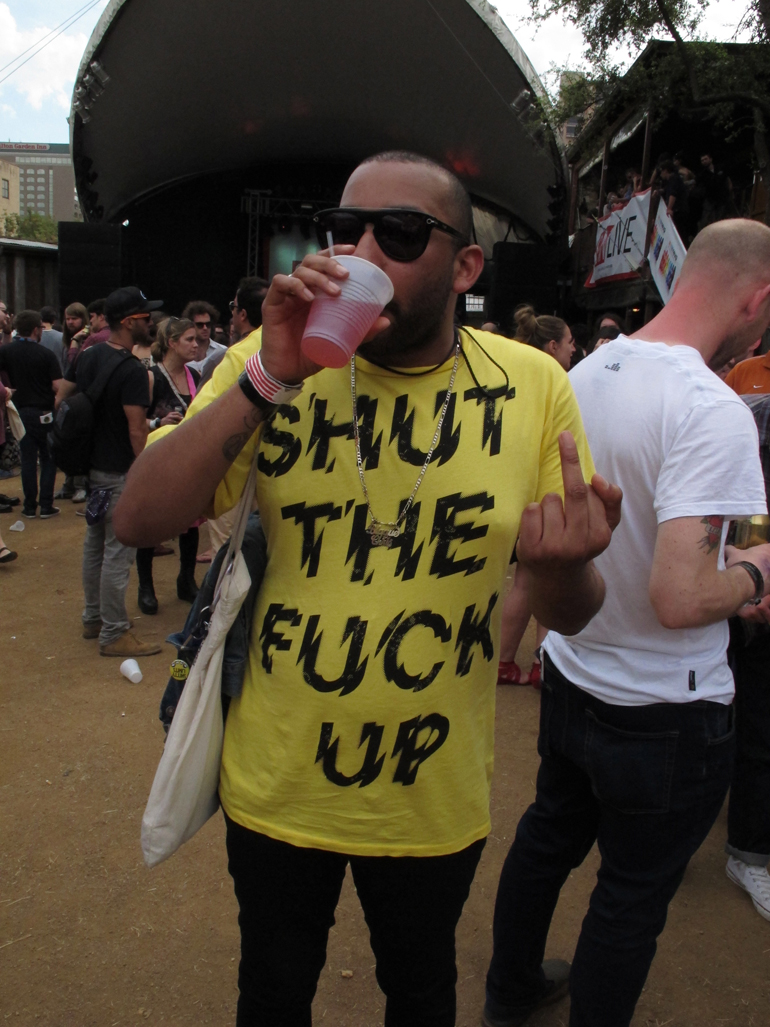 And up next was Santigold. Dudes! Her live show ruled!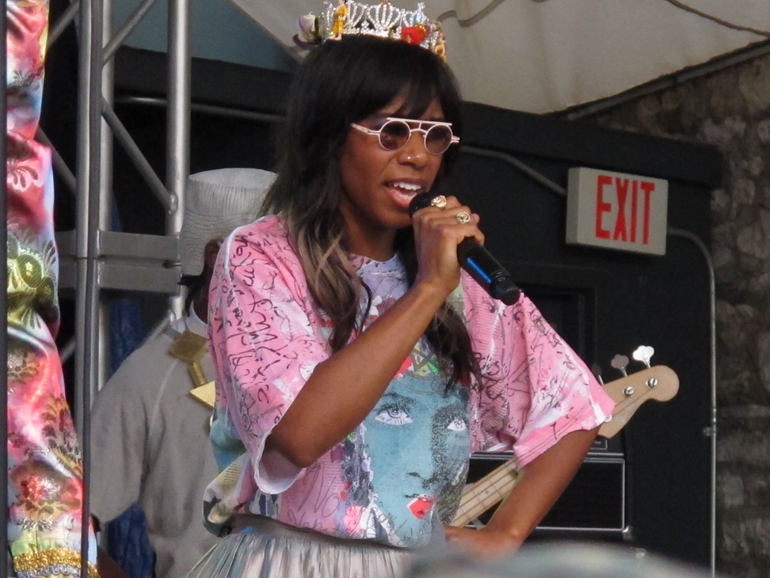 She had rad back up singers who were on another level. You have to see for yourself to know what I mean… synchronized dance moves, vocals, drums, you name it. They came out and destroyed.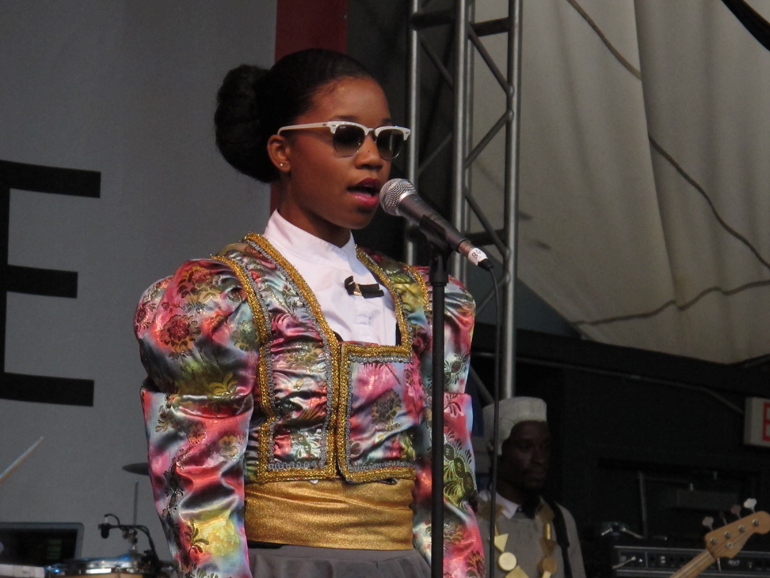 Once the show was all over, we ran to the Whole Foods tent where we got free water bottles, charged our phones, and ate falafel tacos and salads – because putting pulled pork in your belly for every meal can become a bit trying. Trust me, I didn't think I would ever feel that way.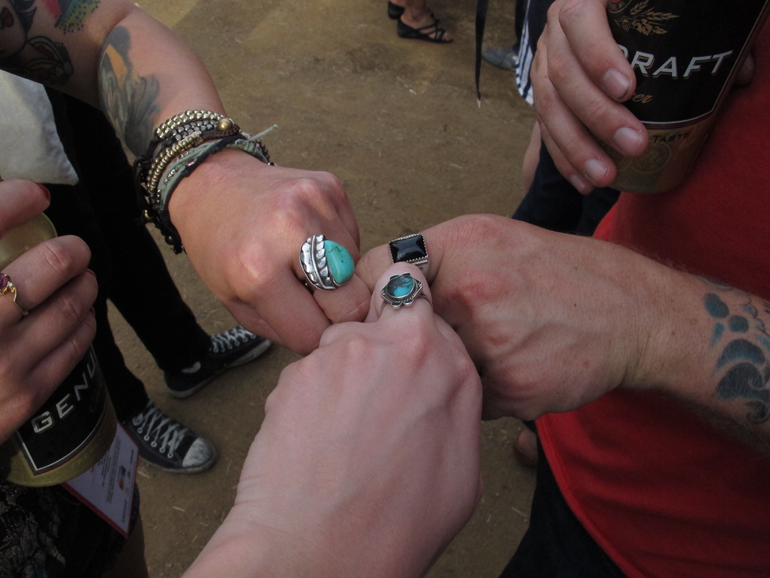 Don't miss out on my update a little later today. We spent the rest of our night at the Workaholics house party…
by chelsea