Yesterday was the last day of SXSW, and everyone sure went out with a bang. I didn't even realize what kind of situation I was dealing with until this sign reminded me.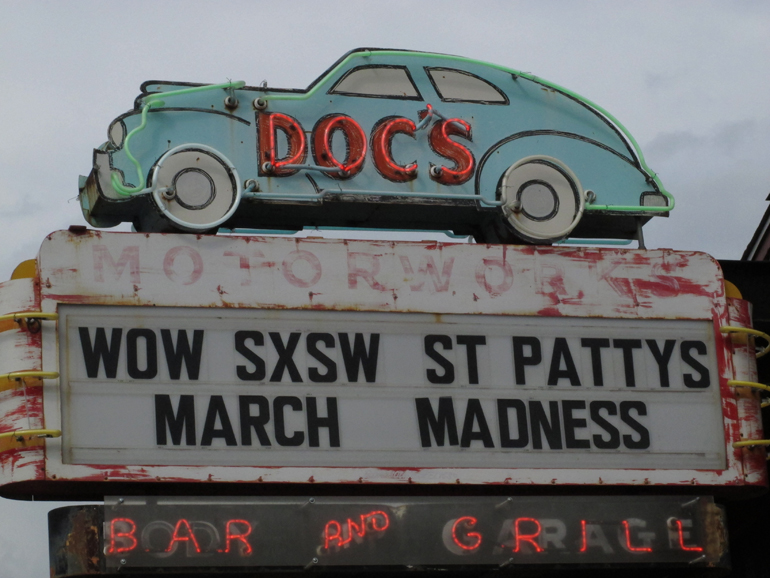 What better way to start your day then deep fried deviled eggs? Ugh.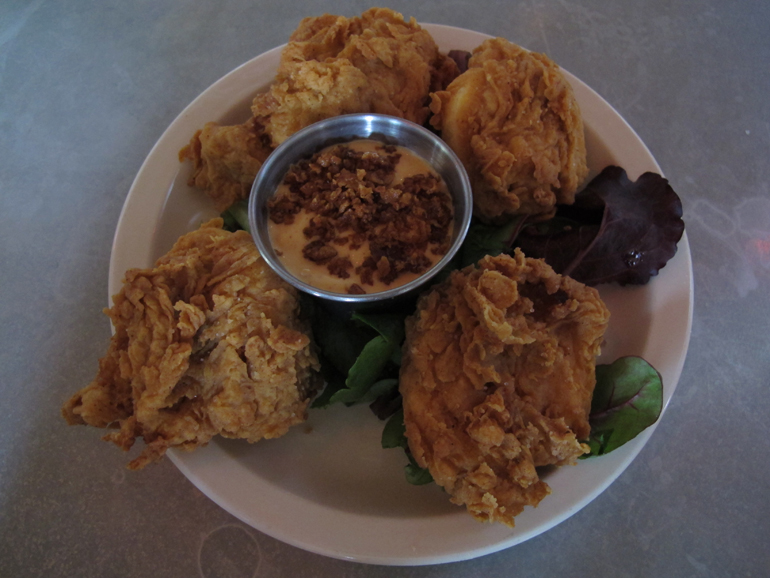 We made it to Emo's East just in time to catch Bleached.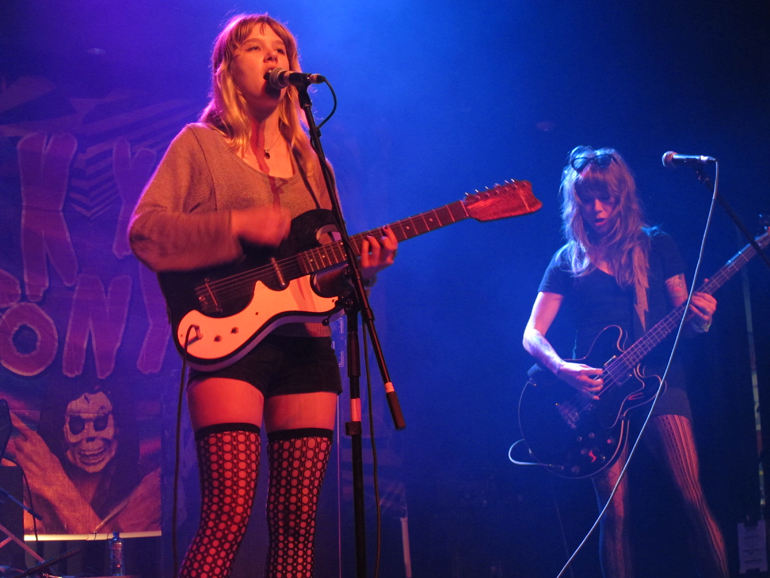 It was a full day of music at the Check Yo Ponytail party. Great bands, fun crowd… and we were all waiting in anticipation for Andrew WK (or at least I was). In the meantime, The Drums and New Build.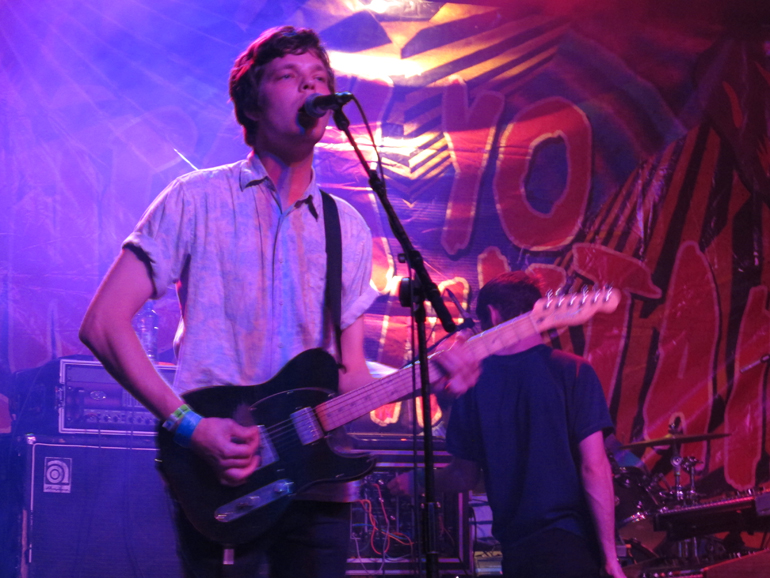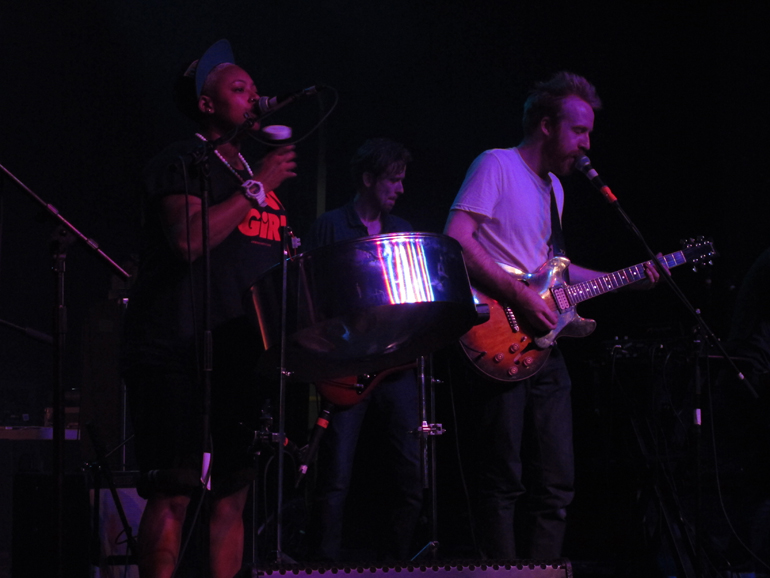 Finally, the moment we all had been waiting for. Andrew WK came out with his wife Cherie Lily and they tore up the stage.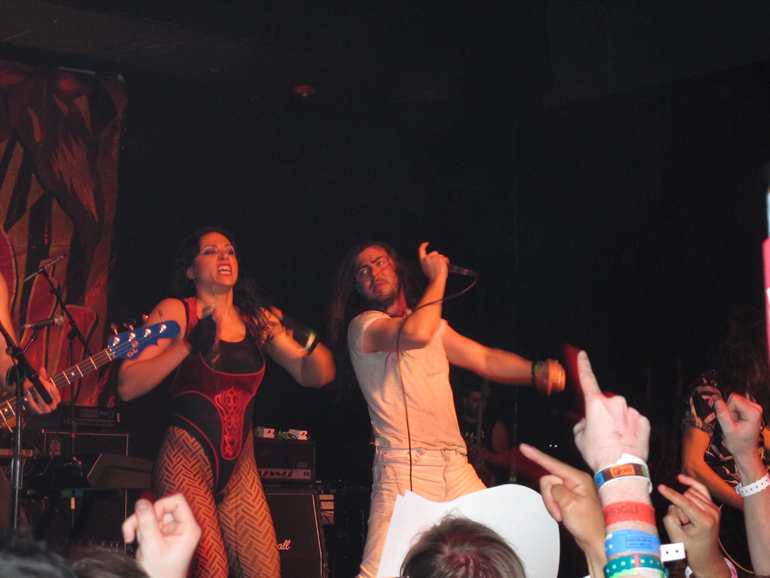 Drinks were flying.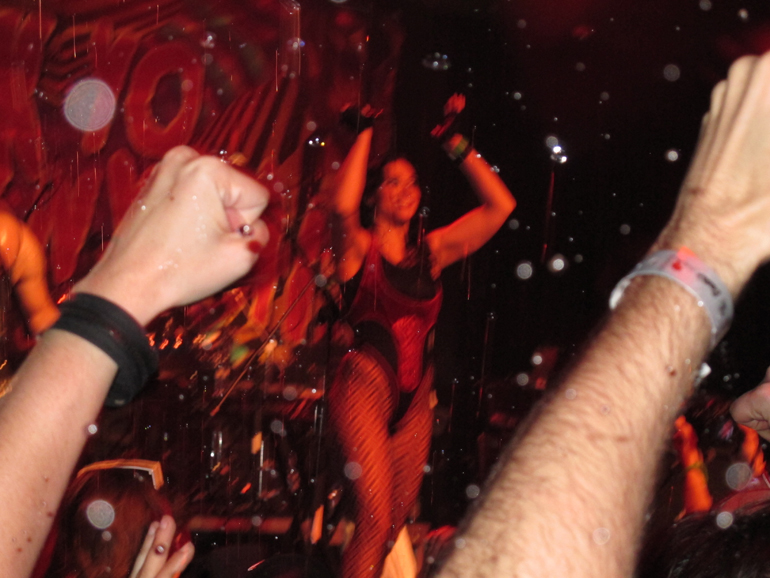 And as if I couldn't love this guy any more, he comes out with a pizza guitar. Is this for real?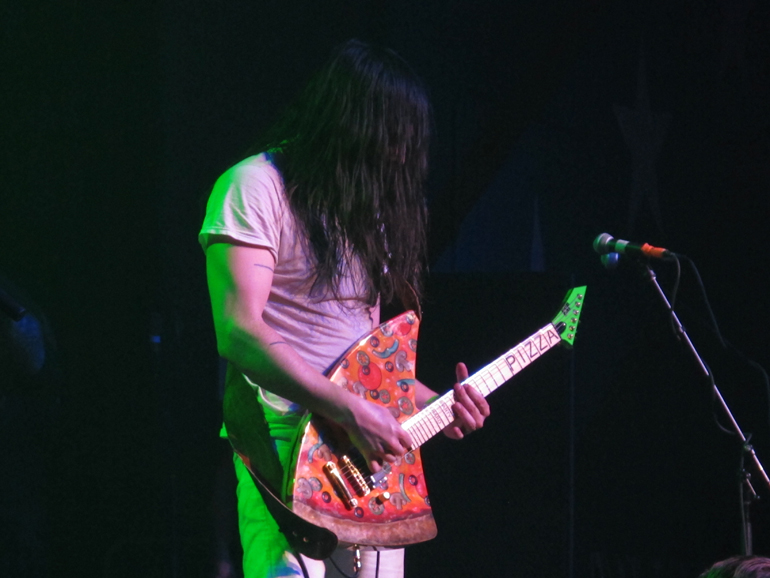 Had to snap a quick picture after the show. PS. He has got to be the sweatiest guy ever…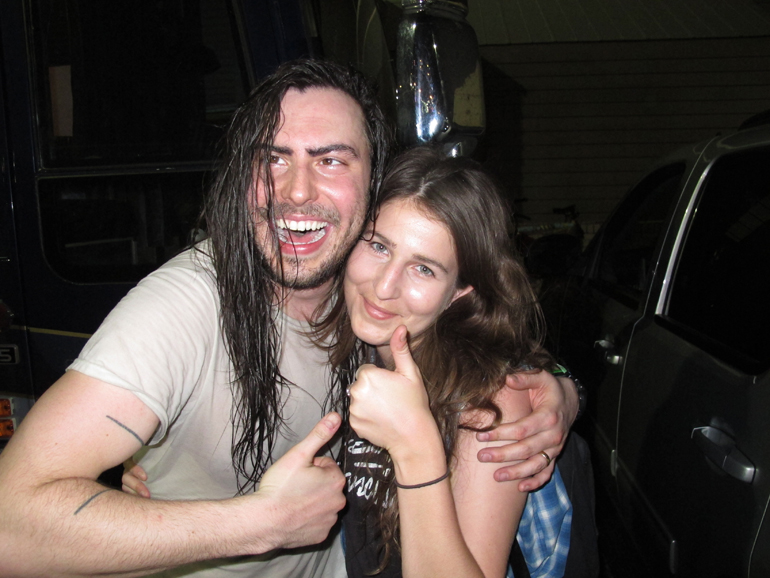 Round two is coming up later today. Don't miss out, things got pretty crazy at the Vice party with A$AP Rocky, Trash Talk, and FIDLAR.
by chelsea