I looked at the weather ahead of time to see what I should expect, pack, etc. Along with trying to plan all the shows I wanted to see, that all went out the window the moment I got here. Check out the sky! I'm in shorts and a tank top. I know, I'm just as confused as you are…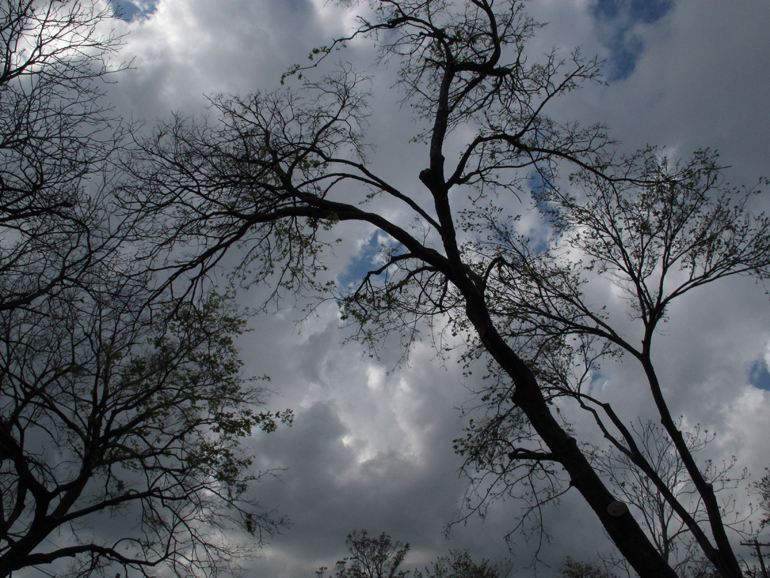 Ok, enough about the sky. Check out Cults! We got a chance to melt away in a giant sweaty warehouse to their sweet tunes. Every time I see them they don't disappoint. They played almost their entire album, and it's one of the few albums on constant repeat on my iPod. It's a win win situation!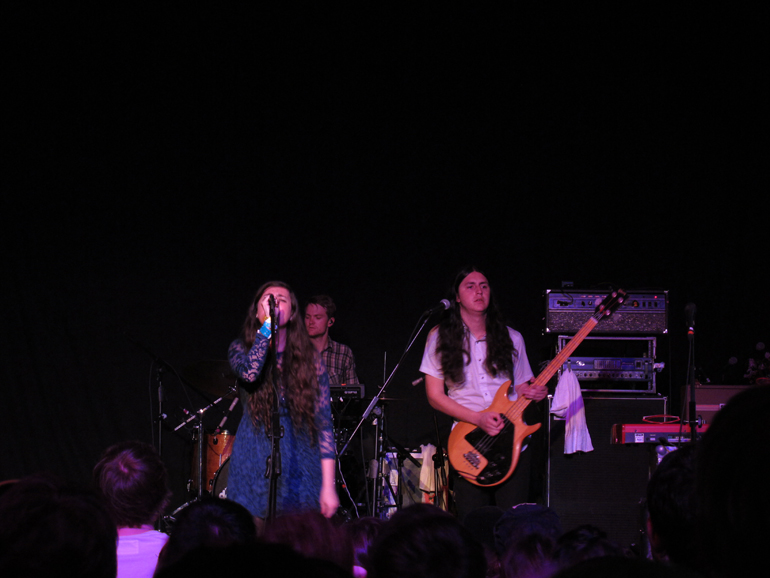 We left the madness once their set was over, and needed a quiet place to gather our thoughts and plot out the rest of our adventure. I saw this on the way: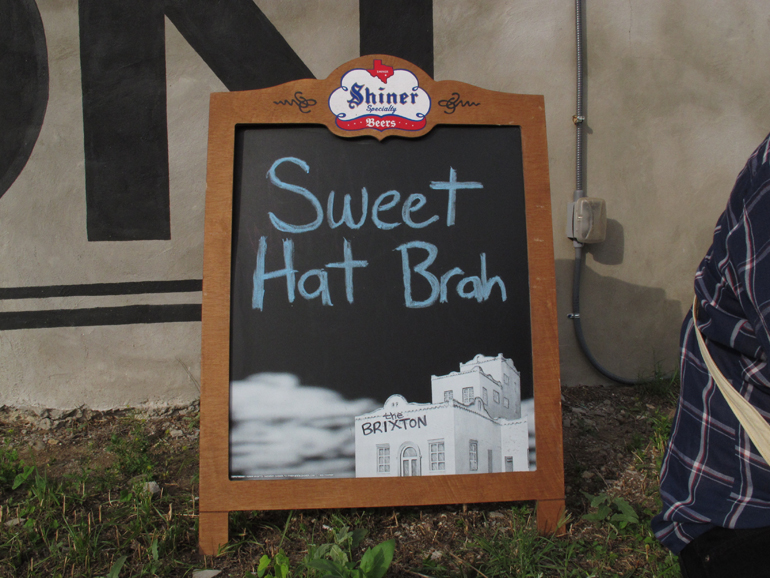 Made it to The Eastern, which is a total oasis in this crazy town. And look who we ran into! It's our friends Two Gallants. Adam and Tyson are awesome dudes, and incredibly talented musicians… if you get a chance to catch one of their sets in Austin I suggest you do. And if not at SXSW, the next time they're playing in your city.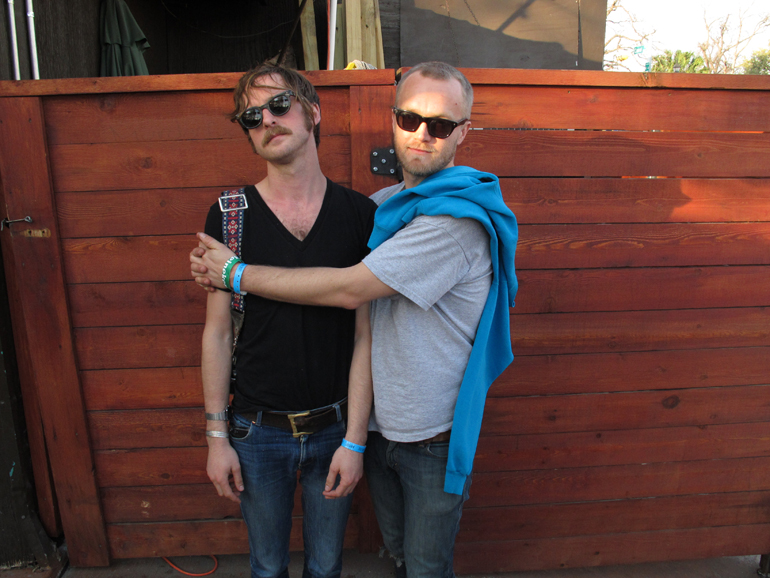 Then I found this sweet ass van in the parking lot of The White Horse.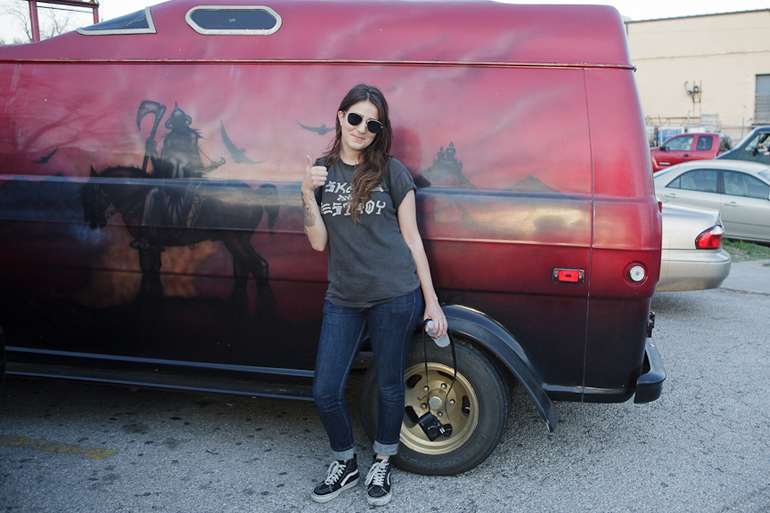 Turns out our homegirl Lien and company mobbed out here from California in that van, packed with their vintage collection! What is happening? Here's the selection of clothes the girls brought out here to sell at The White Horse. Go check it out! Get your vintage shopping on! It's good for the environment and your wallet.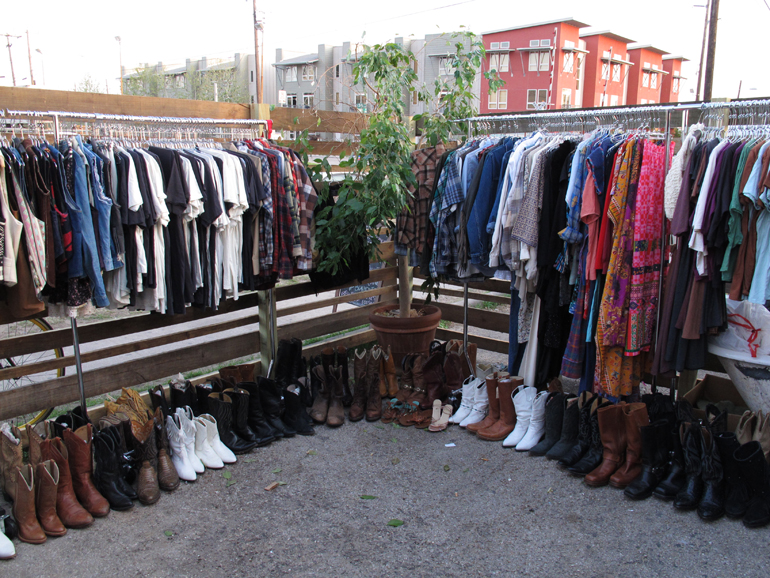 Night fell, and the bolos came out. I'm a sucker for bolos! Here's Miles, lead singer of the Allah Las sporting one before their show at Valhalla.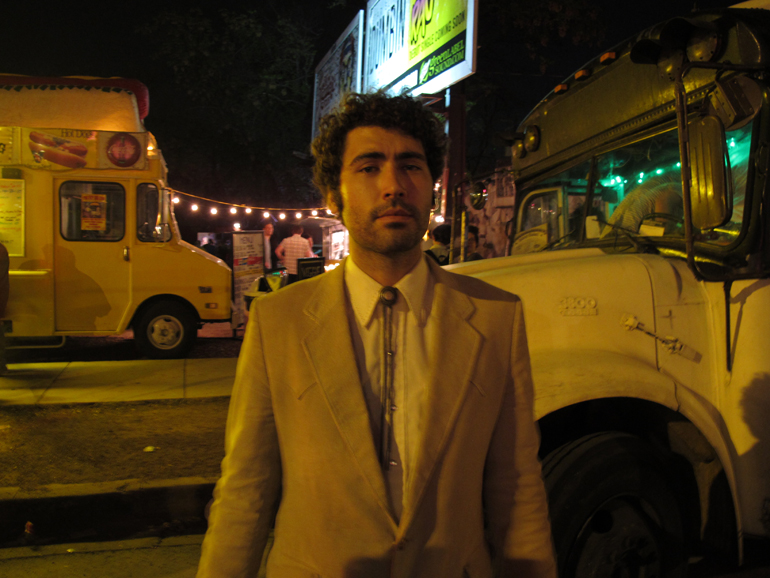 By the way, when it gets dark, this is what downtown turns into. I'm not kidding. It's pretty messed up.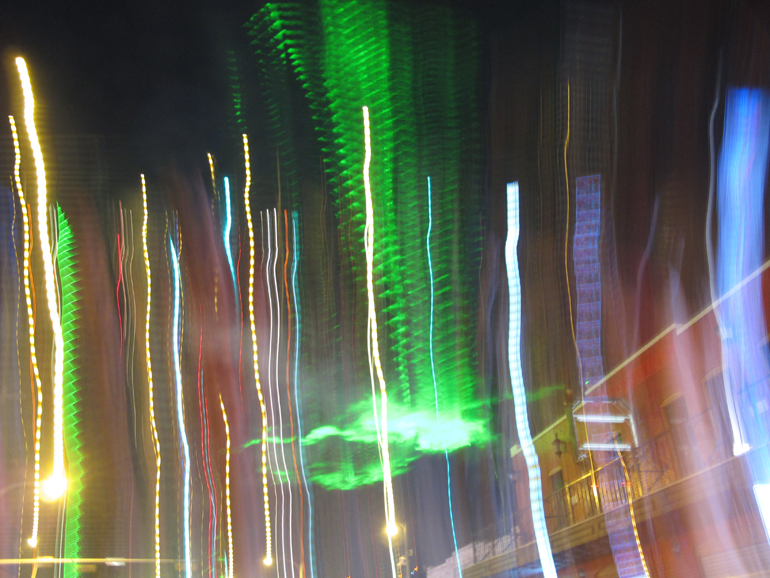 Here are the Allah Las, my favorite band out right now. They've got a great vibe going, and top it off with the fact that they are killer musicians… It just doesn't get any better than that.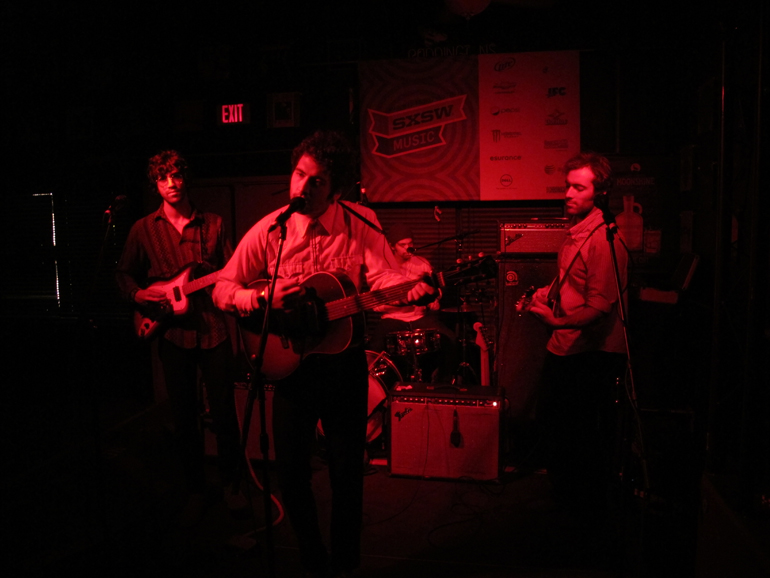 Can we all please enjoy this photo of the guitarist, Pedrum? Ethan told him he looked "sexy and '70s" which I don't think he really knew how to take.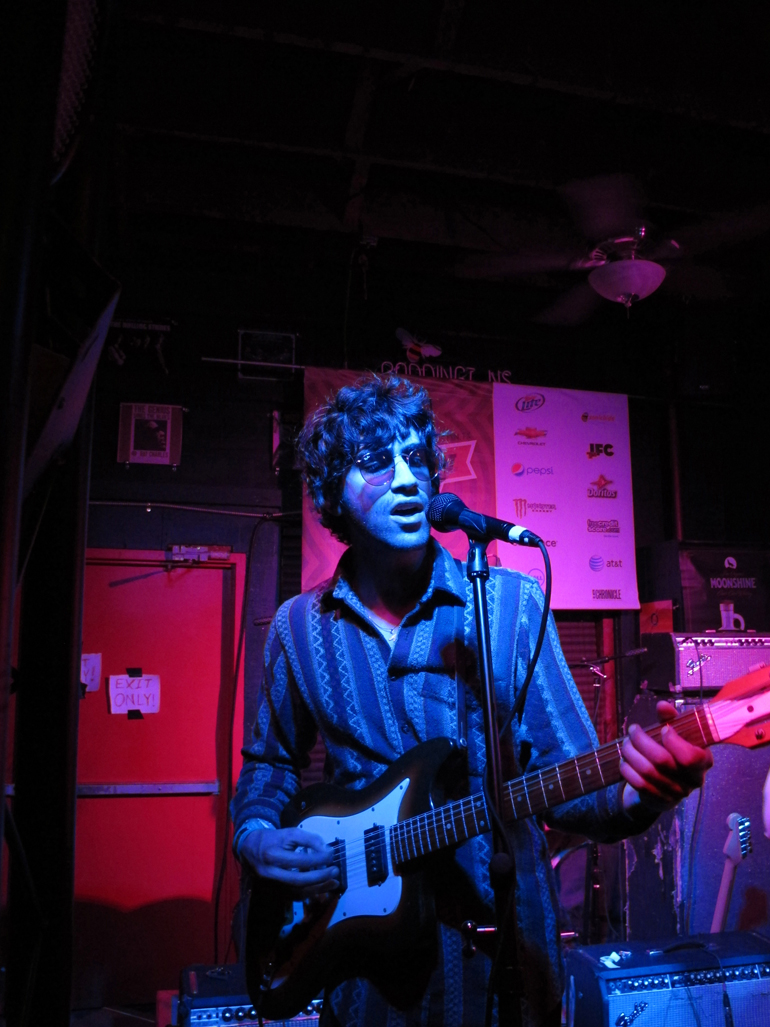 For the last song of their set, Miles and Matt switched places and magic happened. Again.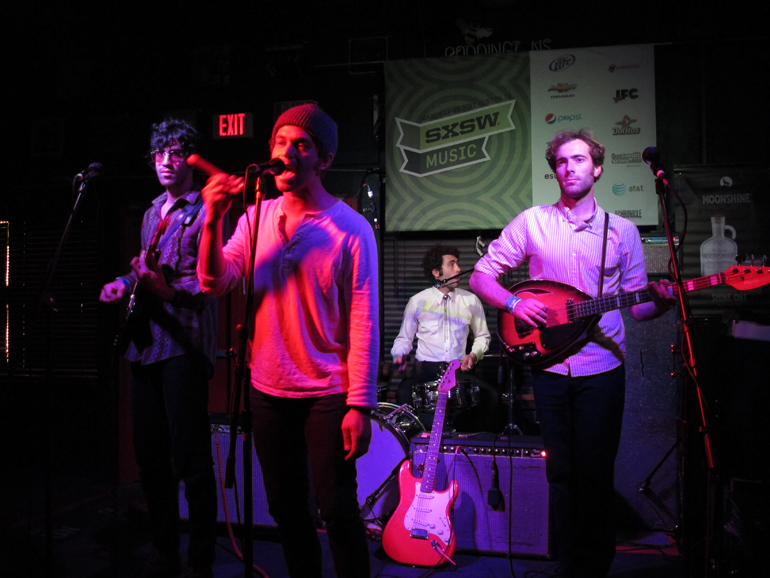 Up next were The Growlers. I didn't get any good photos because Bobby's wally head was in my way… so I suggest scrolling down and checking out his most recent post for some really awesome flicks of their set. They're a wild bunch from California. This is their tour bus. Try parallel parking that thing, I dare you.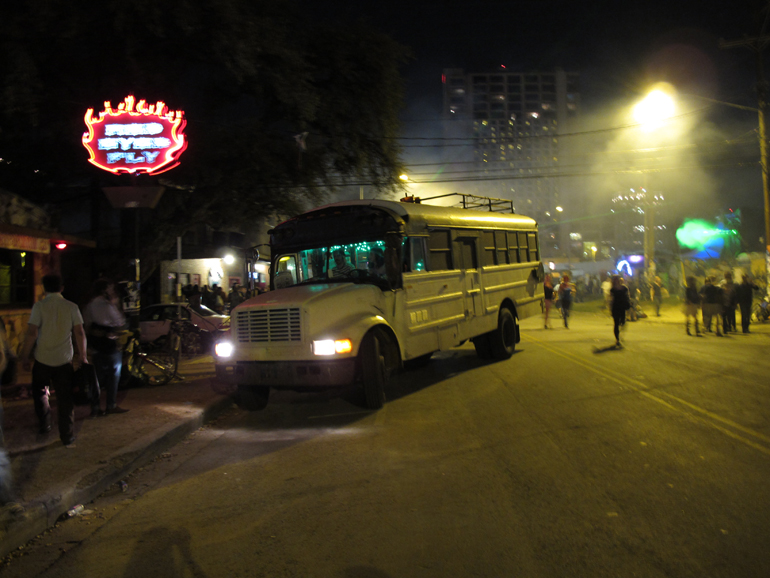 Before we left, we had to grab a late night snack and that's when this guy started harassing us…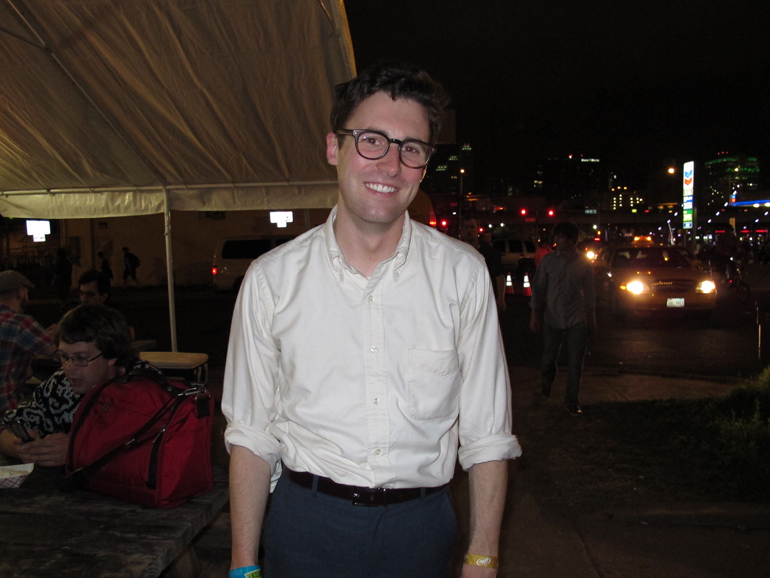 Nick Waterhouse! He had just played a show right down the street, so please excuse the wild look in his eyes. And if you're lucky enough to catch him at the Rolling Stone day party today… then that's what you are – lucky. And I'm jealous!
Until tomorrow, friends.
by chelsea