I'm here! I made it to Austin! …and I'm already exhausted, but that's neither here nor there. It's been a complete blast so far. Plus this is my first time at SXSW and in Austin in general, so I'm taking it all in. I wanna start off by sharing some key information that I've gathered over the course of Day 1: SXSW is not just about the music. There's awesome friends, and thrifting, food, and well… music, duh. Here's a little recap of what I'm trying to say…
After several hours of running around and getting settled (and eating as many Torchy's tacos as possible), we linked up with our friends from Guards. Here's Kaylie and Ethan, looking really busy and important.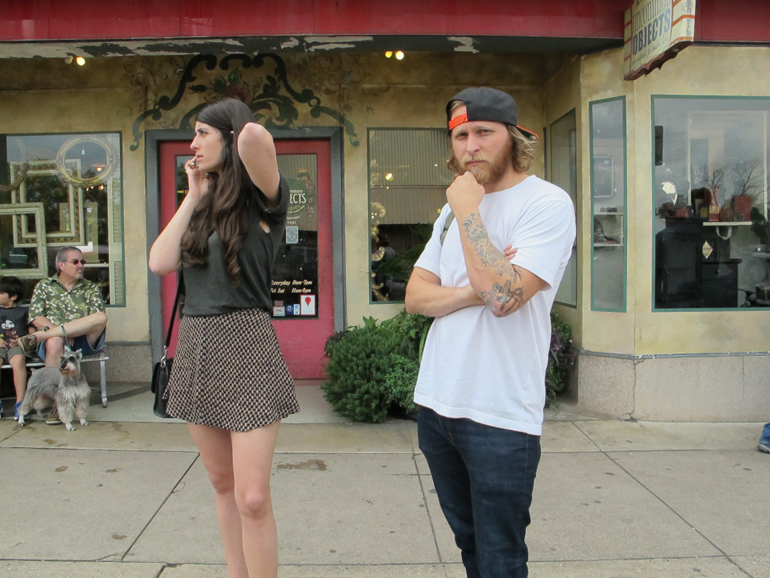 We checked out a rad vintage store on S. Congress called Uncommon Objects that's one of Kaylie's favorites. I can see why.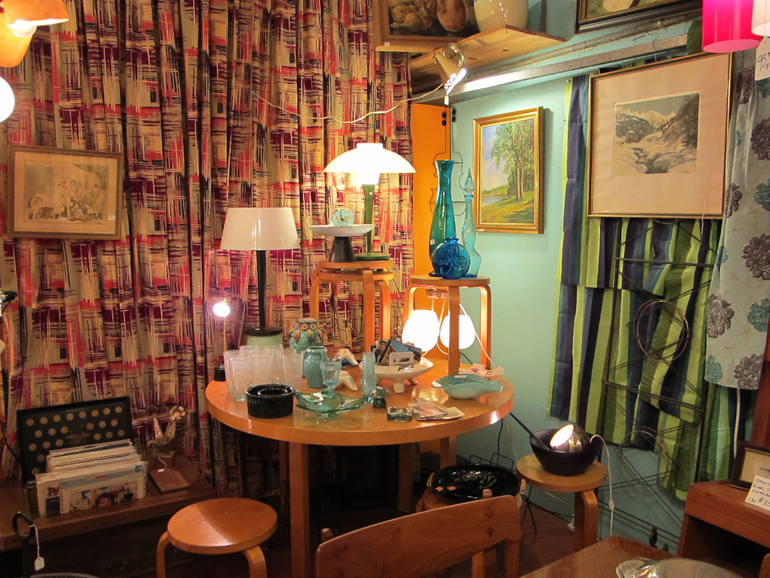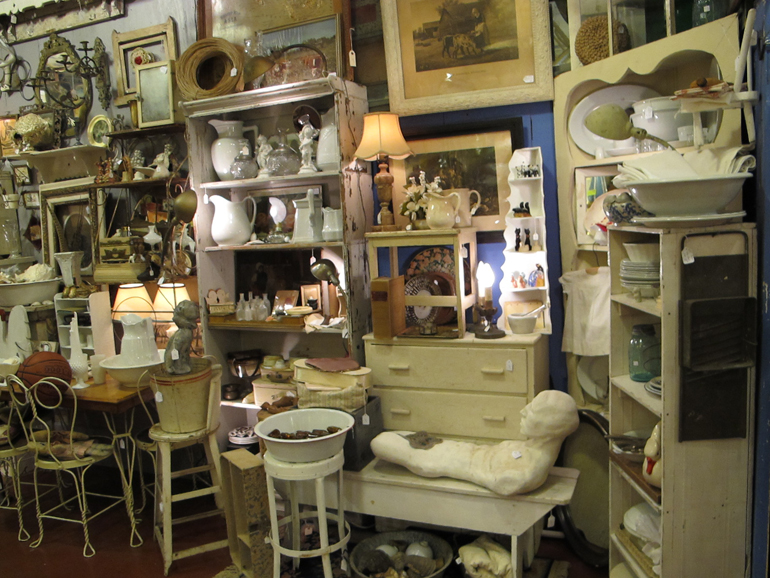 After rummaging around for a bit, we all hopped in the tour van and made our way back downtown. I didn't grab any photos of the inside of the van because the five of them seriously LIVE in that thing… it's a wreck, and that would be blackmail. Sometimes I can be a nice person, okay?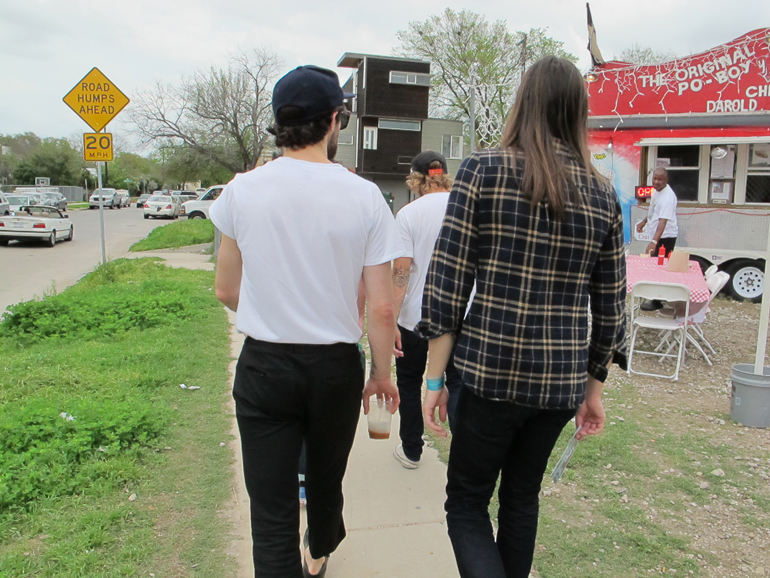 We said our goodbyes shortly after braving the ridiculous traffic that is Downtown Austin, and decided to grab a bite to eat at Lucy's. Next time we're gonna check out Hut's Hamburgers, but we were desperate for food and the line was out the door. Either way, I ate this fried chicken sandwich and really couldn't complain… I mean, look at it: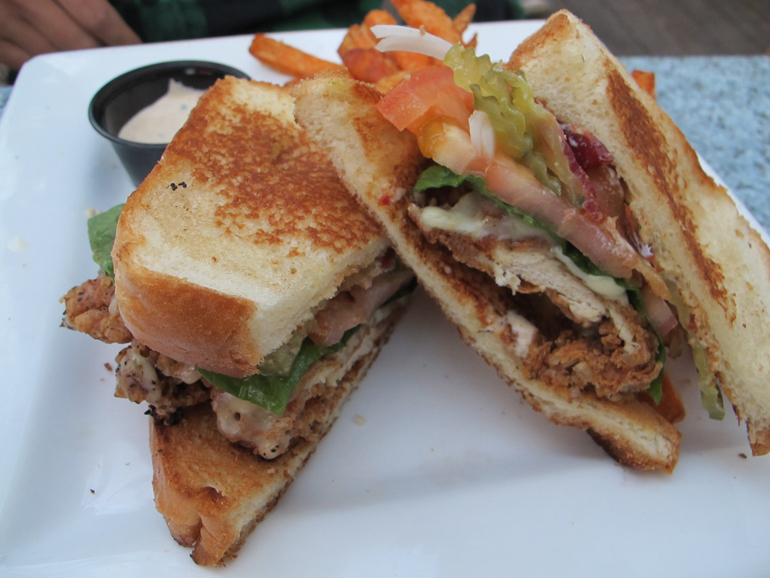 We lounged with a few beers and relaxed our aching feet until we got a call from our friends Best Coast to come and say hi at their hotel. Let's go!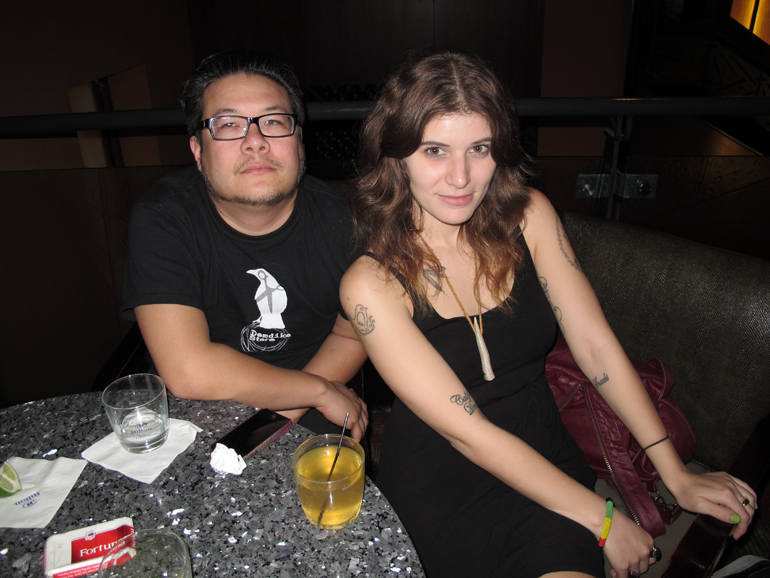 Not long after, it turned into this. I have seriously never seen Bobb so stoked… and Kevin's Magic Johnson t-shirt cameo is RAD! Did I mention Beth came in, rolled once, and cleaned up all the cash? Those dudes weren't bummed, not at all…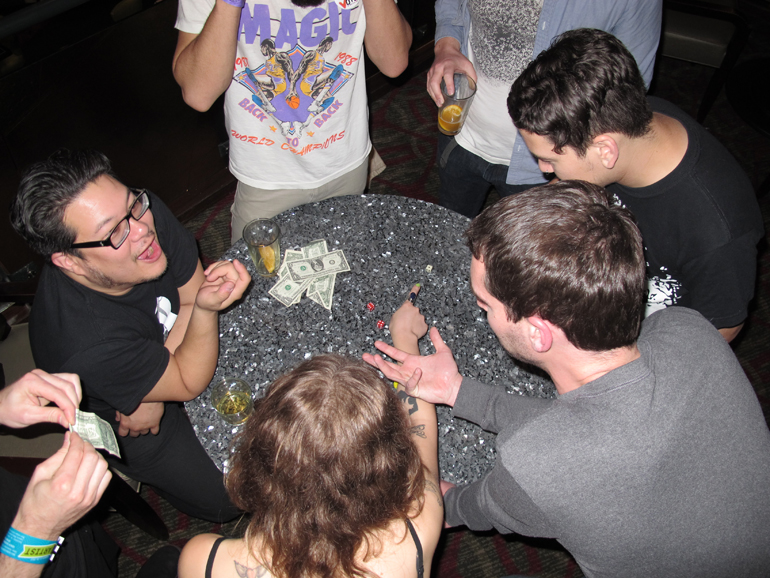 So, this is where the actual live music comes in. Now are you kinda getting the gist of what I was trying to tell you earlier? Here are the White Arrows, one of LA's rad up-and-coming bands. Coincidentally, both the lead singer and the drummer are Kaylie from Guards little bros! Talented family…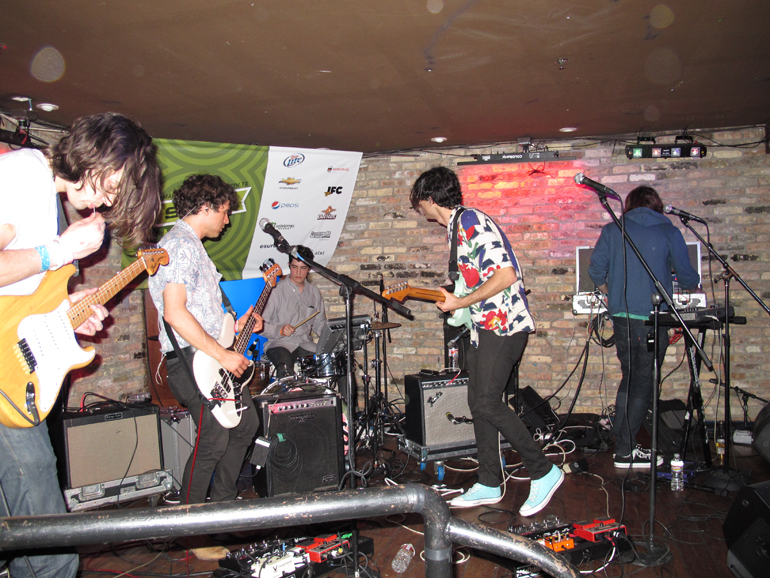 Pretty soon after that, I passed out on an air mattress and slept through 14 party people filing in at like 5am, so there's that! Either way, I can't believe it's just Day 1… I've got 4 more of these. May the force be with me?
by chelsea