There are three things in this life that in my 22 years I've learned to be really thankful for. Burritos from K Street, the softness of untouched snow underneath my boots, and meeting new people. I've said it a million times and other folks have said it a million times, but I will always be amazed at how Instagram/social media can bring folks together. The week of Thanksgiving was a hectic one for a large number of Americans (eating too much food then fighting off the sleepiness only to experience the high of Black Friday shopping, shoutout to quaaludes), but if you're anything like me or my homies, the holidays were just regular weekdays. So when @AlexStrohl slid into my DMs asking if I could be his fixer for a few days, I was 100% down.
First let me introduce the man himself. Alex Strohl is a french photographer, born in Spain, who now spends his time between Canada, Montana, and Los Angeles. His work makes you want to quit your day job, grow a beard, and travel the world in a Toyota FJ60. One from 1985. His client list includes Apple, Canon, Land Rover, and Canada to name a few. Yeah man, Canada. His company Stay and Wander is responsible for some of the illest travel and tourism based content to come to Instagram, as well as countless other startups that attempt to follow in his footsteps. Don't just take my word for it though, check it out for yourself.
While he was in town my brother and I took him to some of our favorite spots, as well as some we had never been to. Due to the nature of his visit to Alaska (and the fact I only had my K1000 and a roll of Portra 400 with me), I can only share a handful of photos, but I hope they inspire you nonetheless. Peep the photos are the jump, while you do that I'll figure out if Rogaine helps you grow facial hair any faster.
The man himself, caught up on a conference call with his client.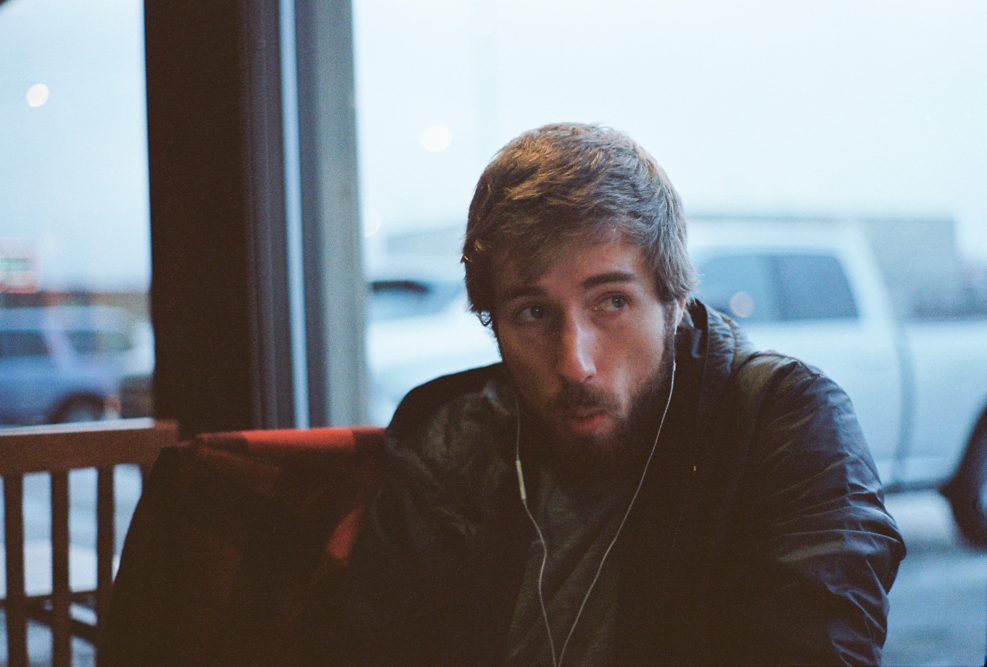 Everybody got this hat now, Schoolboy's getting one next. Bet.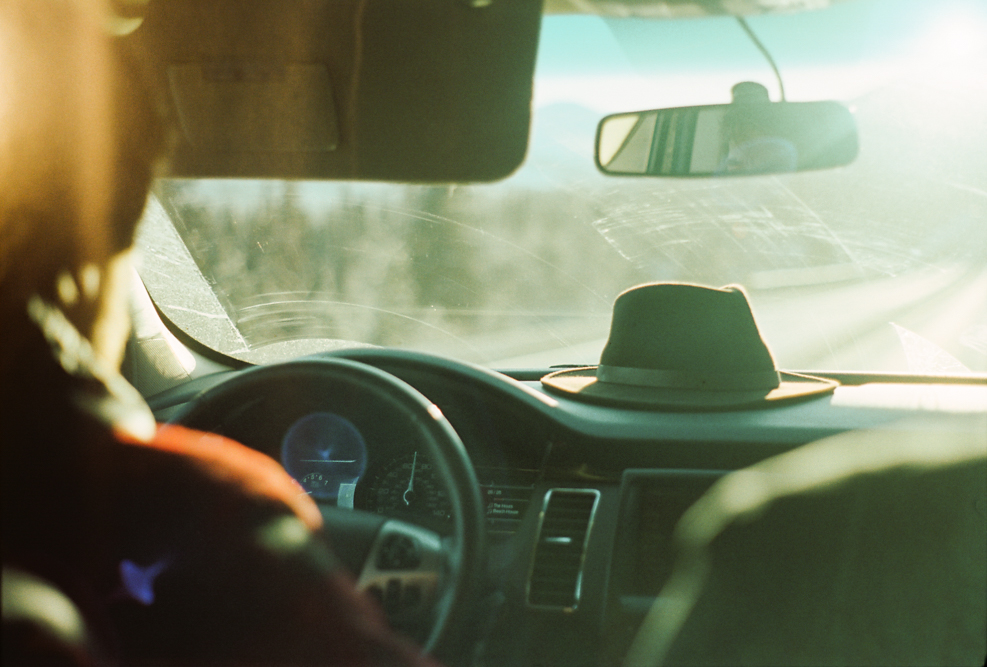 The road to location one was incredibly wind-y and looked completely different from any other time I've been there. One minute we're surrounded in fog, the next we're parallel with the clouds.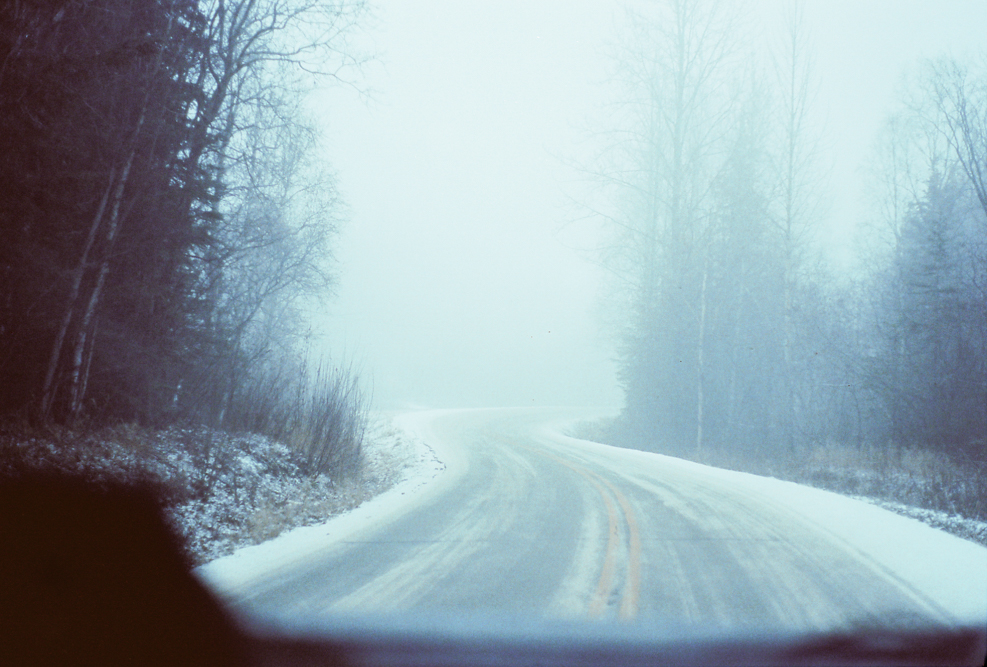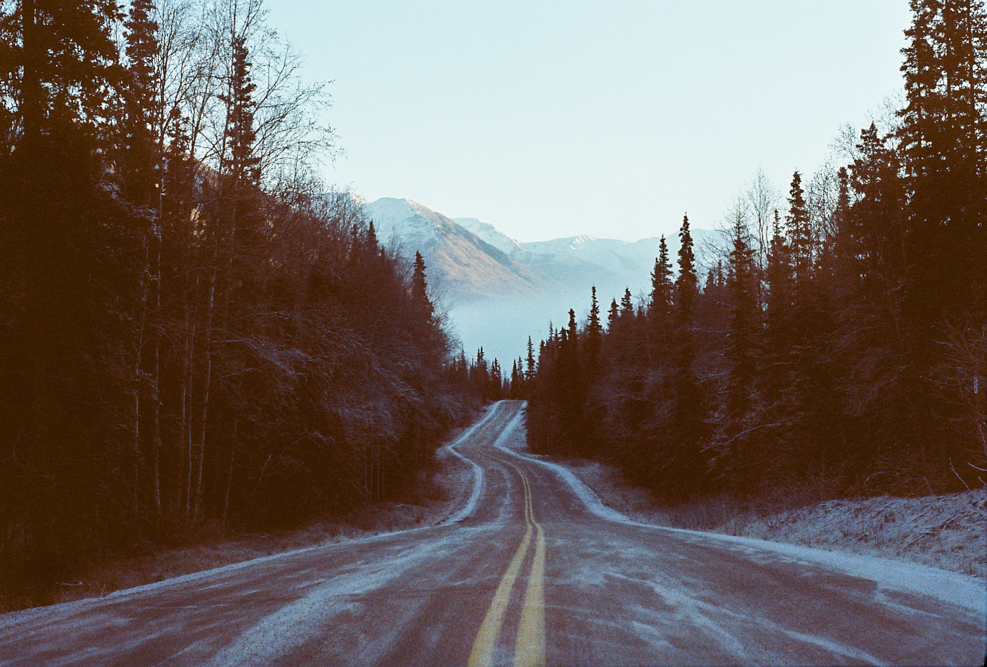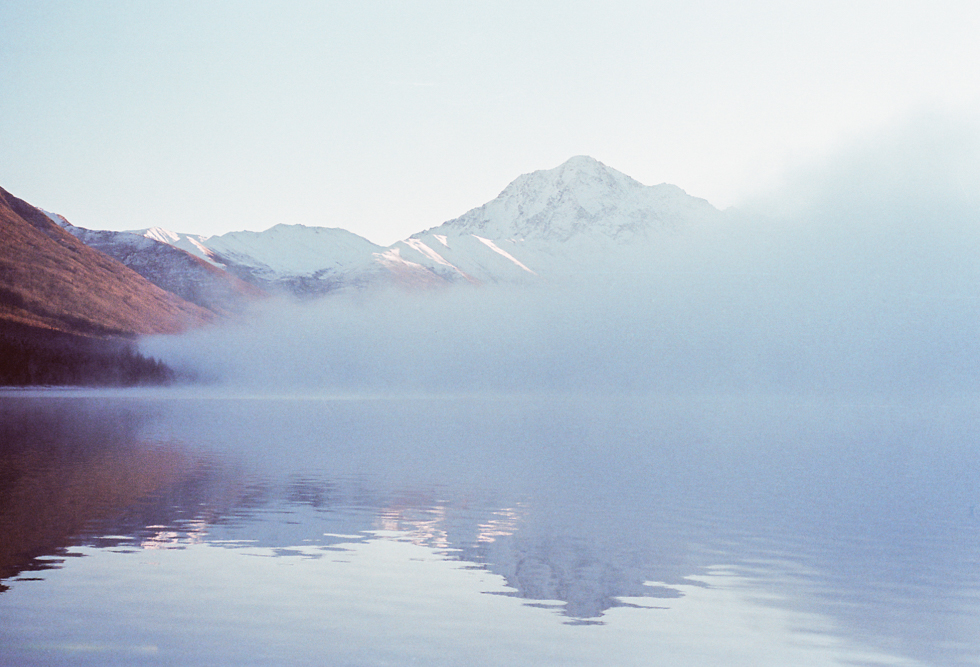 I tried to skip a rock, but they were all frozen to the ground. Struggles.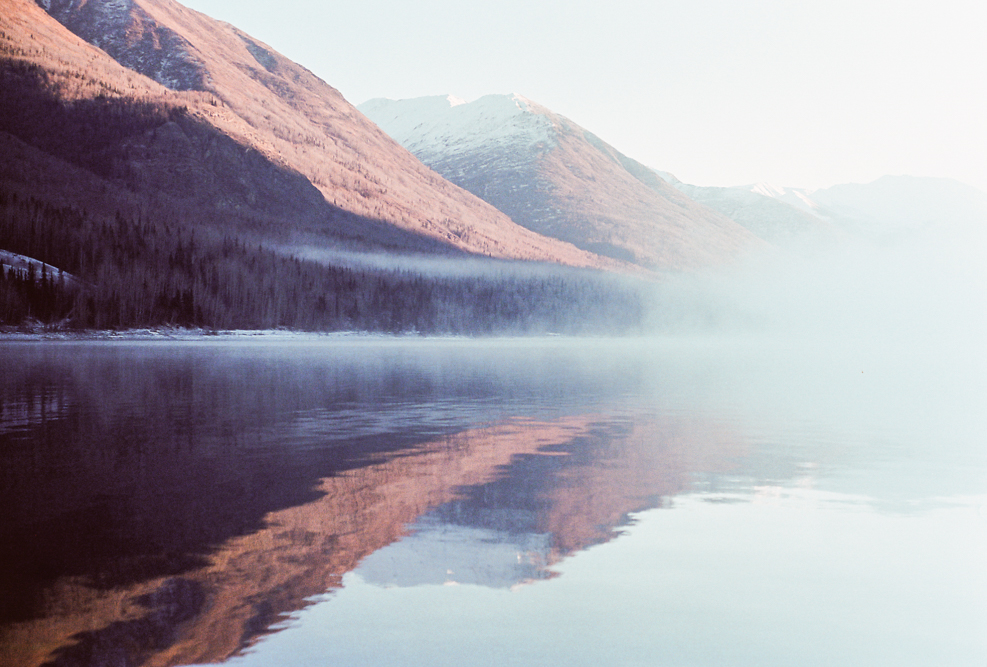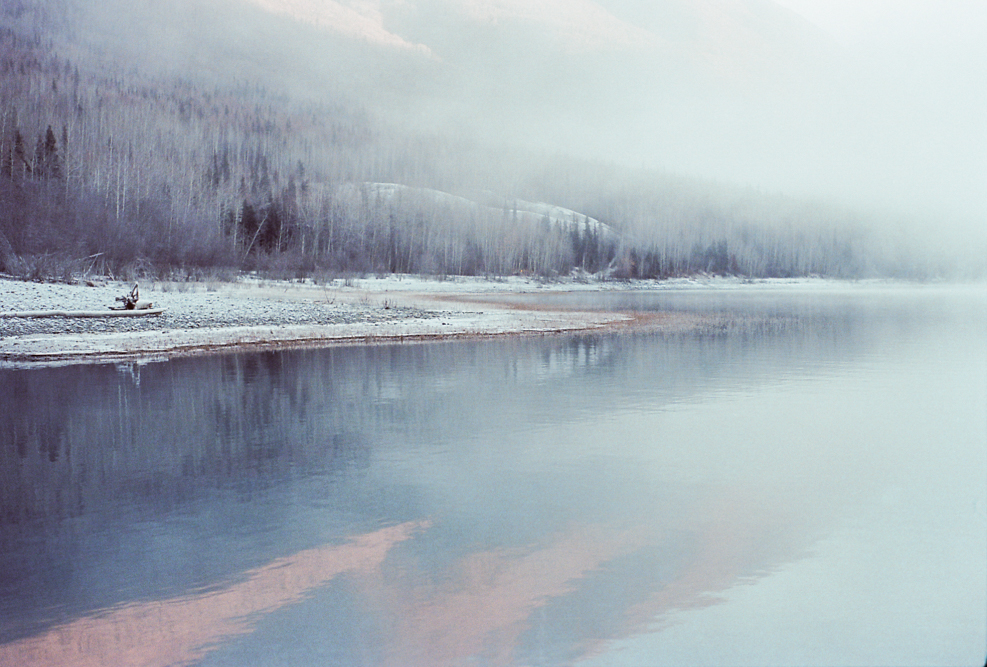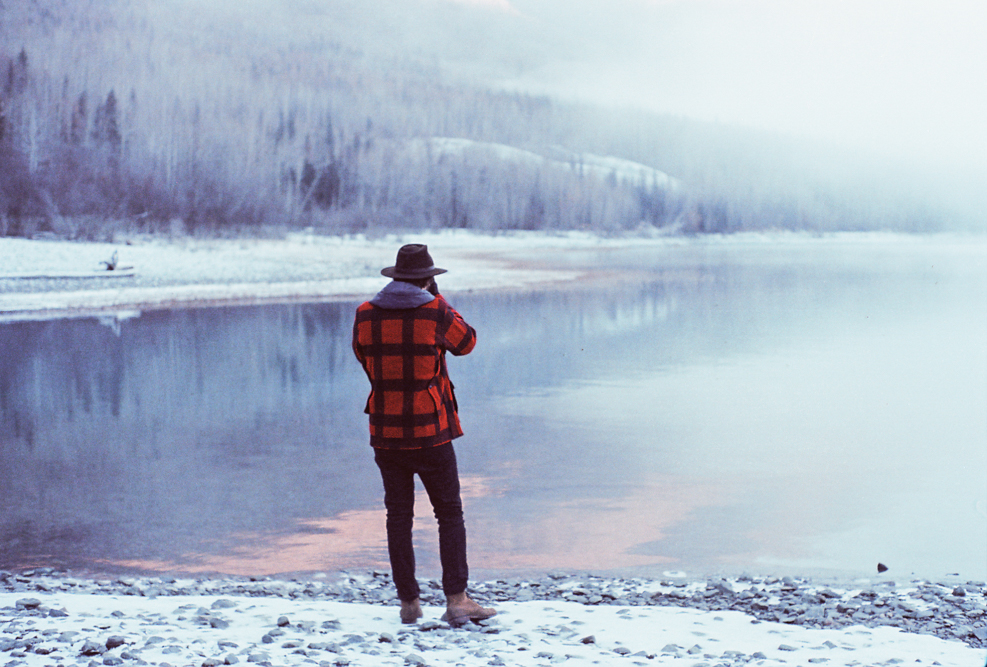 Young Kim aka The Young Kimosabe aka The Young EsKimoabe aka Young Money looking for his shot.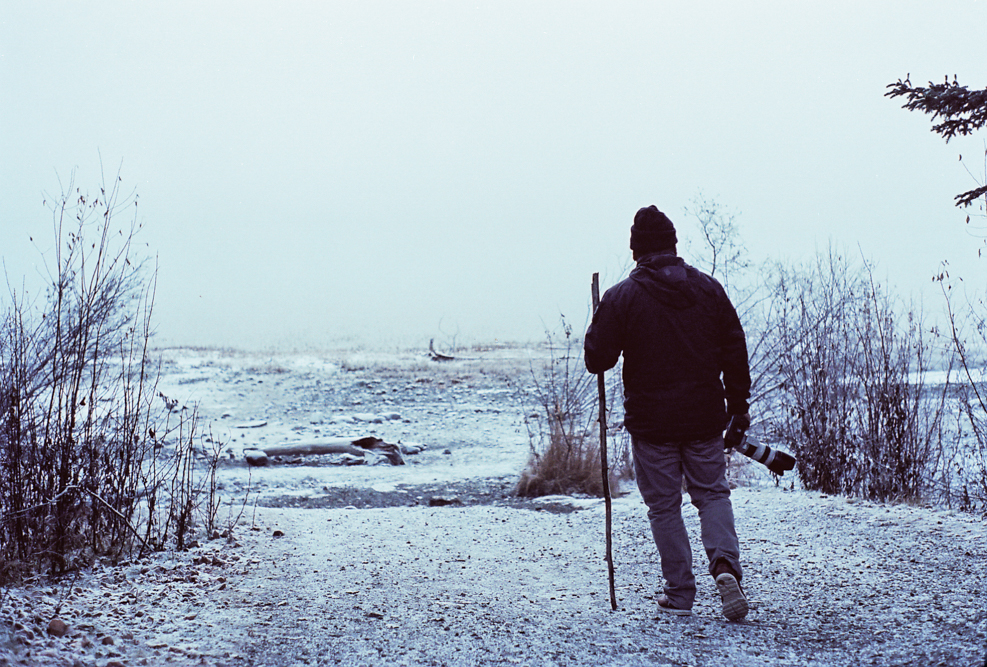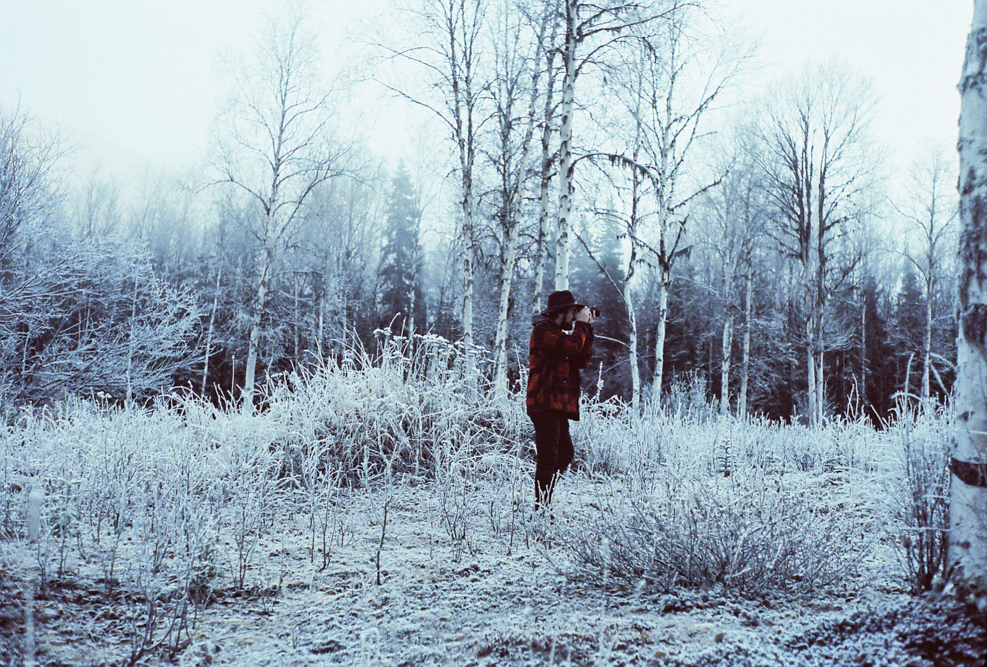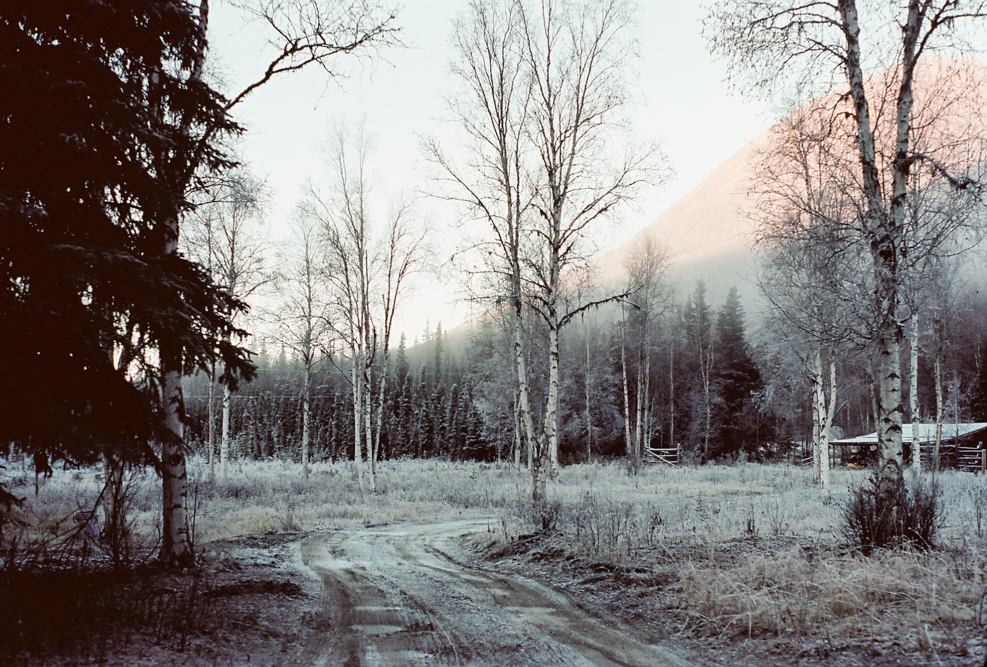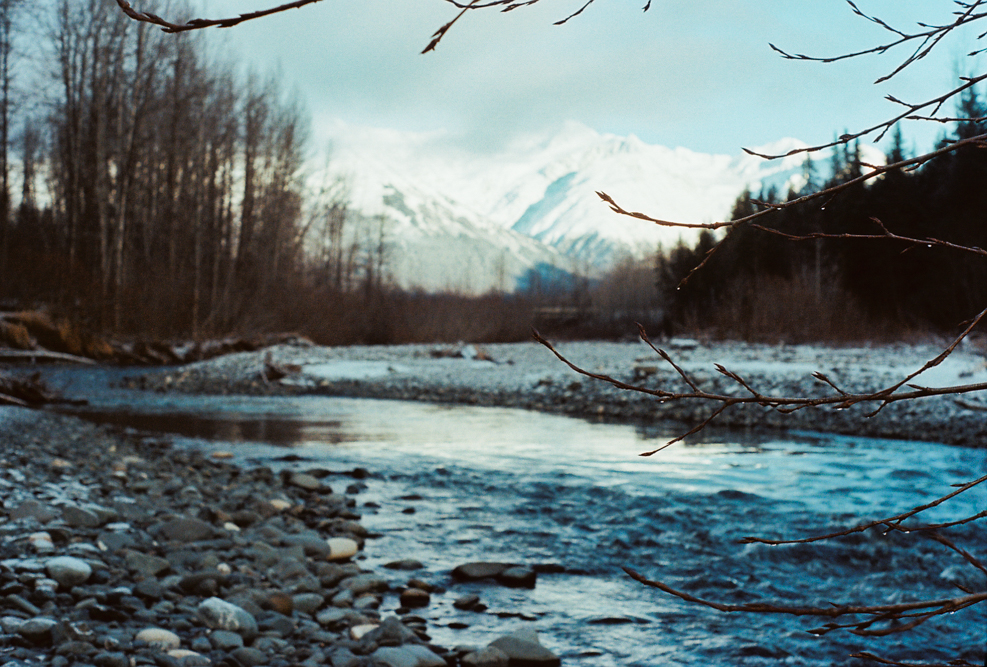 We spent some time in Girdwood to try and get above the clouds. Riding the tram gave us an ill vantage point.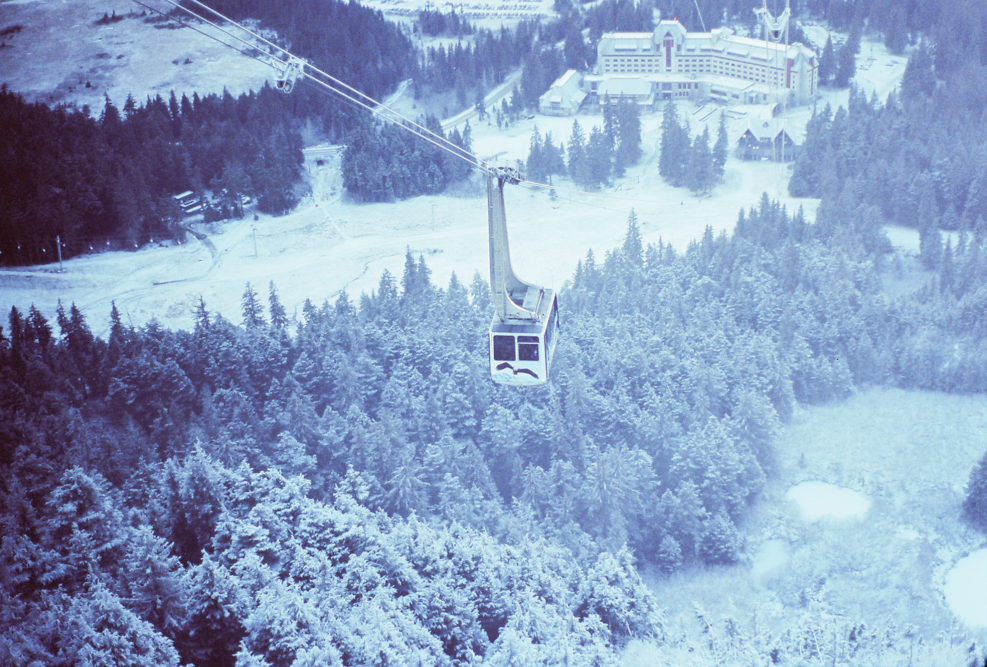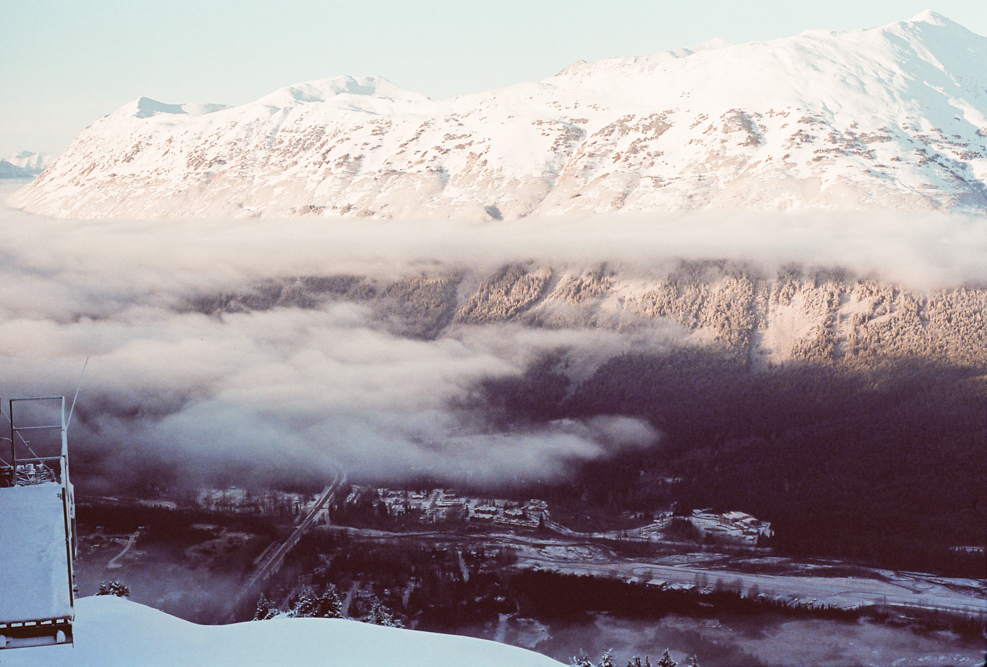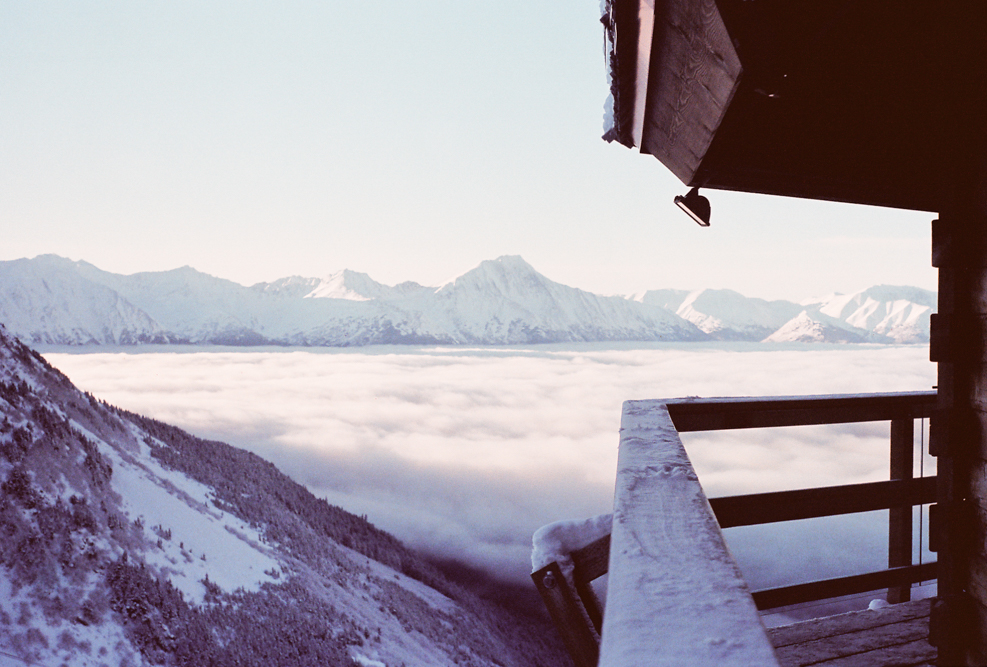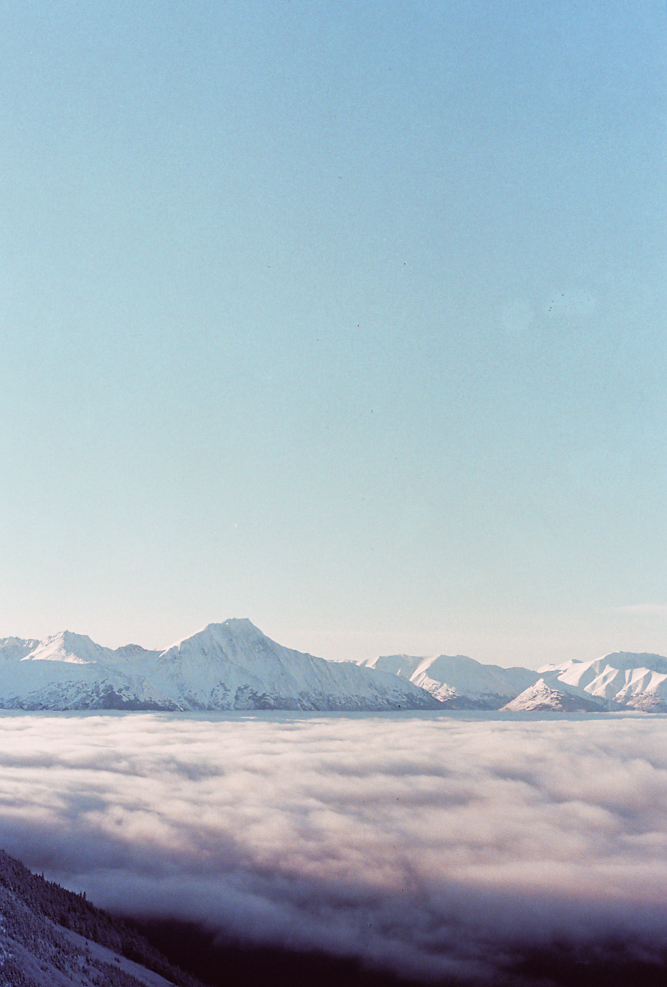 With only a few hours of light each day in the winter months, we couldn't cover as much ground as we would've liked. No complaints though. Getting outside and adventuring with new homies is always a pleasure.
Over the next few days you can catch photos from the day on Instagram; @TheYoungKimosabe, @AlexStrohl, and myself @Jovell
Until next time, y'all.