Since its origins in the '70s in the crime-afflicted South Bronx, black and brown people have coalesced to create the beautiful movement and culture that today has manifested itself into the mainstream as "hip-hop." Early movies that are now cult classics, such as Wild Style, Style Wars, and Beat Street recognized and highlighted this important cultural link between the black and Latin communities – featuring such iconic hip-hop legends as Lee Quiñones, Lady Pink, and the Rock Steady Crew. We've seen this connection reverberate throughout the nation through celebrated acts like N2Deep, Kid Frost, Mellow Man Ace, 2Mex, Delinquent Habits, A Lighter Shade of Brown, Psycho Realm, Cypress Hill in the West, Kurious, Fat Joe, Big Pun, NORE, Chino XL and Immortal Technique in the East.
The South has, for the most part, been silent in this field, despite showcasing the phenomenal Miami Bass crossover and providing a platform during the industry's focus on Houston. This is where a recent Atlantic Records signee by the name of Kap G comes in to play. The 20-year-old has already been touted by Pharrell as "the future." He's shown an ability to bridge the divide between the Latin and black hip-hop worlds, coming out of the same College Park neighborhood that has birthed Ludacris, Yung Joc, and 2Chainz. Kap G has quickly, within the last year, established a credible position for himself in the burgeoning hip-hop scene in Atlanta with the release of his debut mixtape, Like A Mexican, which gave us "Jose Got Them Tacos" featuring Jeezy and the summer banger "Tatted like Amigos" featuring Wiz Khalifa and Kirko Bangz. We were able to sit down with the young Southern star, fresh off of the Cultura Dura tour that brought him to Los Angeles and chat with him about his hoop dreams, his wild ability to write amazing hooks, growing up Mexican in Atlanta, and the story behind his anti-police anthem, "La Policia."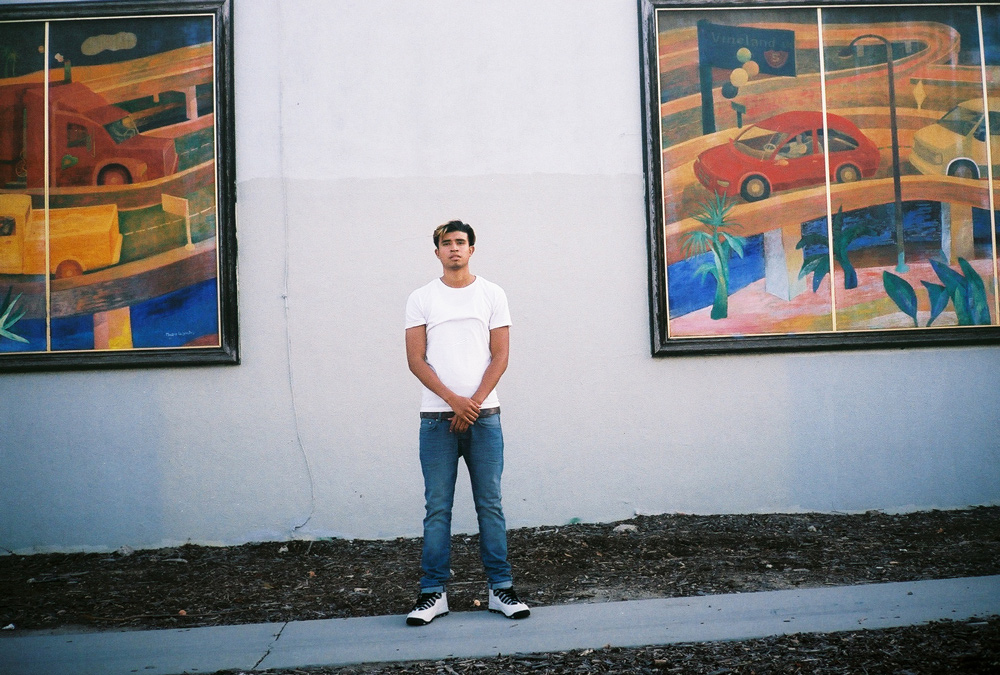 SENAY KENFE: Sitting here in the Atlantic Recording Studios here in the Valley with my new friend, George, better known as –
KAP G: Kap G.
From Atlanta, Georgia, specifically College Park. I feel like, in terms of you, A$ton, maybe like Bodega Bamz, and a couple other cats are part of this new movement of Latin rappers. How do you feel about being a part of that?
I feel good because I feel like 10 years from now it's going to be something bigger when looking back.
How has it been since March with the release? How you were living then and how're you living now? How do you feel?
I feel like it's been crazy because when I put out the project, people didn't know me like that. And now that I'm at this point, people are starting to recognize me, they starting to feel me, I'm getting booked. So it's just let me know that I'm working basically. I've been doing this for a long time, so to see it pay off –
[Like a Mexican] was a great mixtape by the way. I vibed with the whole mixtape, but I like, specifically, "Fuck La Policia."
Thank you, I appreciate that, man.
"INSIDE OF ME, I'VE ALWAYS BEEN THE TYPE OF PERSON WHERE IF I DIG ANYTHING, I JUST WANT TO BE THE BEST PERSON AT IT."
Because I think a lot of people outside of the South have a certain concept about what a Southern rapper raps about and I feel like on that record in particular, you were touching on issues that don't really get brought into the light. How do you feel about that record?
That record's crazy because when I made that, the day before I made it, I left the studio at like 5AM and I was probably 30 seconds from my house when I got pulled over. I was with my brother and my other brother. Basically, the police pulled us over and there was no probable cause, he basically pulled us over for nothing, he just wanted to mess with us. They were just doing too much, trying to check our car, check the trunk, and from there I didn't feel good about it. I felt like there was something that needed to be said.
I went back to the studio the next day with my homeboy, Squat, the producer, and it was my first time meeting him. And we were just talking and he was like, "What's going on, man? Tell me something about what just happened and let's make a song." Then on the way to the studio I had put that in my iPhone, "Fuck la Policia," as an idea. So when I got there I was like, "Shit, I got pulled over last night." And we just started talking about it and it was like, "Shit, let's do something with that."
He started playing beats. That's when I heard that beat and I made it in probably 30 seconds. as soon as I heard the beat I was like, "What you think about this bro? The cops pull me over, the cops pull me over." He was like, "Yeah, yeah, that shit's hard." And we just recorded it right there.
I'm a West Coast guy, I love the cadence, you got a real silky flow in the way that you rap. But also, I feel like the best skill that you have is you can write amazing hooks, man. You write hooks where I'm just like, "Yo, man!" It makes every song catchy. How does that come?
I don't know, I guess it's just staying down and grinding. Before, I wasn't really good at hooks but I just stayed in the studio almost every day for two years. So from there it just really came. Plus, my team, they always tell me if something's not good so it's basically just trial and error. My brother, my manager, my co-manager, my other manager, my A&R who signed me, Kawan Prather, always tells me stuff. So I just listen and take it in.
You're a clear example of amazing networking and going down. Because you got people like Pharrell who is cosigning you, DJ Drama, in the XXL mag he brought you and a couple of artists up. How was gathering all these people around you who support you to make Like a Mexican? For a debut, it's a very star-studded mixtape.
I feel like it's crazy, man. Like I said, I've been doing this for a long time, so coming from where I came from – to see myself now and see these people believing in me. Because, like you said, this is my debut mix tape and these folks are legends and have so many hits. They don't got to do this for me so that means they believe in me. So I just feel good about it, like I'm going somewhere, and I just have to keep going, I can't let this go to waste.
How was it to be in a studio with cats like Azari and Jeezy on tracks like that? Those collabs were important.
Definitely. When I was in the studio with Jeezy, I felt it was crazy because he played the verse for me; to the "Jose Got Them Tacos." Just growing up, I remember when I was listening to them. Then other cats like Pharrell, I really locked in with him, I worked with him so many times and just to have him really believe in me is crazy. Because I looked up to him from a music standpoint and a fashion standpoint. So just to be in the same room with him is crazy.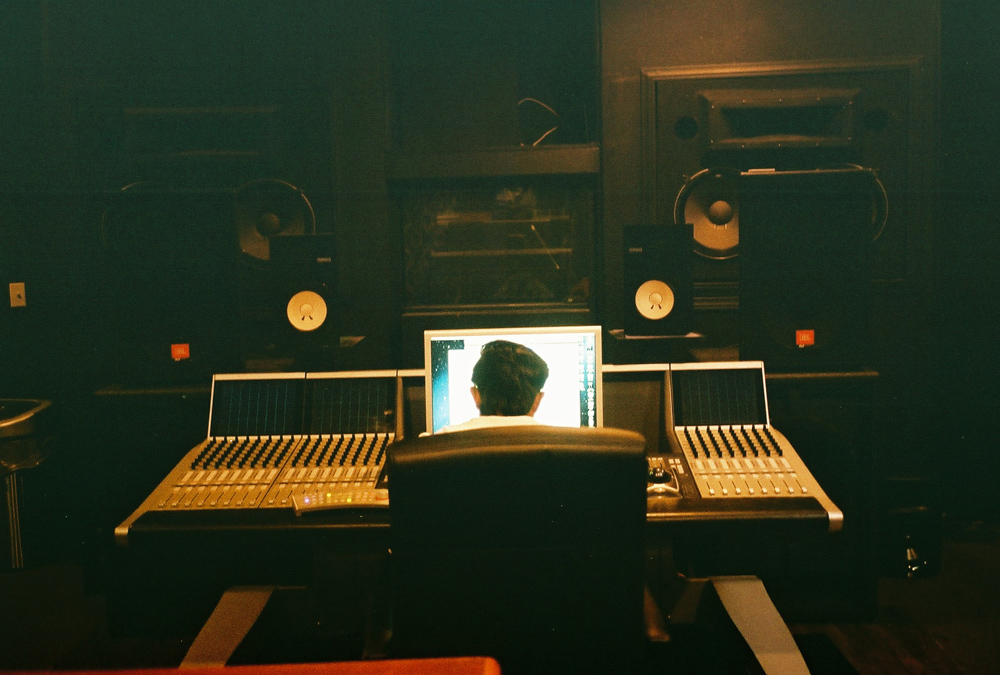 Can you talk about your experience in Atlanta? Because you're first generation Mexican-American. Why did your family go to Atlanta and not Chicago or out here in LA?
First, my mom and dad and three of my brothers are from Mexico. They came to Cali and that's when they had my other brother and my sister. From there my dad had a job over here in Atlanta and my brother was in a gang, so my mom just really decided to move us down to Atlanta. Basically, that's when I was born.
How would you describe your experience growing up in an area so known for the black music scene and you, being connected with it? Not even as an outsider, you were very immersed in the community.
I feel like now that I'm older and wiser, I feel like the way I lived was different. When I was living there – I still live there now – but when I was young it wasn't different because it's just what I was doing. I was with all my black homies and stuff and we just talked like regular people, they ain't treat me like, "Ahh, he's a little Mexican." We were just living, doing daily stuff, listening to hip-hop, playing basketball, doing whatever.
"BUT EVEN JUST BEING WITH A LABEL, YOU HAVE TO MOVE LIKE YOU'RE AN INDEPENDENT."
Now that I'm older I look back at it, I'm like, "That was real different," because I was the only Mexican besides my brothers. But in my age group I was the only Mexican who was really living like that. Living a different lifestyle and not being around other Mexicans.
Even being connected with that, do you still like more traditional paisa music?
Basically on music, growing up in Atlanta I really knew about Outkast, Jeezy, TI, everybody who comes from Atlanta really. I always liked Kanye and Jay-Z, but that paisa music, I never knew about it. Nowadays, I'm out here in Cali and out in Texas more so I'm familiar with it now; people introduced me to it. I rock with it though, I like the whole movement.
You was in Texas and did South by Southwest. Was that when you connected with Chingo Bling or was it before that?
No, it was before. Chingo Bling hit me up on Twitter. He was like, "Yo man, I really rock with your music." He gave me his number and was like, "Hit me up." I called him and he was just talking to me like a real, cool, genuine dude. He was just like, "If you need anything just hit me up. I've seen the "Tatted Like Amigos" a long time ago but I didn't know you was Mexican. I just like seeing young people, young Mexicans doing good and doing different stuff. So if you need anything, hit me up." I got a verse from him on the "Working Like a Mexican" song, produced by Squat.
That's a banger too.
We went on a little four city tour in Texas. That was my first tour too so it was nothing but love.
How's the tour life trying you? Because you're in LA right now because of the Cultura Dura tour, right? How's that experience been for you?
It's been good, man. I just did a show in San Diego, that was crazy. This is my first time performing, I didn't know how it was going to be or if people was going to know me because I come all the way from Atlanta. People was knowing me and even the people who didn't know me were just rocking out to me. I felt like it was all love.
I just performed yesterday at [Los Globos]. It was love too, man.
What's next for you man? What you got coming up?
My EP is going to drop next year and that's what I got coming up next. I'm going to be doing more shows in different cities. I'm just going to stay working, man, grinding.
Do you have a name for it yet or no?
I don't got a name for it yet.
How do you feel developing yourself as an artist? Now you have the Atlantic deal – if you can, do you want to talk about how you made that connection?
I got with Atlantic when I dropped "Tatted Like Amigos." It went crazy on the Internet. And then my A&R, who is my A&R now, KP, he reached out to me. We met up and the vibe was just good and yeah, he signed me. That's how I got with Atlantic, really.
Being with Atlantic, they help me out a lot. But even just being with a label, you have to move like you're an independent; you just have to keep going.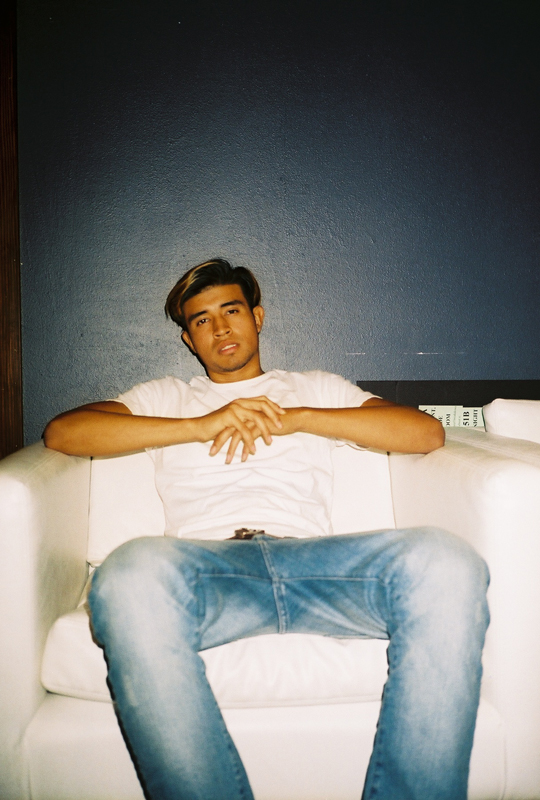 What motivates you to keep progressing in this industry?
Inside of me, I've always been the type of person where if I dig anything, I just want to be the best person at it. So being a rapper, I'm not going to settle for less. I'm not going to stop until I'm the biggest rapper, the number one rapper.
I feel like the potential is there, not just because the catchiness of the music, but because you actually talk about issues and topics that don't just designate you as the, "Oh, you're the Latin rapper," or, "You're the Southern rapper," or, "You're the Atlanta rapper." In music you speak about concepts that can connect to more people. That's what makes you stand out in regards to other artists. How does that feel to touch multiple demographics?
It's crazy when I see it. I be in my home, it be the black's show me love, the Mexican's show me love, everybody. So I be feeling like this is amazing. I never seen nothing like it so I feel like for me to be able to do that, it's different. I ain't seen nobody else that can really do that.
So when you're not in the studio, what do you do in your free time?
My free time, I'm really probably trying to go hoop because I'm a hooper, man. I be playing ball; basketball.
You a Hawks fan?
I'm definitely a Hawks fan because that's my hometown. I feel like we can step it up though. But I rock with LeBron though, that's one of my favorite basketball players.
Before this record stuff, I was playing basketball first. I stopped doing that because – now, I'm about six foot one – but back then, I was real short so I had to stop playing. But I stopped at the wrong time though. It's all good, I'm wrecking now and doing good.
That's what I like doing, I like playing ball, I go shop, go get some J's. There are new J's coming out.
Yeah, I see you styling. If you wasn't rapping, what do you think you'd be doing?
If I wasn't rapping I think I'd want to be something in fashion.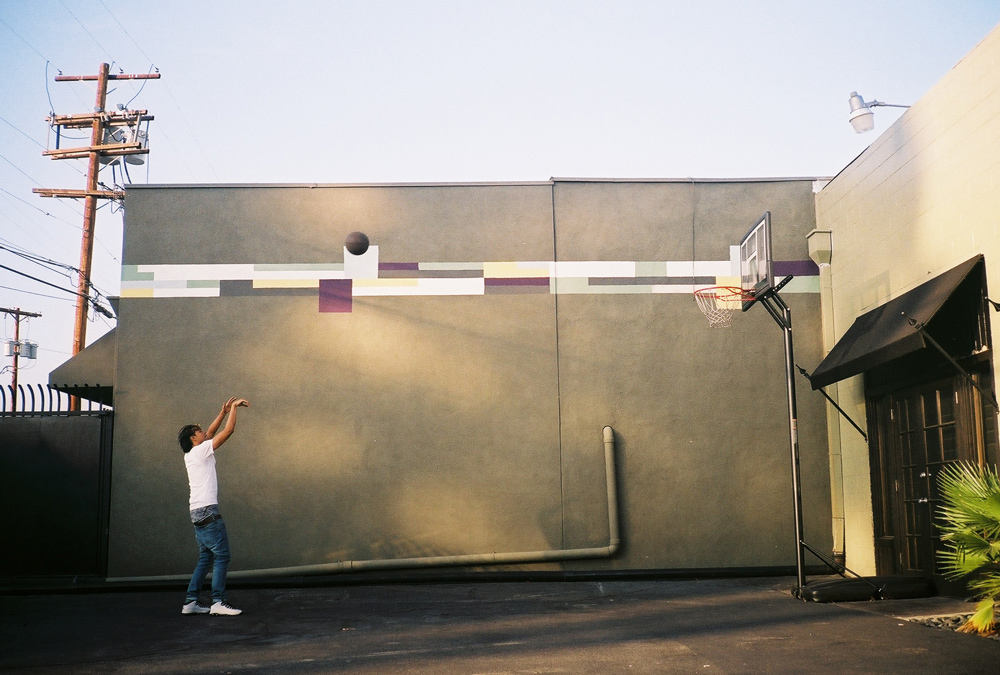 Is there anything you want to end on? Anything to say to the fans or anybody reading?
I go by Kap G. I am Kap G, young amigo getting pissed. You can follow on Twitter, Instagram, Youtube, @TheRealKapG. Yeah, we finna keep going and keep releasing this new music and I won't stop until I'm at the top.
::