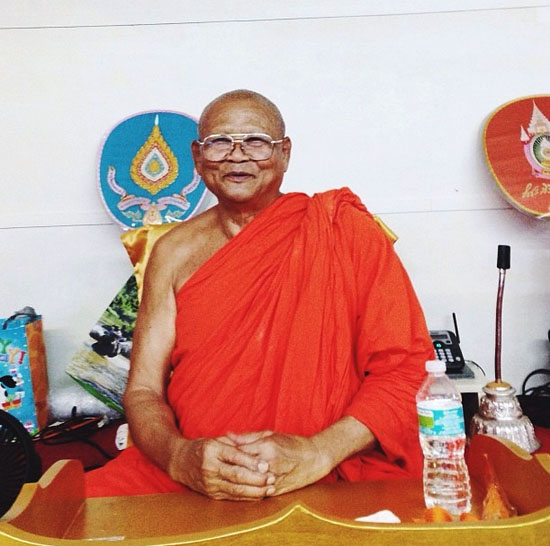 "Today is present, tomorrow is every day, so only think about the now." Abbot, whose name is Phrasiridhammawidhet. I kid you not. #StrangerAWeek
An ongoing series that I started last year, #StrangerAWeek is a mobile photo project that I made to feature some of the interesting characters I meet along my daily adventures. Being inspired by people, their stories, thought processes, routines, mistakes, flaws and imperfections, I tend to find a beauty in human interaction that is more fulfilling to me than anything else in this world.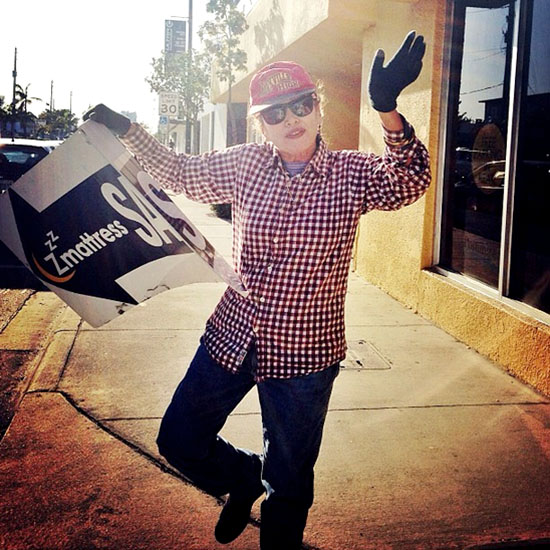 Maria Roman. Dances with a sign to advertise a mattress store. Every day. From 2-8. And she's damn good. #StrangerAWeek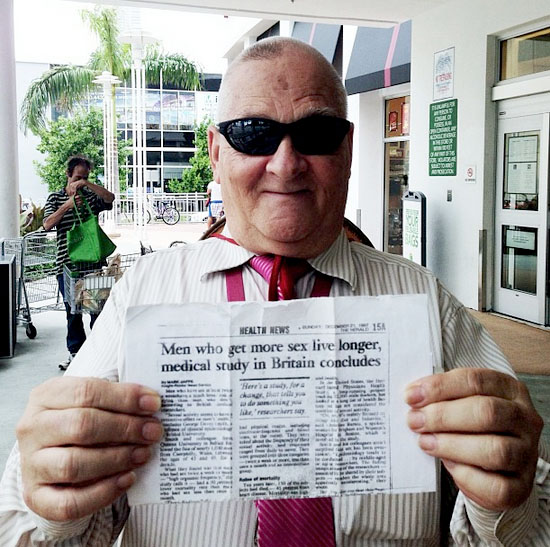 Al was wearing his pink tie and cowboy hat when we met. We were both waiting for the rain to pass so we could get back on our bicycles, his was a green beach cruiser with polka dots. I asked what he was doing tonight, he replied "I have 2 of my girlfriends coming over, you know I'm getting lucky when I wear my pink tie." "2 girlfriends, Al?!!!" "I have 5 in rotation…"#StrangerAWeek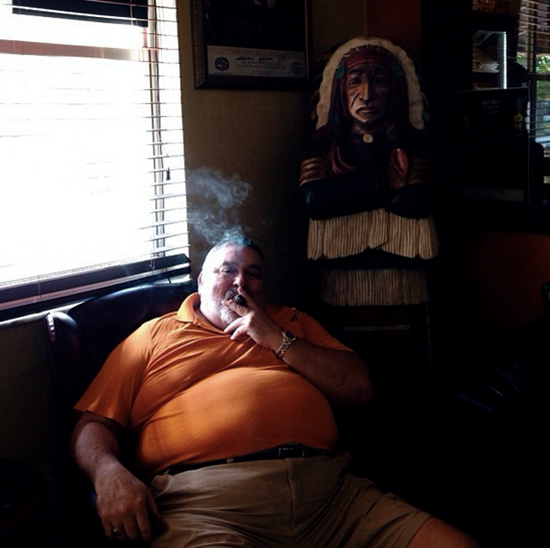 Cuban born, Miami raised. Luisito has smoked a cigar every Sunday since he was a teenager.#StrangerAWeek
Every day, I hop on my bike and ride around my city for some cardio and inspiration. I will talk to anyone that crosses my path and always with a smile on my face. The project began as an idea to be shot with a camera and do weekly blog posts, but as I started shooting, I realized it wasn't as organic and natural as I wished it to be. With that in mind, I decided to shoot the pictures on my cell phone and post them directly to Instagram. It seems people are less intimidated by someone with a mobile phone versus an actual camera. I also realized that I can't really "seek out" strangers specifically for the series and when I meet one that is suitable, I just know. Sometimes I even miss a week or two of posting because I just haven't met that perfect stranger.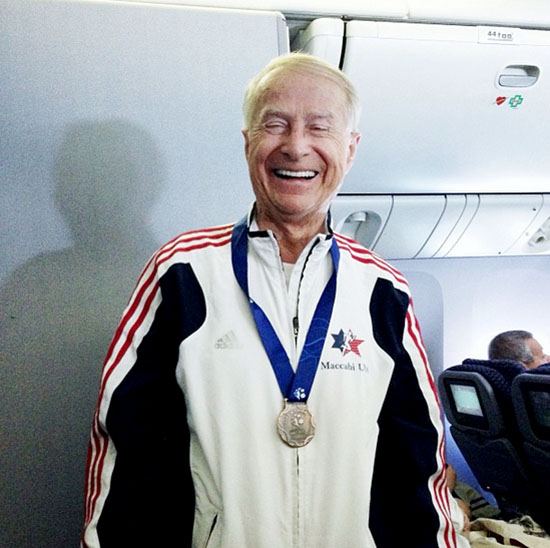 Not only is he a national champion in fencing, but he also won the bronze medal at the Maccabiah games this week in Israel. What's even more impressive is that at 75 years old, he is competing and winning in the over 40s group. What's even MORE impressive is that he only started fencing 3 years ago. And by the way, he is no lifetime athlete.. Victor Bianchini is a federal judge. I asked to photograph victor with his medal after our long haul back from Israel. Tel Aviv, Israel. #StrangerAWeek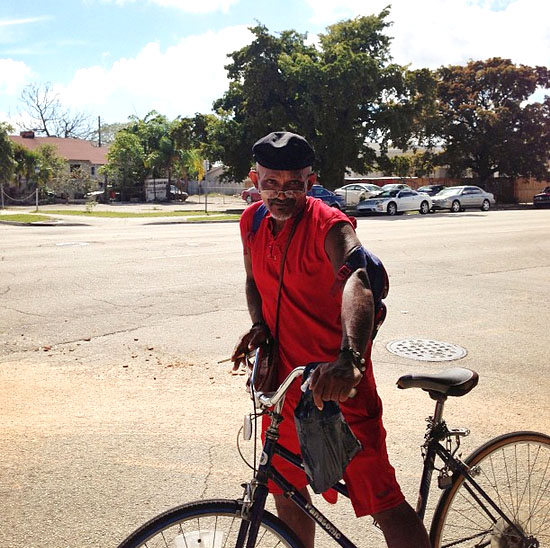 You can find "Chocolate" riding his bike around Miami singing loudly. I couldn't help but talk to him as he turned the corner. #StrangerAWeek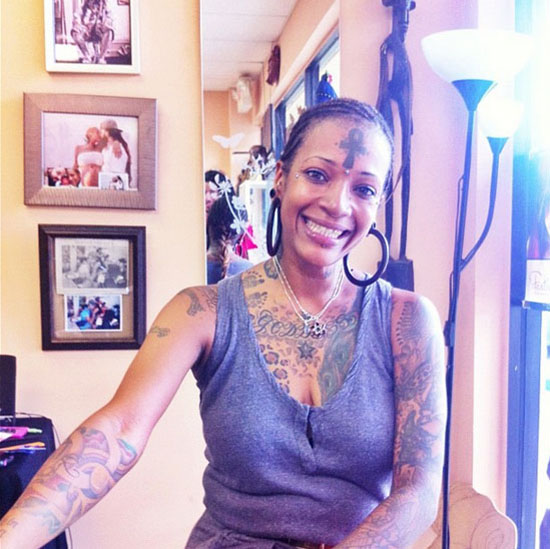 "I'm a Jamaican, by way of Brooklyn, residing in Miami." This is Sherrie. #StrangerAWeek
I think it is so important to identify someone by name. I always make a point to ask for someone's name and introduce myself, whether it is right when we meet or at the end of a conversation. I notice how one's attitude shifts as soon as you make that tiny human connection.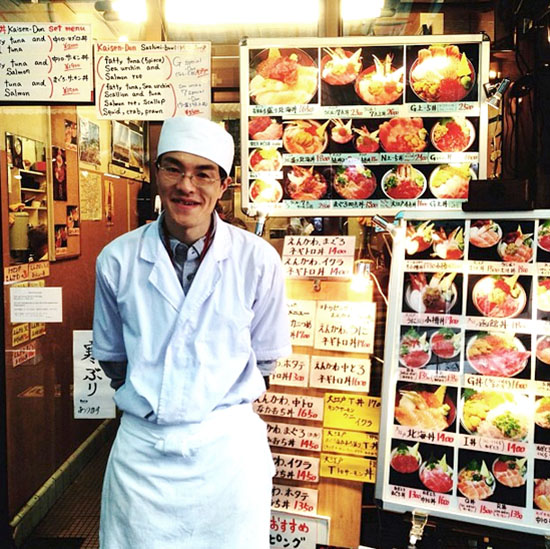 He said "my name is GO, you know, like come and go!" He studied biology in Canada while trying to get citizenship in North America. Now he is back in Japan selling fish in Tsukiji, the world's biggest fish market. Go served me the most delicious fish I've ever had with a huge smile on his face. Tuna and salmon over rice, a beer and some miso soup – all at 6am, fresh off the boat. Tokyo, Japan. #StrangerAWeek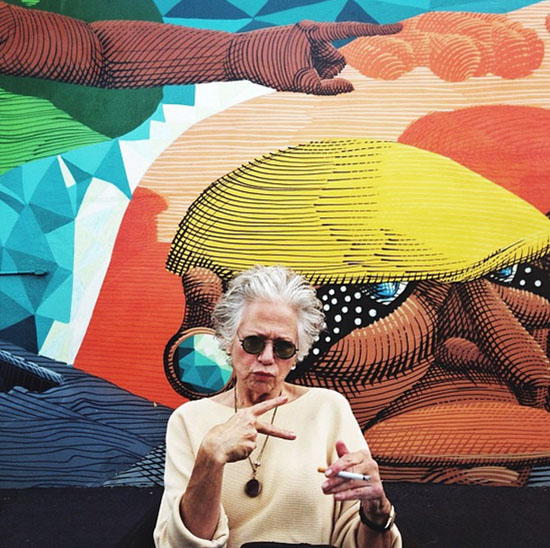 Myra "YO MOMMA," the swankiest lady i've ever met, I'm so glad you are not a stranger to me anymore. #StrangerAWeek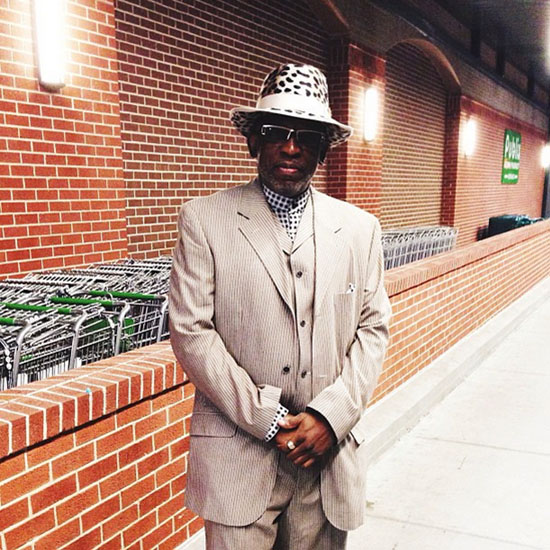 Emmit from St.Louis has a hat made of beaver fur and leopard print. #StrangerAWeek
By announcing Stranger a Week on The Hundreds, I hope people will join in on this project. Don't stand awkwardly in an elevator, say hello, don't keep your head down in your phone as you walk down the street, smile at a stranger…. you never know who you're going to meet.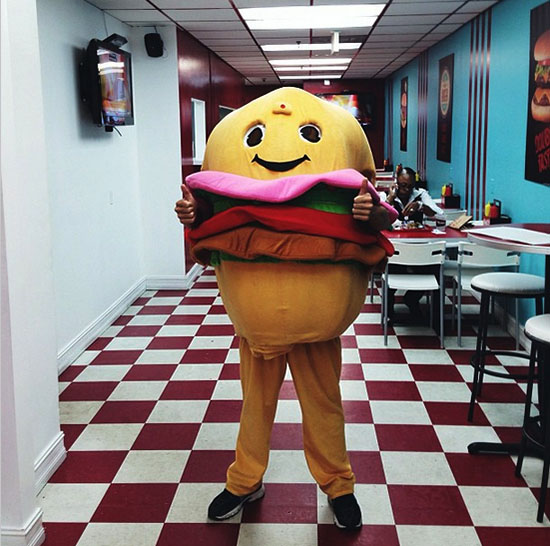 Yakar. A Cuban hamburger.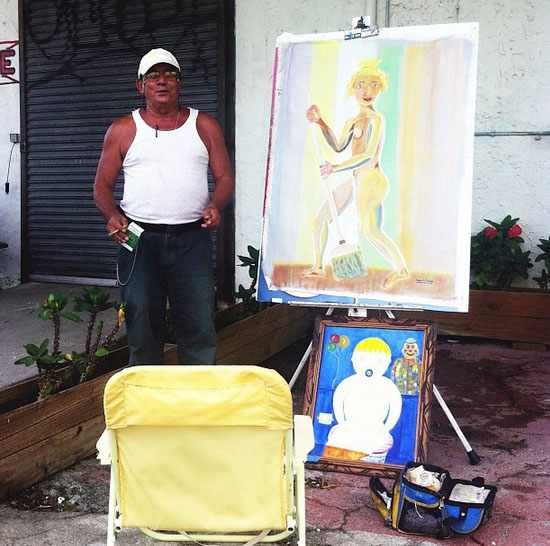 "My friends think I'm crazy because I ask to paint them naked." Carlos gave me a print of his work. #StrangerAWeek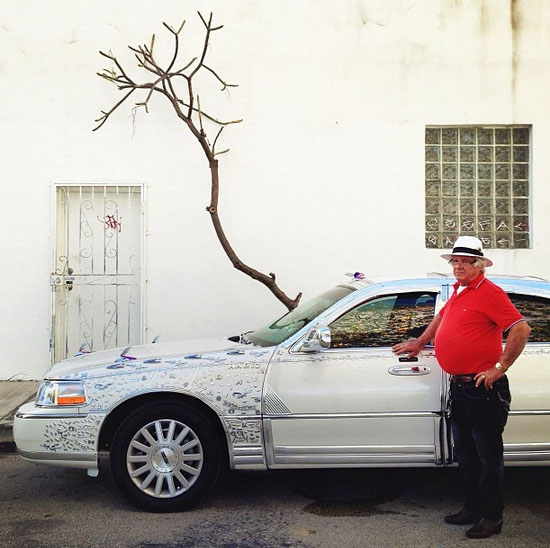 Mario has naked women, horses, skulls and his name bejeweled on his car. #StrangerAWeek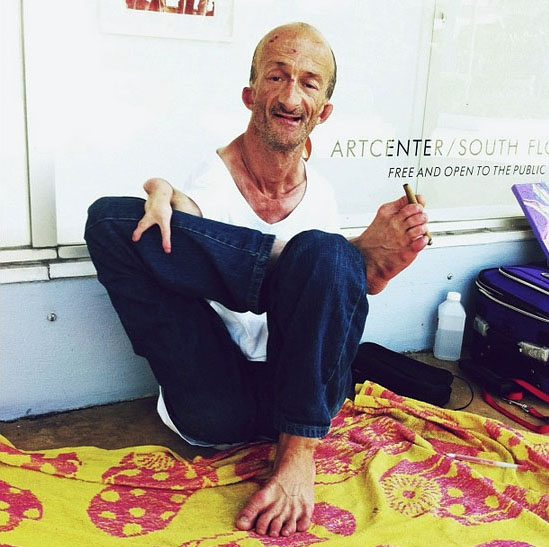 "Kids understand things that we don't, but I don't want to scare them." Says the armless Jonathan Dale Crenshaw as he smokes a cigar. Crenshaw is a South Beach street artist who paints with his feet. #StrangerAWeek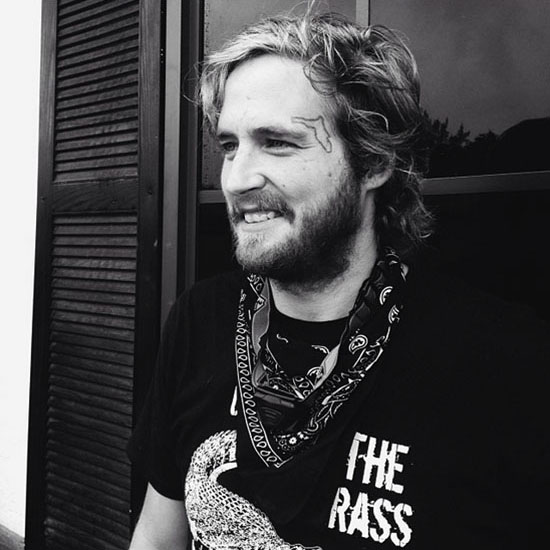 Today's stranger is Robbie. A Real Florida boy. #StrangerAWeek
The photos posted today were just some of my favorites of the year. To check out the whole series on your PC, click here, or check it out on your Instagram app.
Thank you to all of the great strangers I have met this year who have kept me inspired.