Over the past weekend, winter storm Jonas blanketed NYC with 25.1 inches of snow, making it the 3rd largest-ever recorded storm. While most people were bummed at home watching Netflix and avoiding the storm, a few brave souls—mostly photographers—got excited to venture out and explore the empty city.
The storm started Friday night around 9pm. At that time, I was home setting up my camera bag and looking out the window every half hour, trying to find the right time to hit the streets and get the party started. It was 2:30 a.m. when it started looking like the right time to dive out in the open, take a walk over the bridge, and see what downtown Brooklyn had to offer in the middle of night. I met up with @fliickman & @13thwitness at the base of the Brooklyn Bridge to start our mission.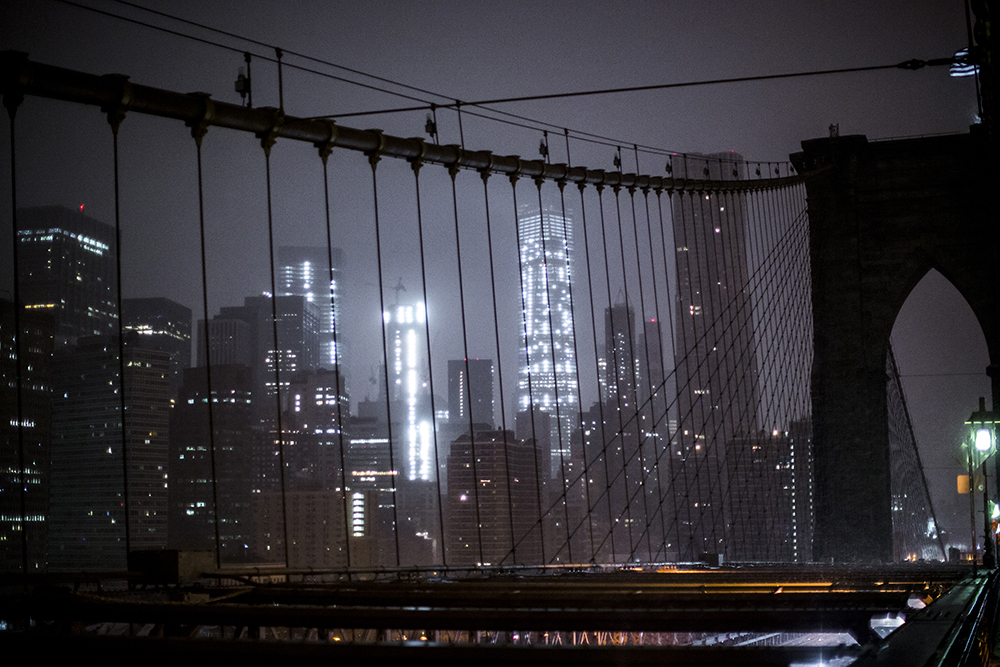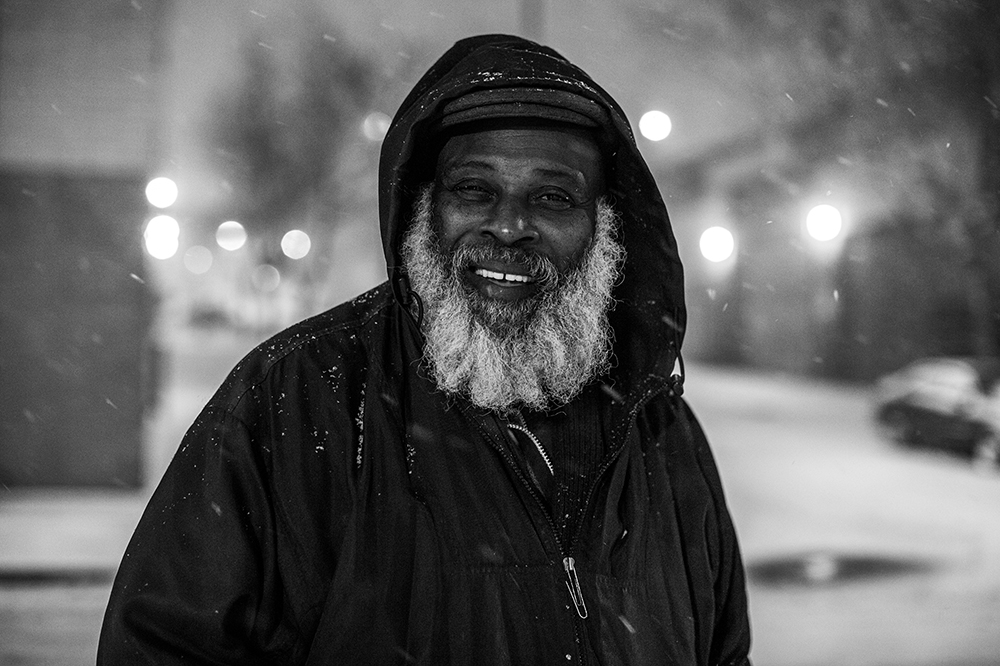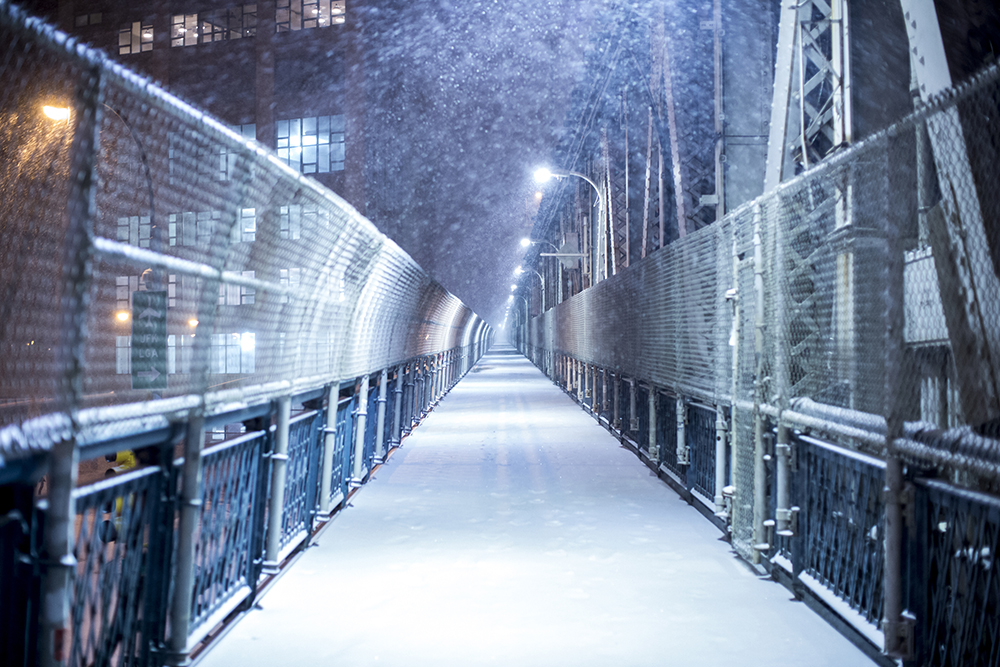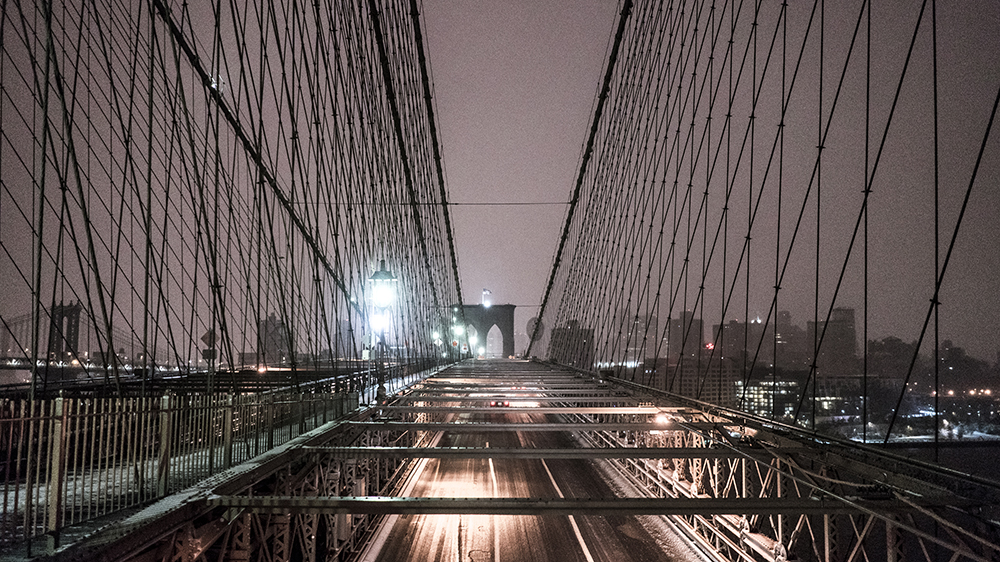 Just a random guy walking over the bridge at 3am, carrying this—whatever "this" is.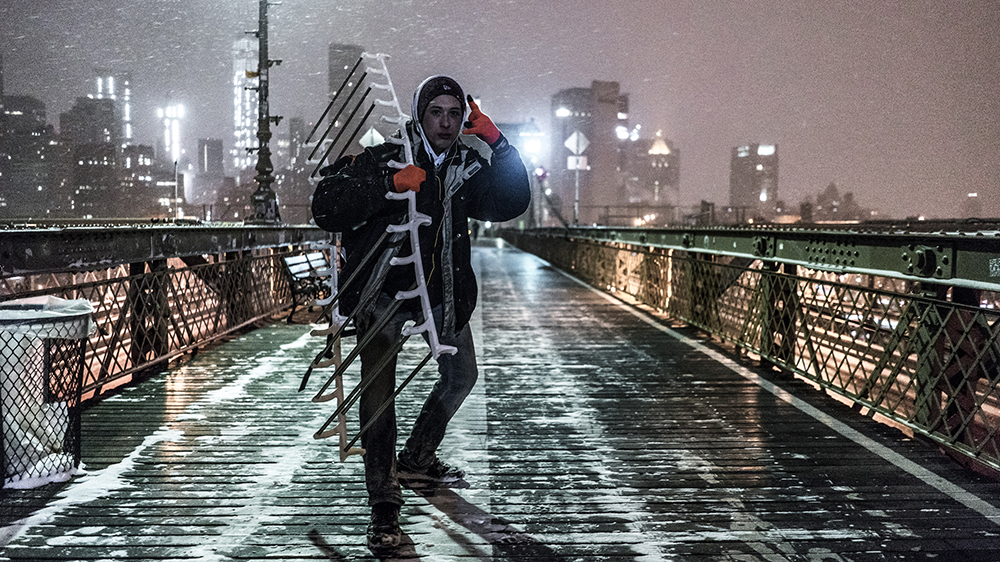 I got back home around 5 a.m. slept for about 3 hours. I had to take about 3 advils cause I was sore from the night before. It's hard work walking in the snow for hours. By the time I woke up, there was about 10-12 inches of snow on the ground with no sign of the storm stopping anytime soon. I decided to venture out once more and hopped on the train to check out Times Square and Central Park.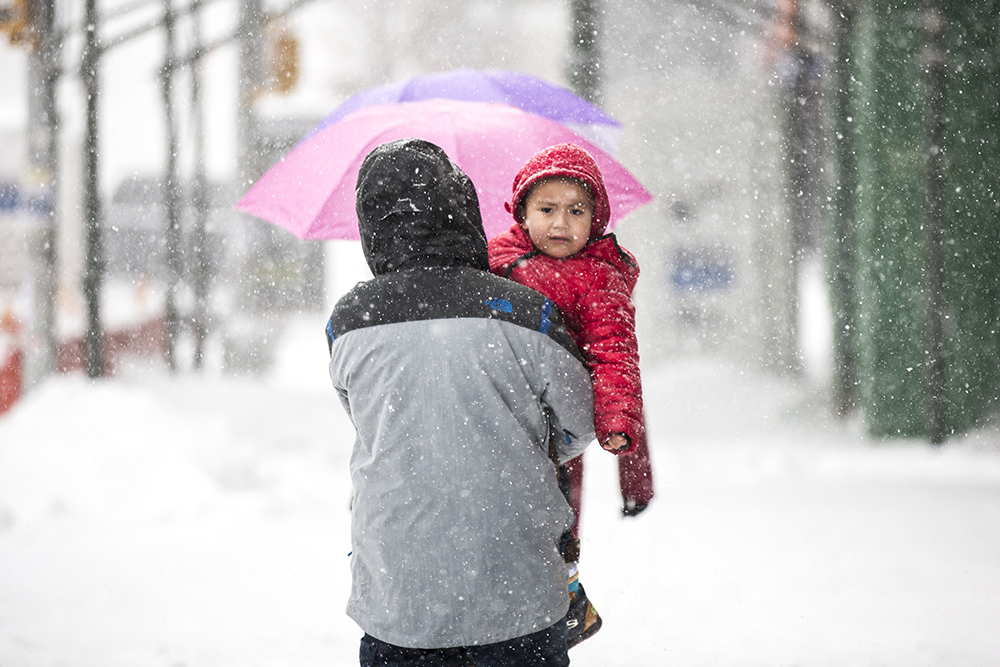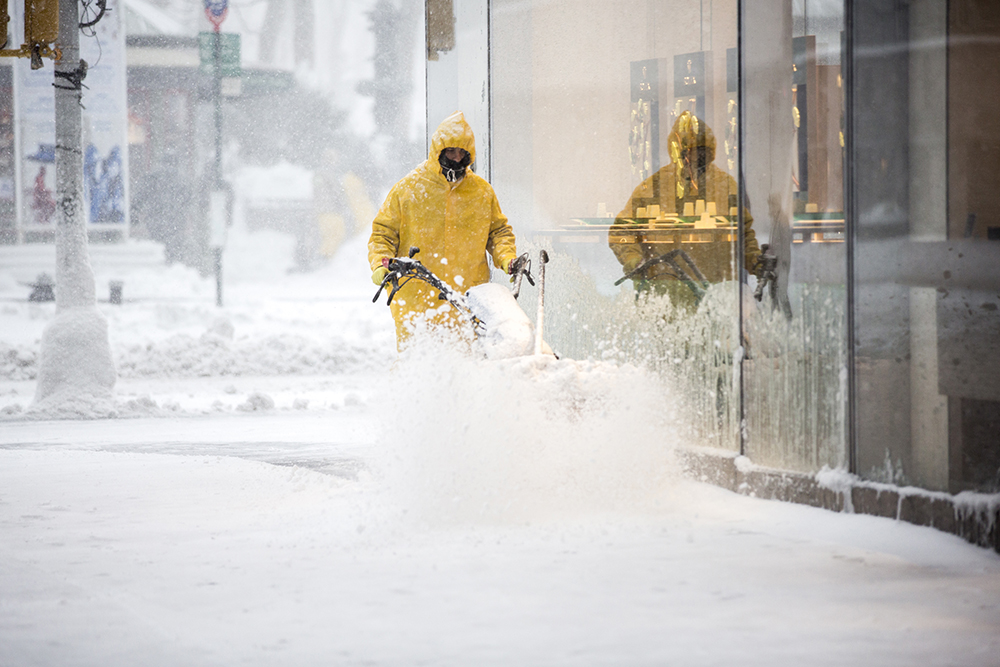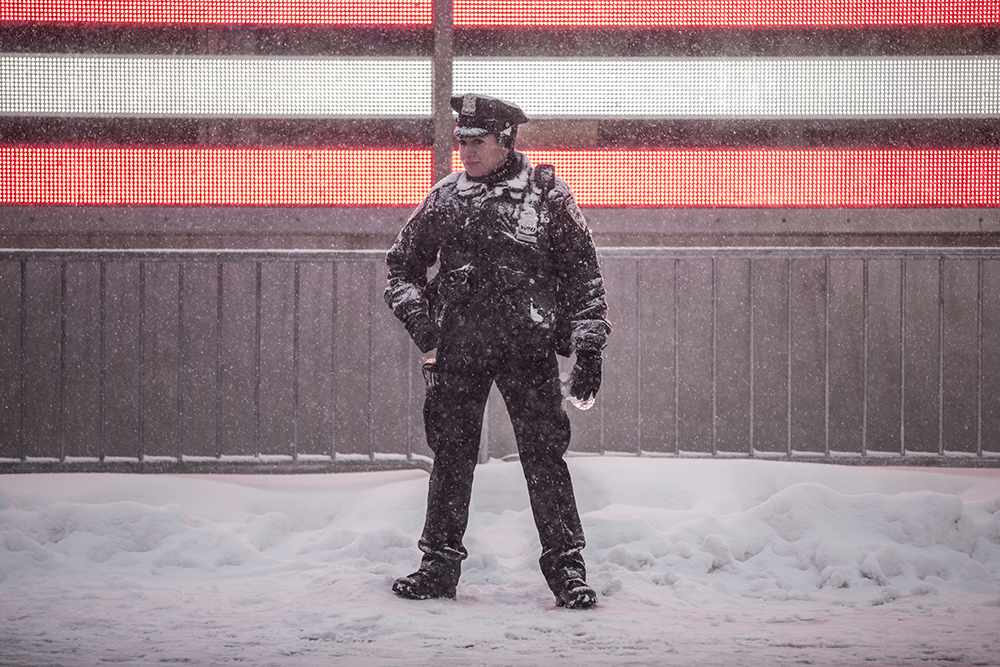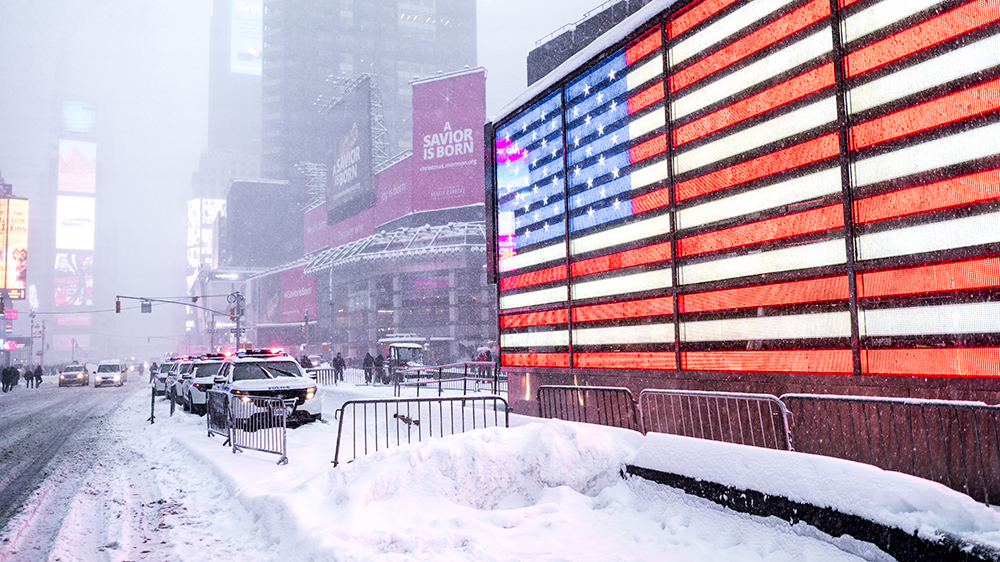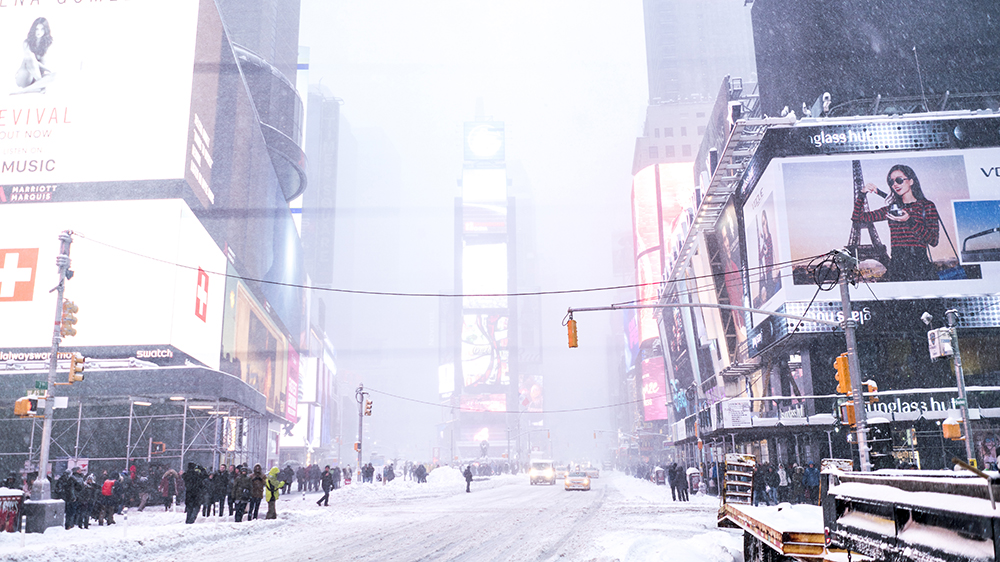 Relationship goals.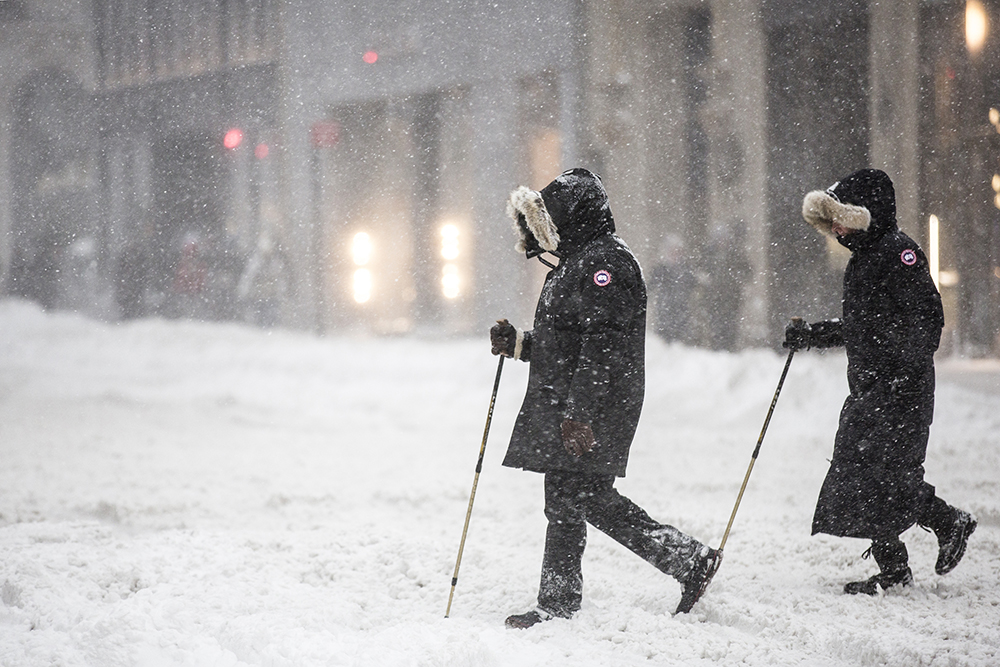 Chinese food delivery guys were the real MVPs of the Jonas.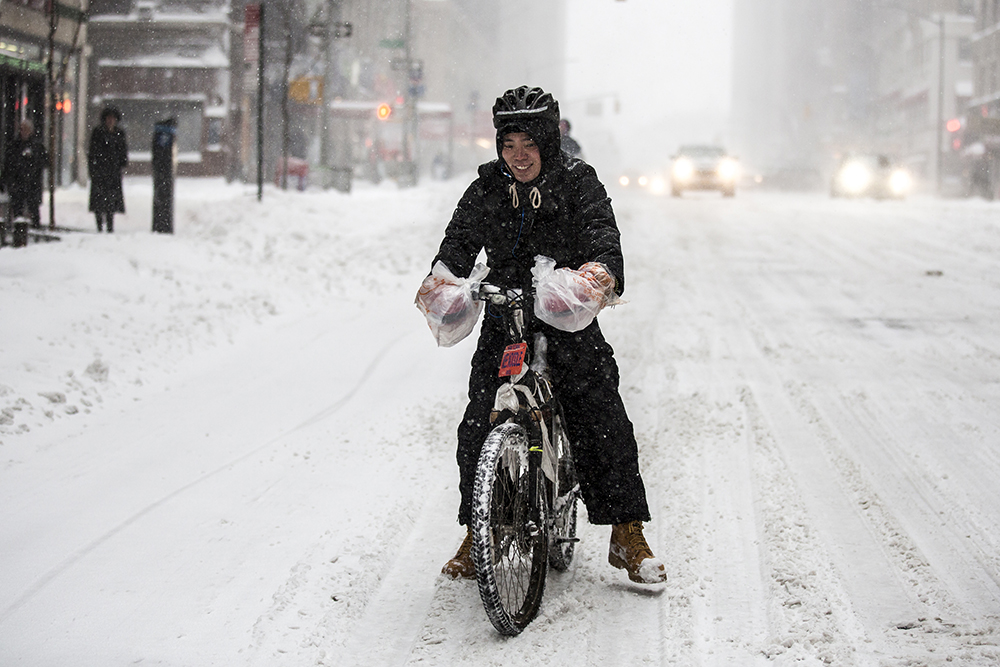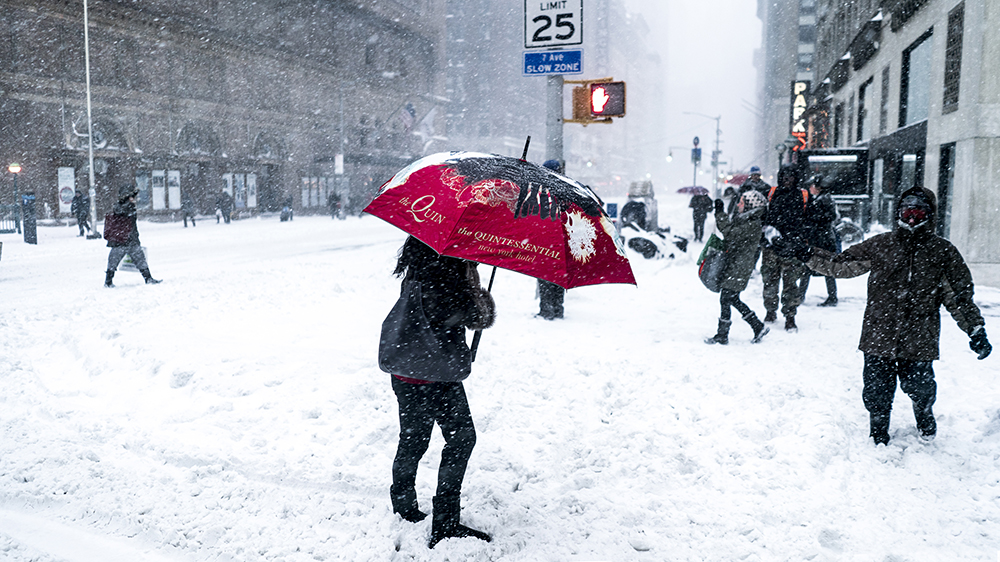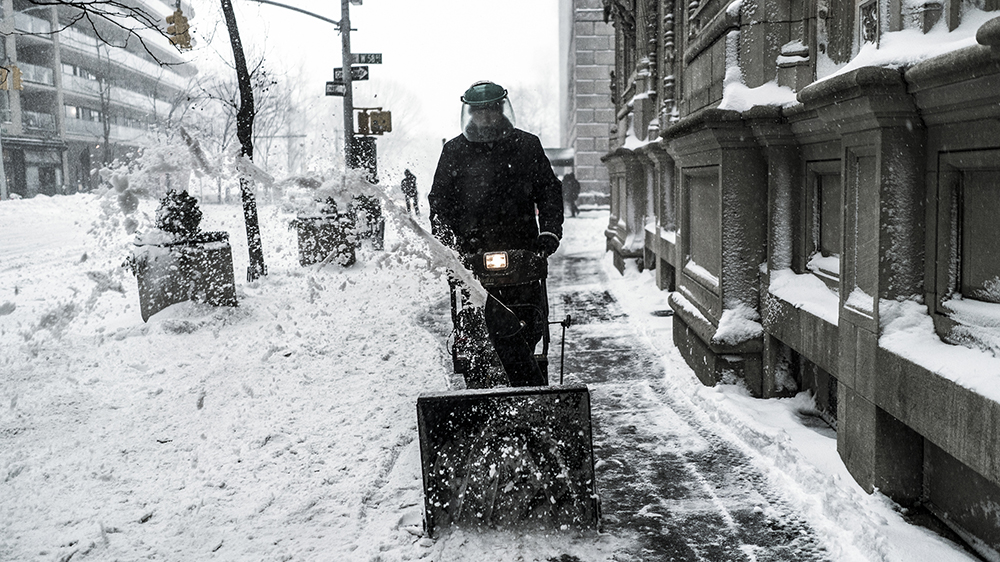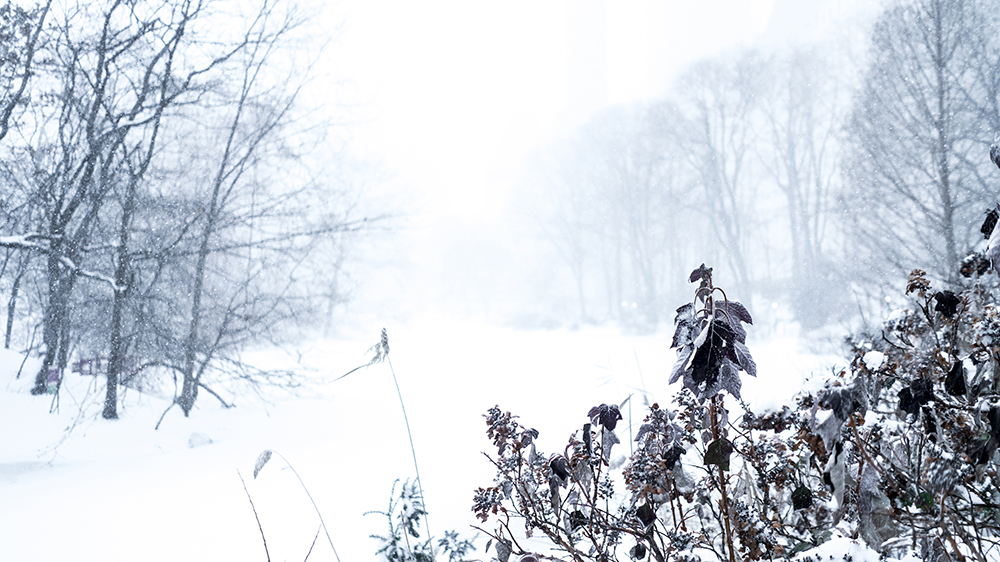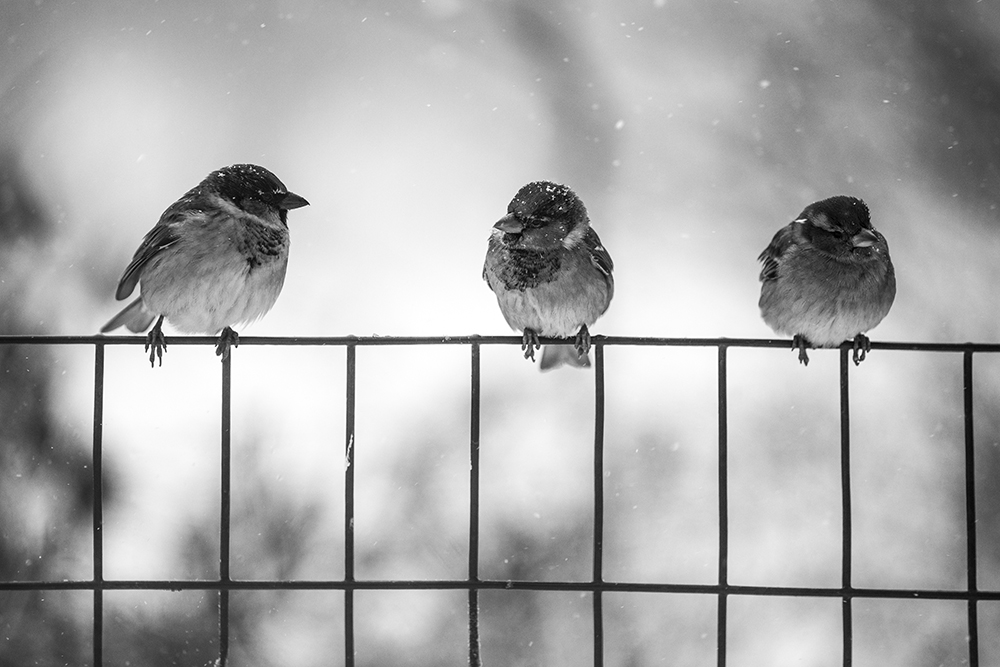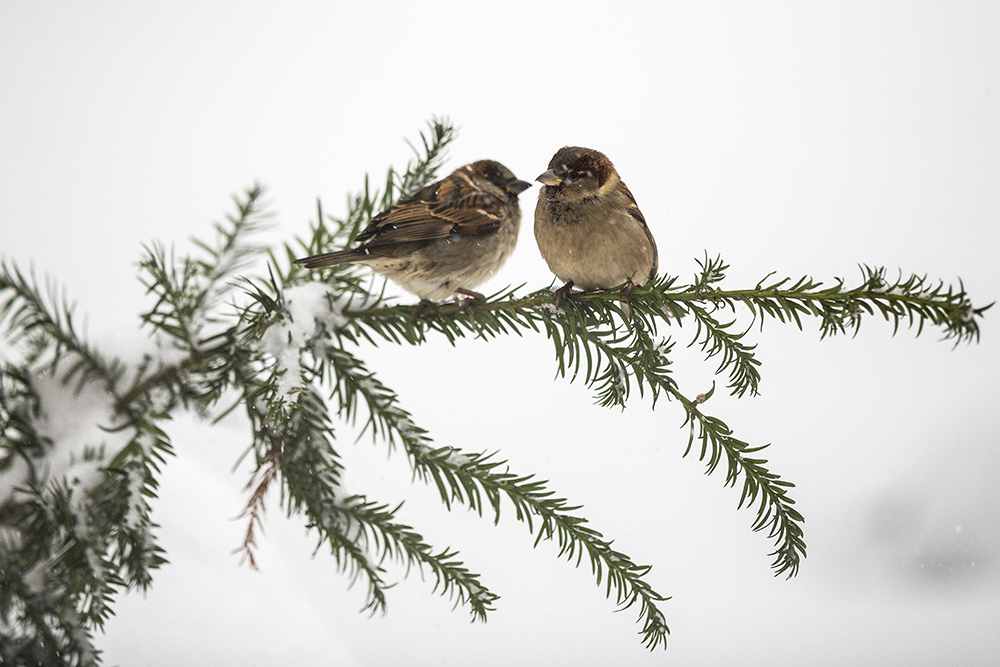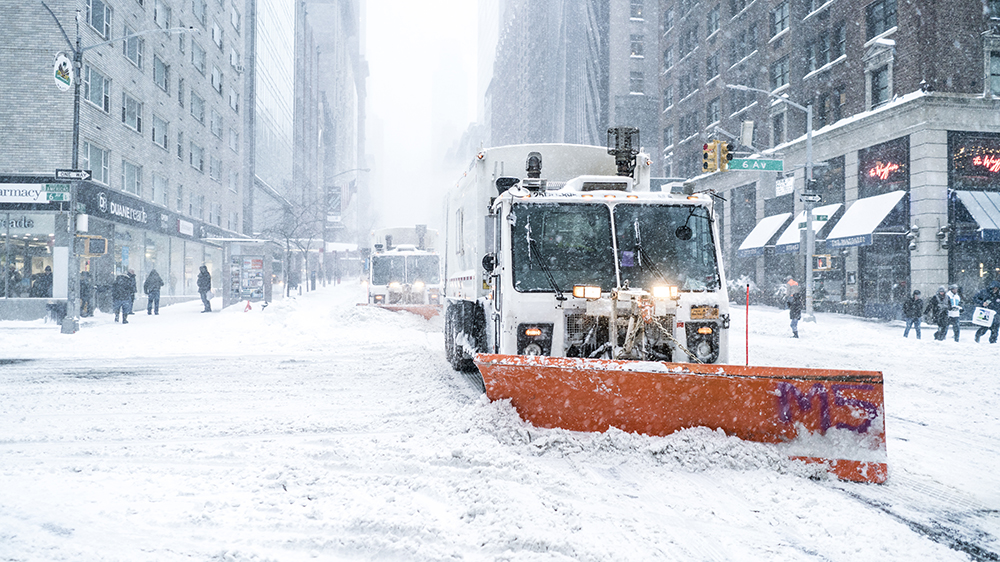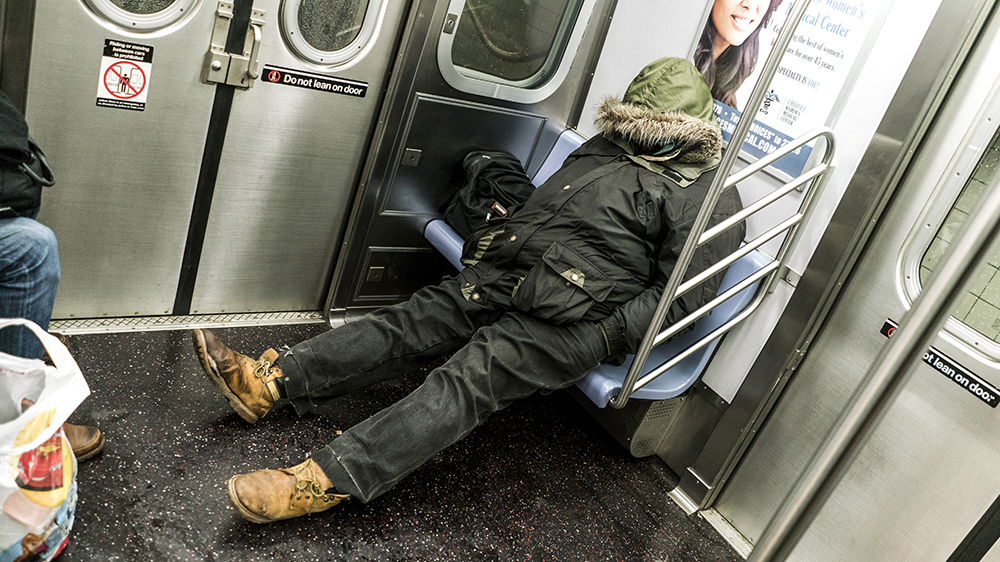 This photo was taken at about 3pm on Saturday. At that time, the mayor said the city was closing down at 4pm—meaning no cars on the road and no public transportation—so I decided to head back home and rest up for a few to get ready for another night mission. And also to try to find a restaurant that was open in the storm since I never have any food at my house. There is really only one area to try and find food during a blizzard, and that's Chinatown (which is fine with me 'cause it's probably my favorite place to take pics in any weather).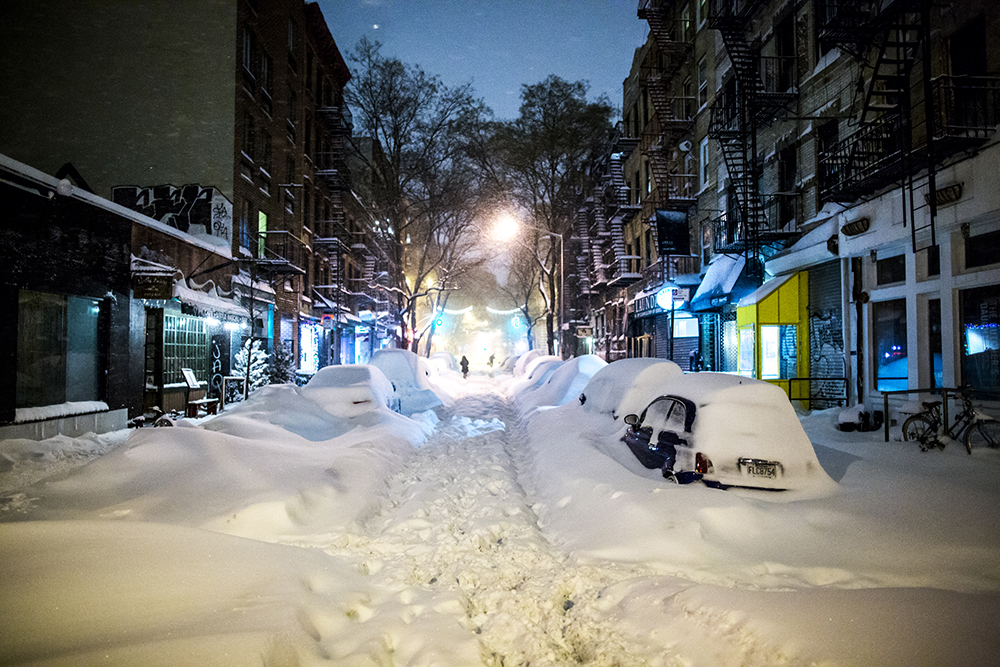 My partner in crime during the storm, @fliickman.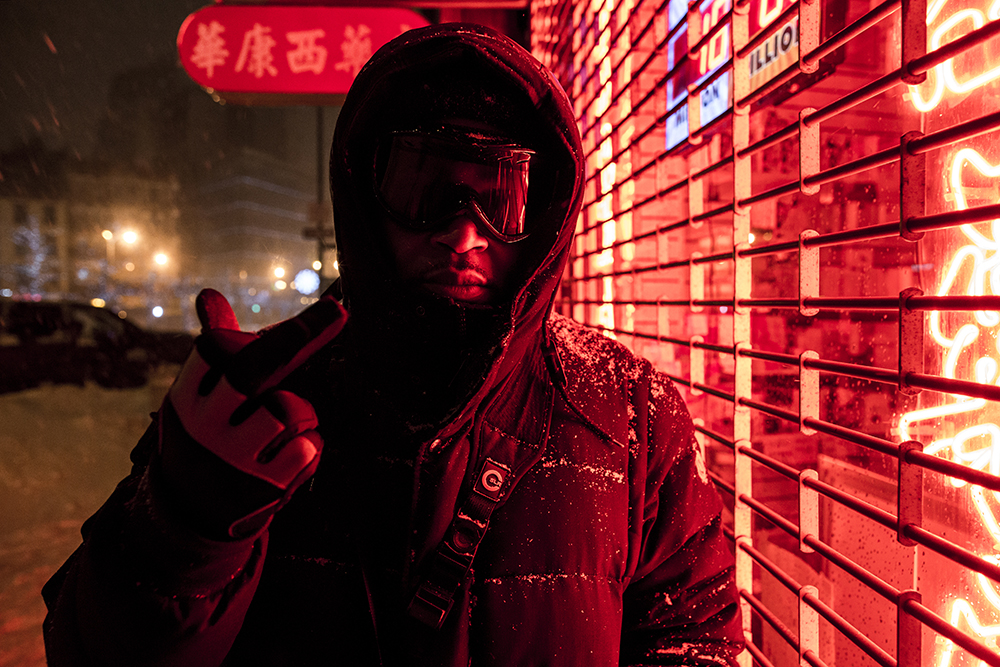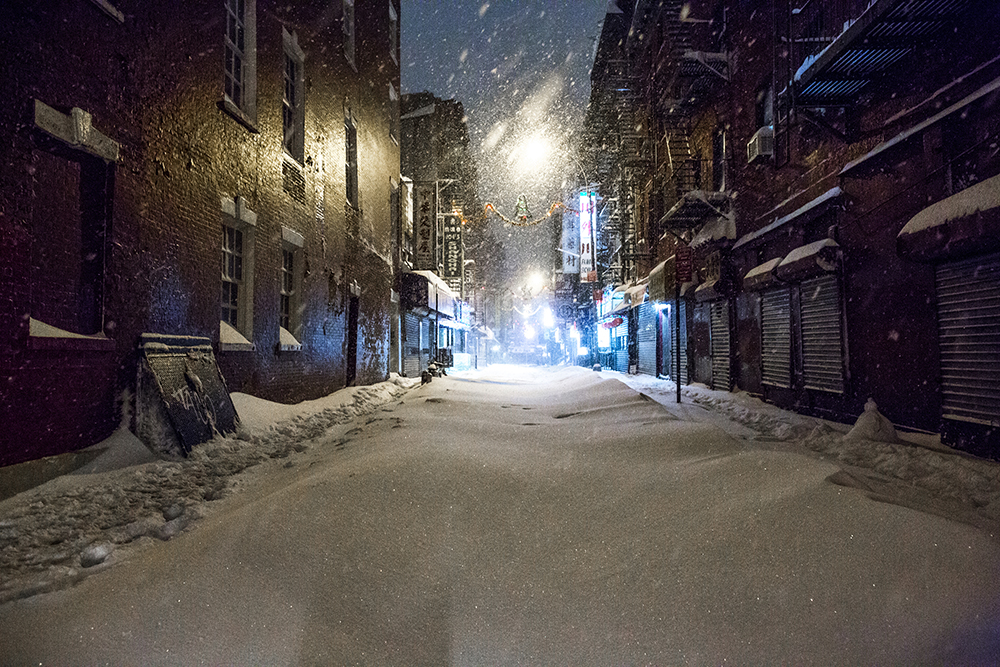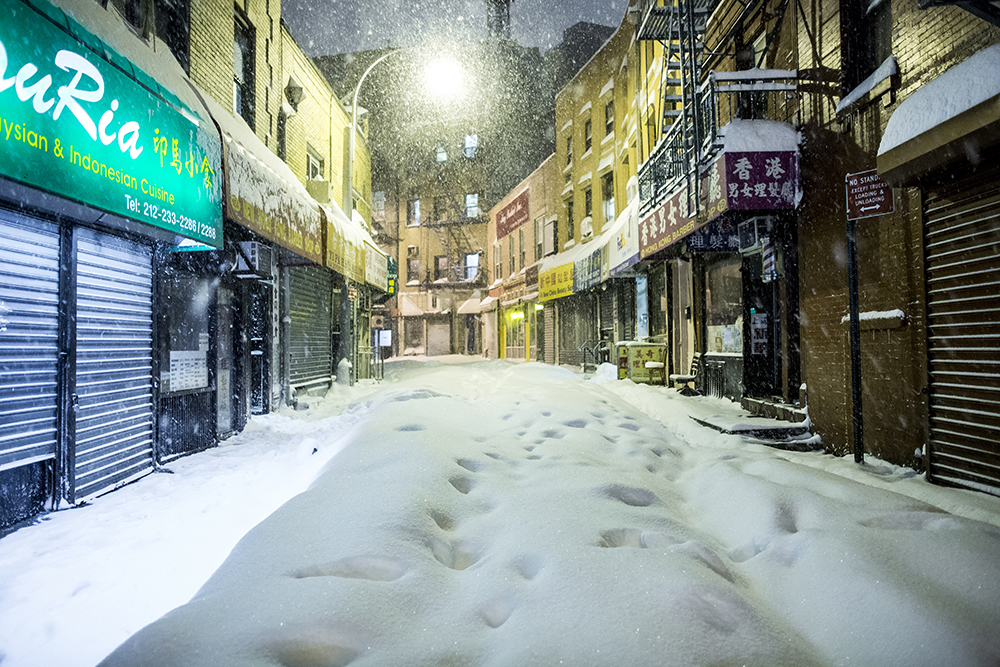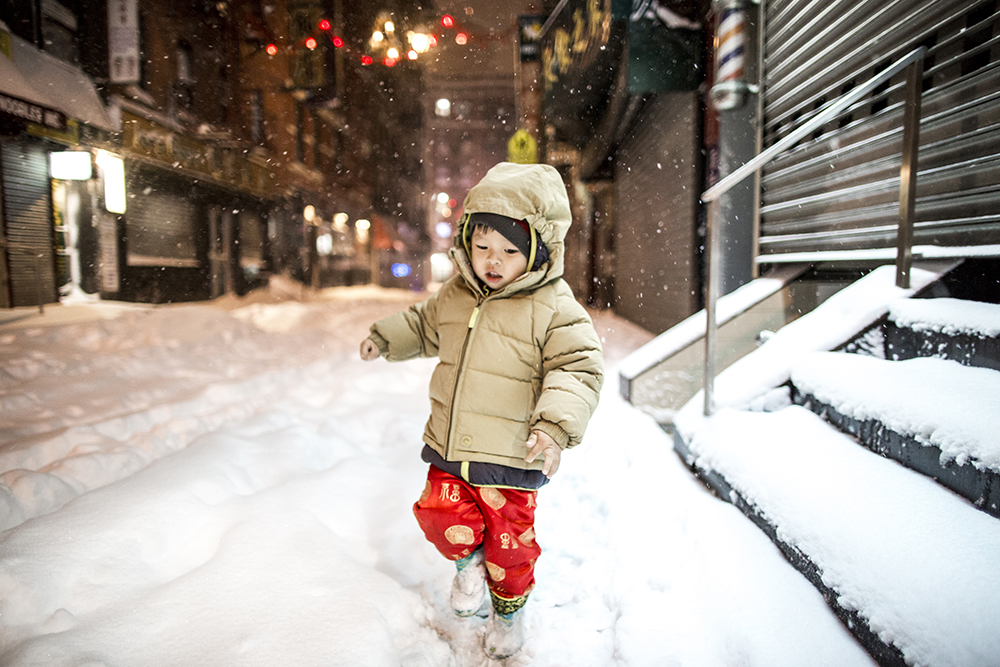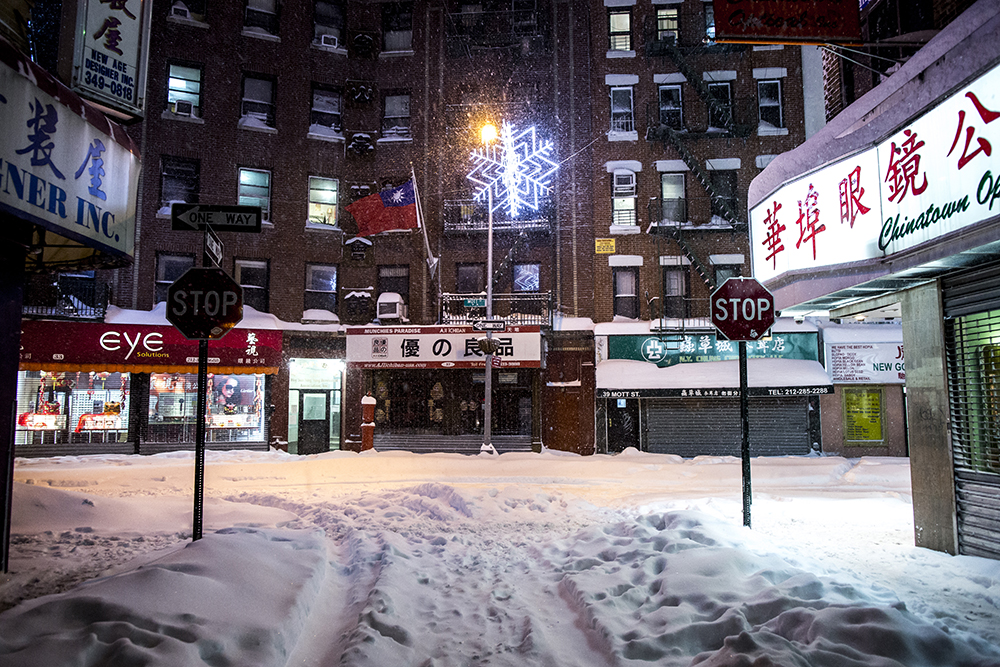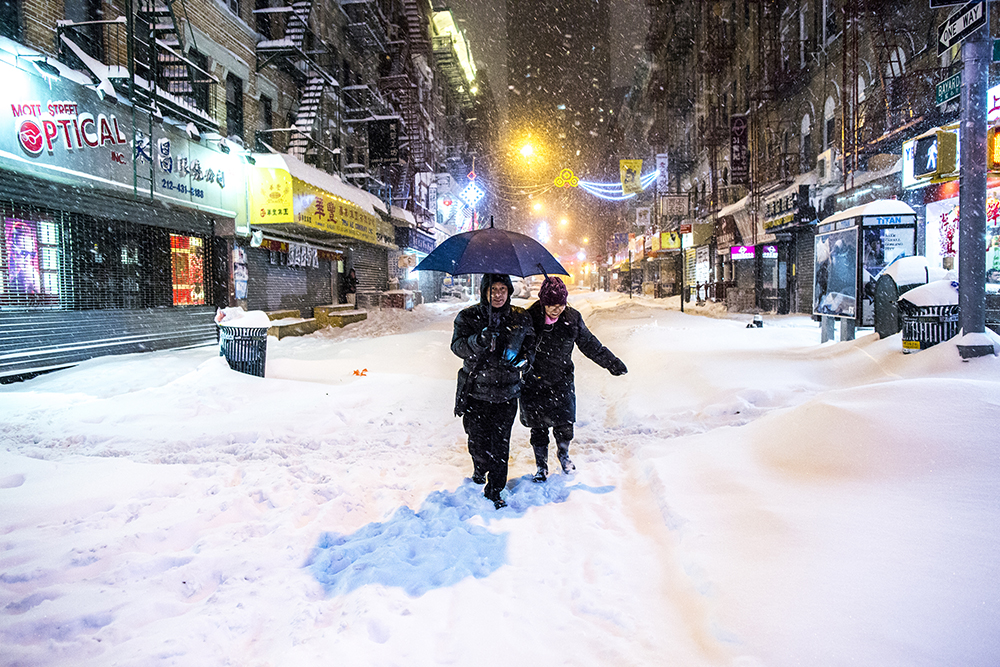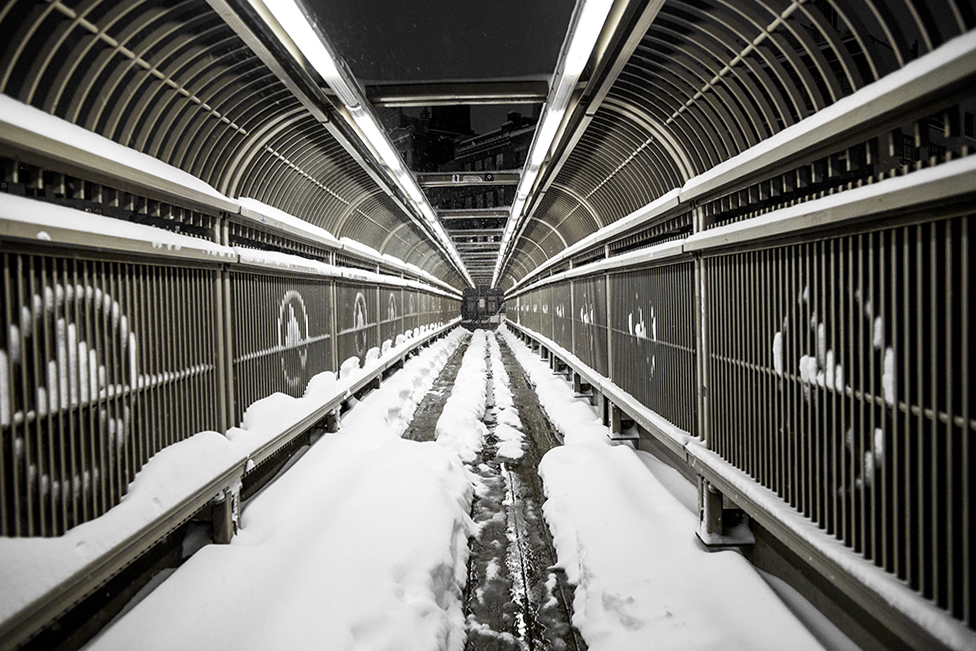 So at this point, I'm exhausted. It was time to go home, crash out, and see what the city would be like in the morning. I woke up around 10 am to perfectly blue skies and not a cloud in sight. The storm had finally passed and the digging out began. We trooped around the L.E.S and Soho and ended up in the West Village, where at that point, my body couldn't take it anymore. It was time to go home and get some real sleep which lasted about 16 hours for me (I'm an old man).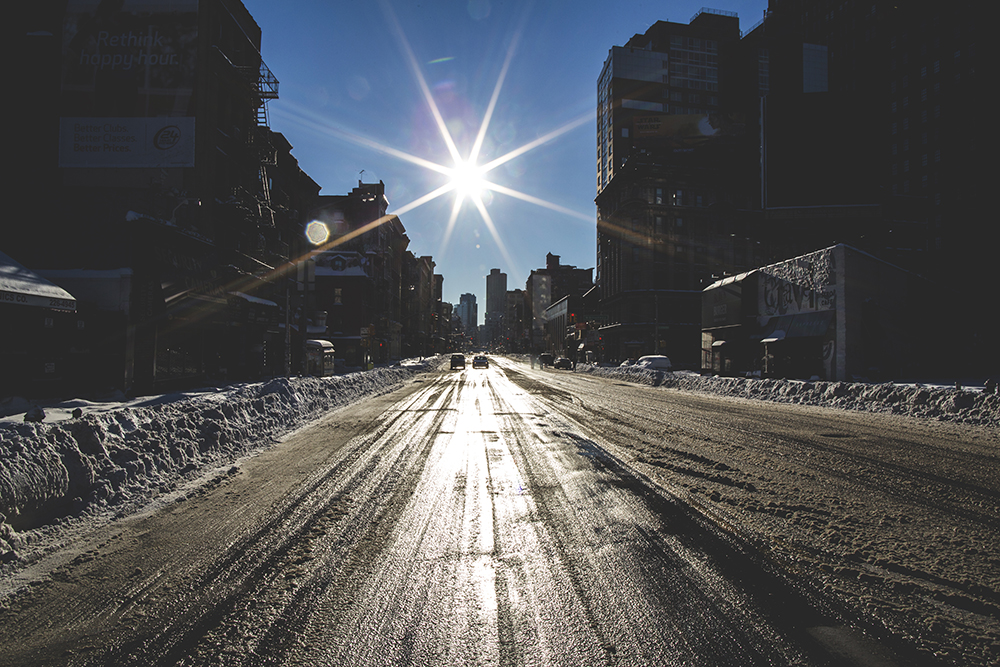 GRND.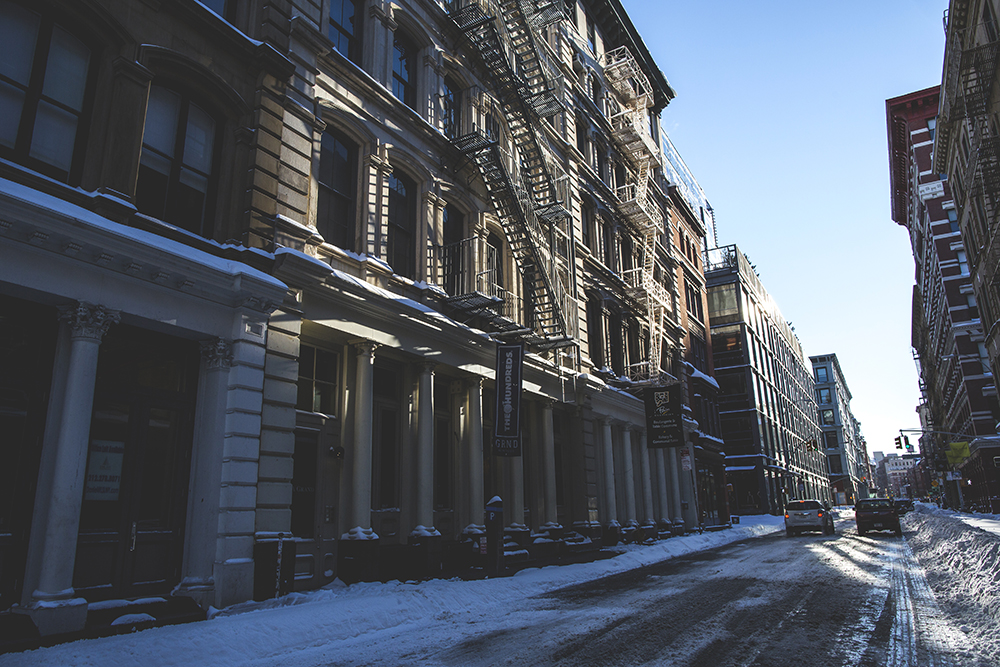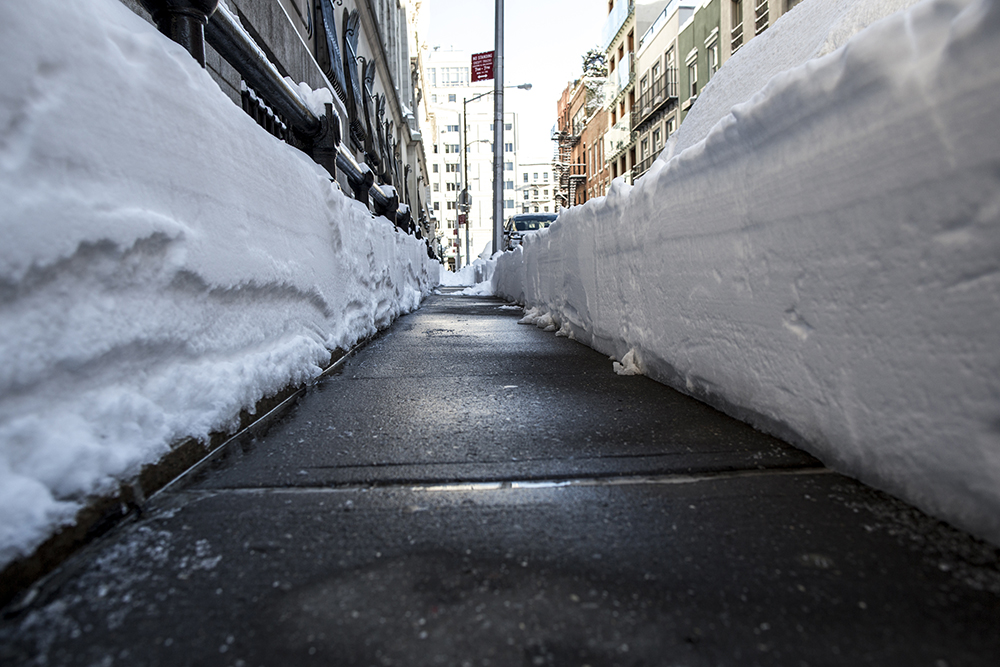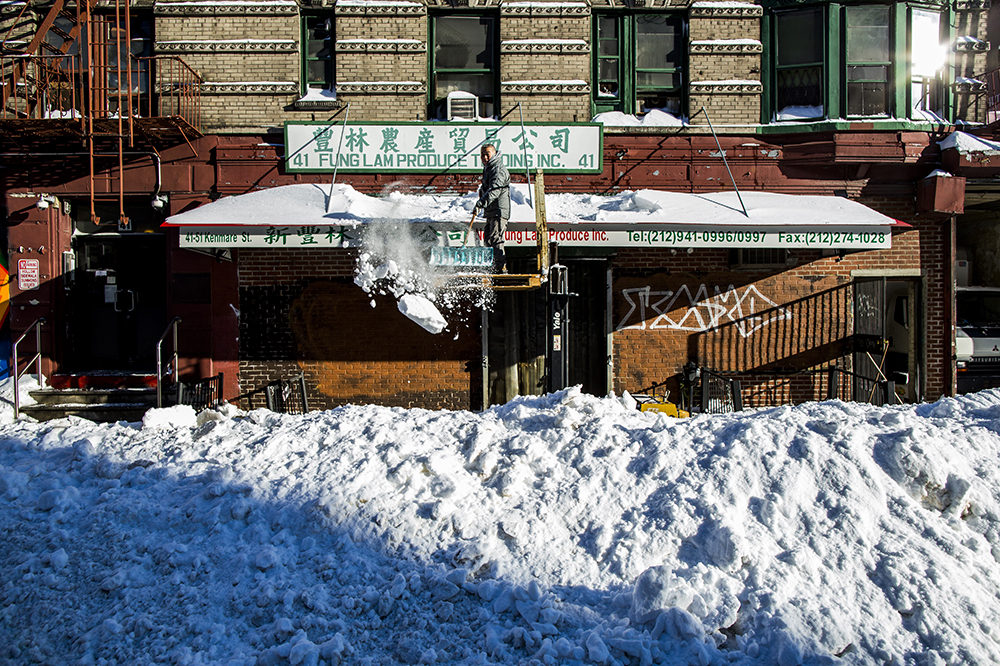 @el_vlacho came out to test his new camera in the snow.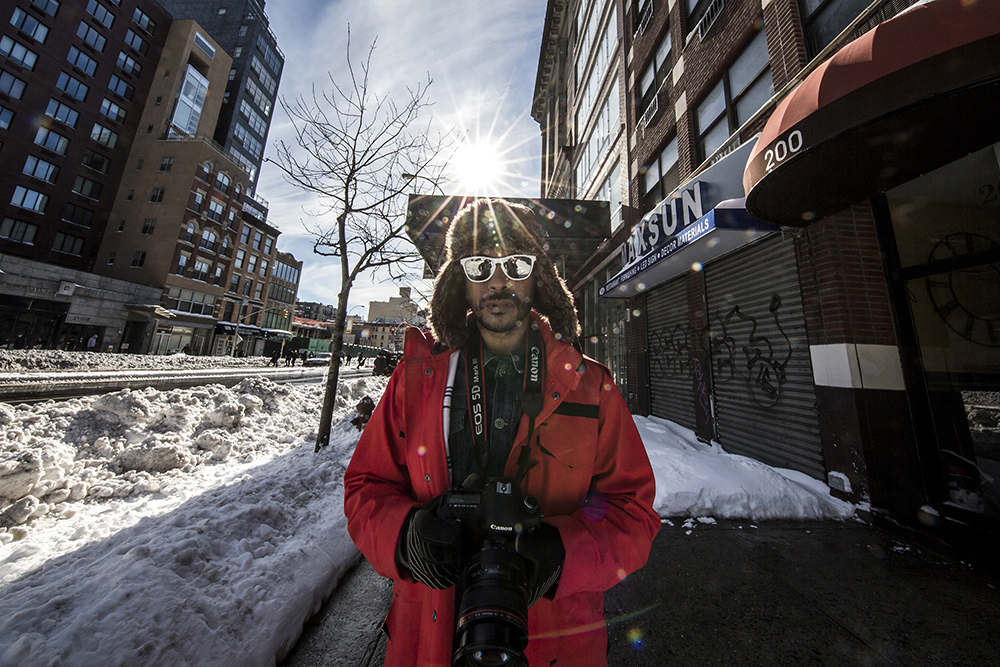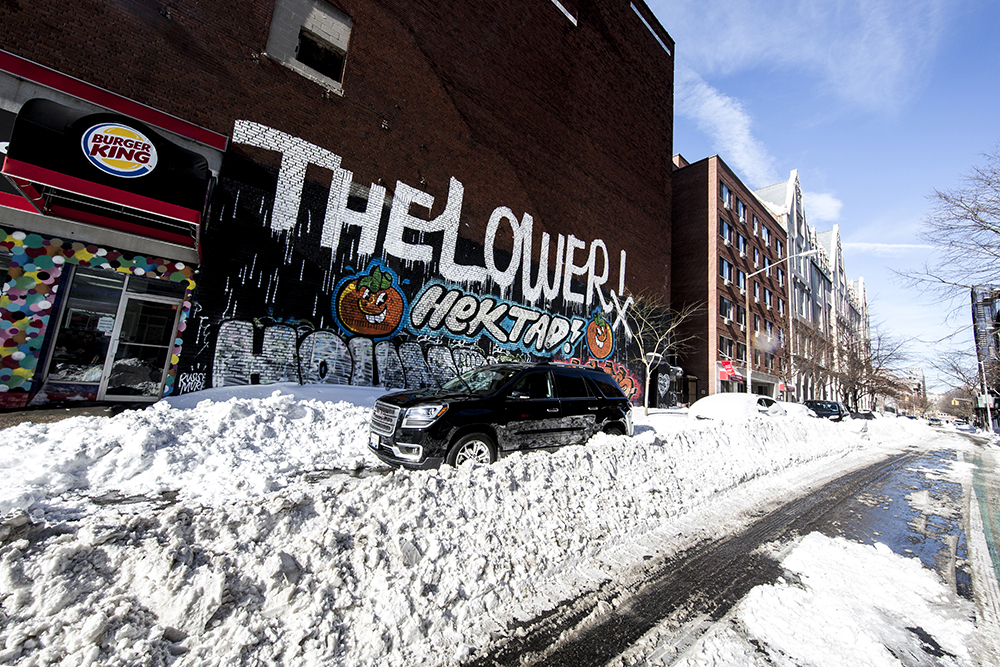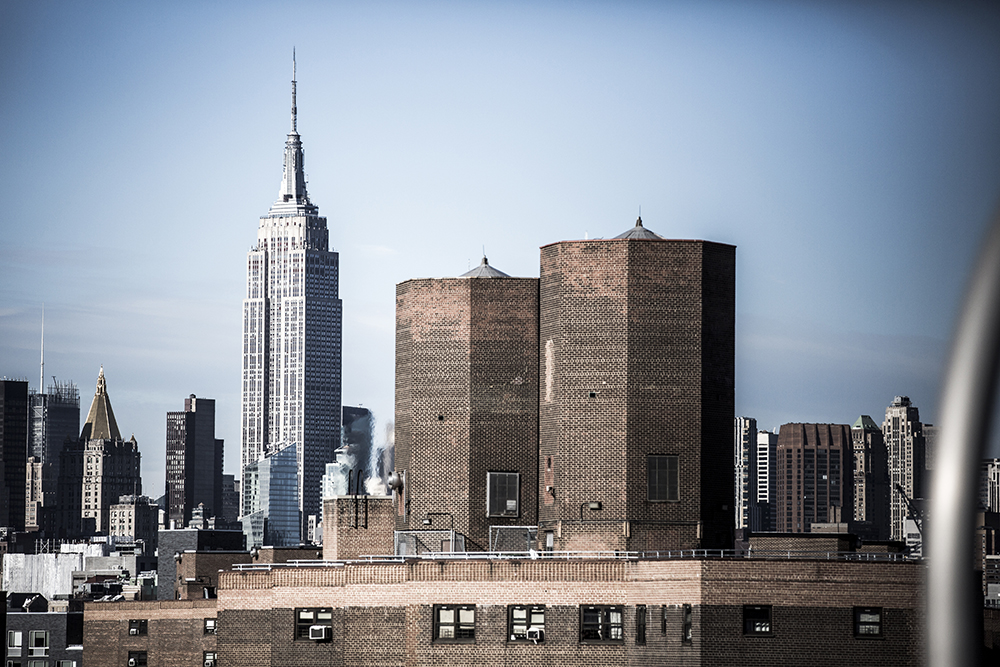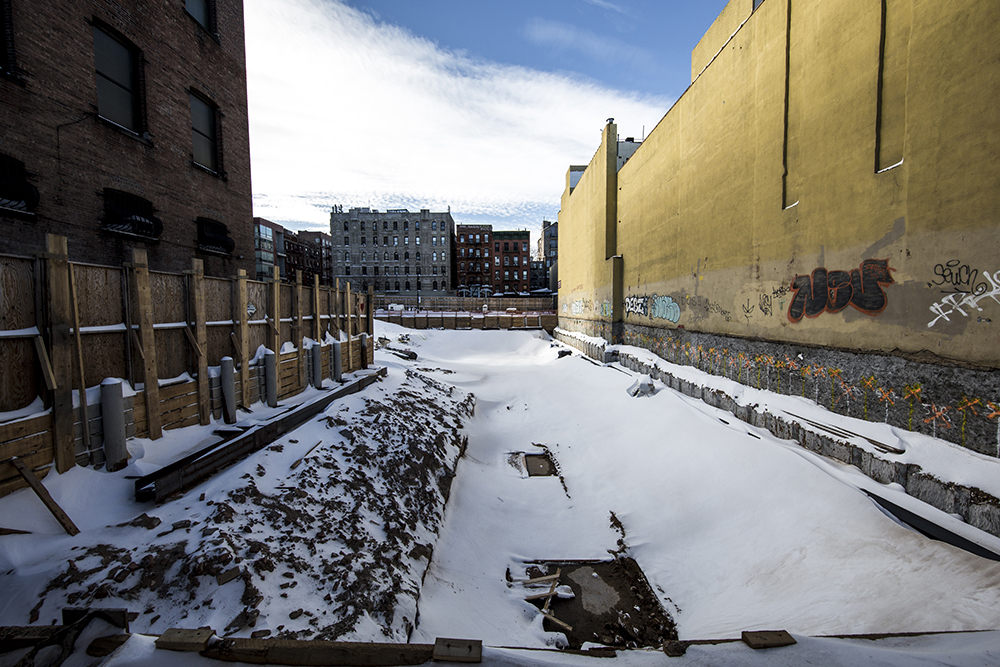 Lurking above ground with @underground_nyc.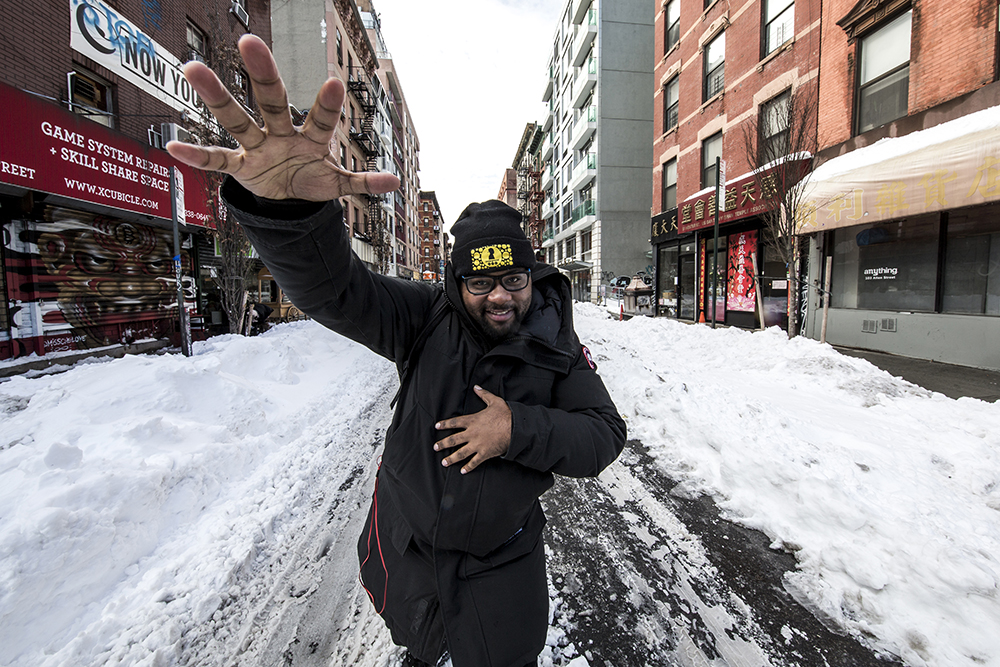 Bobby, hook this guy up with some socks.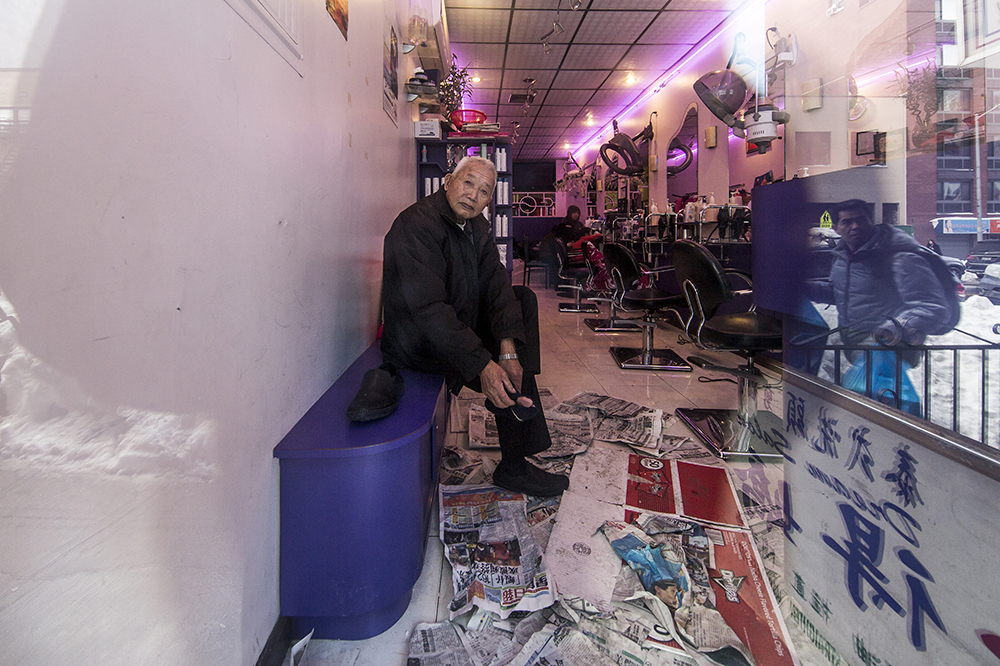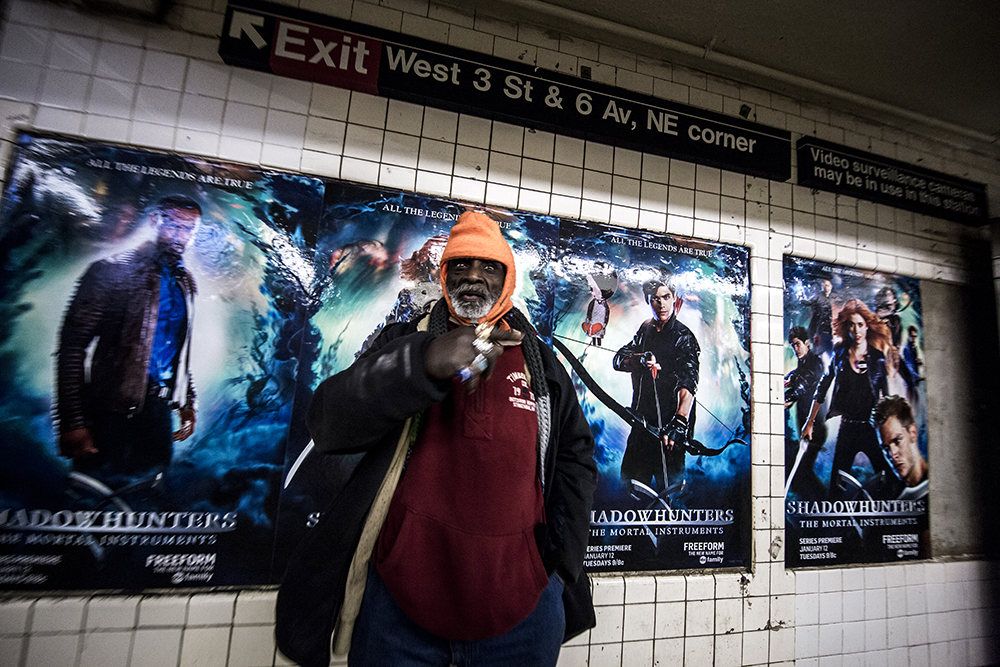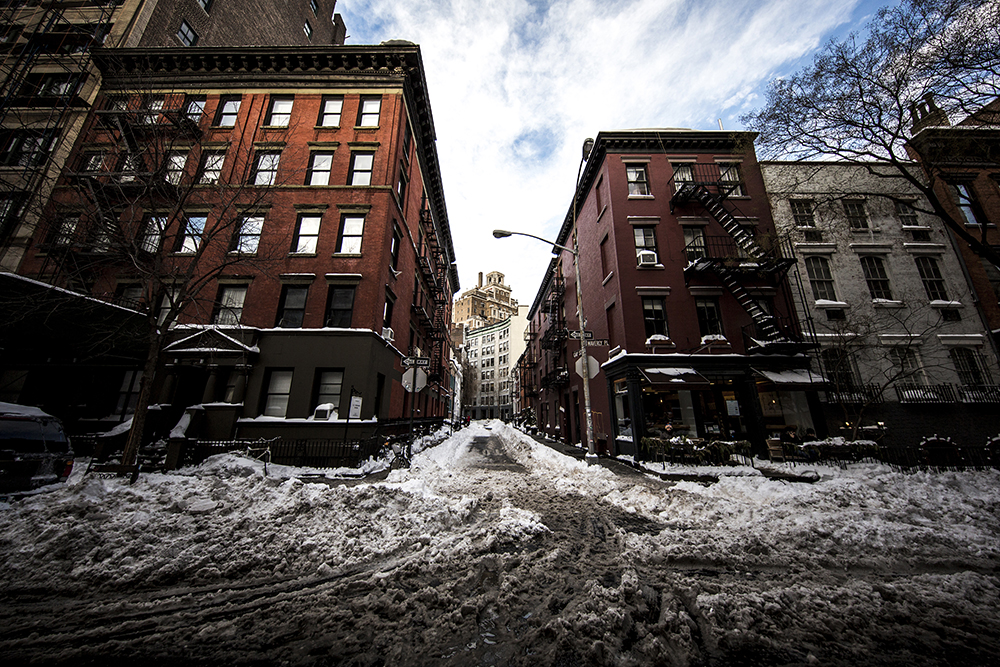 So I got home and was about to go to sleep for a few days when I peeped out my window one more time and saw this…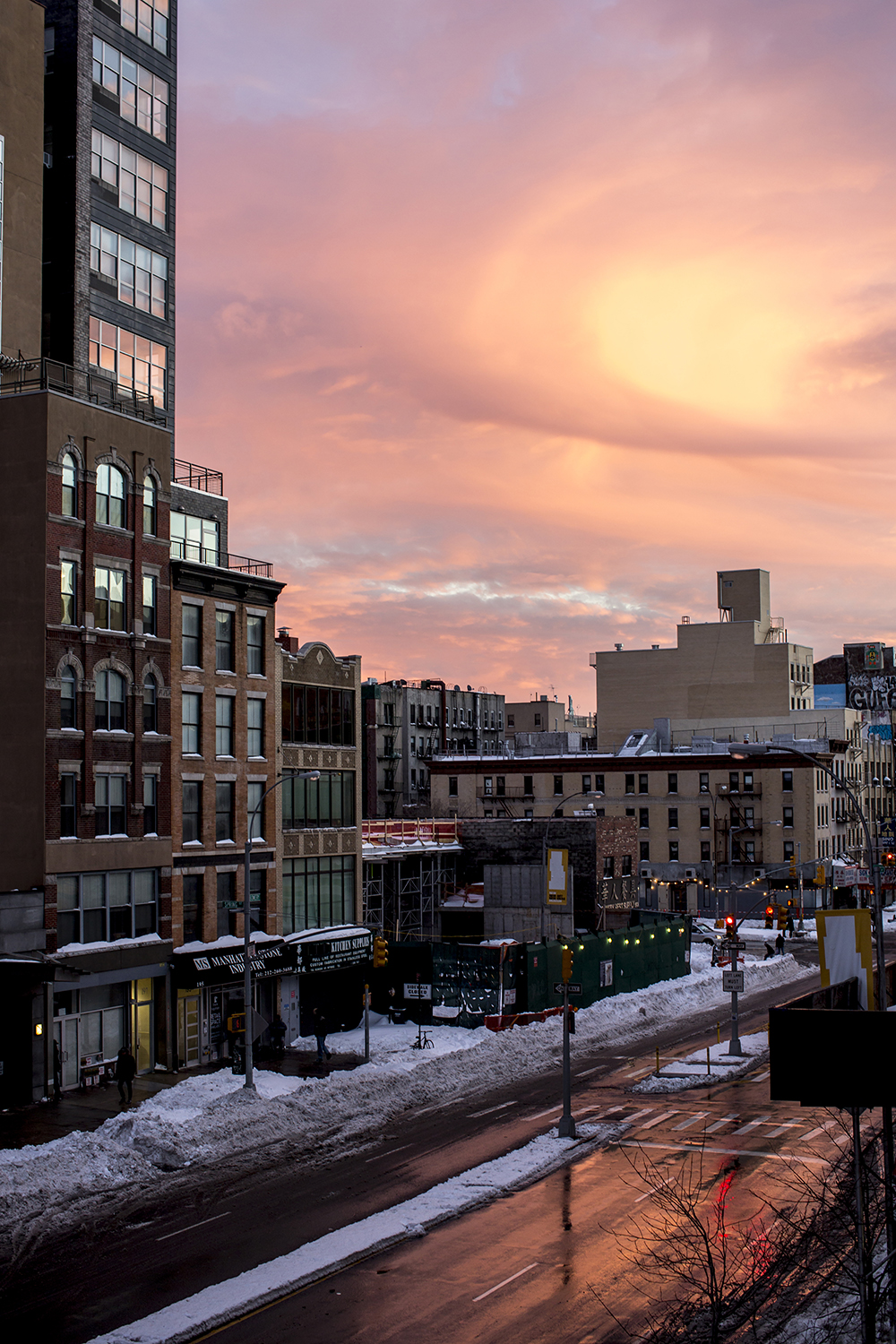 Great way to end the day. 'Til next time, Jonas.
***