Less than a year ago, Frank Carter rose from the ashes of his previous musical incarnations in his most deadly and visceral form yet—flanked by his freshly recruited partners in crime, The Rattlesnakes. Although seemingly reaching new levels of carnage over the last 10 months or so, Carter certainly isn't a stranger to the game. You're probably most familiar with his more than memorable stint leading the rise of Gallows a few years back, or more recently with Pure Love—but within Frank Carter & The Rattlesnakes, this certainly feels like the most comfortable and simultaneously dangerous he's ever been.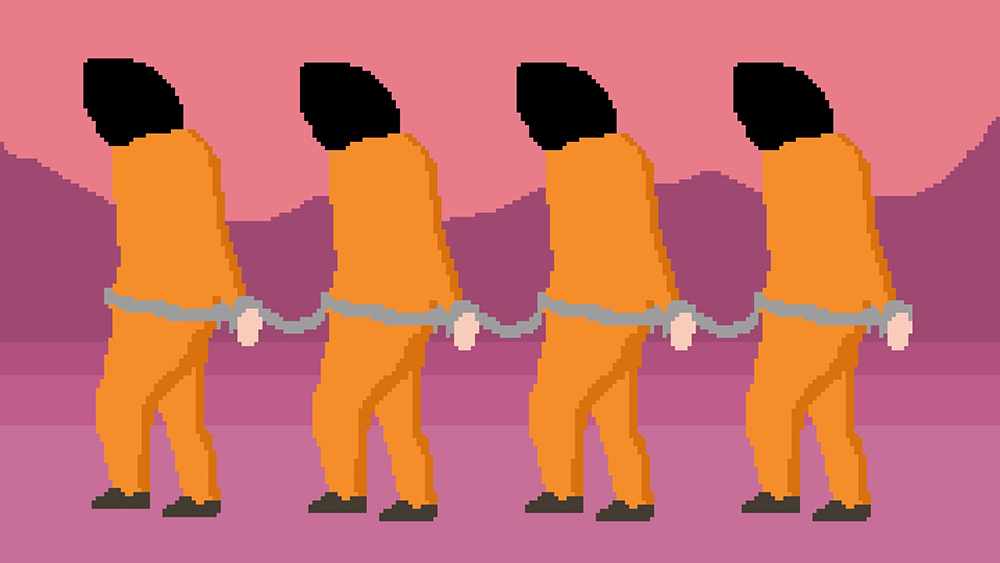 Fast forward to 2016, and it's kind of hard to believe that the band are so early into their journey. DIY to the core, the Rattlesnakes bring their collective experiences together to create one of the most authentic and raw punk bands the UK has seen in recent years. Despite the sell out tours and chart successes that followed the birth of the band and release of their debut album, "Blossom"—Frank Carter & The Rattlesnakes remain as honest and passionate as the day the band was first conceived.
With that in mind, we're super happy to premiere the music video for their latest single, "Devil Inside Me"—produced pixel-by-pixel, frame-by-frame by Carter himself—I really wasn't joking when I said these guys are DIY as fuck, as Frank explains below.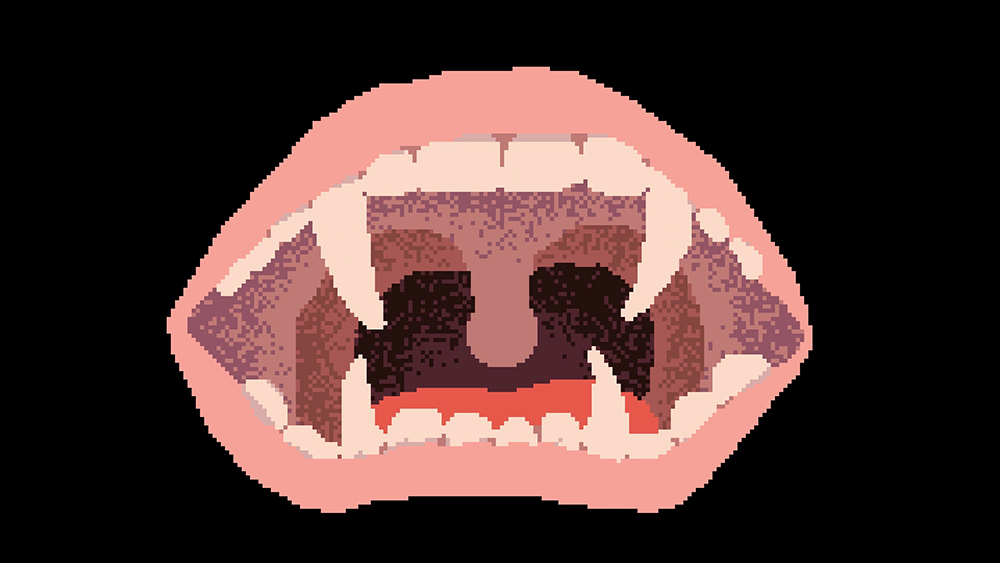 "In a world of super hi-res, high budget music videos I decided to make our new video from single pixels on zero budget. Using a copy of Microsoft Pain and a 30 day trial version of Premiere Pro to cut it together, I illustrated, directed and edited our new video for the hit song "Devil Inside Me."
After a few weeks locked away at a desk painstakingly digitally painting every single frame of this fucking video I have emerged victorious and now feel like it would be unfair NOT to unleash this monstrosity on the world.
36 million pixels later, I am proud of my first foray into the world of animation. Anybody needing a "unique" looking video that will torture the hearts and minds of those unfortunate enough to see it…  You know where to find me.
Sorry
Love Frank"
If this leaves you intrigued about the inner workings of Frank Carter's head, stay tuned for our upcoming interview.
For Frank Carter & The Rattlesnakes' tour schedule and all that other shit, point your eyes in the direction of andtherattlesnakes.com
***