You might remember Senay from his contributions to our DISPOSED series, the time he interviewed Antwon with Alina, or the times he's contributed photography to the stories on our site. A storyteller and street native at heart, he's here to share tales from the fringe – this time, in Rio de Janeiro, Brazil:
So I'm sitting at this diner in the favela in Recreio…
The neighborhood in the West Zone that I'm staying in. I've come to try out this caldo de fruijhao (you know, on my Tyrone Bourdain).
Anyways, I'm sipping on my Brazilian cherry soda—which is more expensive than the beer in the country—and I'm getting all these crazy looks from the locals because, just like your atypical American ogre, I knocked over my bowl of bean soup onto the table. Being the broke African that I am, my first instinct is to start scrapping the food on the table quickly into my mouth, which incites laughter from the female-dominated audience. Embarrassed, I hop up and stroll around outside and immediately notice that I'm being followed.
All those episodes of Locked Up Abroad and other bullshit I see on the Travel Channel start running through my mind as this packed Fiat starts to slowly creep up to me. I try to do my best Trey from Boys in the Hood and look in to see 5 armed dudes mad dogging me intensely while bumping the fuck out of Ne-Yo's "Miss Independent." Welcome to Rio.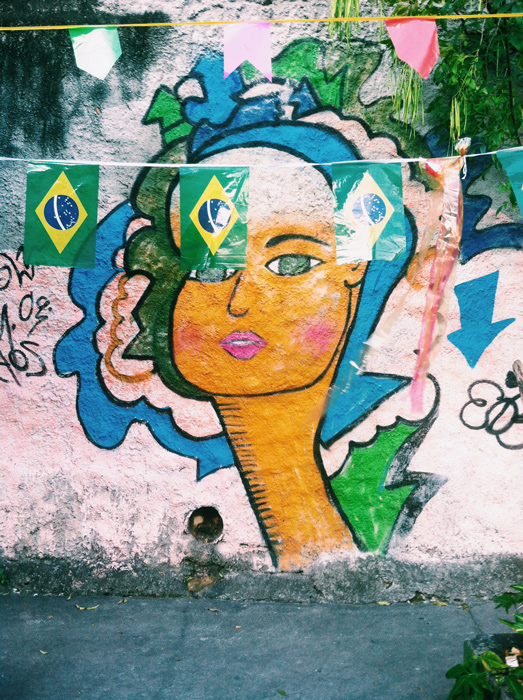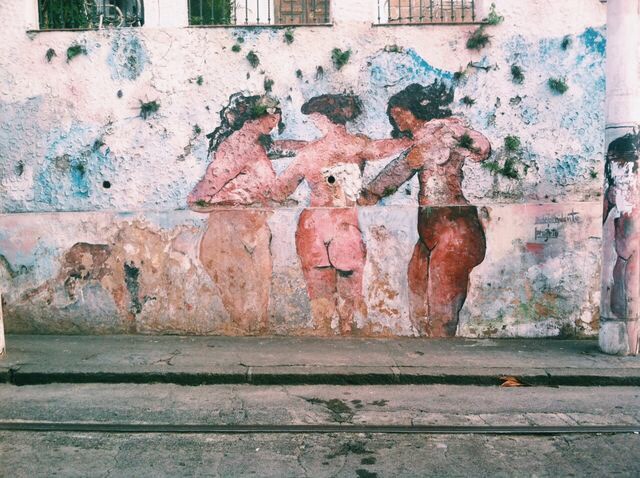 I almost didn't make into the country.
As much as people have told me in life if you don't like it here so much you should just leave, I expected leaving America to be a breeze. My film, which I refused to get scanned, kept registering as explosives, so I was held in detention by Homeland Security and watched the only plane for Rio fly off without me. Cold blooded. Got me running on CP time.
I've been out here in Rio De Janeiro for the last 6 days trying to make the most of my time out here while on my budget. I made sure to book a room in Recreio, which is one of the more undeveloped areas in the city. Rio is divided in 4 zones—the West Zone being the youngest. There's only one bus line that goes through the beach-bum-stoner-surfer haven. My kind of vacation. I snuck a bunch of iPhones through customs and slanged them in the streets the minute I got here.
The Embassy suggested I stay in Zona de Sul which has more famous neighborhoods like Ipanema, Leblon, and Copacabana, but I've spent enough time around drunk Americans to leave the country and go live with them. Seriously don't stay out there. You're paying $3-$500 dollars more for $8 Cokes and $40 Havianas in the most touristy area in the city.
FIFA broadcasts the games on Copacabana beach, which is very beautiful until about 15,000 Europeans coalesce there and puke all over the streets. The best part of the nightlife down there is the street food, specifically the churro recheados which are basically churros injected with hot Nutella or fudge. Your mouth will never feel this way. Open season though, so there's a lot of Brits and Germans out here getting robbed.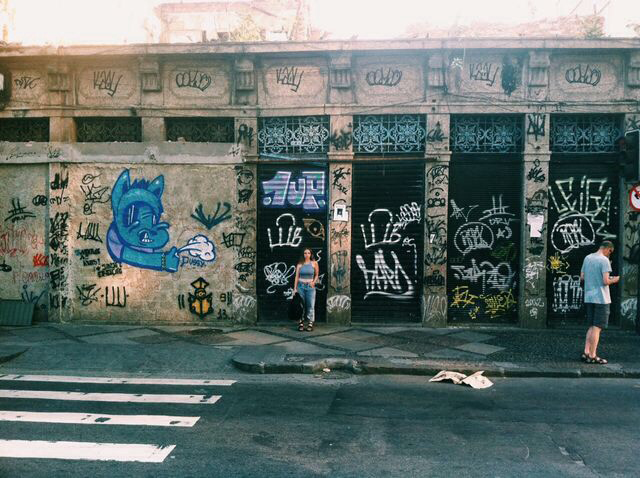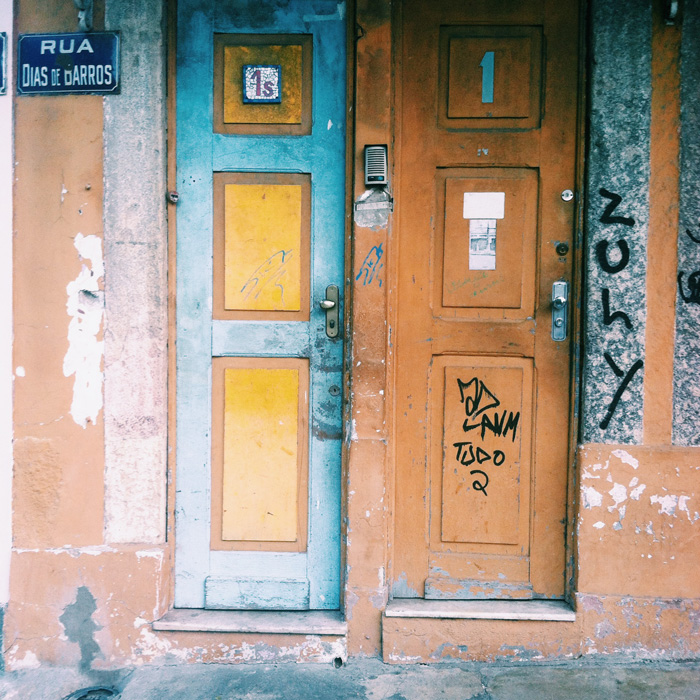 Funny story:
So I'm out in Lapa, which is like one of the bohemian neighborhoods in Rio where all the bars are situated, grabbing a suco at this diner and I see one of the fattest asses I've seen in my life. Like Kim Kardashian, Pinky, Cherokee D'Ass — none of them porno ladies were in her echelon. Being the dog that I am, I gulped my drink down and ran after the bunda which is attached to a beautiful young woman with a drunk loud tourist wrapped around her hip.
Lucky bastard, I chuckle to myself and go back to the cafe. Half hour later, I'm finishing up my dinner and I see the same booty walk by, only this time she's got a new tourist wrapped around her waist. Now, I'm no Whoopi Goldberg, but I think I'm a little bit perceptive about somebody clocking money when I see it.
I slowly follow them up to this Andorra hotel that's in the cut. Bunch of drug dealers and unsavory characters in the street where I learn in broken Portuguese from the shop keeper next door that it's frequented regularly by transvestite prostitutes employed by the local gangs who snatch up drunk tourists from the beach and lead them back to the rooms, where they rob them for everything they have or leave them with slashed throats. Is booty worth dying for? Depends how big.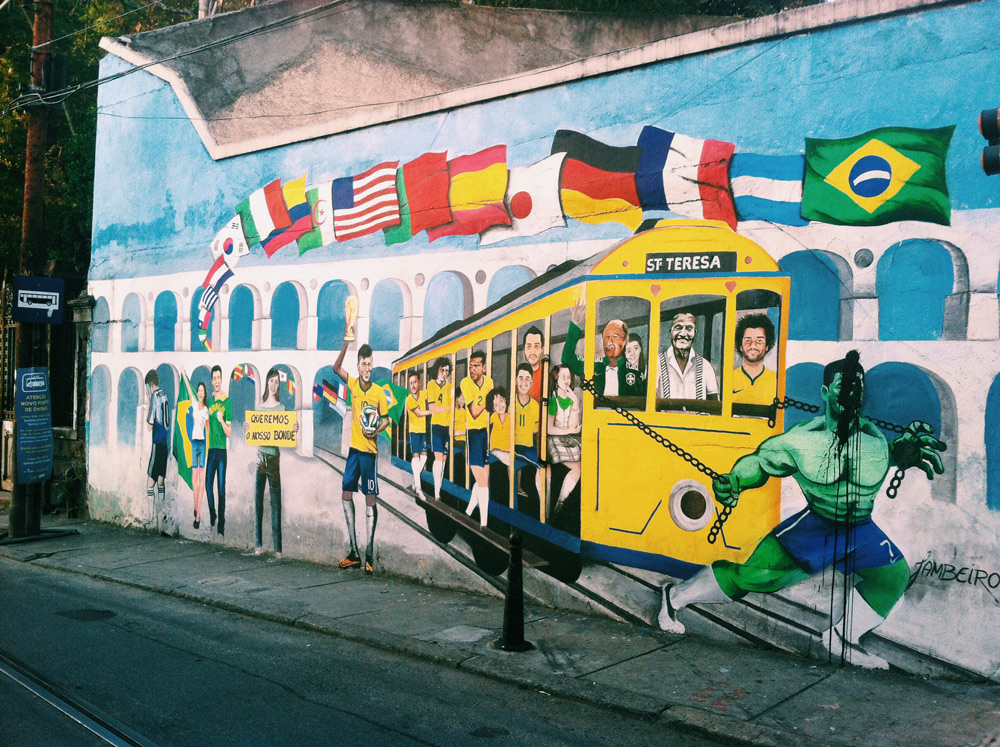 I spent a day in Lapa…
Exploring the streets on my own, no security guards no paparazzi today where you can find the Escadaria Selaron, the colorful mosaic-covered stairs that serves as the prime setting for Snoop Dogg's video "Beautiful."
I paid a kid a buck to chase the Europeans off the step so I could shoot my brand new Facebook profile pic. You would have did the same, right? Following the cobblestone road up leads you to Santa Teresa, a beautiful neighborhood in the hills where all the OG artists used to stay at. I ran into this metalhead selling records in the streets up there, but I only copped the French electronic vinyl he had. I'm hella bougie overseas. The murals and graffiti in this area are incredible. It doesn't really look like the city government buffing crews are nearly as effective or give as much of a fuck as New York or Los Angeles.
No one speaks English, which is great, because Portuguese sounds way better. Like, you could pull some females easily if you invested in one of those dictionaries. Learned a few Portuguese words on the plane and the people vibe with me way harder than other foreigners that I meet. Just try for a second not to be a typical American tourist thinking the world revolves around Coca-Cola and hamburgers and the locals will show you mad love. Or maybe I'm just lucky because I got the Lil Zé look going on the heavy.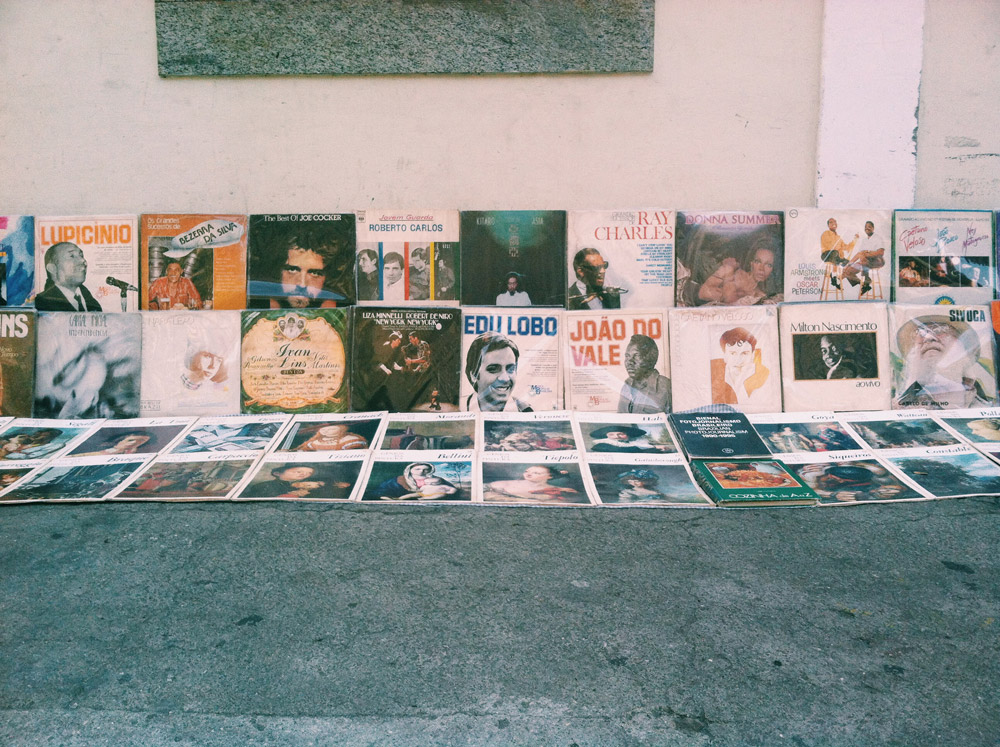 Racism wouldn't seem as apparent as it is in the States, but it's there.
Everyone is mixed racially, but I've noticed the caste system seems to be favored towards those with the most European features. Went to a random house party and this older woman said I had a "robber's haircut." I asked her, "Come say fala robber in Portuguese?" (or "How do you say robber in Portuguese") and she responded, "Negros" (the blacks).
I got a few more weeks here  in the city of Cariocas before I head up north to Bahia, the more African-populated part of Brazil and home to Candomble, the Brazilian equivalent of Voodoo. Definitely going to play the race card and try to get into one of the seances. Got some ancestors I want to meet.
Normally, I would be out in the wild shooting with my Contax T2 trying to relive some silly early 2000s reemergence of analog nostalgia, but I've been warned by my hosts and people in the streets that cameras are a dead giveaway for the stickup artists. I'm basically wearing a lanyard saying, "Hey, rob me whenever I'm outside with my gear in some of the neighborhoods I've been in." Seeing many Europeans getting jacked already, I've decided to go incognegro. Also, an even bigger reason is the fact that voodoo is very big out here and the locals believe in its powers hardcore. They believe if you're gifting to take someone's photo, it is to put a curse on them later. No kidding, was on the beach lounging and I asked this dude if I could take a photo of his son playing futbol and he asked me if I was a witch trying to do witchcraft. Being black and Candomble (the Brazilian version of voodoo) originating in the very black state of Bahia probably didn't help me out either. He let me take it in the end, so maybe I do have powers.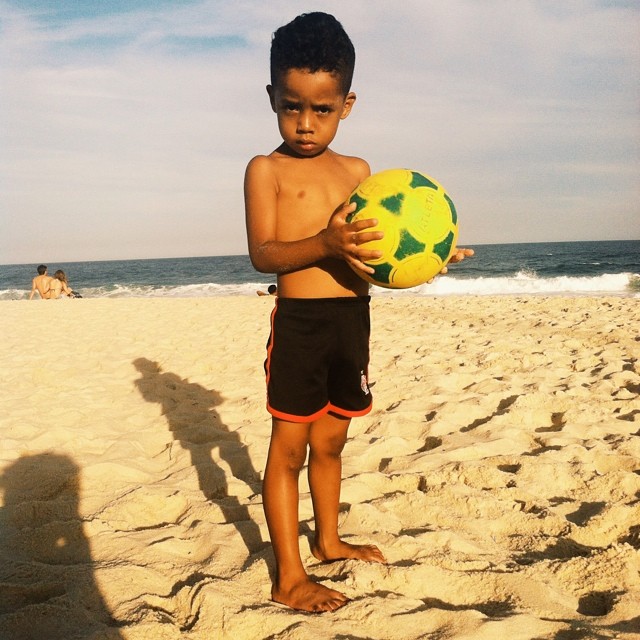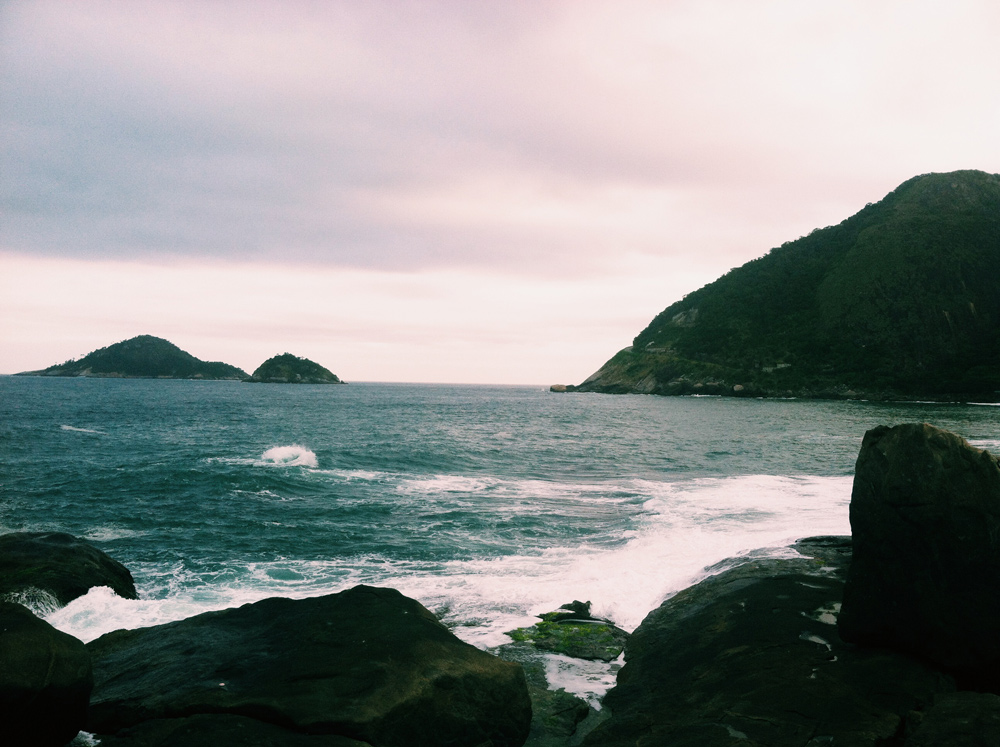 ::
::
Check out more images from Senay's trip on his Instagram @NativeThoughts.