The Hundreds is proud to present a sneak peek at our latest The Hundreds Magazine issue, Spring/Summer 2015 –  coming soon to all four flagship locations, selected retailers, and in the Online Shop.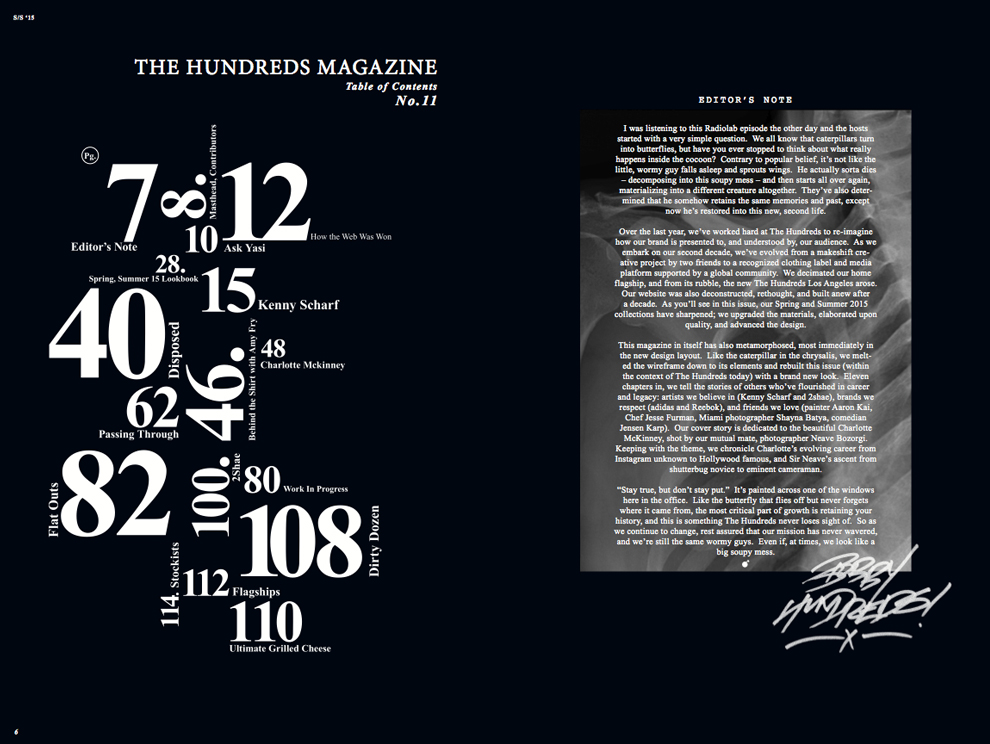 The Hundreds Spring/Summer 2015 Magazine features profiles on the likes of lauded artist Kenny Scharf, artist 2Shae, burgeoning model Charlotte McKinney, and much more. As well as an exclusive glimpse into upcoming releases with brands and personalities, a closer look at The Hundreds Spring and Summer 2015 Collections, reflecting on our "Passing Through" web show, a continuation of our Disposed photo series with Shayna Batya, and first looks into our plans for the rest of this season.
Keep print alive and support quality content so that we can continue our passion project and, more importantly, so you can continue to read it.