The author of The Hundreds' daily streetwear, fashion, and tech report "The Feed," Peter Yeh, now brings us a weekly round up of the best of the best releases of the week every Saturday.
Danner Mountain Pass Boot – This is a beautiful boot. There's something about contrasting premium waterproof leather with the rich navy shoe laces. Add the fact that Danner is handmade in Portland, and you have a pair of boots that will outlive your love for the outdoors. The Mountain Pass boot is also made to be lighter than it's predecessors, and allowing it to be more versatile. But, even after lauding the laurels of the boot it comes down to how nice the casual waxed navy laces complement the rustic brown leather.
Danner boots have built a reputation for being near bullet-proof, but the clunky shape and the heavy construction can come off cumbersome. The Mountain Pass boot is Danner's way of addressing these concerns with bulk, and while it might look like previous models, it is definitely not. The Mountain Pass boot noticeably lighter, and features full-grain waterproof leather with 100% waterproof GORE-TEX lining. There is also a removable polyurethane footbed and the outsole is made by Vibram. And like all Danner products the Mountain Pass is hand-made in Portland.
Source: Danner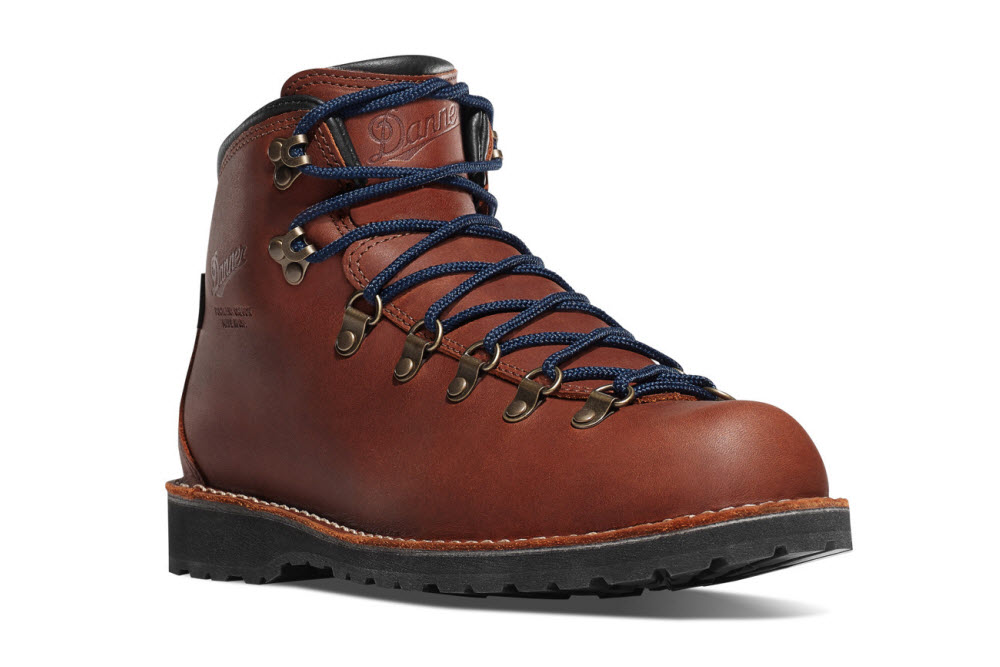 Reigning Champ Ringspin Jersey Core Short Sleeve – I love wearing T-shirts, but sometimes that "Pug Life" graphic just isn't going to cut it. Of course I can go with the Kirkland 6-pack white tee, but when it's time to dress it up the Reigning Champ Jersey Core Short Sleeve is a nice alternative. For starters it's made with a ton of details, and built to last. Reigning Champ uses reverse weave stitching to cut down on stretches and shrinking, and the ringspun cotton means the tee has a little extra heft. The little label at the hem finishes off a t-shirt that is appropriate for any occasion.
At the core of streetwear are T-shirts – graphic tees to be exact. But, you can't rock graphics all the time, and sometimes you need something with just a bit more heft. Reigning Champ offers up a solution with their newly released Ringspun Jersey Core Short Sleeve. This essential staple is made with a soft ringspun cotton and arrives with set-in sleeves with bar-tacked reinforcements. The tees also use reverse flatlocked seams to prevent shrinking, stretching, and for overall durability.
Source: HAVEN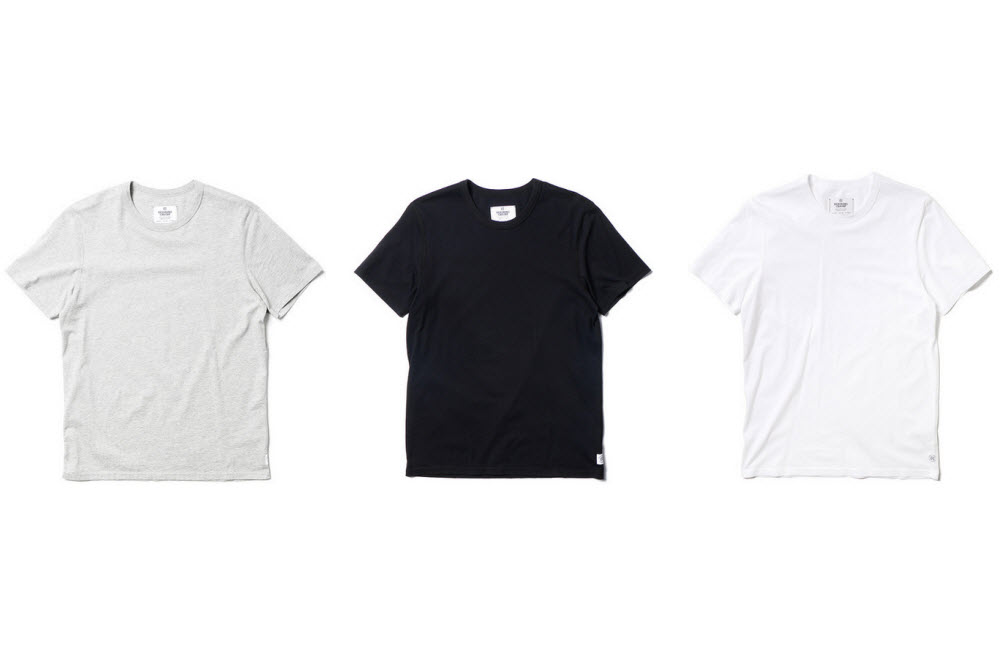 OM Outdoor Speaker – The best thing about the OM Outdoor Speaker is that you can just leave it in your yard and forget that it's even there. With its sola power panel you don't need to worry about batteries or charging the thing. Sync your phone to the OM Outdoor Speaker and it's ready to jam. OM designed it to be weather-resistant and the omni-directional speakers allows it to take advantage of your open yard. The cluster of LEDs on the base will come in real handy during for ragers that go into wee-hours.
The arrival of spring and summer means barbecue with friends. Besides meats on the grill, cold beer, and jello shots, every party needs some cool tunes. The Outdoor Speaker from OM may be able to help provide the entertainment. It's designed to take advantage of the open space with its cylinder design, and the omni-directional speakers. There are also a cluster of LEDs at the base to give it some lighting when the afternoon get-together turns into an all-night rager. Connectivity is through Bluetooth, and the OM Outdoor Speaker is weather resistant and powered by solar power.
Source: OM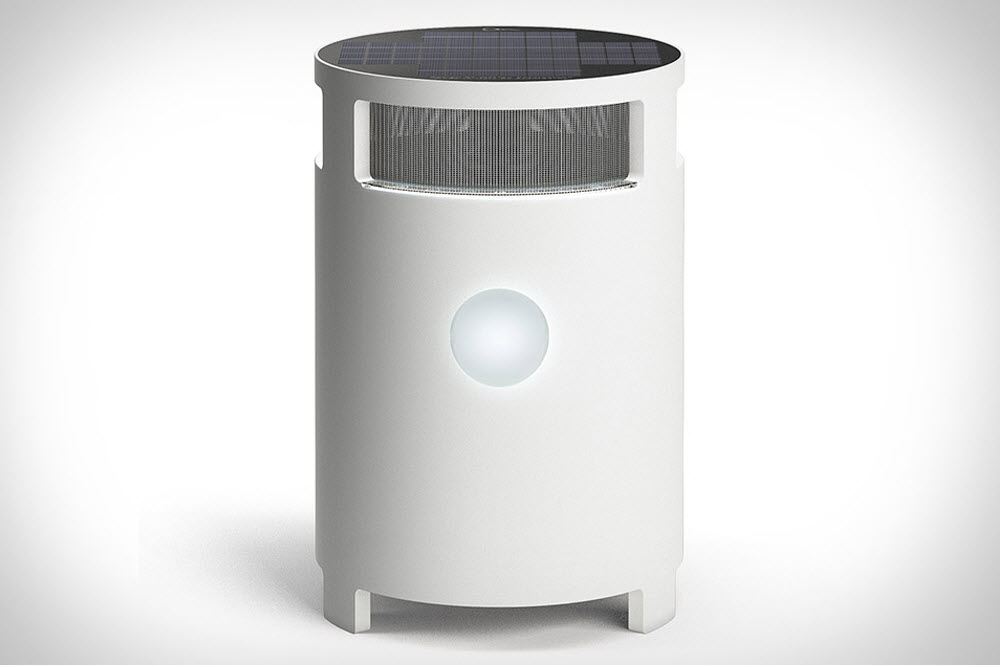 Burger King "Flame-Grilled" Fragrance – I can't wait to put a bottle of this Flame-Grilled Fragrance into my medicine cabinet. It's going to fit nicely between Cool Water and Drakkar Noir. In fact, I feel like I need a second bottle for the gym bag so I can always be ready to smell like a savory Whopper.
I'm not even going to front and say this is a bad idea, because it's genius. In fact, around the late '90s, I told my friend Brent that they needed to bottle up El Pollo Loco, and sell it as cologne. A couple of sprays on the polo, and two dabs behind the ear, and I'm good. Burger King Japan hits the nail on the head because the flame-grilled scent of a Whopper is a pheromone that can get people riled up. Everyone is thinking about the perfumes and colognes to use before hitting up a club. A true mack is going to thinking about the right smell after, and a whiff of a flame grilled burger sounds just about right. I really hope this isn't some elaborate April Fool's joke, so I can get a Japan proxy to send me a dozen.
Source: Burger King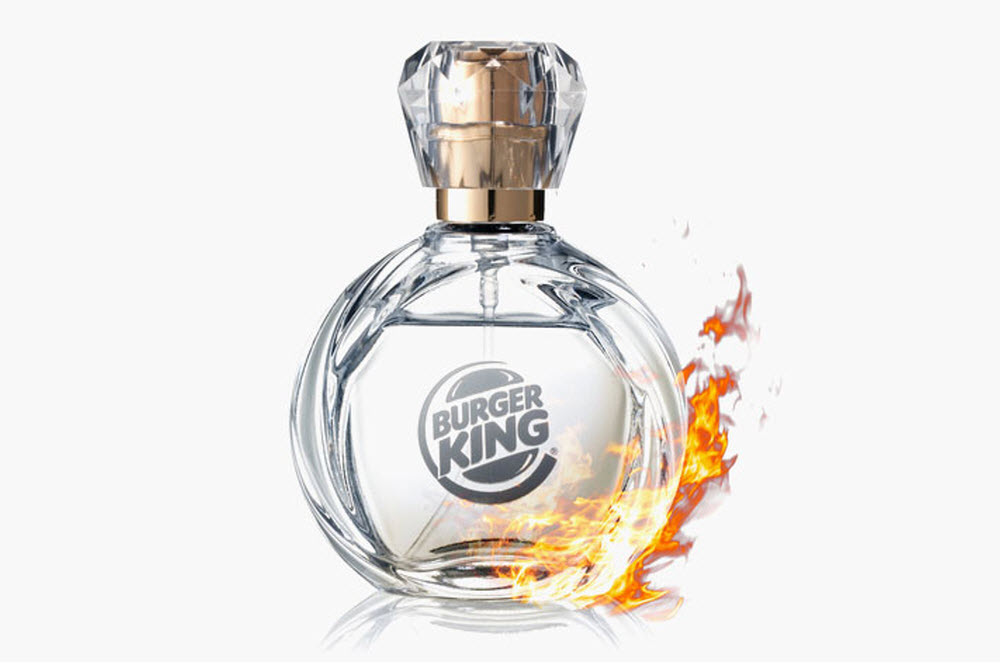 Microsoft PC – I get confused with any operating system other than Windows, and the fact that I can turn any television or monitor into a PC is awesome. I don't have to worry about "finding" the device via Bluetooth because I have a desktop and Google at my fingertips. What is even more amazing is how small this device is. Lucoms-Daewoo managed to pack an Intel processor, storage space, Wi-Fi, Bluetooth, and two USB ports on the thing. It actually has more ports than the new MacBook.
The size of a lipstick is about how far Microsoft has shrunk their latest computer. You read that right, and an entire personal computer will soon be available in a stick. The Redmond-based Microsoft partners up with Intel and South Korea's Lucoms-Daewoo to create a pc-stick that can turn any monitor into a personal computer. It arrives with 32 or 64GB of storage, Wi-Fi, Bluetooth connectivity, and two USB ports for peripherals. The operating system is Windows 8.1, but the pc-stick will be powerful enough to run the free Windows 10 upgrade later this year.
Source: The Register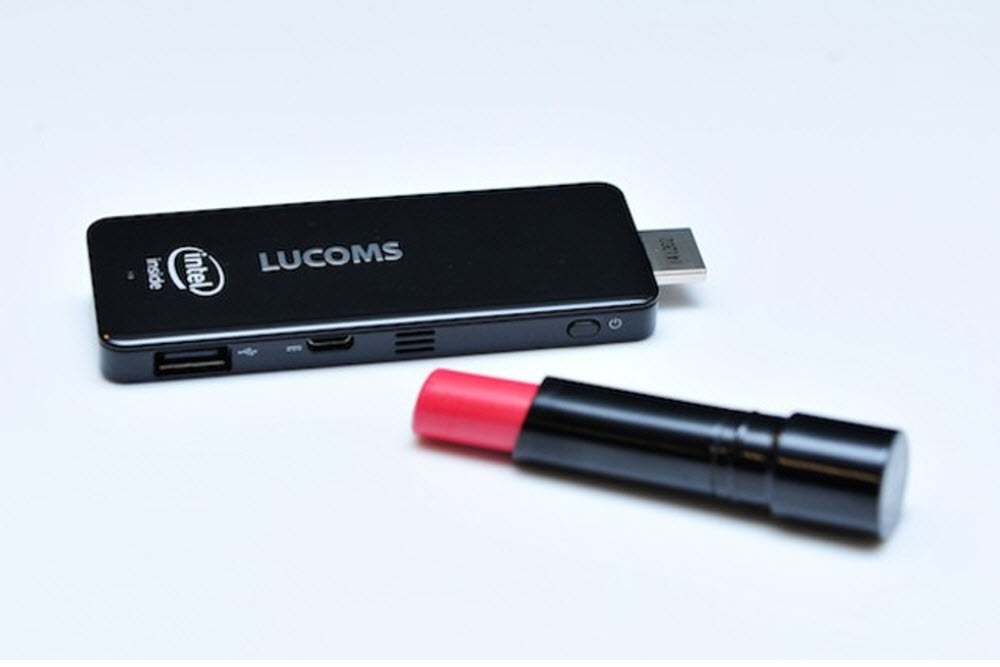 Everlane Anorak – I like wearing jackets. SoCal weather never seems to call for one, but I like having an extra layer in case it gets cold. This Everlane Anorak seems exactly like what I can use for a brisk walk in the park, or a quick stop at the market. The wrinkle-free polyester keeps the Anorak nice and light and the water-resistant treatment allows it to be handle if there is a small sprinkle. But, what is most compelling is the size. It looks about as long as a parka which means it can handle button-ups whether I decide to tuck them in or not. At the fact that it's under a hundy, and you got a Spring time winner.
Spring weather can get really tricky. You can walk out in the morning to sunshine and wind up, at lunchtime, under a small storm. Everlane is offering a solution with their Anorak. This lightweight jacket is made for transitional weather and comprised of water-resistant and wrinkle-free polyester. Additional features include an adjustable hood, large slant side pockets, and a travel-friendly design. The best part is that the Everlane Anorak is priced under $100, and comes in stone, midnight blue, and bright navy.
Source: Everlane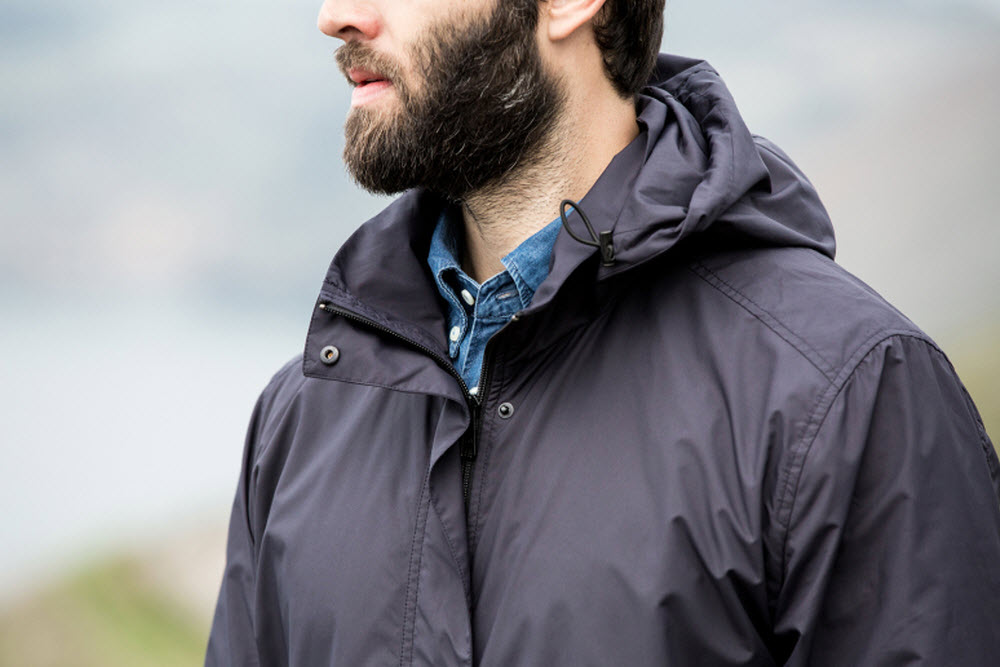 ICNY Spring/Summer 2015 Delivery 2 – ICNY carries on the sportswear tradition with their newest collection, and it looks damn good. These racing inspired prints fits really well with ICNY's use of reflective print, and it's good to see that ICNY continues to step-up their technical game. From the lightweight and breathable shorts to the the jackets ICNY is developing into a full-fledged athletic brand. The direction they're taking doesn't seem contrived, and everything is slowly falling into place.
ICNY is doing some big things for a brand that started with reflective print on some T-shirts and socks. After a successful first delivery, they have a second release out this week and they're continuing to deliver solid sportswear-inspired streetwear. The "ICNY Racing" long-sleeve is straight fire, and the tank-tops are a nice addition for a hot summer. Besides the usual printed graphic T-shirts, ICNY will also have technical sportswear and a handful of cut-and-sew. Look for the collection to drop in stores today at select retailers and their online store.
Source: ICNY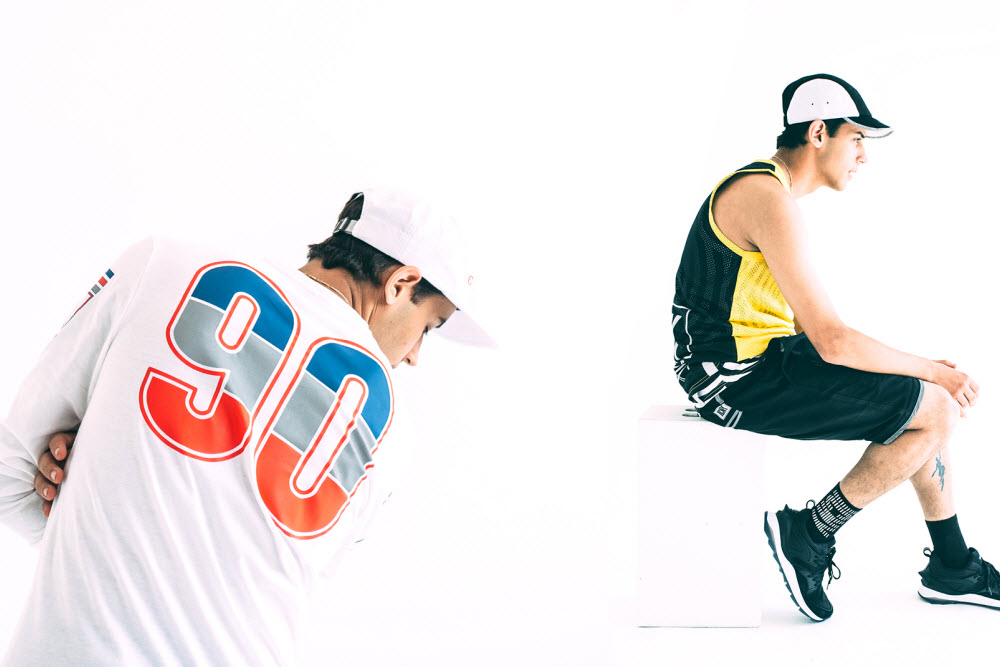 HYKE x adidas Originals – Even after the endless exclusive Superstar projects from adidas have been released, this pair from HYKE is the first that has broken my neck. I did a quick double take because the python texture upper is so subtly executed that it can be easily missed, but once you see the print it cannot be unseen. I also really like how HYKE stuck with the original colorway, and didn't try to get fancy with any other details. Unfortunately, the HYKE Superstar is released nearly everywhere except the US. The good news is that the Euro is pretty weak right now, and these can get scooped up for about $160.
The adidas Superstar is an iconic sneaker that gets made over time and time again. From projects with NEIGHBORHOOD to BAPE, the classic silhouette is perfect for an update, and this time Japanese label HYKE takes a stab at it. Using the original white and black silhouette, HYKE choose a white python texture upper, and the original black leather three straps. The slight contrast in texture is enough to give the iconic shoe a discernible quality. Look for the HYKE and adidas Originals Superstar to be available now for around $190.
Source: Titolo