Cody DeBacker, lovingly known to friends as Mr. GQ, is the director of sales and partnerships at Agenda. He's also a pizza connoisseur, the reigning king of outerwear (I heard he has a jacket for every day of the year), and moonlights as slow-jams-loving DR. PARTYTIME. He came by to give us his rendition of an outfit he'd put together from our current Spring 2014 collection. All of the items he's wearing are available in our online shop. Muted and minimal, his curated getup reminds us of this restaurant on Melrose. See why.
Duty Free jacket and Valley long-sleeve hooded sweatshirt.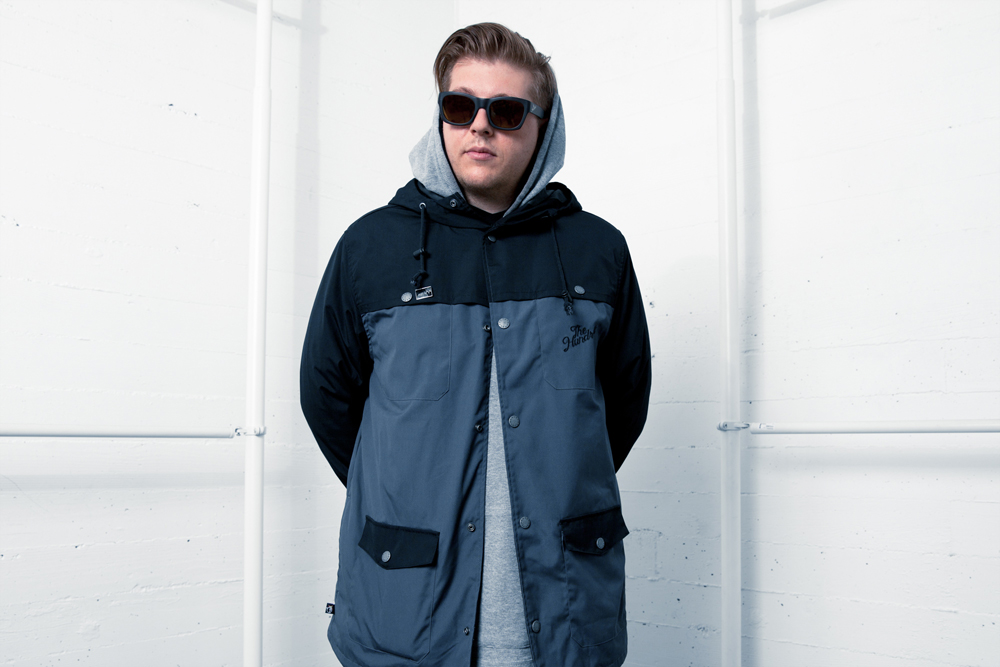 Halfbomb lapel pin.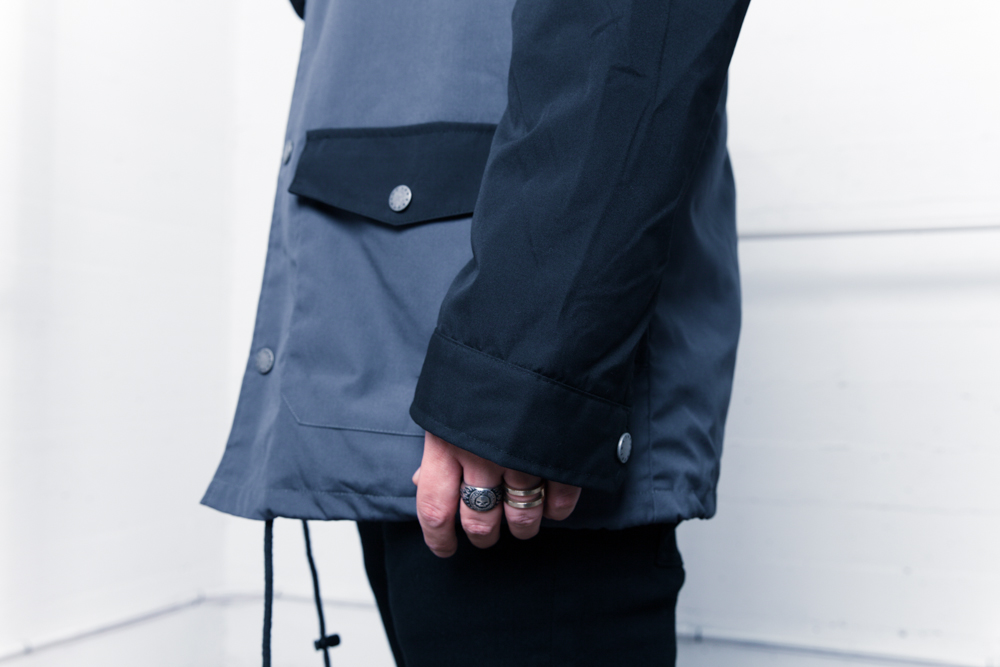 Phoenix sunglasses in matte transparent black.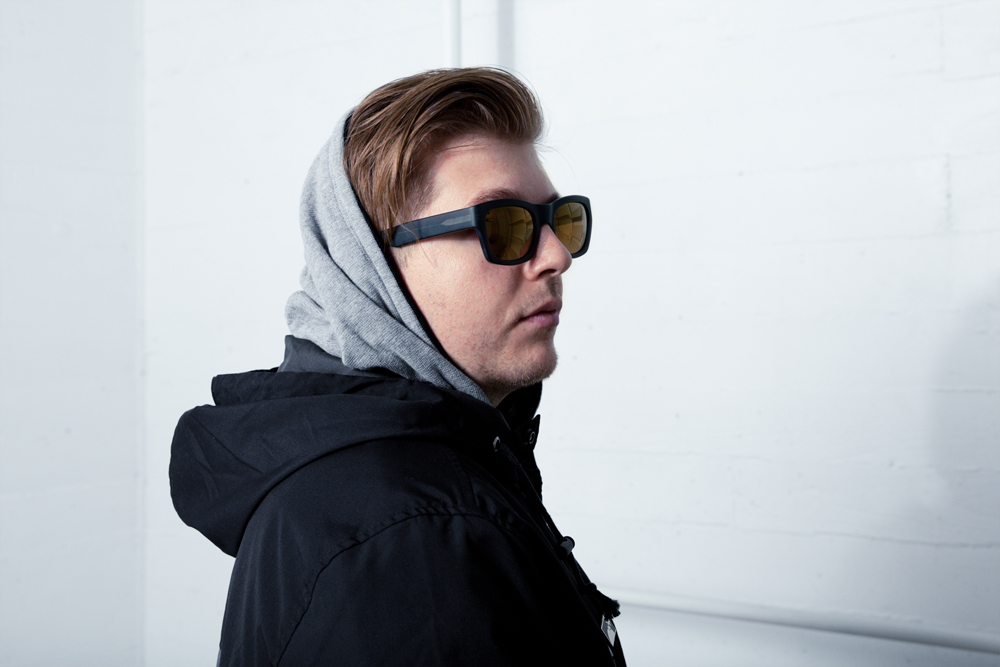 Yum Yum socks and Valenzuela High in hickory denim.