For the next couple of months, I'll watch more television than any other time of the year. It's playoff season, and as a longtime Clippers and Lakers fan, I'll watch nearly every game, transfixed at the athleticism of these modern-day gods.
With sportswear being such a big influence on streetwear, it is humbling to see these superstar athletes donning The Hundreds gear. Whether it's the Adam Bomb, Script Logo, or an accessory, the NBA is as much a part of street culture as the street is to the athletes who take center stage on the hardwood.
Derrick Rose – Before his string of unfortunate injuries, Derrick Rose was the most exciting guard to watch. He brought vitality back into Chicago, and some of the luster from the Jordan era was beginning to spring up in the Windy City. During the height of the 2009-2010 season, Rose made a quick stop to The Hundreds' old stomping ground off of Wall Street. Rose was quick to rep the black and red "Team" snap-back cap that was inspired by the Chicago Bulls' colorway, and he even kicked it with the crew in the break room. A few games of NBA Jam, and the NBA superstar felt right at home in Los Angeles.
Source: The Hundreds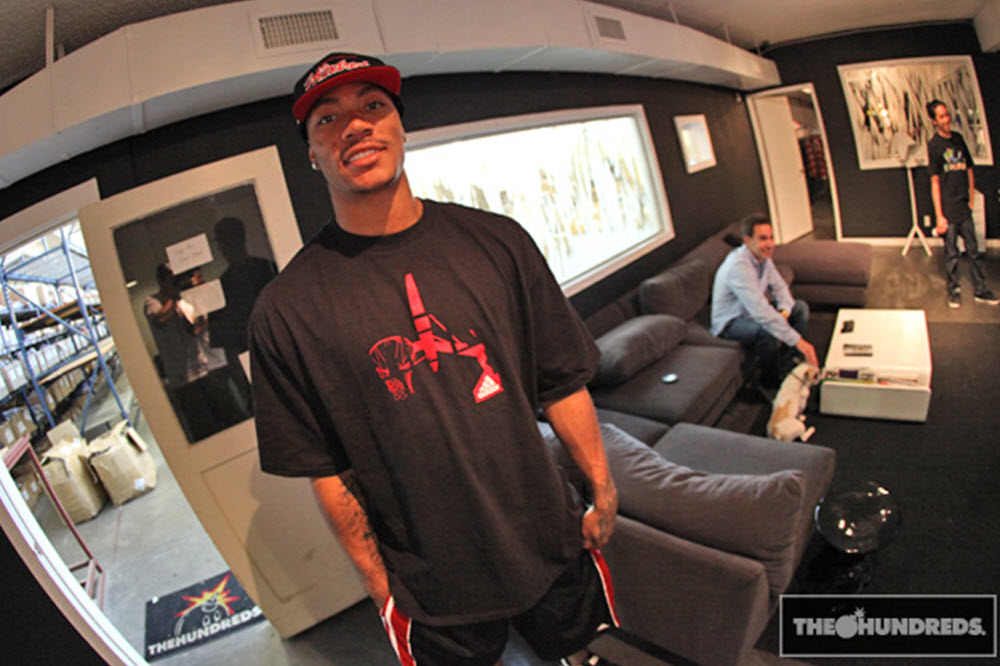 Russell Westbrook – Westbrook might play in Oklahoma City, but his heart remains in Los Angeles. The explosive point guard honed his skills at Leuzinger High School—about 10 miles outside of LA in Carson—and spent two years as a member of the Bruin squad. Westbrook's love of menswear even has the star guard hammering out exclusive deals between Jordan Brand and Barney's. There was also that one time that he got bored and decided to come down to the Homebase. He chilled with staff for a day and ended up continuing the adventure into dinner. Westbrook has always showed The Hundreds love, and with both Ben and the NBA All-Star as UCLA alumnus, the bond goes beyond fashion and sports.
Source: The Hundreds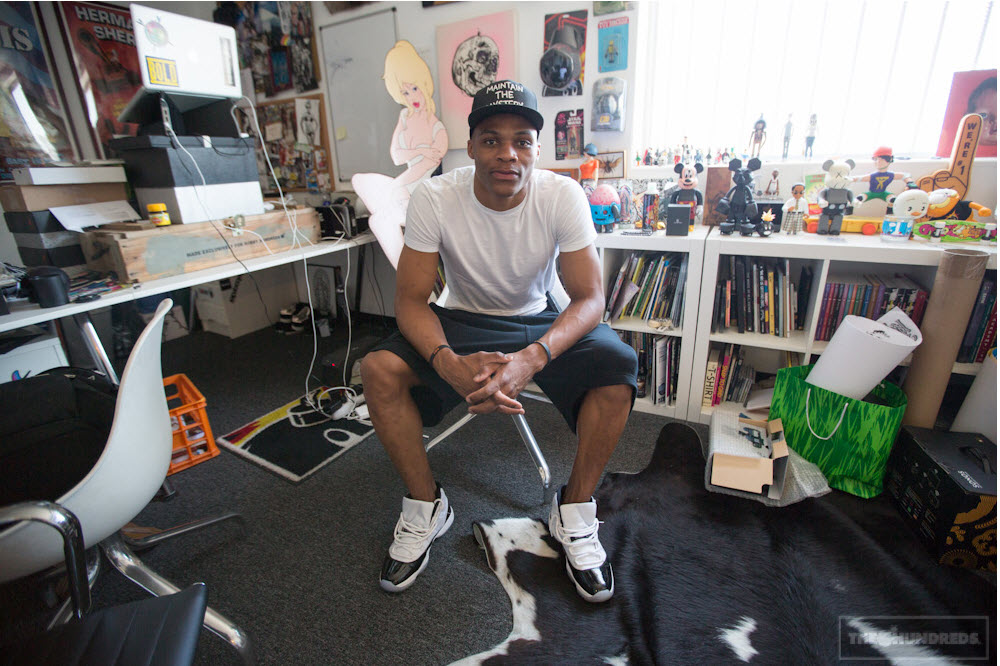 Kevin Durant – Imagine seeing a 6'9 athlete casually strolling into your local boardshop and clearing a The Hundreds display of all of its XXL. That's exactly what would happen at Elite Boardshop whenever the starting small forward from the Oklahoma Thunder would drop into Los Angeles. Kevin Durant is arguably one of the most scary offensive threats in basketball. Most men his size are relegated to the low post, banging for rebounds, or with their arms raised, defending the paint. Not KD. Durant is a shooter, and not just spot-up either. He can create his own shot, and his quick footwork means he can cut into the lane. After the games, KD would stroll into the Press Conference rocking The Hundreds backpack. In fact, Nike was so tired of seeing the star with other brands that they created a special backpack line for him. Imagine that: one of the best selling Nike items at your local Foot Locker was a response to Kevin Durant's appreciation of TH.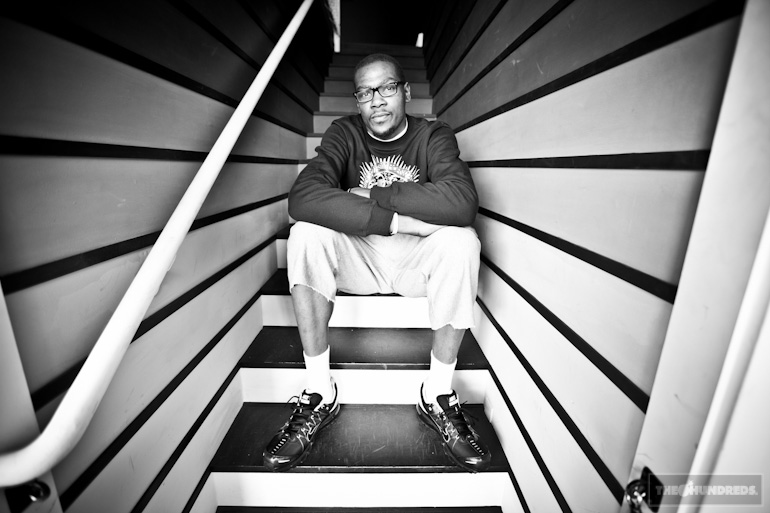 Kawhi Leonard – As much as I despise the Spurs, their coach Popovich (as a Laker and Clipper fan, I hate the fact that I can spell this without even thinking), their championship from the shortened 1999 season, there is Kawhi Leonard. He is a son of Los Angeles, and honed his skills down south at San Diego State. But, besides being from the great state of California, it's his humble and consistent game that is most impressive. It's no surprise that Leonard is again the NBA's defensive player of the year. He's a meticulous assassin that cuts off athletes on the break, meets big men at the rim, and is quick to have a hand in the face. He also happens to be a fan of The Hundreds, and seeing a fellow Los Angeleno on the world stage rocking TH humbles us, even if he is a Spur.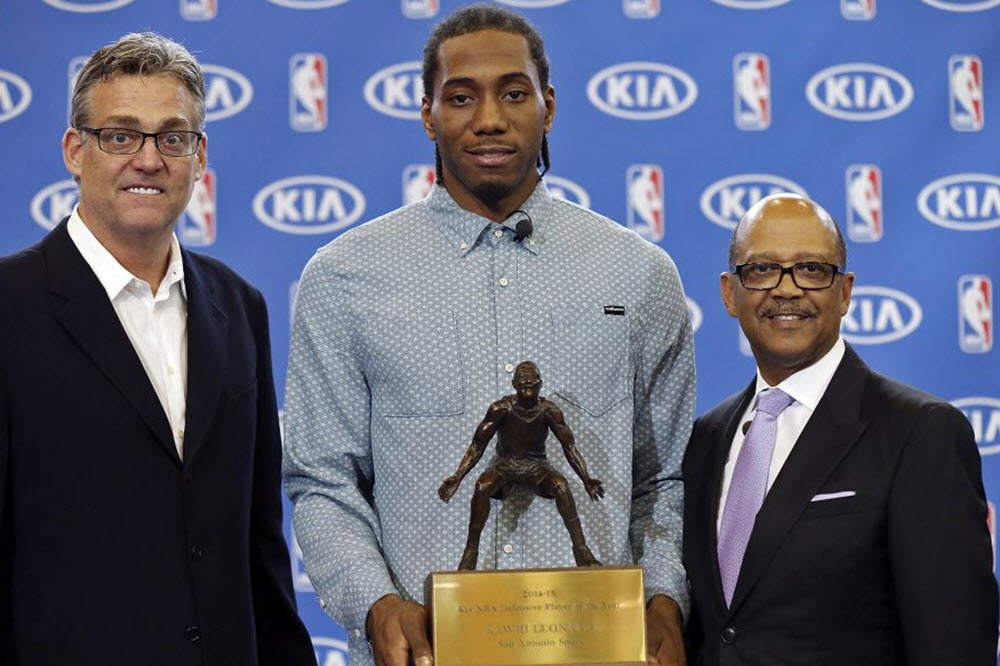 Steph Curry – What makes Steph Curry so amazing is that he wiped out Lebron James's legacy in one season. James was poised to be the biggest offensive threat in basketball for the next couple of years, but that was certainly no longer true once Steph Curry got going. Besides being a knockout three point shooter, Stephen Curry has become a threat from anywhere on the court. It's not just his quick release that defenders have to be scared of. He is crazy quick, has more handles than Restoration Hardware, and has a team all locked and loaded to score too. Off of the court, Curry is a steadfast Christian, and was often found reppin' The Hundreds. From Press Conferences to Instagram posts with his cute daughter, Riley, Steph is quick to show love for the California Culture that The Hundreds is proud to hold true.
Source: Equip Board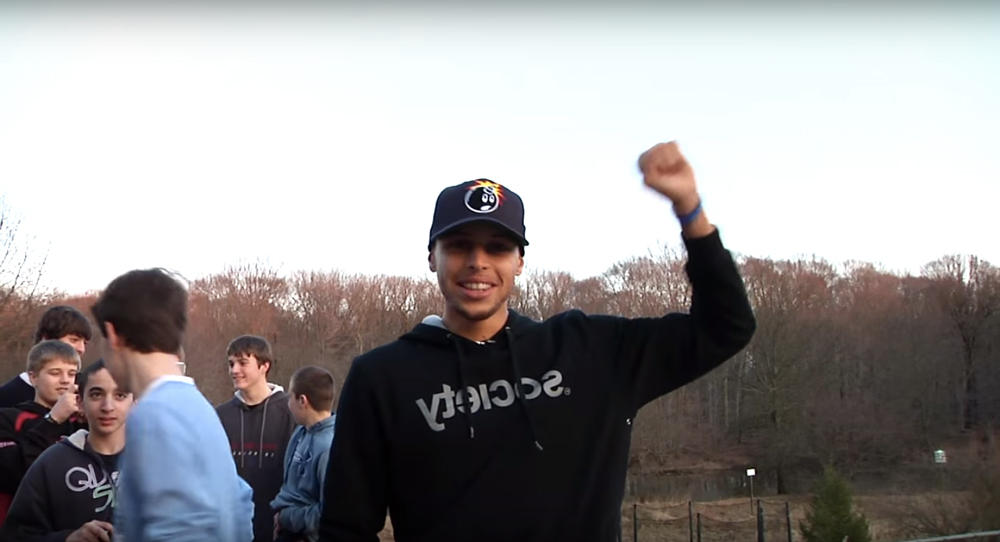 ***