The Hundreds is proud to present not just one free Spitset show in Canada, but TWO. On both Friday AND Saturday in Toronto and Montreal.
Tomorrow, Friday, December 4, drop by Apt. 200 (1034 Queen St. W Toronto, ON) to turn up to performances from Drew Howard, Alexander Spit, Tona, Mike Roc.
On Saturday, December 5, come by Apt. 200 in Montreal (3643 Boul St-Laurent, Montreal, QC) to rage with The Posterz, Alexander Spit, Rue de Bois, and Bambii.
TORONTO (FRIDAY):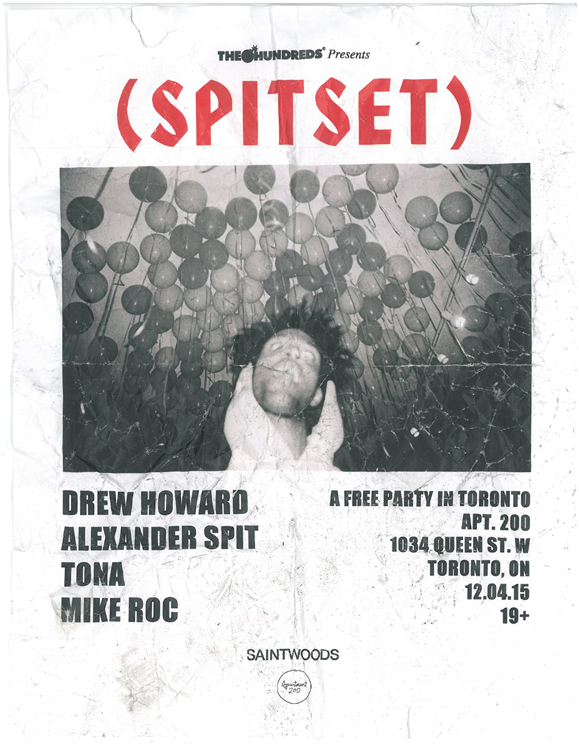 AND MONTREAL (SATURDAY):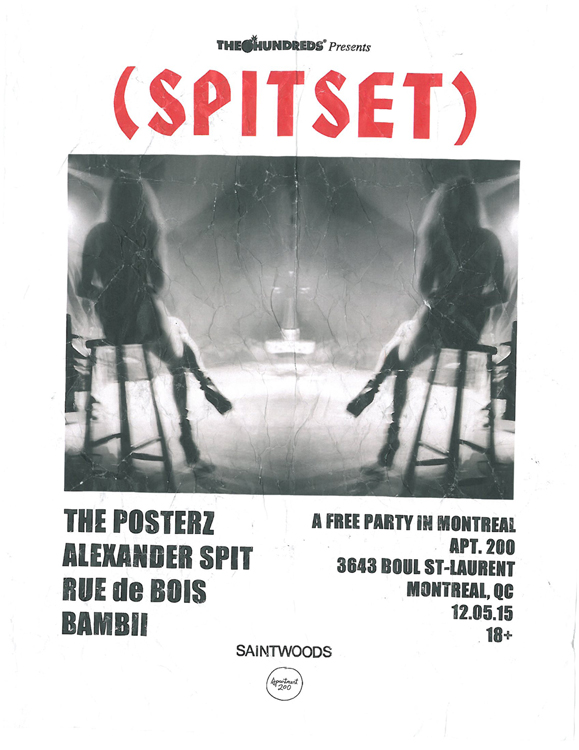 Listen to some new Drew Howard, headlining Toronto tomorrow:
And peep Saturday headliners The Posterz's just-dropped music video below:
AND NEW ALEXANDER SPIT:
 ***