Back in 2015, when multi-talented producer/rapper/writer Alexander Spit hosted and threw our first SPITSET event, he described the party-slash-concert series as an attempt to push Los Angeles out of its comfort zone through a carefully curated underground line up and interesting venues. The event series has since hosted SPITSETs from LA to Berlin to Tokyo, with live performances by acts as diverse as NYC's Wiki, hardcore outfit Trapped Under Ice, Atlanta's Playboi Carti, to rising Southern California rapper Boogie—with DJs like Guillaume Berg and Virgil Abloh.
THIS SATURDAY, Alexander Spit says:
"We're throwing a FREE Los Angeles day party with all the homies in the middle of October and everyone's invited.
SPITSET has always been a chance for me to connect dots with friends. It's an opportunity for me to tap in with homies making noise in the city. The event is my chance to put a spotlight onto the new shit that I like. It's a party planned with good taste and this weekend is no different."
My boy YEEK will be performing and setting them backyard vibes for the people. Huneycut, Laedi, DJ Marc Montoya & myself will be spinning them house party slaps and grooves. Free food and booze will be on deck. Beer by Sapporo.
Yee."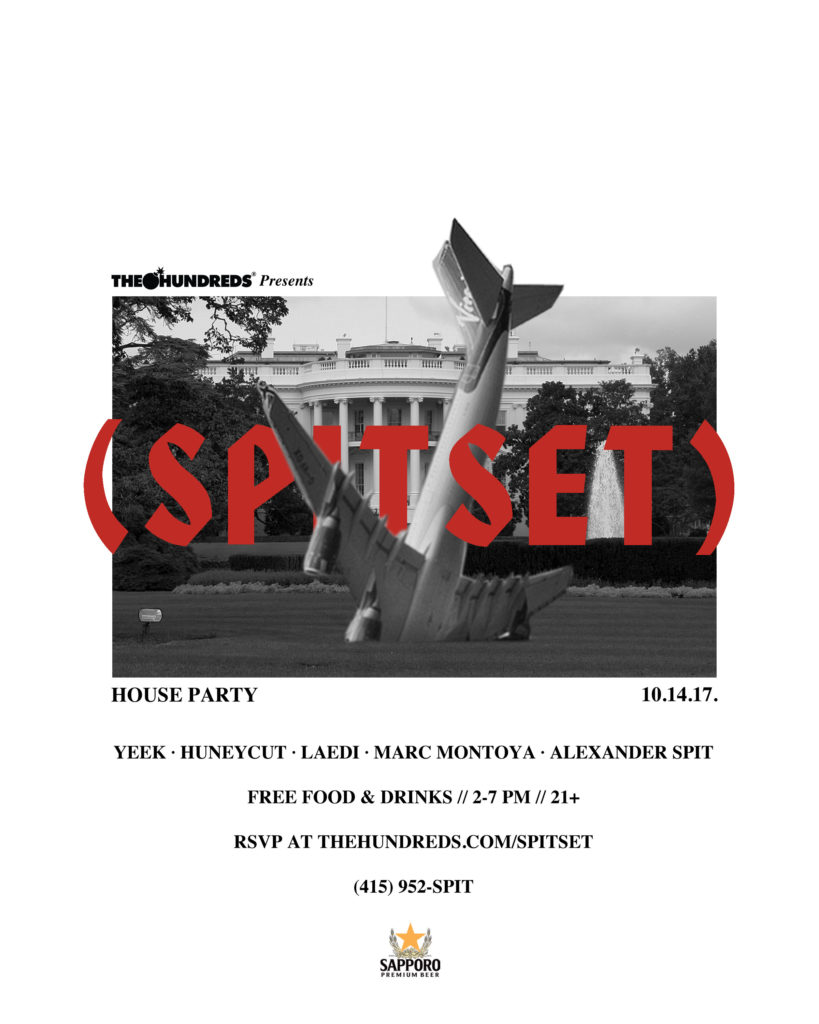 YEEK, OUR HEADLINER:
WHAT PAST SPITSET EVENTS FEEL LIKE: