This past week, Russ performed to a sold-out crowd of 2000 faces here in London town. The show marks his second sold-out performance in the city, preceded by a club show less than a year ago with a modest capacity of 300 people. His rapid growth as an artist is entirely quantifiable and unquestionably organic—in fact, I personally witnessed it play out in real time.
Russ and I first crossed paths in 2015, via the grace of the Internet. I was a handful of posts into my The Playlist music series here on The Hundreds dot com and had recently published an interview with our mutual acquaintance, Abra. After seeing the article on his fellow Atlantan and tracking back through some of my previous work, Russ hit me up with a very complimentary "yo, I fuck with the movement" email, signing it off with a link to his music and a note to "just vibe if you want." At this point in time, my inbox was getting obliterated with "check out my Soundcloud fam" messages, but there was something earnest about the way that Russ reached out, which resulted in me listening to his music out of curiosity. I know, a story about exchanging emails doesn't sound all that compelling, but it's an important detail in the rise of Russ. The guy was really out here in the trenches himself, hustling, doing everything he possibly could to bring his vision to life. "Fuck it, I'll do it myself" was truly the mantra since day one.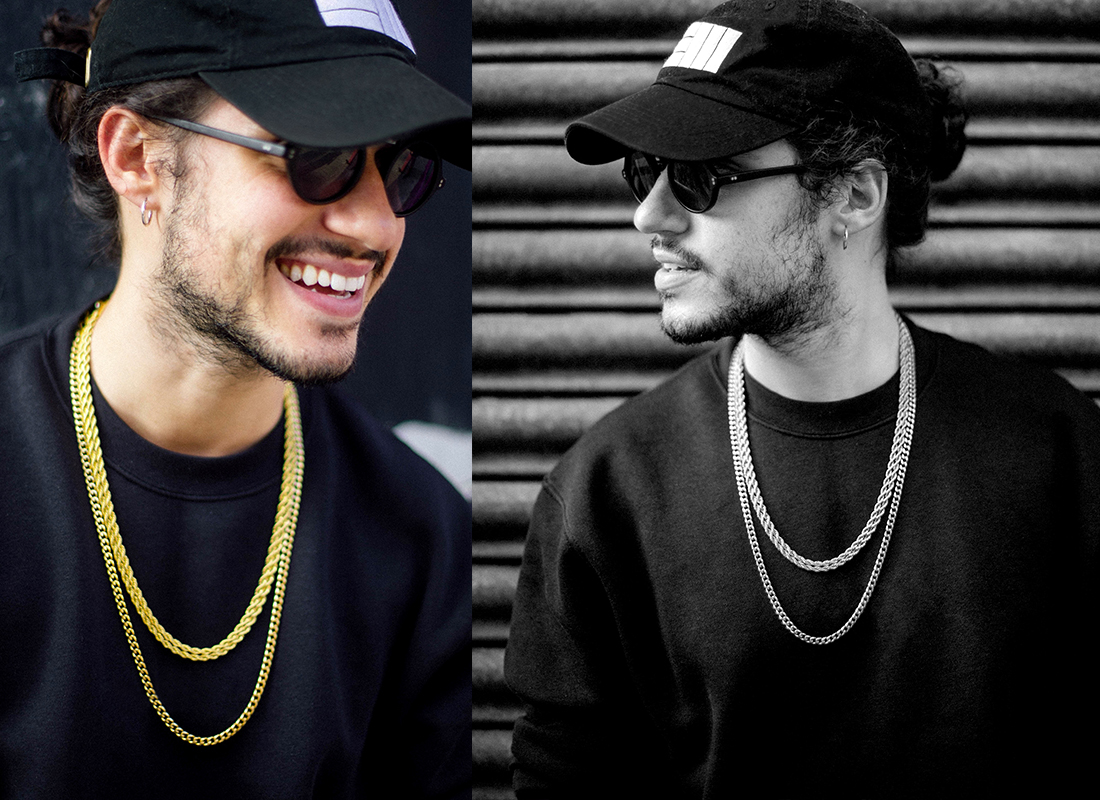 Loading up his Soundcloud page, the most recent upload in that moment was "Longevity Freestyle," a three and half minute stream of consciousness that outlined his game-plan with a confidence and charisma that was hard to knock. As the first track that I'd listen to from Russ, I was immediately switched on by his slick delivery and the tunnel vision for success that he outlined in his lyrics. It was refreshingly honest, and the fact it was self-produced piqued my interest further, especially when I clocked the (Prod. Russ) tag on every other track he'd released to date. In hindsight, this first listen was the perfect introduction to Russ's world—serving as a prophetic mission statement from this young Nostradamus on the road to victory. I hit Russ back with a "yo, now I fuck with your movement too" and asked him to keep the heat coming direct to my inbox. A week or so later, we featured "What They Want" on The Playlist, followed by "Do It Myself" in our first edition of 2016—with those particular tracks racking up 29 million and 8.6 million plays respectively since then. Now, I'm not claiming any huge part in their subsequent virality, but let it be known that I recognise a hit when I hear it.
Russ and his team are genius when it comes to capitalising upon momentum. This all happened around the time that they started pumping out a new song on Soundcloud every single week, providing a relentless barrage of content for the blogs and stimulating a cult online following in the process. You only had to look at the numbers to see that their approach was working. 5k Twitter followers soon became 10k, then 25k, then 50k, then 100k. At the time of publishing this story, @russdiemon currently sits just short of 350k and rising. When I sat down with Russ during his first visit to London, his roll out strategy was one of the first things I wanted to ask him about.
"Fuck it, I'll do it myself" was truly [Russ's] mantra since day one.
TOM WINSLADE: You know, secondary to the music itself, putting out that volume of content really documented your development as an artist. It gave your fanbase an experience that felt very personal, in that they felt like they were growing alongside you. Every win from there on out felt like a win for them by proxy.
RUSS: I feel like a lot of artists would want to curate they earlier releases after the fact and be like, "Okay, let's take these tracks down now—they're terrible," but I'm like nah, that's history. I want people to be able to see my journey 0 to 100, unfiltered. When people grow with you like that, it's real. I gave people something honest to attach themselves to and they were down to follow the journey. When there's a whole catalogue to absorb, you're always going to be able to forge a deeper connection with listeners, rather than having maybe two hit songs and that's it.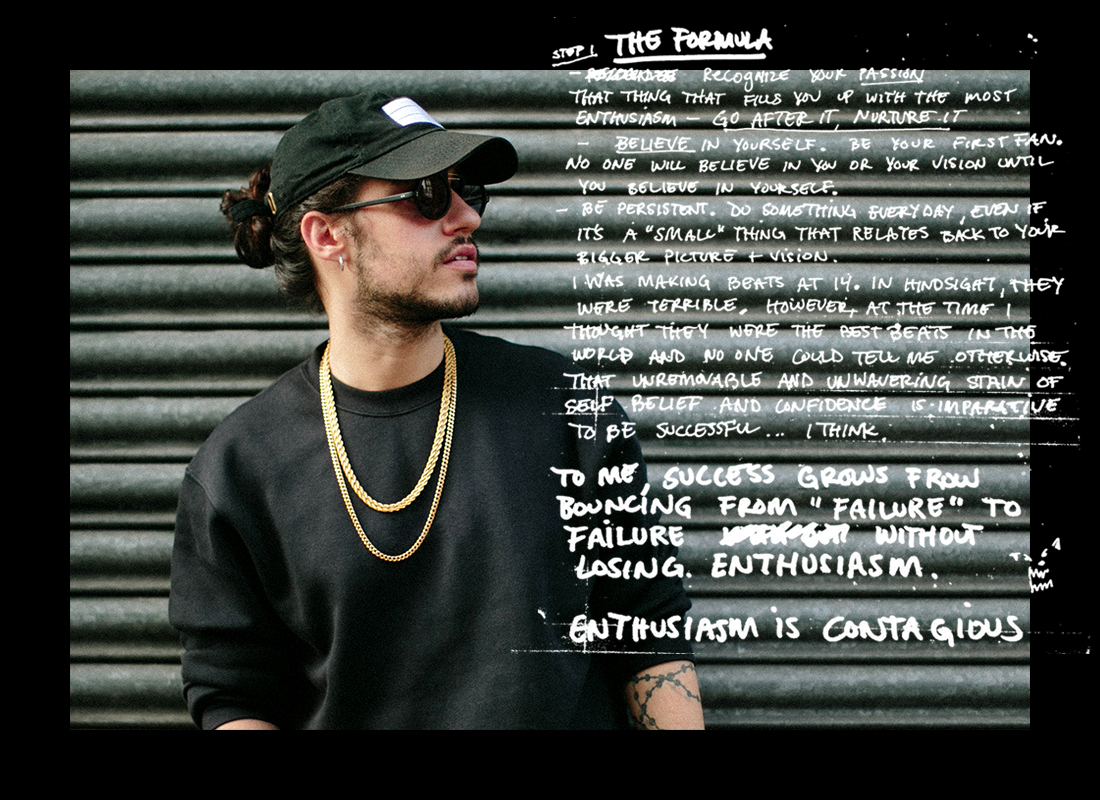 It takes blood, sweat, and years to blow up overnight, and by consistently sharing such a wealth of music with his fans, Russ was opening up a window into that process. With every hit, there were bound to be a few misses—but he wasn't afraid of exposing potential moments of weakness to his fans. There was something ultimately human about sharing his music in such a candid and unrelenting way, and what better way to refine your sound than by laying it all bare in front of your support system and gauging their response in realtime. The Soundcloud analytics alone become a priceless asset when it comes to constructing an album that you can almost guarantee will resonate with your audience—but on a more personal level, what better way to build trust with your fans than by bringing them into your journey in such a way, simultaneously delivering a statement of intent with every new chapter.
"I want people to be able to see my journey 0 to 100, unfiltered. When people grow with you like that, it's real."
The theme of "manifestation" is the constant thread that ties together Russ's entire mantra. With each release, he'd set the table for the next move, audibly projecting positivity and self-belief onto the timeline. "I believe in speaking things into existence. On my song "Always Knew," I talk about having "shows overseas and they sold out"—and I'm literally just talking shit. At that point in time I didn't even have have shows overseas, so I sure as hell wasn't selling them out. But guess what? Now I do. In fact, [speaking from his aptly titled 'Manifest Tour' in Spring 2016] this is my first ever tour. The whole process has been one big manifestation. It's crazy, bruh."
The way that Russ moves is super intriguing, and unlike any artist I've studied previously. Sure, there are similarities I can draw between himself and his peers in terms of style and execution, but the larger movement is entirely unique. Even where his grassroots marketing plan begins to seem formulaic, the music itself is entirely open to experimentation. He glides over a soundscape of different flavours across the 96 tracks currently on his Soundcloud page; from introspective monologues, to club anthems, to love songs—Russ raps and sings across the lot with a subtle effortlessness.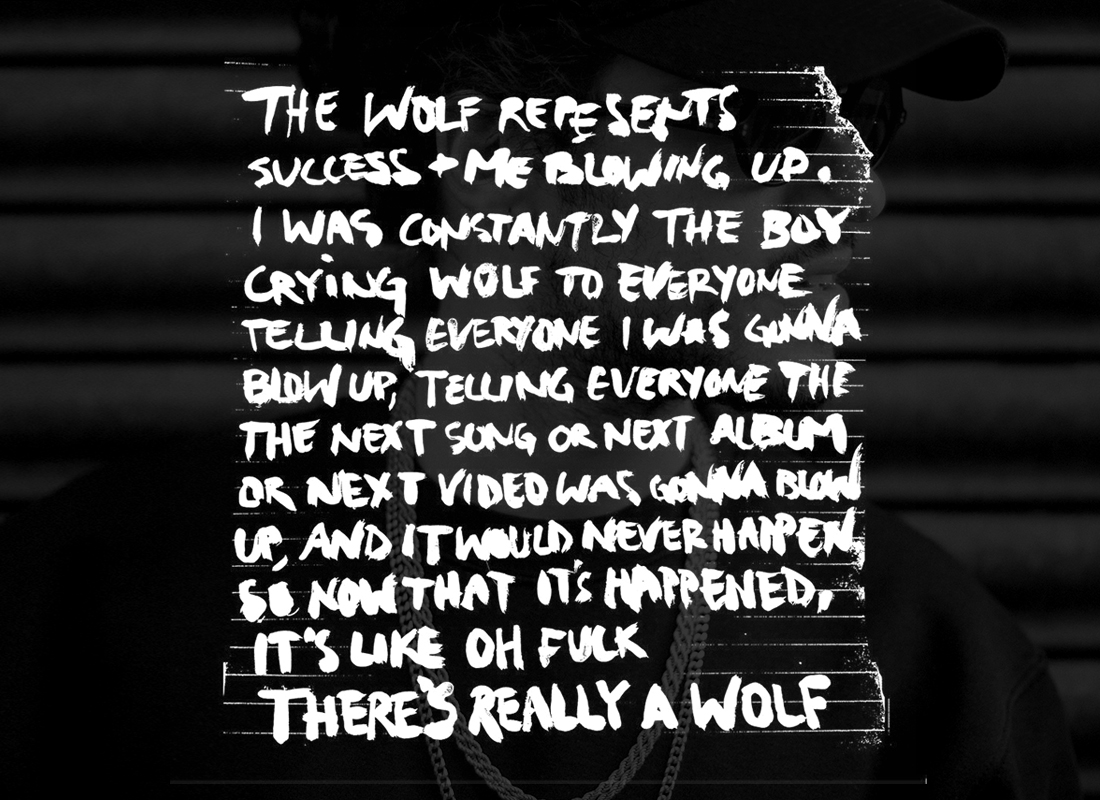 Speaking on finding a consistency in his experimentation, he notes, "Every time I just try and make what I really want to hear, and however that turns out, I'm okay with it. I think it's important to be comfortable in your own experimentation and where it can end up. If it sounds good, it will resonate. It's just about having confidence in your process." It's this confidence that really sells the whole thing. Whilst bravado in hip-hop isn't exactly in short supply, it's always a blessing when the talent comes through in equal measure. There's a certain conviction in the way that Russ presents himself that makes him a prominent player amongst rap's new school—all before mentioning that he produces, engineers, mixes, masters and of course writes all of his own music. "If I was to work with a producer other than myself, it would have to be a real unique situation where we are on the exact same wavelength"—he explains, "It would have to be so natural that I don't think it could even be planned, it would just have to materialise on some same place, same time shit."
Russ has always been outspoken when it comes to his distaste for the way the music industry operates, and the monopoly that record labels hold over their artists. Specifically with major labels, the imbalance of control can ultimately limit an artist's freedom to develop and even stunt their creativity indefinitely. However, it's no secret that the larger music industry currently finds itself in a state of flux, or even decay, as independent artists are finding new routes to success—largely due to the prominence of social media in our daily lives. Artists don't necessarily need label support as early on their career, if at all, in contrast to previous generations of artists that relied almost entirely upon that hierarchy in order to connect with an audience. The industry is now having to play catch up, adapting and changing to remain a relevant counterpart for heavily independent artists who have already found success on their own in some degree. The archaic system is beginning to shift, evolving and redefining itself to play by the new rules that the artists themselves are creating.
Russ explains to me that although he didn't need a major label to get popping, he feels like he's reached a stage where the support is welcomed. "It's like playing in the NFL, you can have all the skills but if you don't have pads and a helmet you're gonna get beat. You need the same tools in order to compete—and as long as everyone else has those tools, I think there's only so far you can take it on your own steam." The benefit of entering discussions with labels as a fully-formed artist with a clear vision and proven track record gives him plenty of leverage to bring into subsequent negotiations. "With an artist like myself, if I'm talking to labels they ain't trying to tell me to change shit. They really can't tell me nothing because I'm already out here selling out these shows, doing these numbers, charting on iTunes—all off the strength of my approach—so they don't come in trying to tell me any crazy shit. They listen to what I'm talking about."
"I think it's important to be comfortable in your own experimentation and where it can end up."
Shortly after we had this conversation, Russ announced that he was entering a partnership with Columbia Records, a division of Sony Music. This was a move I was anticipating, as he mentioned, "We're definitely talking [to label executives] because we need to do this right. My shit is Grammys, my shit is number one singles, my shit is platinum albums—that's my shit. I'm not trying to stay low-key and get caught on the same level for the rest of my life." My perspective was that although he didn't need to sign in order to succeed, the move would certainly help him achieve his goal of playing in the big leagues while his momentum was still in full swing.
Recently, Chance the Rapper has spoken on his experiences of dealing with the wrath of record labels, whilst navigating the industry as a proven independent artist. Chance is the poster child of independent success, but even with his booming profile, labels continue to block him from collaborating with certain artists or clearing sample usage. It's fair to assume that these acts of noncompliance are rooted in spite rather than rational reason, especially given Chance's track record of turning things into gold. Chance the Rapper's movement has called the relevance of major labels into question, and that has undoubtedly made a lot of label executives very uncomfortable in the process—hence their efforts to make his path to victory a little less smooth. Having said that, the music industry is beginning to open up to change, and a partnership such as Russ's deal with Columbia saves a lot of internal headache for himself and his team in the short term—allowing him to focus on the landmark task of releasing his debut album, There's Really A Wolf.
There's Really A Wolf will serve as Russ' moment of arrival. Referring back to his habit of speaking things into existence, he acknowledges himself as 'the boy who cried wolf'—except now, everything he ever claimed he would achieve is beginning manifest around him for real—like, fuck, there's really a wolf. To him, "Success grows from bouncing from failure to failure without losing enthusiasm," and it's hard to argue with that logic when he looks back to see how far he's come. Despite its cliche status, I'm a firm believer that 'you either you win or you learn,' and Russ' journey serves as the perfect reflection of that mindset, with every step or stumble serving a purpose in the grand scheme of things. He's reached a crossroads where he's learned enough lessons, and now that he has the platform, it's time to start putting those experiences into action. Russ explains it the best himself: "There's two things in this game: ability and visibility. I've always had the ability, but now that my visibility is reaching the same level—it's about to be a wrap."
Russ's debut album There's Really a Wolf drops this Friday, May 5.
Photography by Annabel Lake.
Illustration by KidSuper.