Last night we threw an extra special Eat Meet for our friends Linkin Park in anticipation of their upcoming album One More Light (dropping May 19). We gathered at Plan Check Fairfax with our friends and family for food, drinks (a LOT), a laugh-filled Q&A with the band, and more. On the menu was a delicious grilled cheese sandwich with parmesan crusted sourdough, dashi cheese, and kim chi-dusted fries.
If you don't know about The Hundreds Eat Meet, it's a night where we celebrate our community through social gathering and delicious food. It's a private dinner and an opportunity to break bread with Ben Hundreds, Bobby Hundreds, and the The Hundreds family at one of our favorite restaurants in the city. Past Eat Meets have been at Vietnamese fusion spot East Borough, new Indian restaurant Badmaash, Beer Belly with its craft beer and elevated comfort food, and more.
Our private party took up one half of Plan Check.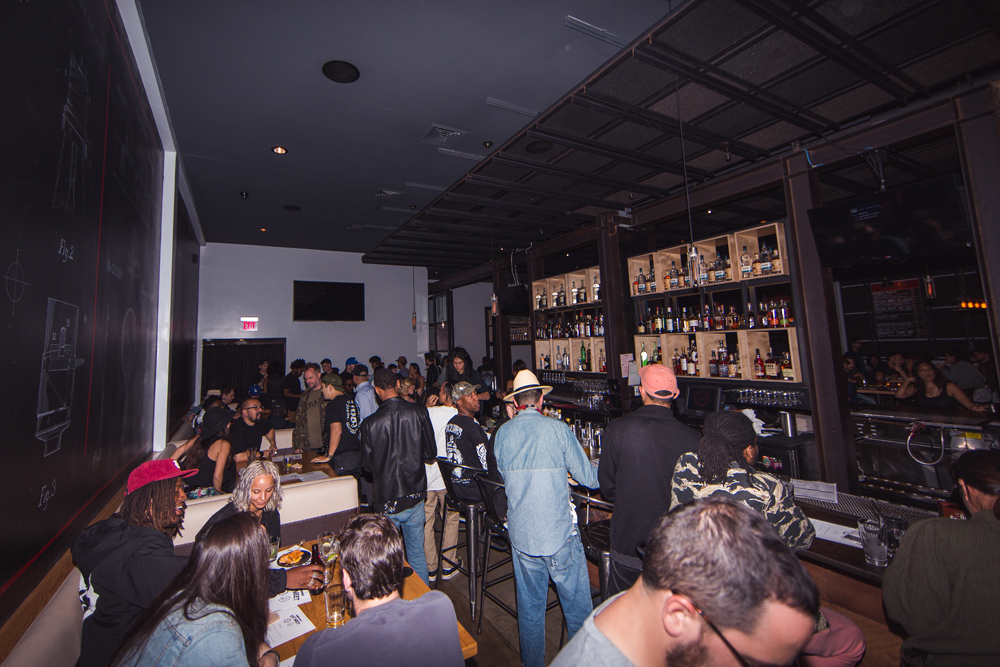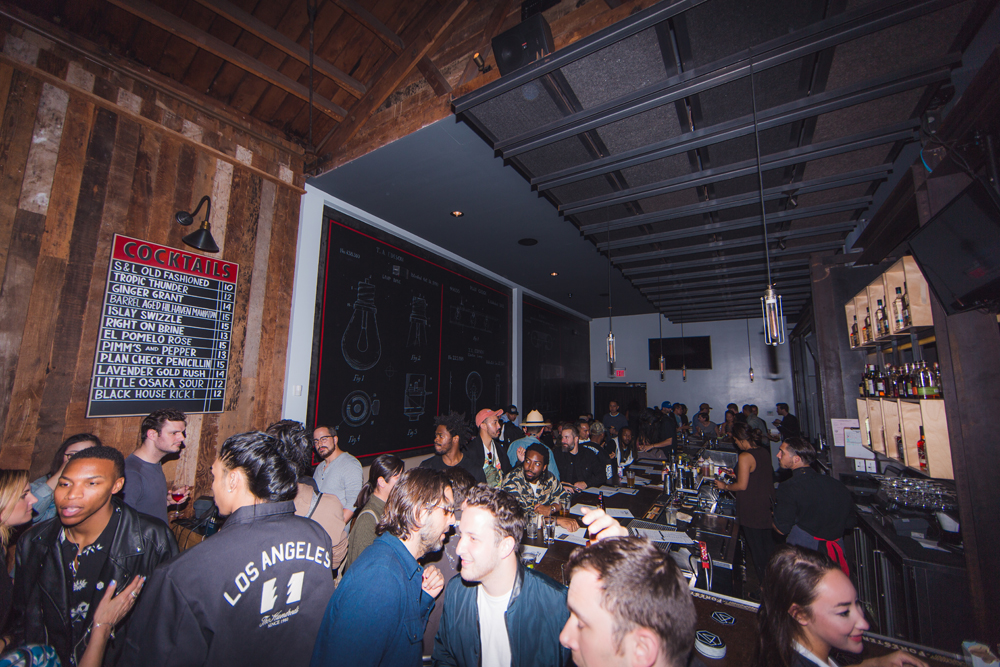 AmirSaysNothing in our DOOM collab. Read our interview with the talented young MC here.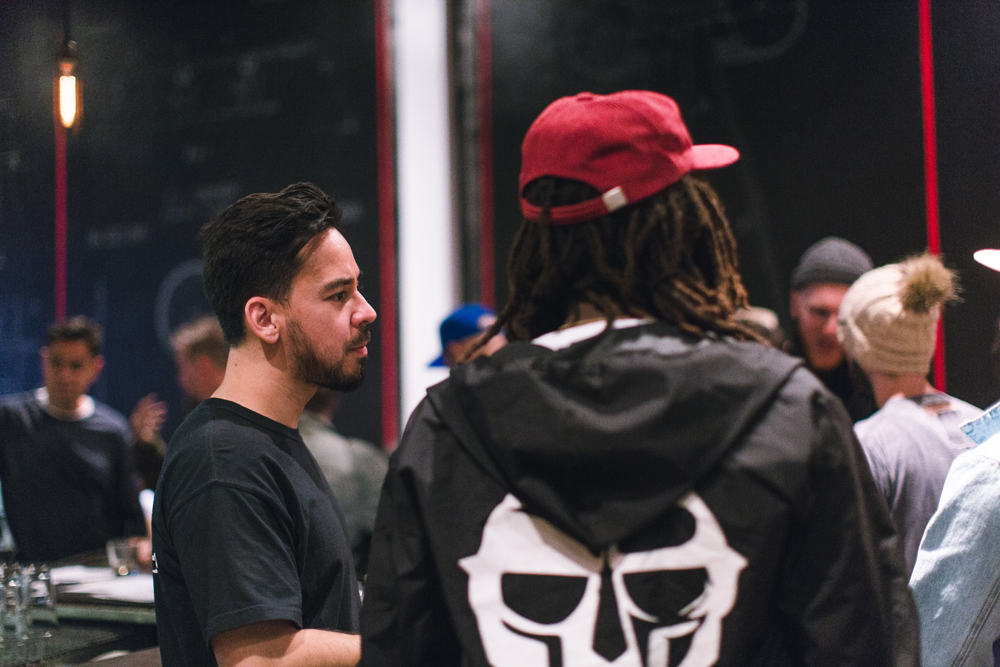 Mike Shinoda of Linkin Park chopping it up with Amir and the OG, Dom DeLuca aka Brooklyn Dom.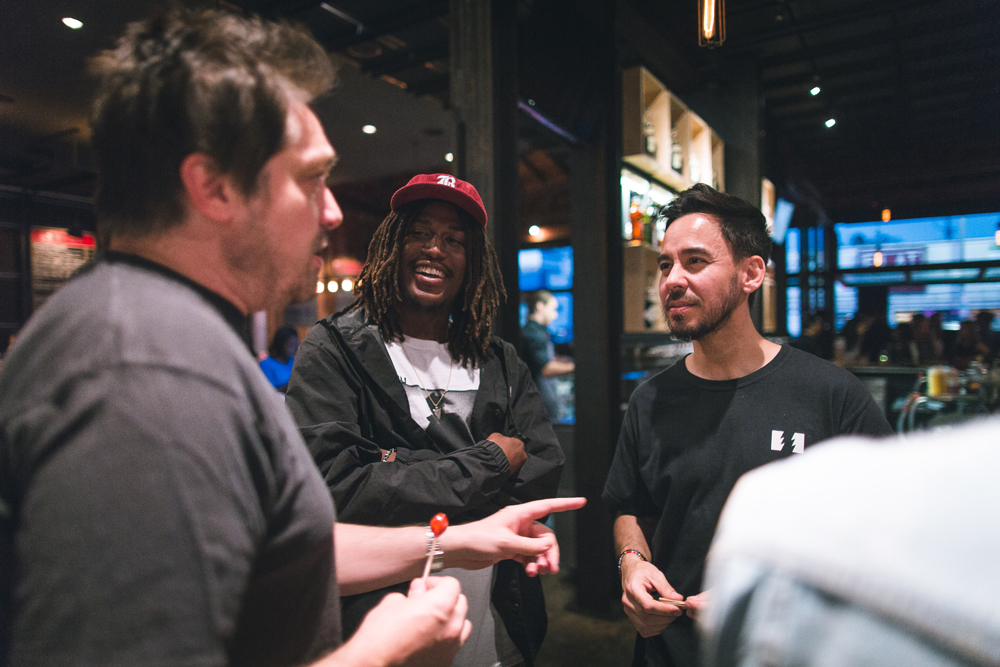 Linkin Park's guitar player Brad Delson talking to The Hundreds writer Zach Norris.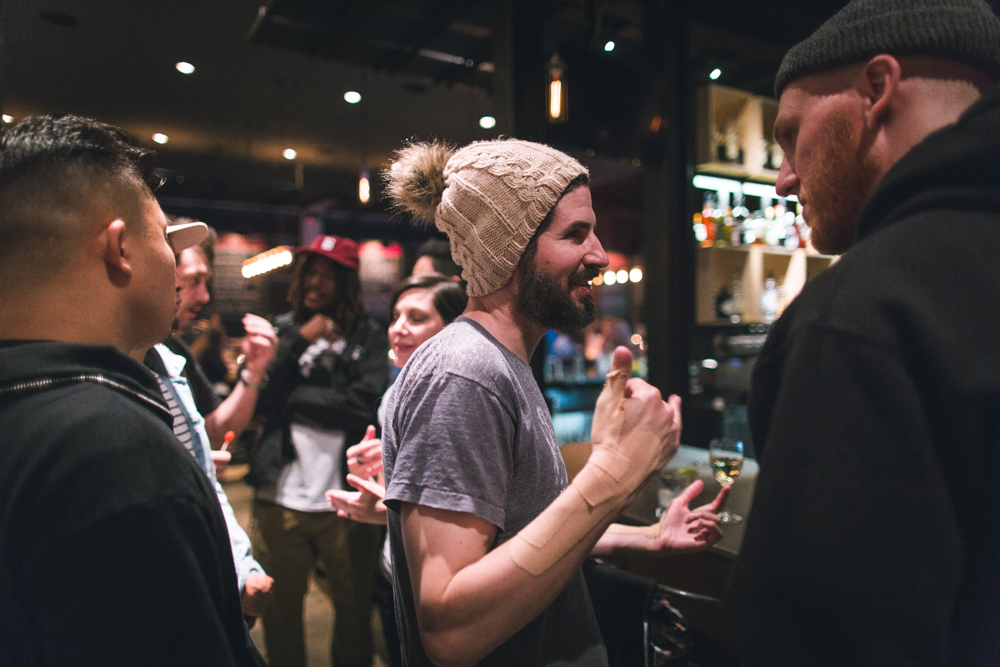 Family.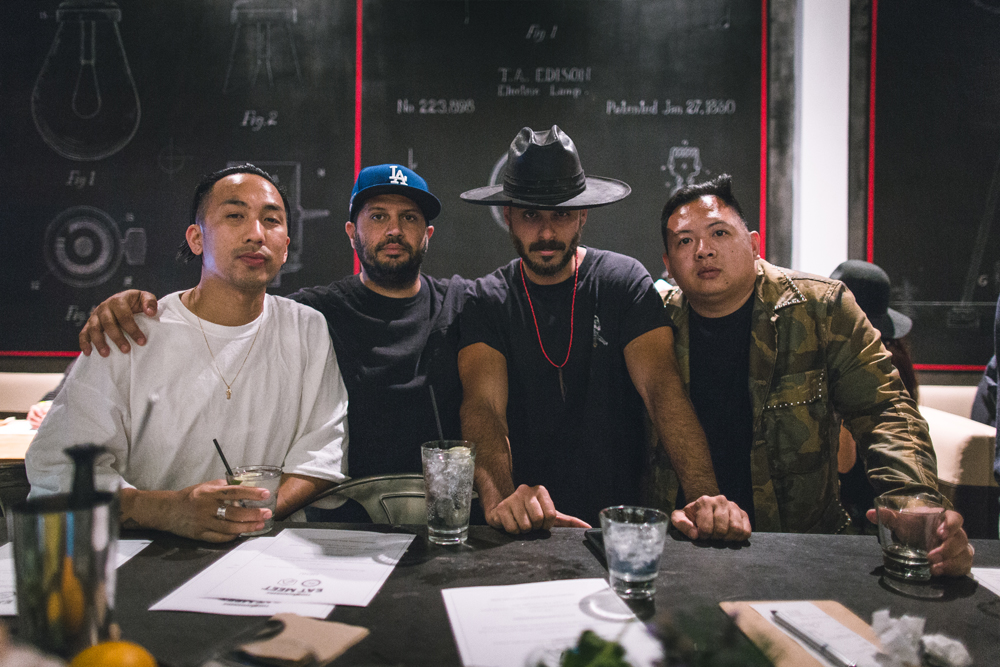 Chester.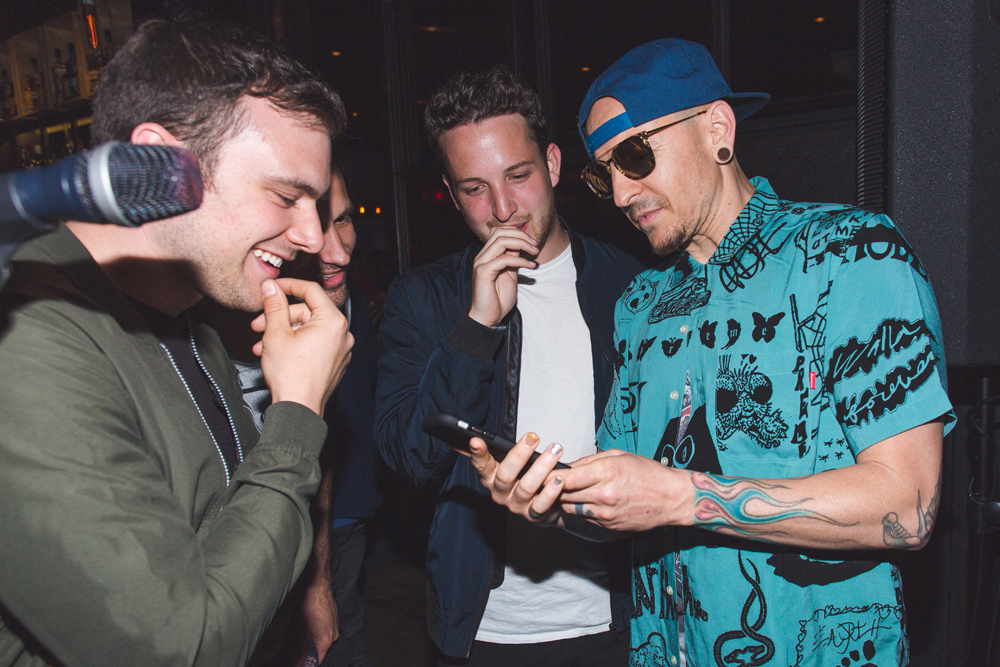 Bobby Hundreds and Brooklyn Dom.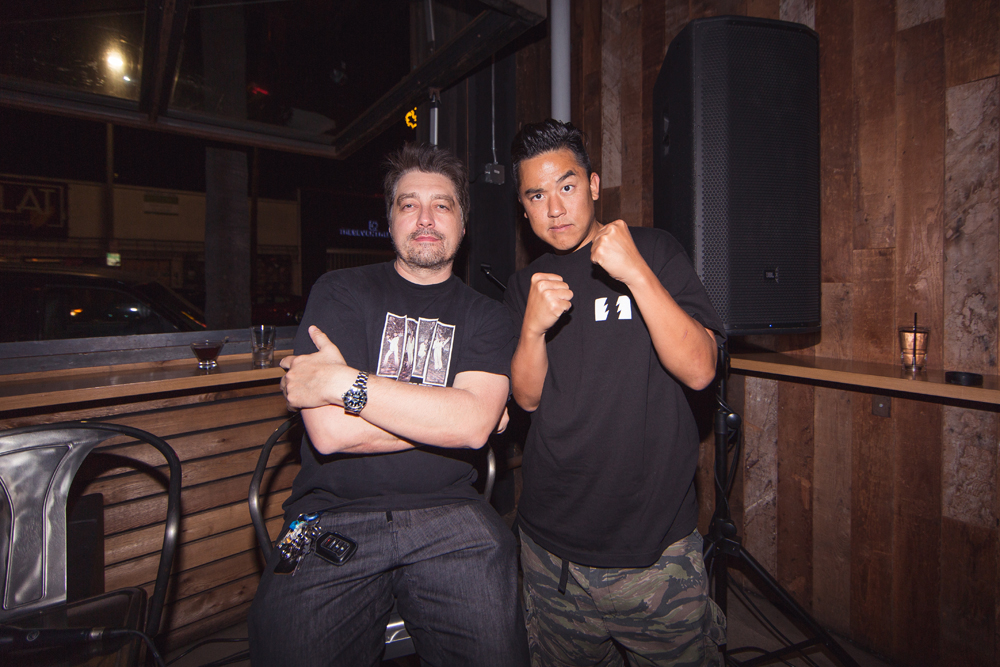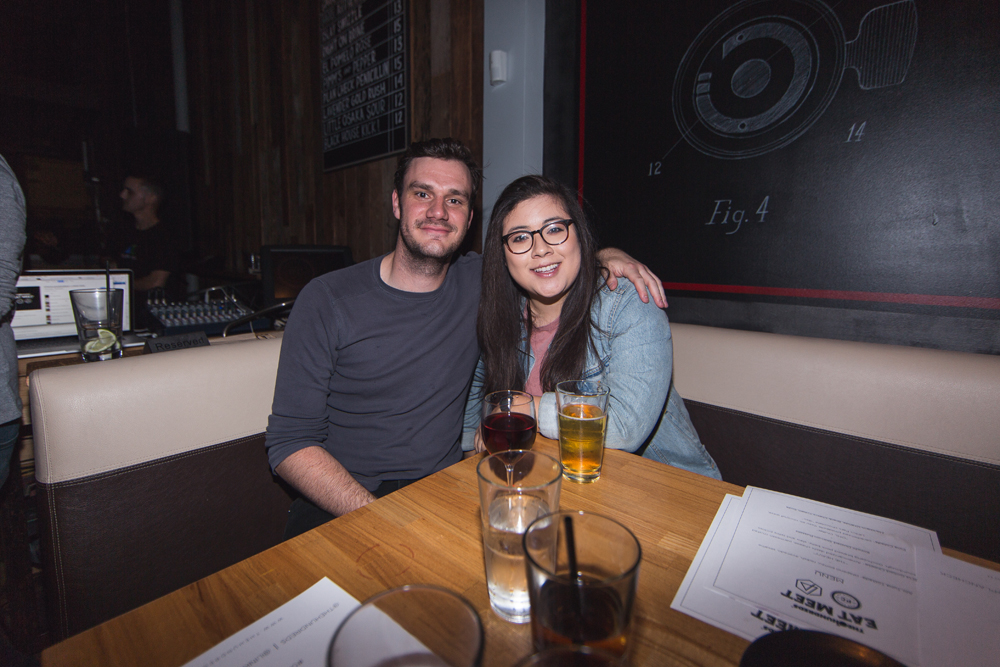 The Q&A.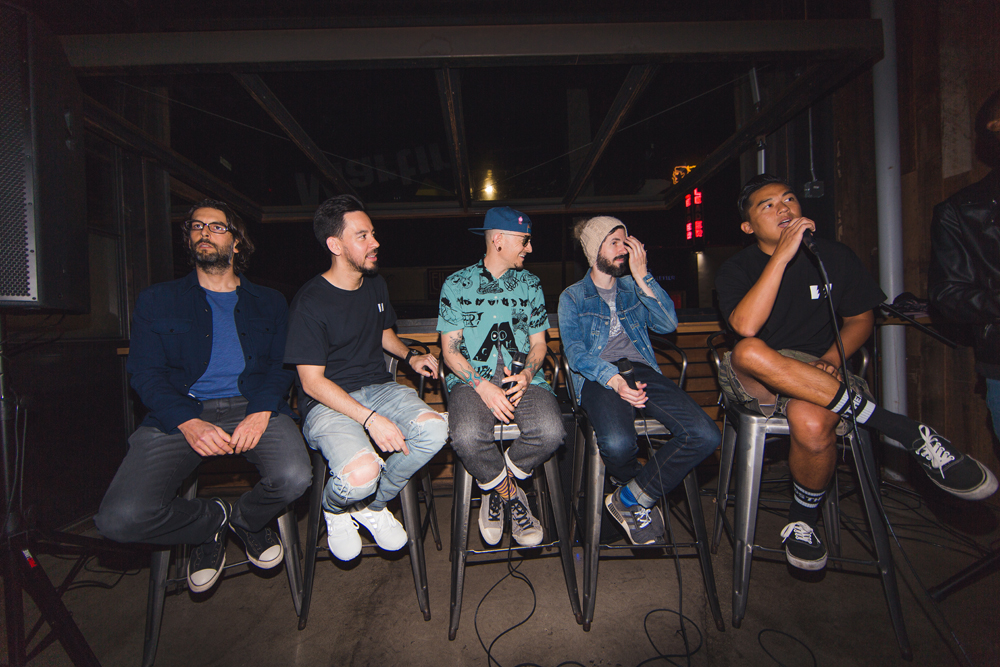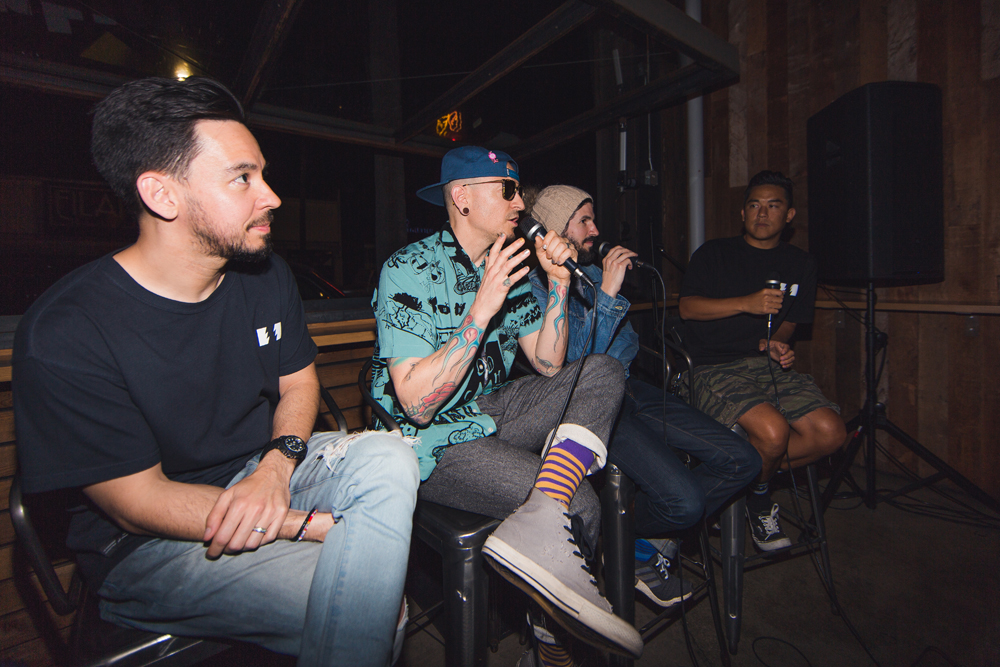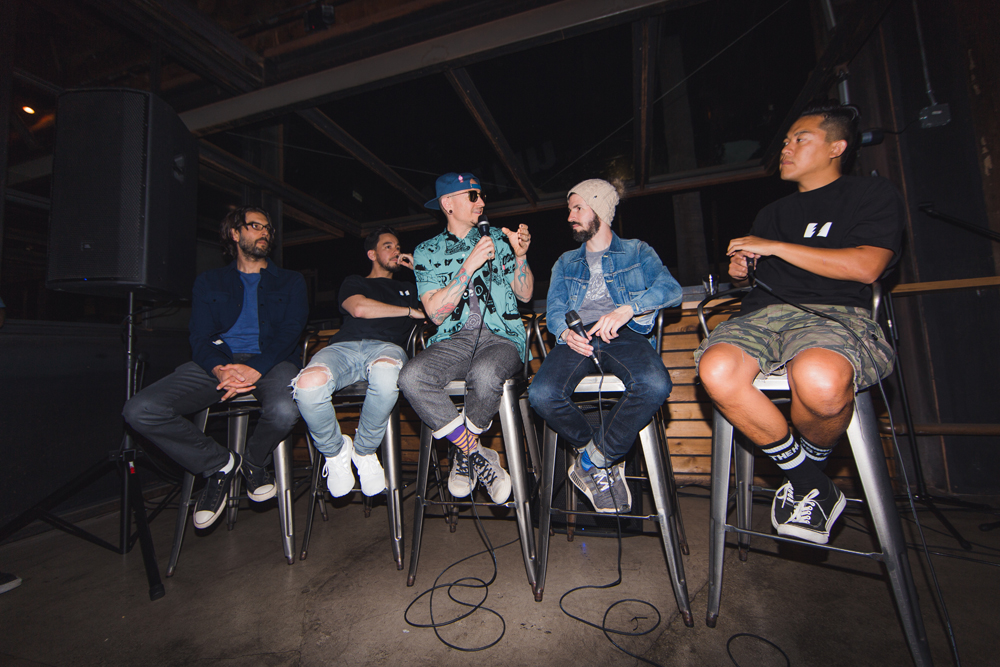 Mr. Joe Hahn arrived fresh off a plane.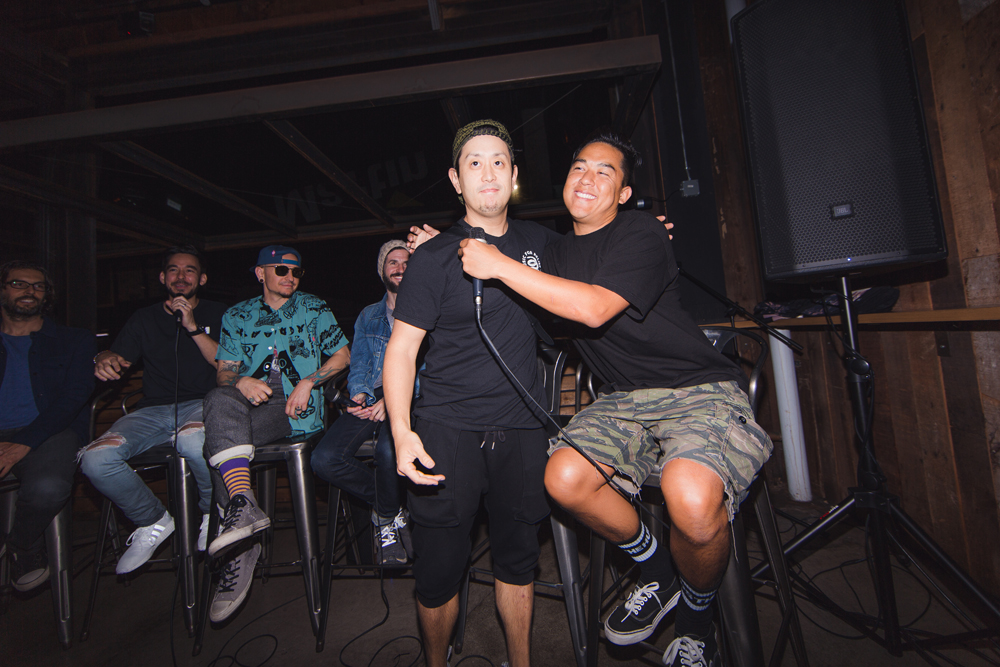 Everyone's laughing at a pizza metaphor Joe had for their music. He showed up late and didn't even know that Chester was making food/music metaphors all night.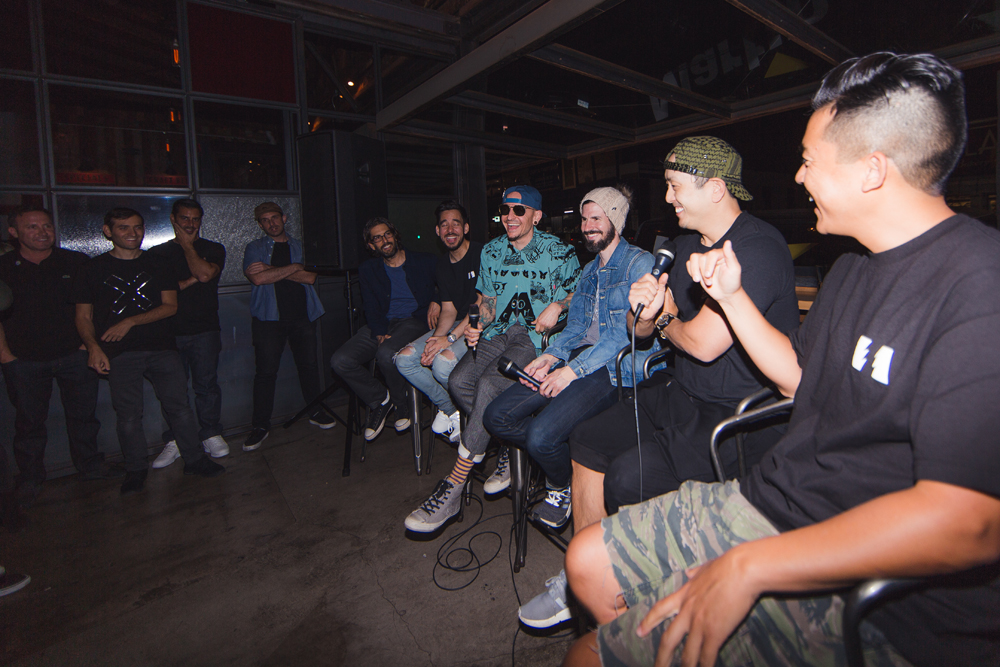 Zach had a great question about the band's new direction.