This past week Converse invited me for a trip to Toronto to celebrate the re-launch of the brand's iconic Weapon, famously worn by the likes of Magic Johnson and Larry Bird. Like most companies, Converse has aimed to bring a fresh perspective to classic styles of the past through contemporary re-tooling in regards to materials, colors, and design. Never one to pass on an opportunity to travel to new places, I hopped on a plane with Zach and paid a visit to our North American neighbors. Seemingly on our feet the entire two and a half days, we not only connected with our friends from Converse, but also took in the sights, sounds, and people this great city had to offer. Linking up with our fam Los, from Take Five, he served as our fixer and showed us around town. Although I've been on plenty of media trips in the past, this one was definitely one of my favorites. Toronto was unlike anything I expected. The people were kind and inviting, the food was amazing and there was so much to see, from famous landmarks to ever-evolving neighborhoods. It was crazy how at just about every turn, the entire feel and atmosphere of the streets would change. It was like walking in a real life revolving movie set… if that makes sense? Catch the entire trip above and some flicks I managed to capture below: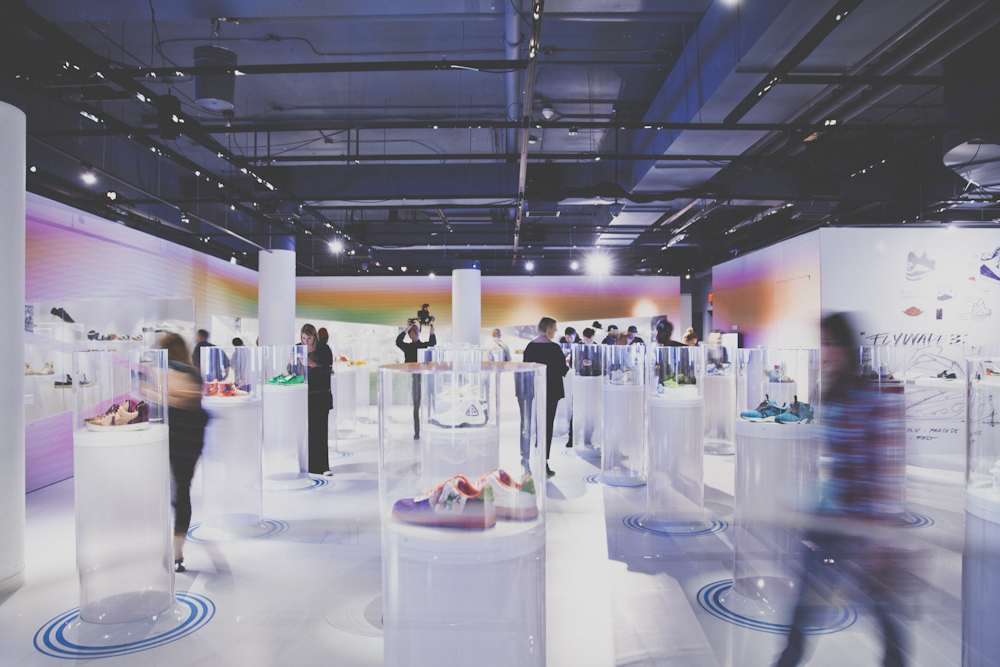 Inside The Bata Shoe Museum
Nearing the end of it's year-long run, Converse brought us down to The Bata Shoe Museum to check out Out of the Box: The Rise of Sneaker Culture, a curated footwear showcase highlighting some of the most iconic designs in the world of sneakers. Featuring original works and sketches from the likes of Tinker Hatfield and my favorite designer ever, Eric Avar, the showcase was full of rare gems that have made a significant mark on the sneaker culture. Although the show officially came to a close this past Sunday, there's word that a traveling version will make its way across the country soon.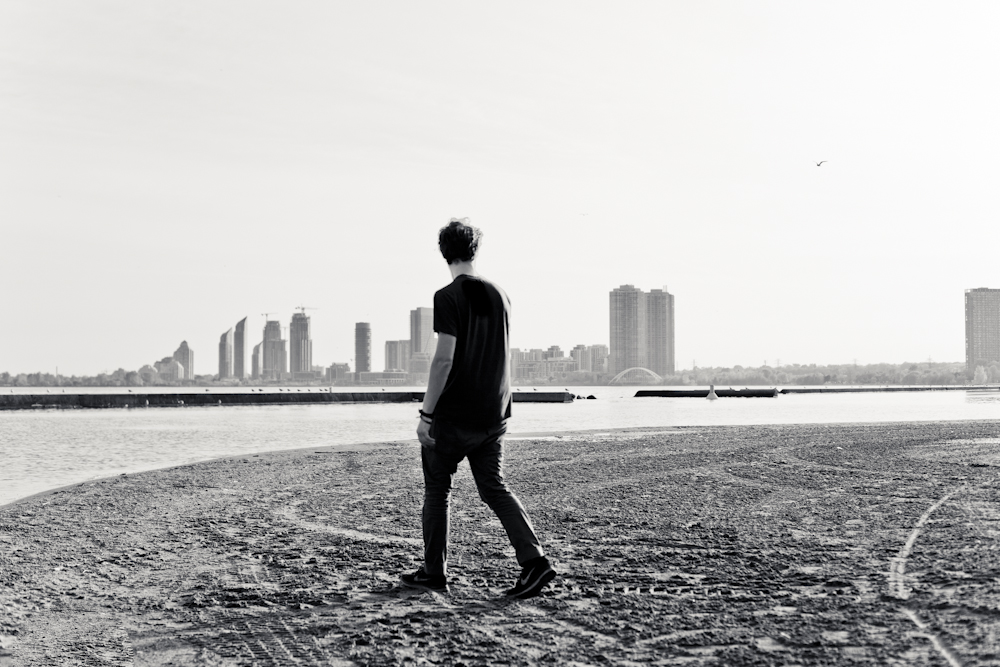 A view of Lake Ontario
Although the trip was short, the entire experience was really one of the best times I've had traveling. The last place we visited was Lake Ontario. Aside from being enormous, it was serene and offered a nice juxtaposition to the hustle and bustle of the city. It also reminded me how little sleep I had gotten and how I was fiending for poutine and Zach for Tim Hortons.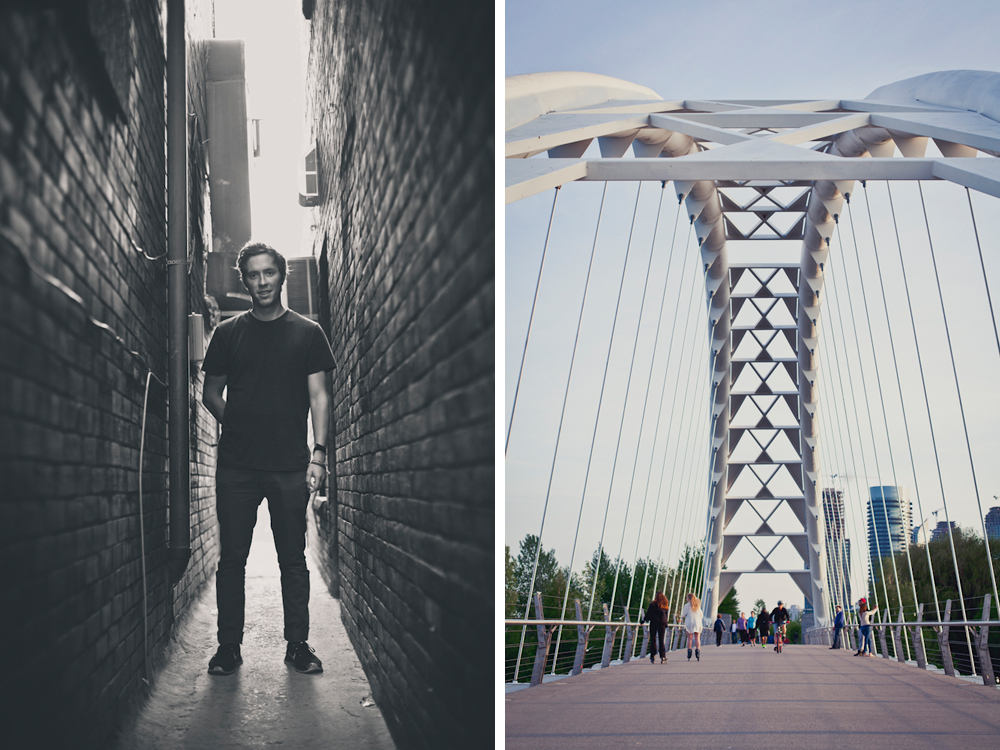 Humber Bay Arch Bridge
Zach and I wanted to explore the city as much as possible, so we walked… and walked… and walked. All in all, we put in a few miles in a couple of hours before realizing how far we'd gone and not really knowing where we were. We ended up at this bridge and naturally proceeded to take pics before pinpointing our exact location.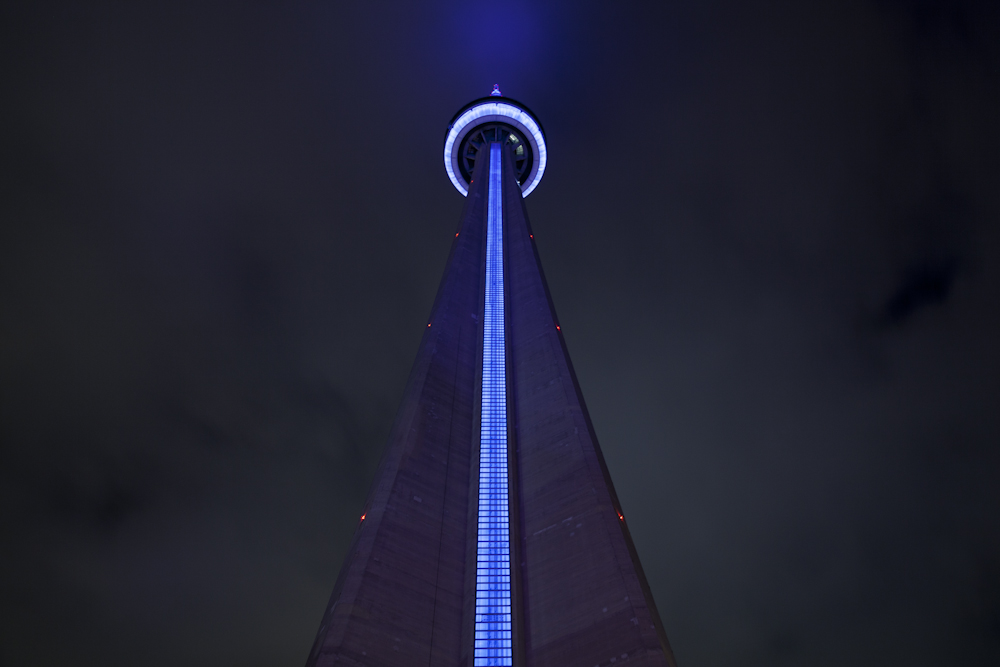 The CN Tower outside of the Skydome
Los and Bryan from Legends League brought us down to Rogers Centre (still commonly known as the Skydome) to catch the tail end of a Blue Jays game. Seeing a baseball stadium with a roof was kind of awesome and what was even more craze was how some of the suites are actually hotel rooms. The Renaissance Toronto is the only hotel in the world located inside a major league sports venue. Pretty dope.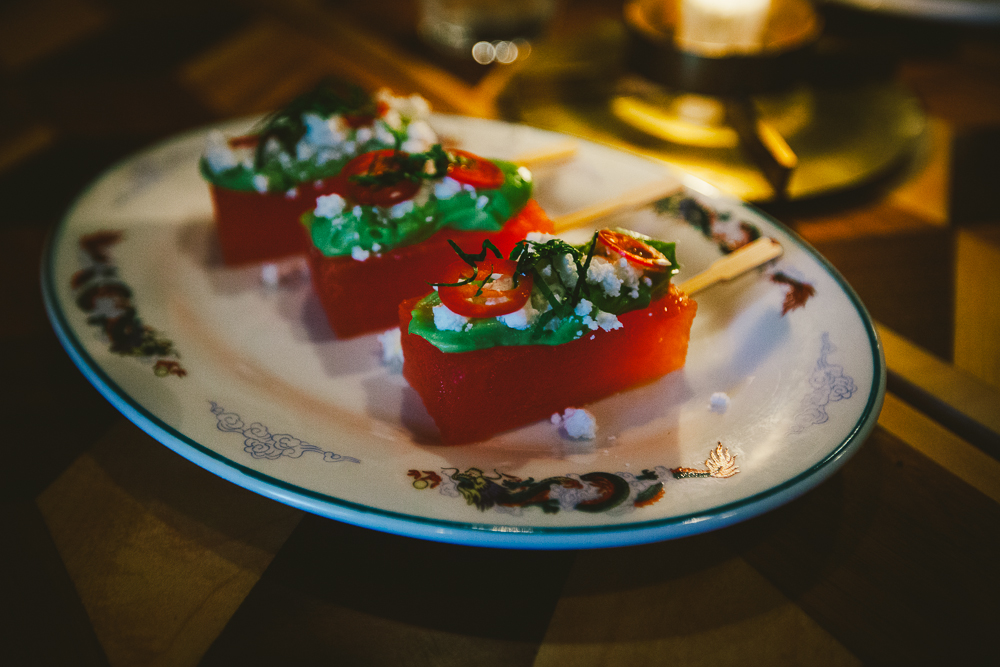 Watermelon salad with feta, mint and avocado mousse
Los damn near knew the entire town, so we were in good hands. Our first meal in Toronto was at the newly opened People's Eatery, an extension of the very popular 416 Snack Bar. Kindly greeted with an endless array of tapas-style plates, otherwise referred to as "snacks", the dining experience was awesome. Unfortunately I was too busy stuffing my face, so photos were few and far between.