The Hundreds San Francisco's own Billy Roper kills it in this new welcome video for SURPRISE. Watch as he shreds through SF to music by Little Dragon and the Bay Area's finest Andre Nickatina.
Since Billy's been a The Hundreds skate team rider for forever ("since only RSWD existed," he says), we caught up with him as he was on the road to Portland on a mini-tour for SURPRISE Skateboards. Check out our rapid-fire Q&A below the video:
Hey Billy, what's up!
Driving to Portland for a SURPRISE tour.
Where are you from? I noticed you have a Virginia area code.
Manassas, Virginia.
How was growing up there?
…Interesting [laughs]. There's not too much to do in Virginia, so you'd have to go to DC.
How long have you been skating?
Since I was 11.
And how long have you been a team rider with The Hundreds?
[Laughs] For a VERY long time. Since we only had our LA shop. When only RSWD existed!
That's crazy. You used to live in LA for a while, what made you pack up and decide to move to San Francisco? 
I went to San Francisco on a skate trip and on the way from up north coming back, I headed back up one more time and realized that's where I wanted to be. I went back home and put in my 30 days. It was crazy!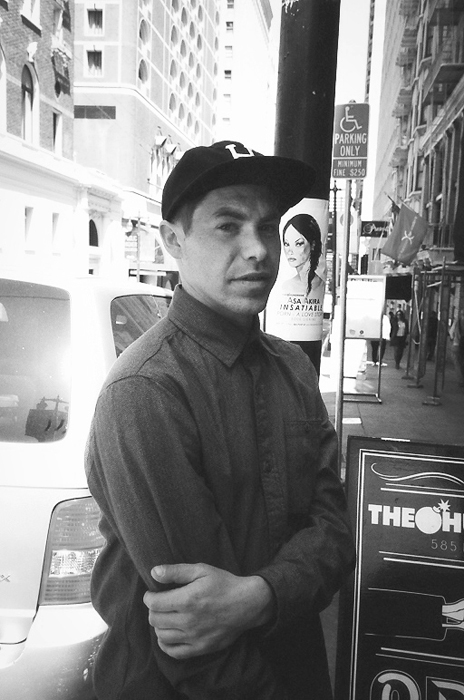 How'd you link up with SURPRISE?
I was getting work from another company before and they were in the middle of figuring things out. My friend Vince Duran started working with SURPRISE and he was their first rider. He hit me up and said, "C'mere and do your thing! It'll just be all friends and you can put any input you want into it." It seemed like something I'd wanna try out.
That intro video is tight. We noticed some great shots in SF as well as Seattle. Any cool background info on the video?
Well, [laughs] I don't have an ender in the video because I messed up my knee before the very end.
Favorite skate spot EVER?
Freedom Plaza in DC.
Stance? 
Goofy.
Street or Vert?
Street.