Over the weekend, La Vida Tattoo in North Hollywood had a grand opening party mixed with an art show dedicated to the recently passed tattoo artist Trigz. Michael "Trigz" Christopher Pebley was a staple in the LA graff (MSK, J4F, ICR), tattoo, and art communities, was a father, and was surrounded by respect and love from his peers.
The party was less a memorial and more of an effort to keep La Vida going during the transition without Trigz and help maintain what he started there.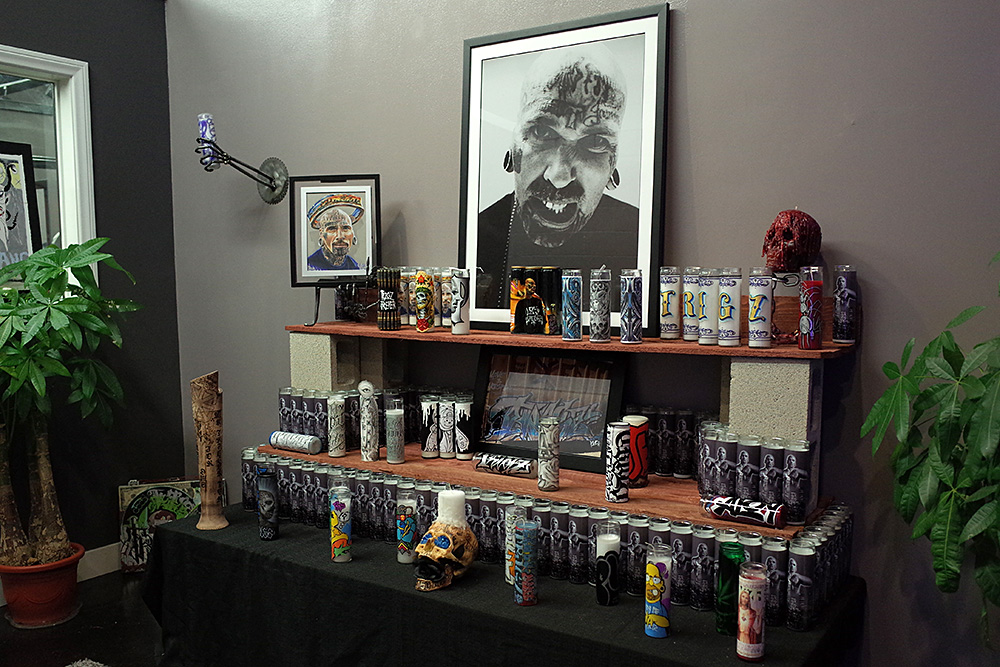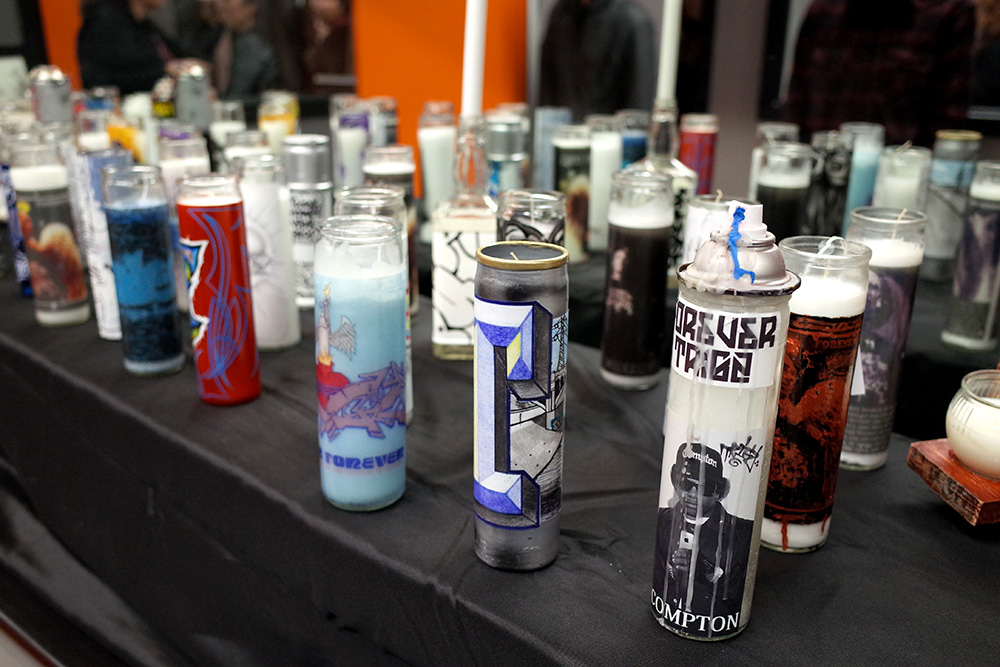 On display were dozens of candles customized by many too many artists to list and all dedicated to Trigz. The candles were created by all forms of artists from tattoo artists, to musicians, to photographers who were both friends with and inspired by Trigz. The candles are all available for sale with the proceeds going directly to keep La Vida Tattoo alive.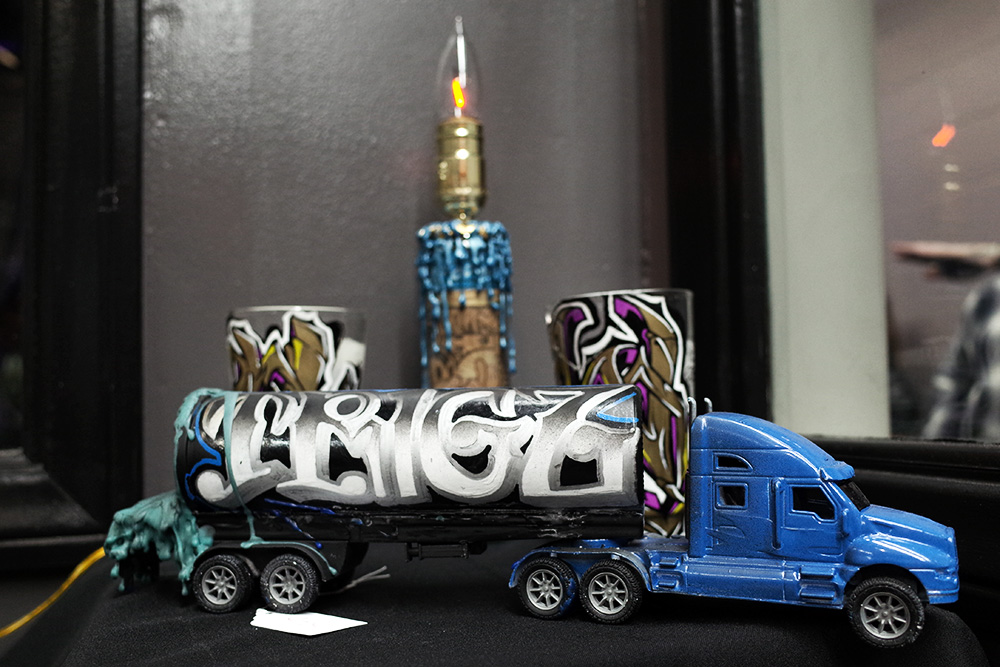 It was obvious the respect the artists had for Trigz going all out with their candles.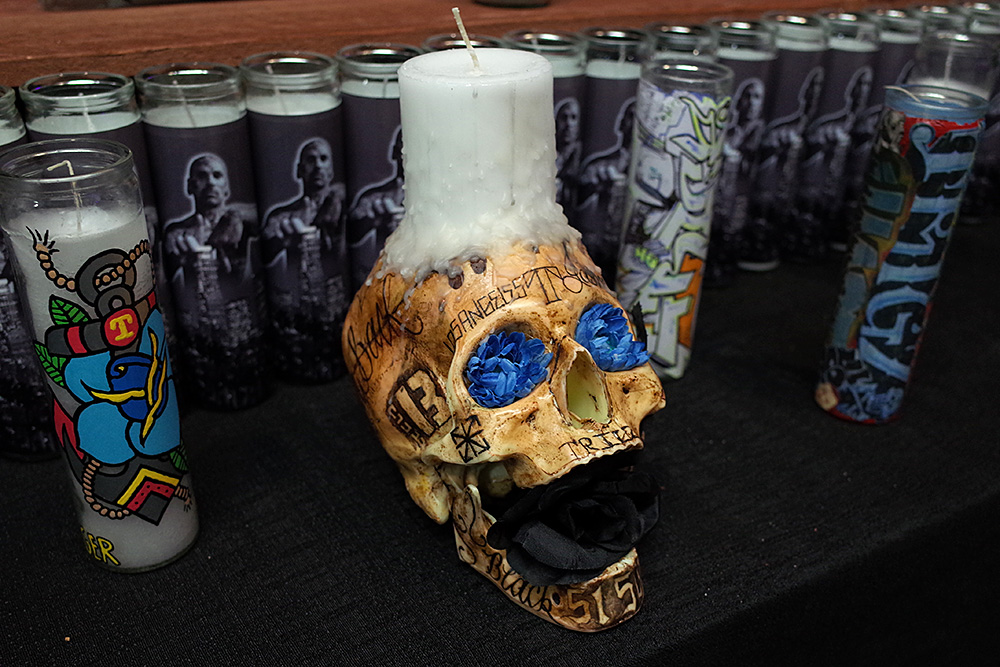 Skinhead Rob of Death March and The Transplants created one of the more interesting candles.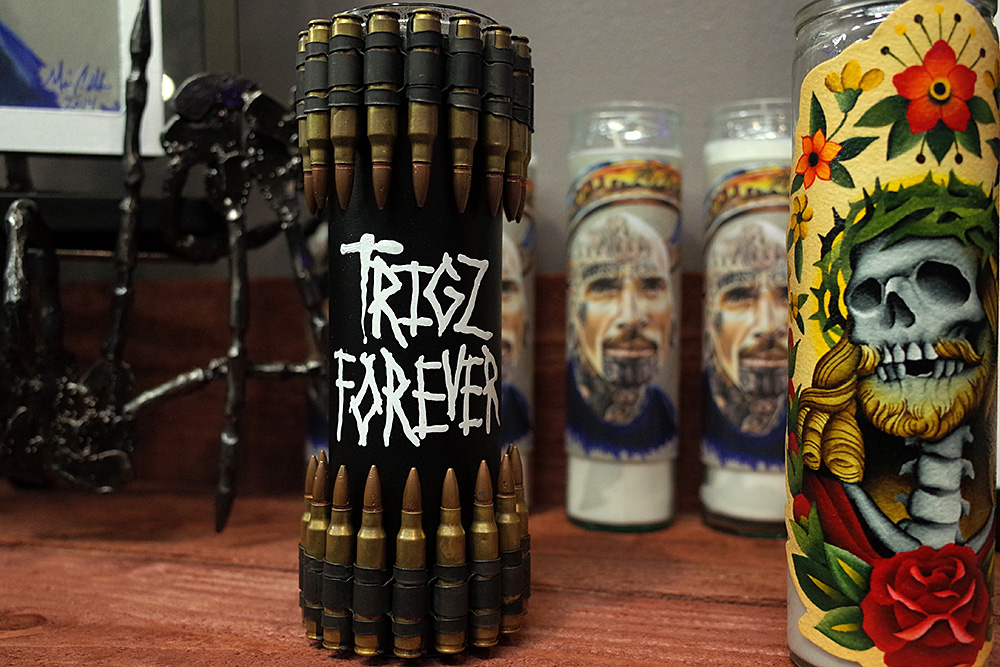 When I stepped out back, the entire back parking lot, alley, and then some was filled with people.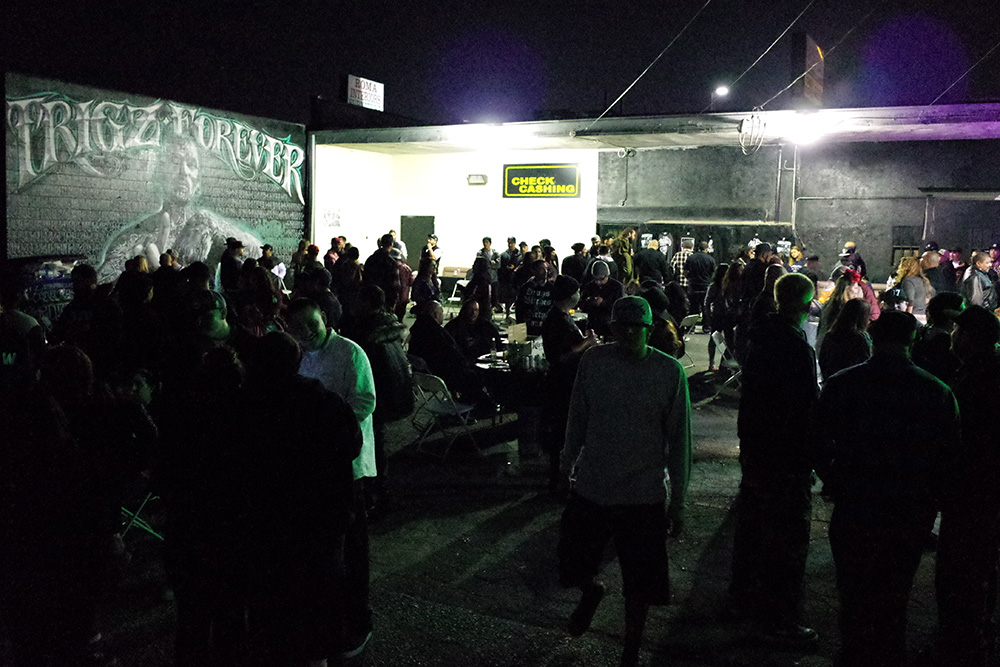 Along with BYOB most everybody enjoyed some some eats from a damn good taco truck.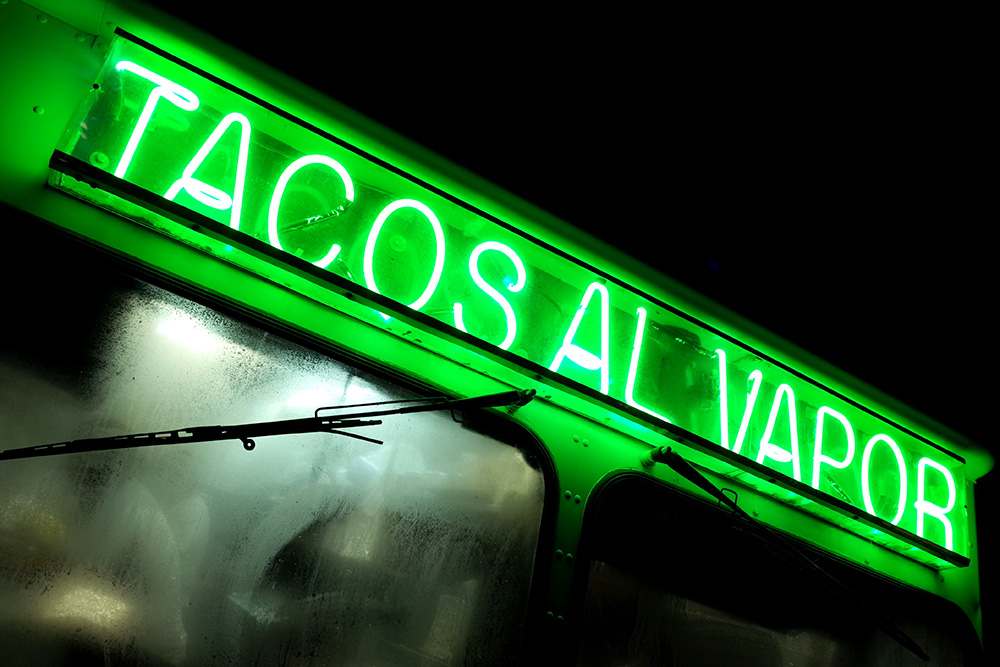 La Vida Tattoo is owned by Leslie Jones who has owned a few tattoo shops over the years. Trigz was working with Leslie for approximately 15 years and was working as a piercer and managed La Vida until his passing. At the time of his death he was working to re vamp La Vida, and in doing so he enlisted the talent of his friend and tattoo artist Huero to help create a new image for the tattoo shops in the valley.
The style and effort put into many of the candles was inspiring.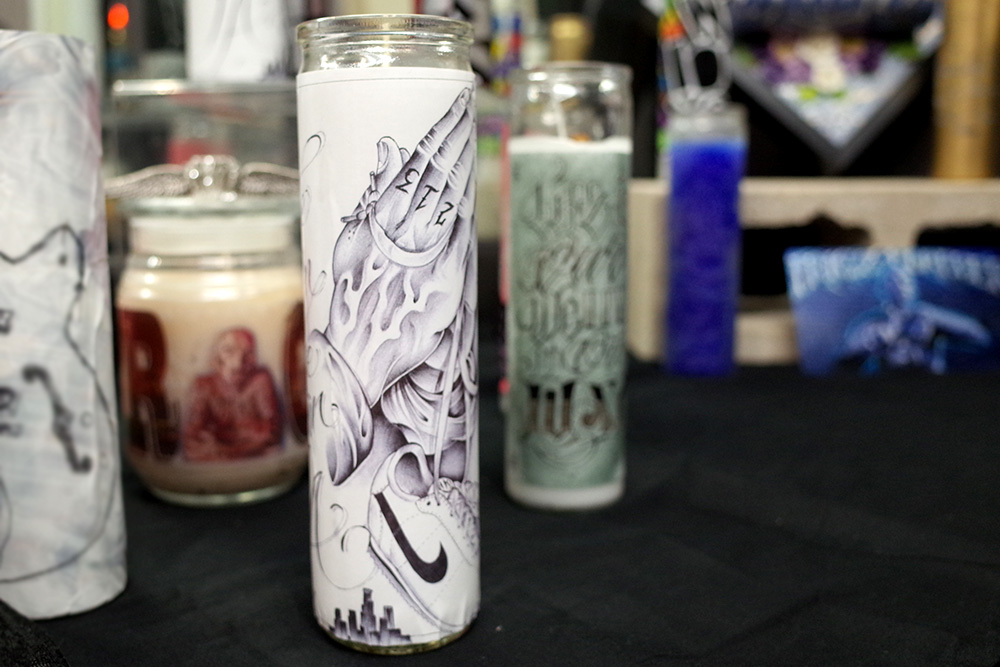 Dabsmyla.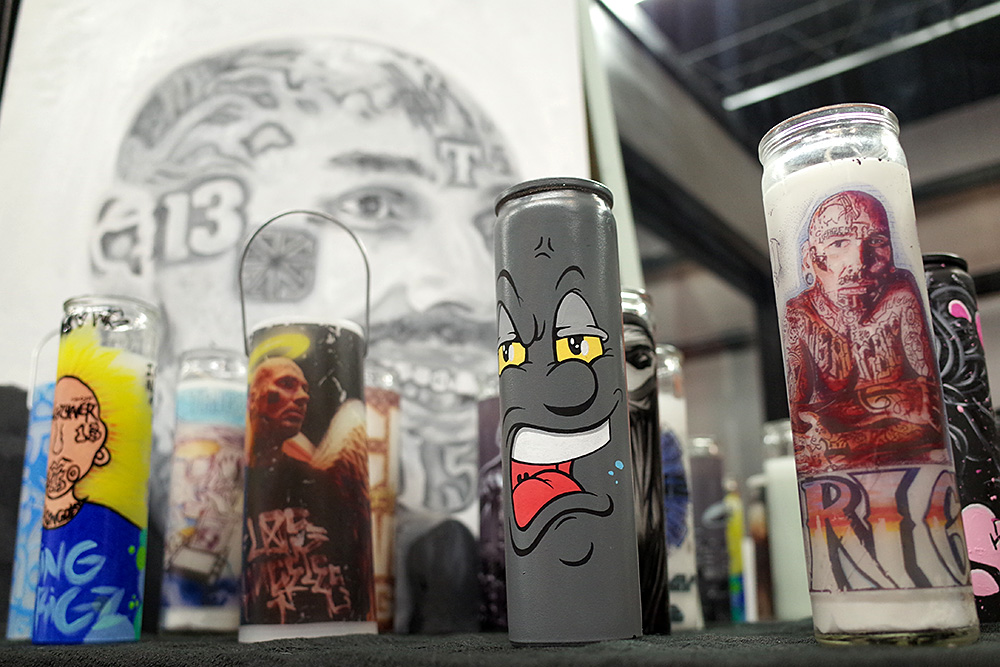 Huero is doing his best to maintain Trigz's vision for the shop, a place where creativity flows, all custom, all the time, at La Vida you won't see any flash on the wall. In the upcoming months you will notice they will be having guest spots by many talented artists.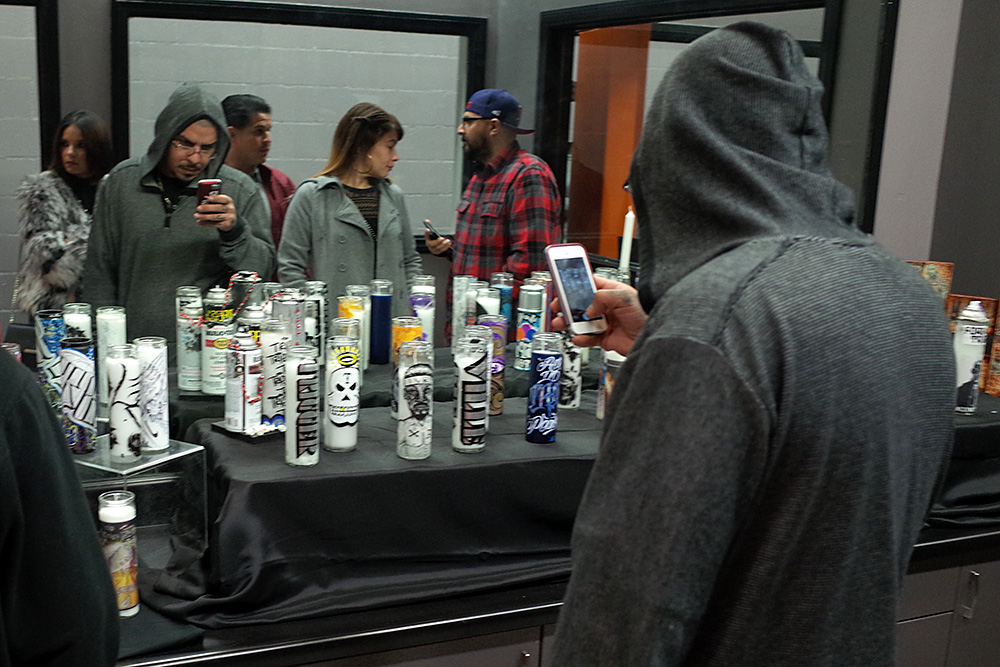 Huero alongside Never and Ruger are the three main culprits behind the TRIGZ FOREVER mural you see behind the shop.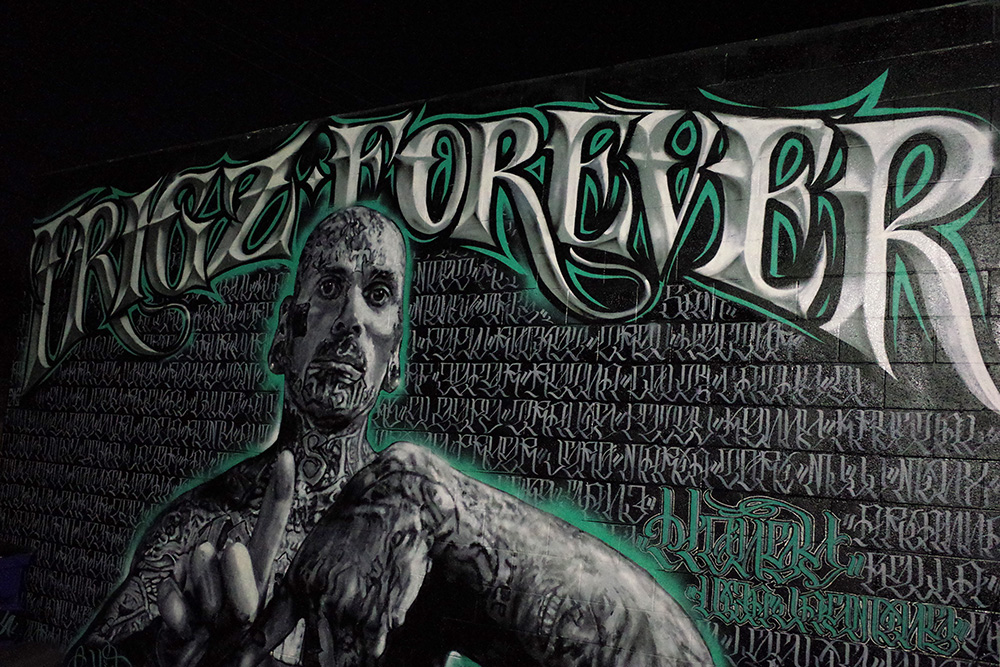 While many of the candles were sold more keep coming in as people stop by,  pay their respects, and check out the mural. If you are in the area, you can head over to La Vida Tattoo and buy a candle, if not the remaining candles will be available for purchase online by week's end.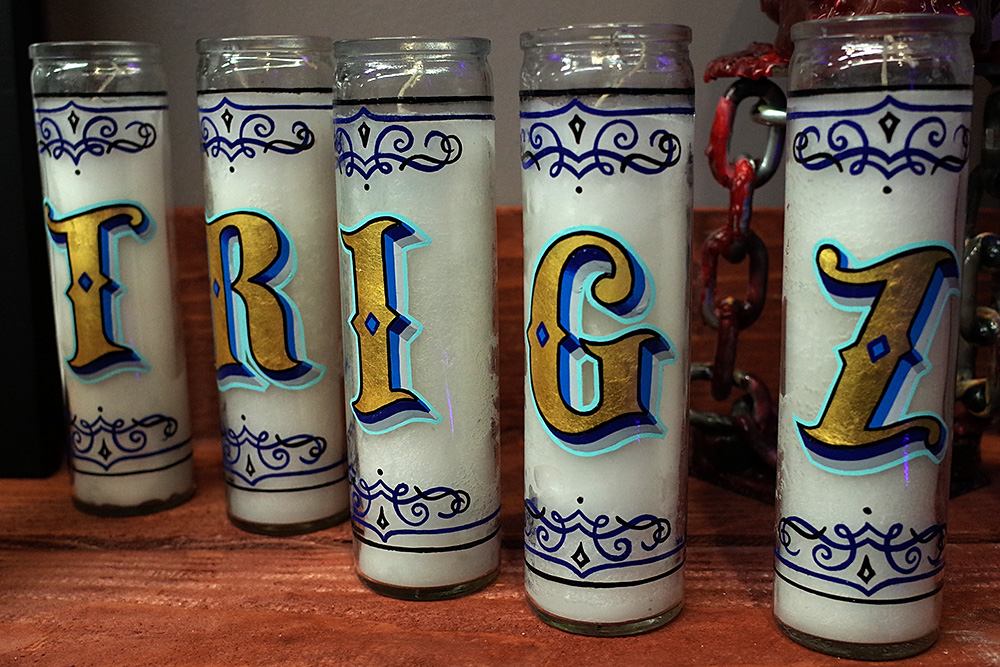 The new La Vida Tattoo is located at:
6342 LAUREL CYN BLVD
NORTH HOLLYWOOD, CA 91606