Being a true lover of the culture, there are many joints that I revisit every now and then to remind myself why I'm forever in love with hip-hop. There are certain essentials that take you back to that first time you borrowed mom's whip and rolled out with the squad. Definitely traveled through the spectrum from Suga Free's The Street Gospel to the futuristic Common album that everybody slept on (Electric Circus). Being in the West Coast at the time was rough, witnessing our sound getting eclipsed by the South and the Midwest, almost as if the Chronic didn't just barely change the entire game for a generation to come (whatever happened to Hitman?).
I, like many impressionable teenagers at the time, tried to avoid most of the conflict consistently being released in the East. The Jay Z—Nas had already set the rap world at major odds with the shots fired on Blueprint and Stillmatic. The feud between 50 and Ja was heating up to a career ending high. D-Block was still battling Diddy trying to win back their publishing. Beanie's state property was falling apart faster than the movie could make the rounds!
If you were a fan at the time and not seriously listening to Death Cab for Cutie or pop-punk like most hip-hop reviewers of today were from East to West, then you know that the most consistent camp was the Dipset crew. With some classic Rap City appearances, Harlem's very own Cam'ron with his protegé Juelz Santana, Jimmy, Freekey, and JR all formed together to create a moment in music history. This week marks the 10th year anniversary of one of the last true New York classics, Cam'Ron's Purple Haze – an album that while vastly underselling its predecessor (2002's platinum Come Home With Me), many feel it was the apex of the New York sound and helped shape a whole generation of hip-hop heads (myself included).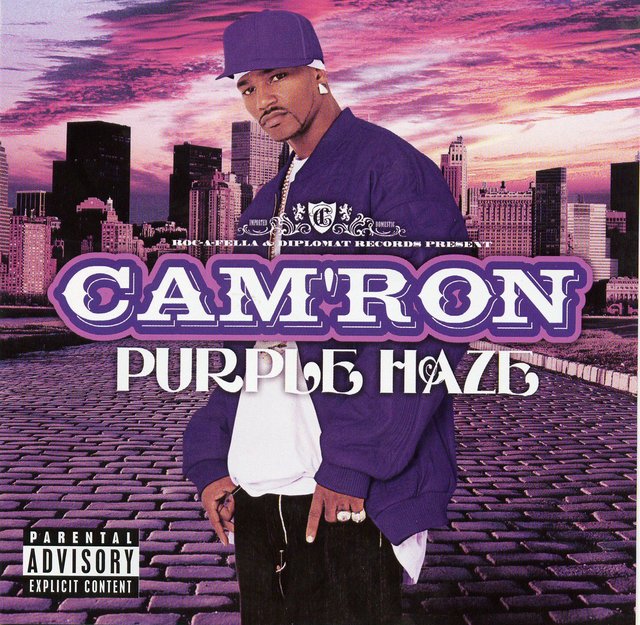 Regionalism is a dying form of American expression in a time where Australians can sound crunkified and get nominated for Grammys, but there was a point where everyone had a stylistic demeanor and dialect endemic to where they grew up. Harlem has always held a high space within the black creative world, since it was the home of the Renaissance that brought writers and poets like Langston Hughes and Richard Wright to national literary prominence. Whether it was the street fashion initially started by Dapper Dan, to it being the hometown of infamous drug icons immortalized by street culture such as Nicky Barnes and Alpo (who Cam would later play in Paid in Full).
So it only fit for Big L's main man and Ma$e former teammate (Killa Season will go down in history as one of the best) Cameron Giles to not fuck tradition up and create his own lane. At the time, Cam was already known within the streets from New York to Ohio almost singlehandedly, concurrently with Clipse of Virginia leading the resurgence of coke rap. Having his previous releases on Epic prove his marketability and capacity to drop hit songs ('98's Confessions of Fire and 2000's S.D.E.) Cam'ron's signing to childhood friend Dame Dash's Roc-A-Fella with an alleged 5 million dollar advance set the stage for him to run the game. And from 2002-2004 to, he ran the game as a whole with his Diplomats crew.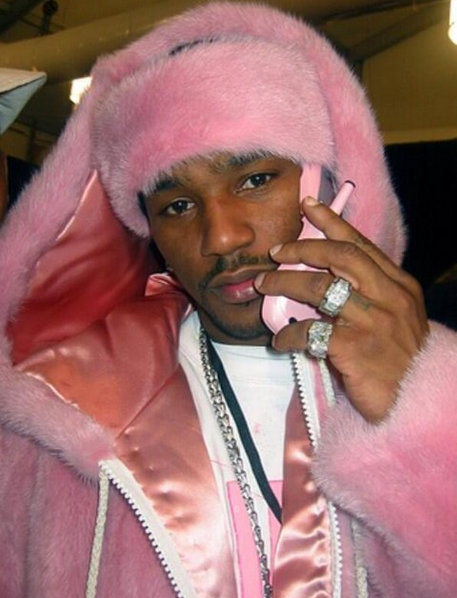 "THE BEAUTY OF KILLA CAM IS THAT HE IS ONE OF THE MOST SURREALISTIC, COMEDIC GANGSTER RAPPERS THAT EVER LIVED."
Between being filled with skits that follow the Uptown legend's interactions with ex-crackheads, hoodrats leaving their kids with grandma ("Man, fuck your kids!") and struggles with wifey, Purple Haze's continuity in the skits made it the hood's prime example of a body of work dripping in non-sequiturs – a cinematic feel that made it ever so popular. The legendary album was recorded in 2003 on the heels of the successive second Diplomats album, and production was dealt with primarily by the in-house craftsmen at Roc-A-Fella, such as Pop & Versatile, who provided the underrated jam "Soap Opera" which should have been the lead single instead of "Girls." Common collaborators The Heatmakerz started the album out with the Pre-Waka high-spirited intro "More Gangster Music" with verses laid by a young Juelz Santana. The Heatmakerz also produced the fake patois anthem "Killa Cam" featuring Opera Steve ("This the realest since Kumbaya!").
Meanwhile the chipmunk soul golden boy Kanye brought Syleena from his "All Falls Down" era to be fur-addicted Cam's partner in the hit "Down & Out" ("My closet's a Pet Sematary"). The beauty of Killa Cam (pause) is that he is one of the most surrealistic, comedic gangster rappers that ever lived. I heard Brian "All Day" Miller produced the shit out of that joint on the low, though – but that's okay because they ended the album with "Dipset Forever" which is a top 5 College Dropout beats to ever be out.
Most of my boys used to clown me a former backpacker of the truest form (cue Little Brother's Lovin' It) for being a fan of a rapper that many feel came with nursery rhymes ("I'll leave you wholly-holey, you'll say holy moly" from "Get 'Em Girls"). But it wasn't till I took creative writing in college and learned about things like onomatopoeias that I realized the unsung brilliance of Mr. Giles. At his most popular on Purple Haze, he was advancing the scene with his words – evident in "Get 'Em Girls":
"Fuck a Sizzler Steak; my estates, they sizzle/Ate, boom boom, my ace boon coons/Shake, bake, skate, vroom vroom/Seven to eight, zoom zoom, boom boom tune/'Fore I get life, that boom boom room/Wreckx-n-Effect's, zoom zoom in poon poon/Since the movie Cocoon, had my Uzi platoon."
There was such range shown in the 24-track epic. From the introspective "Take 'Em To Church" to the Earth, Wind & Fire ode "More Reasons," which featured the king of ghetto fabulous Jaheim.
With the most effortless cadence, Cam'ron took a page out of Dr. Octagon's book with lyrical adventures that at times bordered absurdity, threatening to shoot Siskel and Ebert ("Get Down") while wearing crocodiles straight from Dundee ("Leave Me Alone, Pt. 2") . The savant of the rap world proved himself worthy of the restoration and newfound recognition that came his way through social media's reclamation of early rap battles with Bill O'Reilly; leading the controversial Stop Snitchin' movement via Anderson Cooper; and was proof of the strength of the Roc-A-Fella promotional team.
Purple Haze has – ten years later in a world filled with derivatives – shown itself to be the initial template for a host of relevant artists of today.