It's incredible to think that another decade has passed. If you're like me, time lost all feeling the moment we hit the millennium. 2011 or 2019 — it all feels like the same level of cautious and bleak, hopelessly optimistic while staring at your phone for, like, twelve hours a day. But if there's one way to really chart the passing of the years, it's the publication of books. Countless books. Many of them you didn't know you needed until you turned the page and were pulled into its narrative. To commemorate the end of the decade, here are some of the best, most indispensable, books that you owe it to yourself to check out if you haven't. Remember — no list can be comprehensive but consider these titles books that rocked many a reader's world and just might do the same for you. 
Annihilation by Jeff VanderMeer
The first book in VanderMeer's influential Southern Reach trilogy, Annihilation really was a breakthrough. VanderMeer had been writing amazing majestic fiction for years — books like Finch and City of Saints and Madmen — but it wasn't until he put out Annihilation that things really kicked into high gear. At the center of the trilogy is Area X, a sectioned off geographical terrain that defies human understanding. Nature has reclaimed all that humankind had erected, and every expedition into Area X has ended in failure. At the beginning of Annihilation, the 12th expedition is about to commence. The novel has since been adapted into a film of the same name starring Natalie Portman. To say the least, Annihilation is a book that helped define the speculative fiction boom of the decade.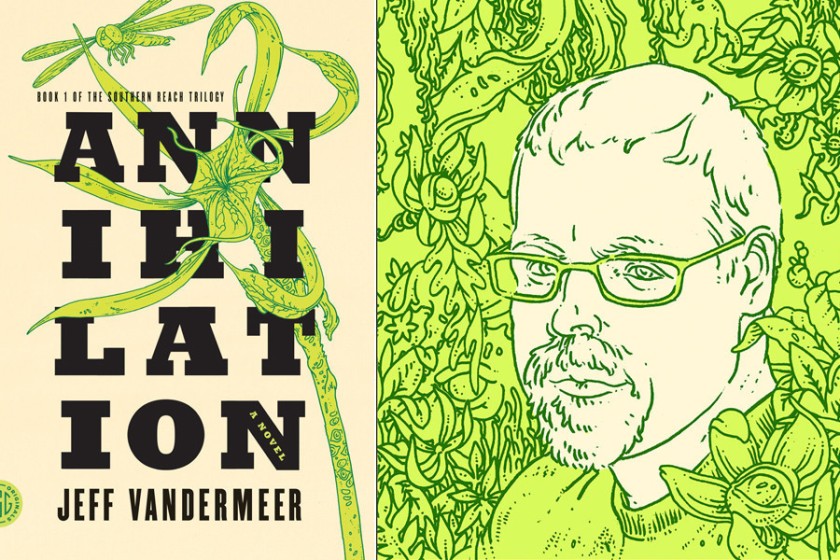 Her Body and Other Parties by Carmen Maria Machado
It's rare to see a short story collection reach such a wide audience. It's a shame such a sentence ever needs to be written but there's truth to the limited traction collections have had in the past with the "general reader." But Carmen Maria Machado's exuberant collection, Her Body and Other Parties, exhibits a grand collection of cutthroat dystopian feminist narratives. From a story that reimagines every episode of Law & Order: Special Victims Unit to one that discloses a woman undergoing a "husband stitch" or vaginal tuck procedure, the collection is the sort that'll leave you breathless with its range. One of my favorite stories involves the end of the world through the lens of a woman's various sexual encounters over the years. Her Body and Other Parties is a book that defined the 2010s.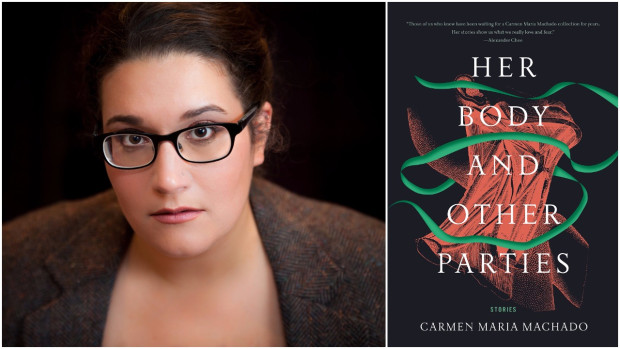 Citizen by Claudia Rankine
I'll say it, flat out, this book should already be on your bookshelf. Ideally, you've already read it. Maybe more than once. If not, it's okay, I'll forgive you... but pick up your copy. Rankine tackles one of the most sensitive and important topics, the ongoing and increasingly profane racial encounters in modern day America. It can start with pretty much anything — a slip of the tongue, everyday selfishness — as much as it can be something as physical as police officers racially profiling someone and beating them with no provocation. Citizen takes you to the depths of how America has changed, and maybe hasn't changed much at all. The pinnacle of the book's bold statement can be seen in how successive editions of the book include an ever-ongoing list of racial aggressions dealt in America. The list keeps growing. The book keeps selling but the list keeps growing. Citizen is as important a book as any.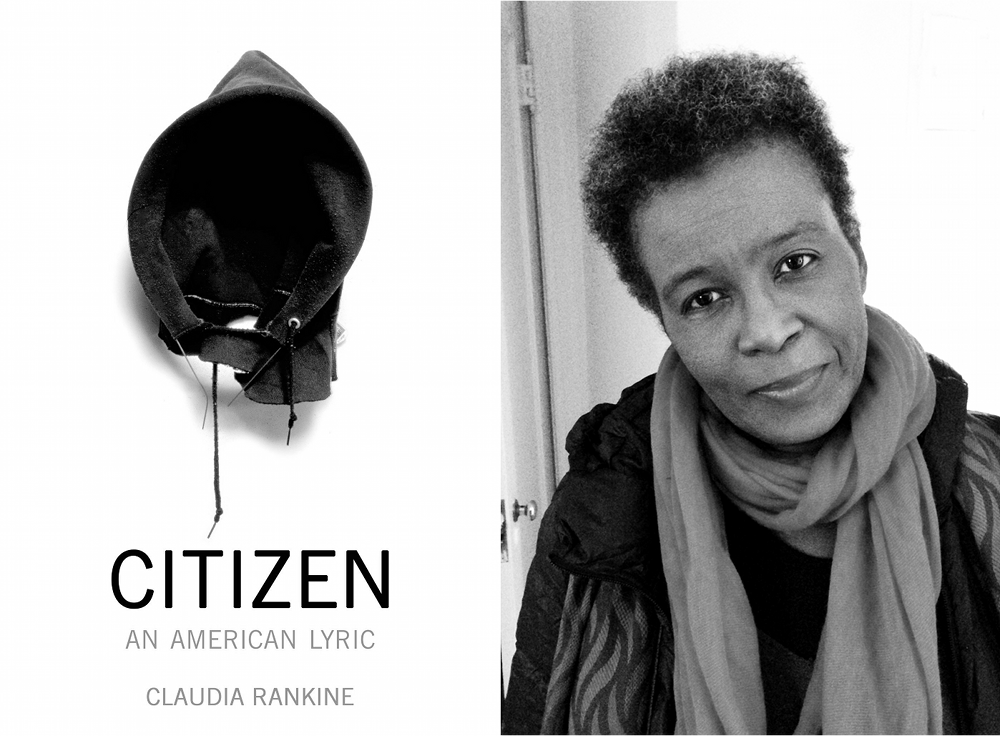 Paul Takes the Form of a Mortal Girl by Andrea Lawlor
There's a backstory behind the publication of every book, and Paul Takes the Form of a Mortal Girl has one worth every telling. Initially a book rejected by numerous publishing houses, it found a home at Rescue Press in 2017. Fast forward some years and acclaim from the likes of Eileen Myles, Maggie Nelson, and Michelle Tea (not to mention coverage in the New Yorker and Lambda Literary), and it was reissued this year by Vintage/Pantheon. The front cover touts single-word blurbs like "tight," "deep," and "hot," and let me tell you, the novel is every bit all of the above. Paul, our narrator, is a shapeshifter. He can transform his body and gender to fit his needs, and as the title suggests, at the beginning of the novel, he wants to know what fucking is like for girls. The book is like if Less Than Zero wasn't written by Bret Easton Ellis and had more substance to its narrative, you know instead of it just showing off and being about vacuity, drugs, and more drugs.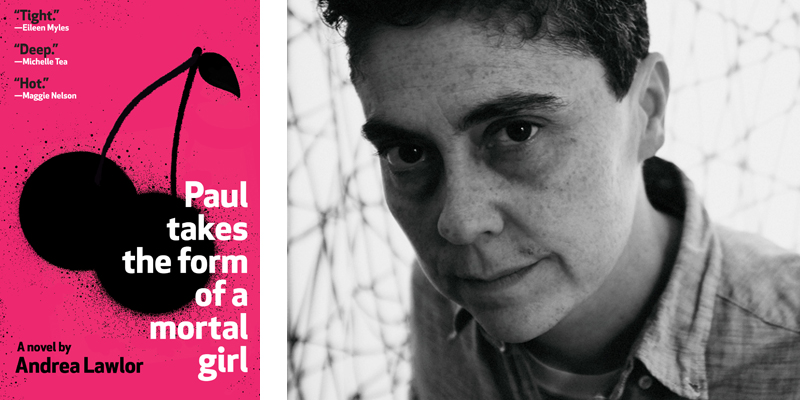 Go Ahead in the Rain: Notes to A Tribe Called Quest by Hanif Abdurraquib
Hanif Abdurraquib writes about music and culture with the cadence of a masterful poet. It makes sense, given that he has two must-read poetry collections (A Fortune for Your Disaster and The Crown Ain't Worth Much) and has spent years on his craft, and equally as long with live performances. The result is apparent in his third book, Go Ahead in the Rain: Notes to A Tribe Called Quest. From the introductory essay alone, you can feel the book pulsating in your hands. There's rhythm and dire importance in every word. You can't help but keep reading, even if you haven't ever listened to A Tribe Called Quest (how?). The book is as much about the group as it is about fandom and finding yourself in a culture that flanks you from all sides.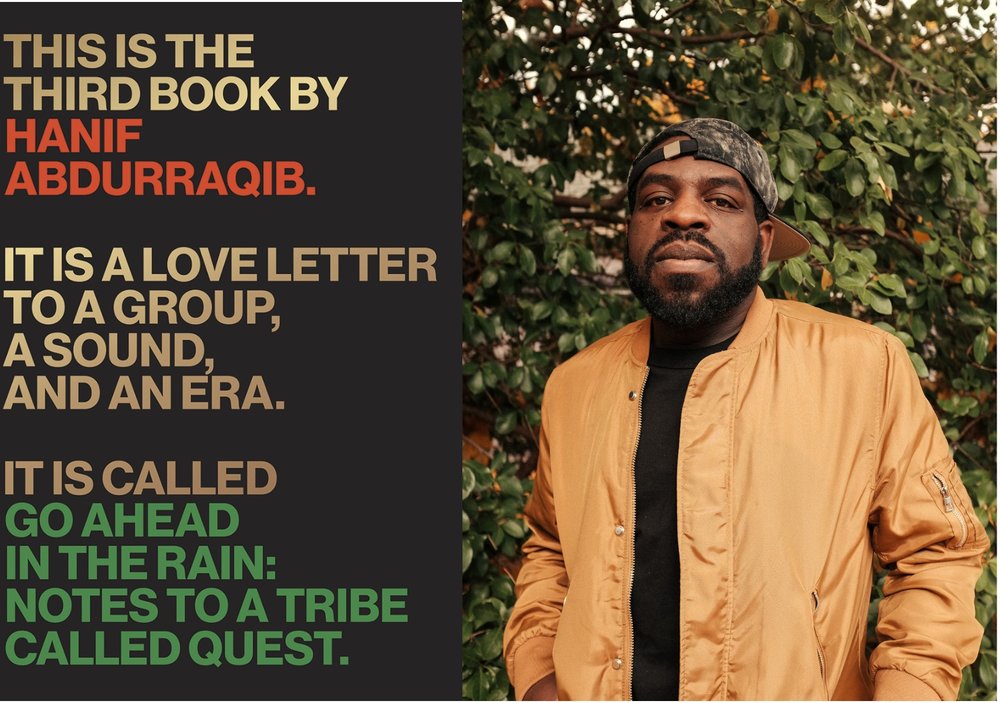 Friday Black by Nana Kwame Adjei-Brenyah
When this book was published, it felt like fire on the fingertips. There was nothing quite like it, and it became a book that got literary circles talking. You'd think the proverbial literary circles would always be talking, what with social media and all, but that's actually not always true. It's rare when a book is on the tip of everyone's tongue, but Friday Black was a debut like none other. In fact, like Carmen Maria Machado's debut collection, Nana Kwame Adjei-Brenyah crafted a diverse and haunting array of stories, the likes of which are so unique and timely. Picking up the book, you're introduced to the world of Friday Black with the relentless story, "The Finkelstein Five," in which the narrator introduces a Blackness rating scale from which he sets his Blackness to suit any situation. Adjei-Brenyah takes our modern reality and expertly points to its faults through the prism-like draw of fiction.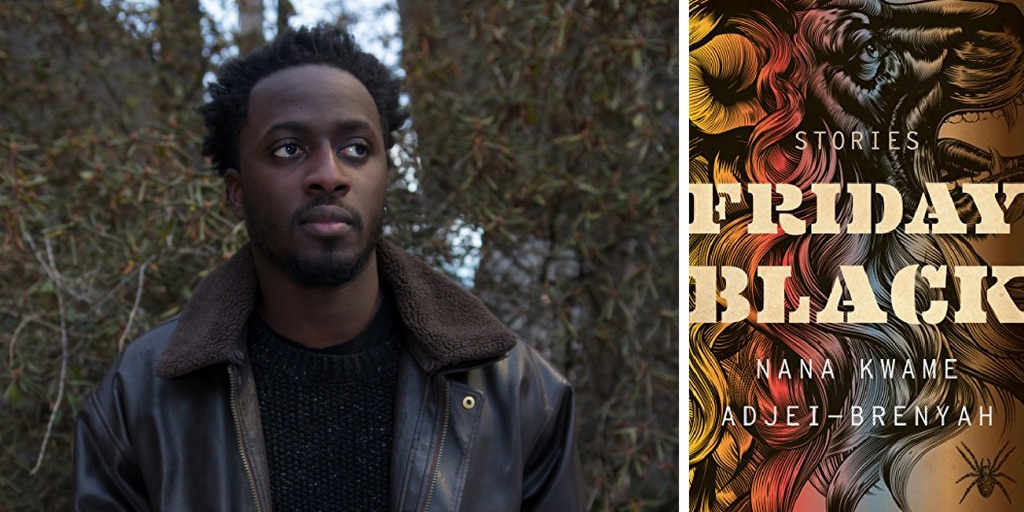 LIVEBLOG by Megan Boyle
Back in 2013, author Megan Boyle was skirting through life unhappily and decided to take the draw of social media and document every waking moment of her life online as a means of being accountable for her actions. The result is a 707-page tome as immensely readable as it is honest, and about as close as we've gotten to a completely transparent report from life. Boyle's LIVEBLOG has been compared to the work of Karl Ove Knausgard and, of course, the work of young emerging writers operating in a visibly online space, but Boyle has really done something special here. Unlike other writers who hunt down the emotional resonance of an action and "show" or extend it for narrative vibrance, Boyle keeps things as-is, like a journal. The book is also hilarious, with countless magic moments that could only have been caught in the moment. A sort of "you had to be there," but because LIVEBLOG is so masterfully rendered, you get to be there.
Ducks, Newburyport by Lucy Ellmann
Another tome of a book, Lucy Ellmann's Ducks, Newburyport ranks in at over a thousand pages, with a stream-of-conscious narrative that reads so freely, most of those pages will fly by without you even realizing. At the core of the book is an Ohioan housewife deep in thought while making a midday tart in the kitchen. There's also a mountain lioness in search for her cubs while in the face of her shrinking natural habitat due to climate change and deforestation. Beyond all of that, the twin narratives coalesce into a book that captures our current human condition so masterfully you'll gladly carry it with you, regardless of its physical weight. Ducks, Newburyport is a complex book about a complicated time, and having arrived at the tail end of the decade, there's something prescient about the positioning of the novel, like a bookend to a decade.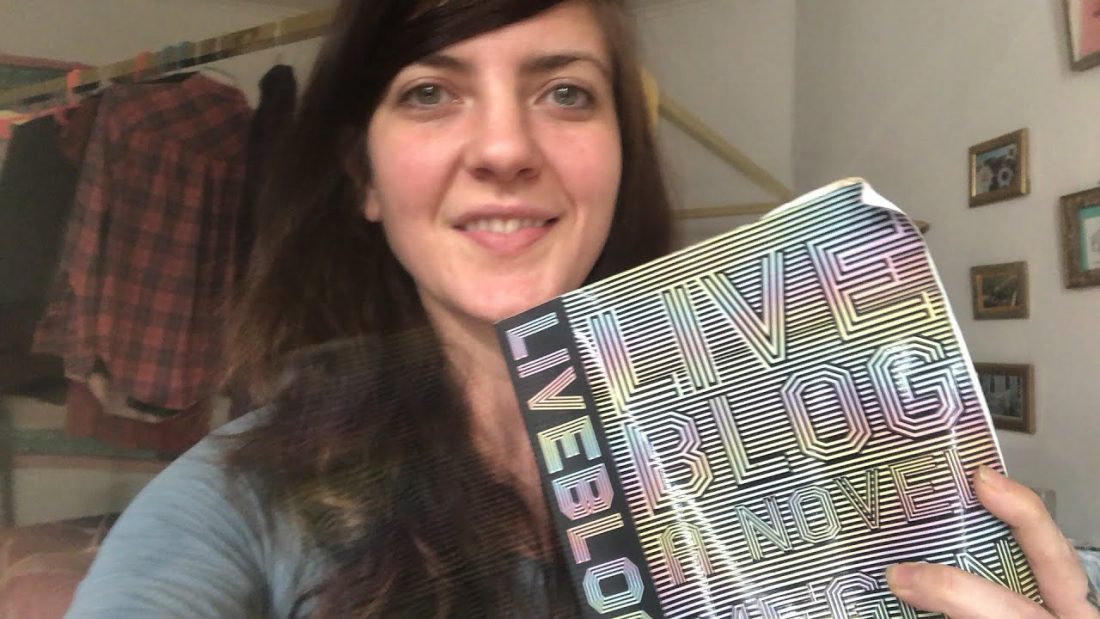 Problems by Jade Sharma
During her lifetime, Jade Sharma wrote just one novel, Problems. But it's quite the novel, a sort of touchstone that few novelists manage in a few books, much less their debut. But Sharma did it, and damn it is awesome and harrowing. So many lines are quotable for their punishing intensity. Just look at this one: "At some point you realize you aren't waiting anymore for your life to start. Your life's happening right now, and it's pretty dull." The novel centers around Maya, a young twentysomething trying to get by in New York on various gigs and while supporting her heroin habit. It's Maya's wit and brutal view of the city around her, along with her battle with loneliness and depression, that saves the novel from falling into the bloated category of NYC novels about young people fascinated and financially afraid of the city. It's so unique. Sharma left us a novel that, well, nobody but her could have written.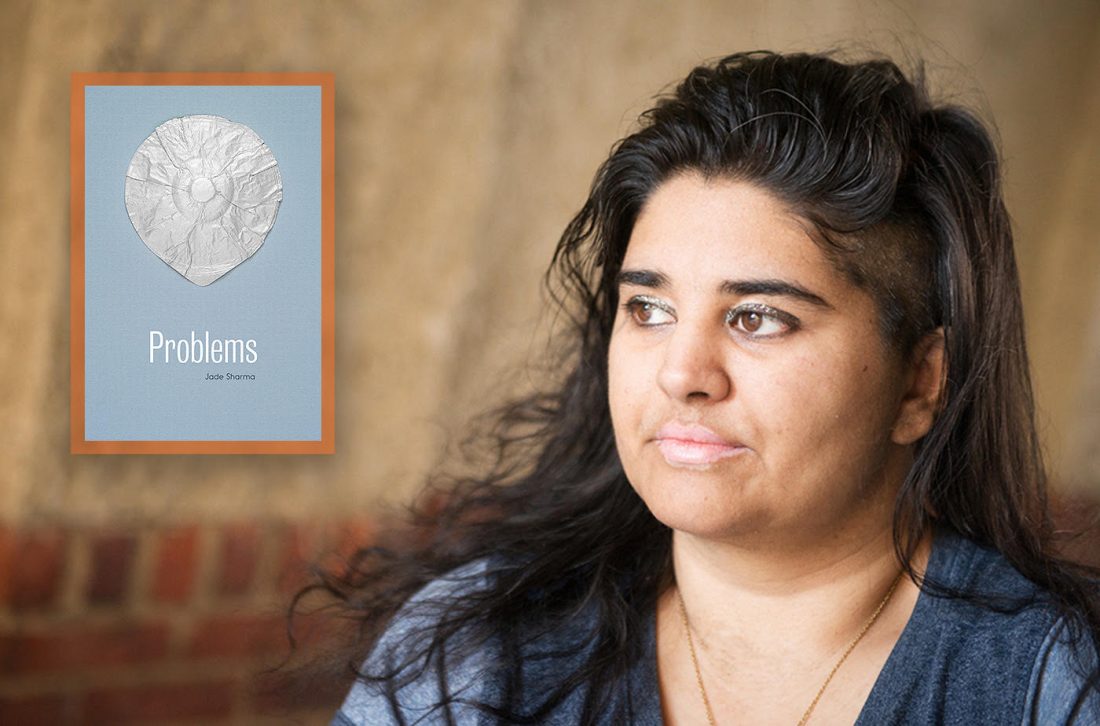 Autoportrait by Edouard Leve
Disclaimer: This book came out in French in 2005 but its English translation was published in 2012. I think that counts as having been published this decade. I want it to count, because Autoportrait is, quite frankly, an amazing display of both restraint and openness. Author Edouard Leve is, perhaps, known more for his last book, Suicide, a second-person narrative that acted as a response to a friend's suicide while, at the same time, becoming Leve's suicide note when he killed himself shortly after completing the novel. Autoportrait acts as the opposite to Suicide, a declaration of his life. In purely declarative and resonate sentences, Leve tells you who he is. He tells you what he loves most about travel isn't the vacation but the car ride from the airport back home, how he worries that his best days might already be behind him. The book reveals all and holds nothing back. It'll bring questions to mind as much as it brings tears to your eyes.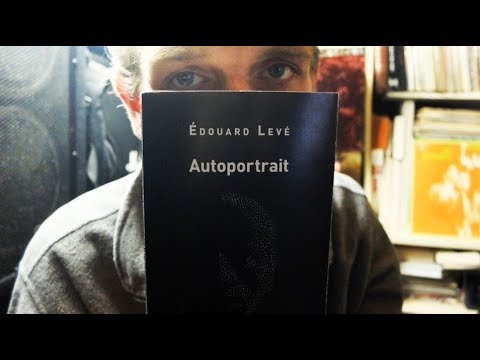 ***
Our team's collective favorite book of 2019, Bobby's This Is Not a T-Shirt, is getting a very special re-release this Friday, as first edition signed copies featuring an exclusive photo zine and a brand new cover designed by Bobby will be available on The Hundreds Online Shop for the first time.