Well, 2014 is coming to a close. I know people usually say the year went by so fast when doing a re-cap, but honestly I think time went by at a good pace. Having the good fortune to spend another year traveling and shooting photos with friends, it would only make sense to share with you some of my favorite photo sets from the past 12 months. So scroll down for a little photographic flash back and I hope you all enjoy the selected shots.
JANUARY: MONICA ALVAREZ
While out in N.Y. for Agenda Show, I had the chance to meet and shoot with Monica Alvarez. We linked up on a day that turned out to have some bad weather. Regardless we headed over to shoot at my friend Louie's loft in SoHo. While inside, we noticed the snow really started to come down. Seeing an opportunity, I asked Monica if she would be game to shoot outside on the fire escape. I think she saw it too because I got an enthusiastic "yes!" from her. Outside we we shot  a couple of looks in freezing temperatures, but you wouldn't know it by how collected she was with the look on her face. Being in L.A. and never getting snow out there, this was a rare moment for me, and I was glad to have been able to shoot this with Monica. She definitely showed her ability as a model to get the shot, no matter the condition.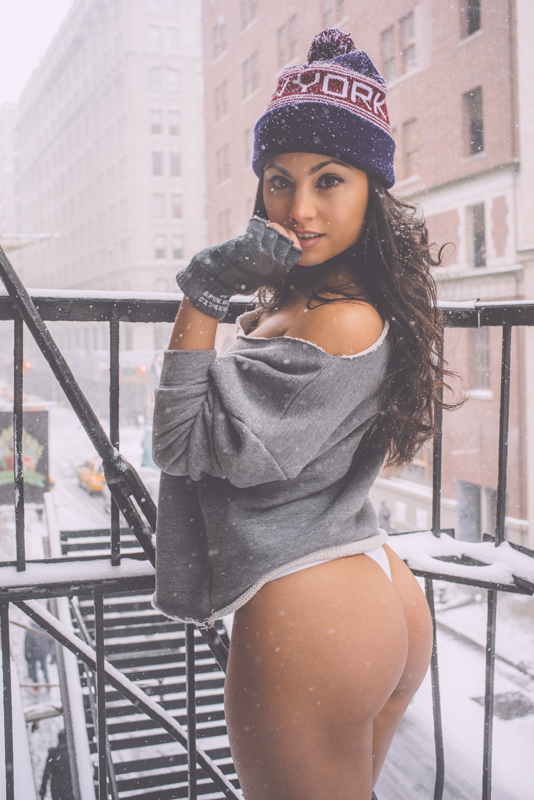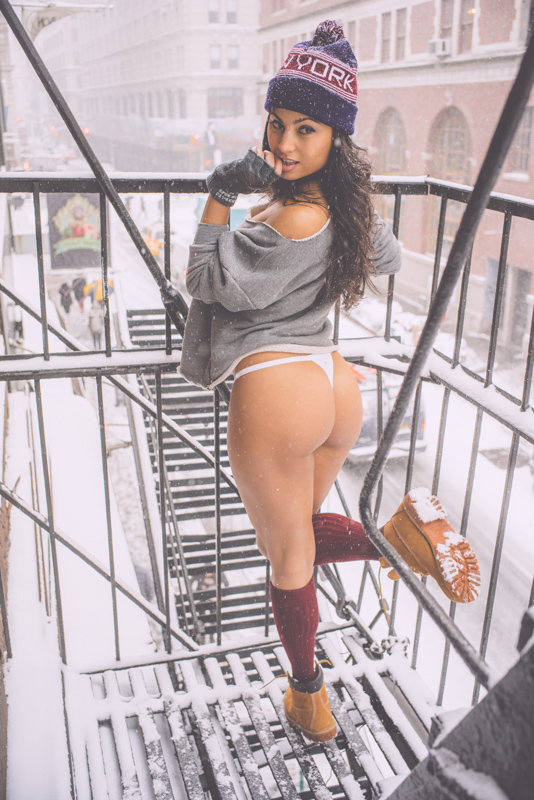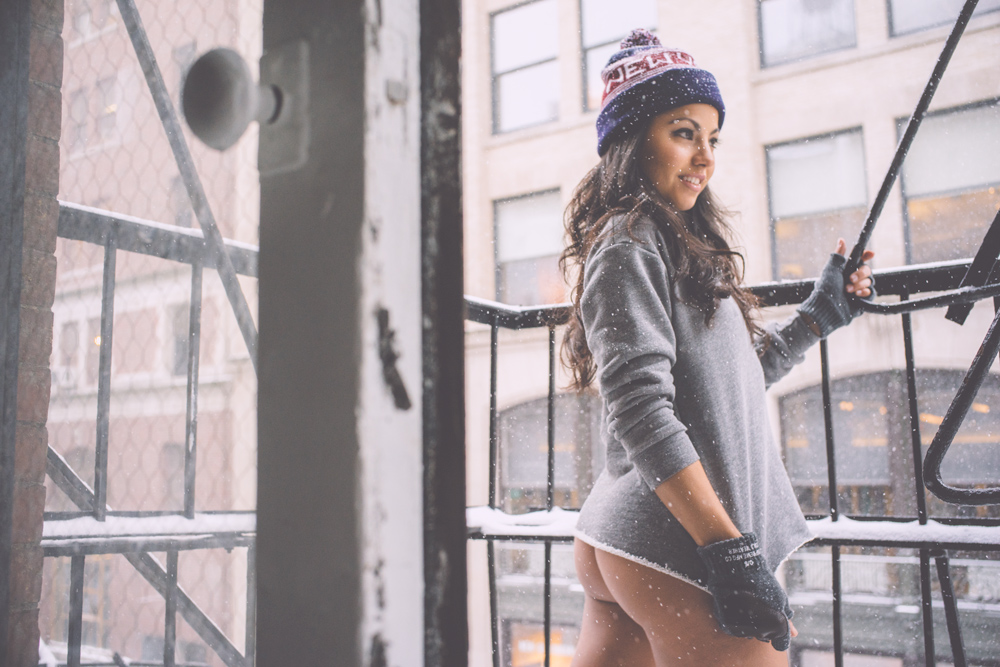 JANUARY: SNOW STORM
I was truly having a great day out in N.Y. After my shoot wrapped with Monica, my good friend 13th Witness hit me up to go shooting in the snow with him, Jason Goldwatch, and Louie. I invited Monica along for the adventure and away we went. It was definitely an amazing time, shooting photos all over New York while the snow was falling. By the time we made it out to Coney Island, the snow had stopped, but left a blanket of untouched snow all over which was rad. I remember my fingers being so cold at one point, making it difficult to shoot. This night is definitely going down as one of the most fun nights of my life.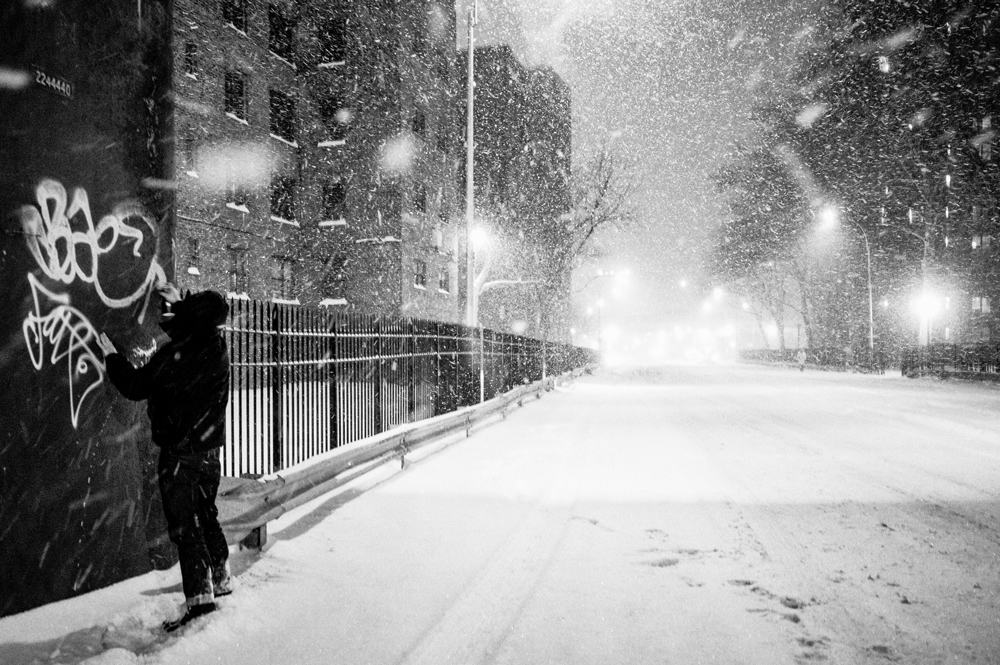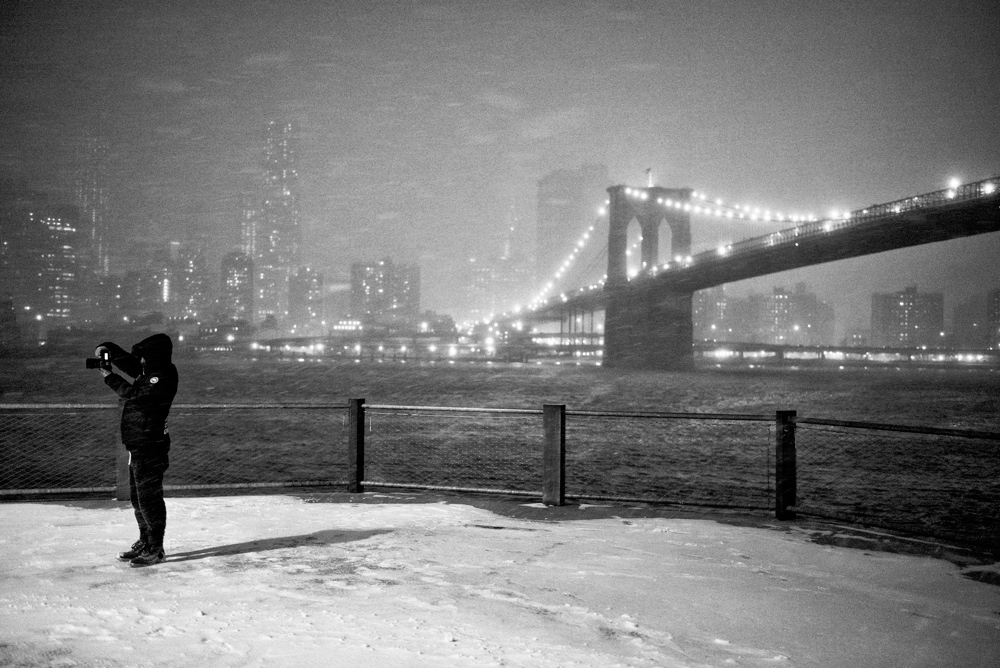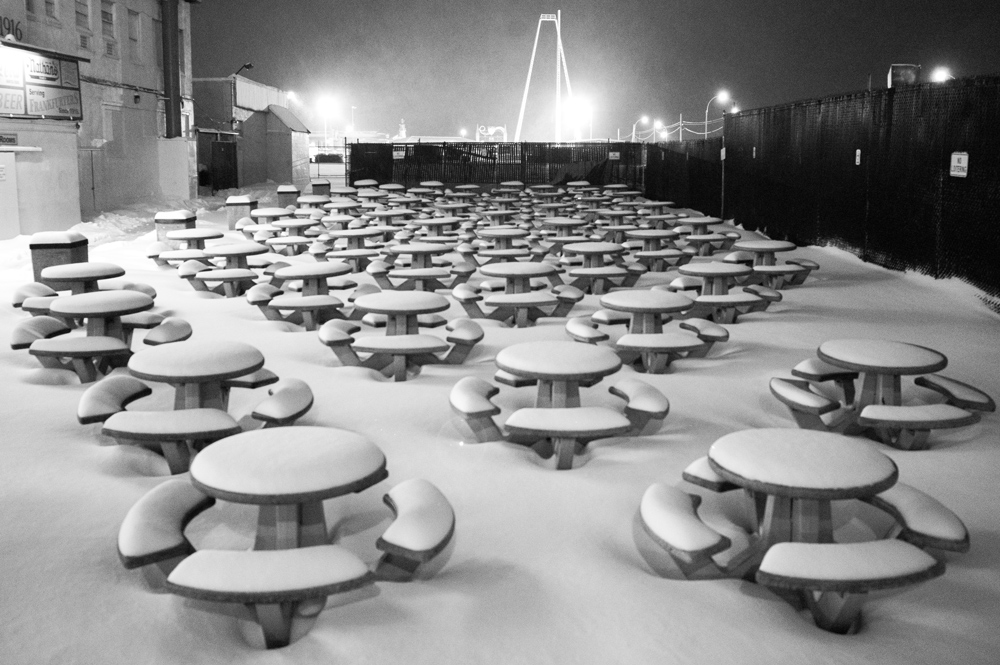 MARCH: SXSW
One of my favorite types of content to shoot is a good live concert. SXSW has plenty of those going on, if you didn't already know. I was at the Fader Fort and was able to check the YG set. He had just come out with his album and was making some big noise with his music. During his performance, I was able to capture one shot in particular of him tossing a blunt into the crowd. It was just one of those moments that would make you pat yourself on the back for capturing. I am sure it will remain one of my favorite photos for a long time.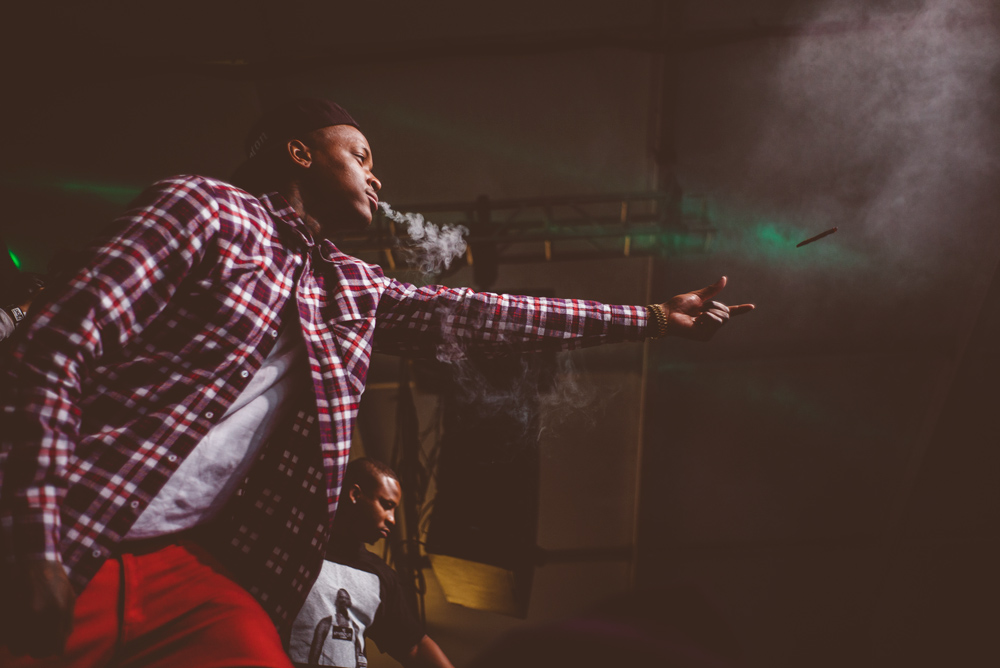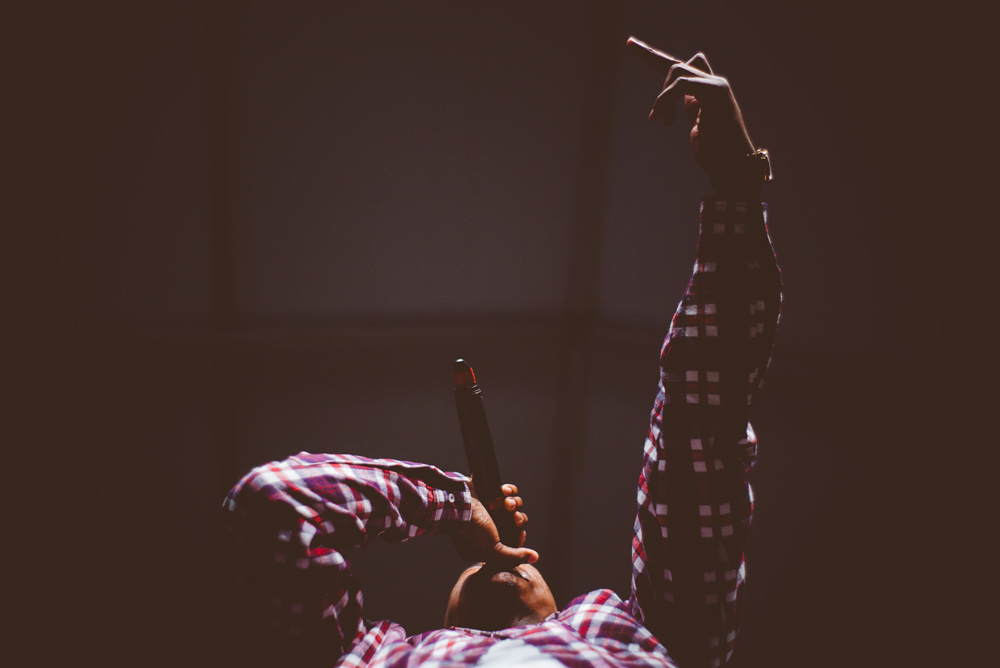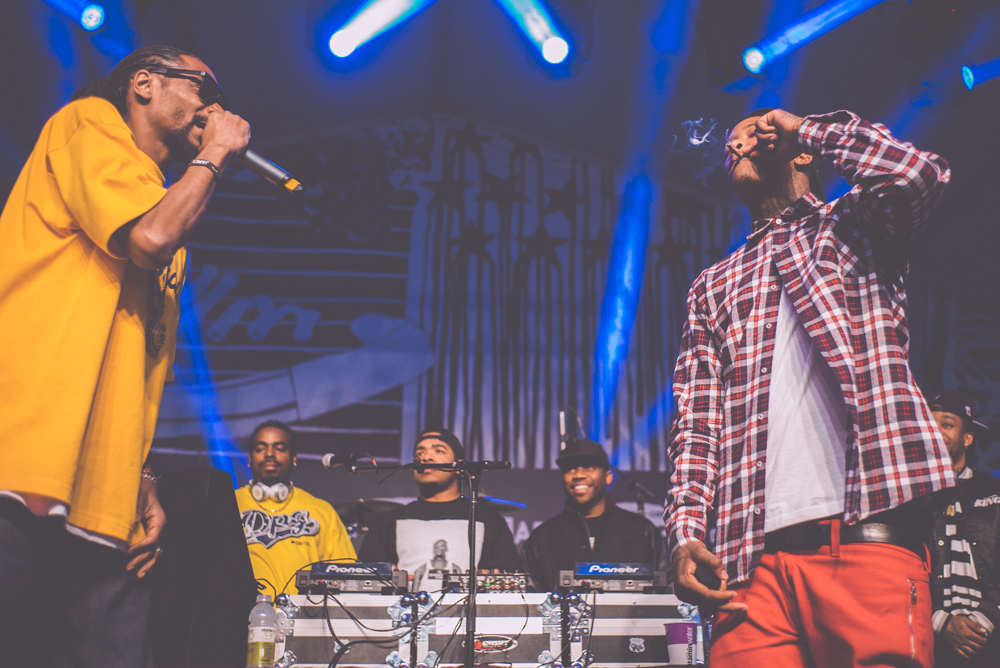 MAY: KARRUECHE
When Bobby hit me up asking me to shoot for The Hundreds Magazine, I was instantly down. I felt it was awesome and a compliment for him to ask me, considering he usually shoots all of the covers and main articles himself. So I find out I am going to be working with Karrueche. Being that this was for the summer issue, it seemed like a fun idea to have her wash Bobby's Delorean. This was selected as one of my favorite sets – aside from enjoying the photos captured, I don't know when the next time I will be able to photograph a beautiful woman hand-washing a Delorean like this. Thank you again, Bobby!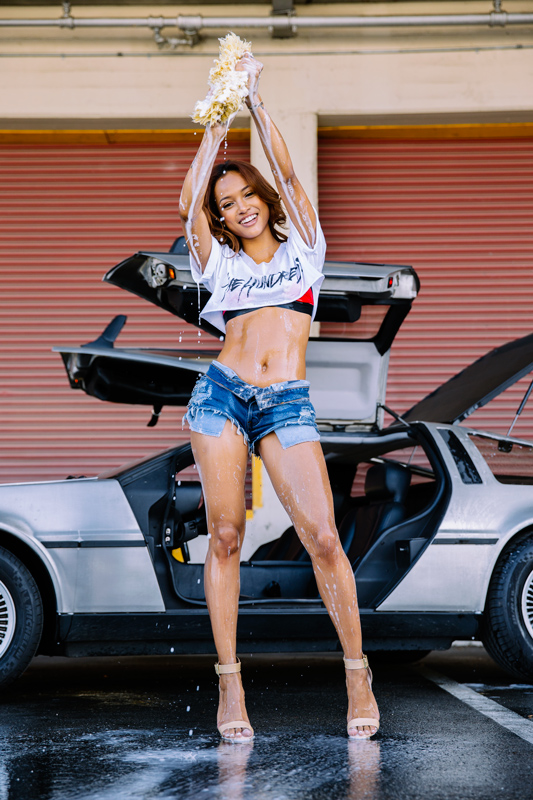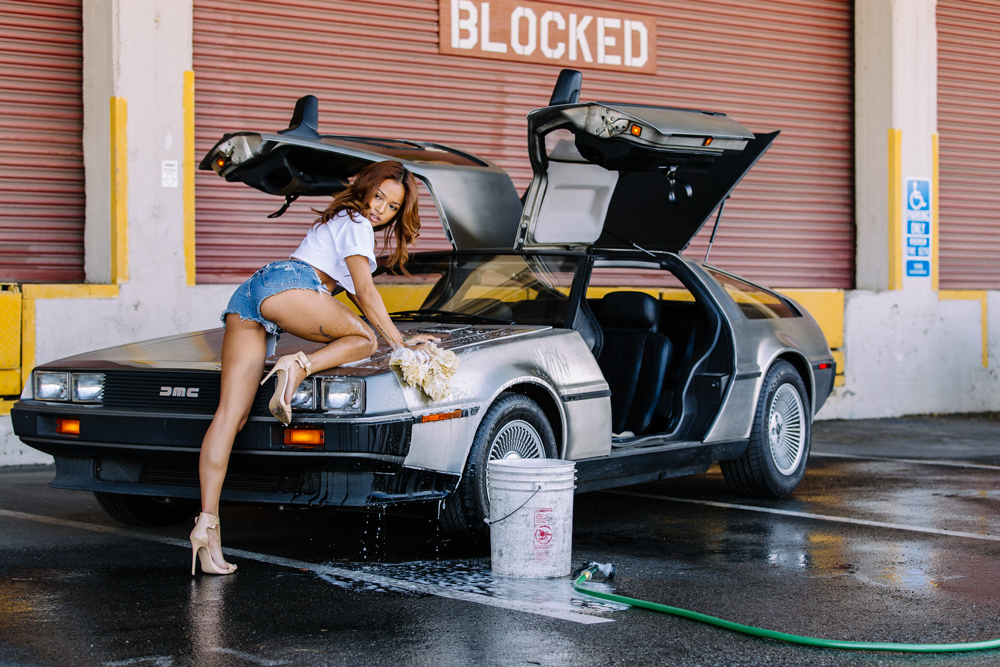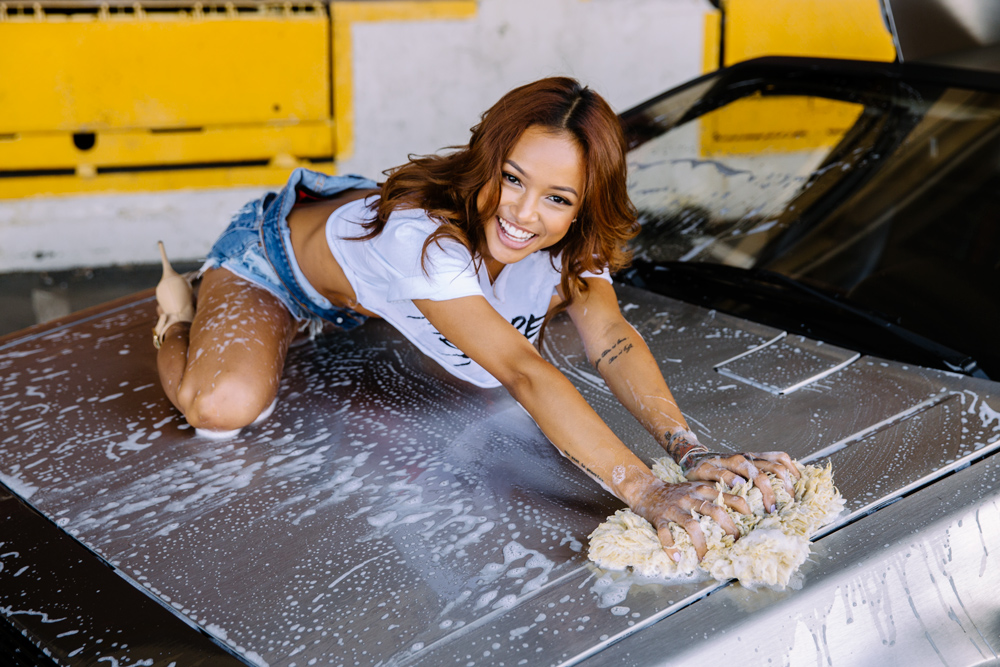 JUNE: GARY, INDIANA
While out in Chicago visiting trashhand, he took me on a drive to Gary, Indiana. He mentioned there were some abandoned places here, but words couldn't prepare me for what I saw. Large schools, apartments, and churches all falling apart due to lack of upkeep. Again, living in a place like L.A., this is a rarity, where as soon as something is vacant, someone is there to tear it down immediately for a Starbucks or shopping center. This was a big eye opener to the economic state of just one city in America.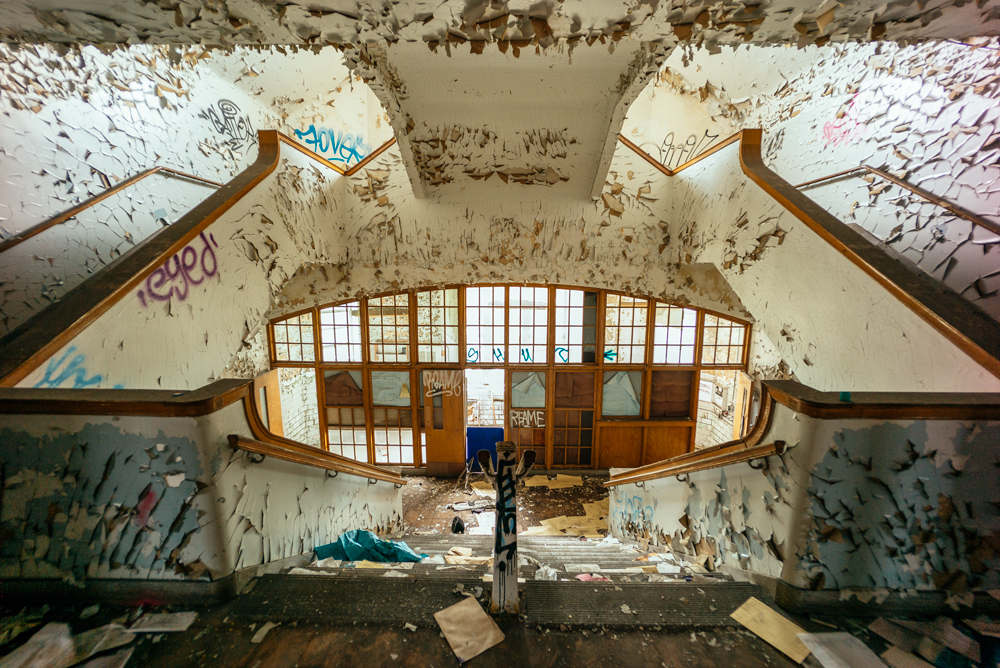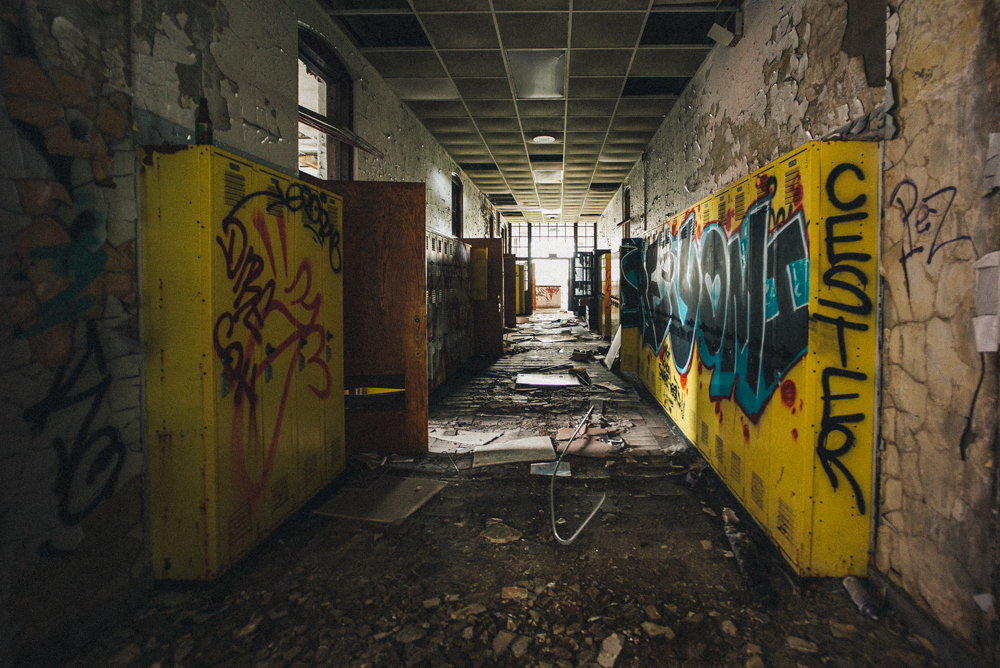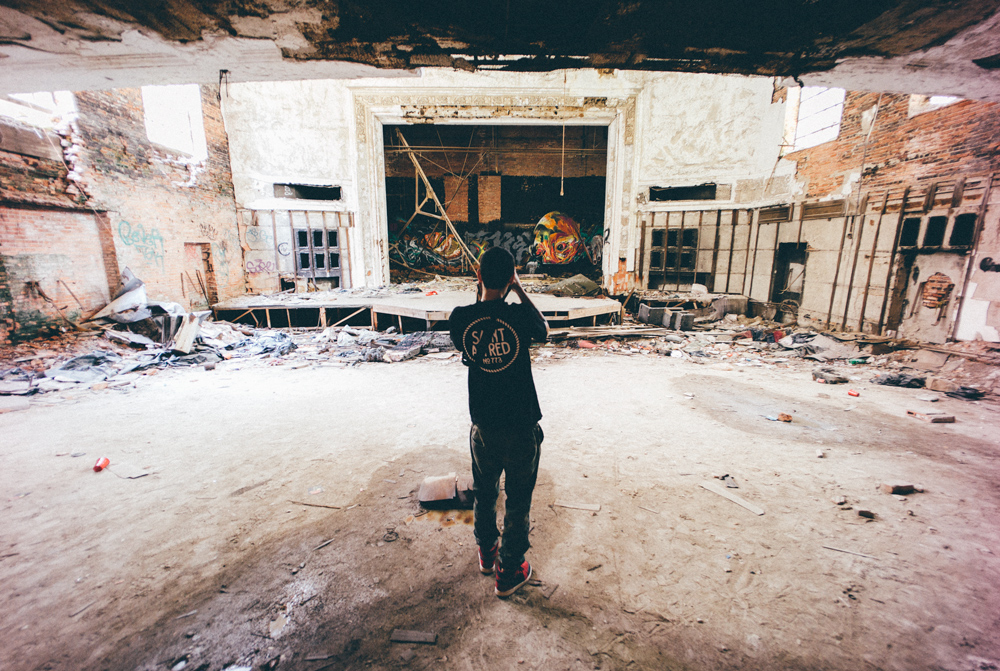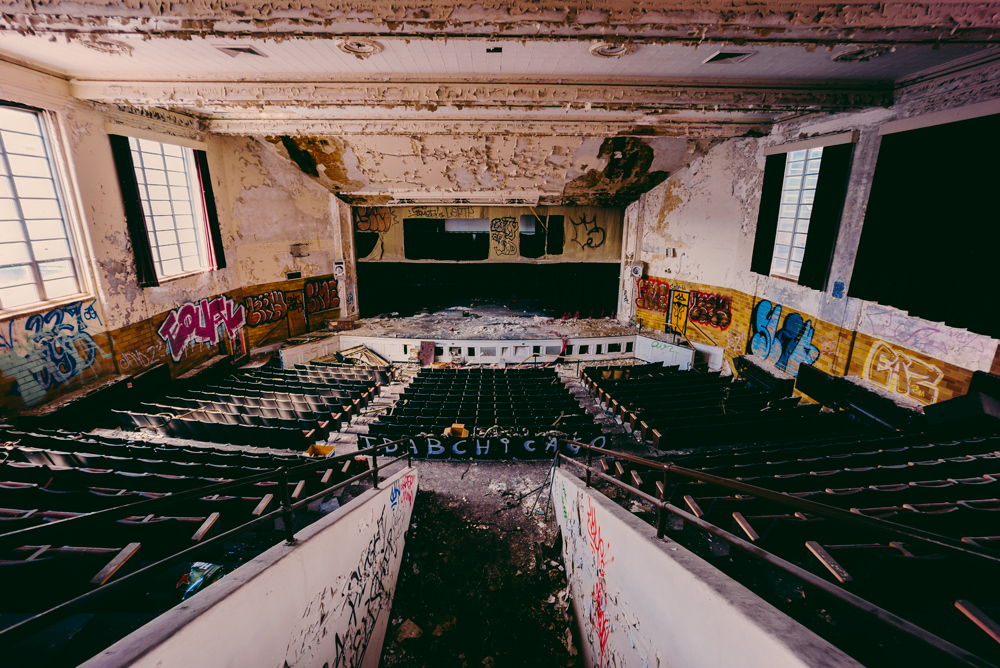 JULY: #STREETMEETNY WITH 13TH WITNESS
I have been doing the Street Meets with The Hundreds for over a year now, and I must say they are one of my things to do. Based on bringing together the photographic community to not only share a common love, but to hopefully inspire. So while back on another trip to N.Y., it only made sense to have one with 13th Witness. He and I were both shocked and grateful at the amazing turnout we had. I must say it was a fun time mobbing through SoHo, Chinatown, and onto the Brooklyn Bridge. And to share times like this with your good friend and a crew of photographers is amazing.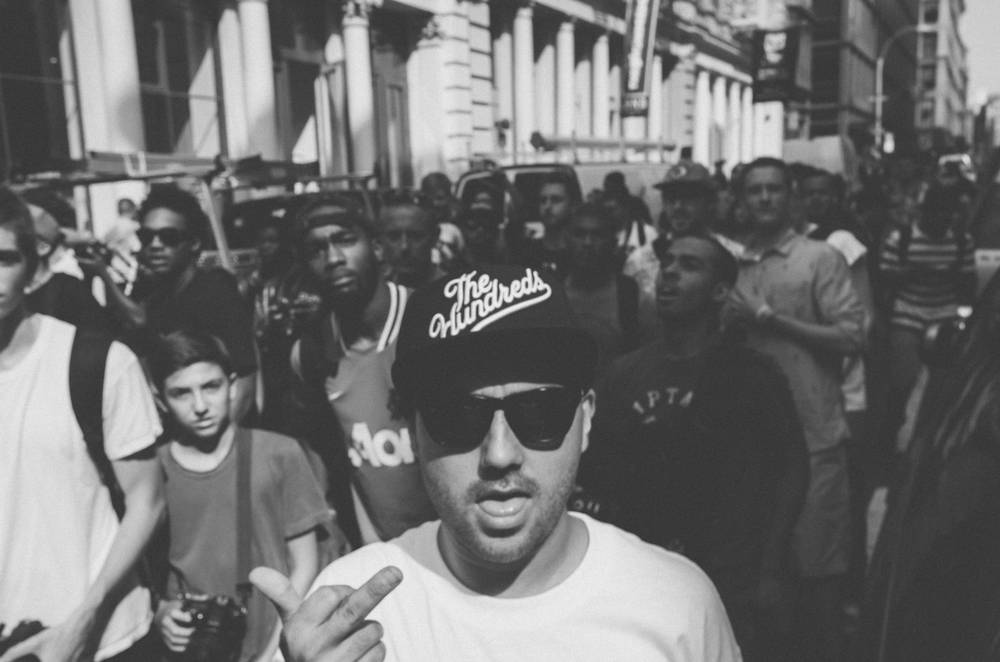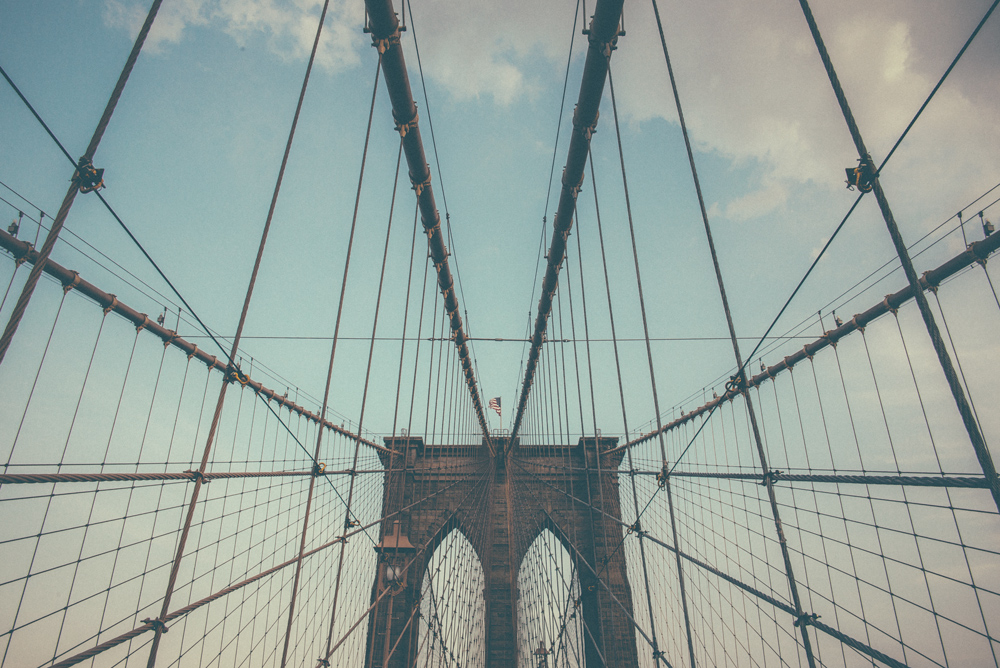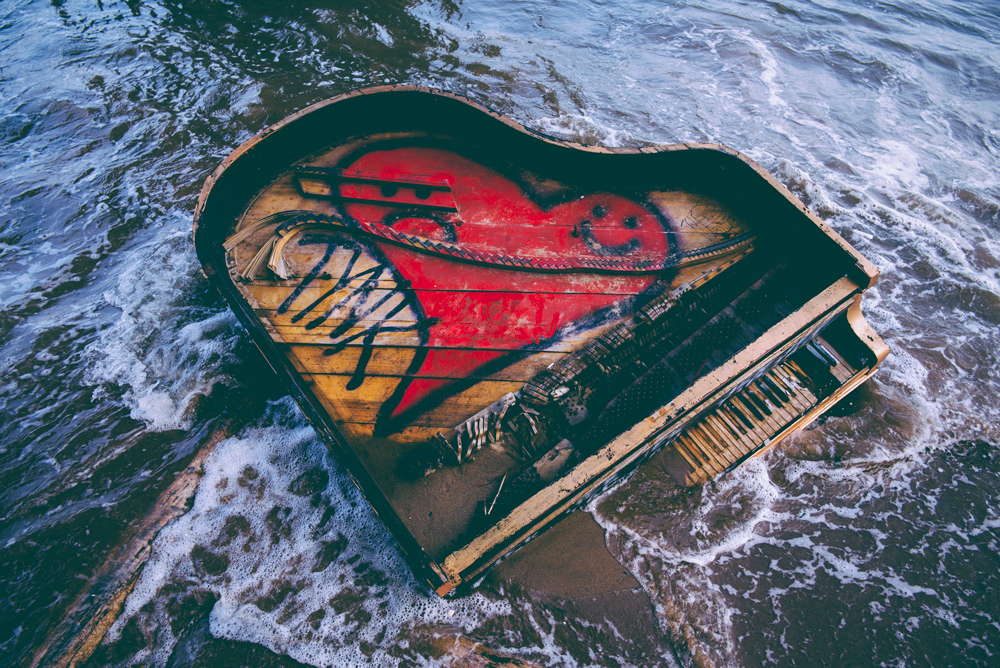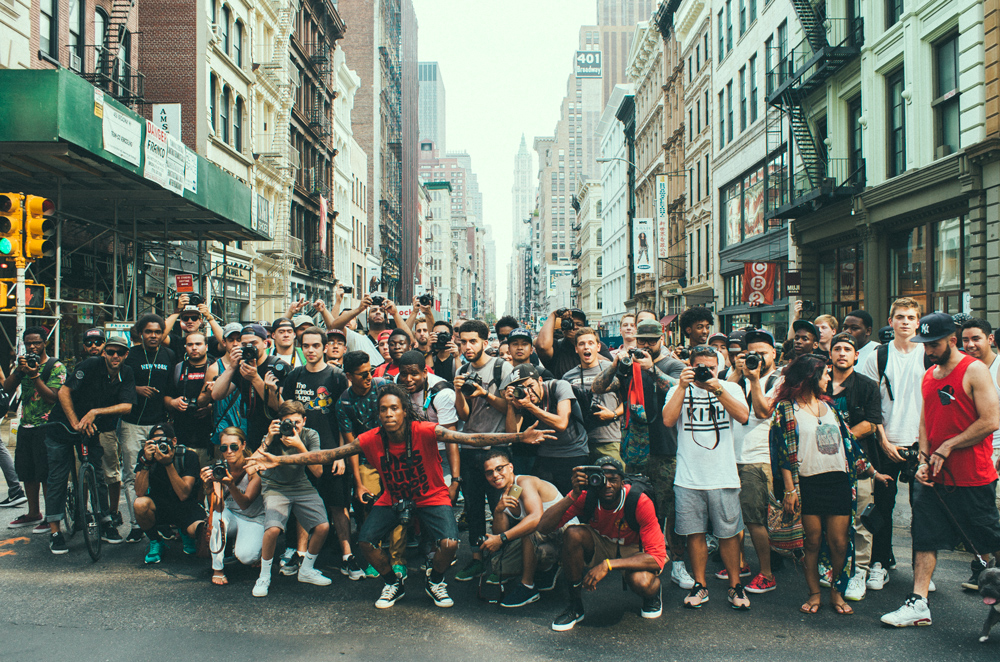 JULY: CHRISTIAN S. MANN
This was definitely one of the most emotional things I have ever done. Not just as a blog post with photos, but in general. When I left for N.Y. ,my dear friend Christian Mann was ill with cancer and it was not looking good at all. I had the chance to see him before leaving for my trip, but I had hoped in the back of my mind that he would have a miraculous miracle and beat the cancer. Or at least still be alive when I got back to L.A. On my return, I came to find out he had passed. Filled with a roller coaster of emotions, I decided to just vent to the world about my sadness and frustration. I just wanted to let people know what he meant to me and how thankful I was for all the opportunities he had given me. Without him, I truly don't think I would be where I am today. I shared some photos from when he was ready to take on the battle with cancer. Inviting me over to his place to join his wife Melissa and his sons Kurt and Joey to capture some moments while they shaved his head. Rather than let the disease take his hair, he wanted to do it himself. Even in his passing, he reminded me to always fight and to never give up. And I will always and forever feel blessed to have met Christian and experienced the impact he had on my life.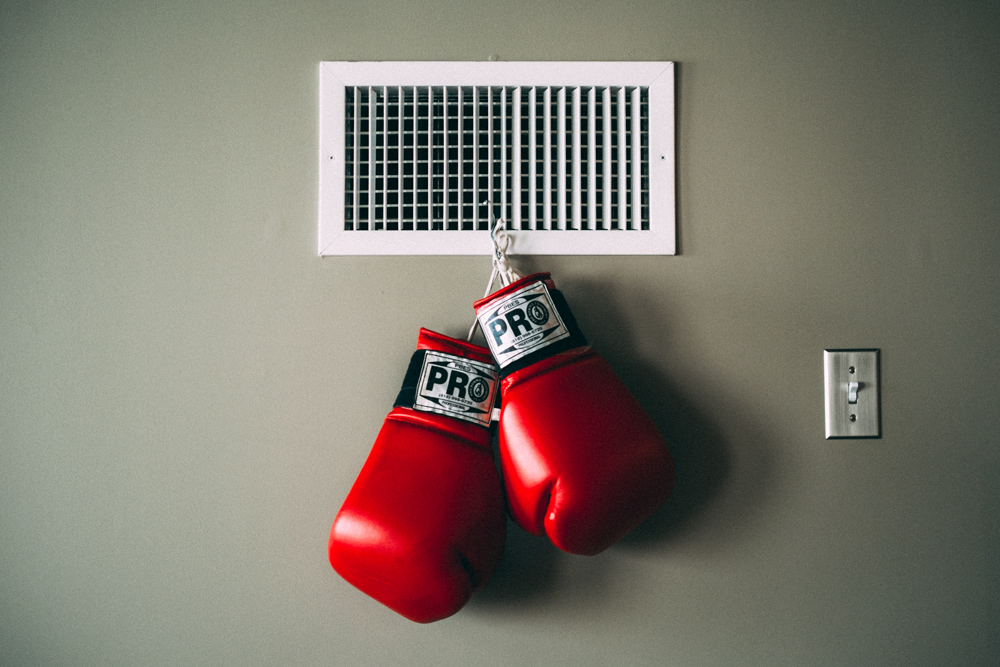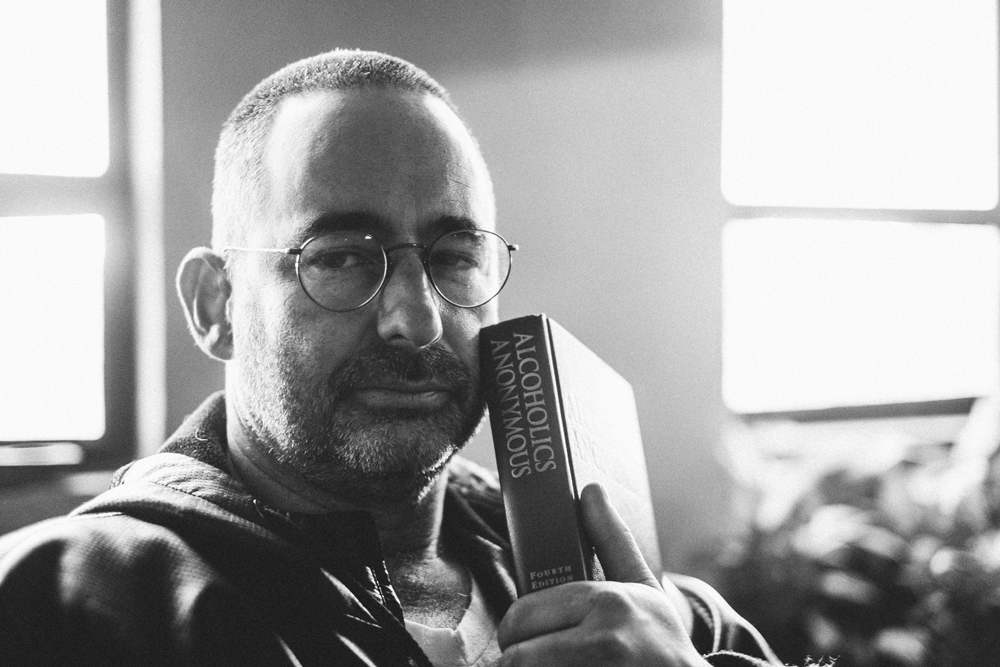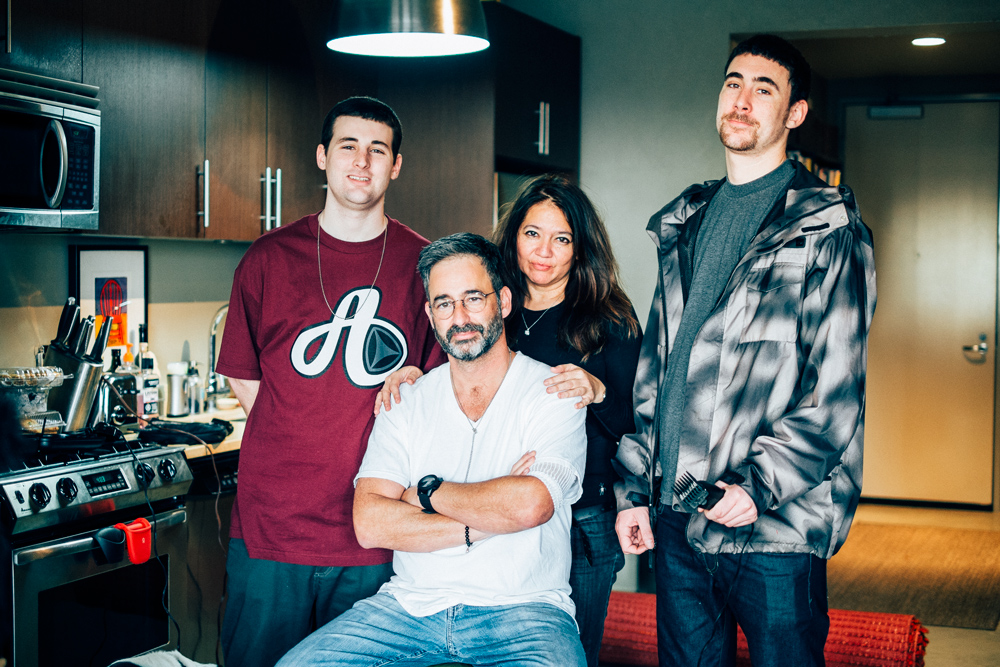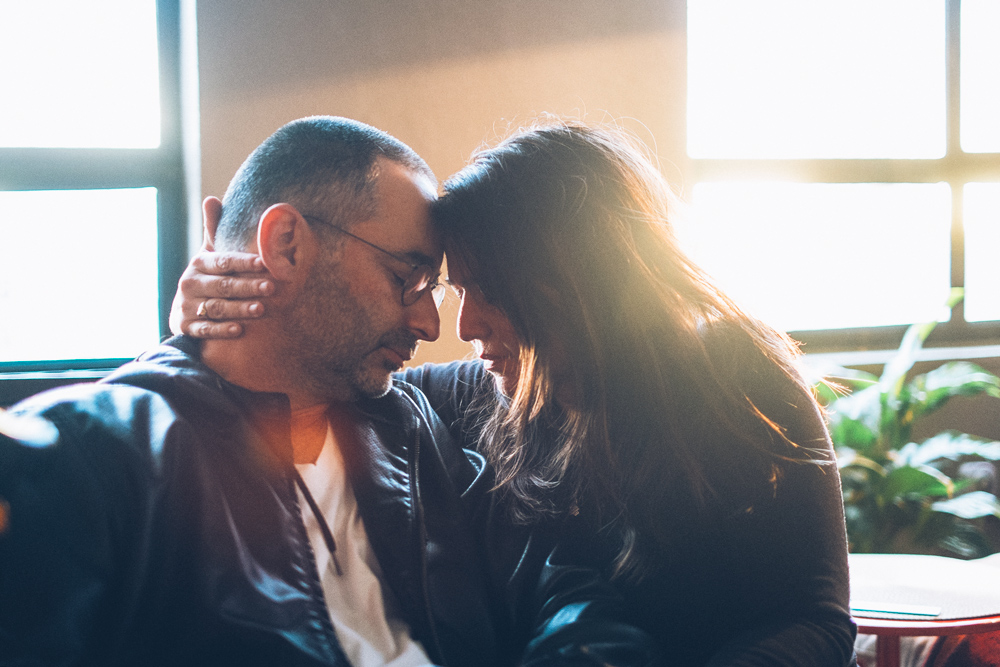 AUGUST: NICOLE MEJIA
While shooting on a rooftop with Nicole Mejia for a project, we started to get rained out. Feeling discouraged, considering I flew across the country to shoot with her, we decided to flip the situation into our favor. Taking a note from my shoot with Monica, I suggested while the rain falls we should just shoot on the balcony. Nicole was instantly with it – and why not? Rain in Miami is a lot nicer than rain in L.A. This was one of those sets that I knew not only was going to be fun to do, but that the results would be amazing. These photos also serve as a great reminder to take advantage of a moment as it happens. There is always a positive in everything.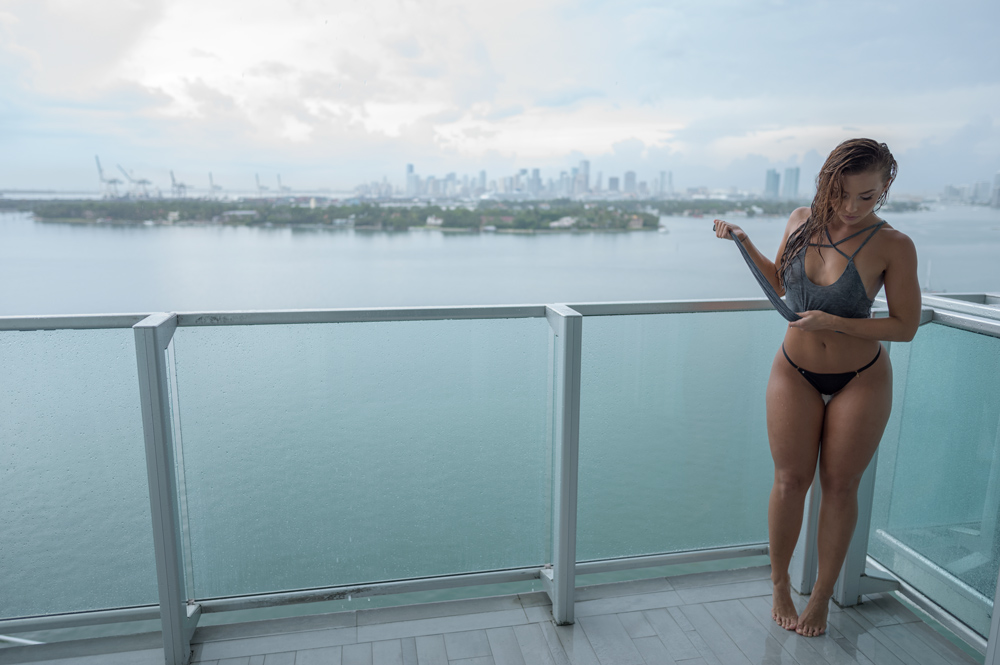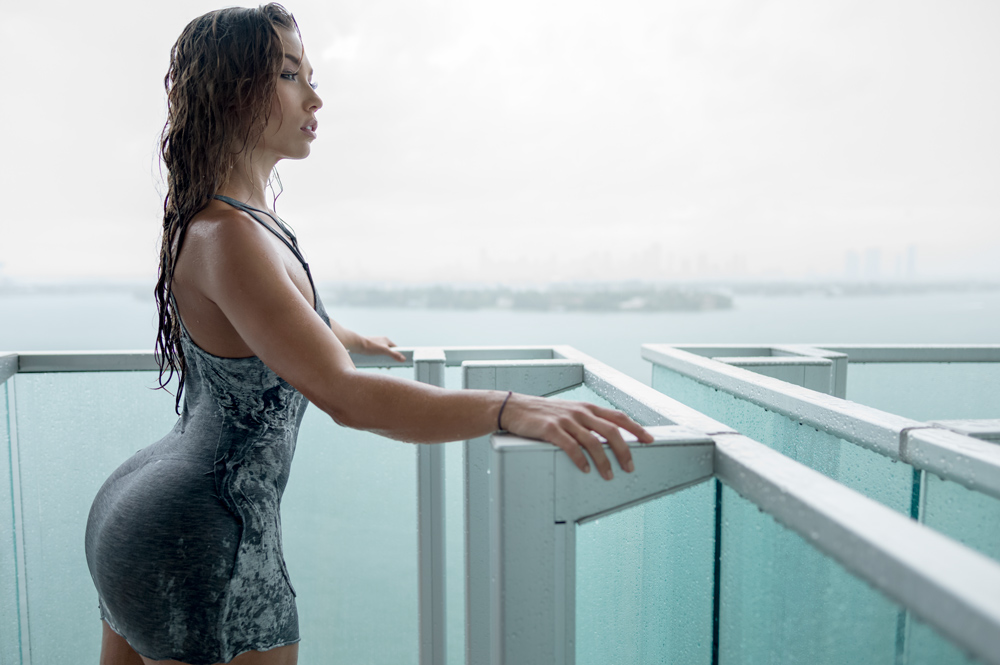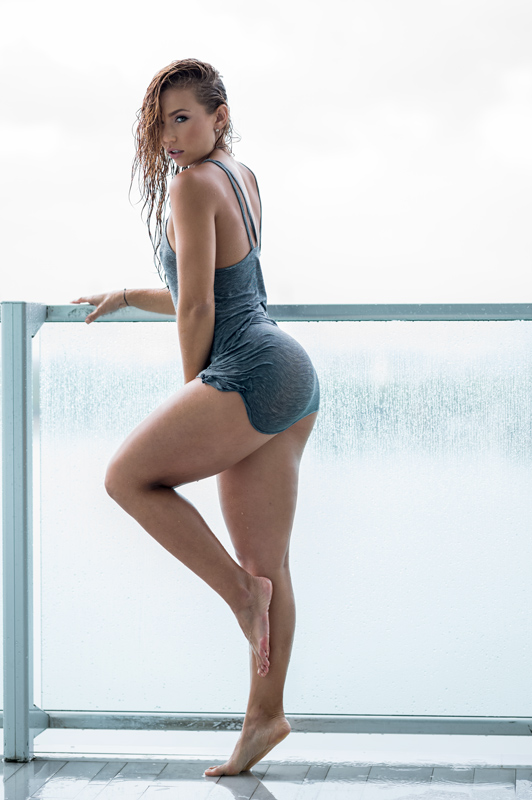 OCTOBER: YOVANNA VENTURA
I don't normally do themed projects. Sometimes they can be too constricting. But I did have the chance to shoot one with Yovanna Ventura that I really enjoyed. I was able to rent out a speedway in the high desert area of Los Angeles. I really liked these shots a lot due to the fact of the unique setting for me. Stepping outside your comfort zone is always a good thing, although it may not feel like it. This was one of those shoots that reminded me of that.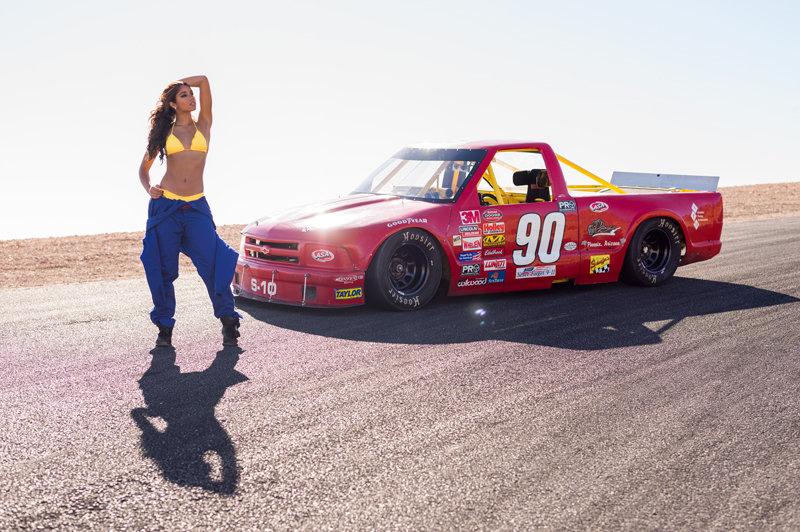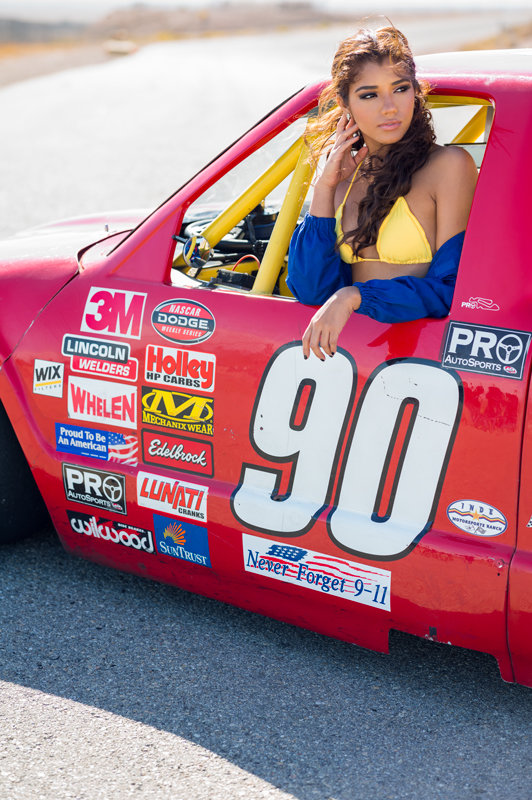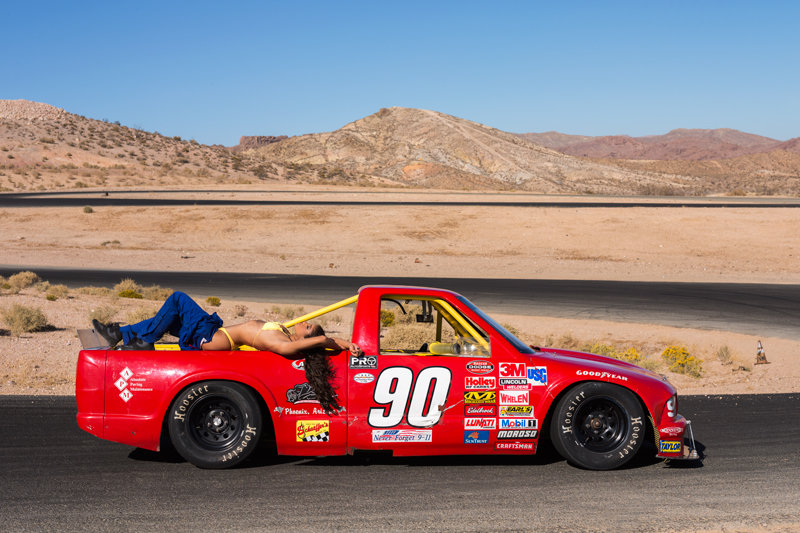 NOVEMBER: TIANNA GREGORY
Well, I am sure a lot of you were expecting this one. And to be honest, there is no way I could do this list without this set. What turned out as a running joke with Copter Pilot turned into reality. Between his flying skills and me being known for shooting with models, we were able to create something pretty unique in a world where just about everything has been done 10 times over. Flying over L.A. with Tianna and photographing her was not a easy task at all. But by the time we landed, I think we all knew we had something special on our hands. It is not very often you get to do a shoot that most likely will not be replicated for awhile. And when doing something you love – that is a great thing. Rather than following what everyone else is doing, step out of line and create your own mark. While the initial intent of this shot was a creative opportunity to have some fun with people I love, working with the end result showed me something else. People's reactions these images showed the importance and the appreciation of something original in this massively-connected digital age. So thank you again Tianna for being apart of this shoot and a big thank you to Copter Pilot for doing what he does best. I hope you guys enjoyed my recap and I look forward to sharing more photos with you in 2015!