Art Basel in Miami is absolutely nuts. Each year, this event continues to surprise me with the amount of people that come and spectate. As usual, this year I had my press passes ready for the countless art fairs to visit. And despite the excitement surrounding Wynwood's street art/parties, I spent the majority of my Basel week indoors, checking out works from the best art galleries worldwide. If you're ever planning a trip to the famed art week, here is a glimpse of what Art Basel has to offer.
I began my week with the highest moment, hugging Marina Abramovic at Design Miami. I love this woman.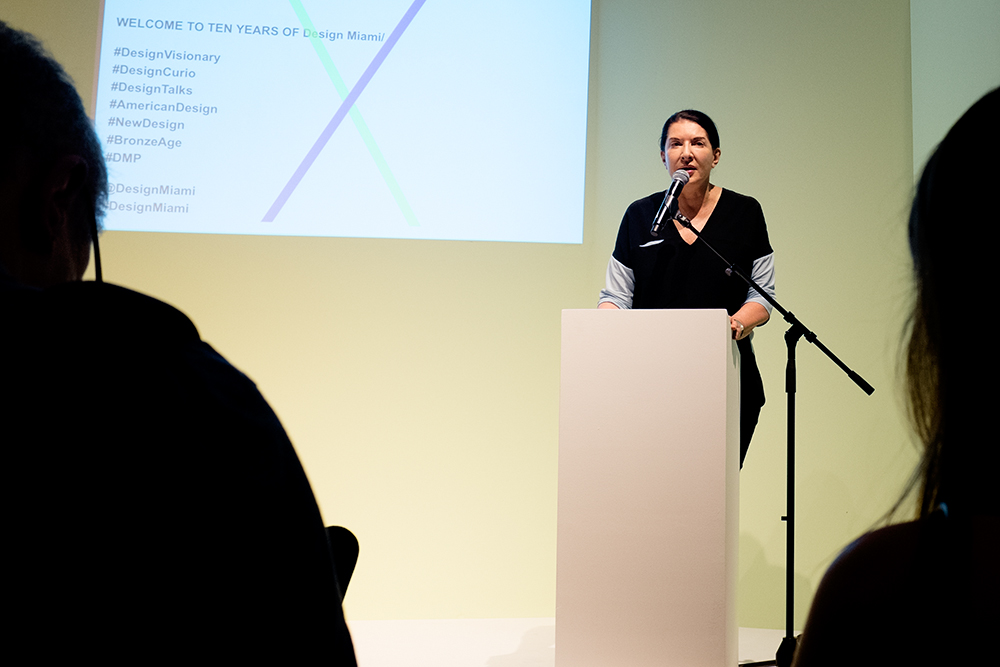 Design Miami's opening press conference featured discussions with artist Marina Abramovic and designer Peter Marino.
Marina talked about some of the pieces she was showing during Basel including, Counting the Rice, where participants had to count rice for 6 hours. The exercise is meant to "develop the participants' endurance, concentration, perception, self-control, and willpower."  Marina then introduced her newly found institute, MAI, what will be the first institute of its size devoted to long durational work: works of art that elapse over extreme lengths of time.
I was able to to see one of her public interaction installations at the official Art Basel venue entitled, Sleeping Exercise, where art goers were invited to take a break from the busy fair to lie down and sleep with no time restriction.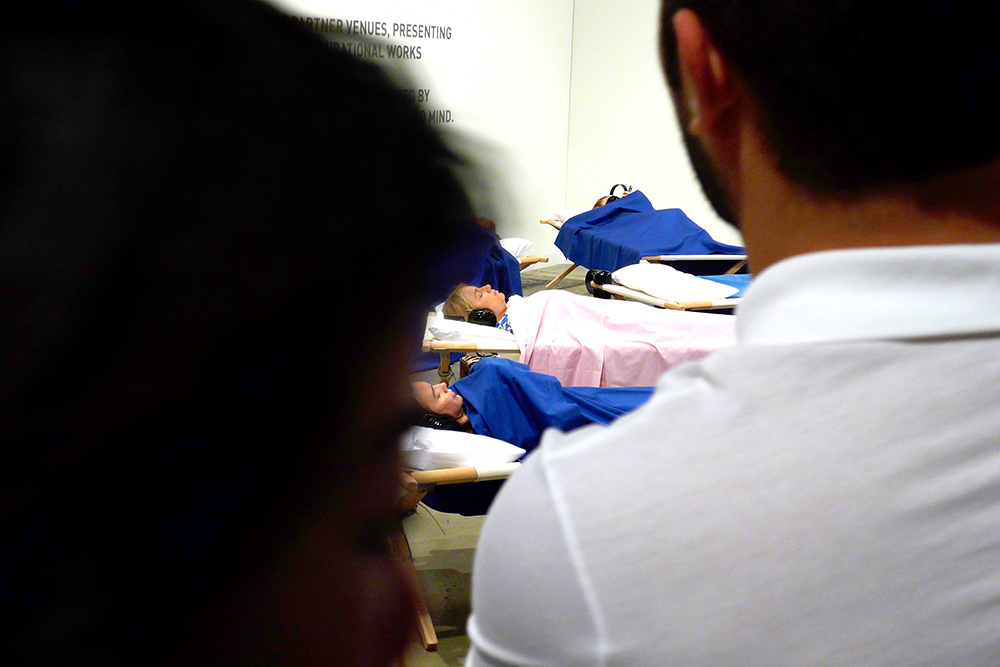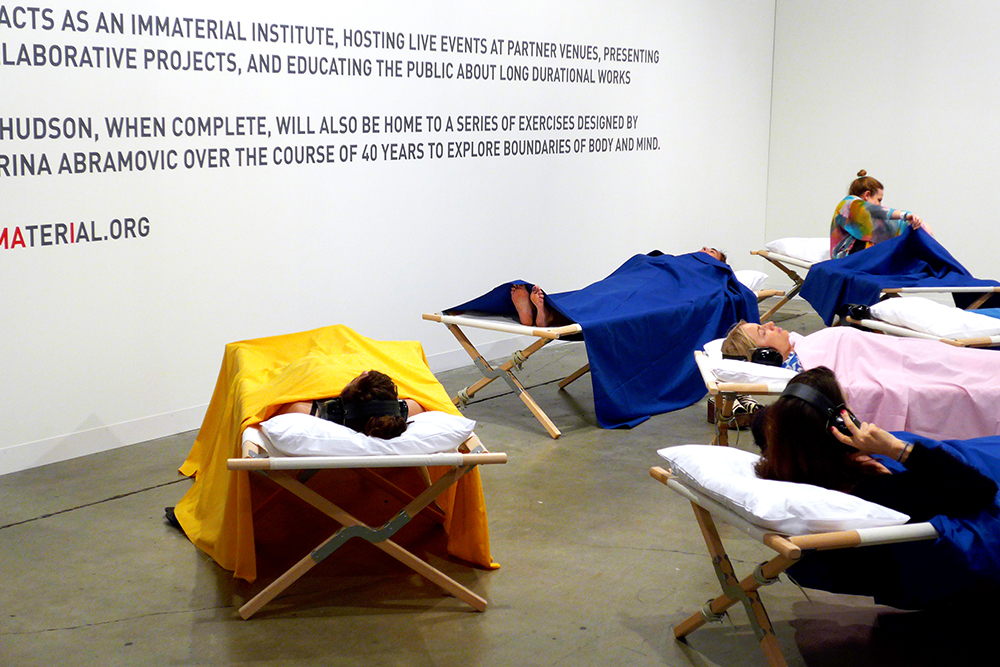 Peter Marino showed up in his famous get-up, leather attire, and heavy metal on his hands. He was selected as the recipient of the inaugural Design Visionary for his achievements as an architect, for his knowledge and status as a collector of design, and his influence on 20th century design.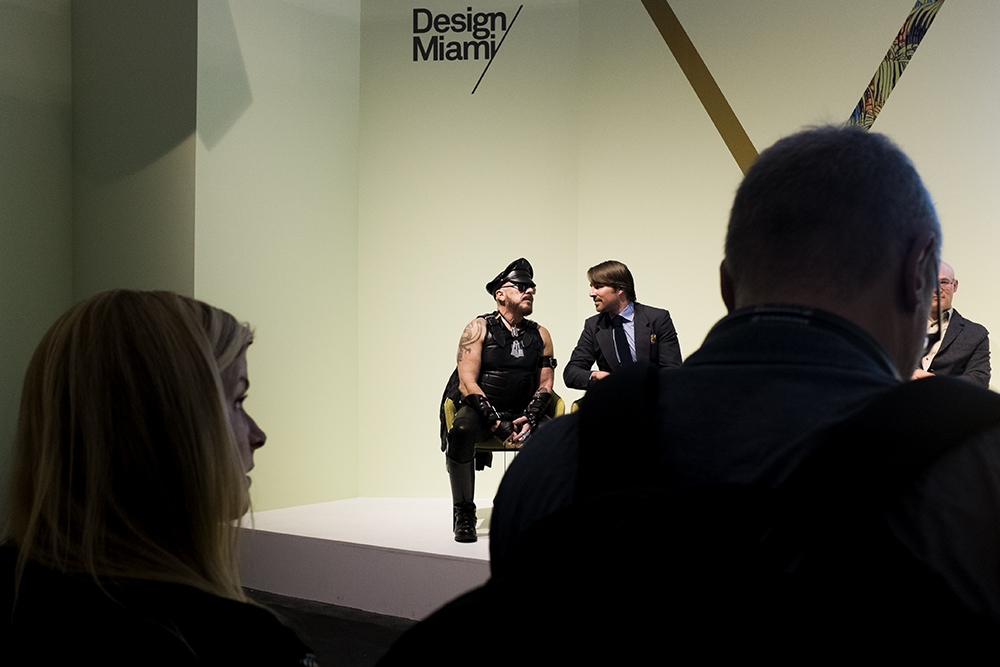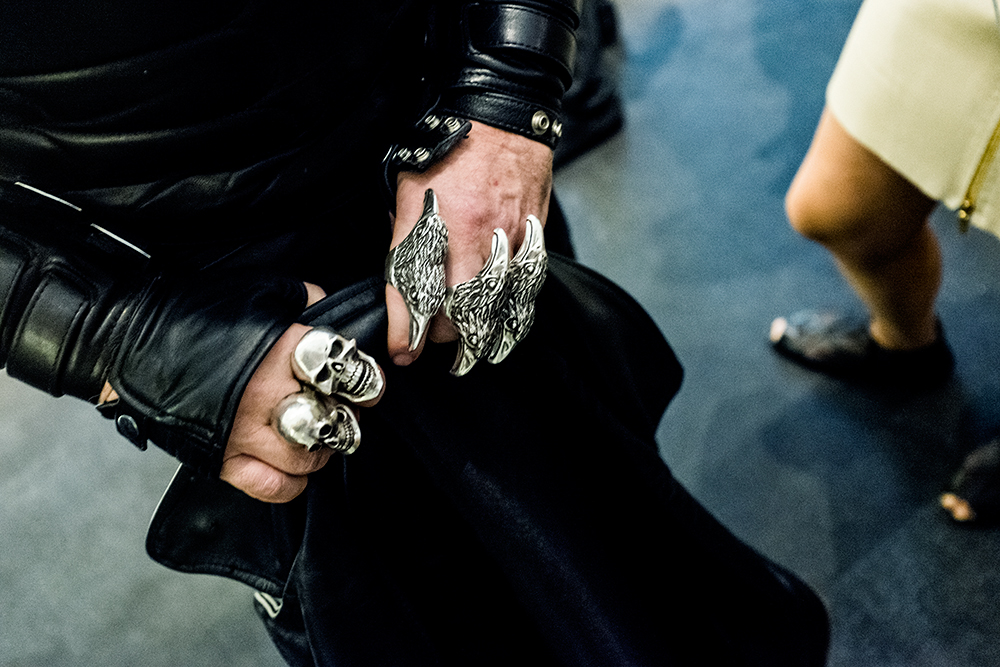 RO/LU featured by Patrick Parrish Gallery.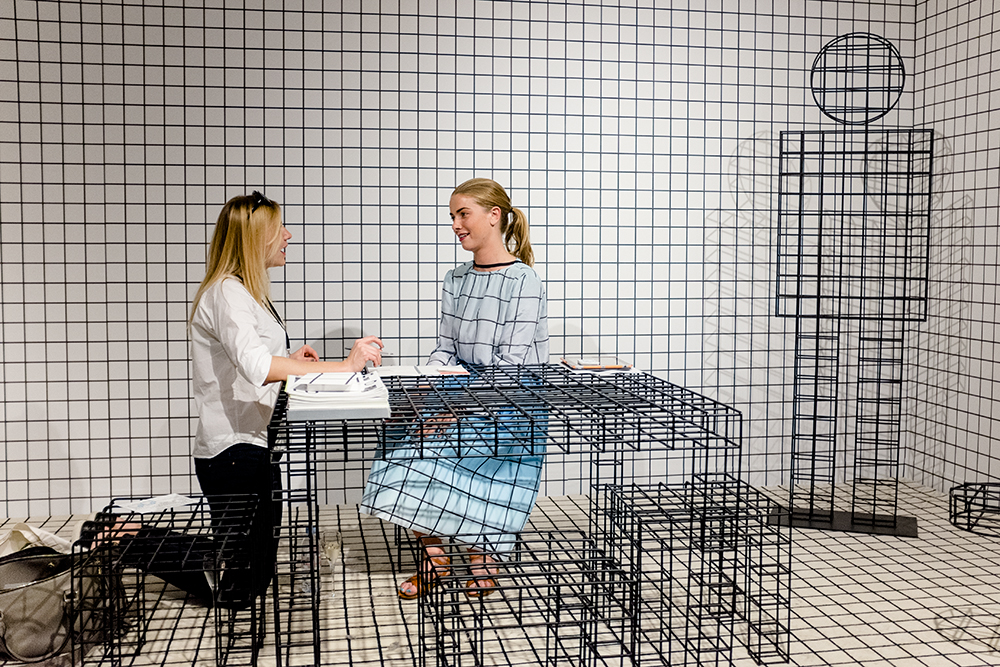 During my rounds, I made a visit to Rubell Family Collection. If you're visiting Miami, Rubell is a top spot for art viewing. The museum space is huge and the collection is one of the largest in contemporary art. Fortunately, they are open year-round with Art Basel as opening week for new works. This year focused on the solo exhibitions of six artists, with one group show, and tons of other works from the collection on display.
Best of show for me was Mark Flood.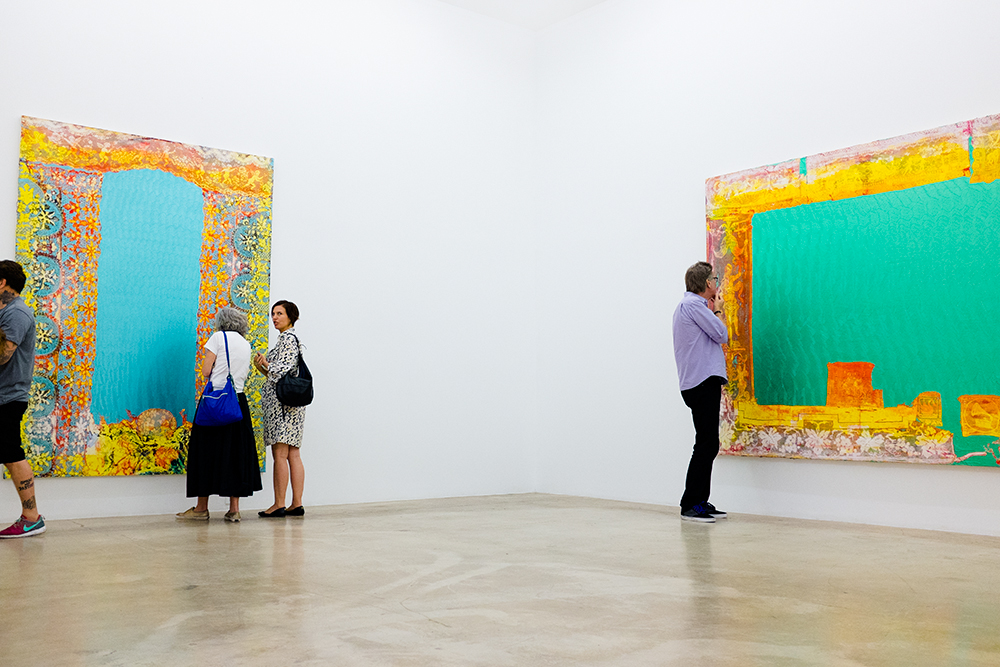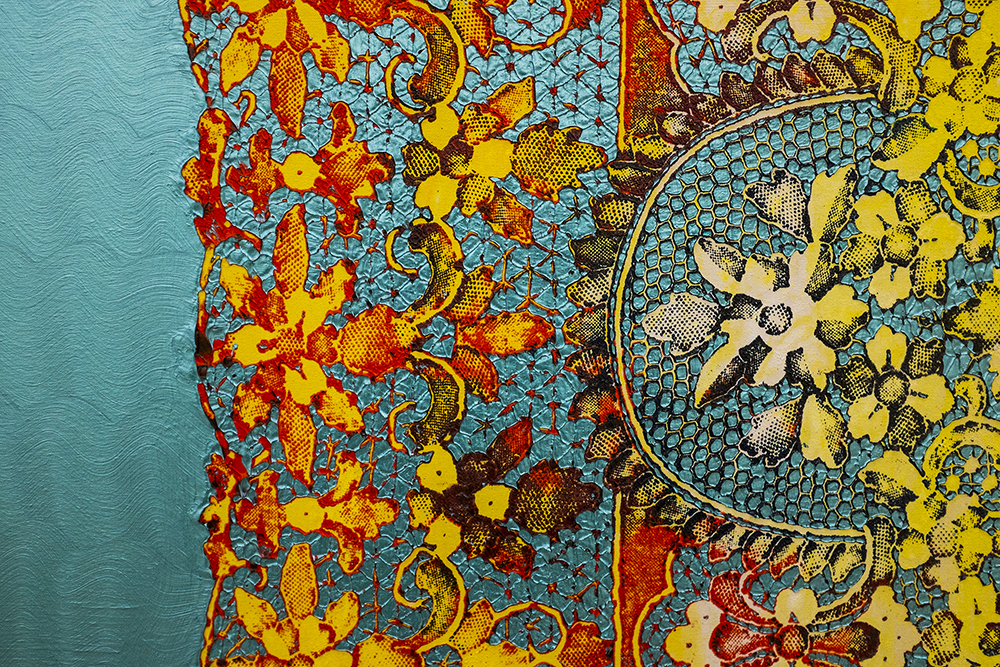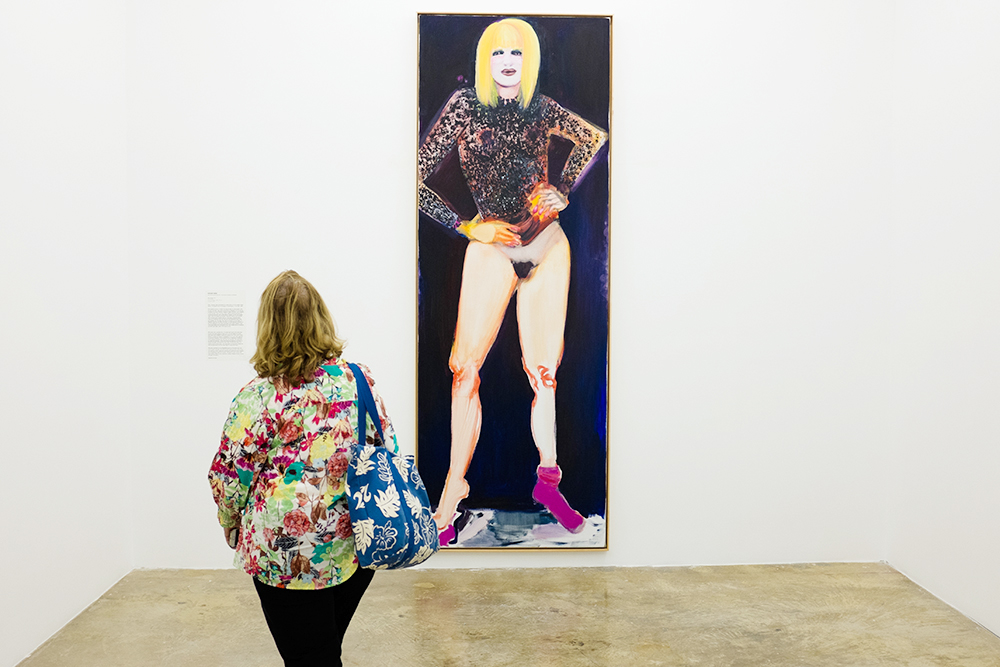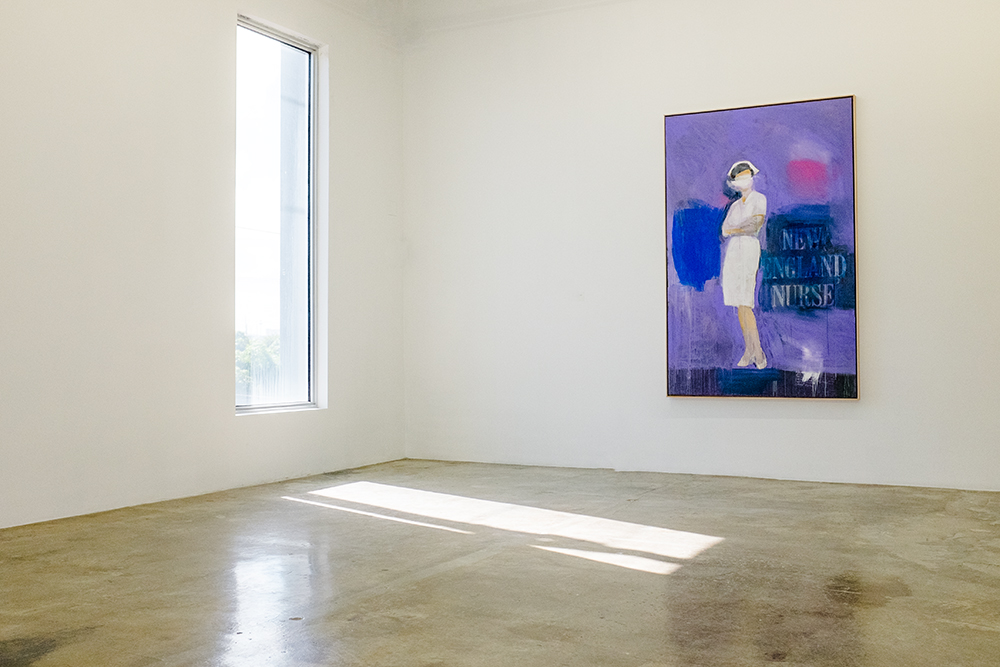 Cindy Sherman and Robert Longo.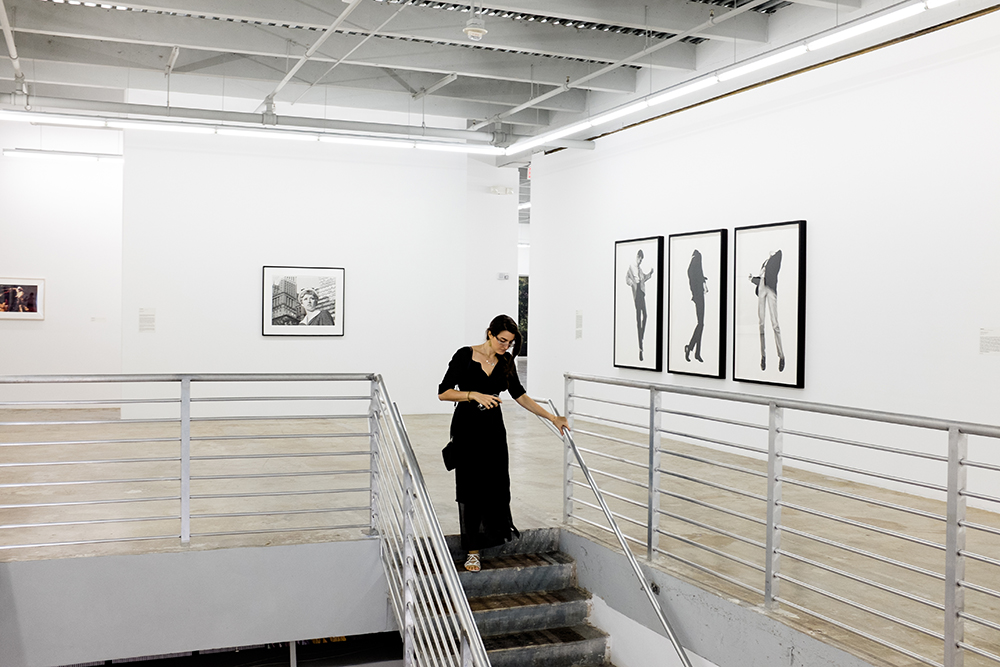 Only a few blocks away from Rubell is another privately owned collection, De La Cruz,  another great (and large) space. Their current show, Beneath the Surface, featured 253 smiley face paintings by Rob Pruitt, the most ever displayed in one place.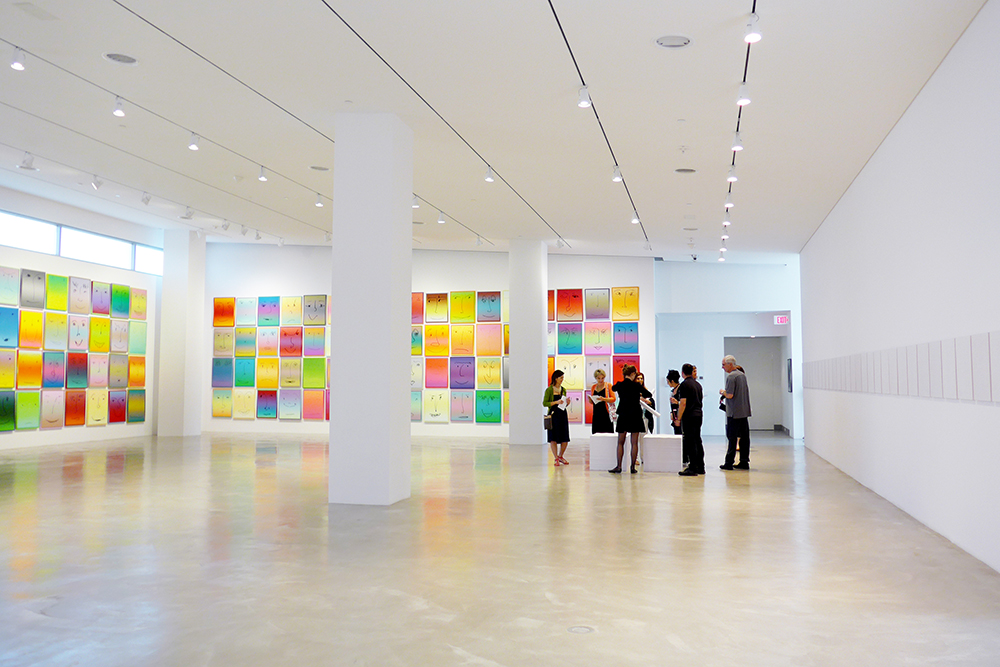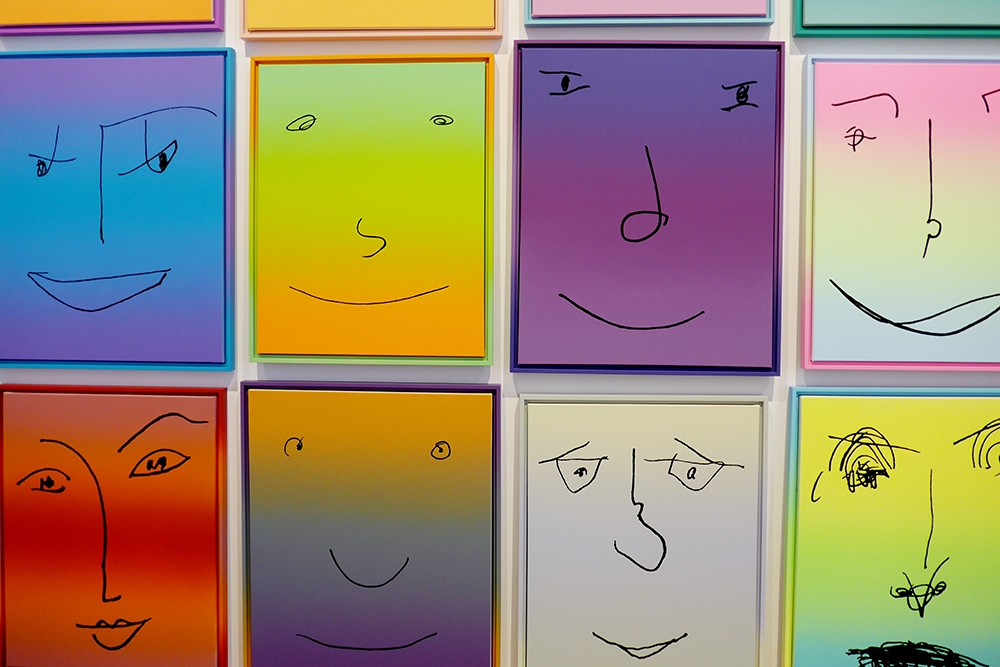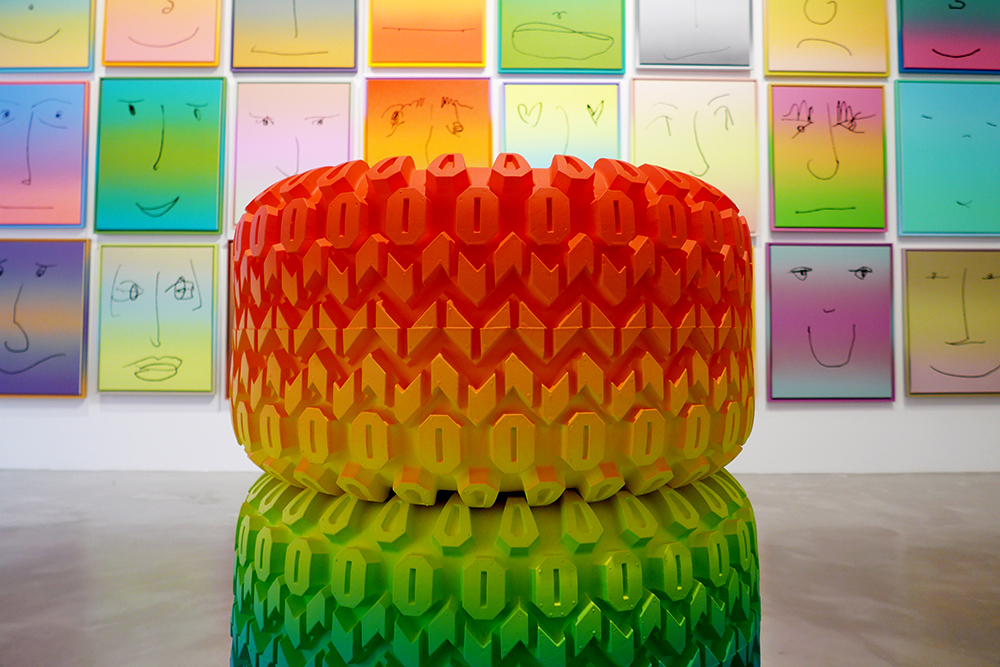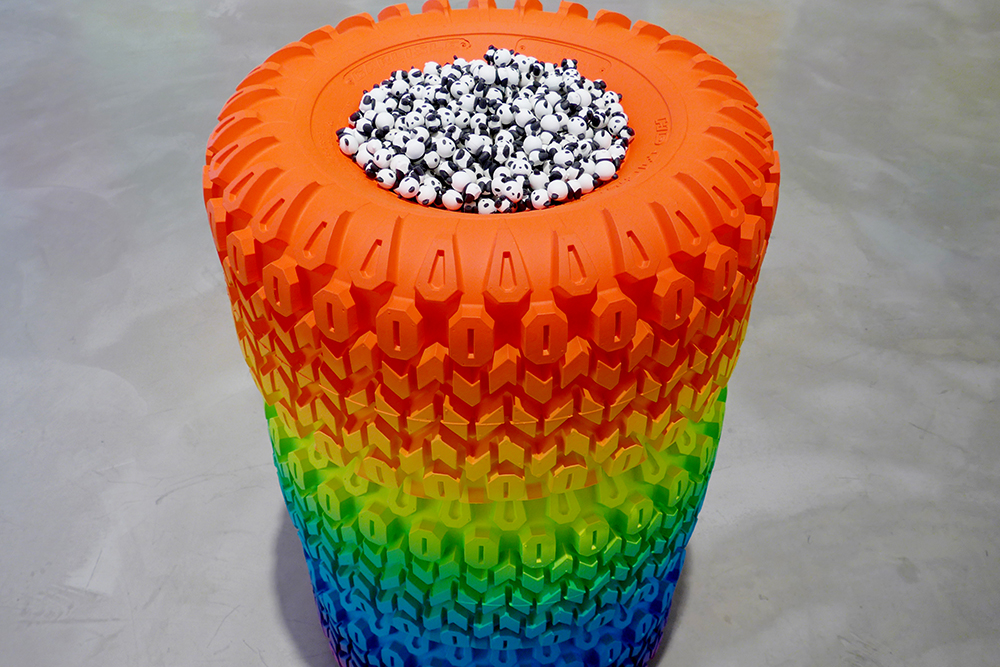 I loved this perfectly curated room with Alex Israel and Josh Smith…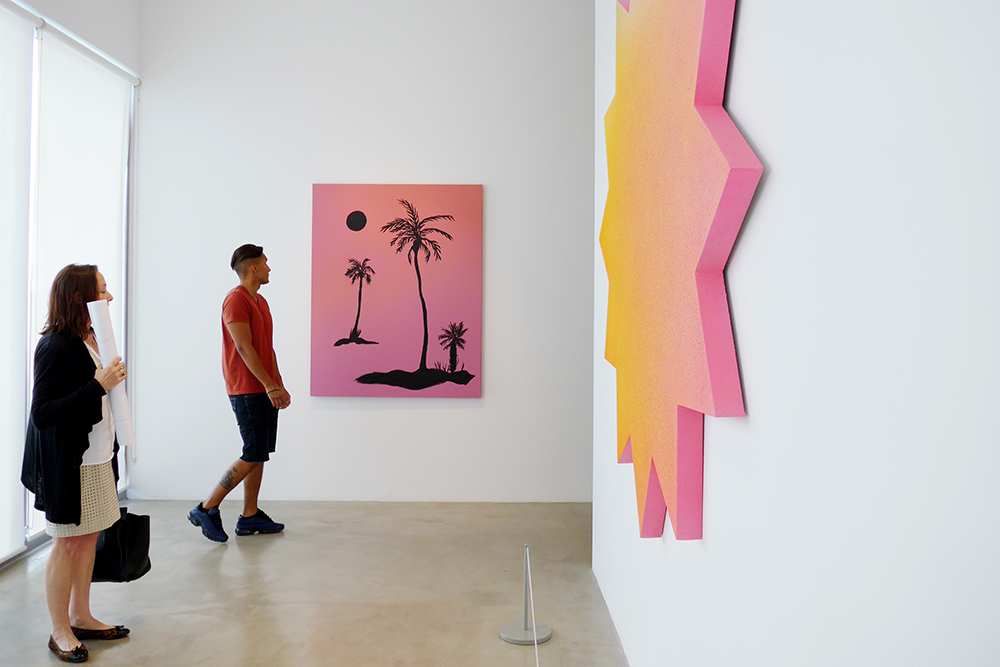 …and the amazing "Big Dipper" sculpture by Dan Colen, made of Spalding basketball backboards bent into a perfect circle. Behind it, huge canvas paintings by Christopher Wool.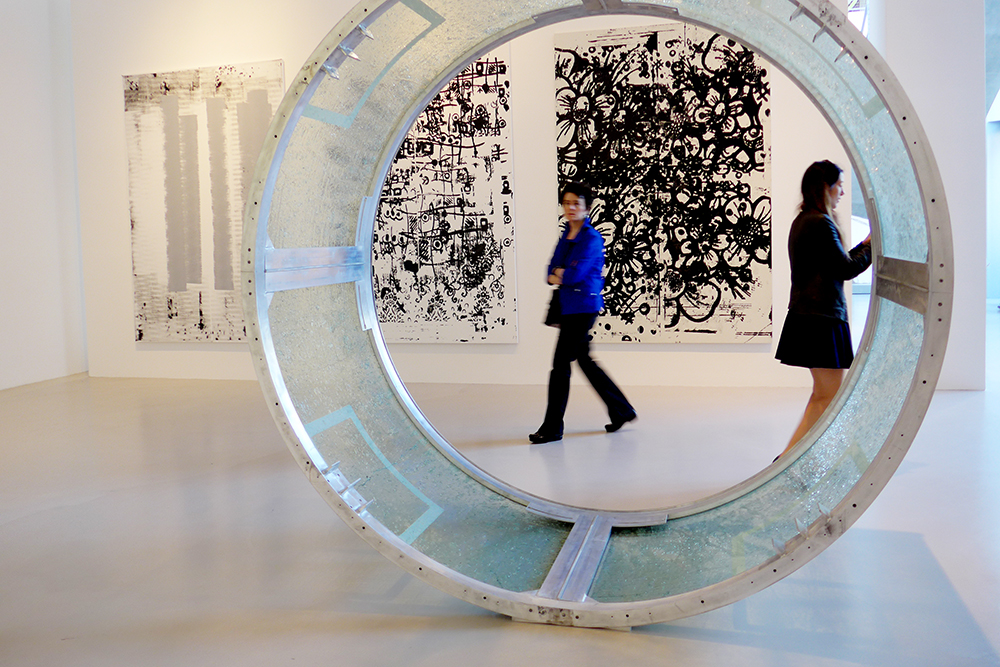 In between the collections, galleries, and official fairground are a number of other private fairs representing a mixture of new/old galleries and good/bad art. I'll just show you some of the good, like the coolest replication of Salvador Dali, by Kazuhiro Tsuji, at Scope.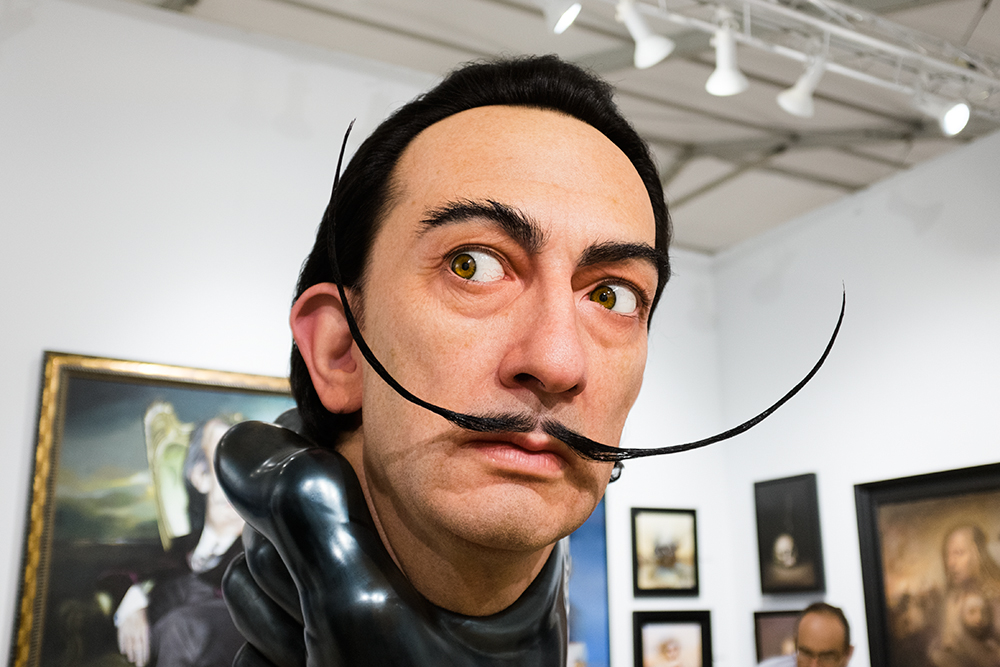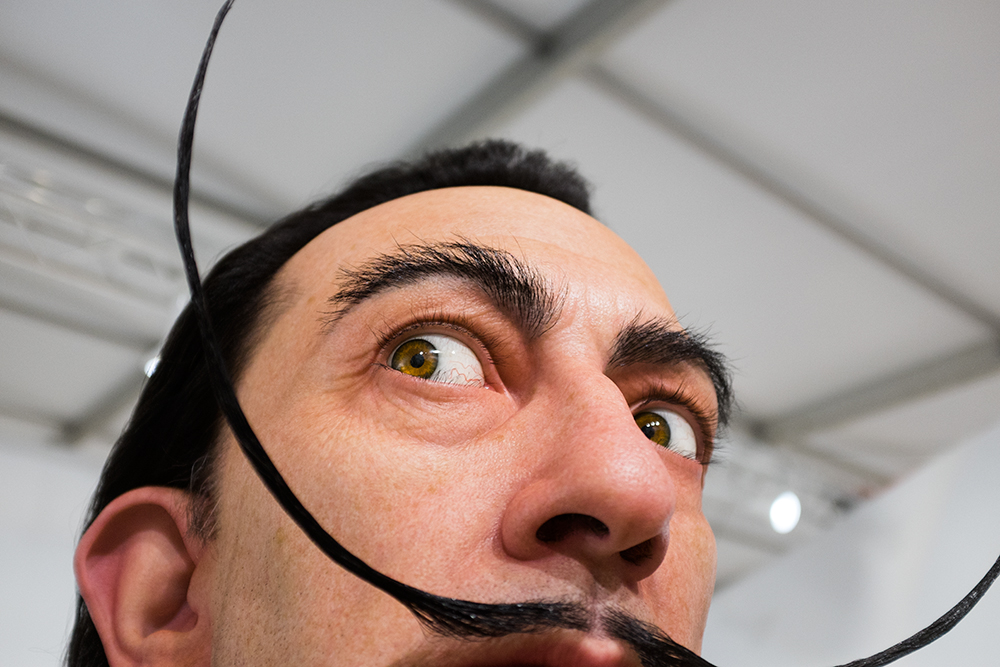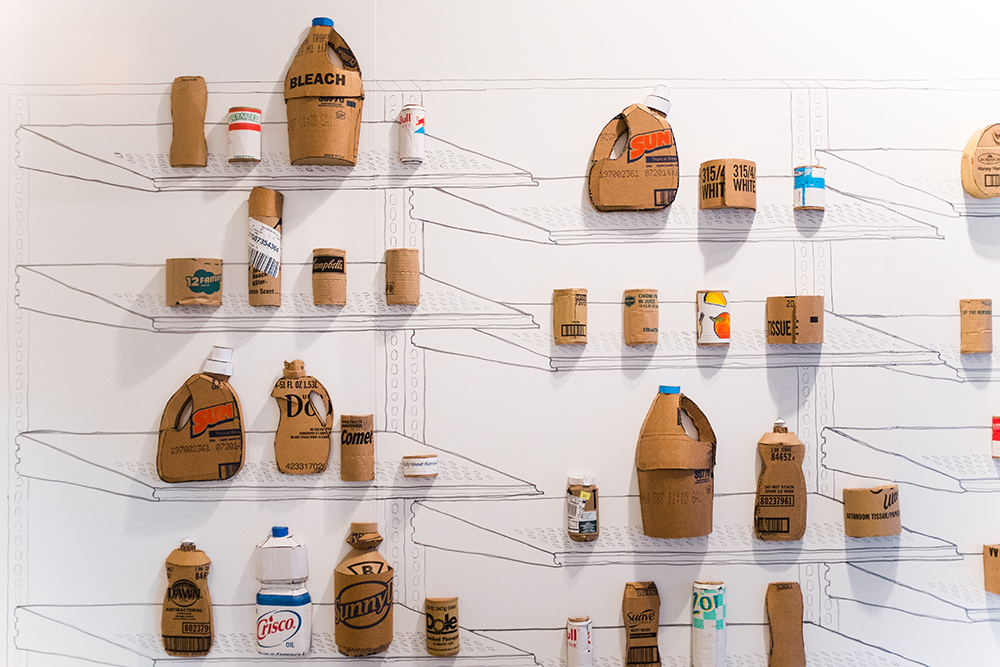 Sergio Garcia, also at Scope.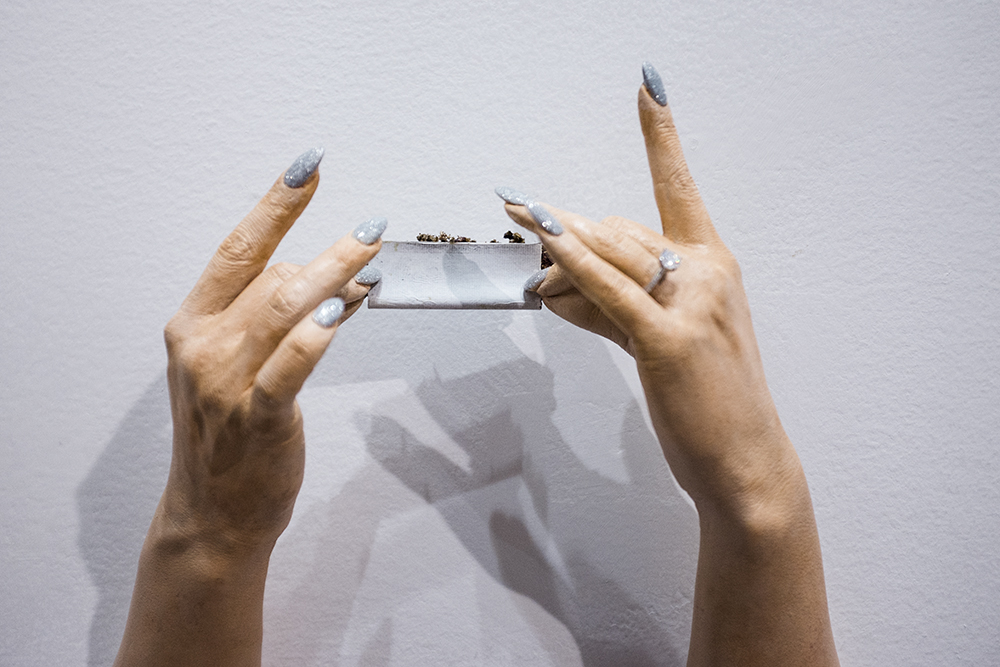 My top gallery at Scope was Jonathan Levine, who featured the epic oil paintings of Dan Witz. I can't wait to own one of these.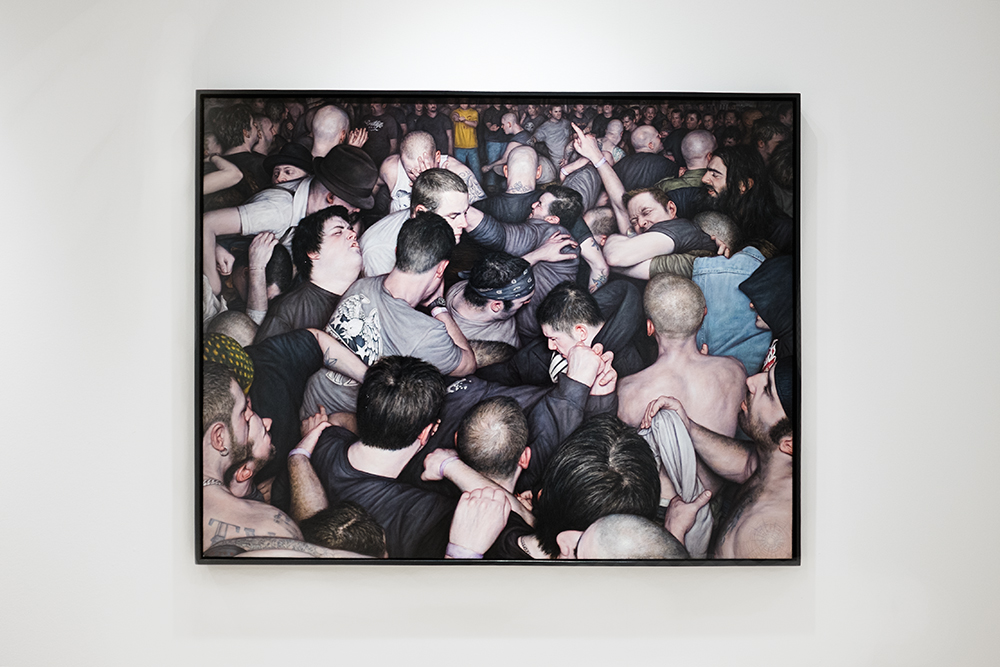 Photographing art by itself can be a bit boring – I find myself photographing people with art more often than just artwork alone.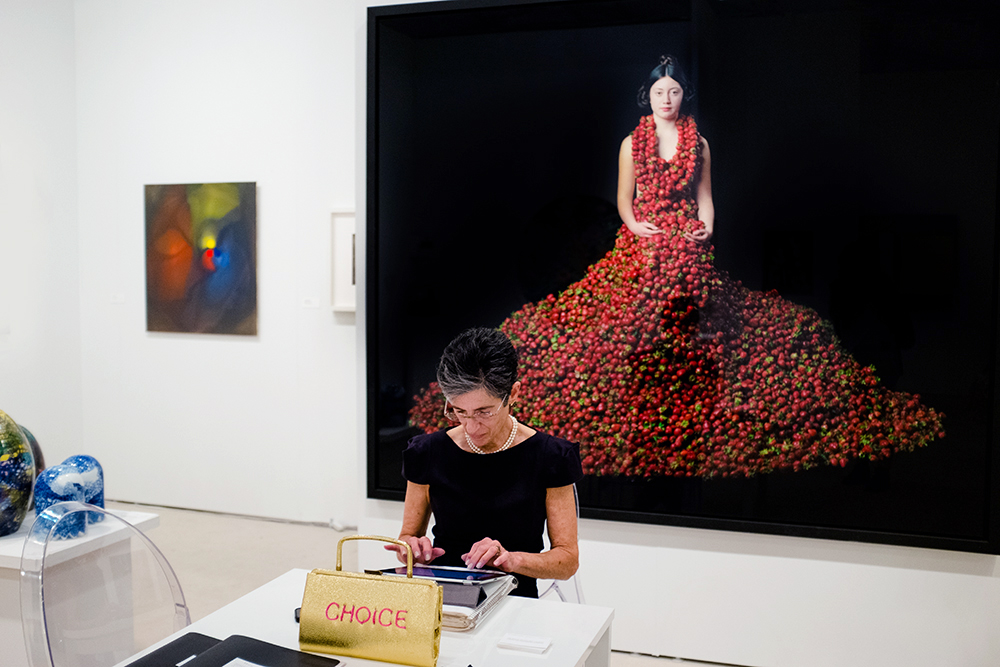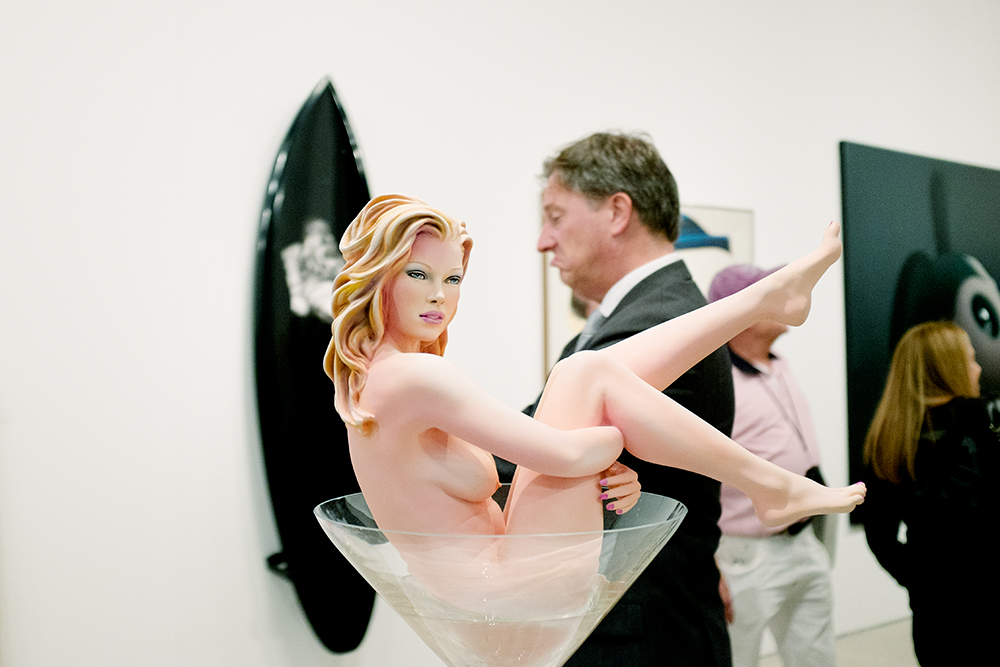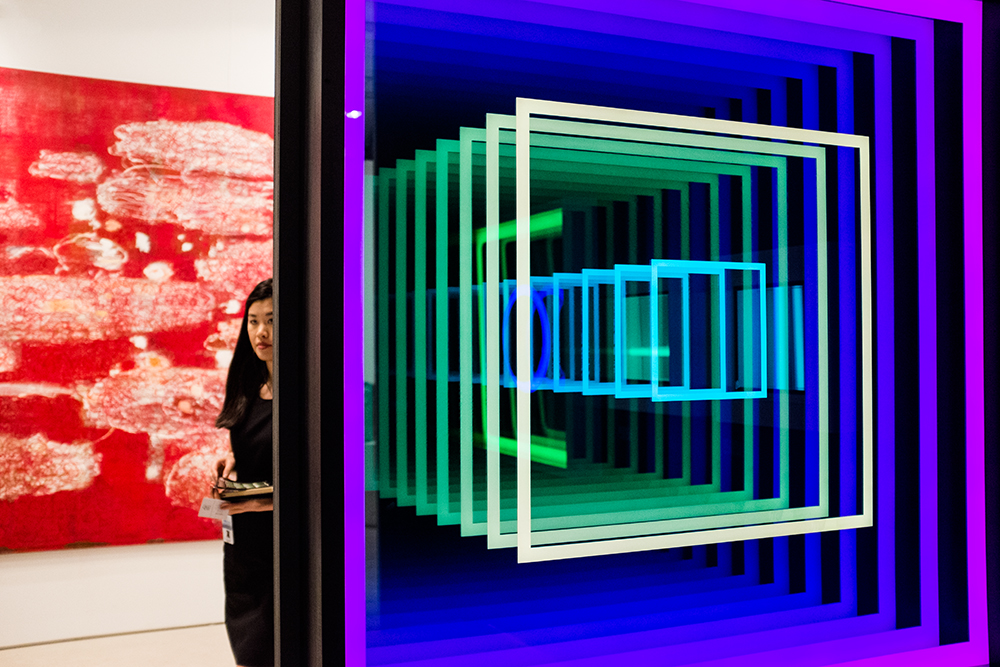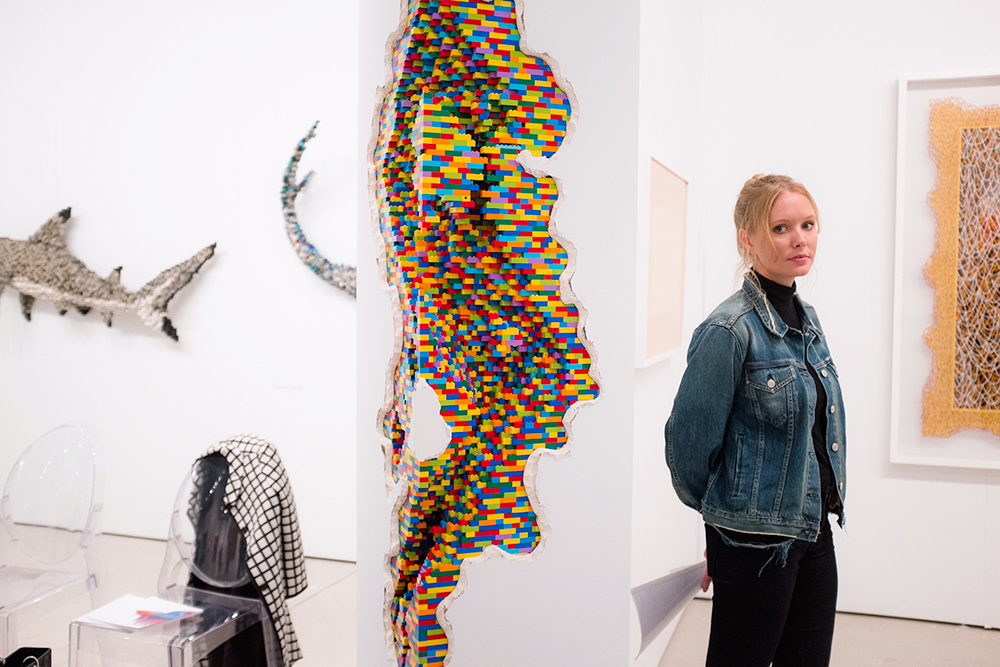 One of the many controversial Banksy pieces was up for sale at Art Miami. I was tempted to kick it down…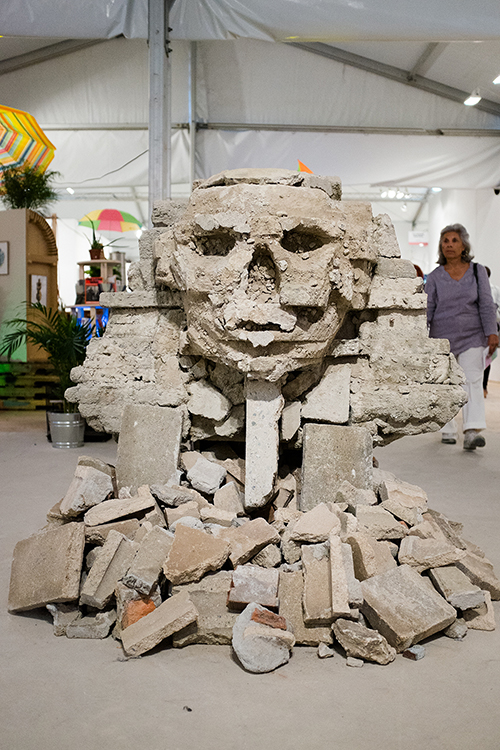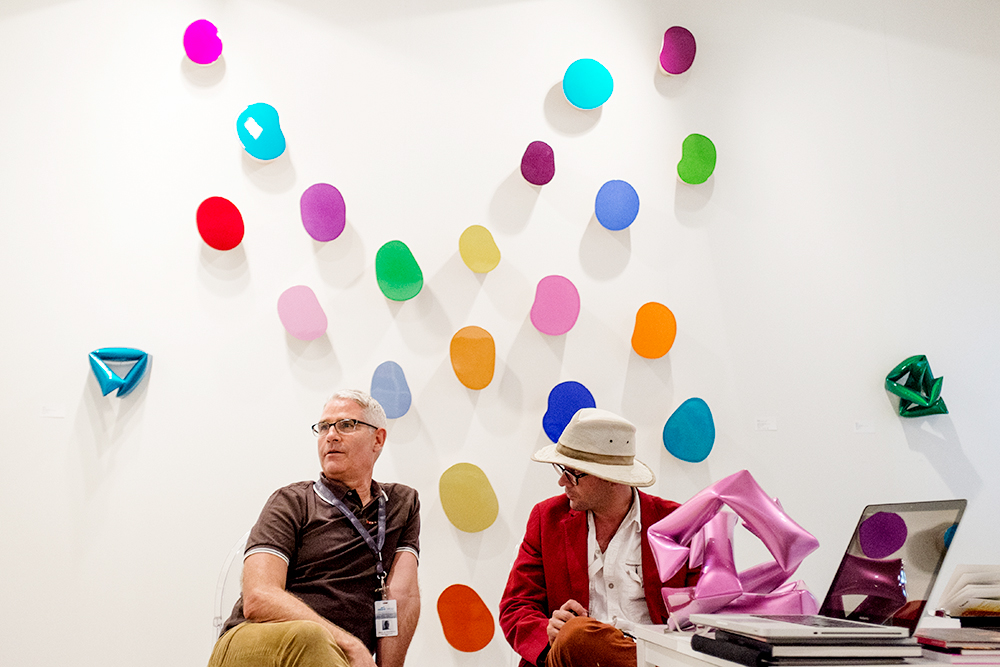 A huge and impressive Frank Stella, at Art Miami.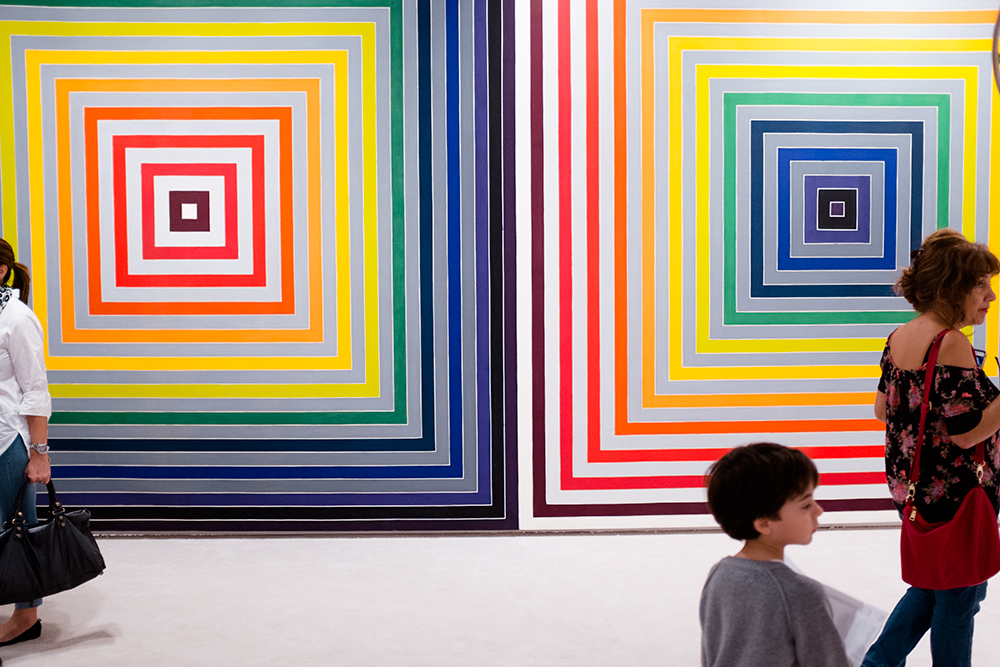 Me.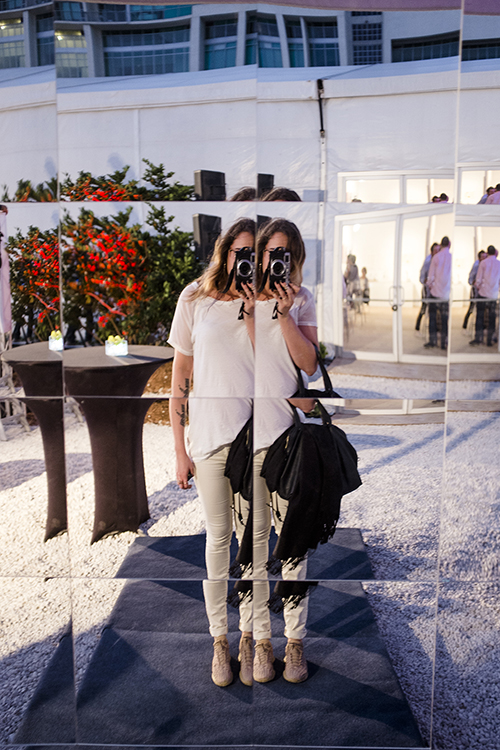 Last but not least, the final stop of the Art Basel tour is at The Miami Beach Convention Center, where you can visit the main (and best) fair, Art Basel.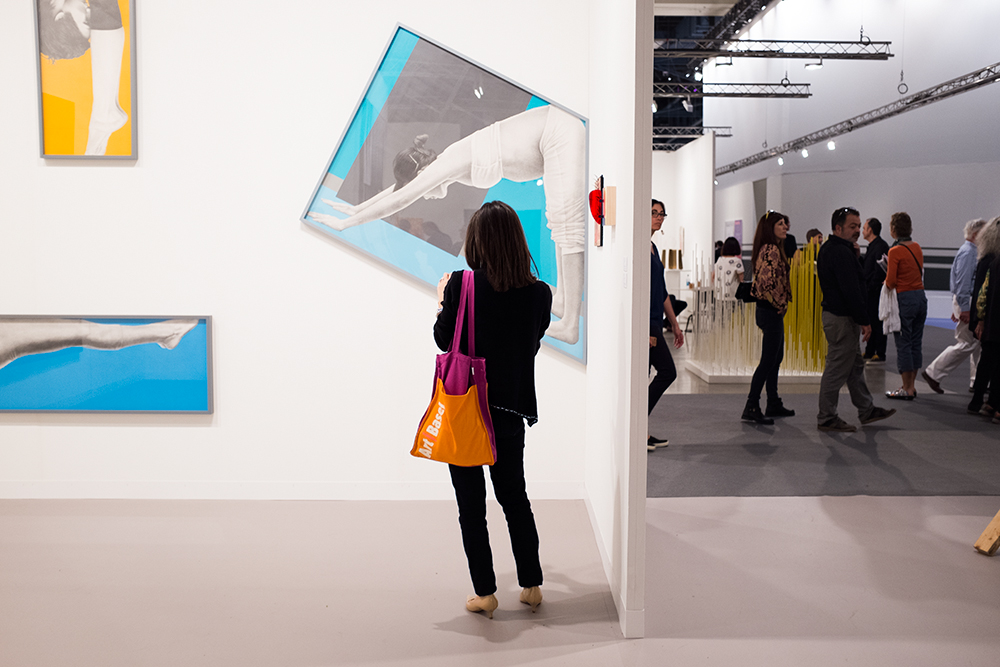 Shout out to my best friend, Melissa Tye, peeping those Thomas Houseago pieces.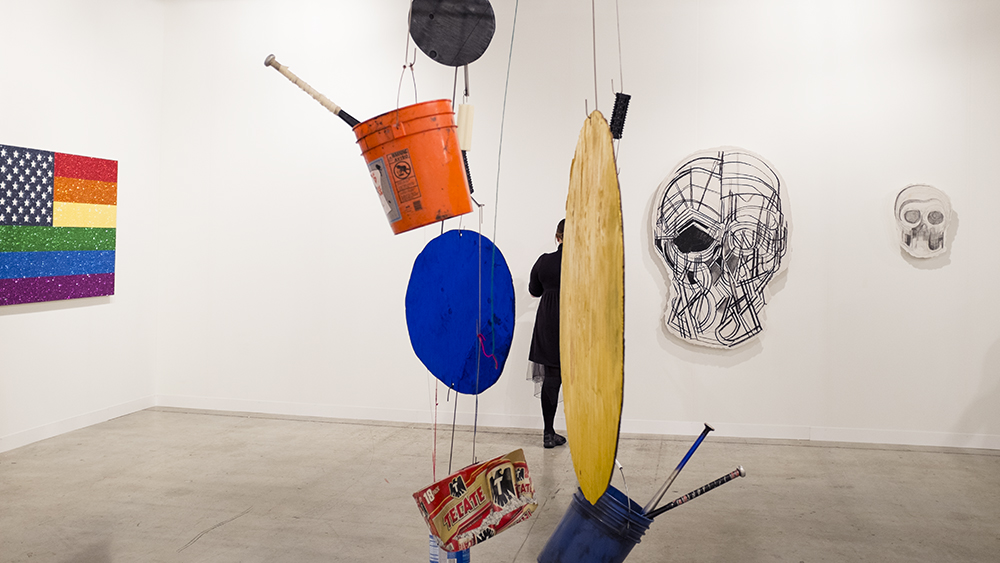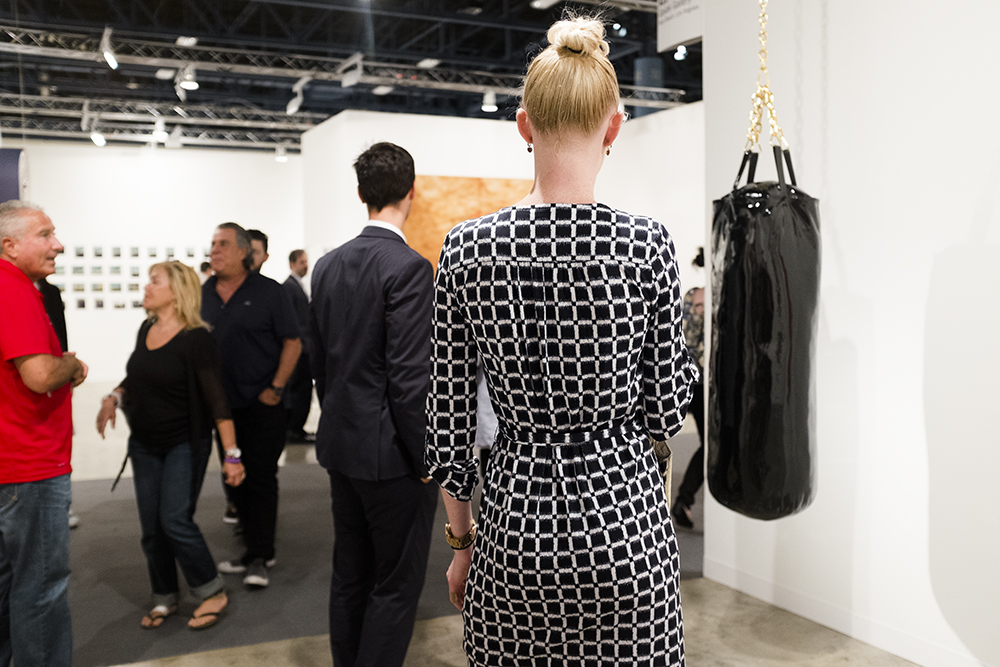 Life-size pills by Damien Hirst at Paul Stolper Gallery. Schizophrenogenisis.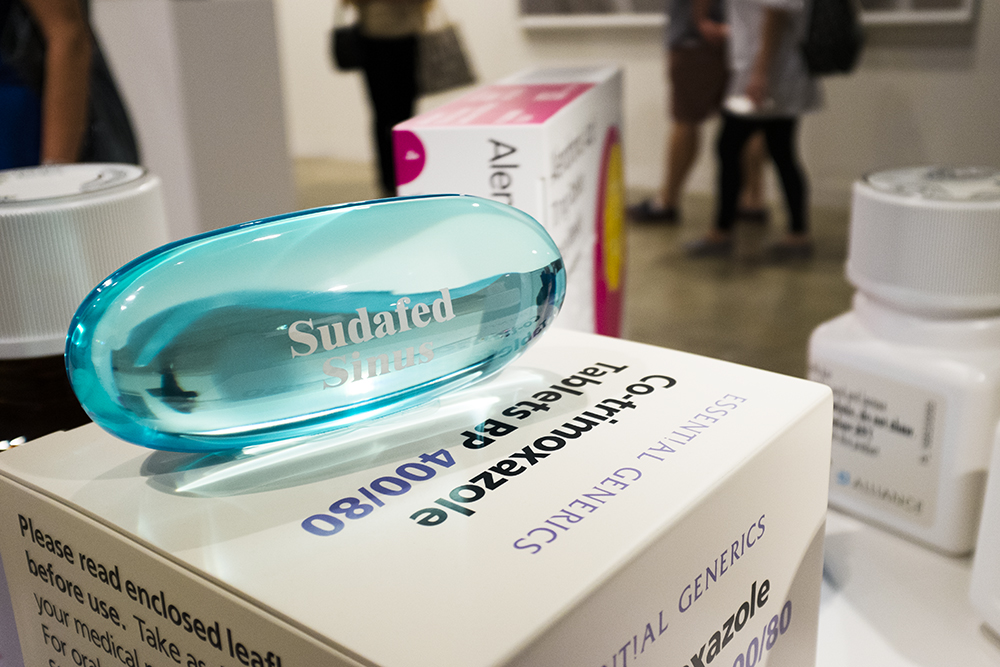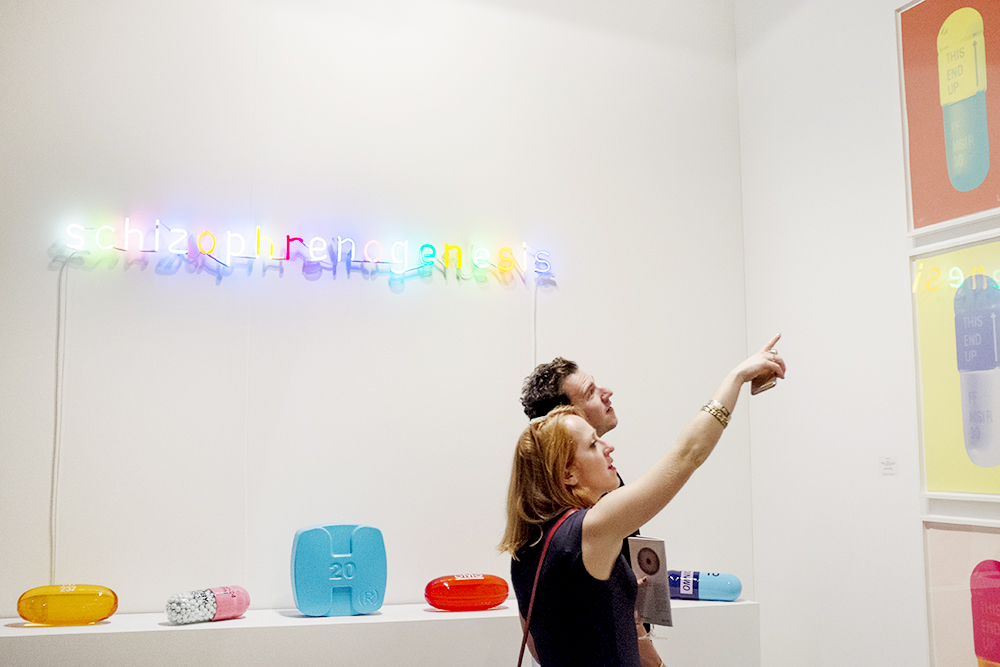 Pace Gallery showed the iPad paintings of David Hockney, I love these!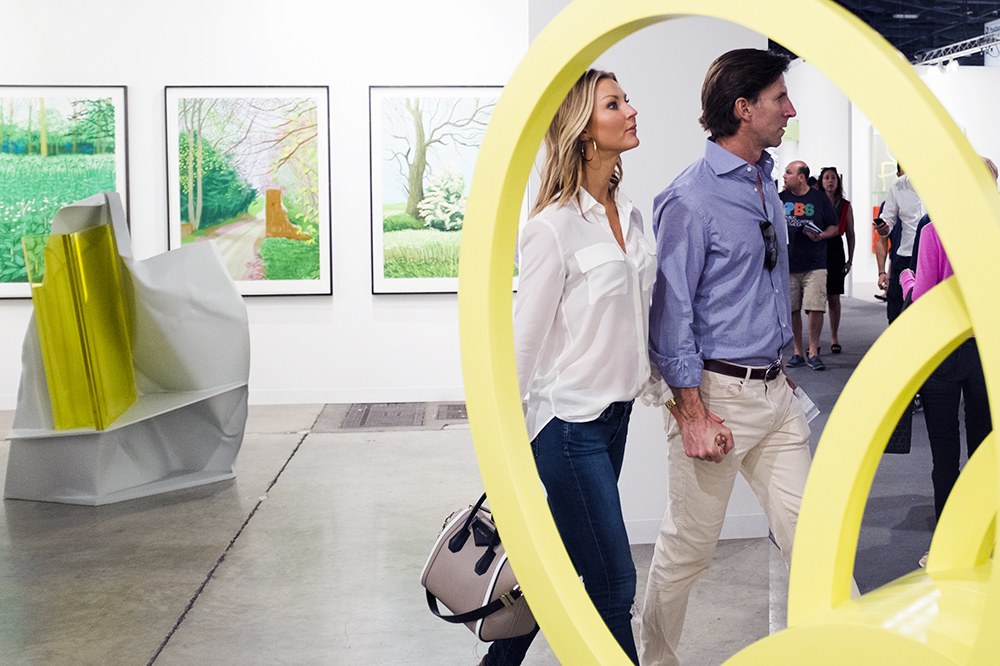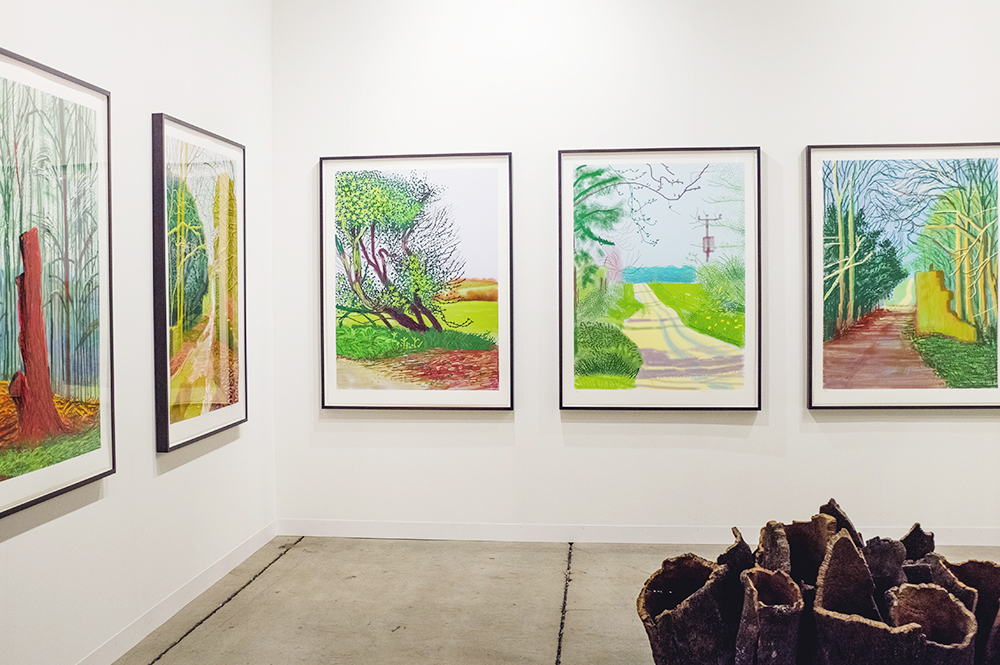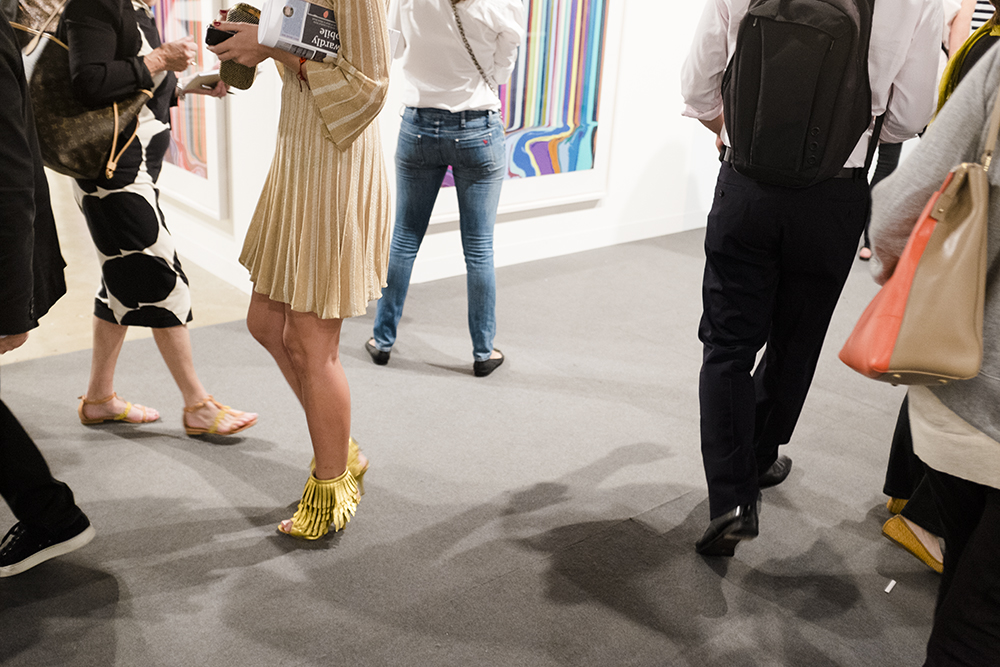 Finally got to see some of Tomoo Gokita's work.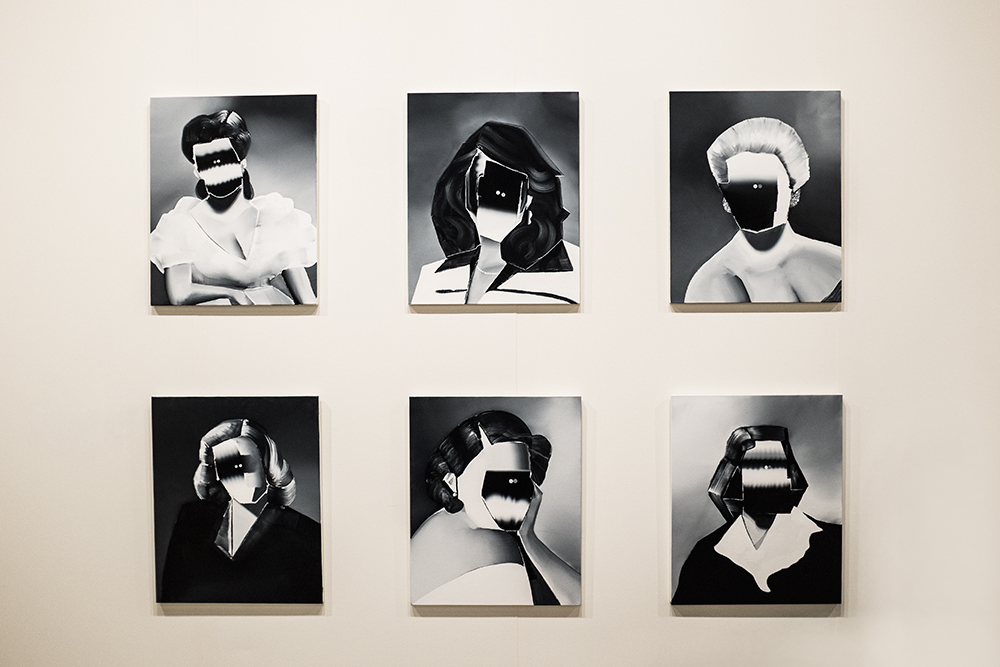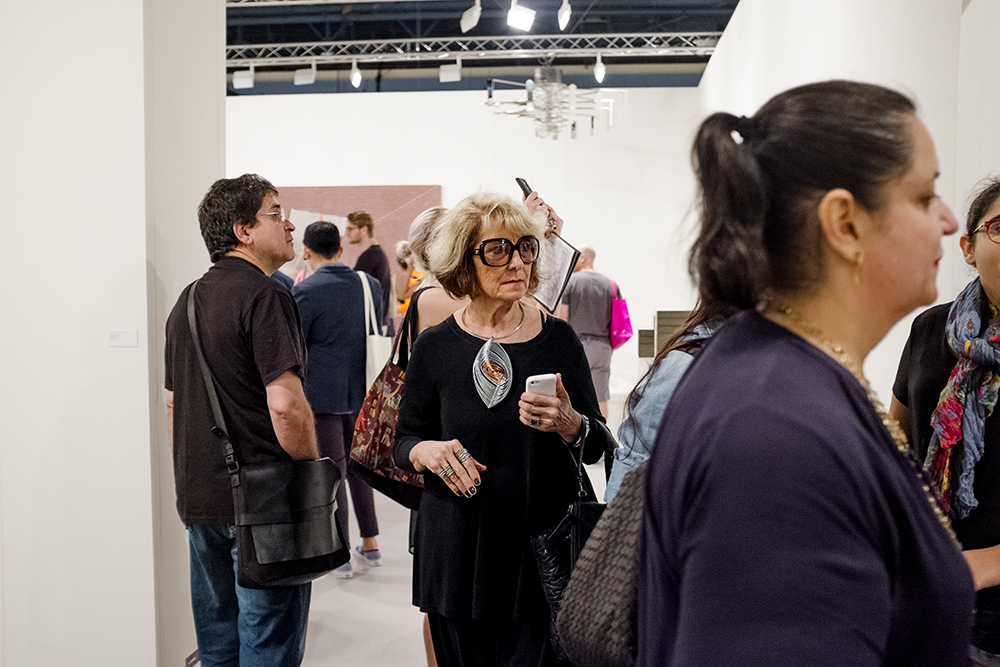 Doggy Basel.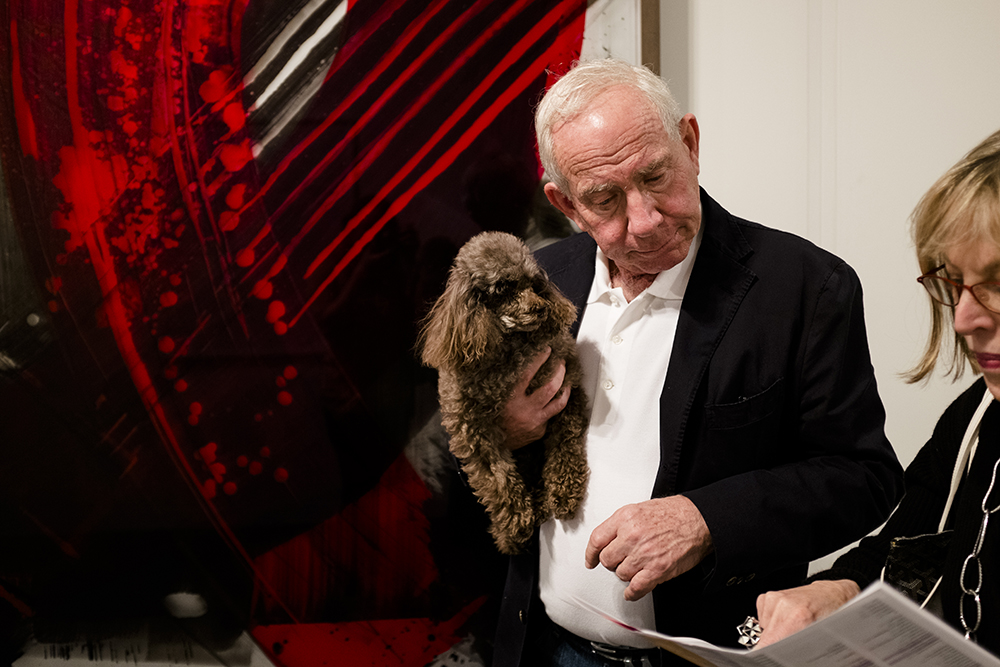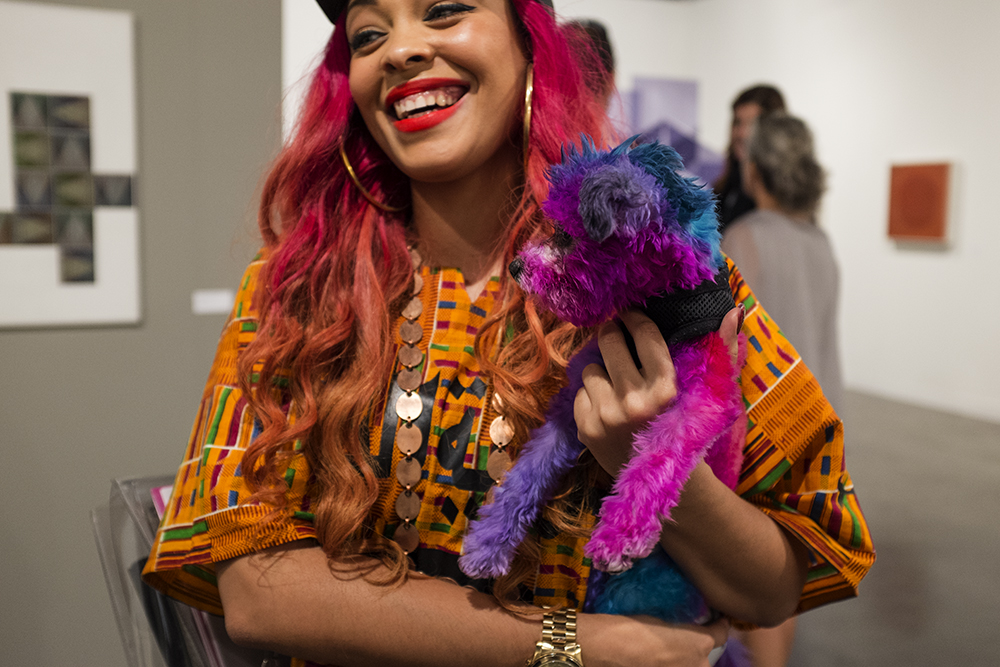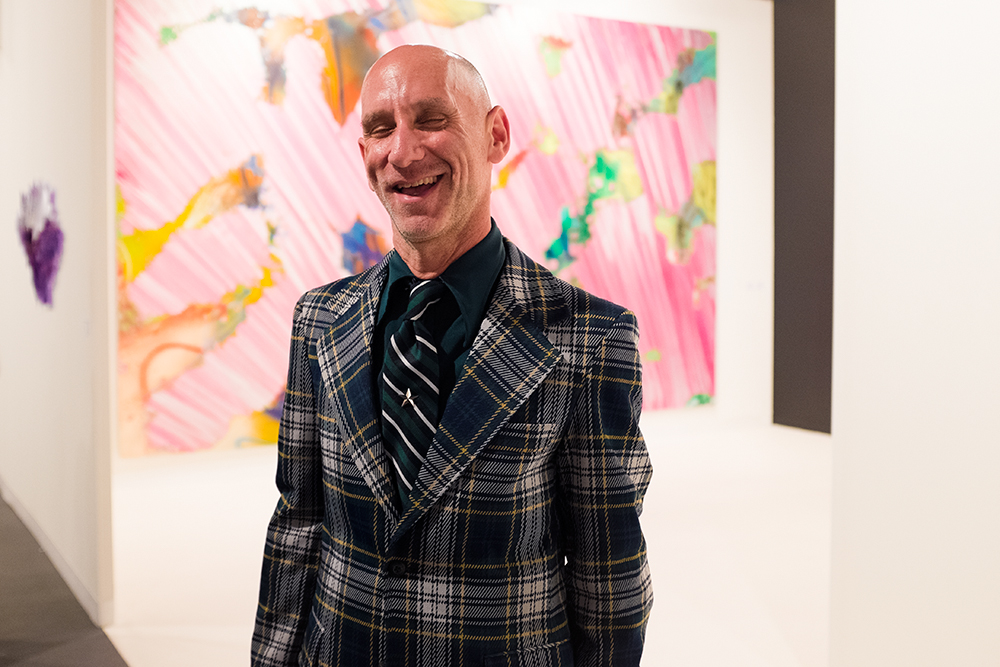 The best George Condo I saw all week.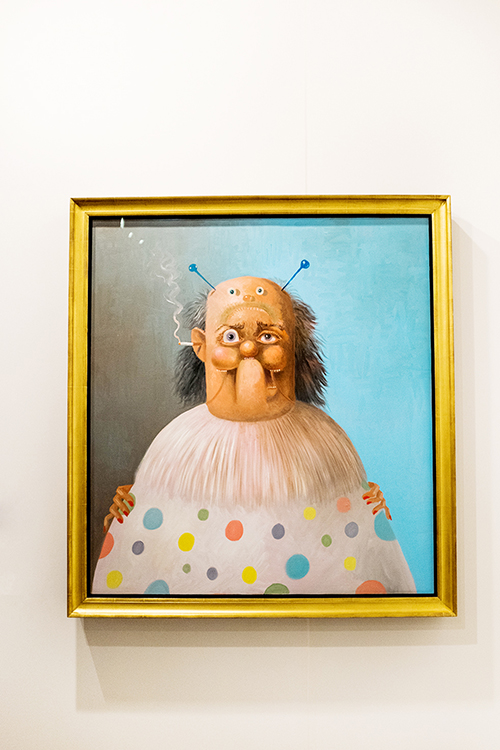 Beside the mini restaurants, one of the best parts about Art Basel are the astroturf hills for relaxing.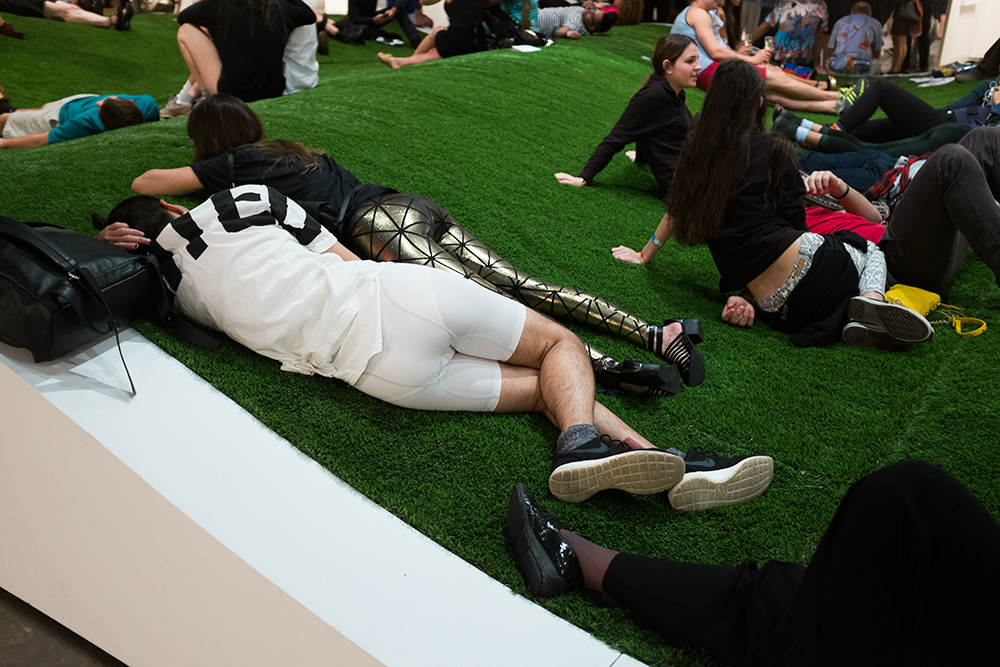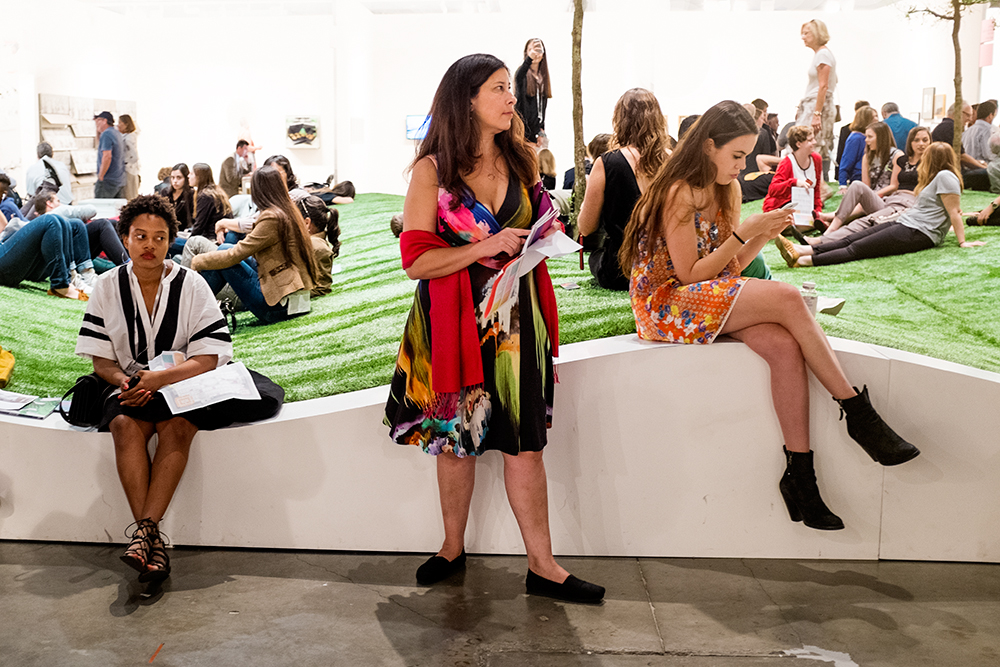 A huge Thomas Houseago.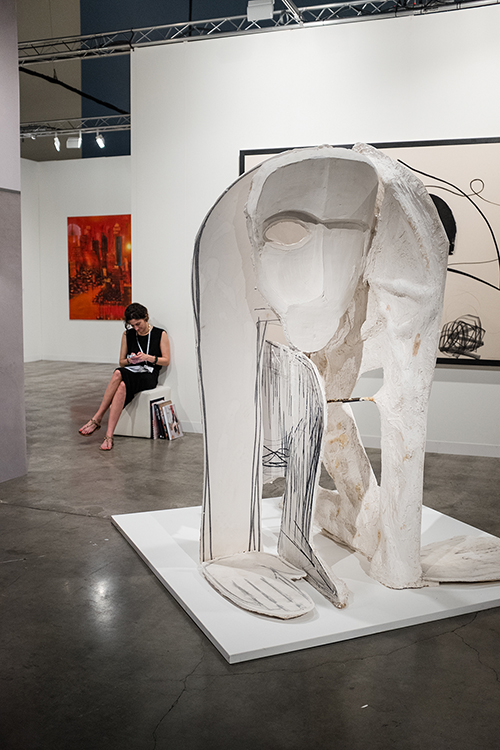 Urs Fischer's, Raindrops, shown by Sadie Coles HQ.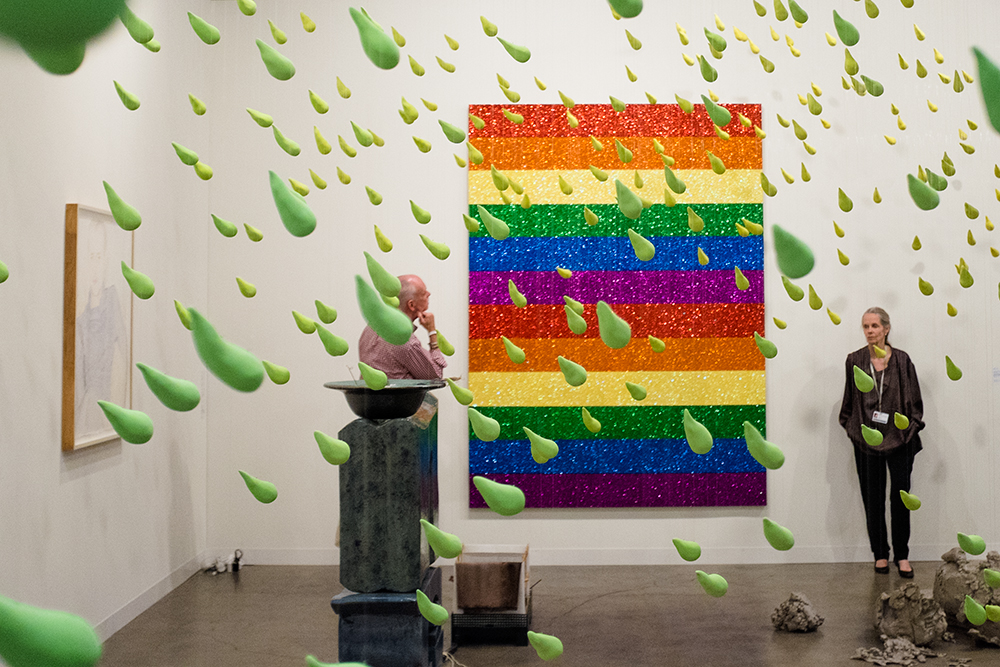 I couldn't stay away from the raindrops, they were amazing, all 1080 of them!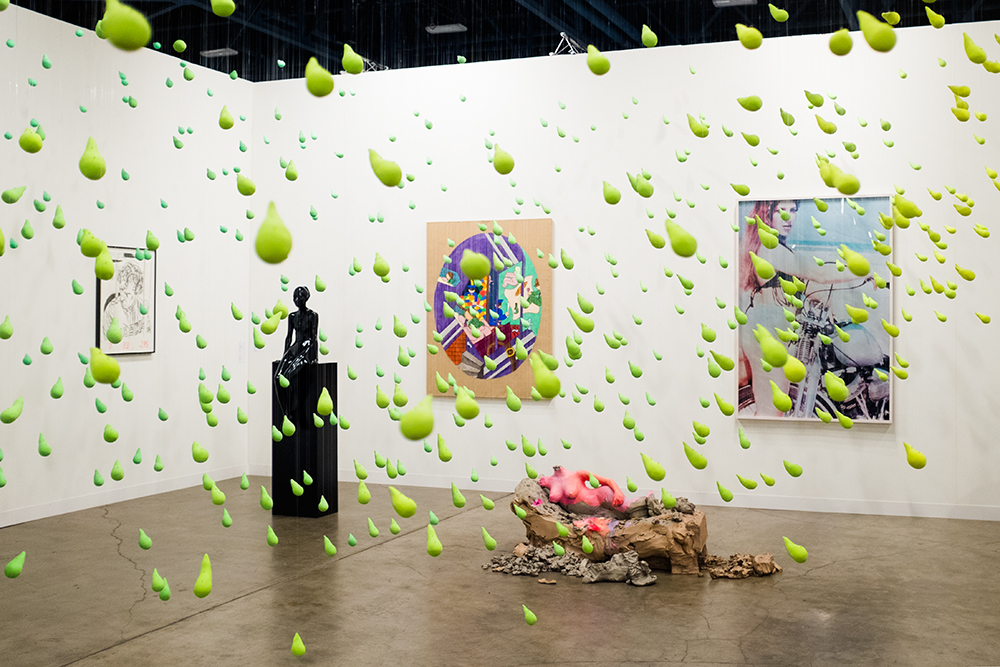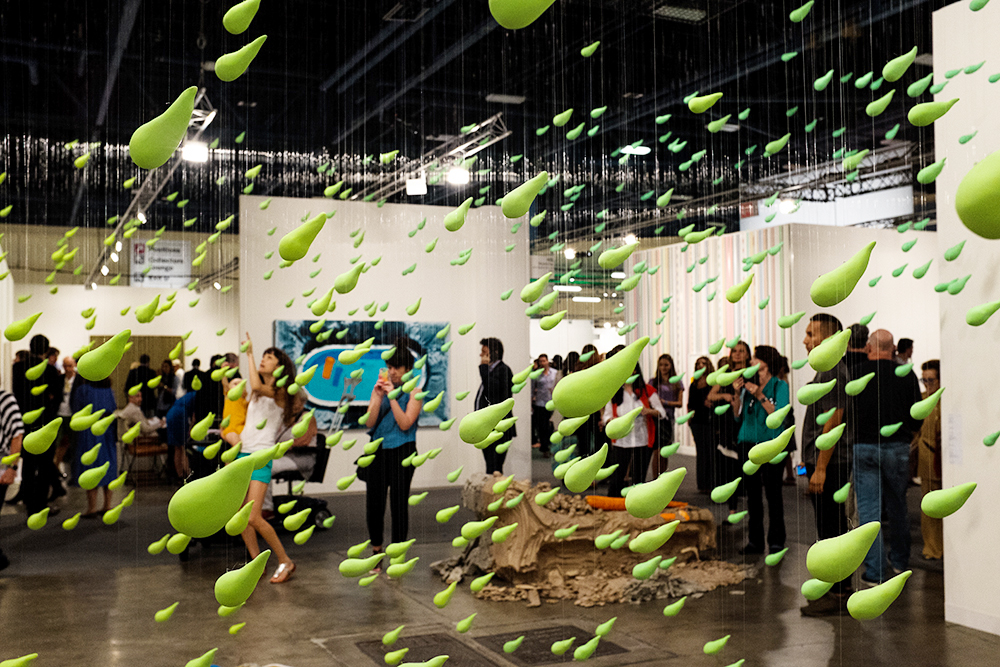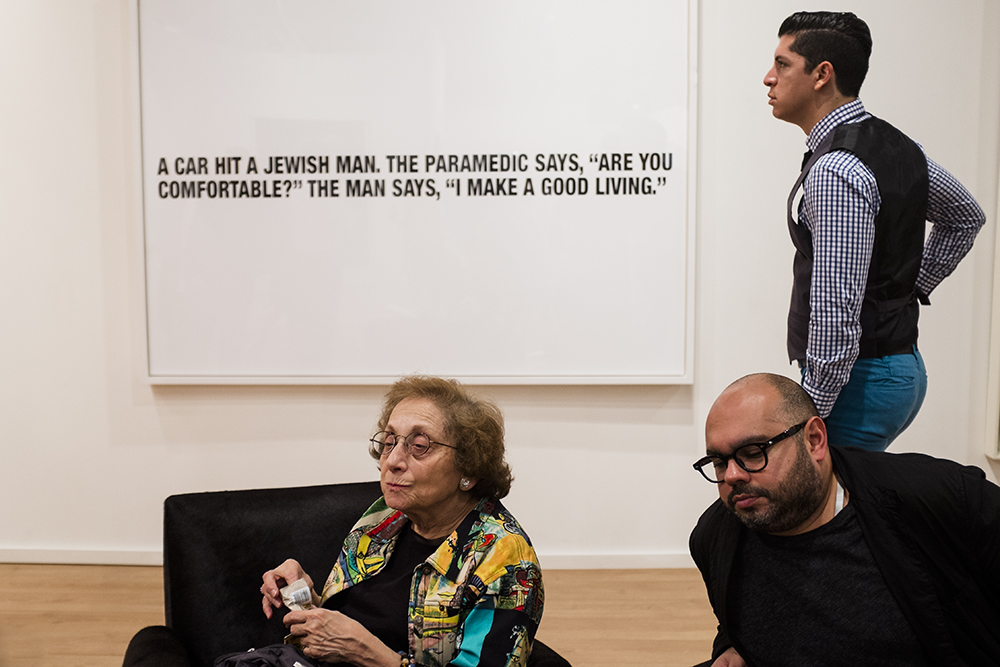 A really cool Anish Kapoor (on the left), his work is always so much fun. And though I do prefer to see them in a site-specific setting, you can't go wrong playing in one of his sculptures. The best photo I took of this was on my iPhone. Trippy…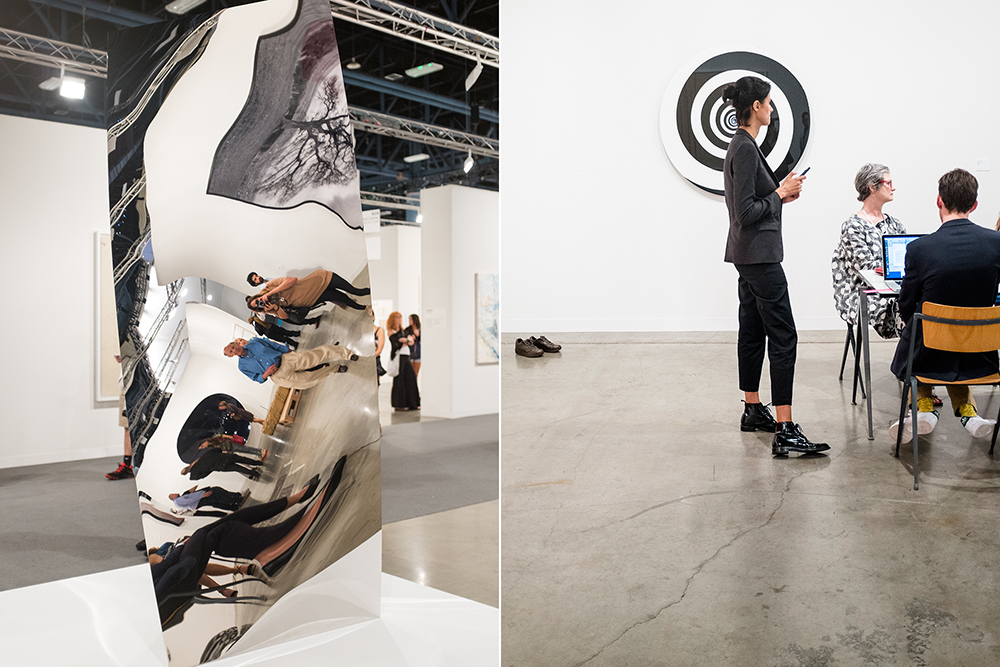 And finally, this amazing collaborative painting by Basquiat and Warhol – not a bad way to end this post.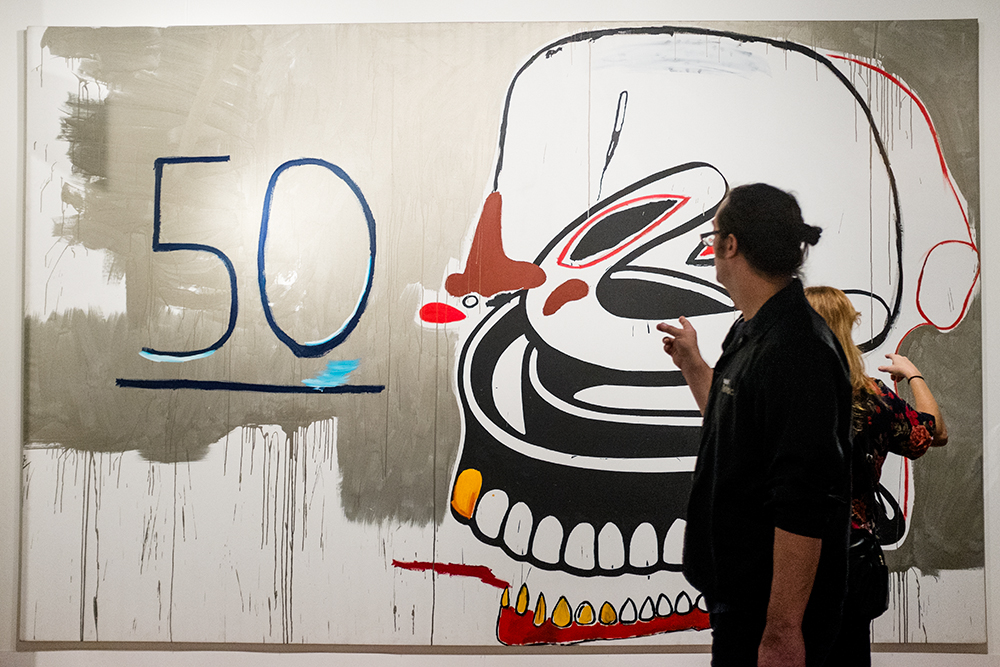 If you're ever in Miami for Art Basel I hope you get to check out a mixture of the art fairs and collections. Beside all the parties and street happenings, it's definitely worth seeing some good quality art.