It's always refreshing to see such a unique spot in downtown Athens in the previously more high-end Kolonaki area. Not that the city of Athens has been away from the global art world's twists and turns, with its tons of art galleries and theaters around with people chasing their dreams. I have read that Athens is the city with the most theaters in Europe – and that's something remarkable for sure.
I've known Tassos and Marina, the nice people that run OMMU Bookstore for quite some years now, through their early fanzine creations to their late pop-up shops and book distribution/bookstore. I'm personally more of a magazine fanatic rather than a book lover, and thankfully you can find some amazing magazines in OMMU and hard to find titles like rare Interview issues and more. Other than showcasing mags, books, and artist publications, OMMU publishes their own limited-run artist books and stocks a variety of super rare stuff like posters, furniture, music, and miscellaneous objects.
So what's it like to run an art book store/distribution/gallery space in Greece?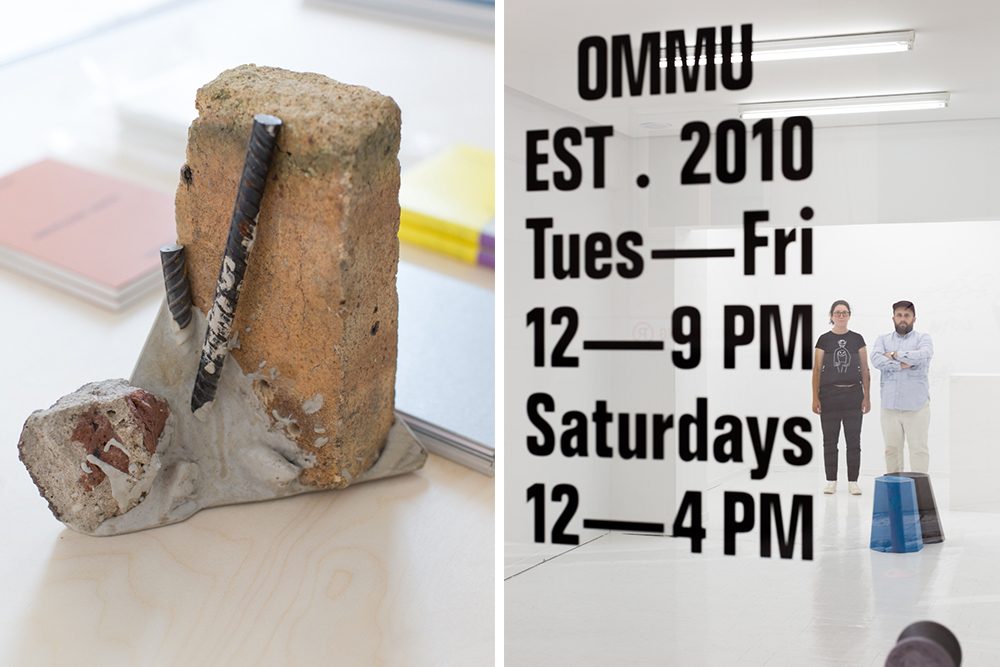 MANOS: When did you decide to open OMMU Bookstore? Does the name OMMU have a special meaning?
OMMU: We've been collecting publications since 2000, and have been involved actively in distributing print materials since 2006. We organized a pop up shop in 2009 where we presented a variety of publications we were aware of and felt that were not properly introduced in Athens or even Greece. This was very well received so we decided to pursue the opening of a bookstore, and we opened the store in 2010, and [since] 2011, we operate a branch at The Breeder Galley in Athens. OMMU doesn't mean anything, it's a word we made up!
Can a city like Athens, Greece, can help keep an art bookstore alive? Do retail or mail order take the main bulk of your operation and sales?
For us, Athens is a base in which we feel comfortable working in, but the bookstore is located in the "cloud" – we don't feel like we're working on terms of a local market. We travel frequently, we participate in book fairs around the world and collaborate with international artists, and through our online presence our clients could be anywhere!

What have been your impressions from your participation at the NY and LA Art Book Fairs?
The NY & LA Art Book Fair organized by Printed Matter Inc. in NY are the 2 most important art book fairs worldwide. They present books from over 200 participants each year, and attract an audience of 30,000 visitors and more! Of course it's the event of the year for us, and it is always anticipated with enthusiasm.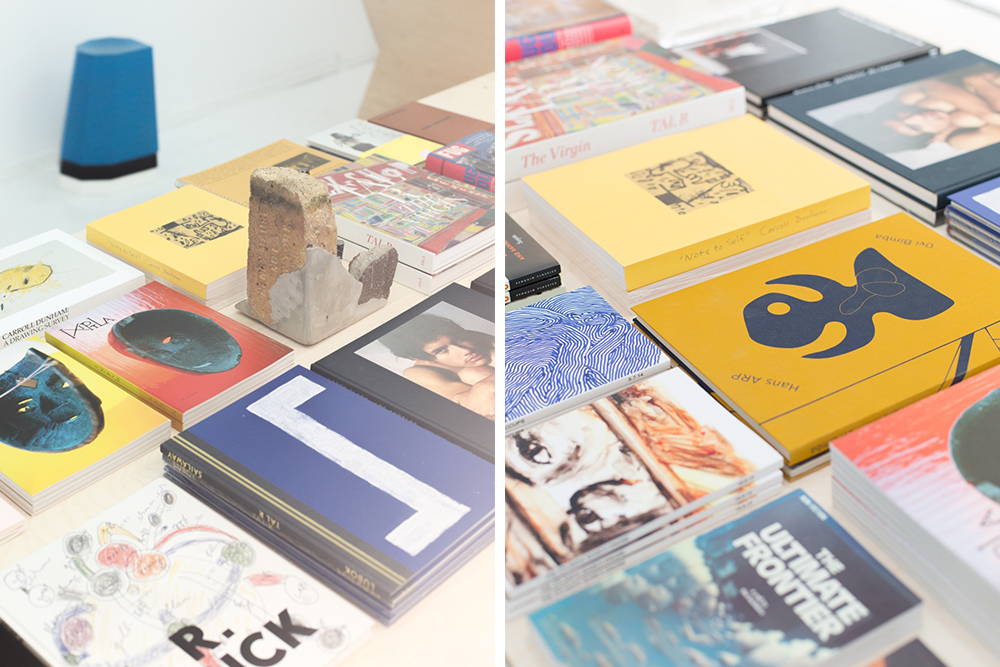 How do you see the current state of art editions? Is paper still king?
Art editions and contemporary magazines are always the vehicle for spreading images, trends – and it is as important as digital media. In our opinion the 2 mediums complement each other.
Each medium has its own characteristics, but publishers tend to pay attention to every detail as far as paper editions are concerned, and they take special care when choosing paper, setting the layout and printing, so that the result is an object you would be considering keeping in your home for a long time. The digital medium can inform that process and vice versa. This relationship is very interesting to us, and of course the Internet helps the dispersion and distribution of print materials to the whole world.
You also host many interesting art shows in the gallery space of OMMU. [What are the] most memorable ones?
All the projects we hosted in the space were special for us, they all had their own weight, from Greek artists to publishers & graphic design studios. Each time we felt there was something that was interesting to show in Athens, something that hadn't been approached like this before and that intrigues us to exhibit at the space!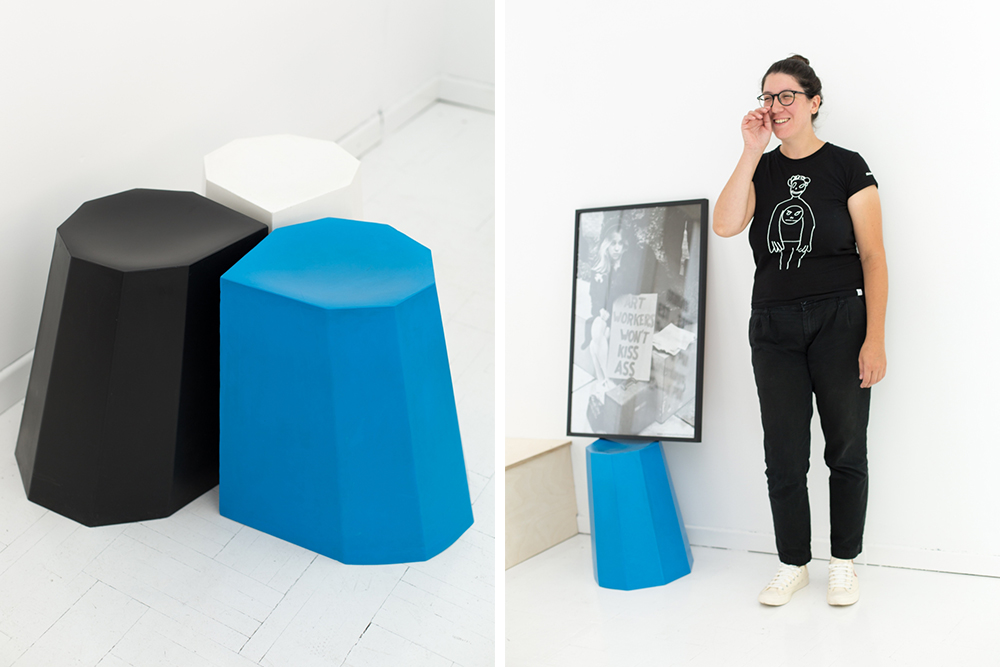 Have you thought on working on your own OMMU editions as well?
Yes, we're preparing a series of monographs that will present artists we love & admire! One of them, that we're working on now, will be presenting the work of artist & designer Peter Shire, member of the Memphis Group!

What more to expect from OMMU in Autumn-Winter?
We will be releasing an edition with artist Colin Snapp, which we will also present in the space, an exhibition we're planning among others that we have scheduled this year. Also, we're planning to release the series of books we aforementioned, and finally a branch in a new location scheduled to open this upcoming Spring!
::
OMMU suggests 5 books for us to watch out for and read:

Dance of the Sleepwalkers – The Dance Marathon Fad by Frank M. Calabria (published by Popular Press)
Dance marathons were a phenomenally popular fad during the manic 1920s and depressive 1930s. What began as a craze soon developed into a money-making business which lasted 30 years. Some 20,000 contestants and show personnel participated in these events; audiences, the majority women, totaled in the millions. "A Poor Man's Nightclub," dance marathons were the dog-end of American show business, a bastard form of entertainment which borrowed from vaudeville, burlesque, night club acts and sports.
Photo Express: Tokyo by Keizo Kitajima (published by Steidl & Le Bal)
Photo Express: Tokyo is a facsimile of the legendary series of twelve booklets published by Keizo Kitajima on the occasion of his exhibition "Photo Express: Tokyo" at CAMP gallery in Tokyo in 1979. The booklets were numbered from one to twelve and one was released each month for a year. Each contained sixteen pages of photographs from Kitajima's legendary nocturnal wanderings in Tokyo and conveys the spirit of the happenings he organized at the time.
untitled (band) 2013/2014 by Richard Prince (published by Agnes B)
Known for pioneering re-photography and the appropriation of photographs in the 1970s, Richard Prince's latest works, so-called "band paintings" comprised of CD and DVD stickers strategically chosen and placed over black-and-white pornographic images, are readily familiar. Less so are his new "untitled" works: minimalist, abstract shapes formed by rubber bands and newspaper clippings stapled onto paper or, in this case, the gallery wall. Published to coincide with a one-year exhibition at Le Case d'Arte di Pasquale Leccese in Milan, from September 2013, this book presents a series of installation views of these works.
Rogério Duarte / Marginalia 1 by Manuel Raeder (published by Bom Dia Boa Tarde Boa Noite)
Arguably, Rogério Duarte is "the genius behind the geniuses" (Narlan Mattos) of Brazil's 1960–70s counter-cultural and avant-garde efforts. Thus, it comes as no surprise that key ps in the fields of design, music, art, and cinema, such as Glauber Rocha, Hélio Oiticica, Gilberto Gil, and Caetano Veloso, have provided the posterity with a vast catalogue of testimonies that leave no doubt as to the crucial role that Rogério played in the emergence of what is known today as the Tropicália movement, or Tropicalism. Yet, despite the growing interest that the Brazilian counter-culture of that time encountered on the international stage during the past two decades, Rogério's work has remained almost unknown to a broader public.'Marginália 1' was developed by the designer Manuel Raeder and the artist Mariana Castillo Deball over a period of four years. It is the first in-depth survey of Duarte's practice, and the first time that a selection of his poems and texts have been translated into English.
Shadow Fux by Rita Ackermann & Harmony Korine (published by A+m Bookstore)
'Shadow Fux', the first collaborative work of New York based artist Rita Ackermann and Nashville based director Harmony Korine consists of large-scale paintings on vinyl and canvas, several drawings as well as one film, creating a grand presentation with dissonant overtones. Central to the practice of both is the creation of psychologically jarring ps, whose presence is further enhanced by fragmented narratives. Produced in a call and response method, the collaboration illustrates the importance of cutting to both artists' works. Editing and splicing, Ackermann and Korine insert absurdist moments into narrative tropes, subverting plot lines and ultimately defying our expectations towards story telling.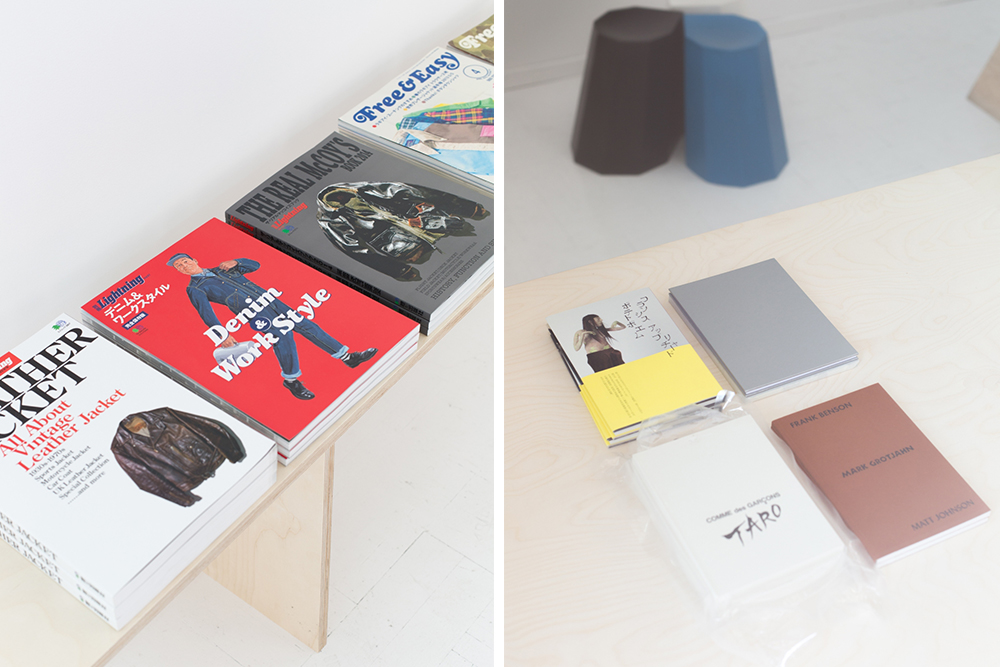 ::