NYZEE is a photo series that is focused on showcasing the diverse neighborhoods of New York City. We all know the big apple is a melting pot of cultures from practically every corner of the world. As many as 800 languages are spoken in New York and almost half the population is foreign born. You can literally see the diversity just by walking down the street—both in the faces and in the storefronts (a favorite of mine is the Lower East Side's "Chinese Hispanic Grocery"). While some neighborhoods are clearly defined by their country or language, others have more subtle characteristics that define what makes them unique to New York's densely packed 305 square mile landscape. In no other city of the world is it so easy to find every type of cuisine, entertainment, and product from hundreds of cultures right outside your doorstep.
With over 8.5 million people densely packed into its 5 Burroughs—Brooklyn, Queens, Manhattan, The Bronx and Staten Island—NYC has a particular charm to it that is hard to put a finger on—a je ne sais quois if you will. I've been so lucky to call this city home for the past 9 years. Even when I leave to places with more sunlight, nicer people, greater ease of transportation and less pollution, I still miss this crazy city. New Yorkers are molded by the unique circumstances of their city into their own breed of human beings. It's not an easy place to live, but it sure as fuck is rewarding. It has completely stolen my heart, and even though it's like a bad boyfriend at times that you keep coming back to, I'm always going to love it. Much like it's impossible to see every work in the Louvre, it's close to impossible to experience everything NYC has to offer in a single lifetime. Regardless, I hope to discover as much of this city through my lens and share that with you.
My first stop is Manhattan's Chinatown (important to differentiate from Queens and Brooklyn)—home to the largest population of Chinese people in the Western Hemisphere. Located in a sandwich between the Lower East Side, Little Italy and Tribeca, it has an estimated population of over 100,000 people in itself. Filled with grocers, bakeries, fishmongers, restaurants, and street vendors selling knock-off perfumes and handbags, Chinatown can be overwhelming to someone who has come to NYC for the first time. My first experience with Chinatown was in high school when I went to some sketchy vendor on Canal street and got a fake I.D. in the back of the store for $60. It was pretty fire, but my dad later cut it in half with scissors. Oh well. You can literally get lost here for days and OD on red bean buns and pho. There's so many little alleyways and districts within the district with their own cuisines, shops and markets. It definitely has a pulse of its own, and a lot of its residents don't know a word of English, which is totally fine for this self-sustaining economy—you'll see street names and bank names all written in Chinese. I've barely scratched the surface of this bustling district of Manhattan, but hopefully these photos give you a glimpse into the madness that is NYC's Chinatown.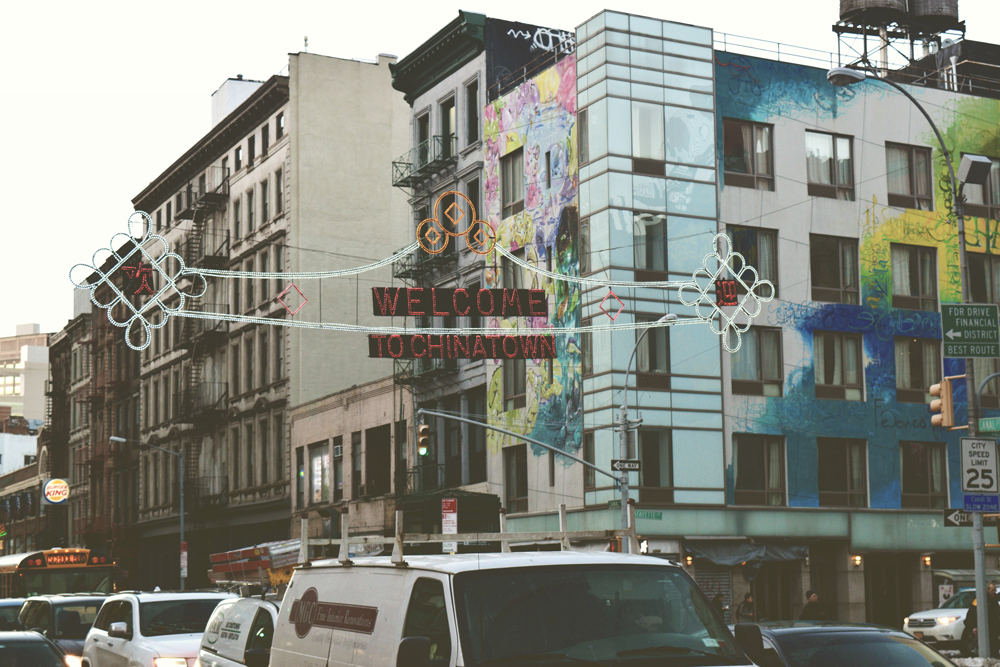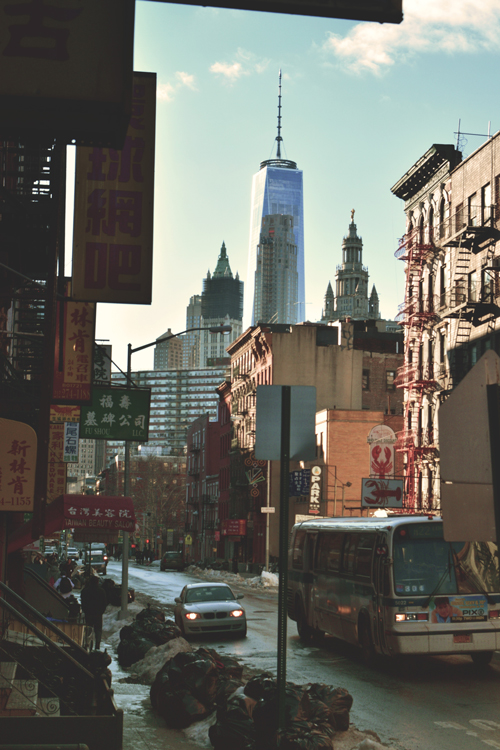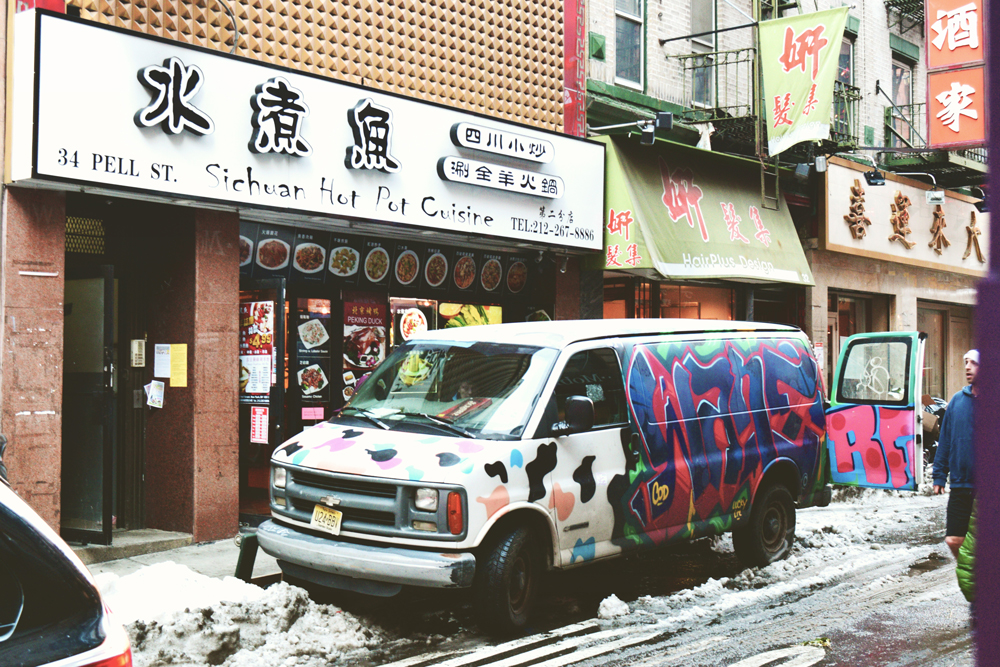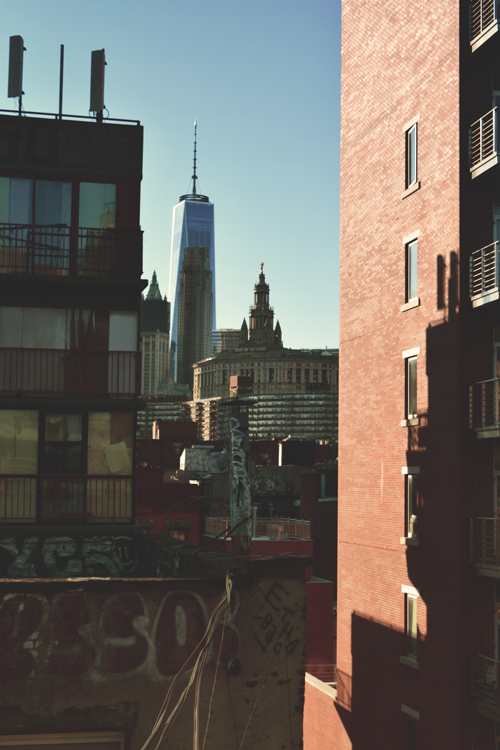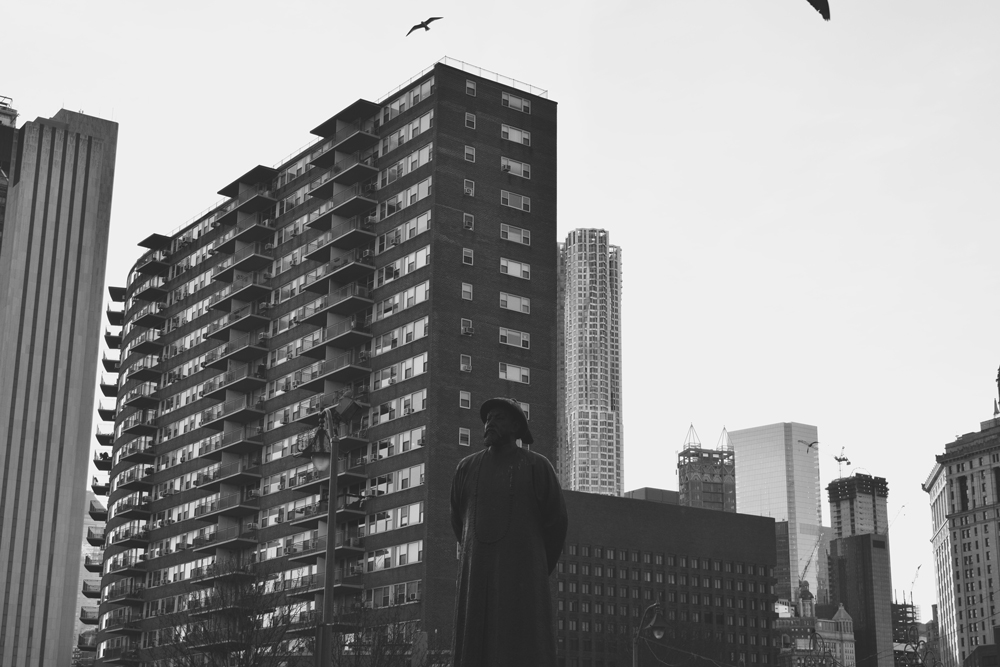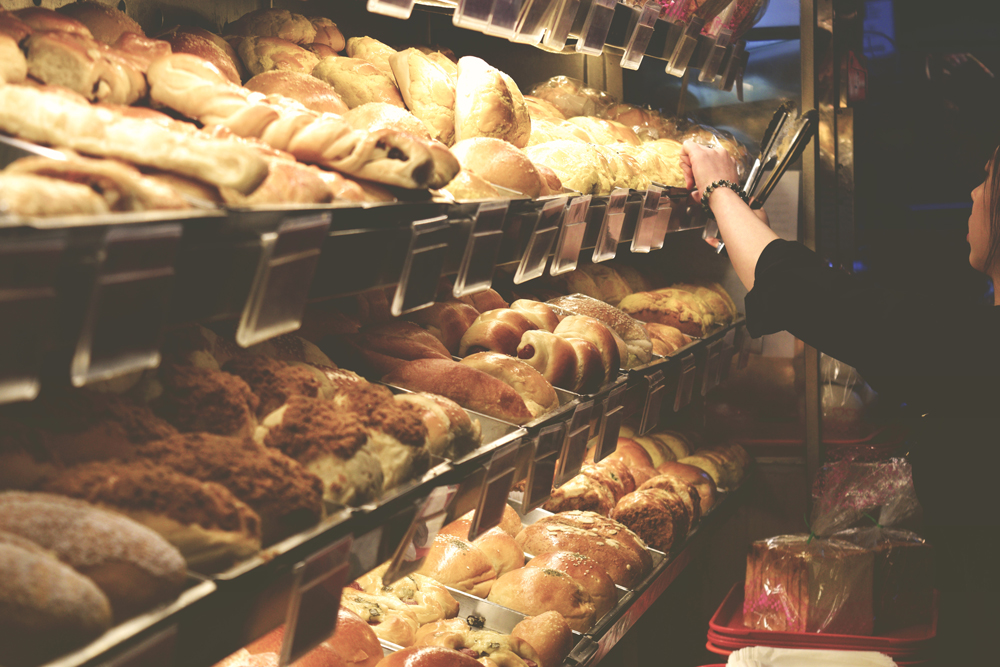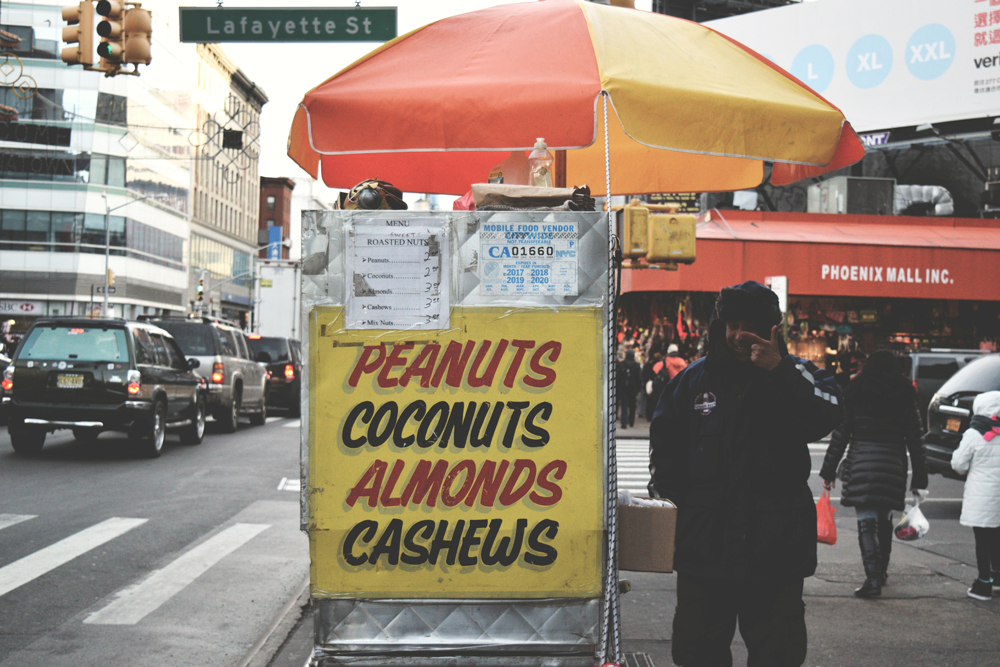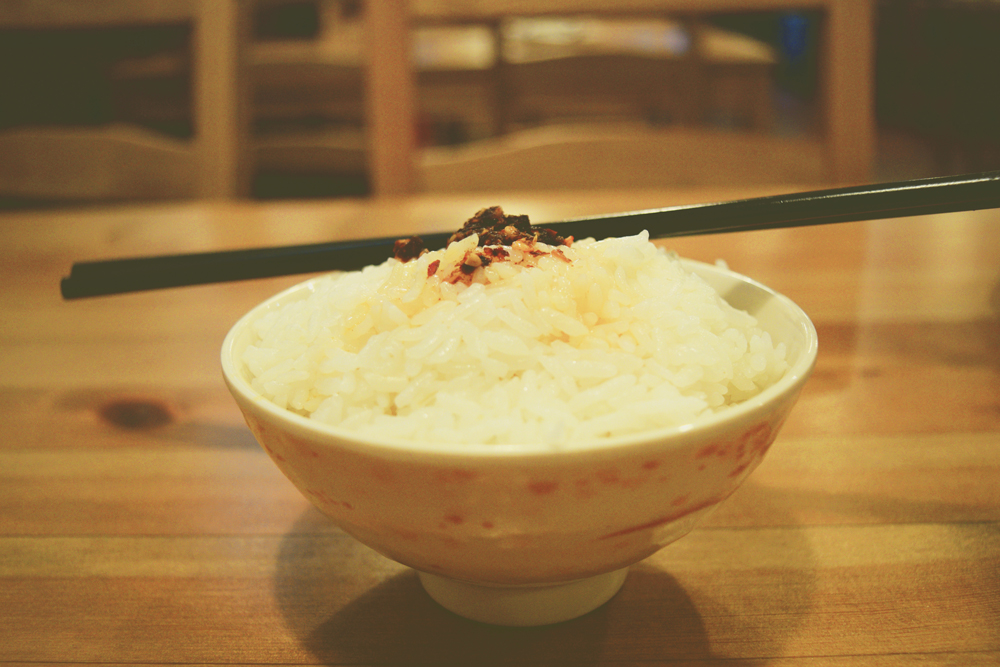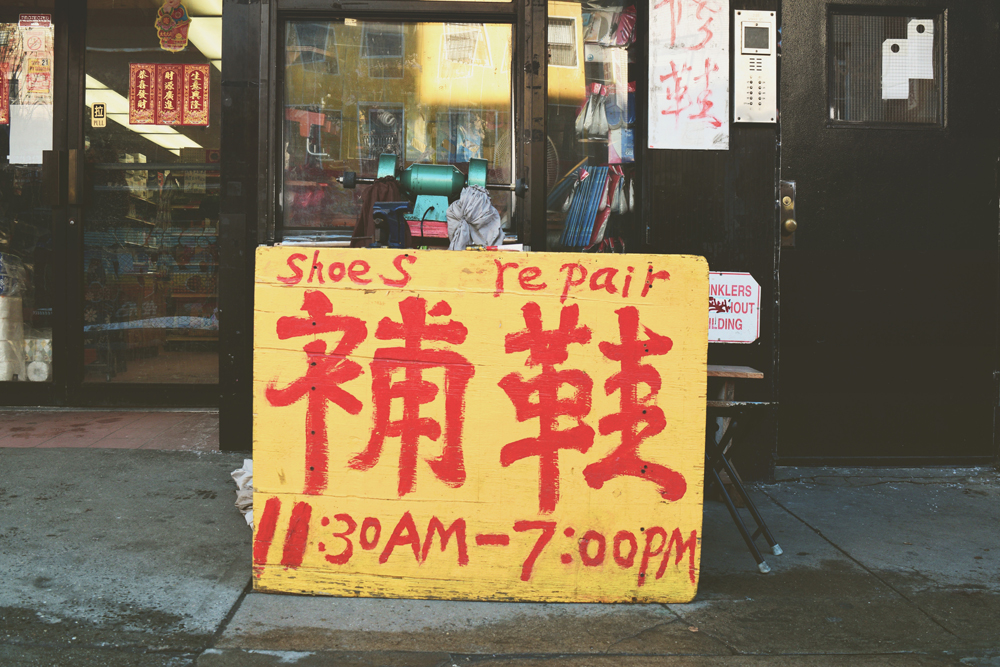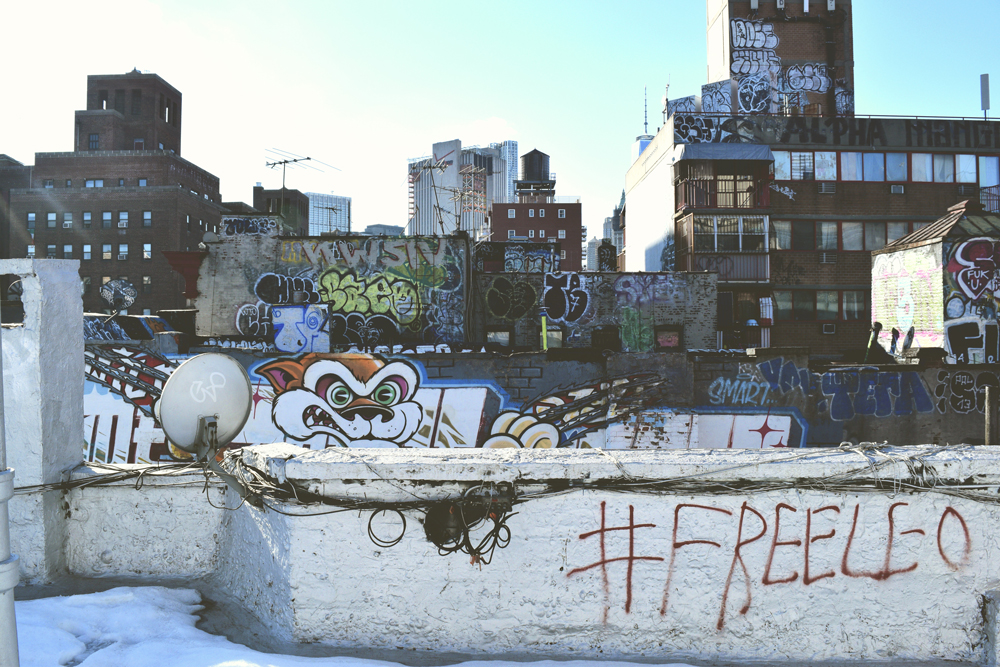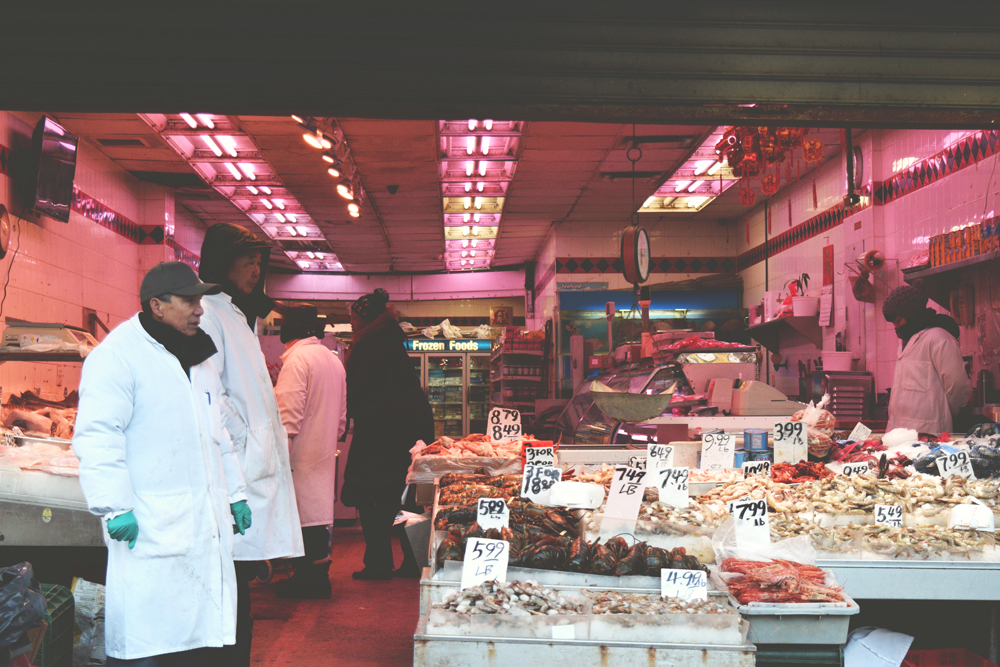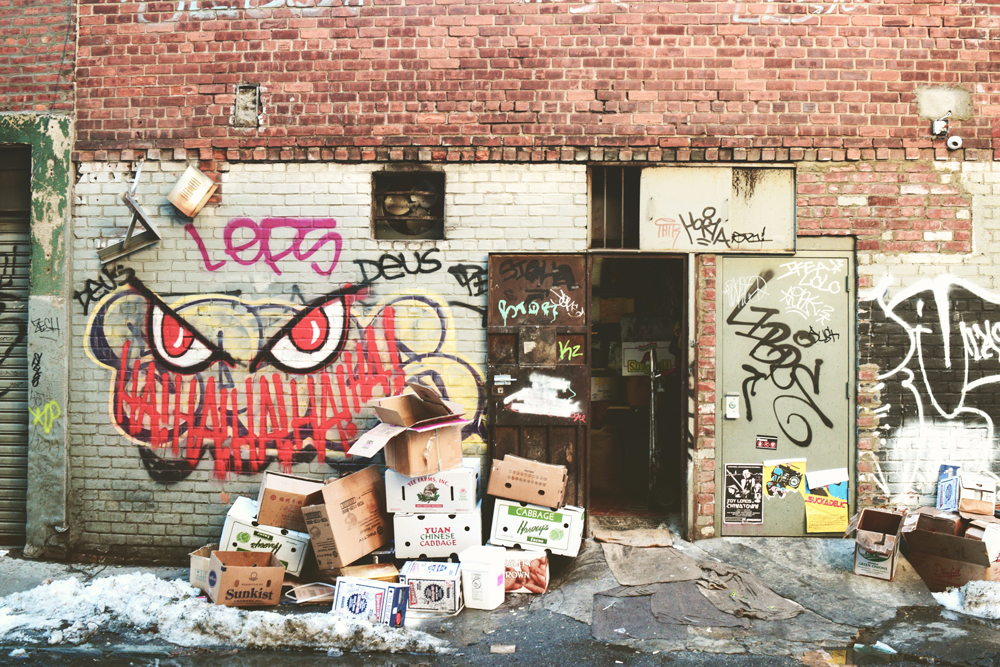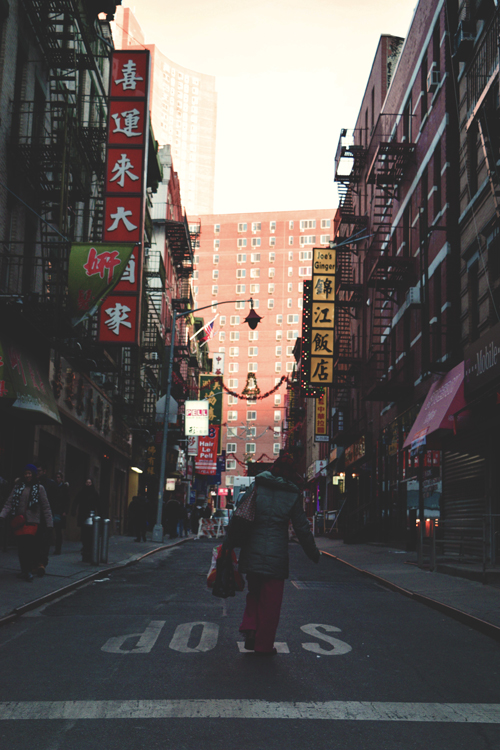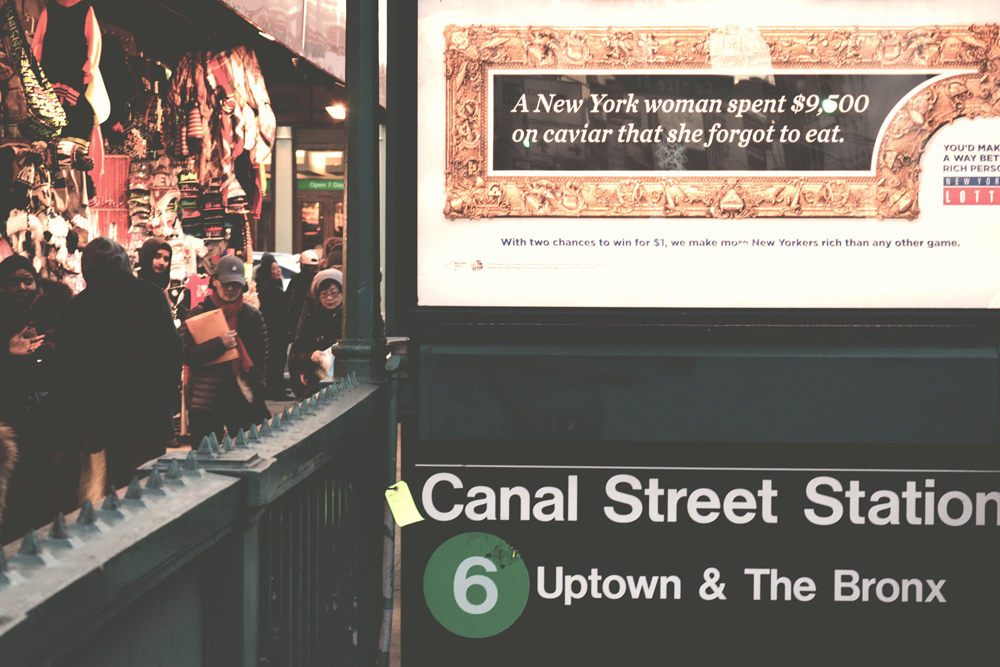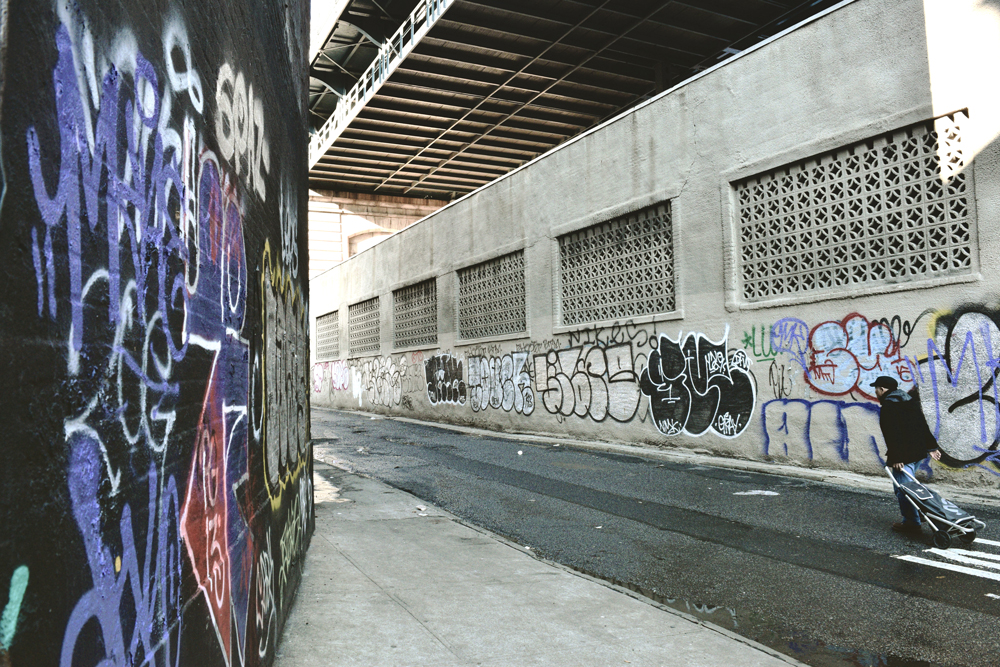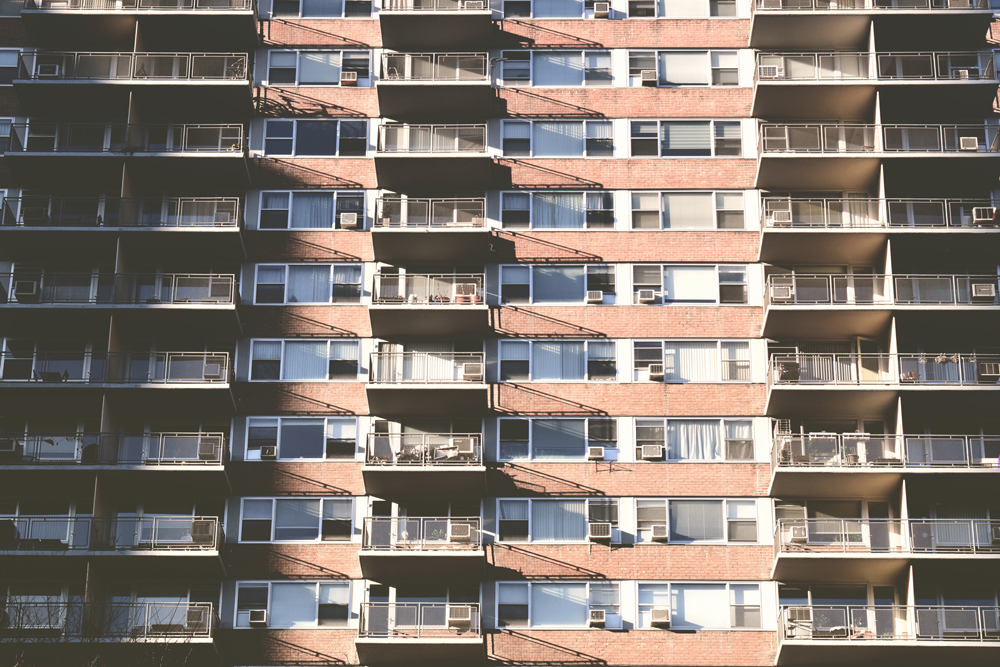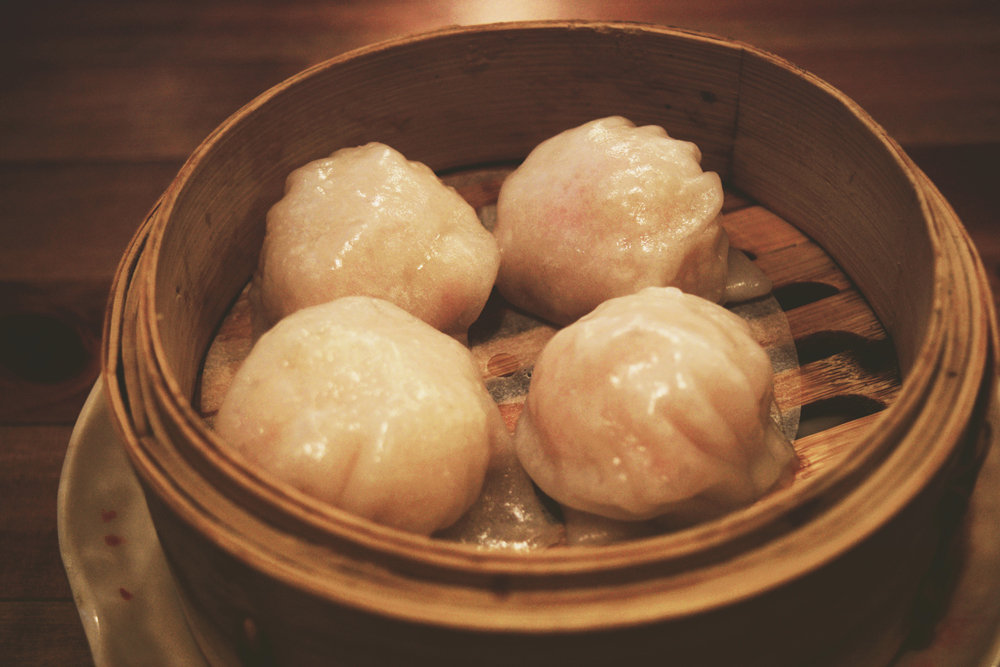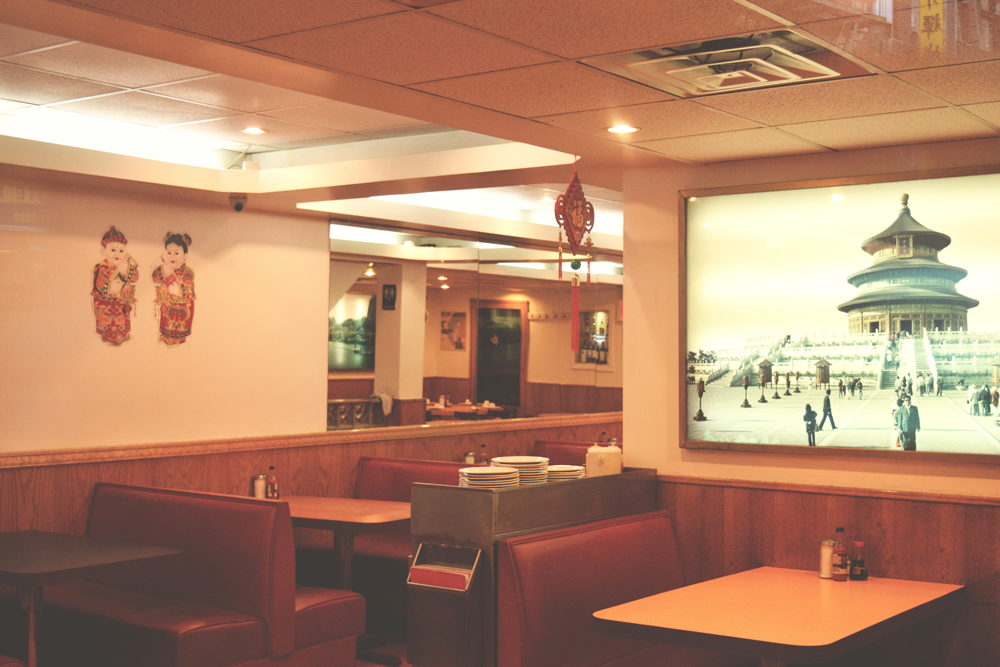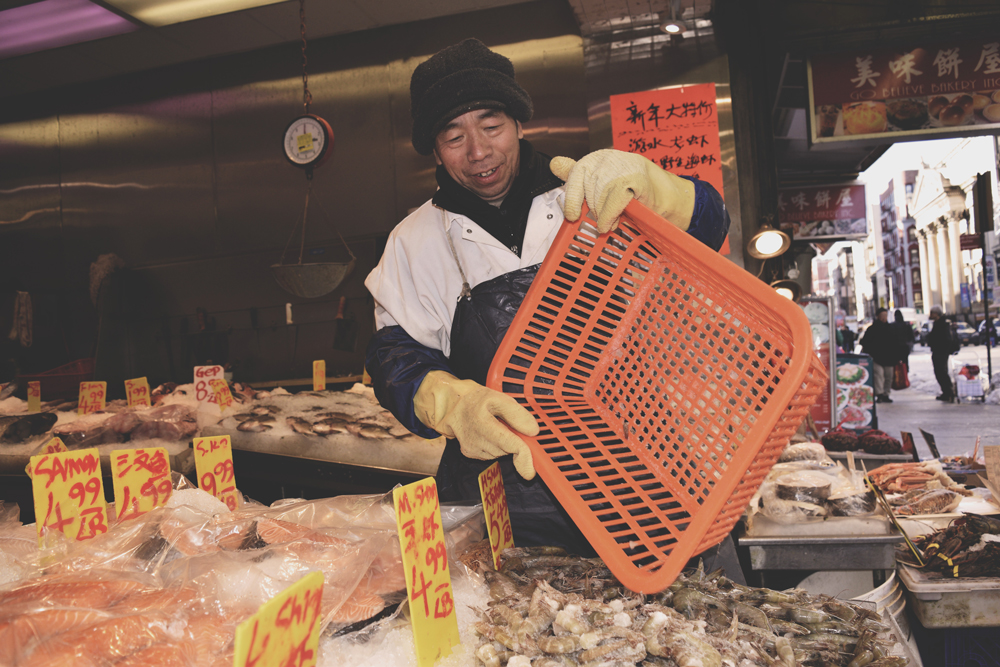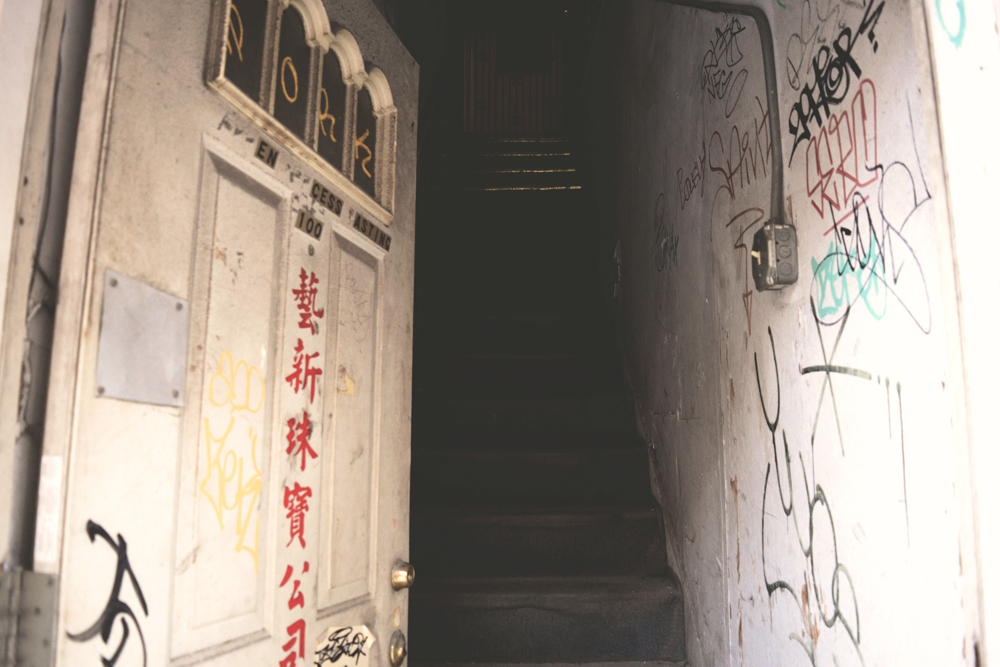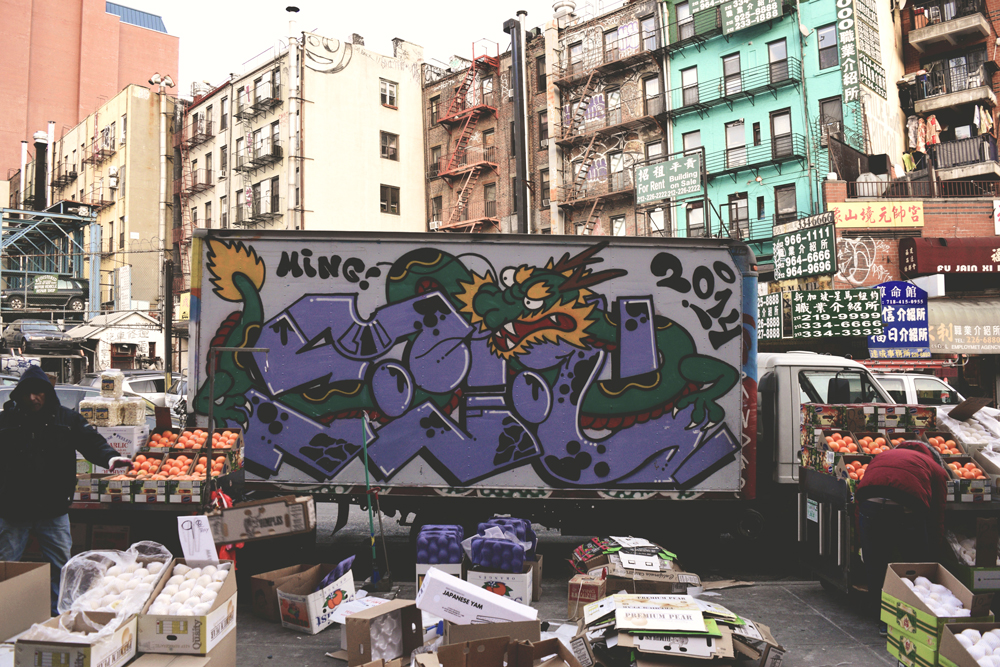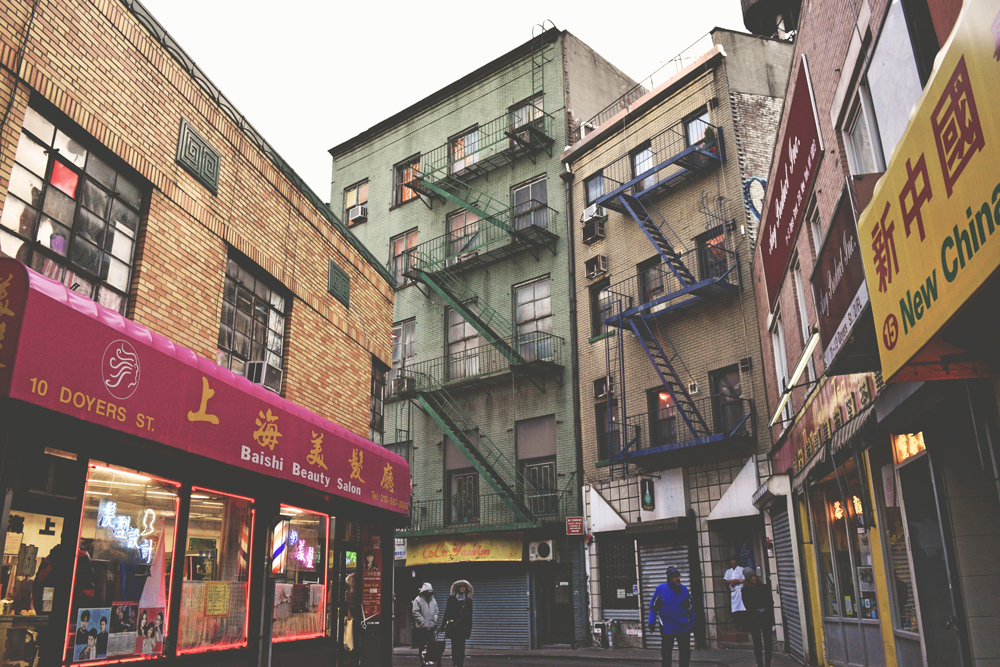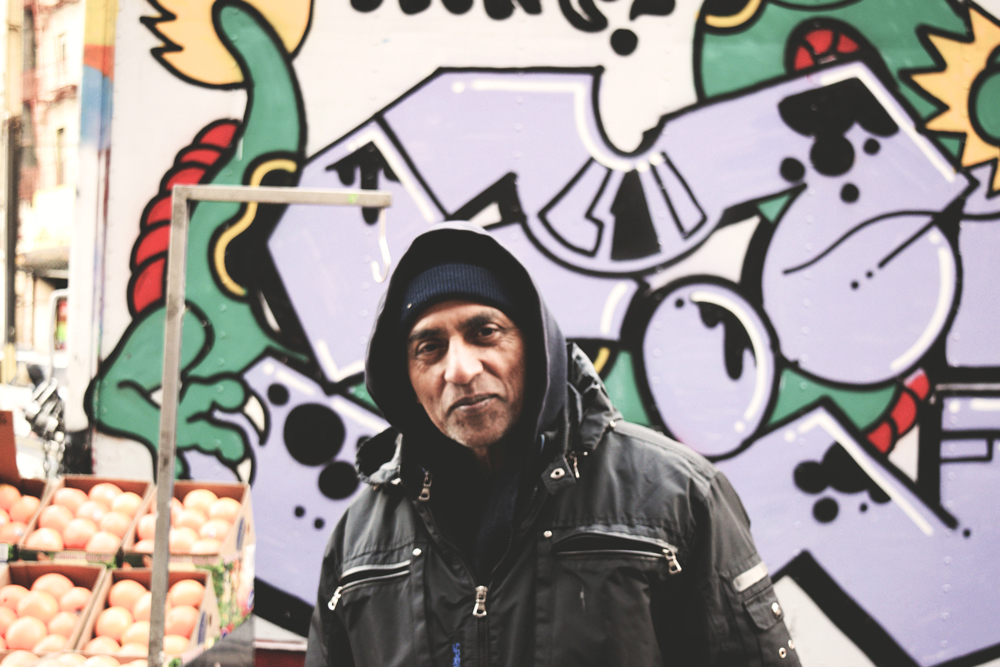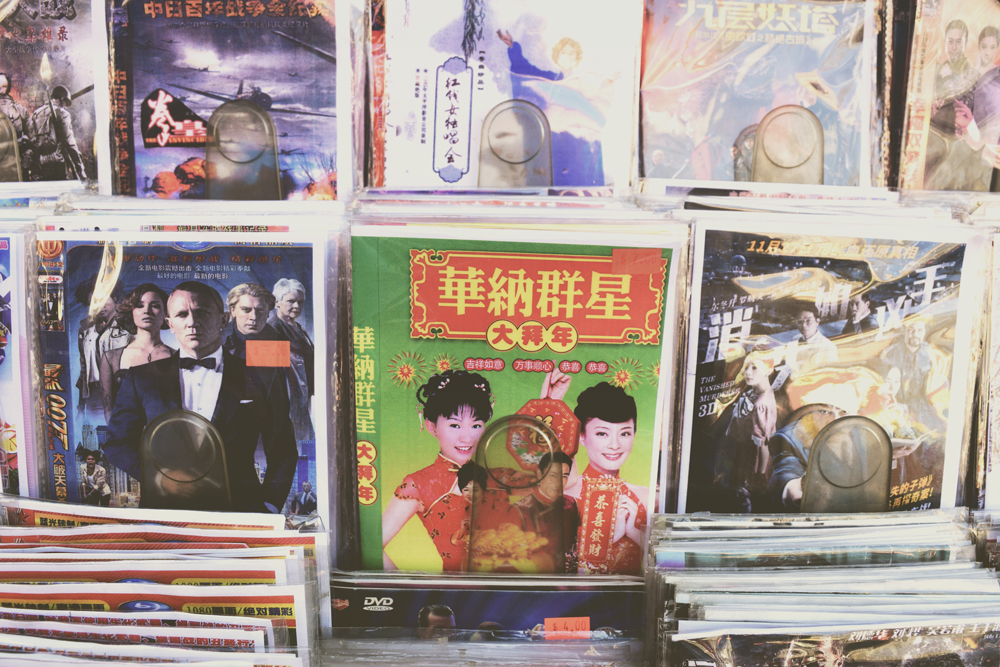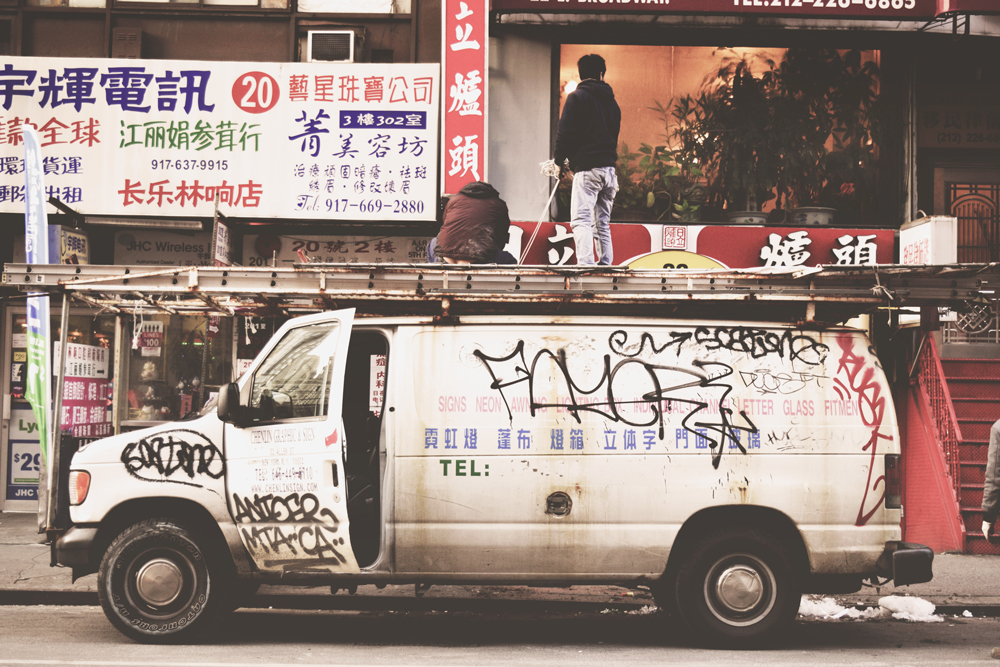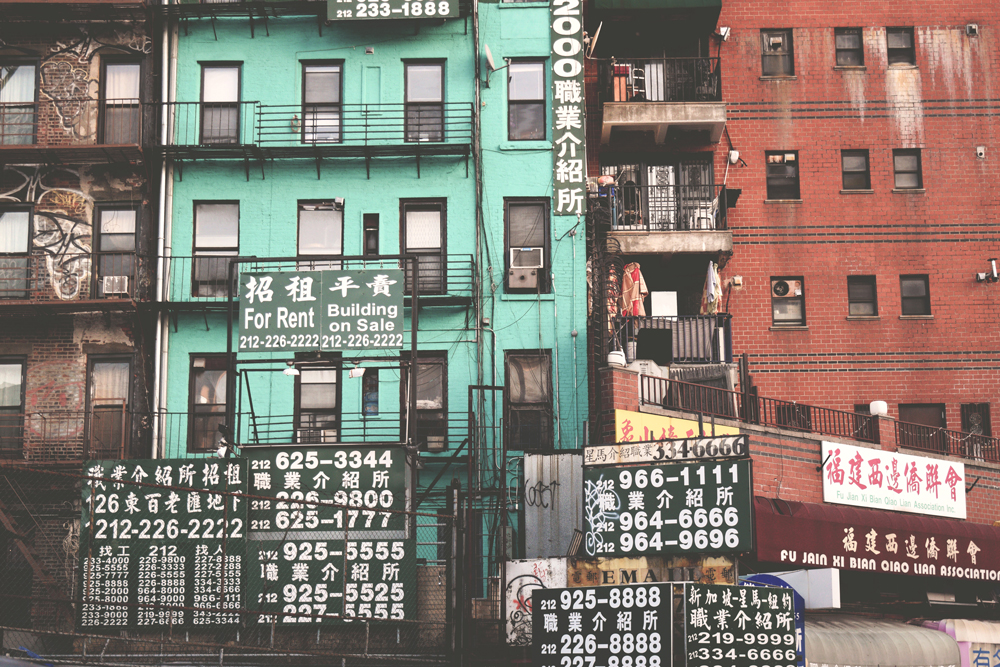 ***